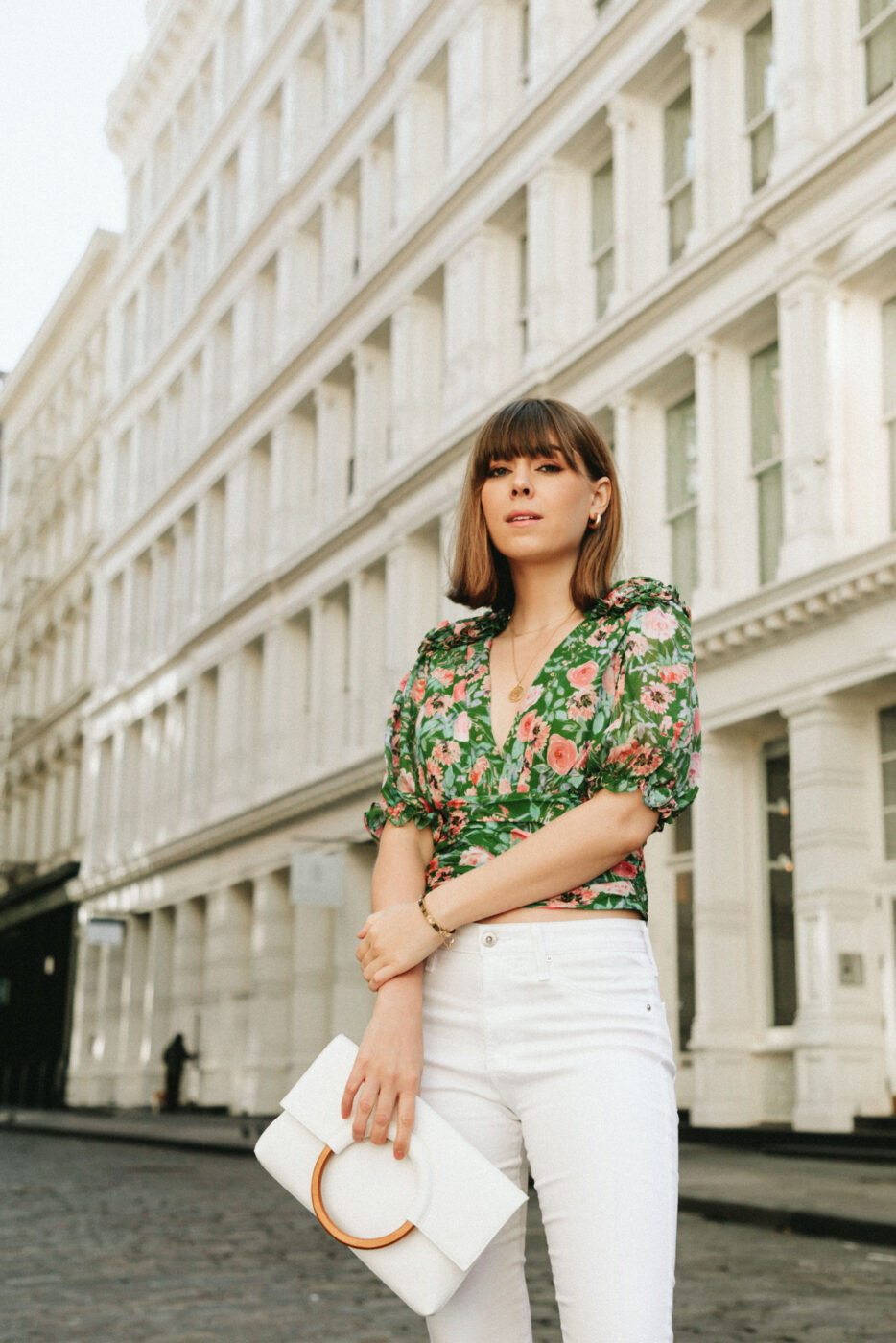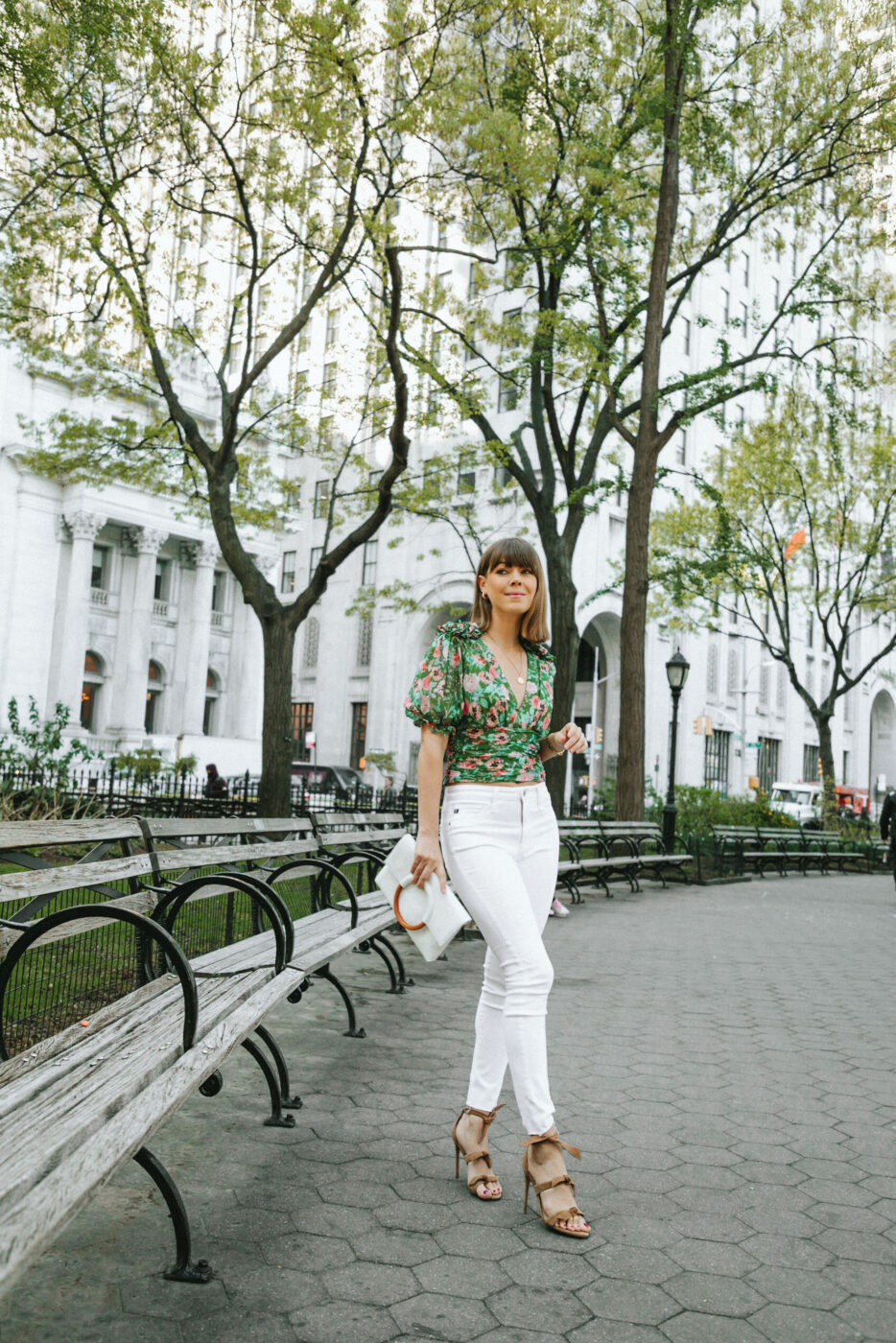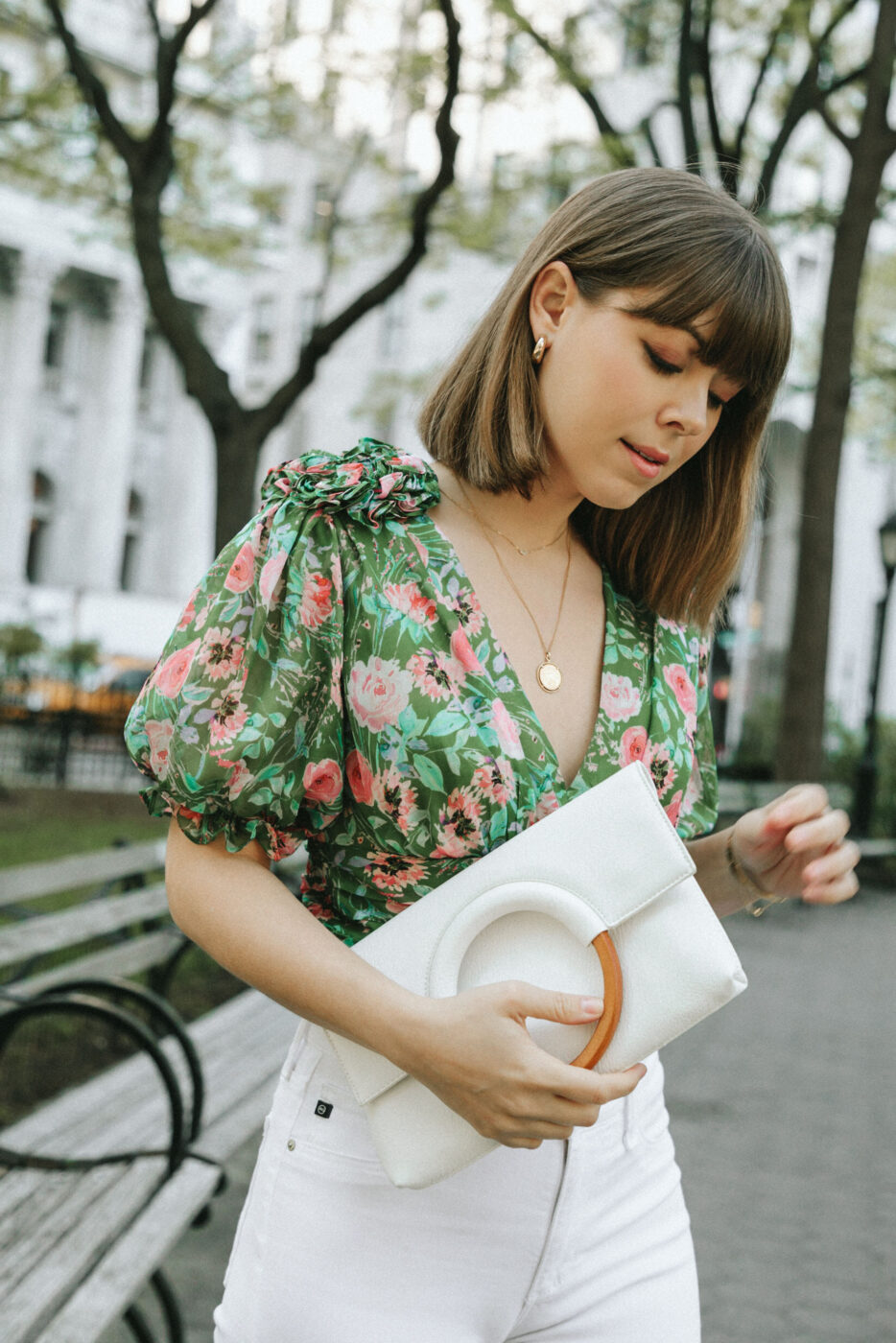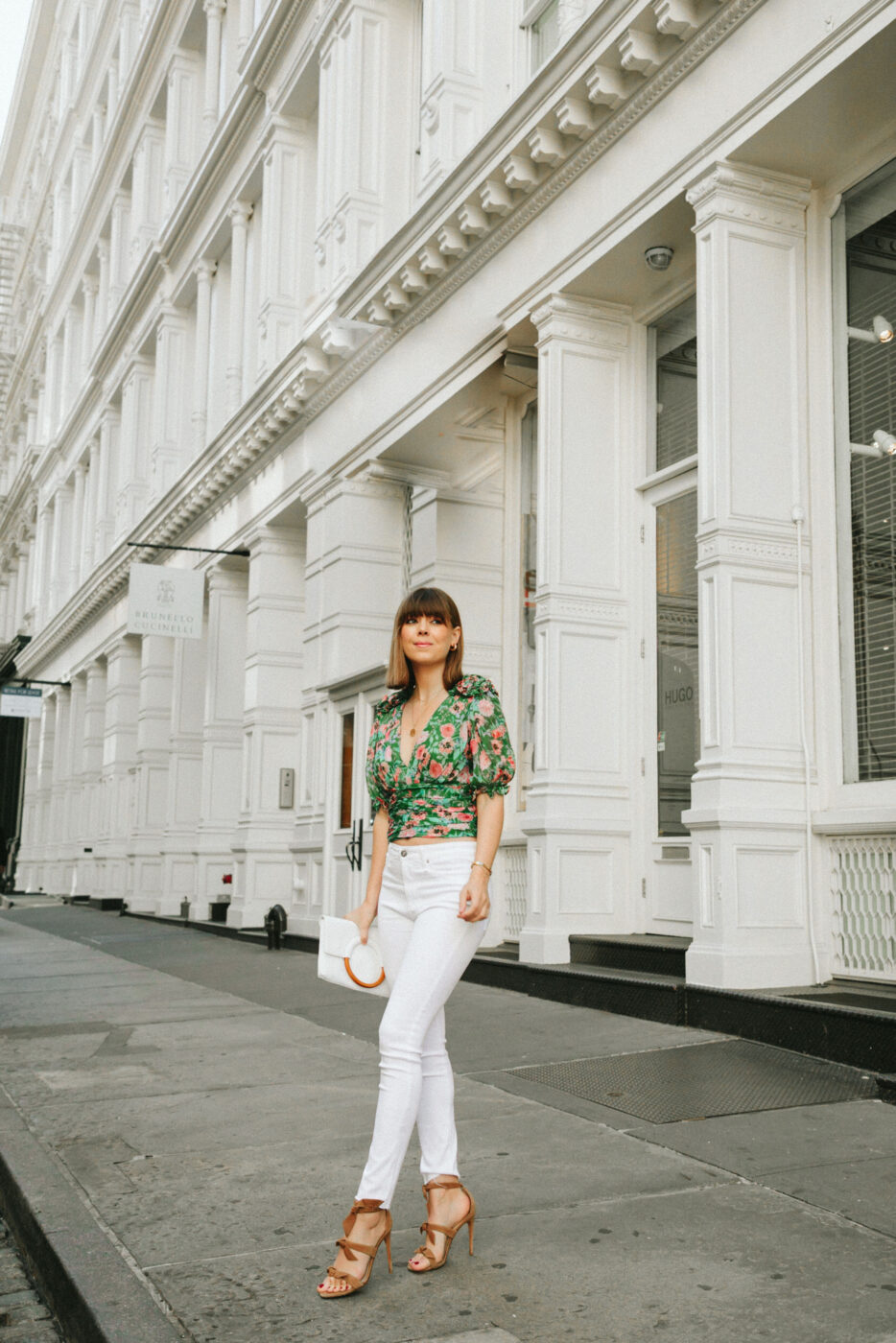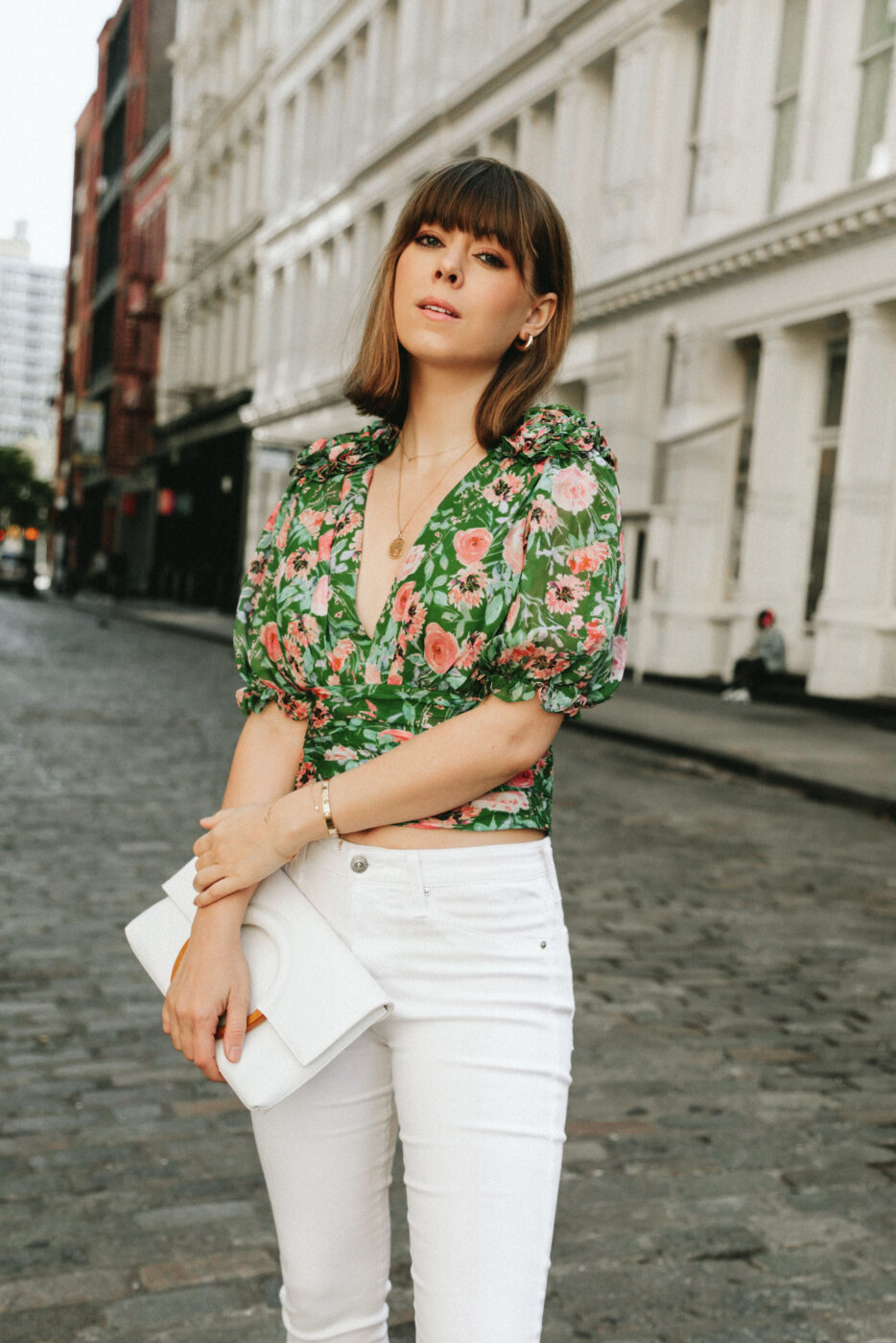 From morning meetings to afternoon shoots, my daytime looks tend to be a bit more on the fussy side. So when it comes time to getting home and heading out for date night, I head straight for my comfy jeans. But wearing denim doesn't mean you're abandoning all efforts towards looking chic and refined. It's quite the opposite actually. Pairing jeans on the bottom with something more playful on top has long been my favorite way to perfectly balance that casual chic look – instead of just being, "casual cool." And since I rarely cover anything in the denim department with you, thought it was time, especially considering all of your reactions to this recent post I did wearing a more dressed, denim down look.
So first up, where do I shop for all of my favorite denim brands? Nordstrom. We all have our go to's, but for me, it's more about the one stop shop of where to find the head to toe, date night look. Nordstrom's free shipping and return policy also makes it super seamless to order a few pairs and return the ones that don't work. From AG Jeans to Joes, Frame and 7 for all Mankind, I can always count on Nordstrom to have my favorite styles and washes including these from AG Jeans – their Farrah High Waist Raw Hem Skinny Jeans have long been my favorite cut – especially for summer.
White denim always pairs so nicely with color, so when thinking about a blouse to elevate the look with, I landed on this on one by Amur. The blooming rosette print, ruffled cuffs, and delicate pleating makes such a sweet statement without being over the top or fussy. If you wanted to go a little sexier than sweet, I also love the look of square neckline blouses or tank with denim. It brings all the right elements together to complete the, dressed up date night look.