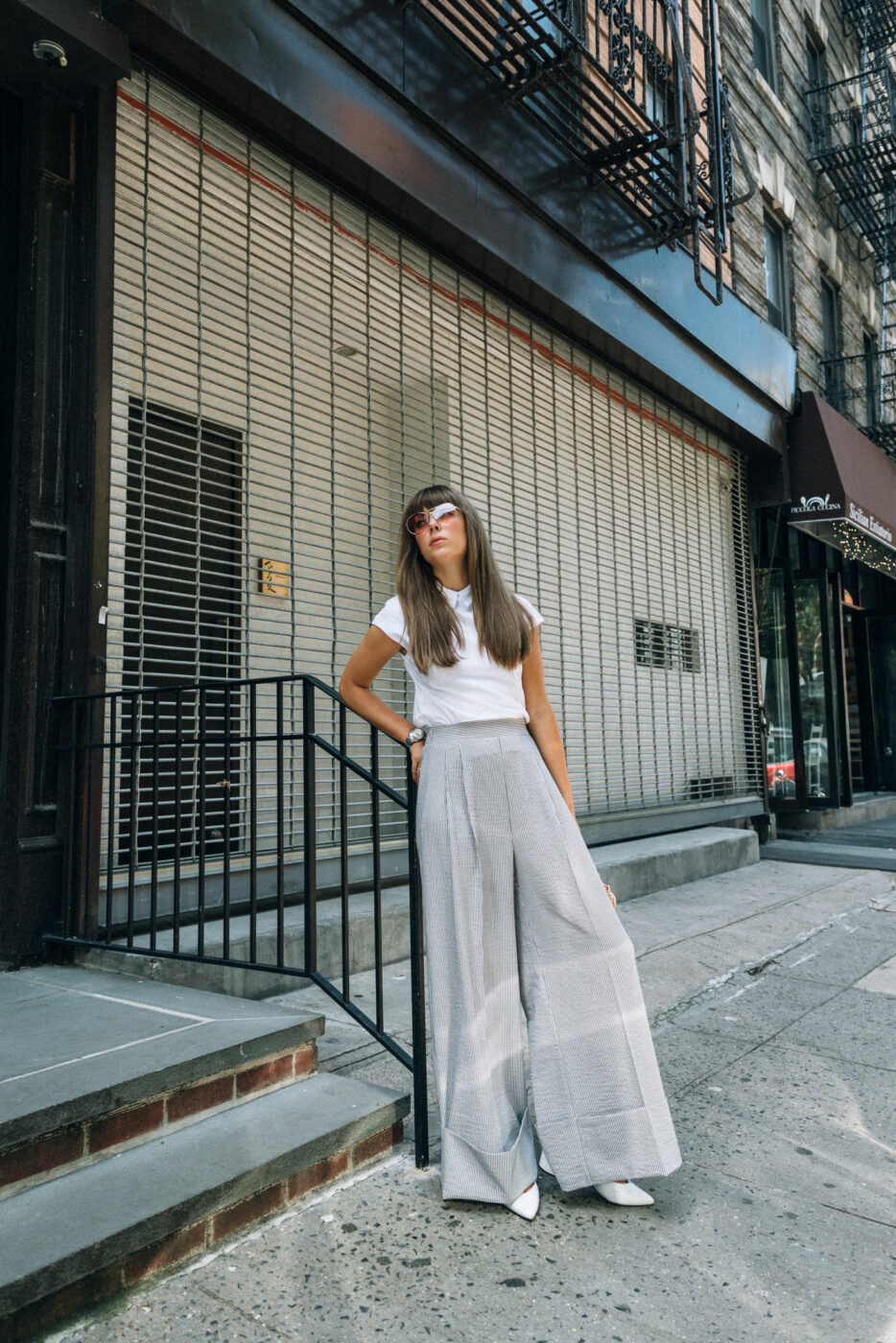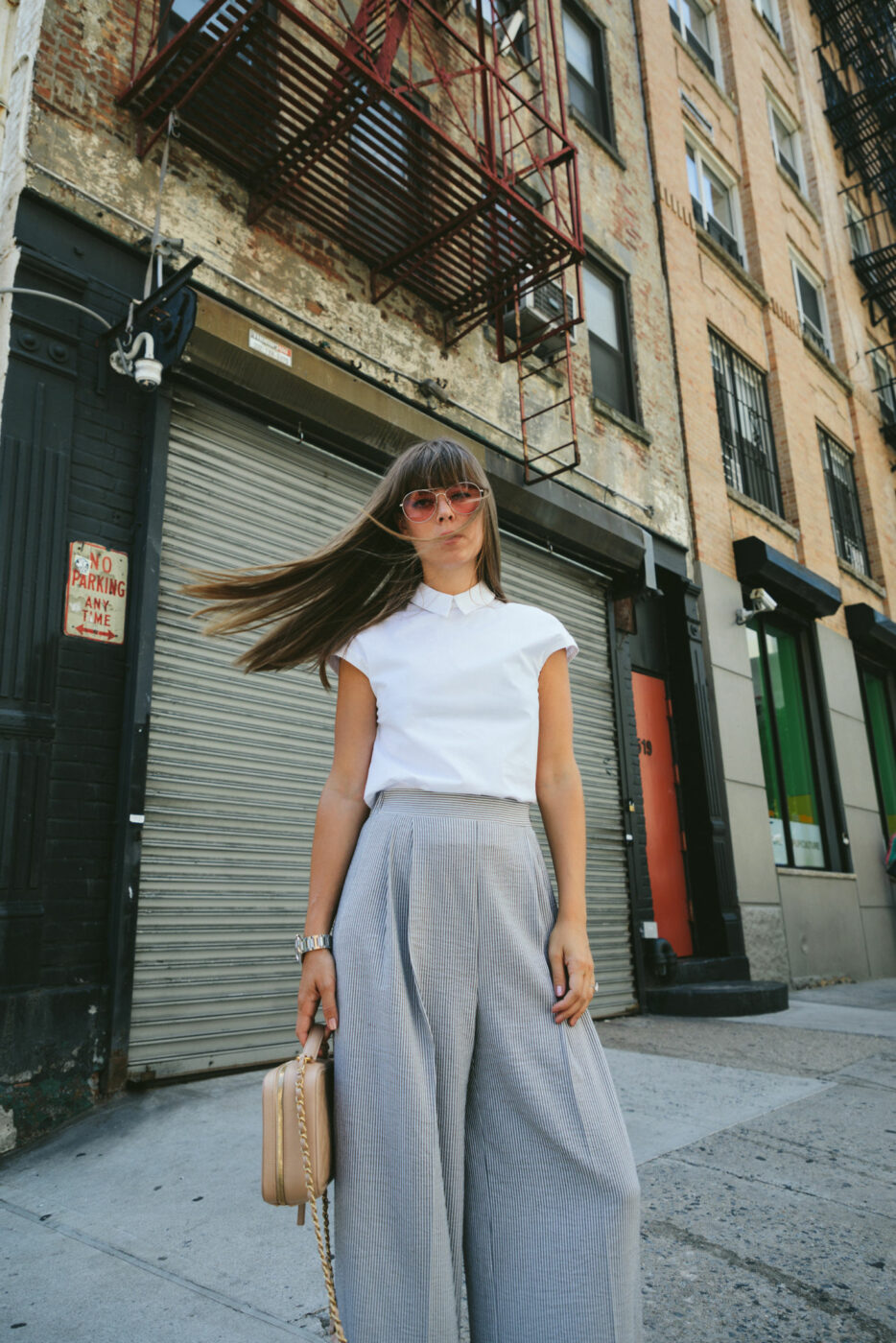 Fashion ruts, they happen to the best of us (as I write this in my bathrobe and fuzzy pink socks). Let's face the music people, fashion is glamorous and all but it's also exhausting! Fortunately, I think I find it less exhausting than most which is why I continue to do what I do, but I still have those days when I need to seriously motivate to feel inspired.
So on those days when I'm just not feelin' it, I have a foolproof formula that will get anyone out of that fashion rut.
REVERT TO THE CLASSICS
Classics, staples, whatever you want to call them, the easiest way to look chic without trying is to throw on silhouettes that are timeless. In the summer months, there's nothing chicer than a wide leg trouser and a button down blouse. Add a little edge with your accessories to make the look pop.
AVOID BLACK
Nothing is going to make you look more basic than black on black. Sorry, not sorry. And may I add that it just perpetuates the aforementioned, rut? A little bit of black is OK, but when we start to rely on it to wear every day, we're just perpetuating the lack of creativity.
INVEST IN TRENDS
While I typically stray from being too "trendy," it's important to push our boundaries so that we're not afraid to try something new. And it's kind of impossible to try something new if it's not sitting in front of you. As each season comes, keep your eye on a few things that are trending that you wouldn't regularly wear and make that purchase! Then on those days when you're feeling, well, blah….you can throw on that trendy piece and walk out your front door knowing you're anything but basic.
Photos by Fred Cipoletti