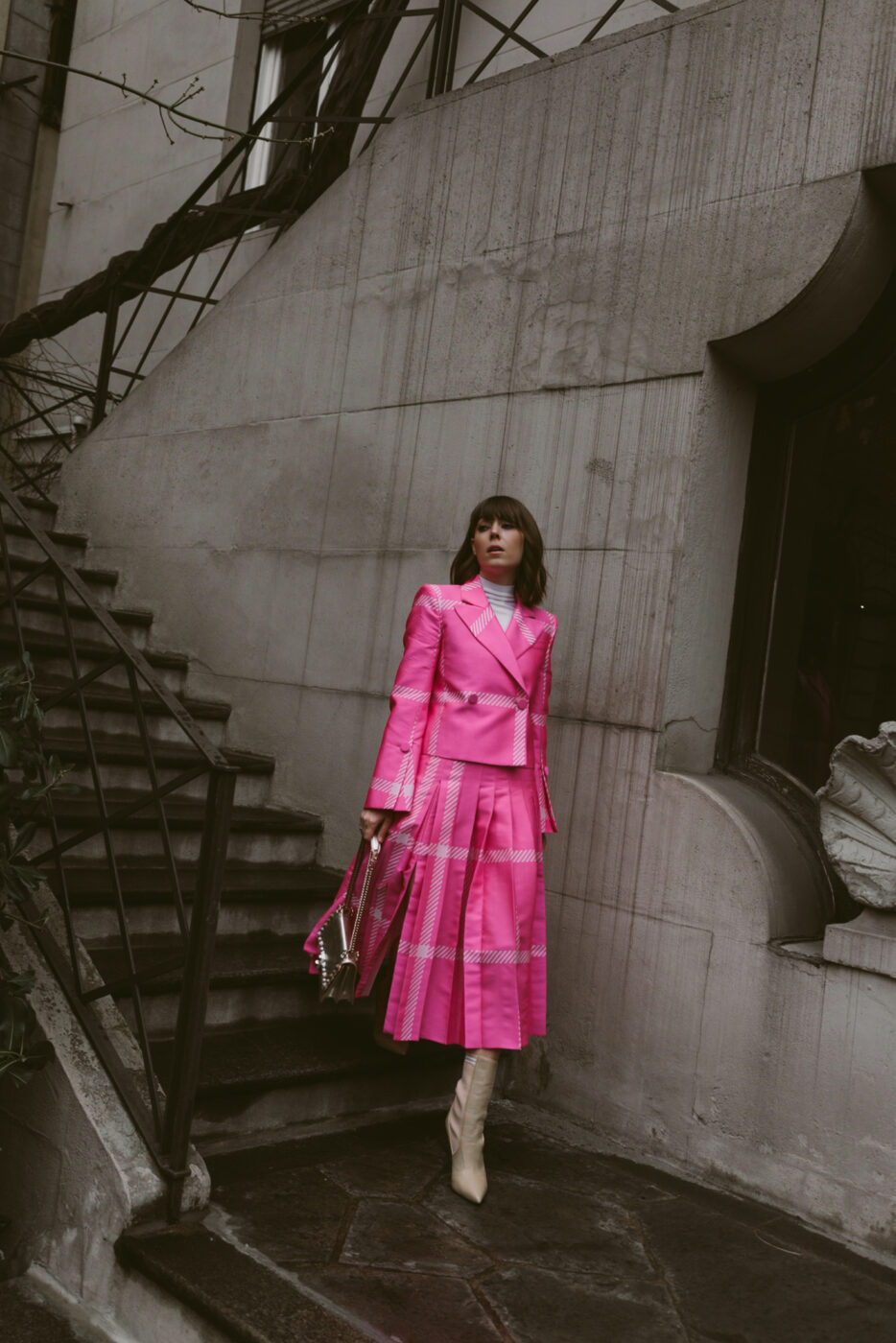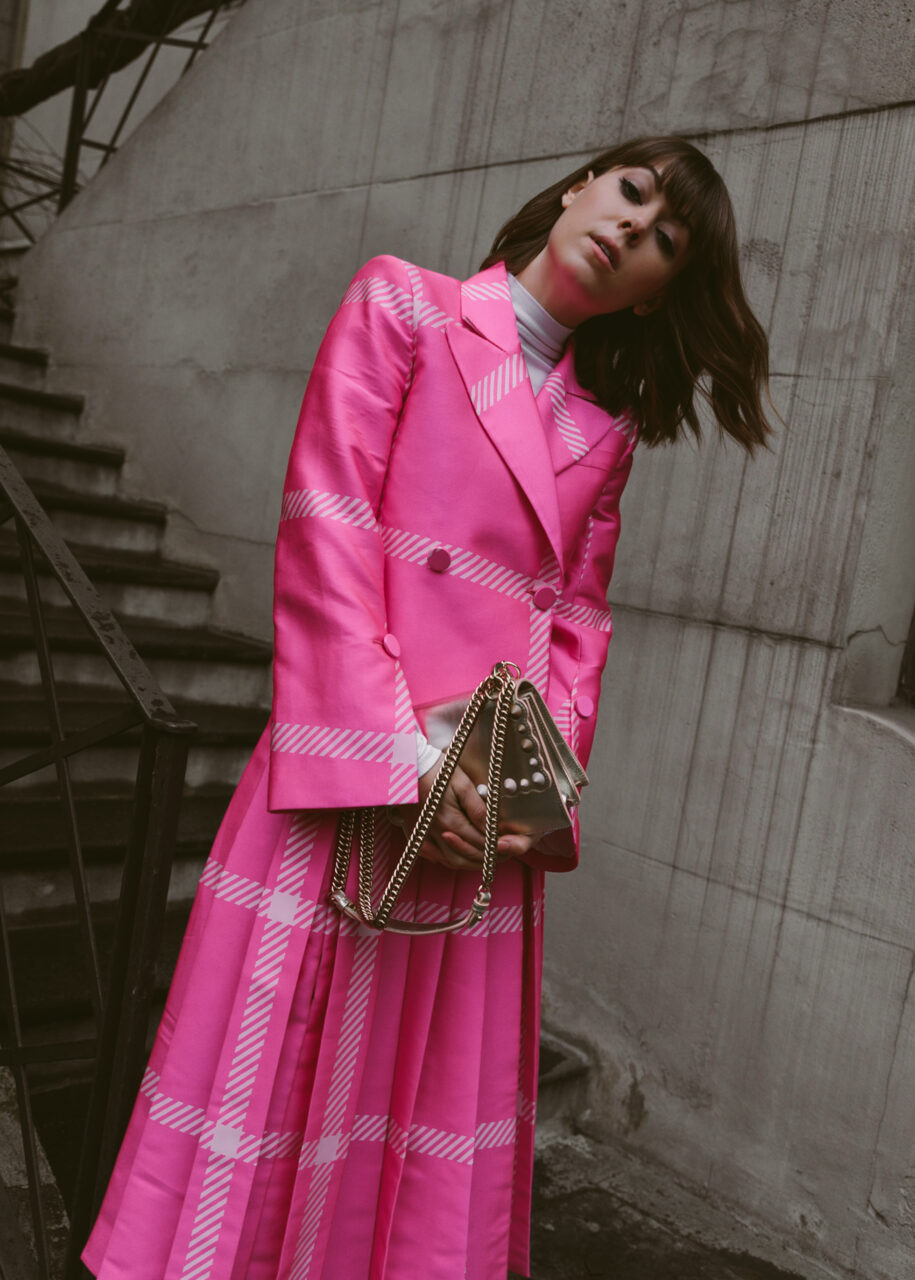 You may have noticed an unusual punch of hot pink in my Instagram feed last week, which is obviously a bit outside my regular tones. But I have to admit, the colorful and at-times loud fashion that comes with Milan is hitting me hard in the best possible way. The style in this inspiring city is creative and captivating, and it's a healthy dose of stepping outside my comfort zone. And while neutrals are a common staple in my wardrobe, and probably yours, there's always room to make them pop!
If you tend to veer on the side of neutral, do yourself a favor and stalk Fendi coverage from their latest FW 18 show. Like with my hot pink Fendi set pictured, they do bright colors better than anyone. It was my first season seeing the show which was very special! They showcased endless colors on the runway that oozed a unique appeal. Think cerulean blues, muted yellows, and deep reds – but as a compliment to the neutral base. Nudes, browns, and other neutrals were the main focus of the collection, with the color pop being almost an accessory. It was a very intentional use of color and I loved thinking about it as a way to enhance understated shades.
When wearing head-to-toe neutrals, opt for a bright or primary color in terms of your boots, bag, jacket, or hat. While we're still in layering season, consider a pop as your first layer, like a turtleneck or camisole, with neutral layers draped on top. Or, when really craving a b right moment, go big with the pop and use neutrals to balance the look a la my Fendi fit.
While spring is next, don't forget this fashion note once fall hits. You'll be seeing it everywhere, I guarantee it!
Photos by Fred Cipoletti