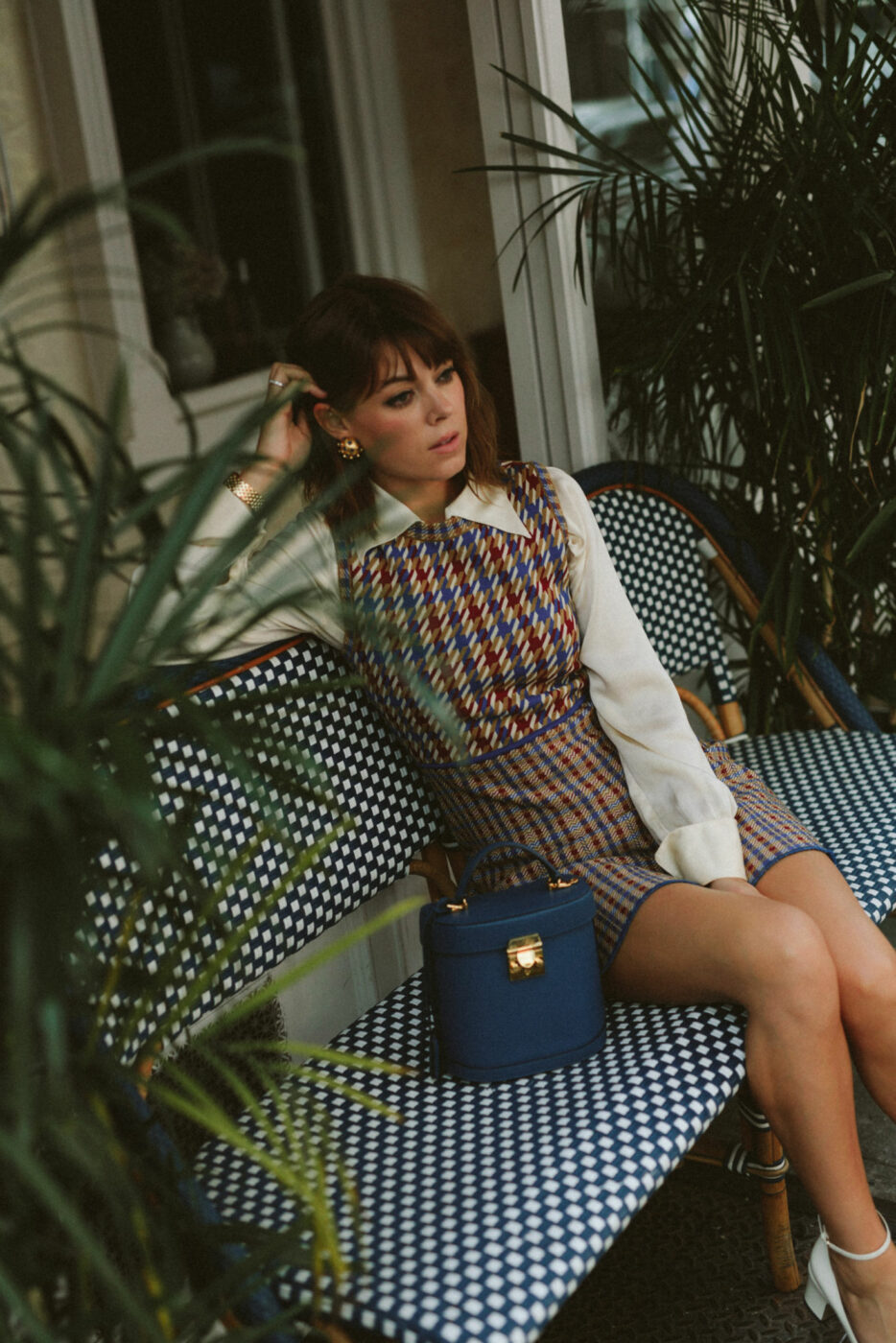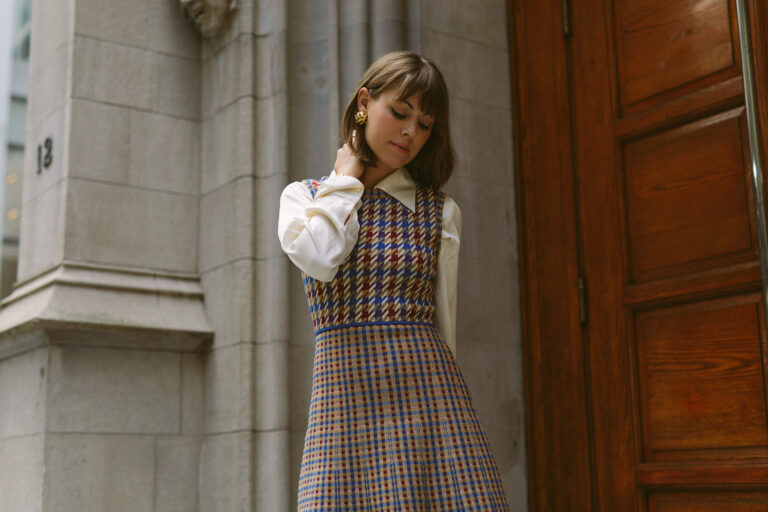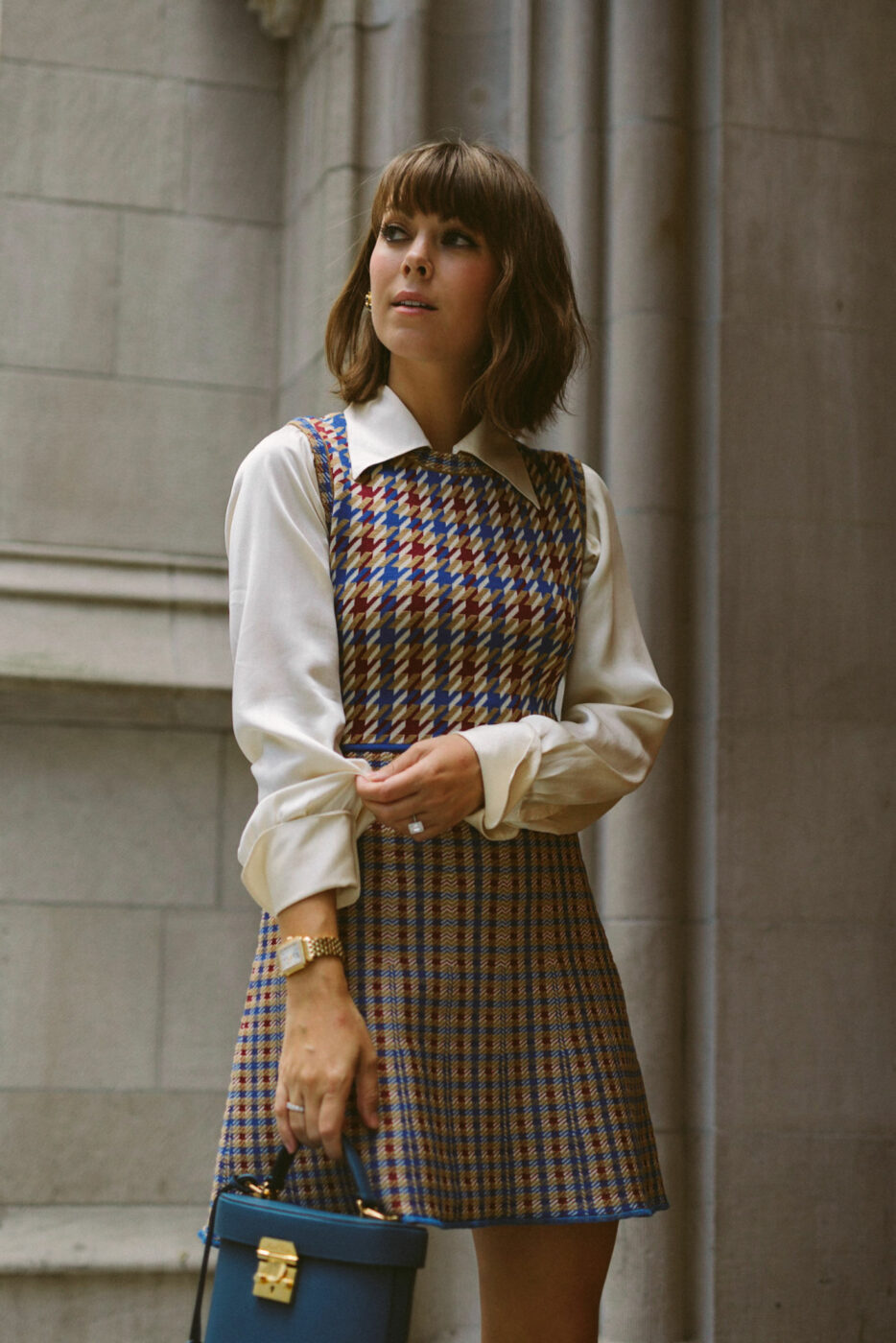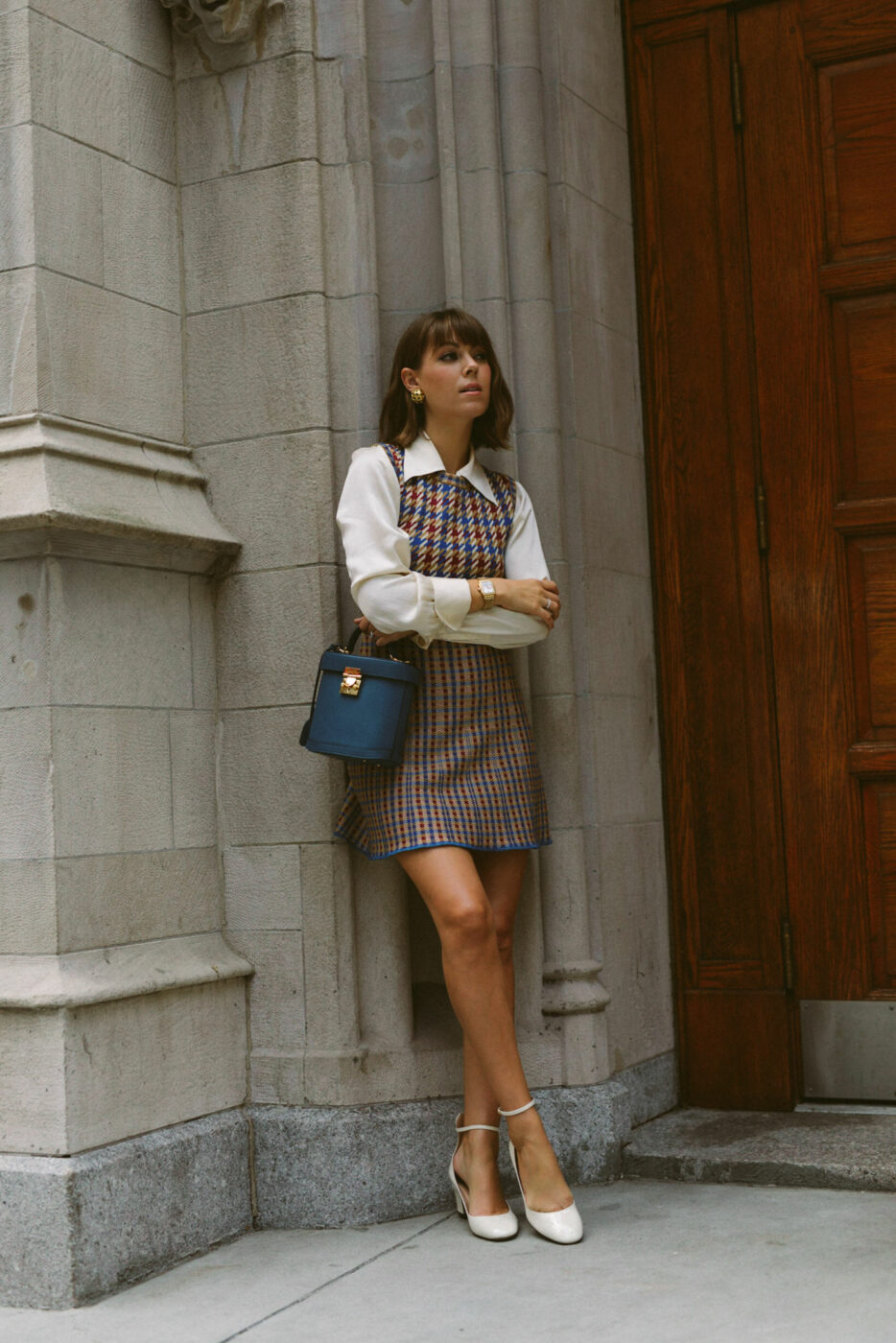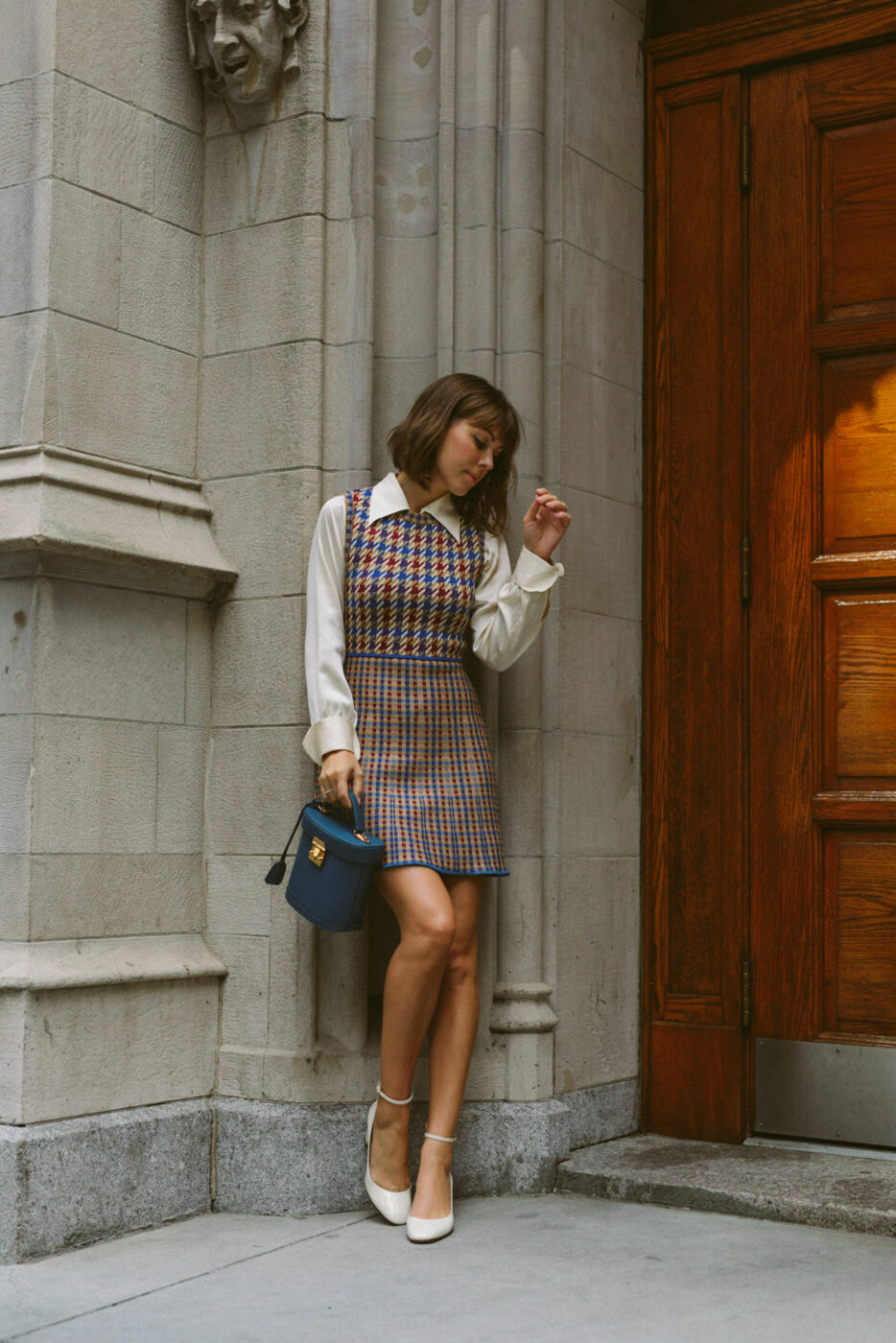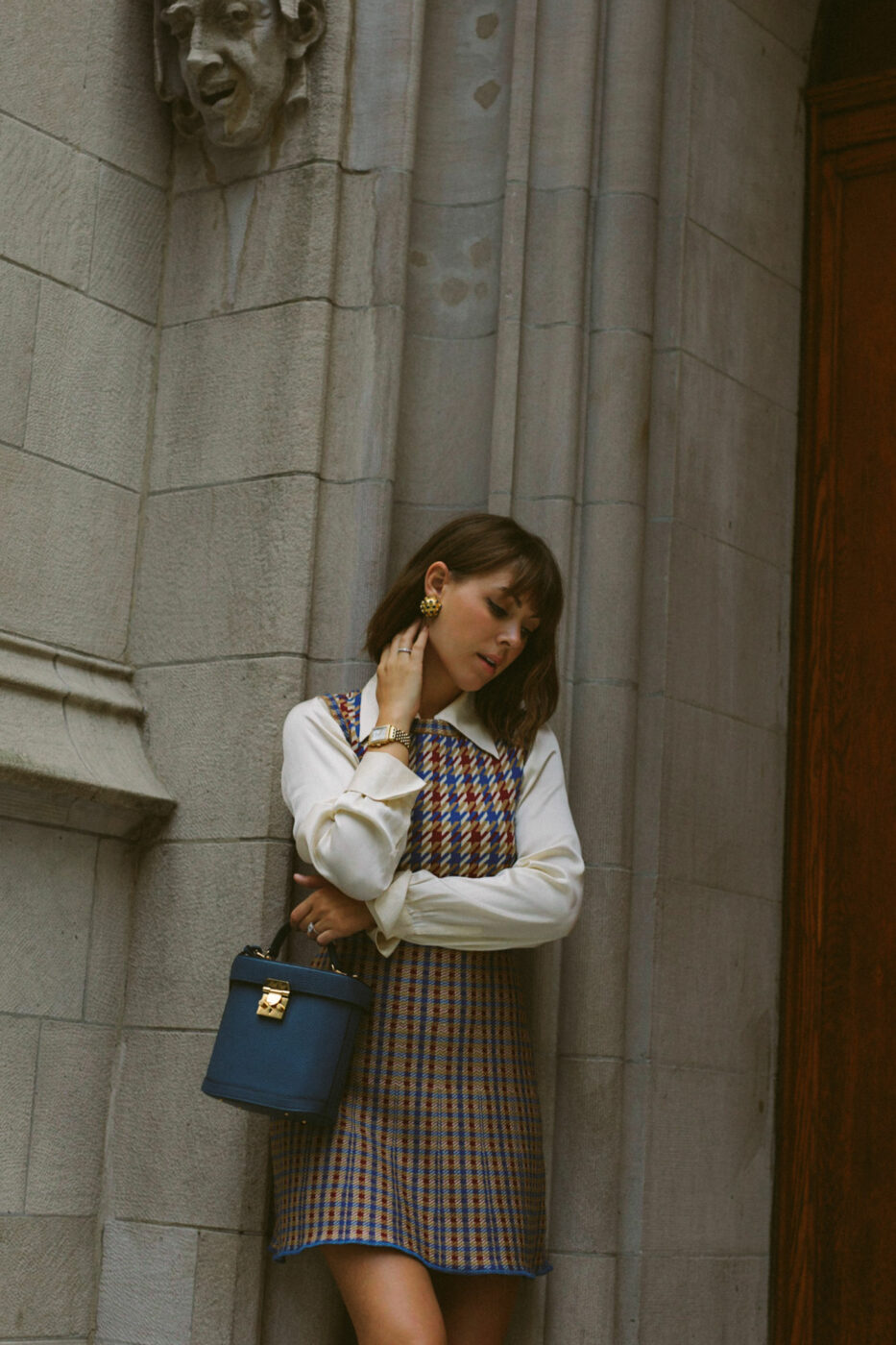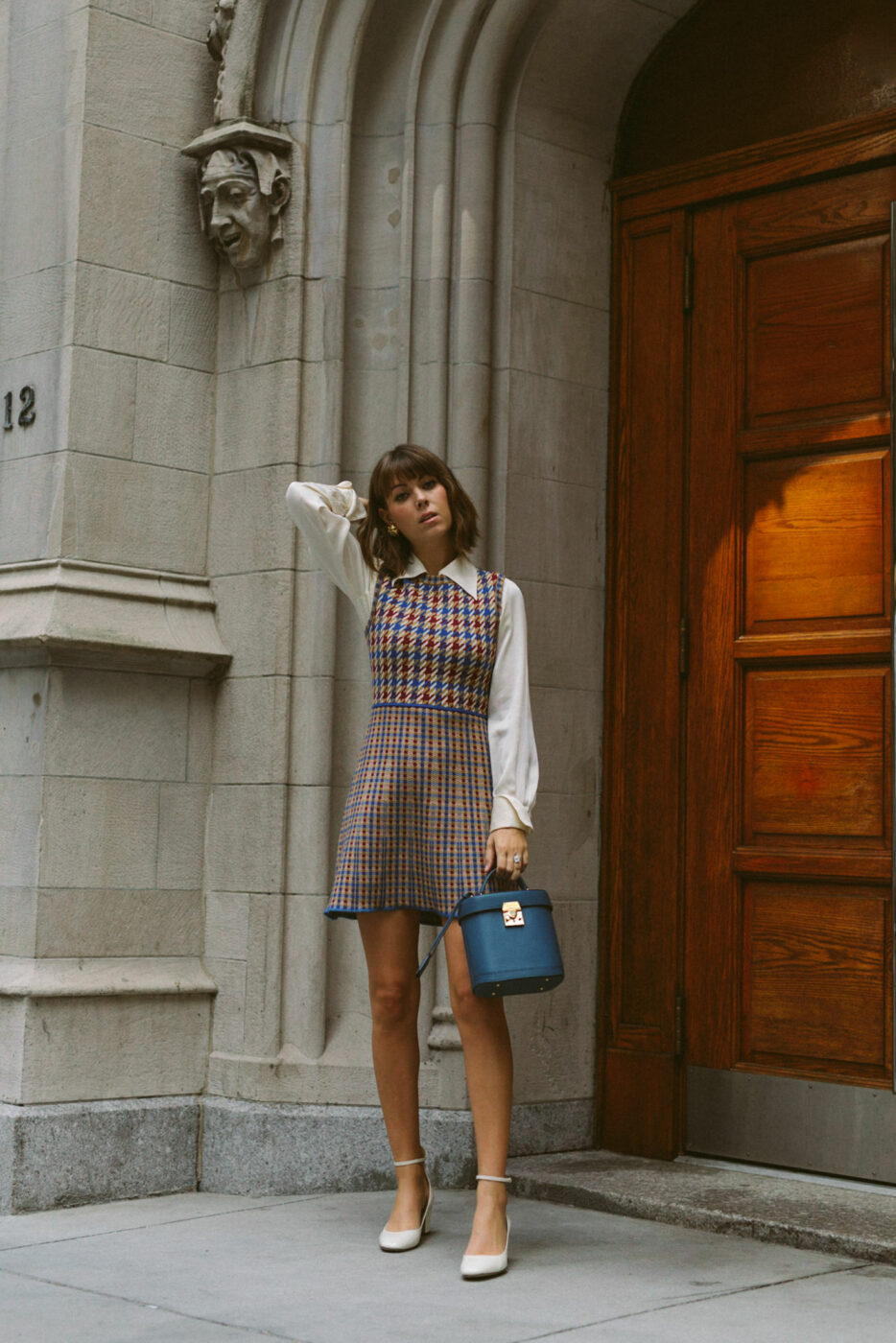 Give one scroll through your Instagram feed to get a glimpse of this season's cult print: plaid. And I, for one, am completely obsessed with wearing it.
But before you pull out your boyfriend's flannel or gingham, know that this year's plaid has a look of its own. Think shades of brown, gray, green, and in styles like wide-legged pants, prepster dresses, and alllll the oversized blazers. I'm fairly certain my grandfather had an entire closet of the plaid blazers of the moment – but they're back.
Even though the trend might seem hard to style or even unflattering, I have a few tips to pulling off 2017's plaid. Because you're going to want to!
Create a waist
Blazers and pants don't have to be fitted to be attractive, but you also don't want to get lost in plaid overload. No matter the outfit, make sure to cinch your waist. Whether that be a tailored dress that hits at your smallest point, high-waisted plaid pants, or tucking a cami into pants under a blazer, show off that waist.
Tailor
Oversized is in, baggy is not. And there's a major difference! While wearing extremely boxy frames is new to me as well, I've learned that oversized still needs to be tailored. Make sure pants don't drag on the floor or create natural bagginess if they're too long. Tailor the arms of an oversized blazer to hit at your wrist, especially if you're petite. When wearing a dress, make it a mini or a midi – the area in between isn't always ultra flattering.
Choose muted colors
To follow in the footsteps of the trending plaid colors, play around with muted shades like brown, tan, mustard, cream, navy, emerald, and the like. Skip pastels and brights when wearing plaid in 2017.
Show one area of skin
While grandpa blazers are in style, as well as preppy plaid dresses, you still want to feel confident – no matter the print. I like to choose one body part to showcase in most of my outfits, especially when wearing plaid. That can mean wearing a blazer as a top and showing off your collarbone, or bare legs in a mini – or whatever you're comfortable with showing. But I've always found that one area of skin can add appeal to any print.
Are you loving plaid this season? How are you wearing 2017's version of plaid? Shop more pieces below!