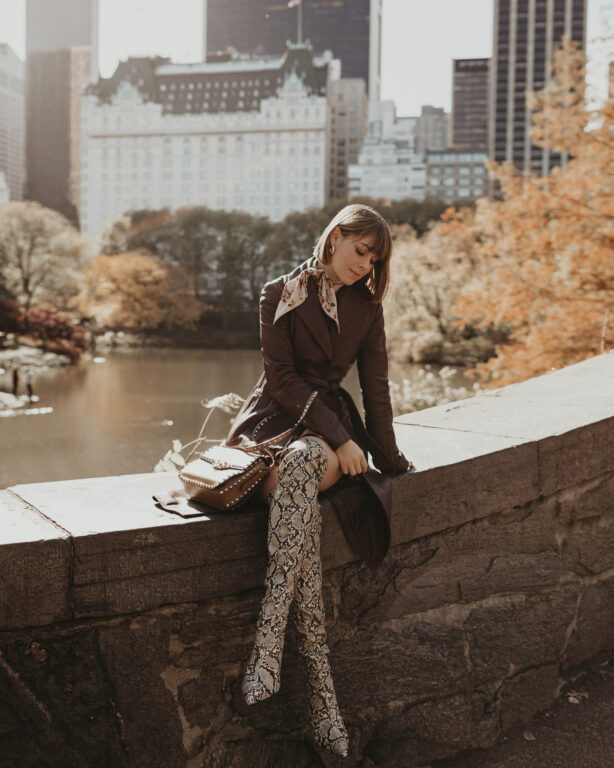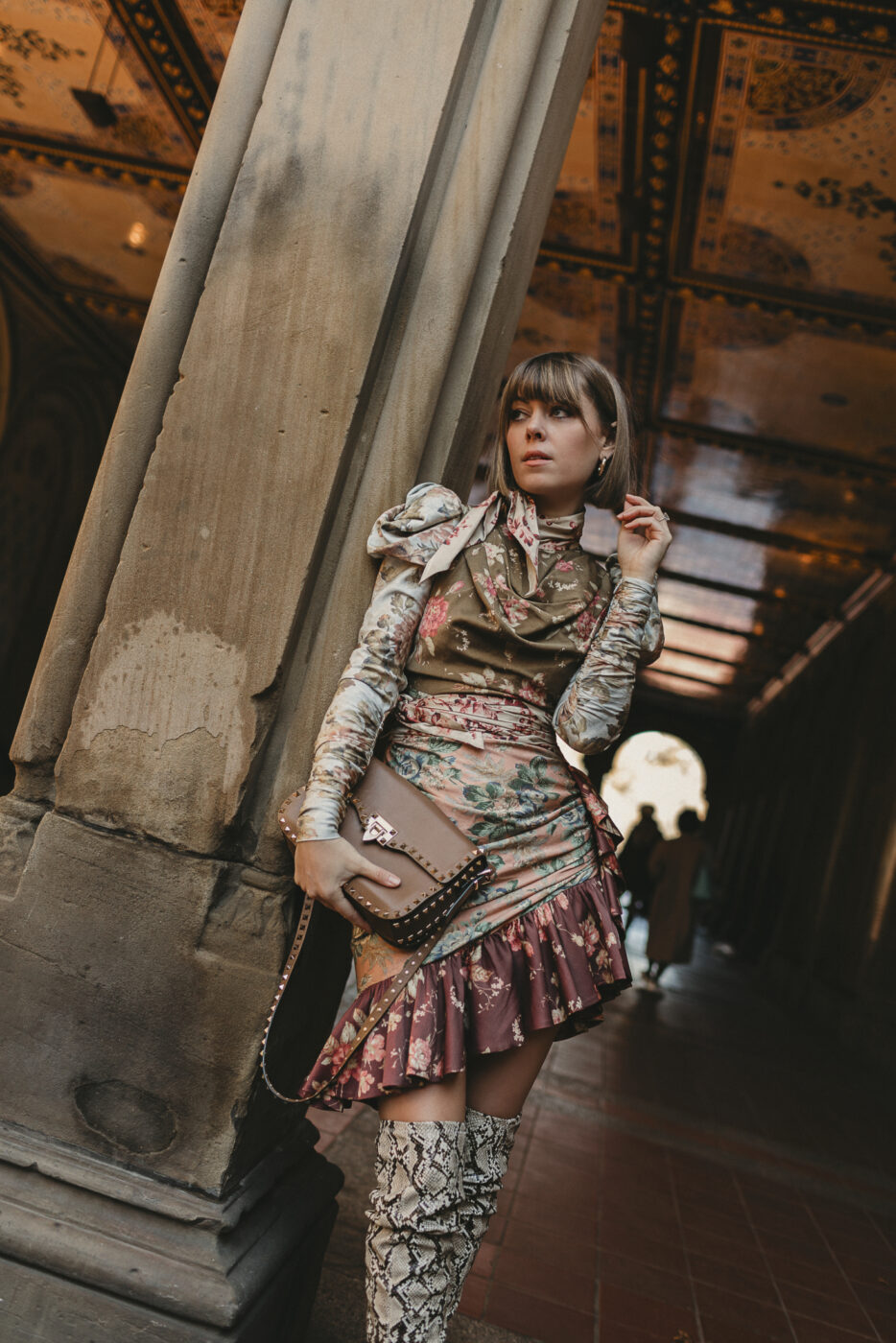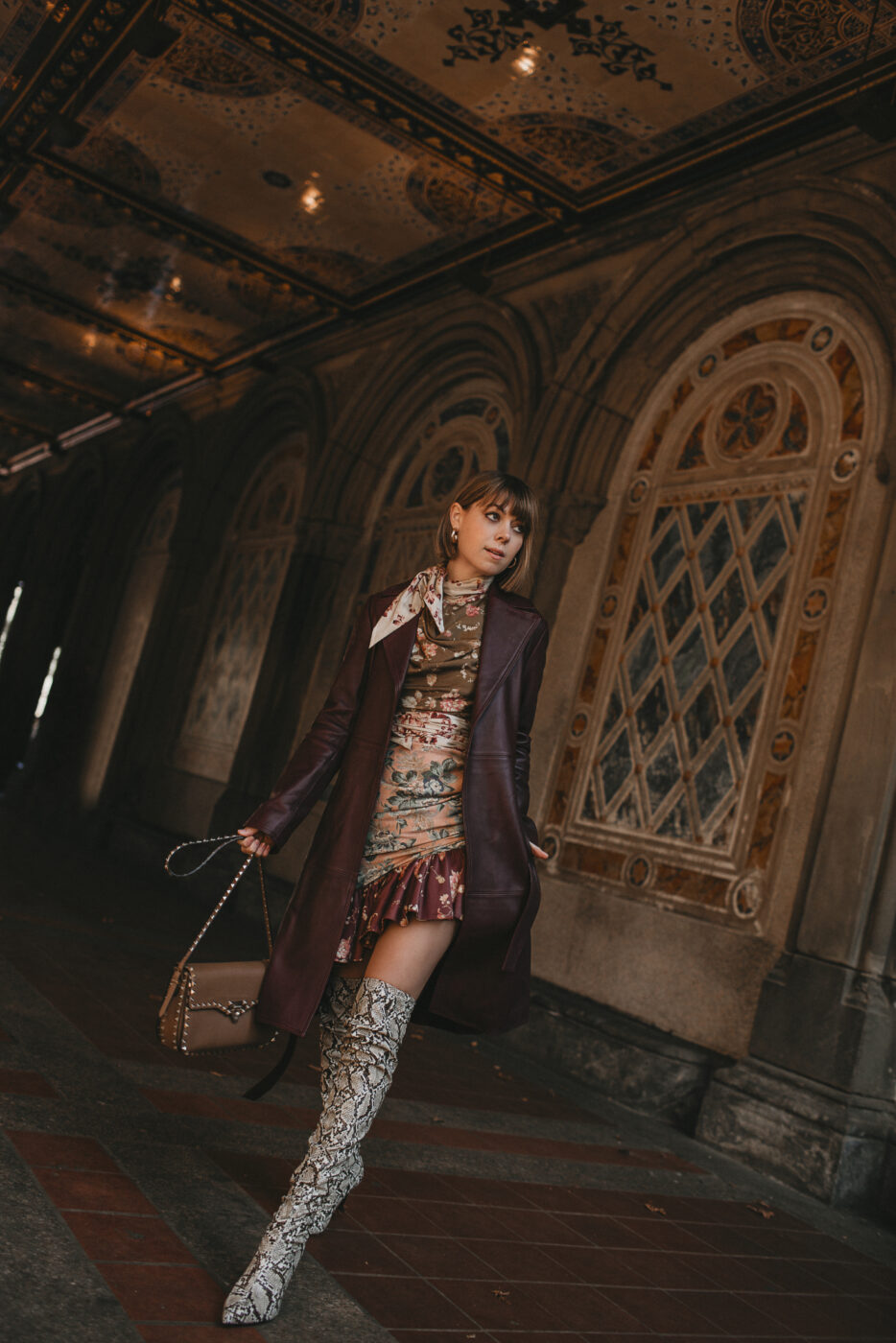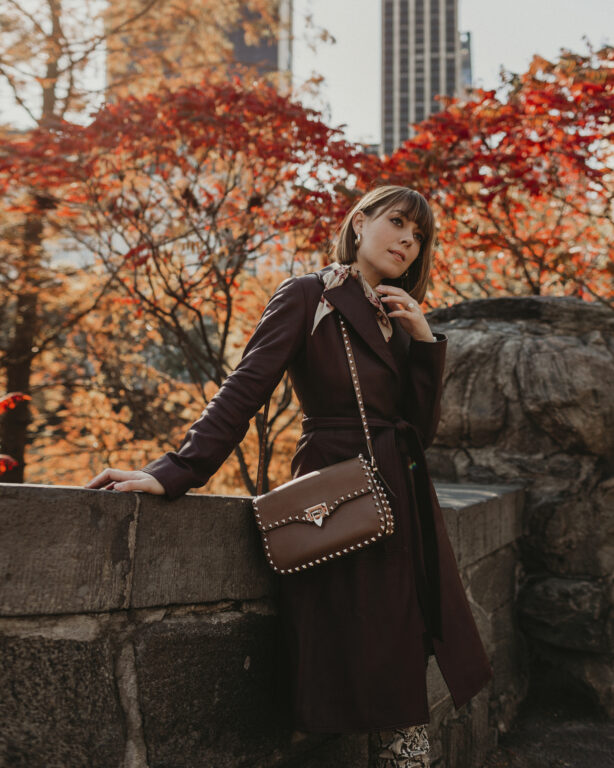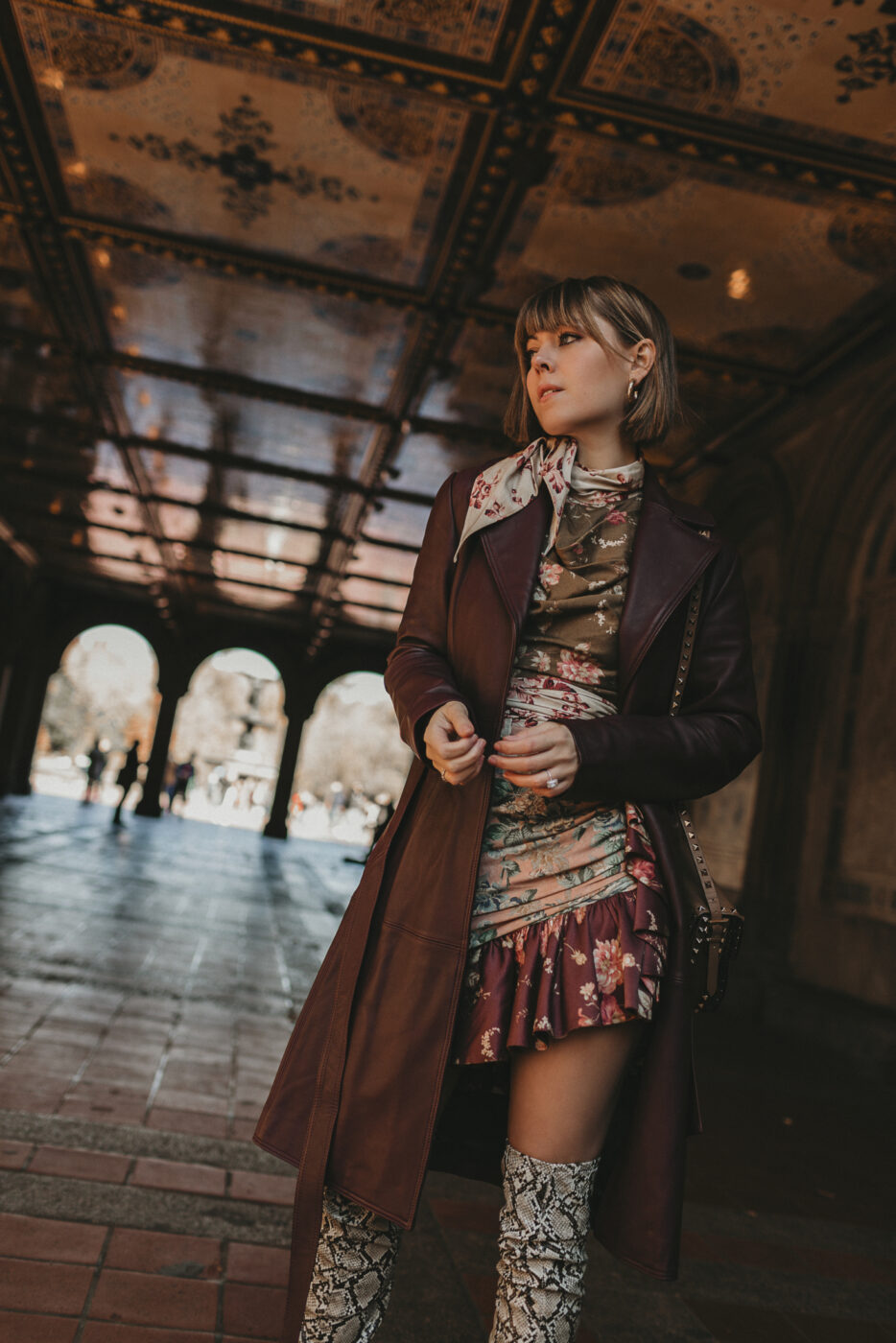 This is a post I've been wanting to write since spring, but sometimes, it takes the perfect combination to get the look just right. And that look was made right by this stunning pair of over-the-knee faux snakeskin boots. The best part about these sky high boots? They're under $100. Yep! You can thank me later for the grab-now pair of boots you've been waiting for, and for Mango's entire affordable animal print selection, for that matter.
Like most fashion girls out there, I've been playing with animal print throughout the year. While leopard seems to be the play for most, I've personally been drawn to all things snake print. From faux leather boots to booties and skirts, there's something unique about the effect, yet equally appealing. Mixed with the colors of fall – both within my wardrobe and on the endless trees – I am ob-sessed with this entire combination!
To not leave any animal print untouched, I've highlighted a few of my favorite prints below, all led by snakeskin, of course. Because these prints can be a bit tricky in terms of how to pull it off in a chic manner, I hope this curation helps! If you've been waiting for the moment to bring in a little animal print, let it be fall, and let it be now.
Snakeskin print
Leopard & spotted print
Croc embossed
Which print is your pick?
Photography by Anya Sandul