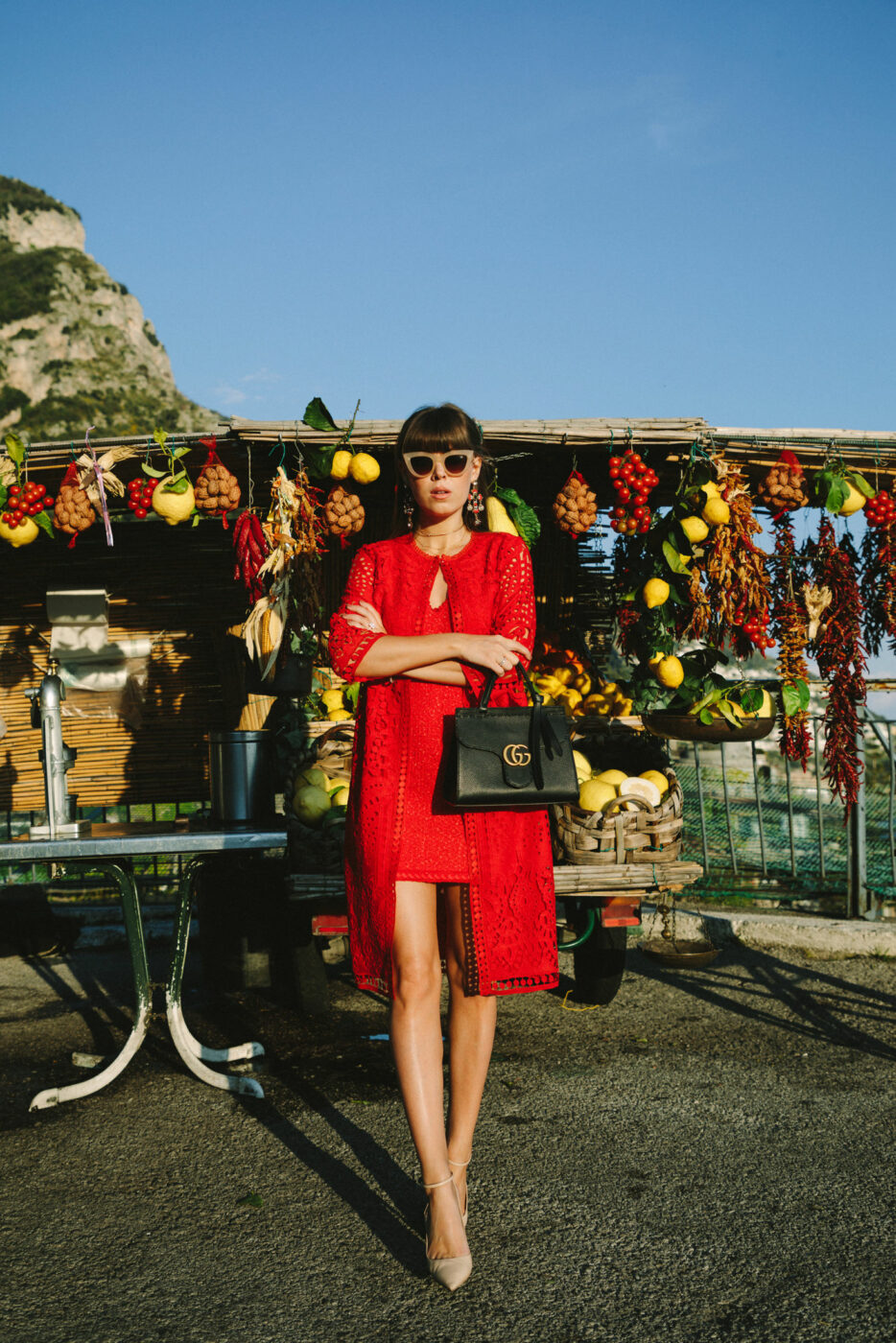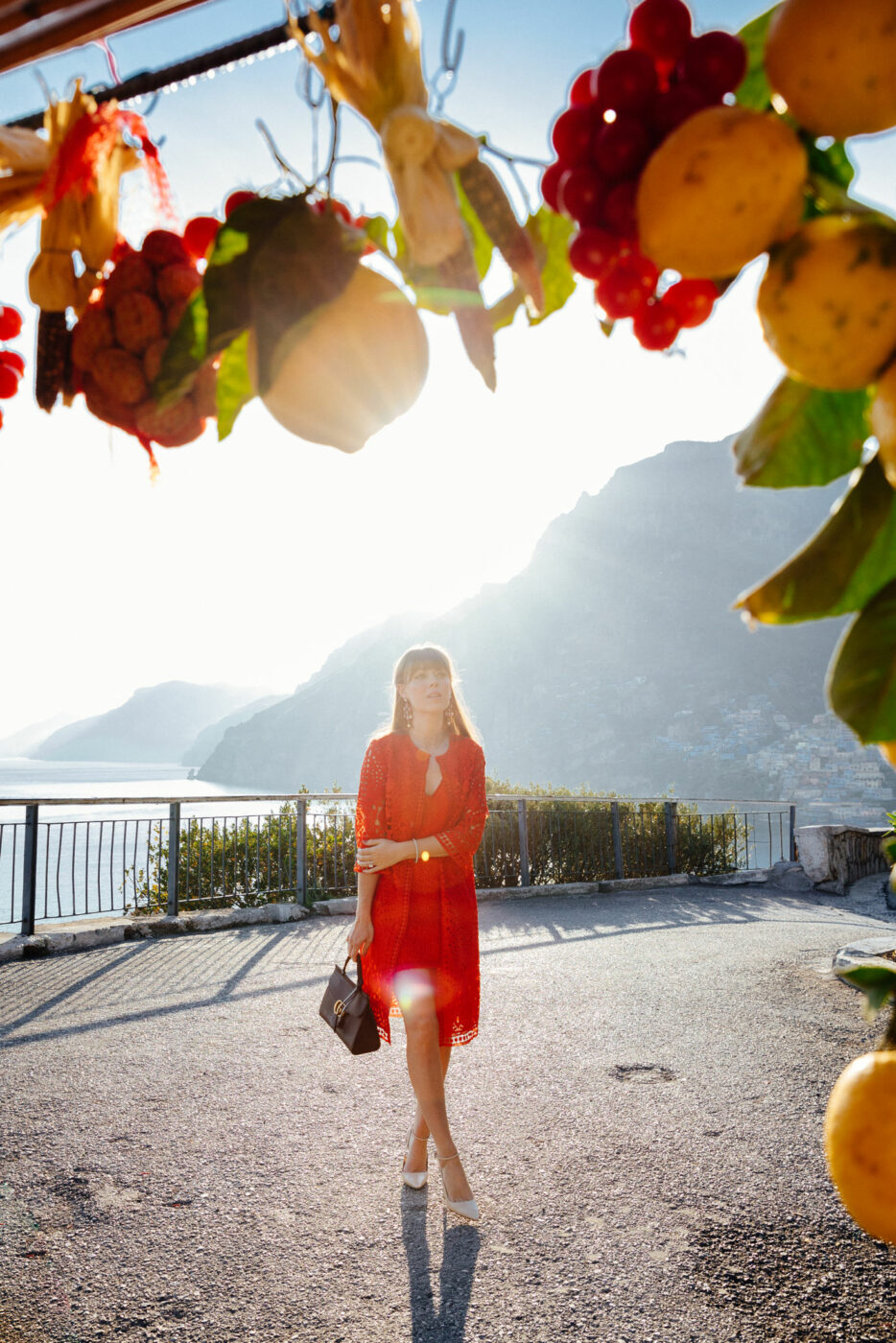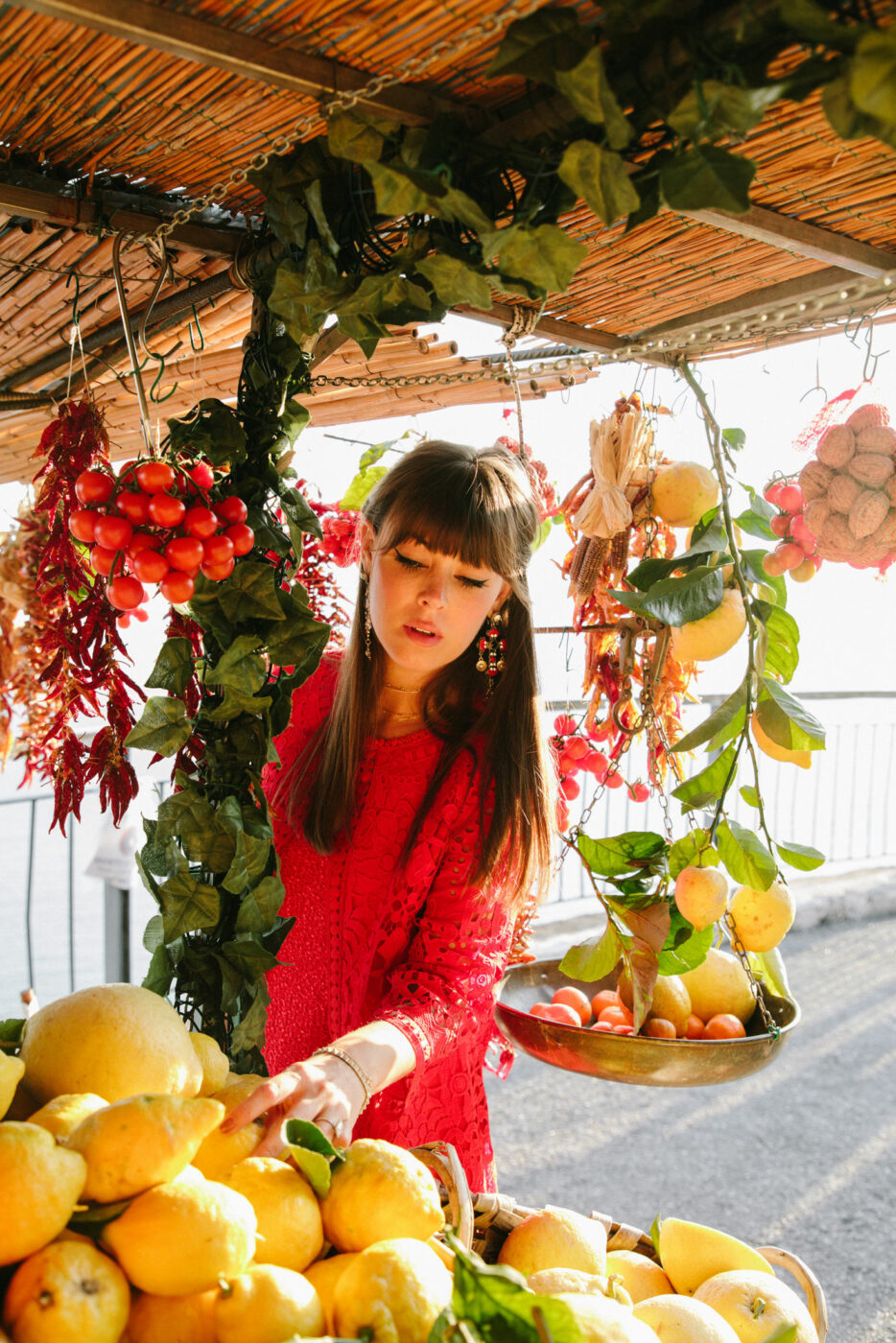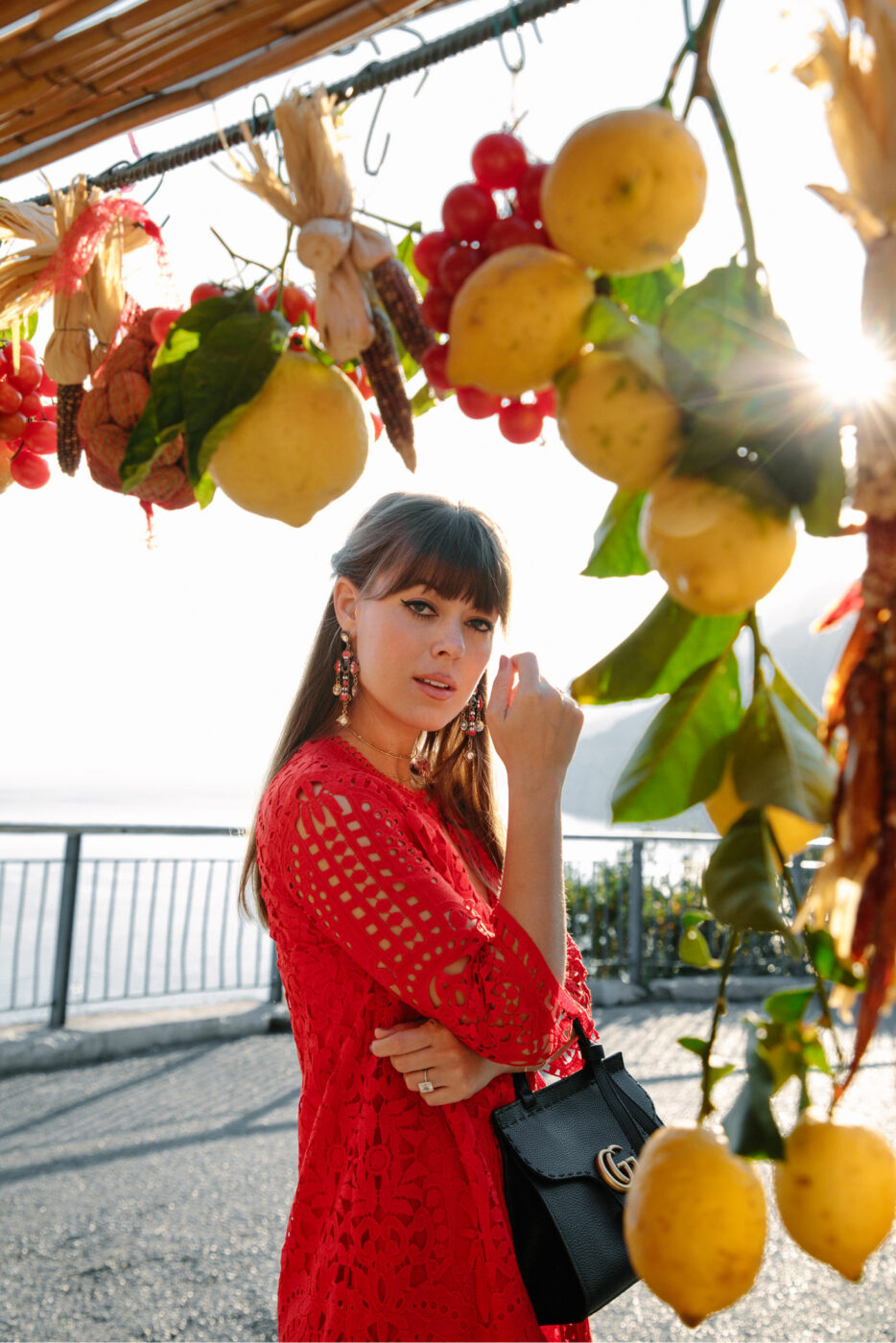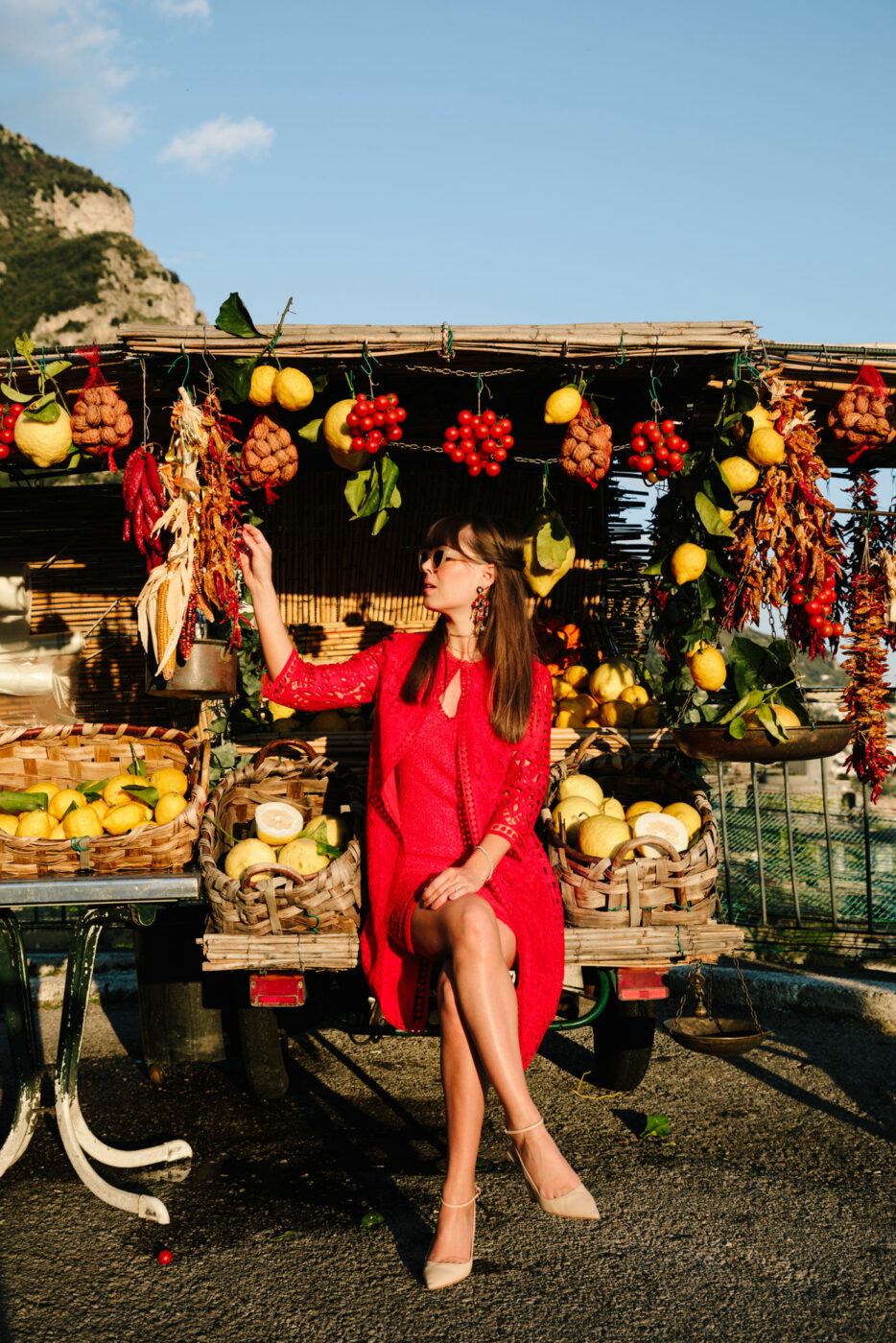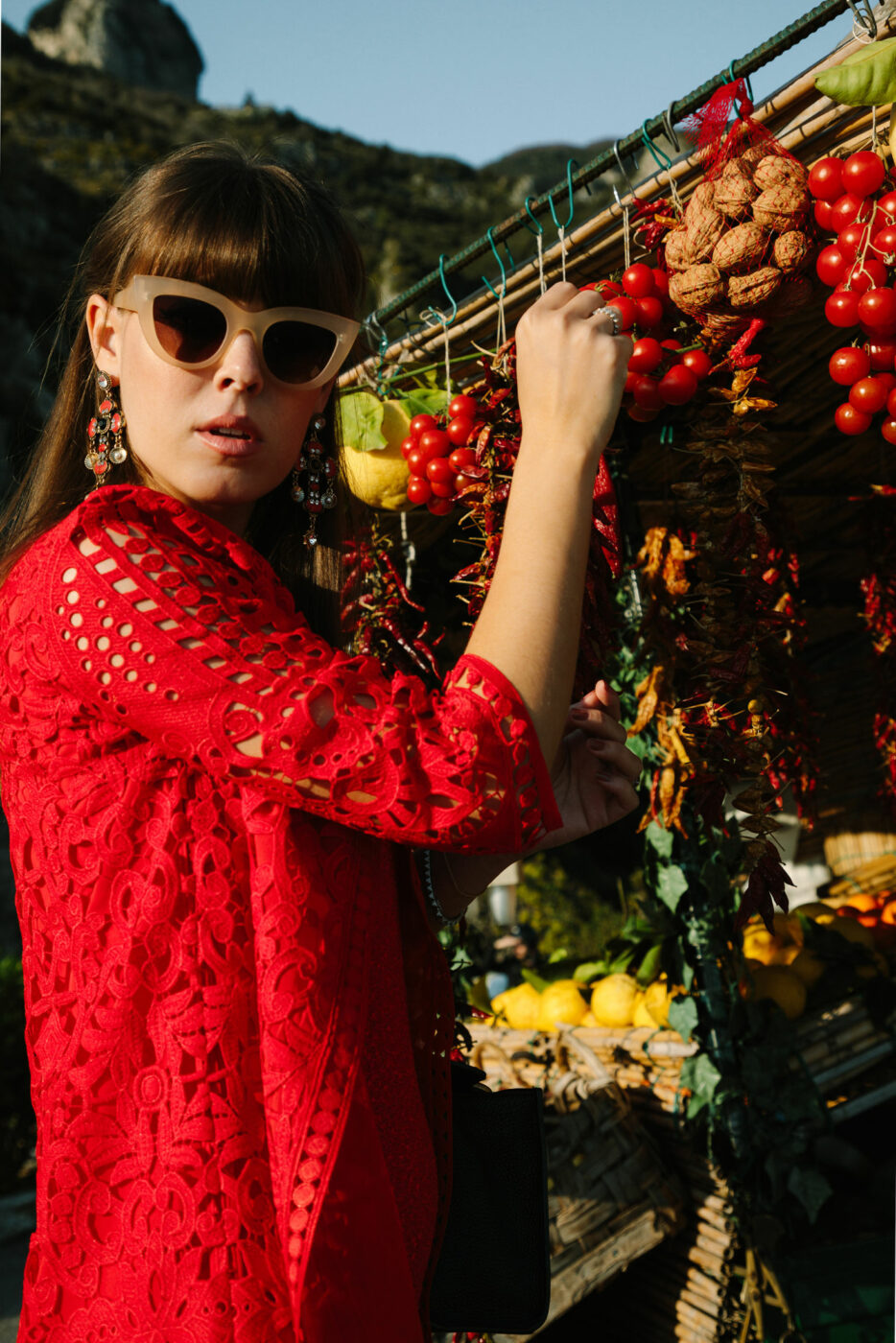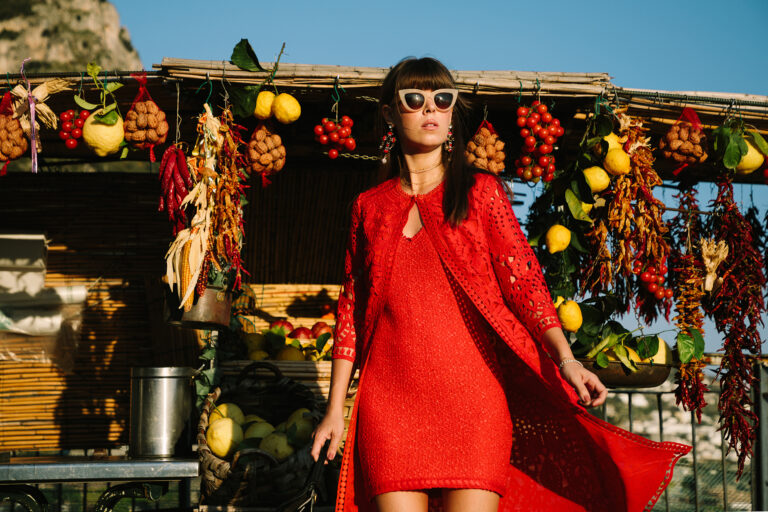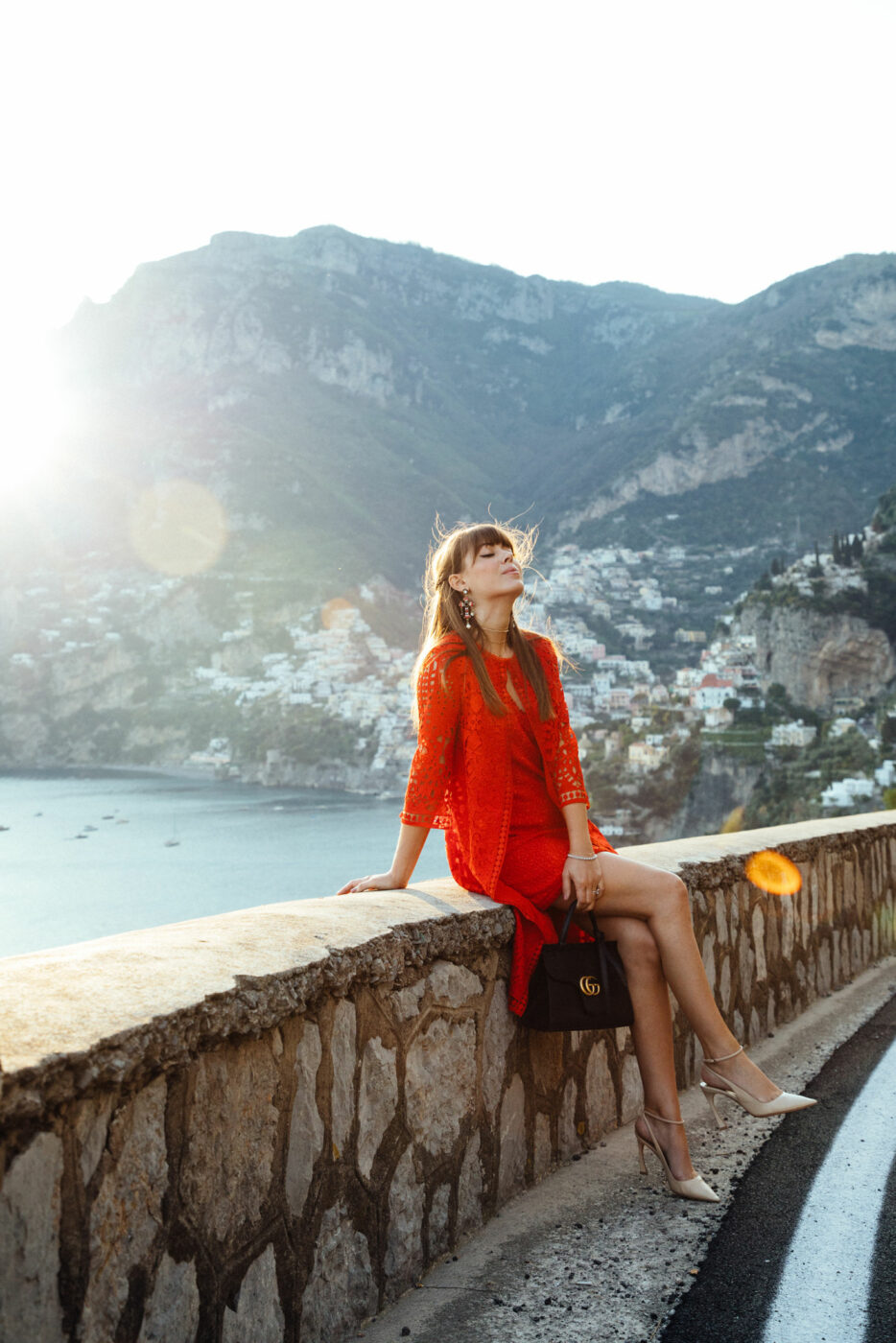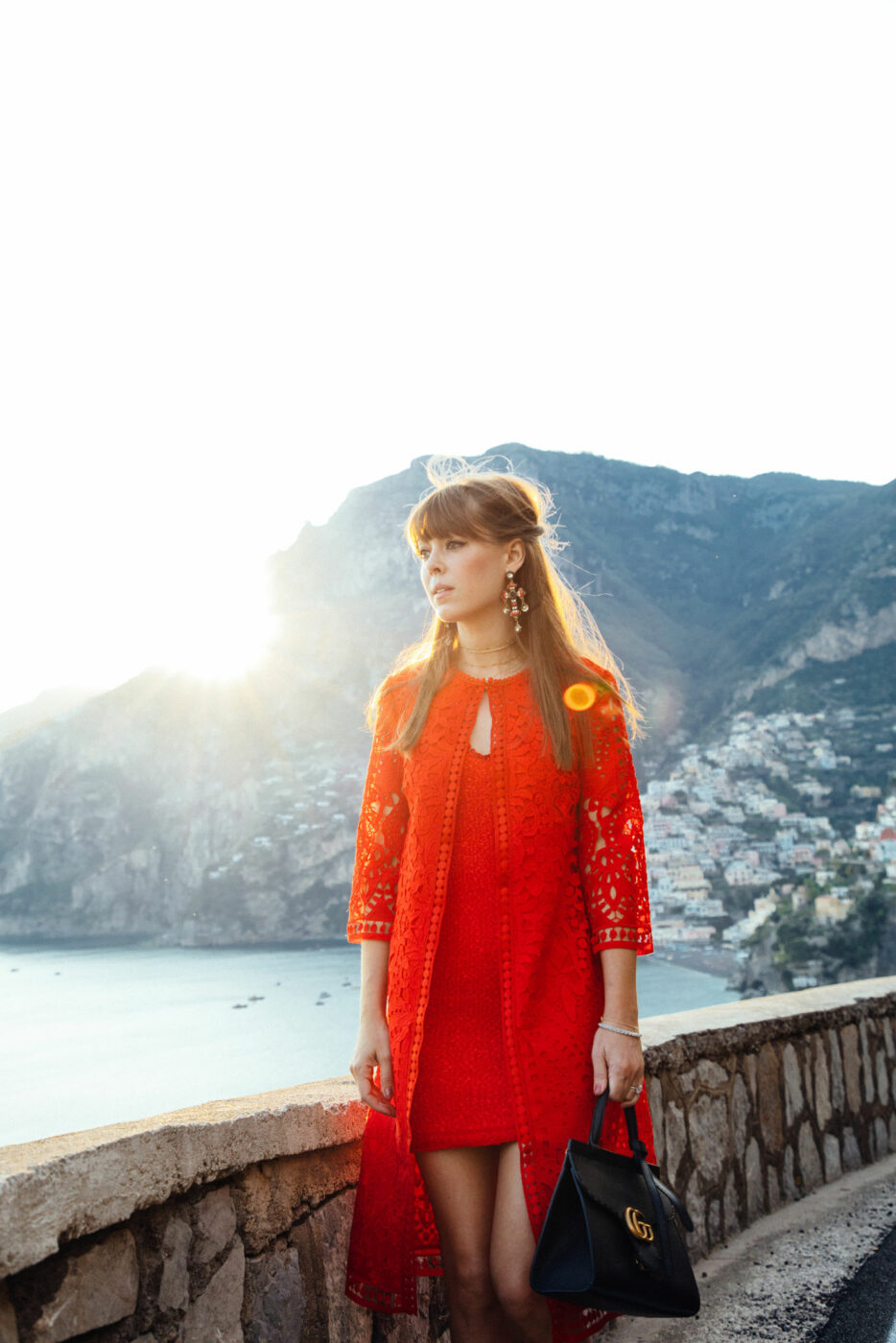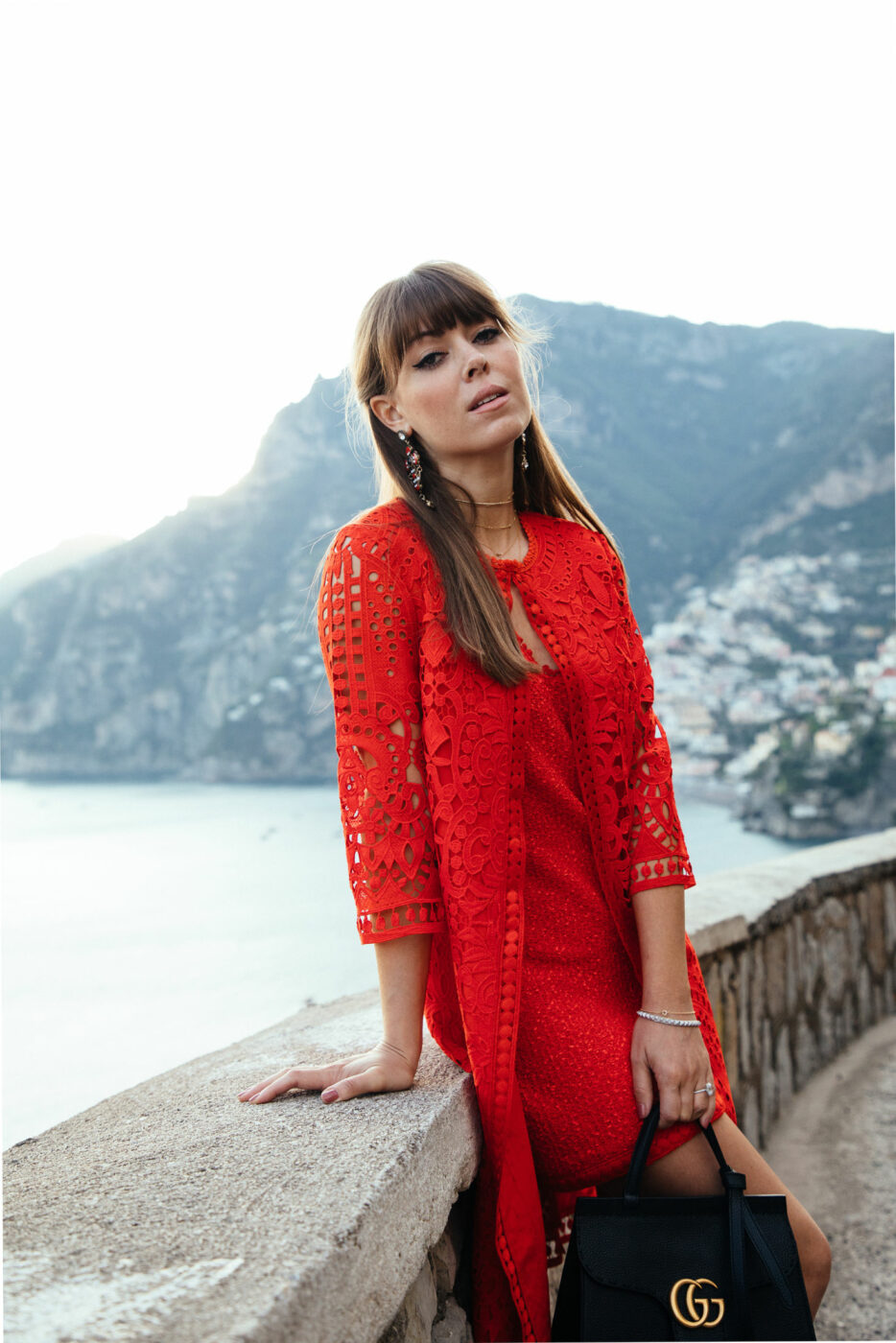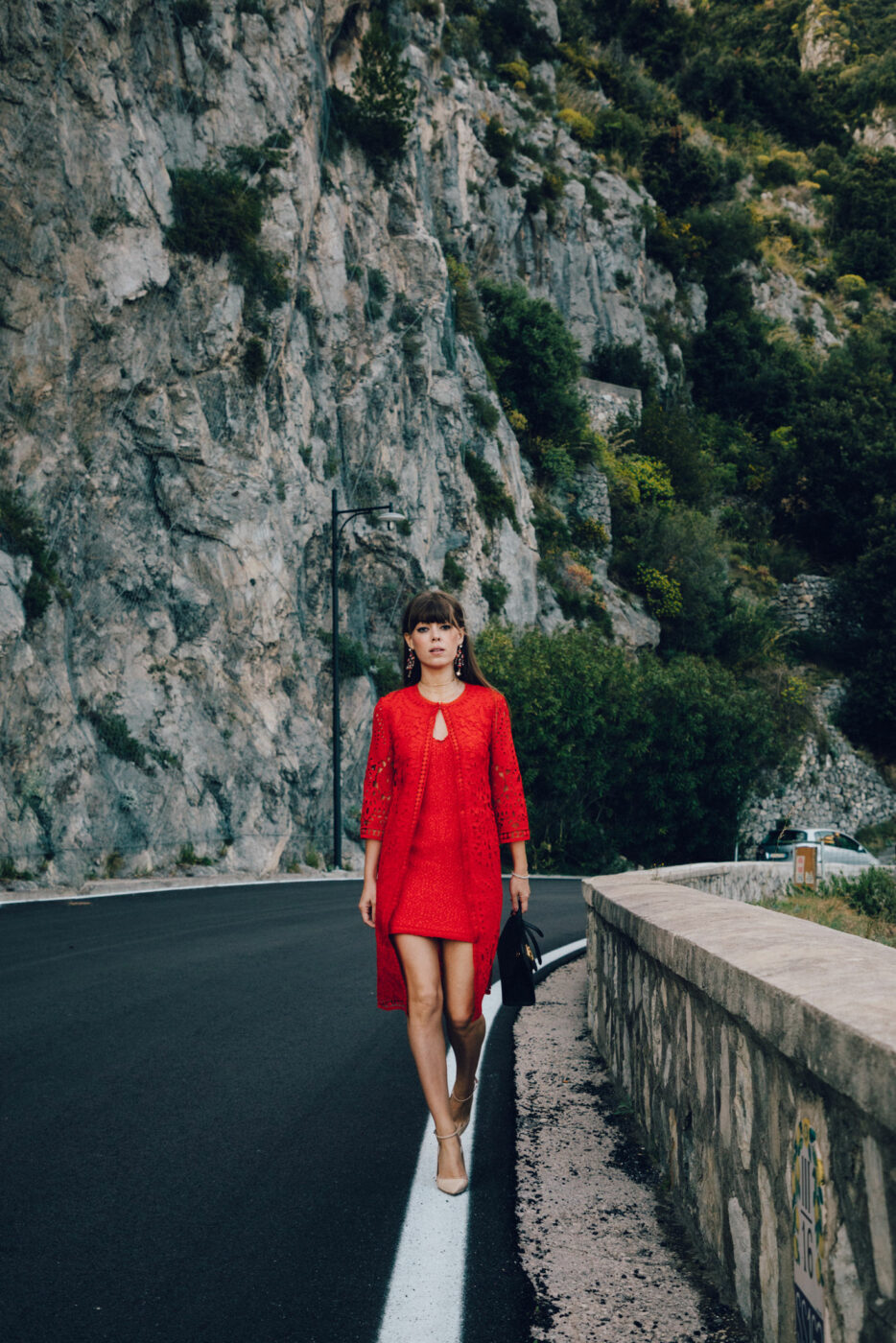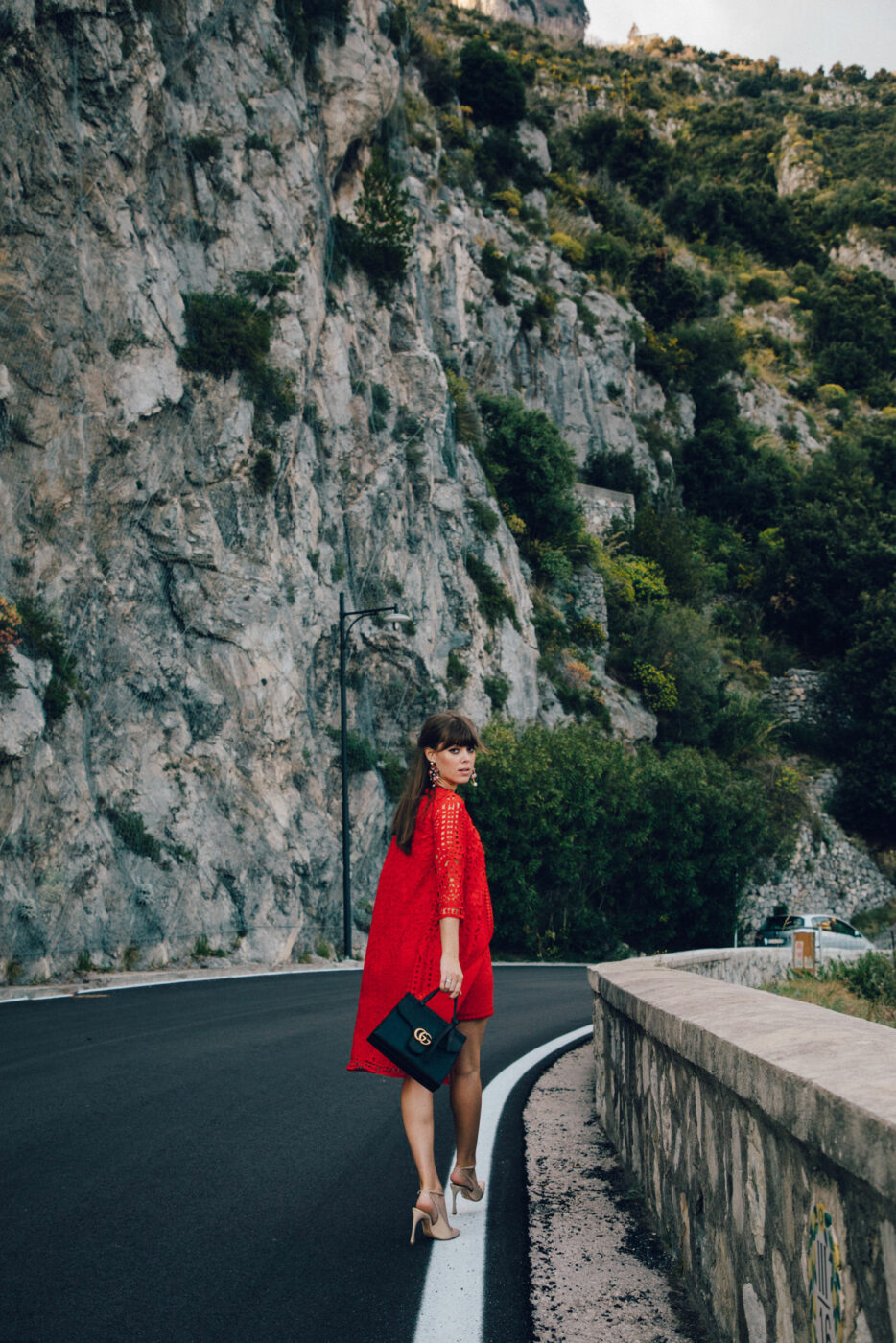 There are few things more classic than spending time in the Italian Riviera. Just the notion of it immediately conjures up images of Sophia Lauren and Grace Kelly donning something fabulous, walking the quaint streets and boating from beach club to beach club. Sometimes I wonder what's more captivating about these vintage stills: the classic scenery or what they're wearing that makes them so iconic. The truth is, it's a combination of the two, It's the essence of the lifestyle.
When packing for any getaway, no matter where I'm going, I am always thinking about my destination and how an outfit complements a setting. No matter the destination, I always pack a look that feels elevated for a beautiful night out to dinner with my love. And in a quintessentially classic place like Positano, I knew this luxurious look from St. John, would be the perfect pairing.
What I adore most about this head-to-toe ensemble is its versatility. The beautiful laser cut lace coat can easily be paired with denim and a silky blouse for a more casual look on a different occasion. Similarly, the dress pairs beautifully with a gold sandal, sans the jacket.
But for this occasion, I chose to pair the two together. As we walked into the town of Positano on our last night for dinner, we walked by this adorable fruit stand. The sun was setting and it was the absolute perfect moment to capture this look set against the spectacular Italian Riviera.
So, tell me, where are you headed this summer?
Photos by Fred Cipoletti