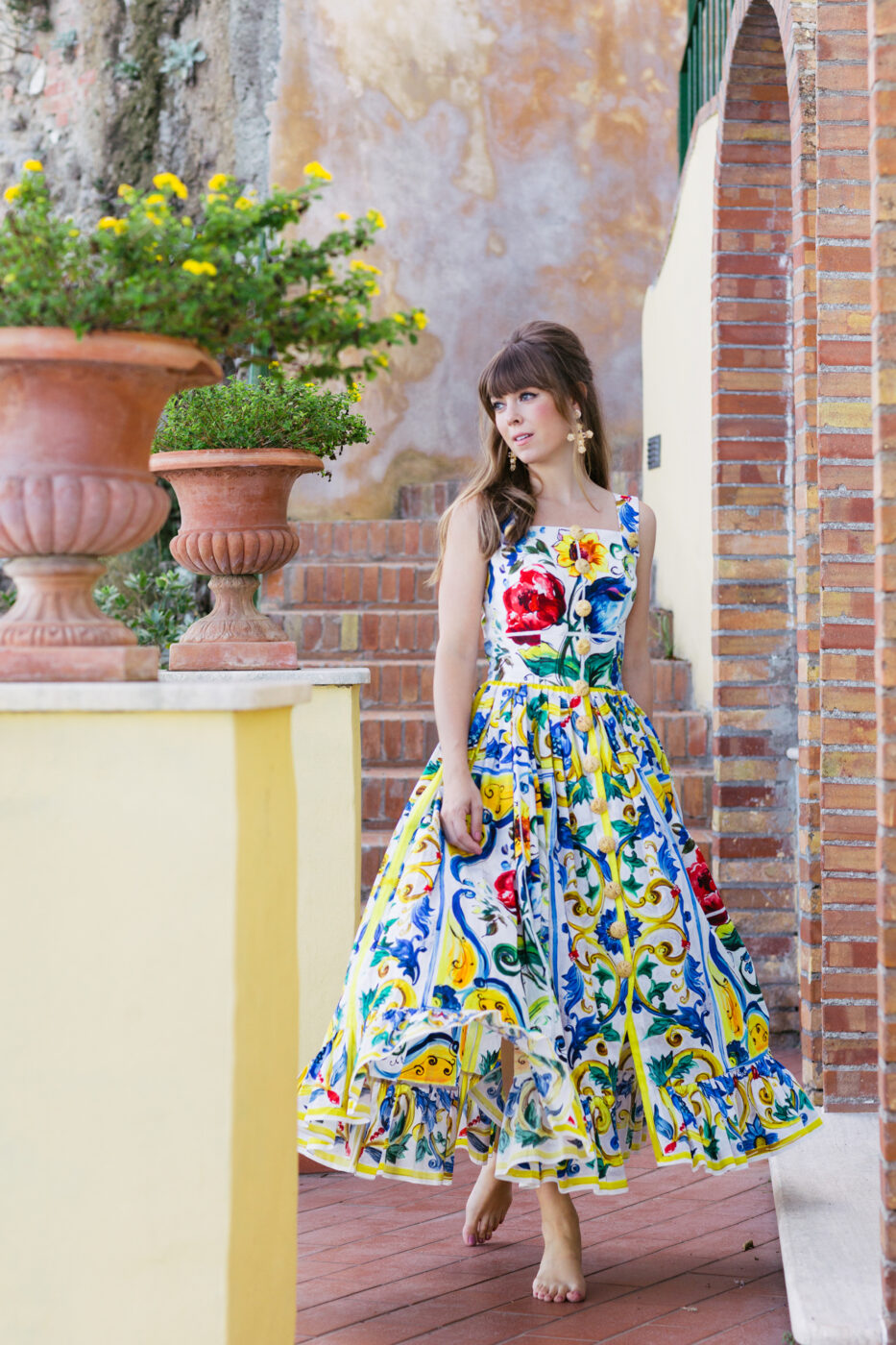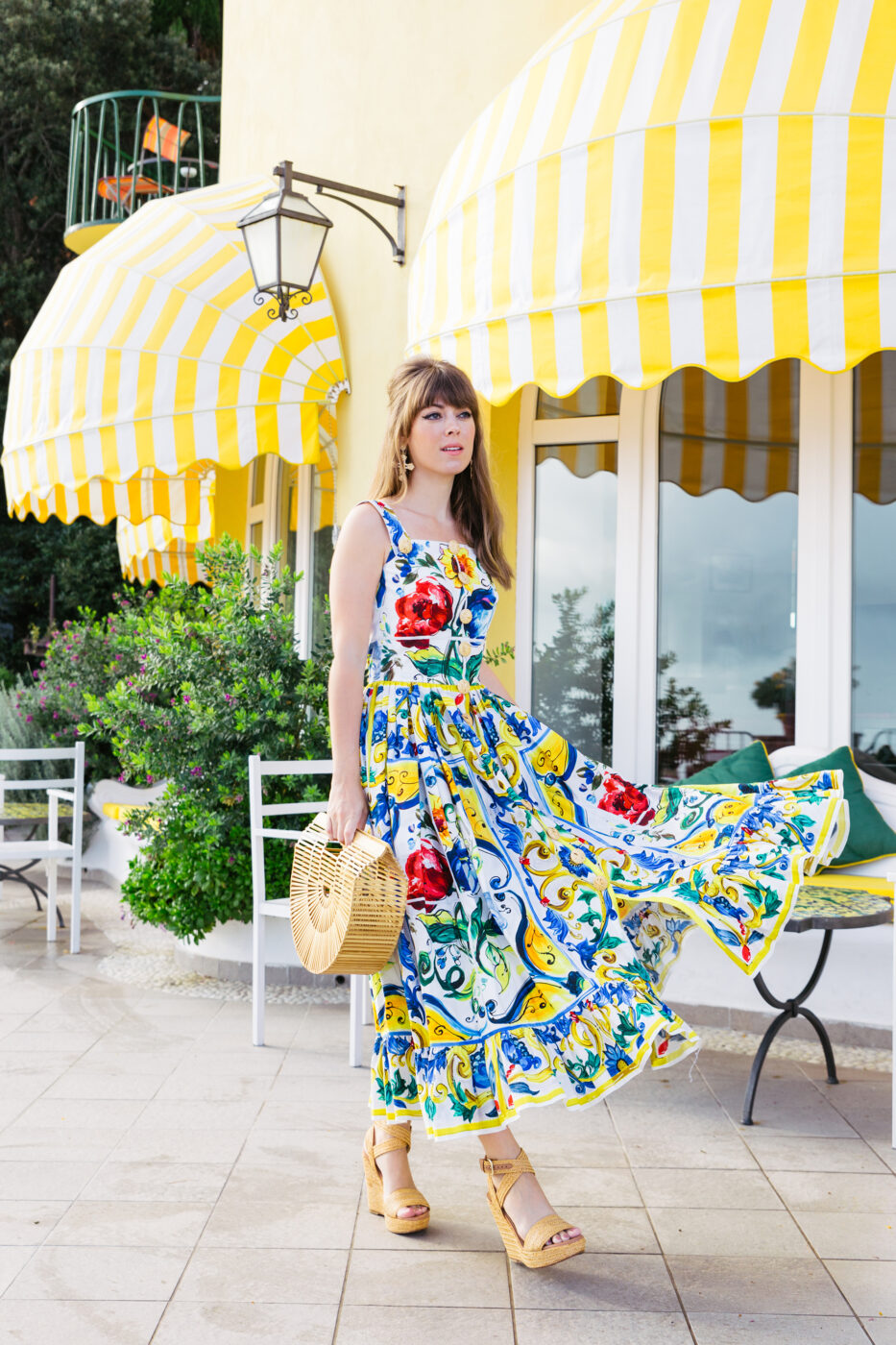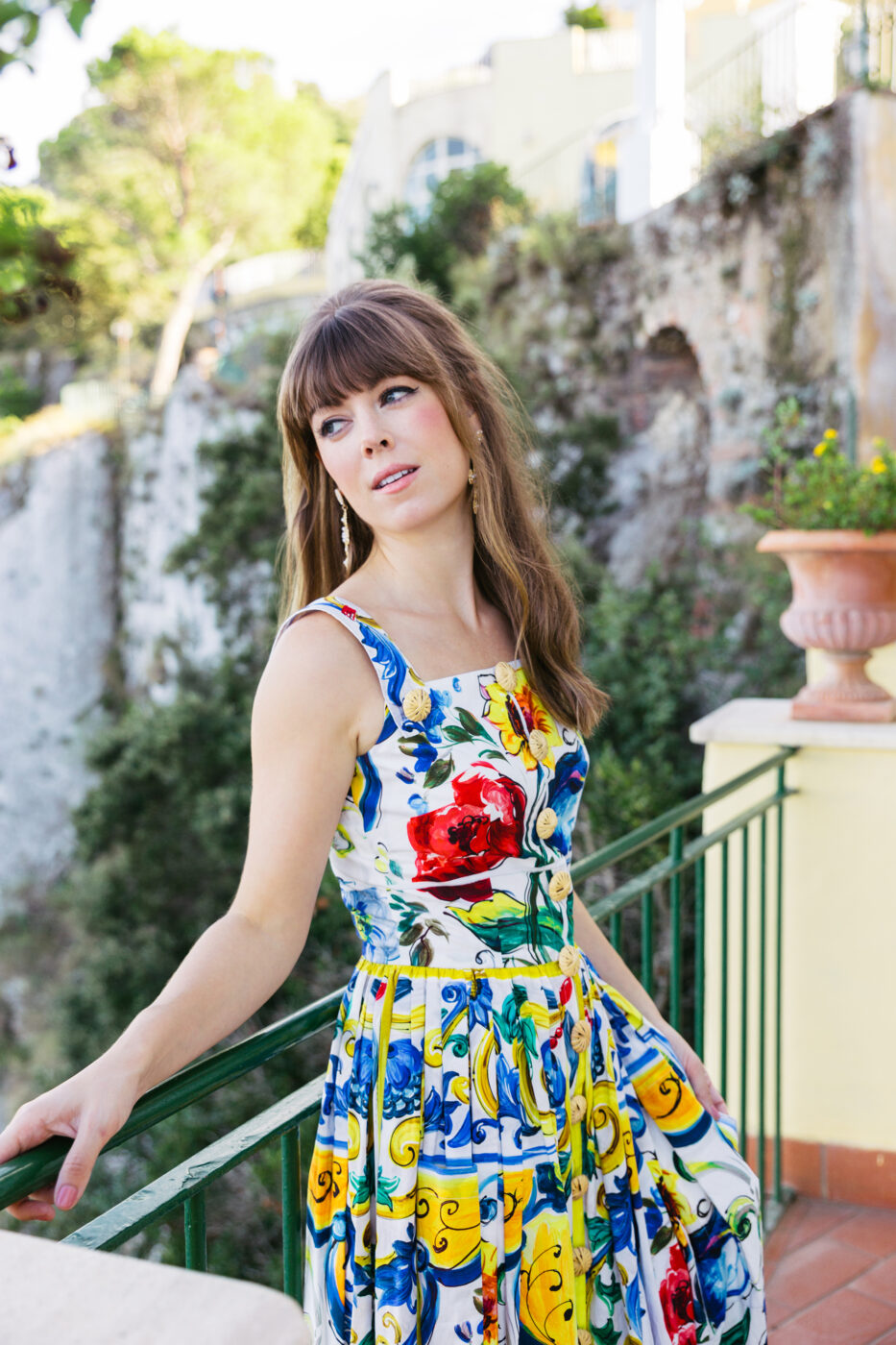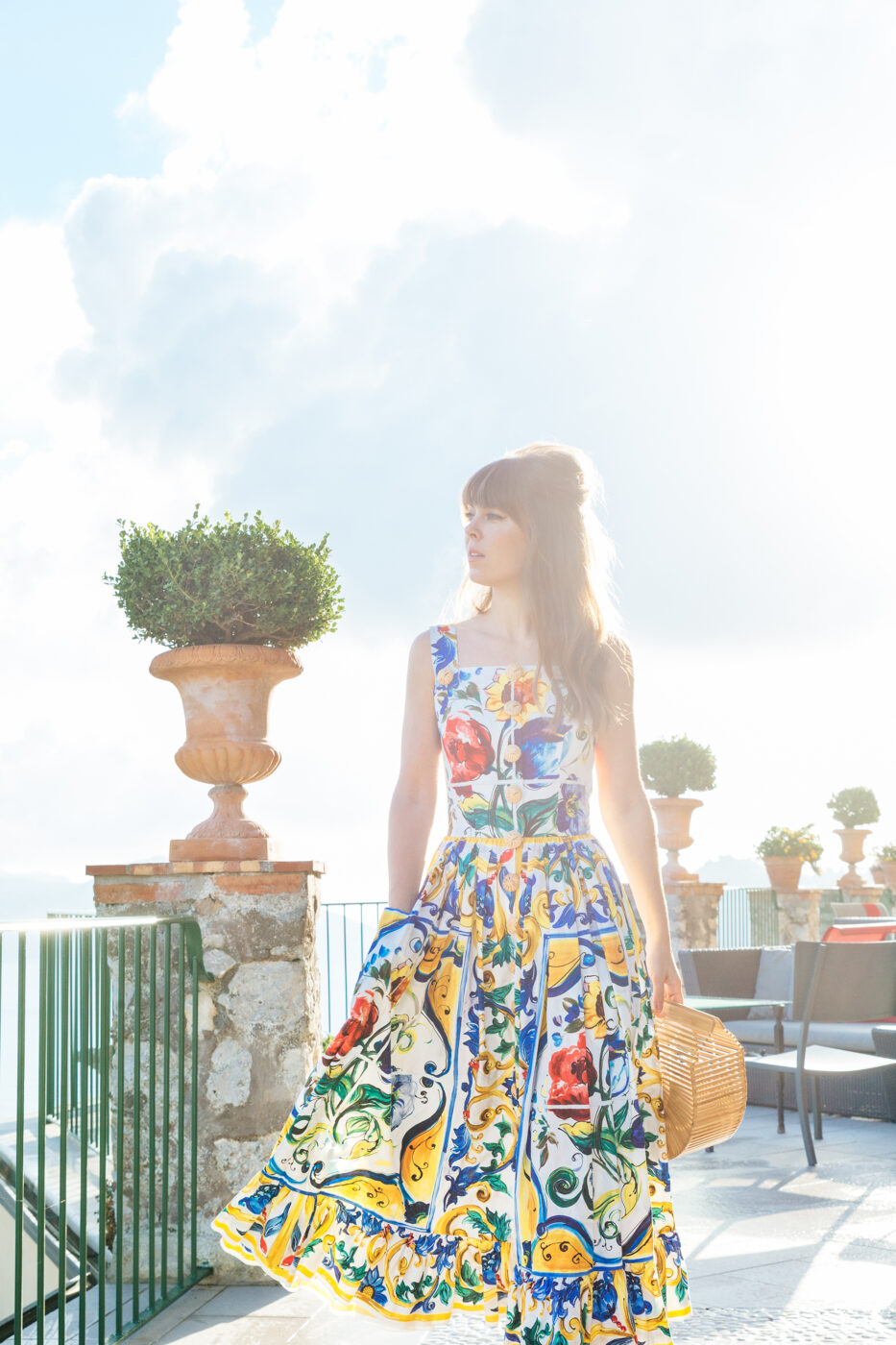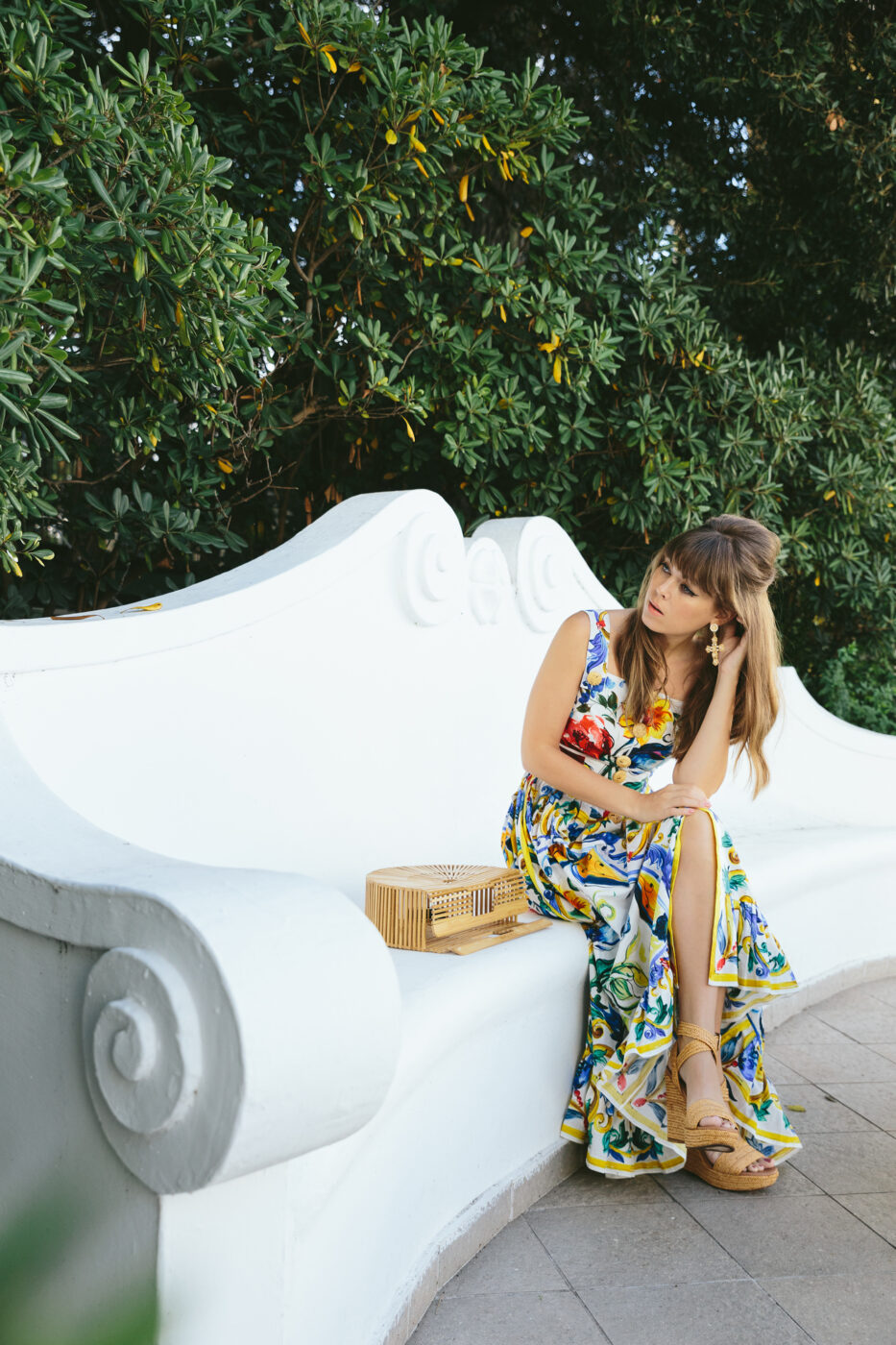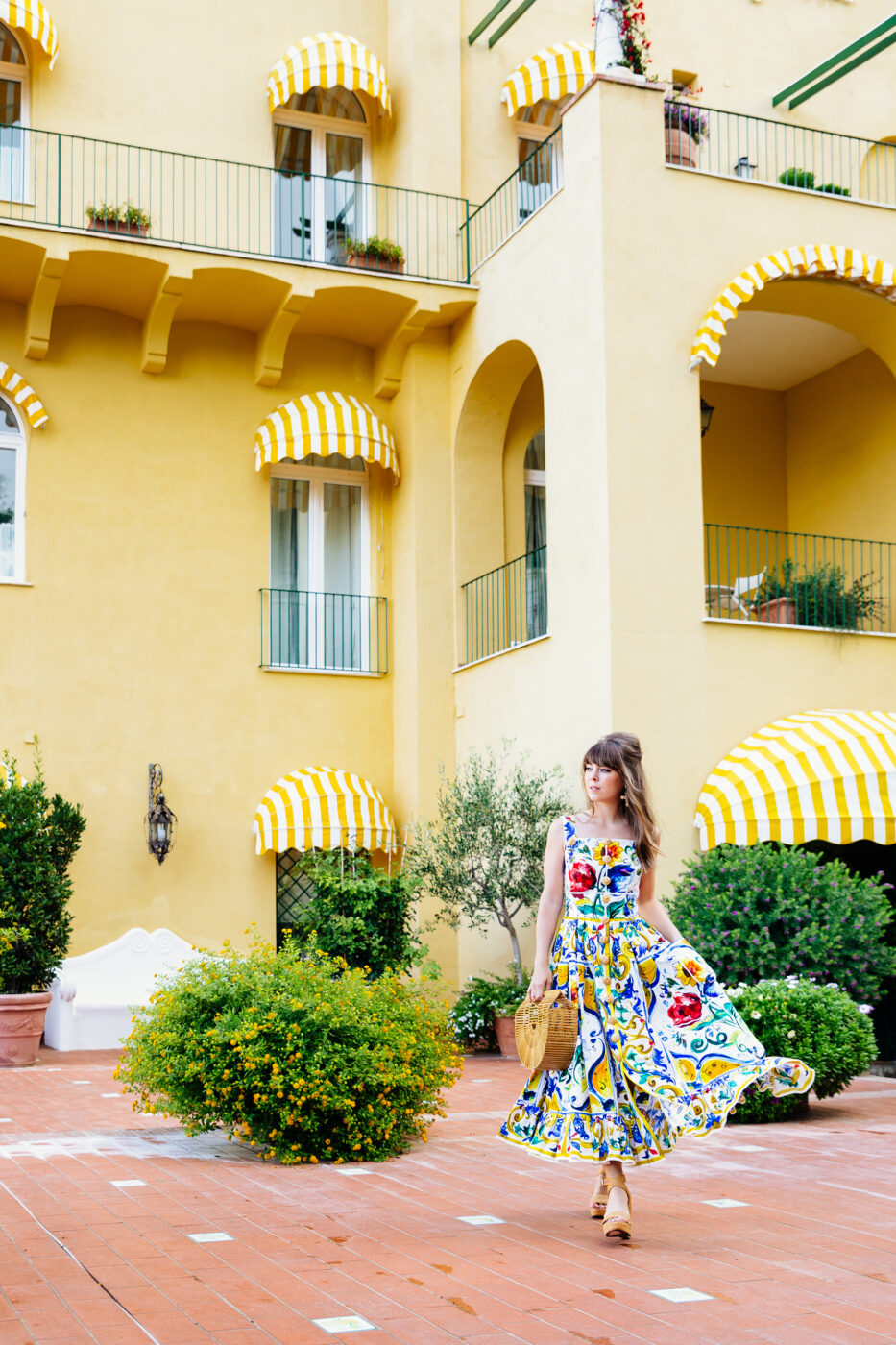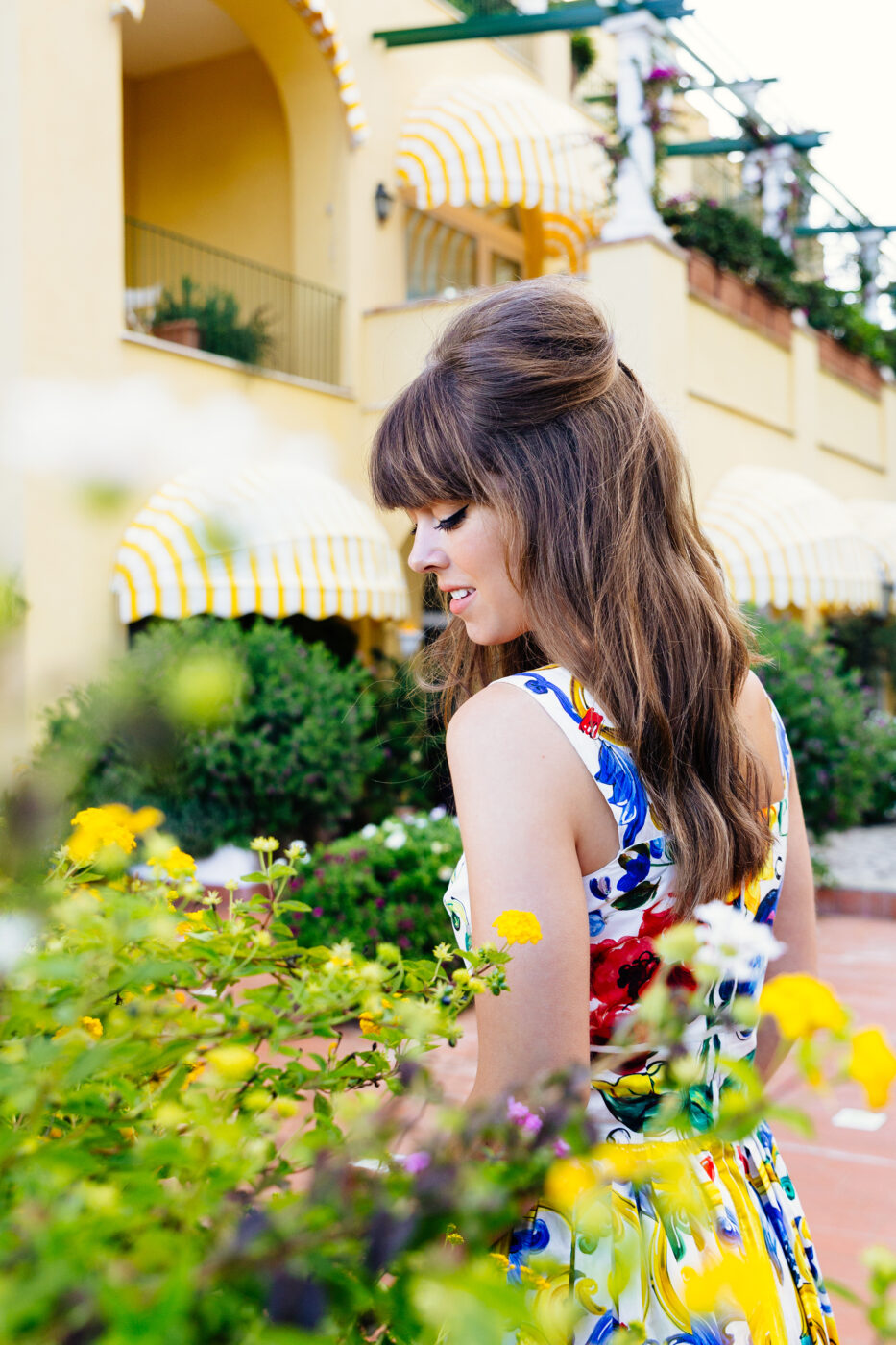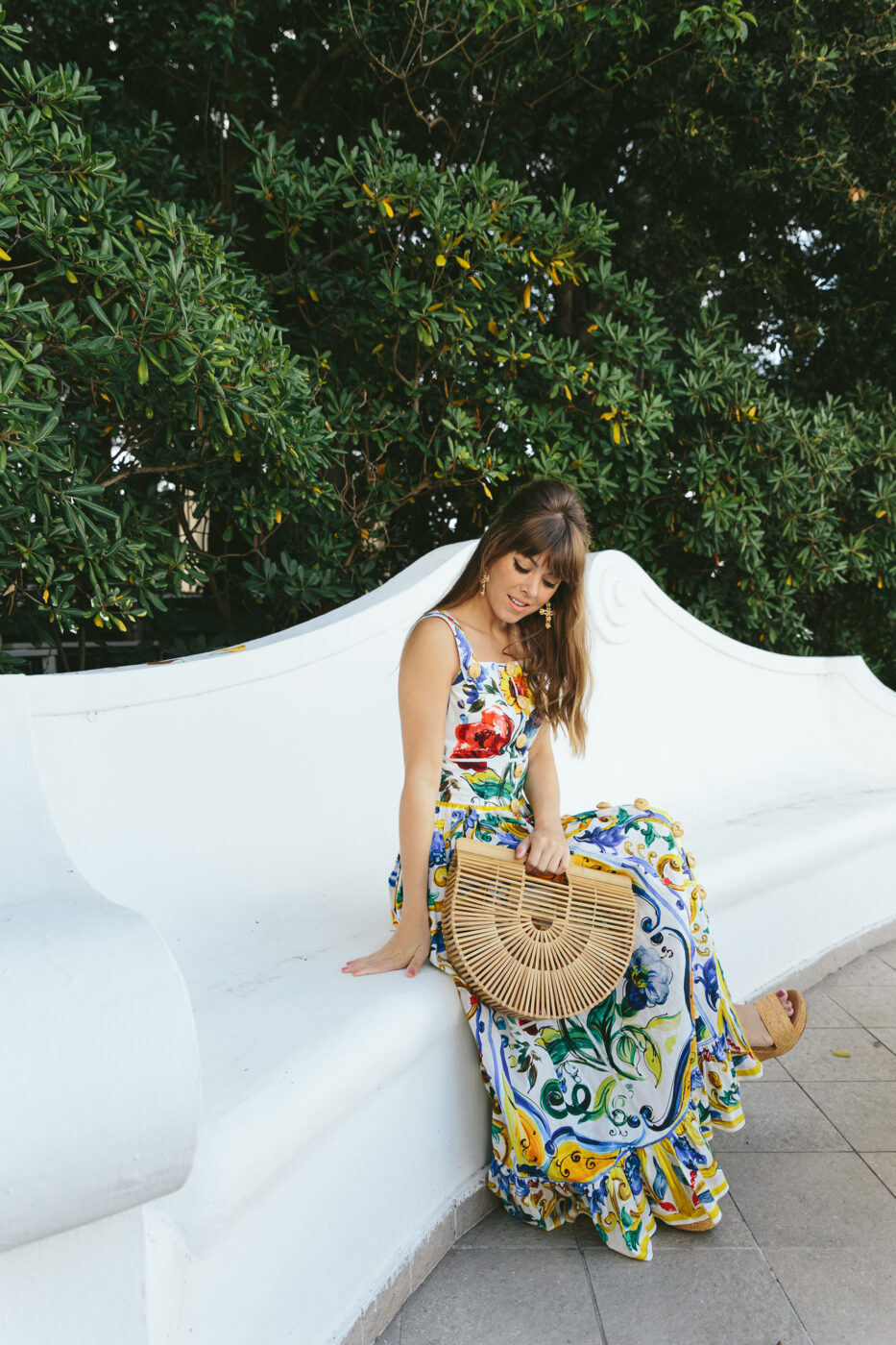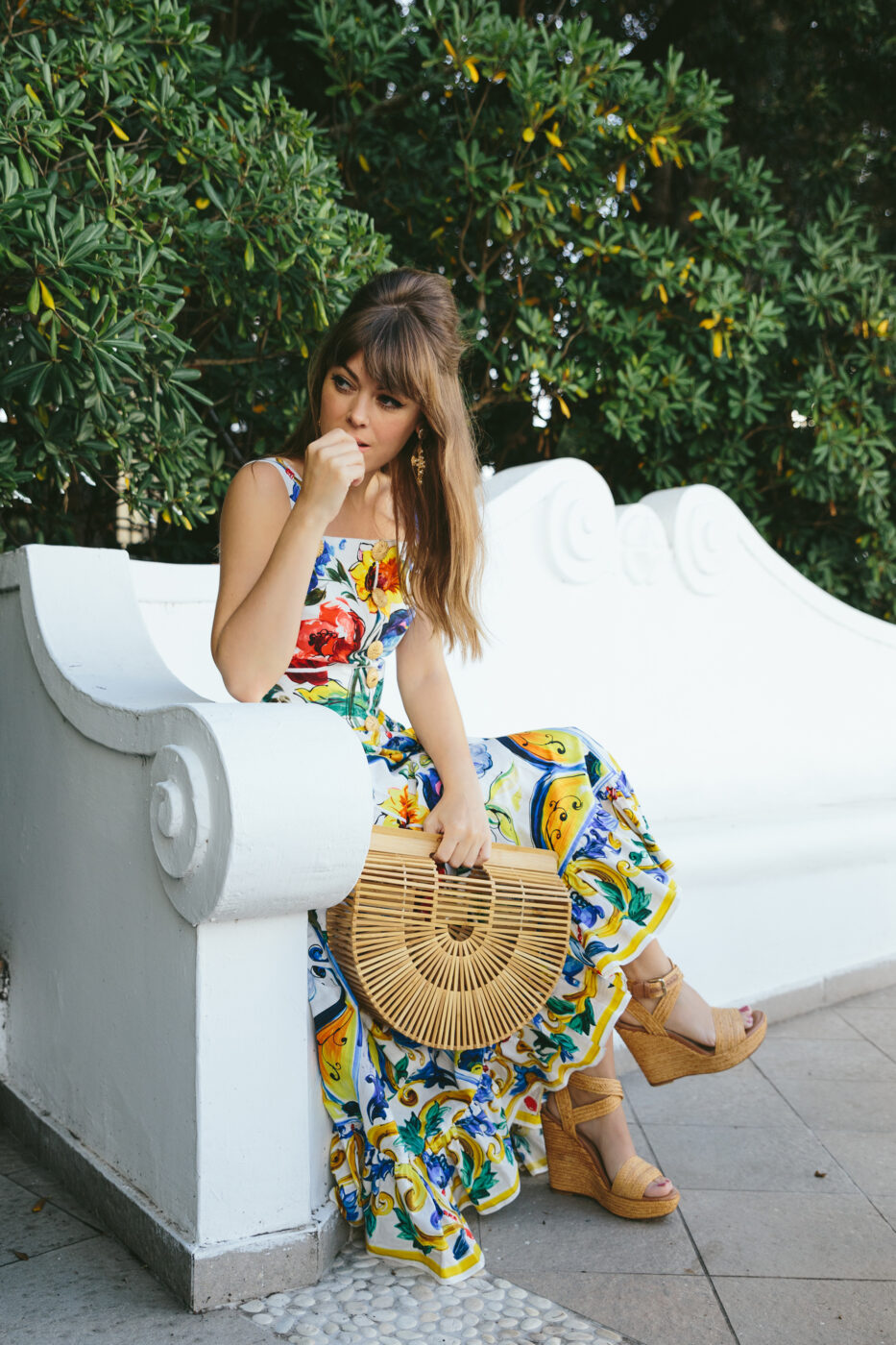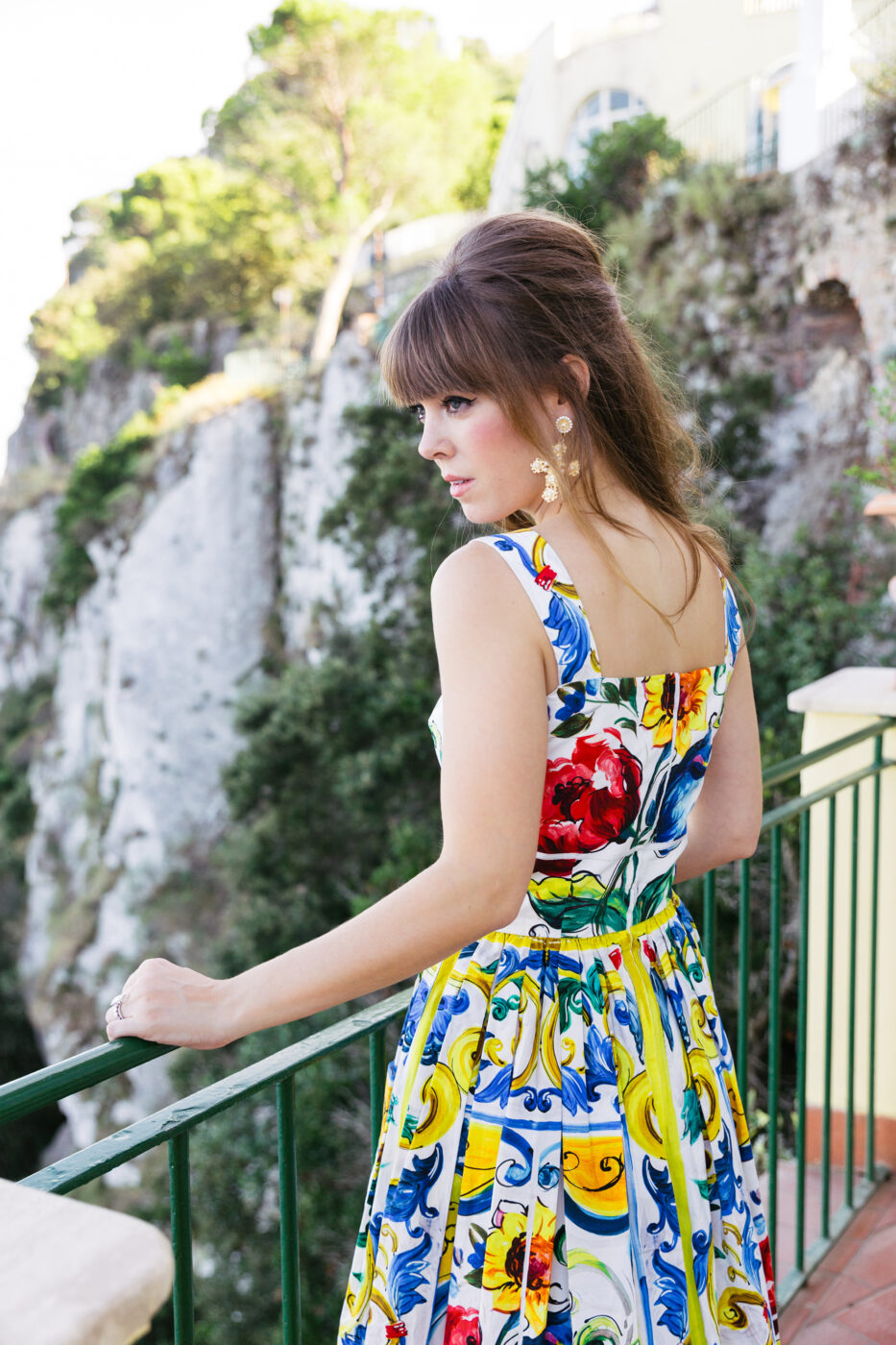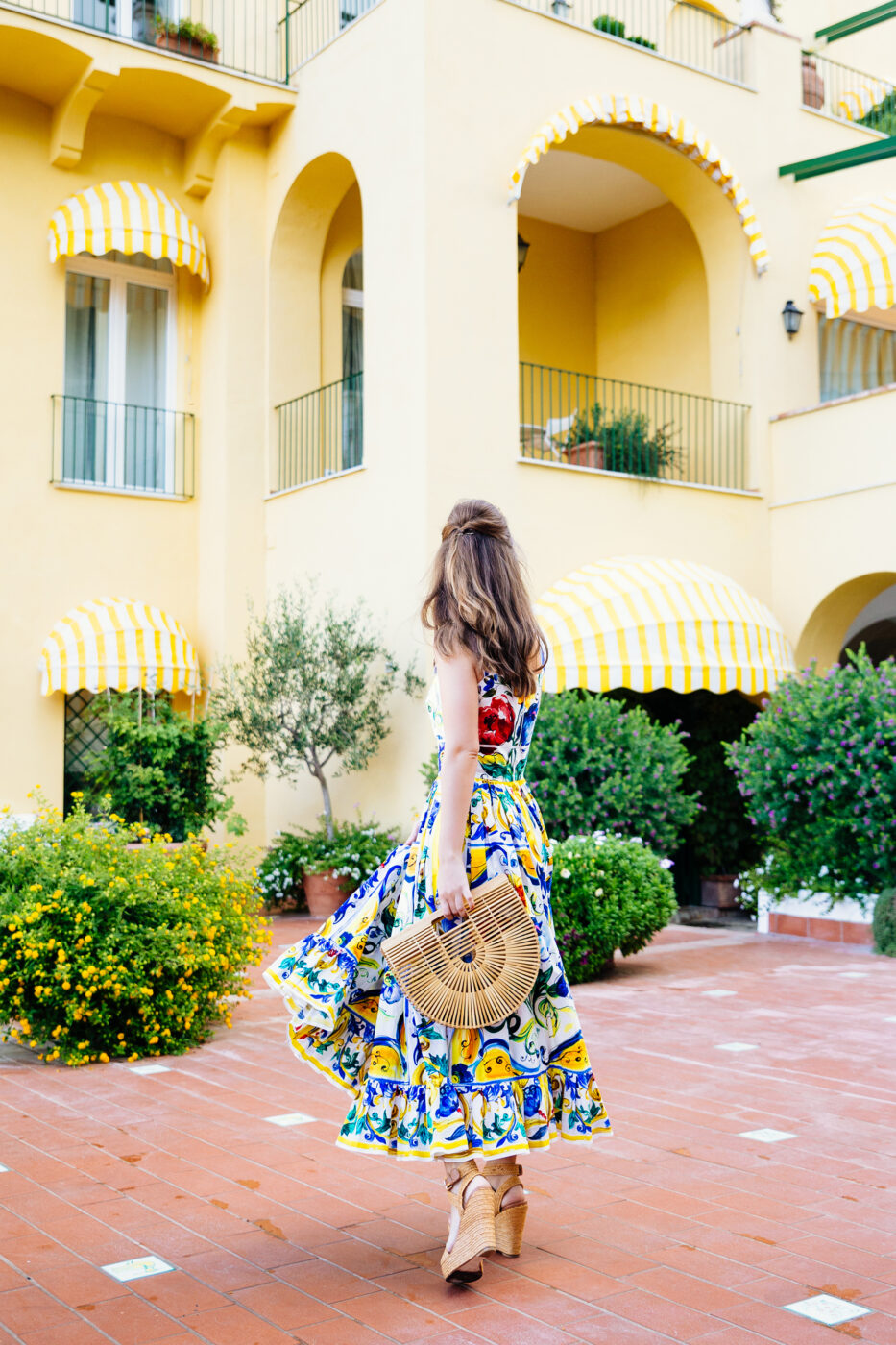 Five cities in 49 days and I'm only on day 30. I don't know about you but the thought of planning a five leg trip terrifies the shit out of me. So many things to coordinate, transportation, hotel, reservations – where does one even begin to start when you've never been to a city before? Italian Riviera Travel Guide
As Freddie and I were gearing up for Fashion Month this season back in May, we had a really honest discussion about it. While we've been doing the "circuit" for three seasons consecutively, we'd gotten to the point where we were ready for some honest R&R. While we count down the days for NYFW and Paris, we thought we'd interrupt the fashion show feed with a little love from the Italian rivera before heading to Paris. And oh what a dream this trip has been!
I write this on our last day here in Positano and I have to say I can hear the sound of my heart breaking a little knowing our car is picking us up tomorrow at 9AM. The only thing mending the pain is knowing I will be in Paris for the next two weeks (meeeep). After that, a deep depression will set in – I'm certain of it. The post-adventure blues as I like to call them.
Each day, I've been carefully documenting each step along the way because I know some of you are planning a trip or dream of one day planning one. I had so many incredible resources that pointed me in the right direction. Friends, who'd visited early this summer or last season so that really made this trip so much easier to envision. But there's only so much recommending one can do – it's all about the experiences you build along the way.
So without further adieu, here you will find my expert travel tips, our extensive itinerary, what you should see and where you should be eating and drinking along the way. Wishing you each the very best of memories because I know mine are some of the greatest Freddie and I have built yet! No go eat your way through Italy!
EXPERT TIPS
#1 // You don't need to splurge on a private boat or take a tour boat – you can still see the city by sea if you visit one of the Bangis (Beach Clubs). All of the beach clubs, send boats to the docks every 30 minutes from 10AM to 1PM – and then returning starting at three. Each of the classic Italian rivera wooden boats are very clearly marked with the name of the beach club like this one here that I posted a picture of on my Instagram. Make sure to make lunch reservations at the beach clubs in addition to reserving chairs – formal seating time at all of the ones we visited is at 1PM. The lunch rush is real and they book quick, make reservations at least a month in advance! Favorite clubs; La Fontelina, Arienzo, Da Adolfo (for lunch here, but grab beach chairs at the club next door for much better service – we didn't need to reserve these, just walked up). Also, when the captain picks you up at the dock, he will ask if you have a reservation at the beach club. We sadly saw a few couples get turned away because they said they didn't have reservations. The captain doesn't check your name against a list or anything but just say you have one and figure it out when you get there 😉
#2 // Get your hotel to make reservations for you. While more of the well known places like La Sponda will accommodate a reservation, the mom and pop authentic places won't pick up an international number. When you book your trip, take advantage of the hotel concierge and after doing research on where you want to eat and beach club, ask them to confirm the reservations – I find Italians to be very kind and accommodating so don't be afraid to ask! It's the only way we were able to secure everything we did.
#3 // You will truly feel as if you are living in another era here if you can avoid the tourists. September is a beautiful time to visit. Like 60% less than June, July and August. Also the temperature is mid 70's and low 80's instead of humid and in the 100's! This is our second trip to Italy in late September (17th – 27th) and I don't think I'd visit any other month.
#4 // If you have a good amount of time to visit, split your stay between AirBnB and hotels. We stayed at the Caesar Augustus in Ana Capri – it's the highest point in the italian riviera and your room basically is in the sky, the most surreal experience you will ever imagine. We opted for a AirBnB in Positano because frankly, we were there for five days and $1500 a night just wasn't an option so this is the amazing place we stayed here! Tell Domenico I recommended you!
#5 // I didn't know this but Positano is FILLED with stairs. Literally, you can't get around if you don't have legs that weren't made for hiking. We had 304 steps to our apartment alone, one day, we got super aggressive and hiked to the top of Positano, 4,500 steps. to get to one of the most amazing restaurants (which we later found out had a shuttle service, whoops!). But it's all good because I literally lost weight and toned my bootie because of all of the walking and stairs we climbed!
OUR ROUTE
I couldn't recommend the route that we did more highly – essentially, it's a big circle, no back and forth. Arrive at Rome airport, take a private car service to the port of Naples, 2.5 hours ($400 – $600), public "folio" (ferry) boat to Capri, 45 minutes ($30), Private boat to Positano, we did a 6 hour tour ($800 – $2,000 depending on the boat) and then private car from Positano to Naples Airport, hour and a half ($150 – $300). Our hotel booked all car services so unfortunately I don't have the name of the company but if you ask your hotel to arrange, they will!
1St STOP, ROME! TO EAT!
Sette Ocho // in a cute little neighborhood called Trastevere, the older part of town where ivy grows off the buildings.
Flávio al velavevodetto // We got ourselves into trouble here by ordering too much because the portions were HUGE however it was the best pasta I have ever eaten, get the cacio de pepe and the carbonara. Homemade latent noodle perfection!
Forno la renella // Also located in Trastevere, we stumbled upon this place for focaccia pizza. It's so delish and true Roman pizza!
La Carbonara // Make a reservation! This place is historic! The women who greets you at the door is the owner and her mom is the one that founded this gem in the early 1900's. It's truly one of the best meals I've eaten in my whole life. And if you like beer, they brew and bottle their own, a must try!
Giolitti // Some people say this is where Gelato originated! Not to be missed! Just steps from the Pantheon.
2ND STOP, CAPRI: TO EAT + TO DO!
Il Riccio Beach Club // Again, make a reservation before going. Go for a late lunch, order for one, the servings are HUGE! The spot is just right ton the water, feels like your in the movie Contempt with Bridget Bardot.
La Fontelina Beach Club // Those iconic Slim Aarons' Photos of the blue and white umbrellas? They were taken here! Order a bottle of wine or champagne at your chairs and dine at 1PM for lunch while enjoying the most breathtaking views of the famous, Capri Rock. The walk down there is near impossible. They don't have signs so I had to ask like every other person I passed (Thank for I speak a little italian). It's also like 500 stairs once you walk 15 minutes through Capri. We later learned there is a boat you can take from "Piccolo Beach" that's just 10 minutes so you can avoid the hike completely. Need I remind you, make a reservation!
3RD STOP, PRIVATE BOAT: TO SEE!
A friend of mine recommend the friendliest captain, Alessandro with Sea Living Positano! He is young, speaks english and is so overly accommodating with absolutely everything! The best host we've ever encountered! He not only took us on a six hour tour of capri, but he also greeted us with delicious treats, a bottle of champagne, took our photos, was a tour guide of the magical spots along the coast line, made us reservations in Positano (ones that I thought were impossible to get) AND introduced us to one of the most remote and best restaurant that you can only get to by boat in Positano, La Conca Del Sogno. I couldn't recommend him more highly. And to boot, his boat is just beautiful! You can find him on Instagram here.
4TH STOP, POSITANO! TO EAT + TO DO!
La Zagara // A locals only spot for pastries and coffee. True Italian pastries shop that we literally ate at every morning. There isn't a better spot in Positano.
Da Adolfo Beach Club // For lunch, not for laying out. Freddie still can't stop talking about their muscles in red sauce. He says he day dreams about them all day long. For laying out, try beach club next to it for chairs and better beach club service.
Franco's Bar // This is the bar at the must visit hotel, Le Sirenuse (I say visit because unless you book a year in advance and want to drop 10K for three nights then it's more of a spot to visit). Franco's will give you a great taste of the scene there, super chic and swanky, great music and even better service and people watching. It's first come first serve so go for sunset and drinks then have dinner at La Sponda, it's a Michelin star restaurant and they treat you like royalty. The best part was the live Italian music, the two men come over to the table and serenade you underneath white arched ceilings with ivy dripping from the ceiling, and all wile overlooking the water.
Arienzo Beach Club // This is the Fontelina of Positano, instead of blue and white umbrellas, here is where the white and orange umbrellas are – also where my phone decided to take a dip in the Mediterranean. The food speaks for itself but the one stand out must order item is the white wine with fresh peaches, it's their signature drink – like many of the beach clubs in Italy.
One last thing before you go! Because music transforms every experience, here is my Positano Soundtrack. Thanks to Shazam, I was able to capture the sound of what made me truly feel the experience – whether passing by a random store playing a song or watching the sunset at Francos bar, these tunes will forever remind me of this magical summer in the Italian Rivera with my lover.
SOUNDTRACK
Dua Lipa – Be The One
Jasmine Thompson – Adore
Kygo – Here for You (feat. Ella Henderson)
LP – Lost on You
The Avener & John Lee Hooker – It Serves You Right to Suffer (The Avenger Rework)
TRESOR – Mount Everest (feat. Aka)
Synapson – All In You (feat. Anna Kova)
KYGO – Firestone (Feat. Conrad Sewell)
Hayden James – Something about You
Fabo – Where I stand (feat. Lostcause) [Karmon Remix] The Avener – Fade Out Lines
The Avener – To Let Myself Go (feat. Ane Brun)
Manuel Riva & Eneli – Mhm Mhm (Extended Version)
Janieck – Feel the Love (Sam Feldt Edit)
Photos by Fred Cipoletti.