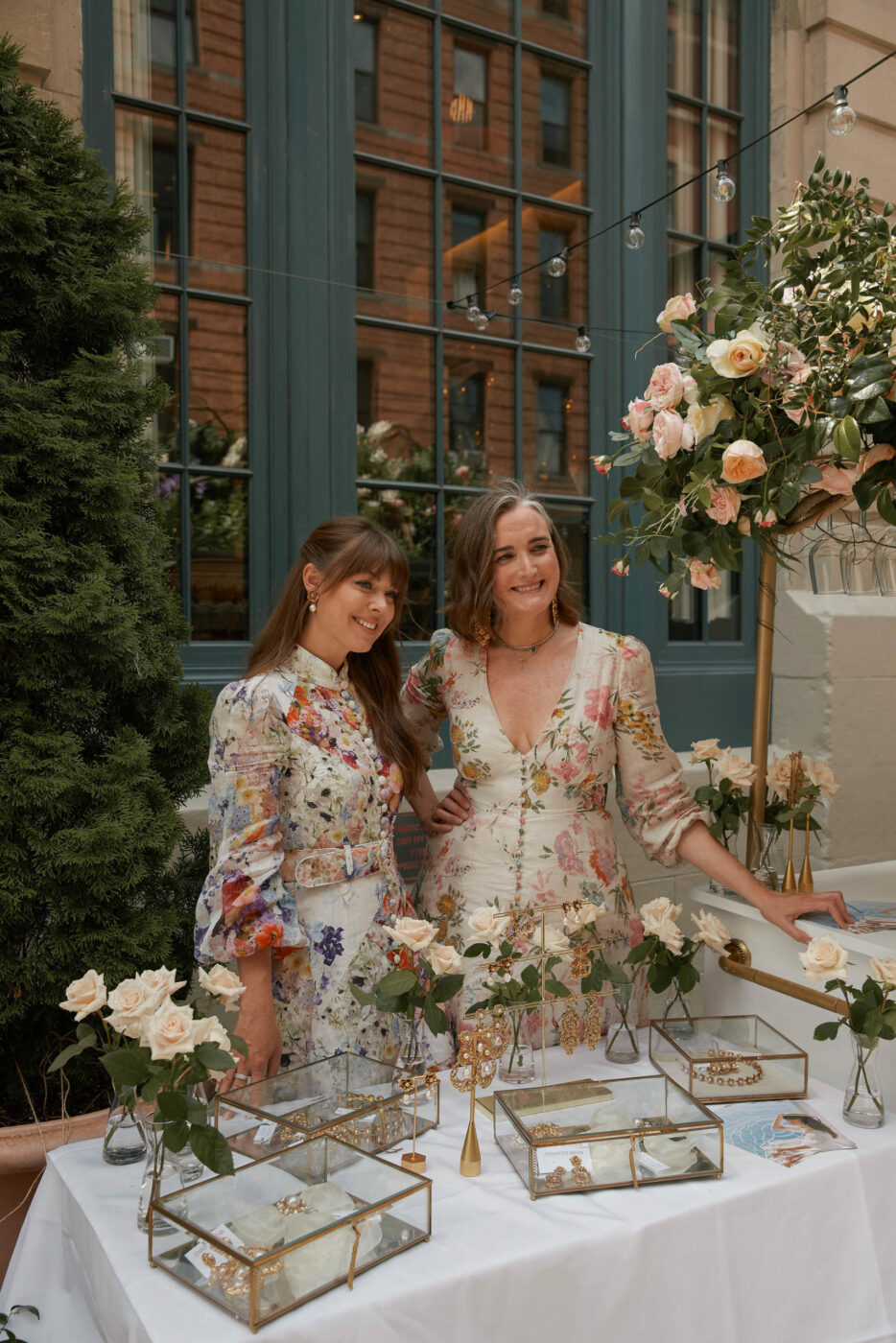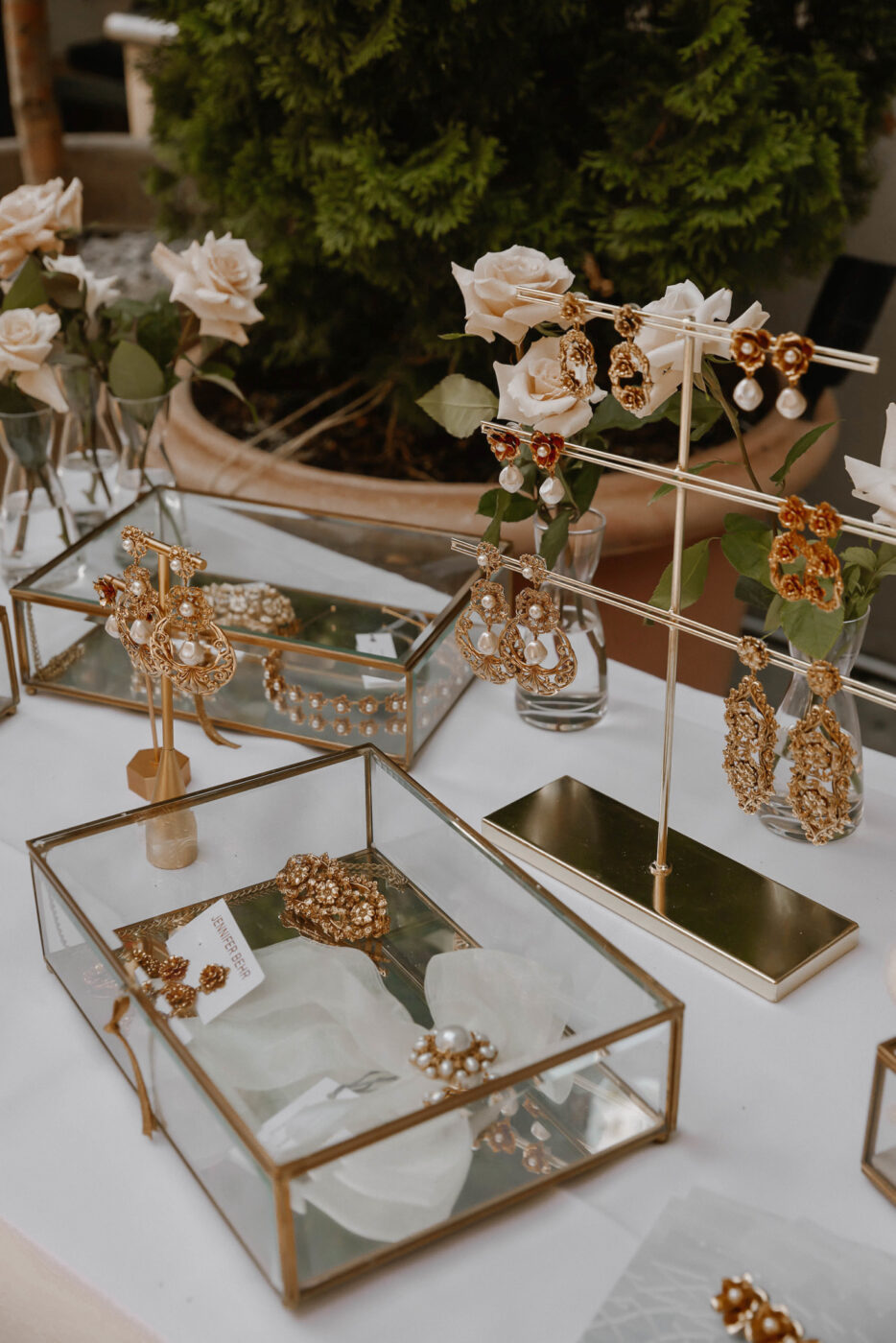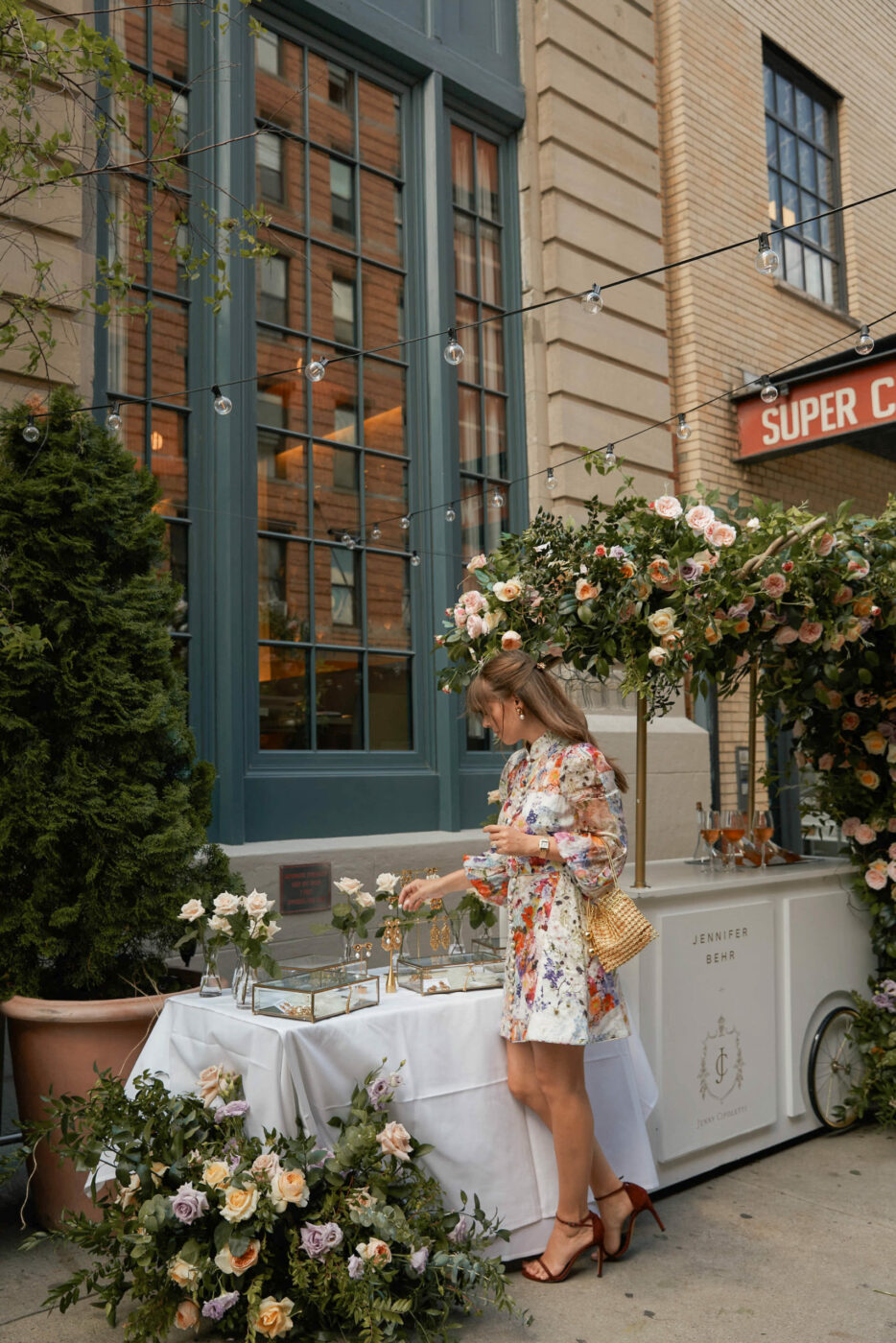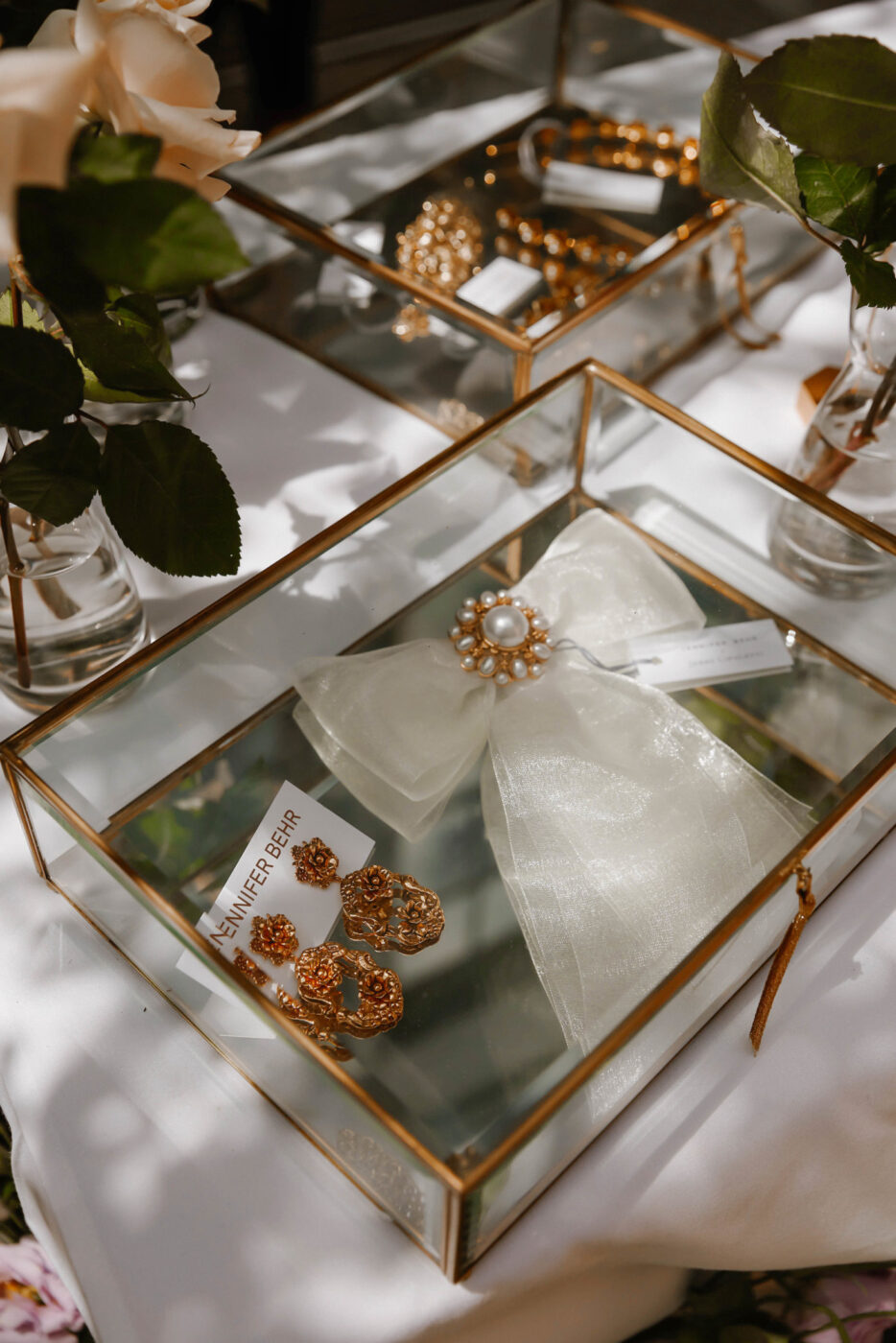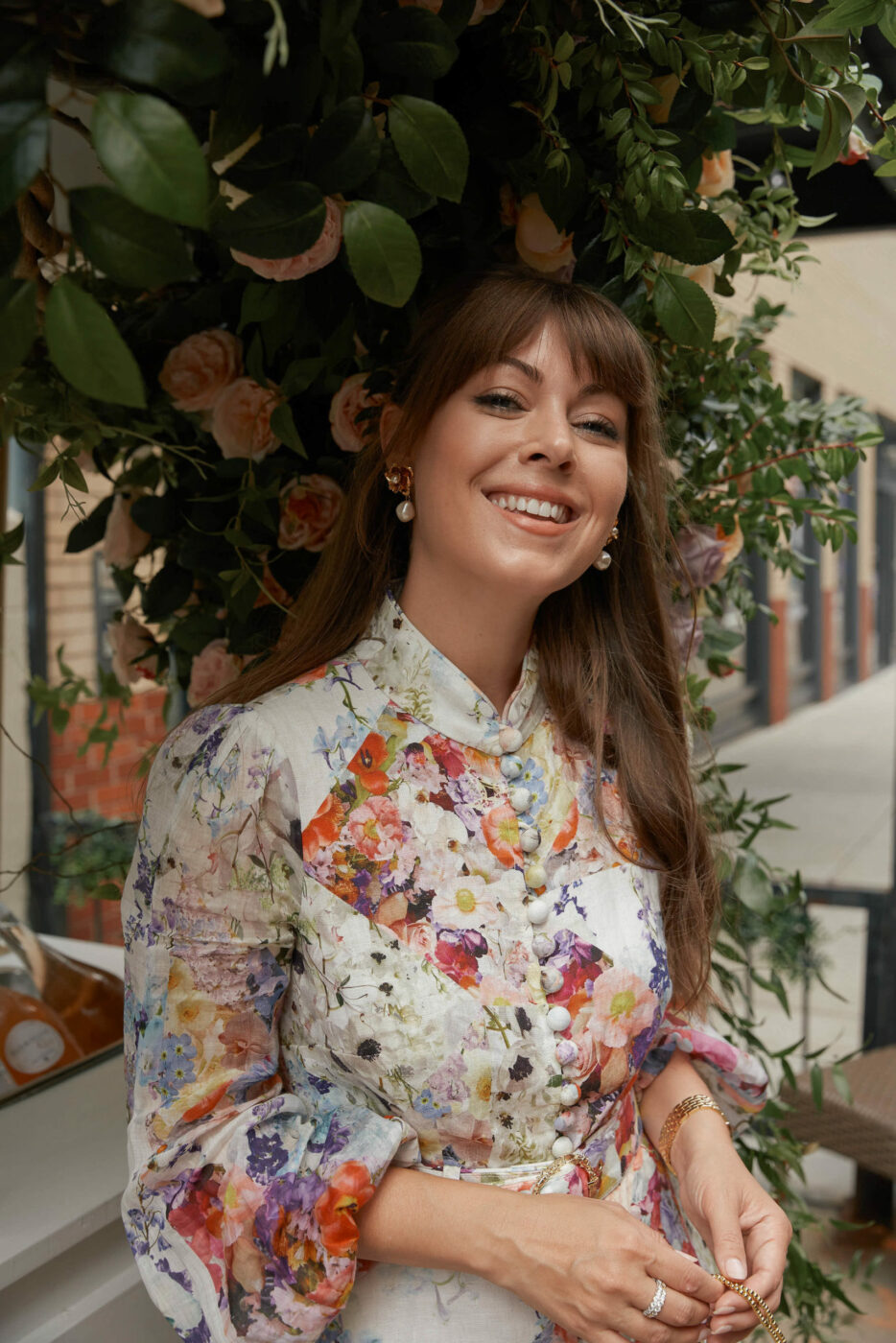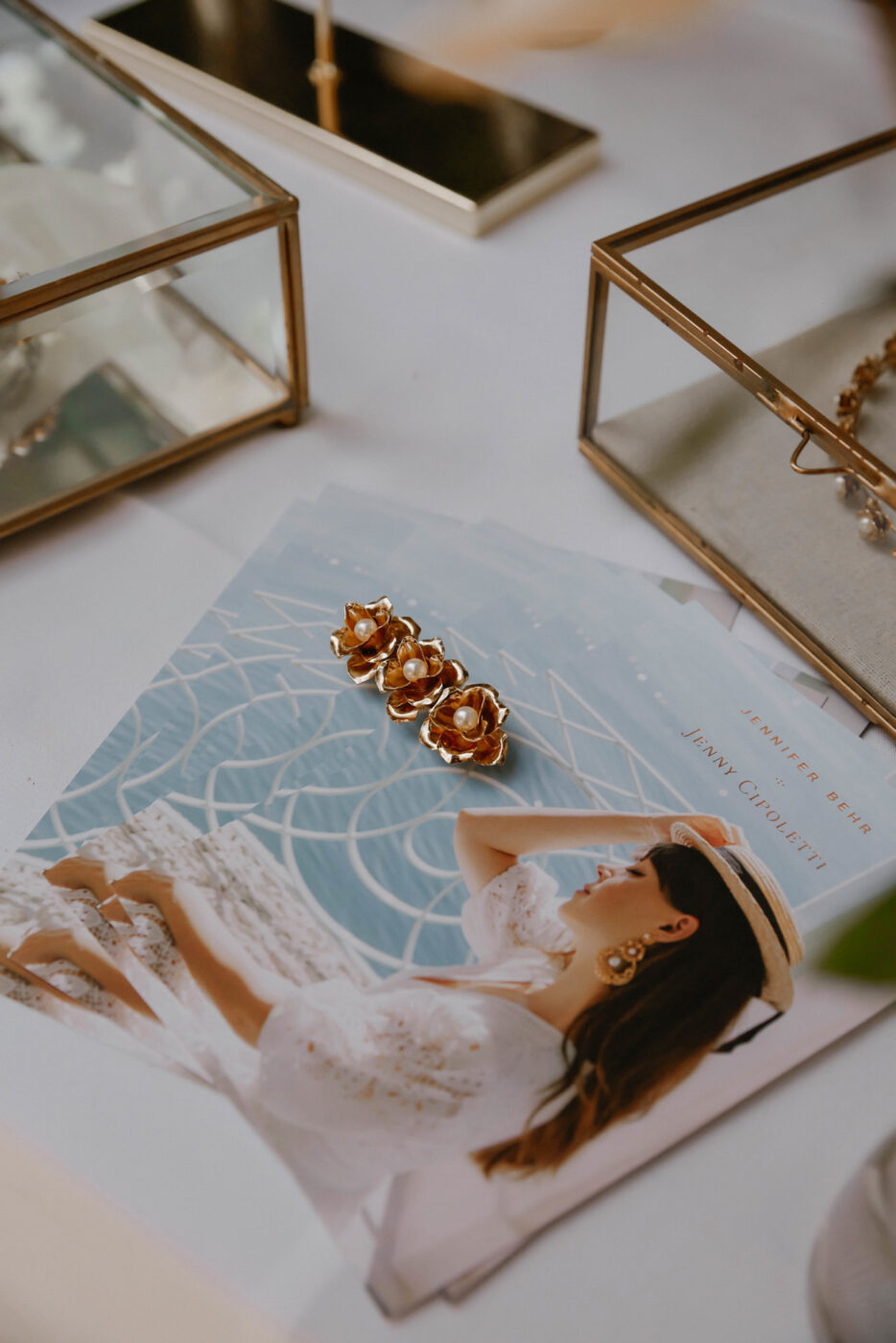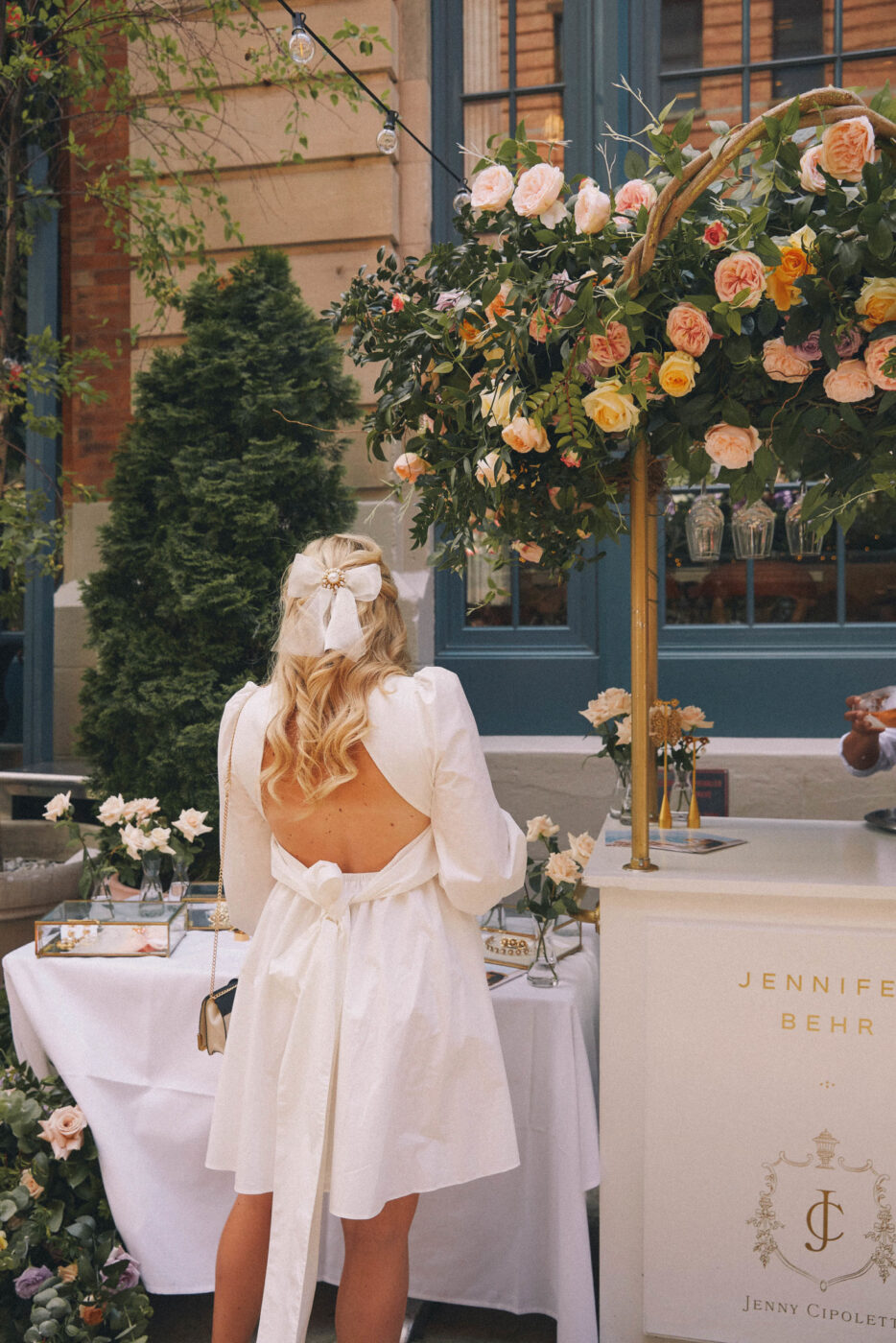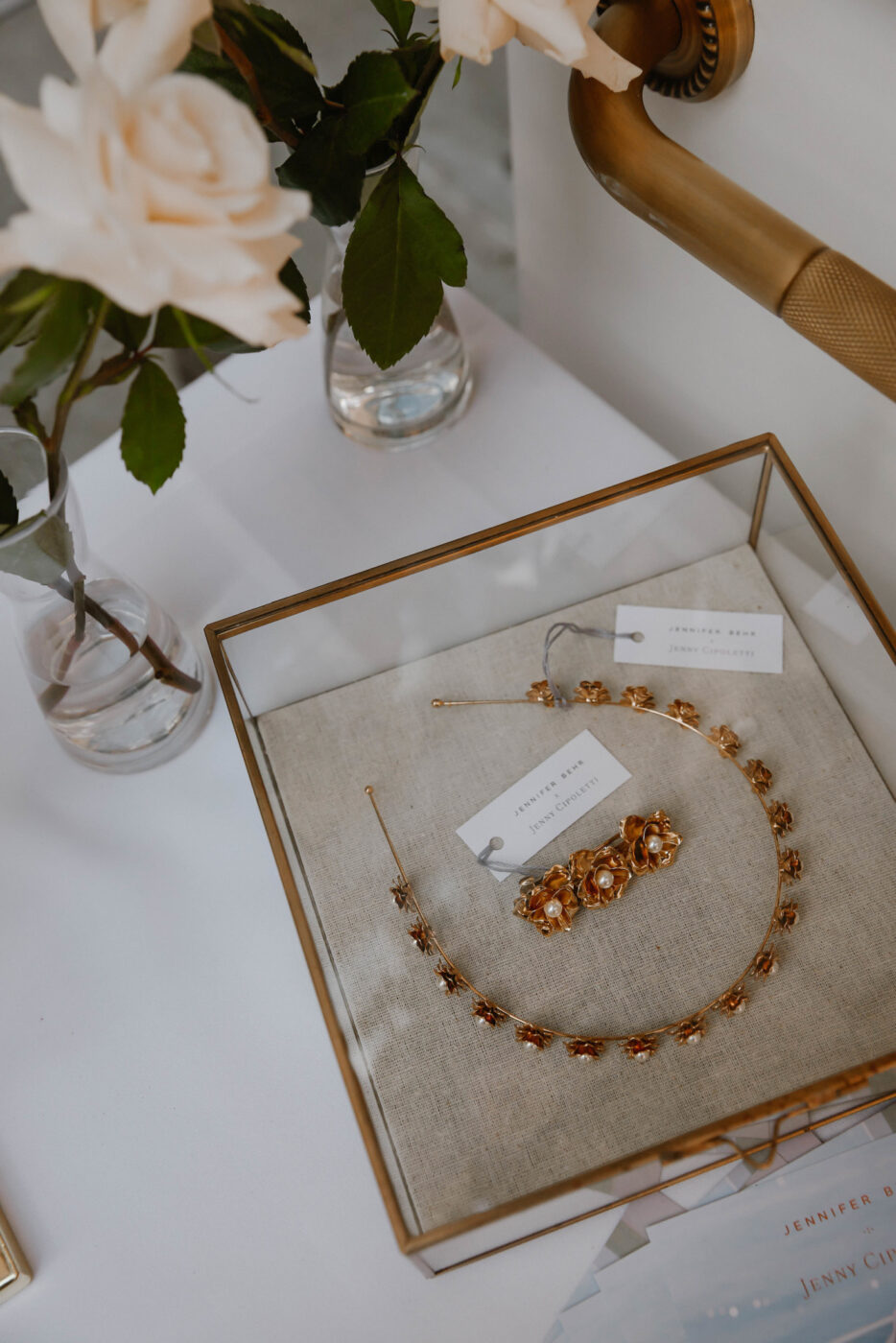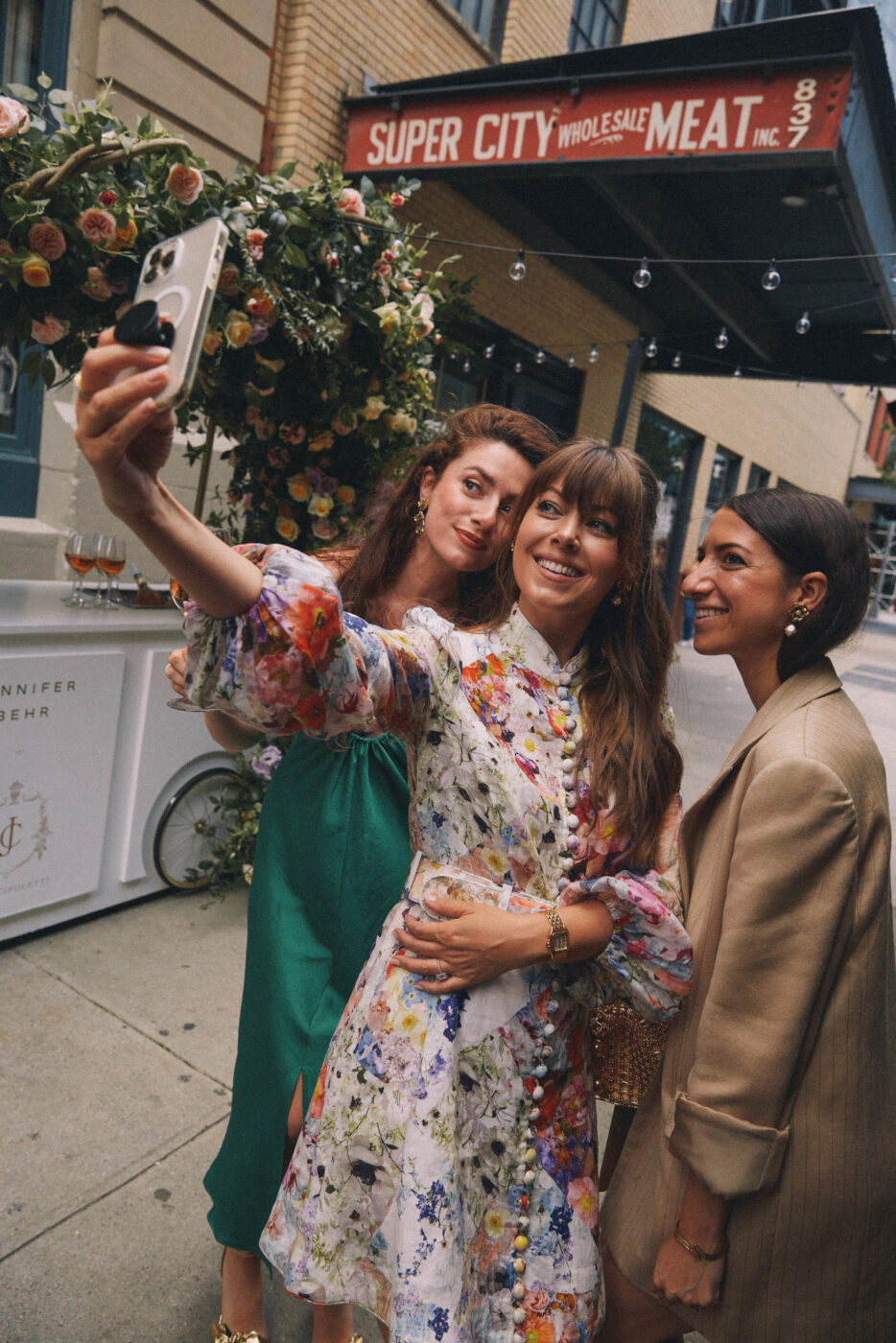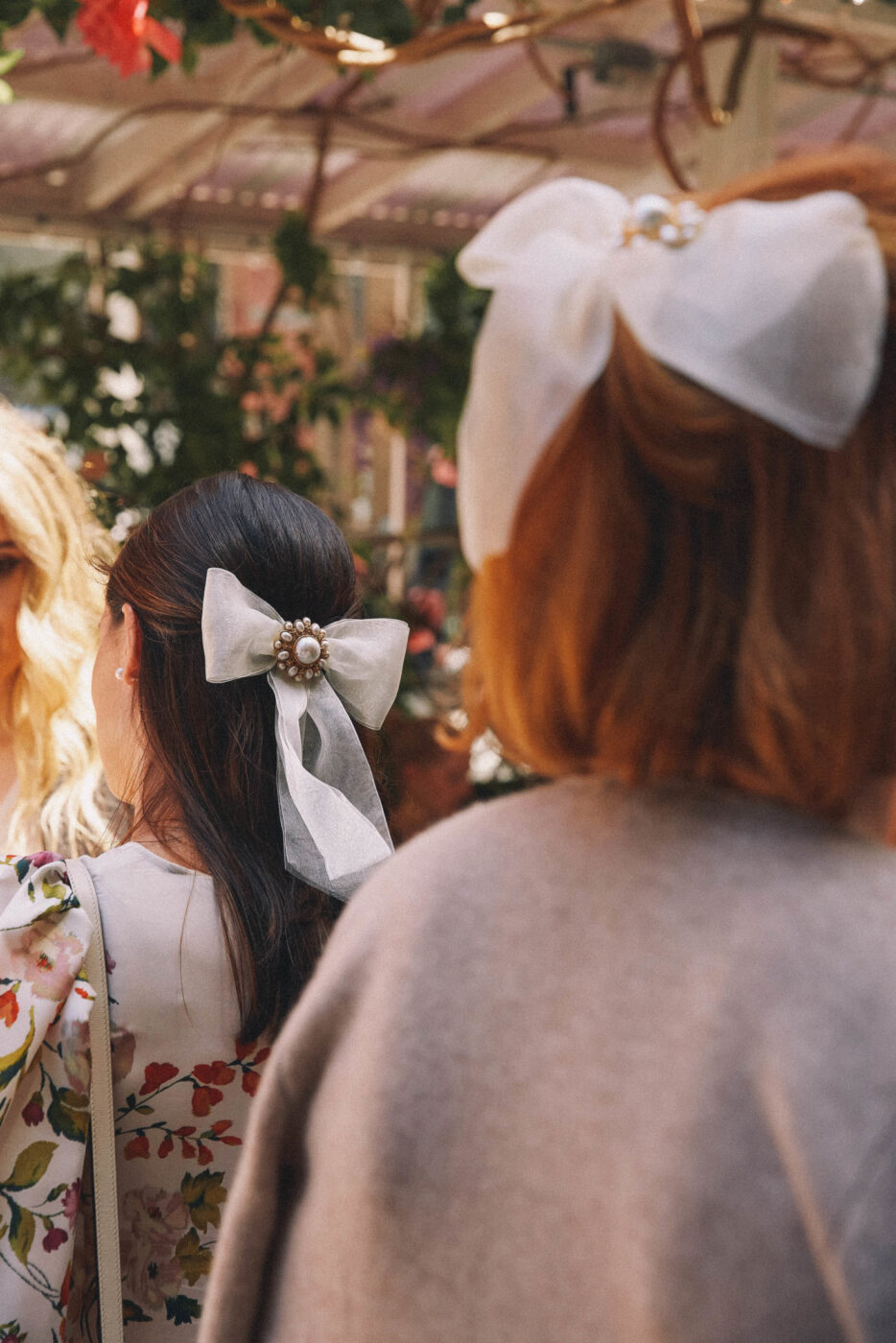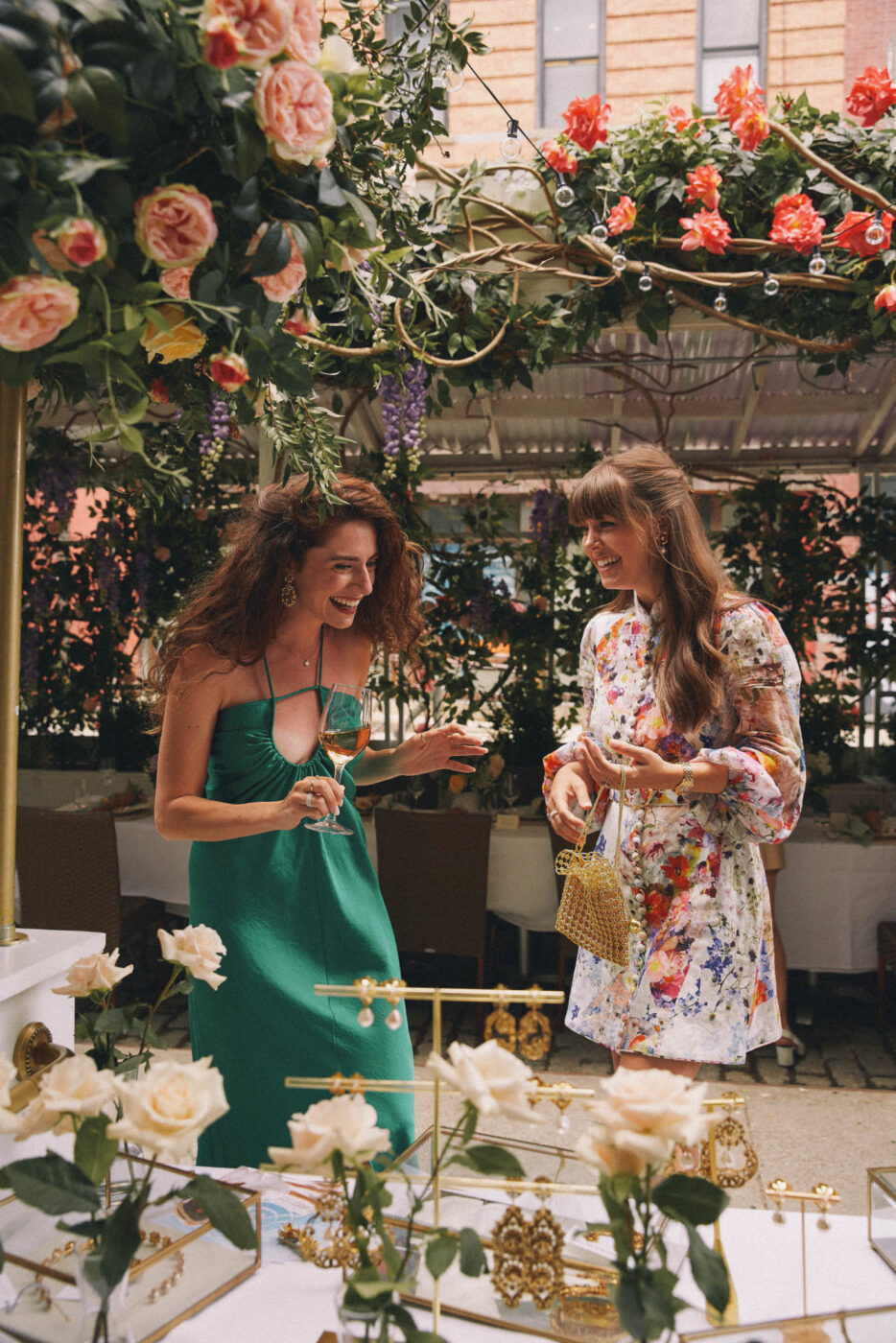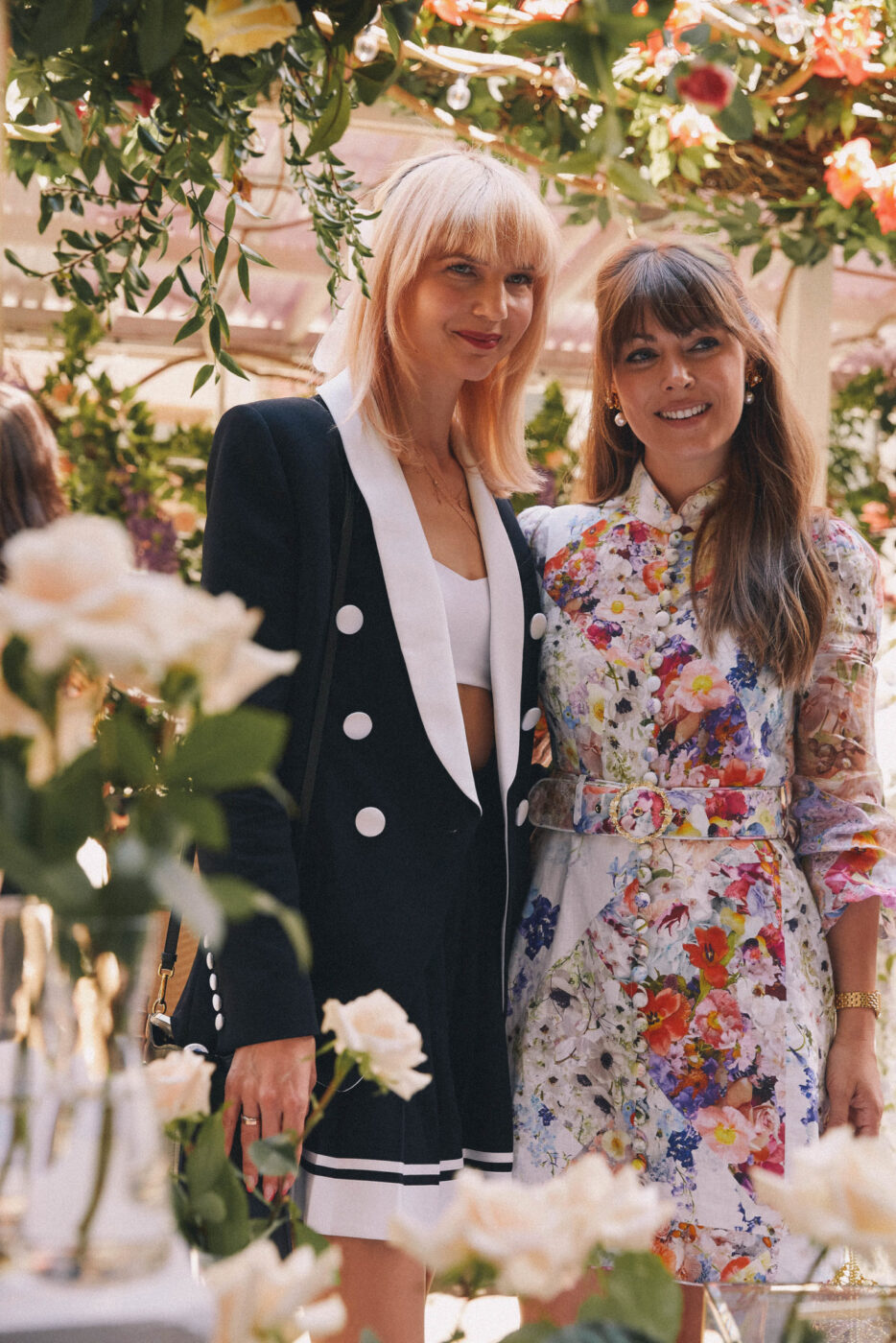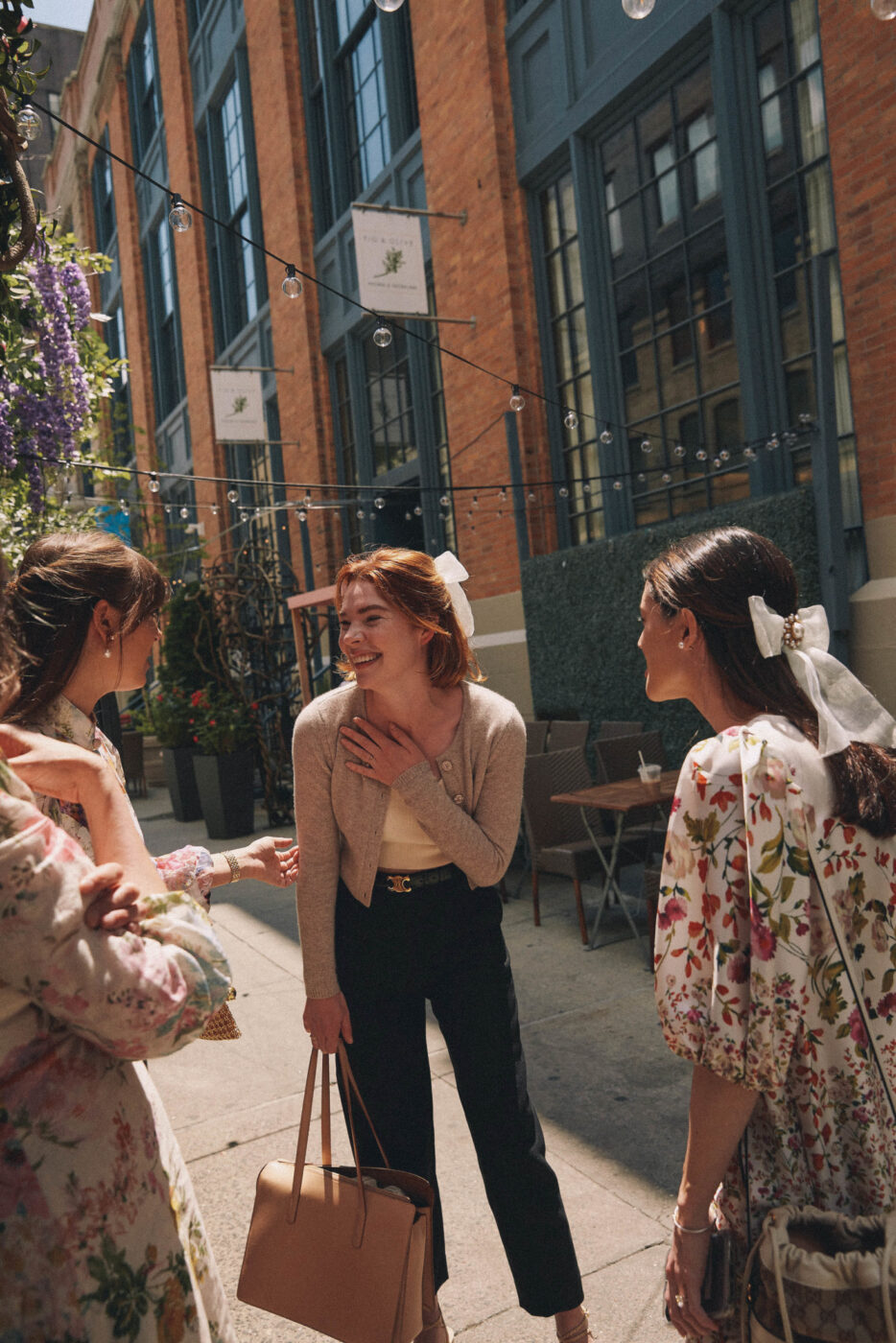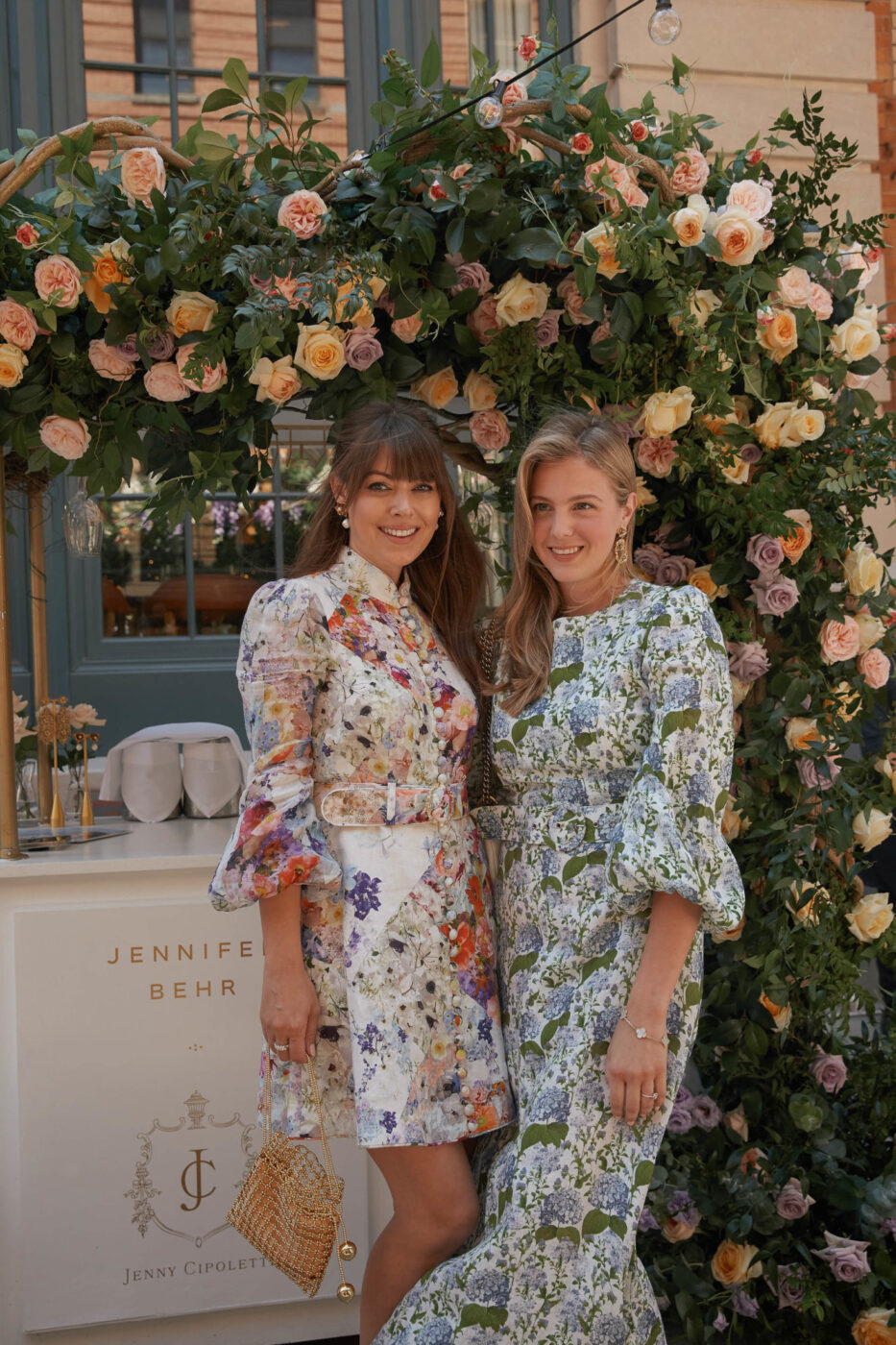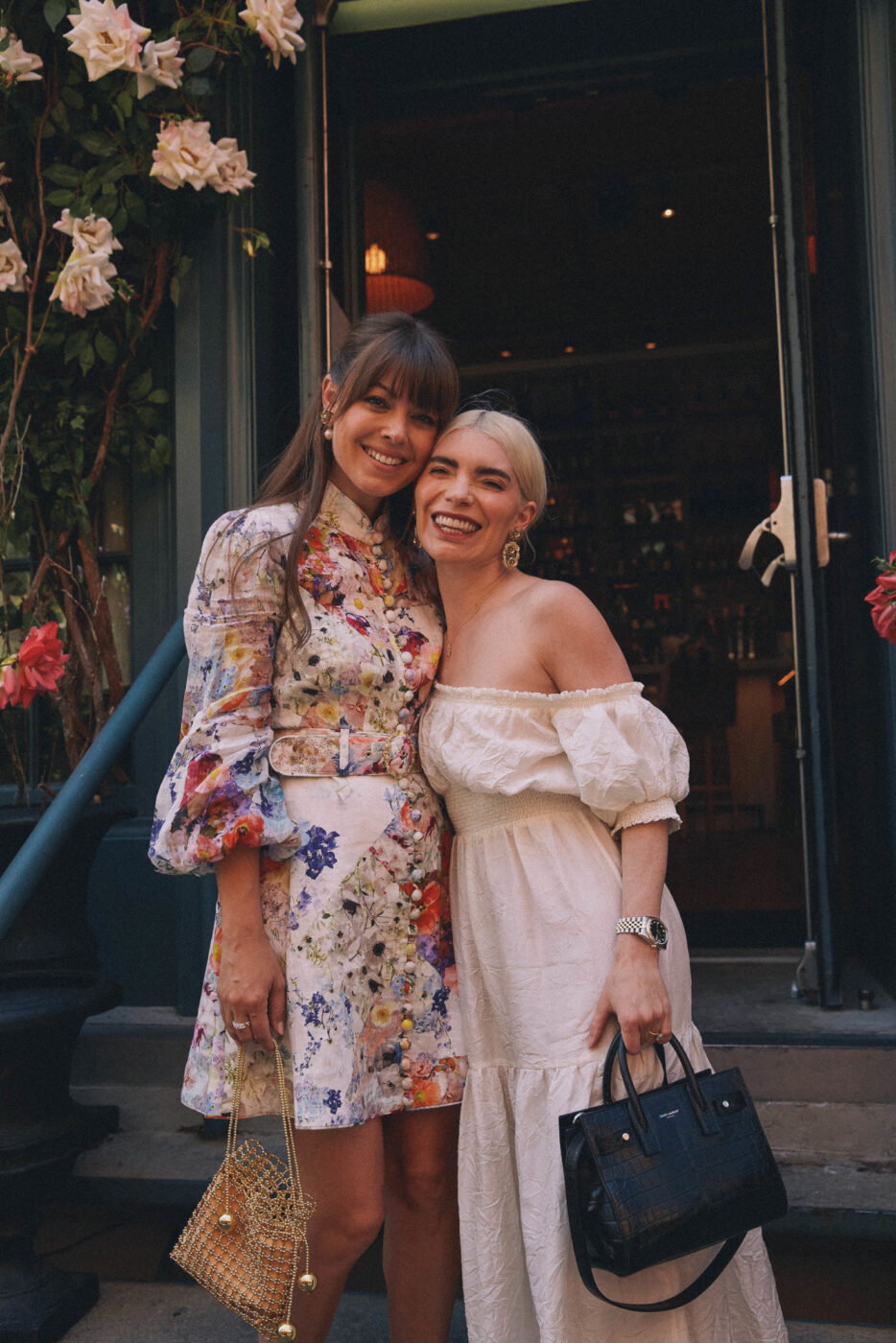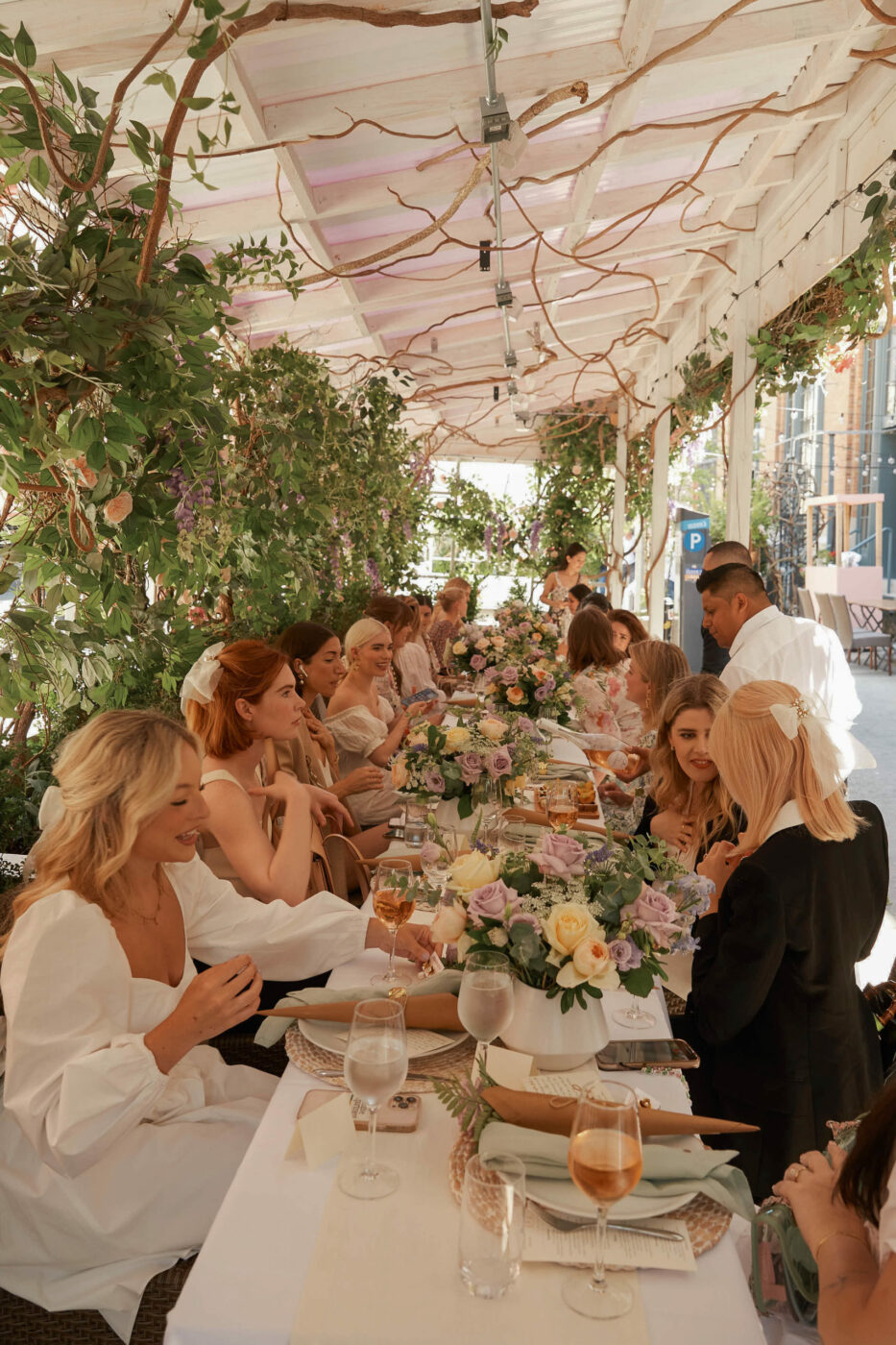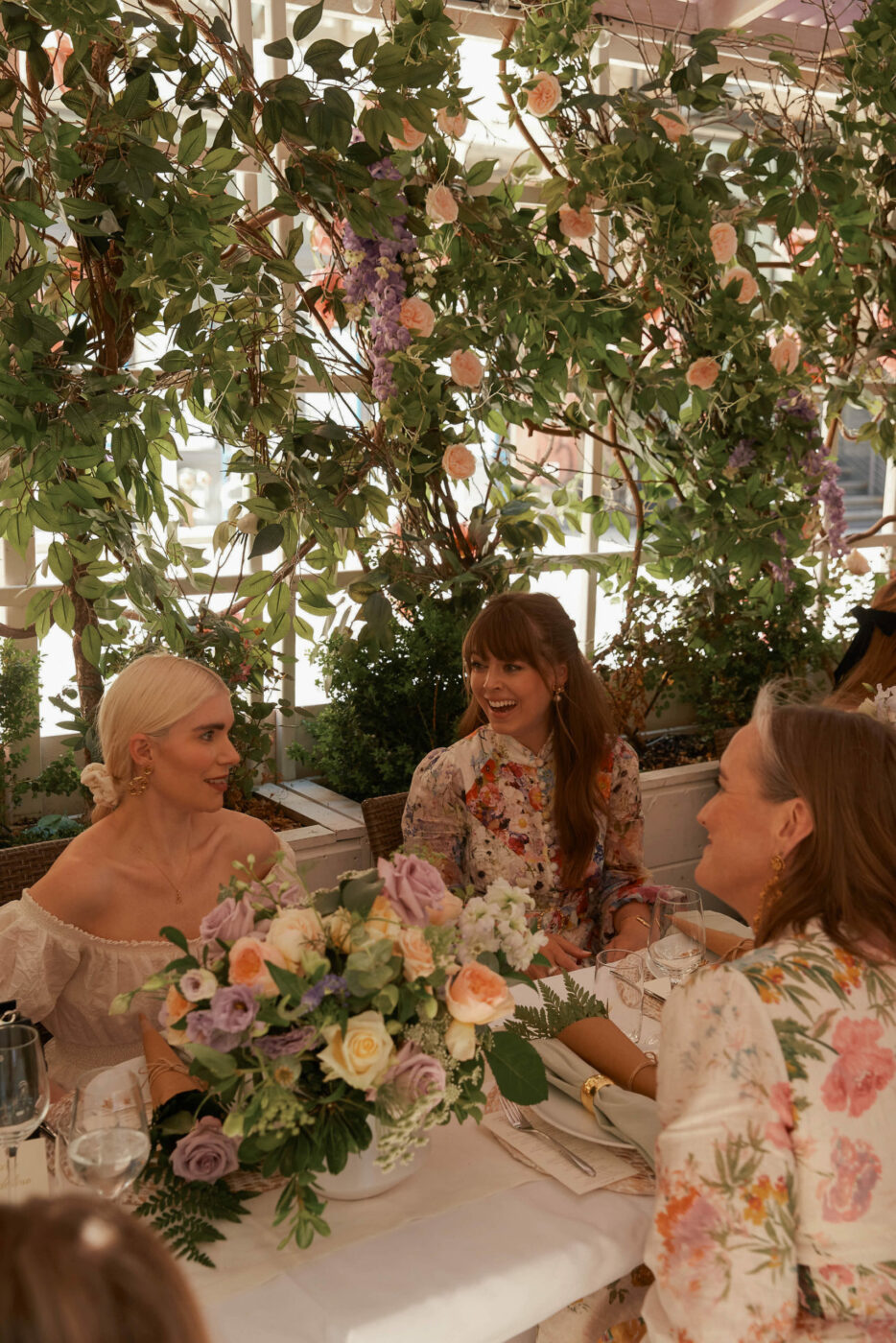 It's been two weeks since the launch of my limited-edition accessories collection with Jennifer Behr and I feel like I'm just beginning to process the amount of gratitude I have for every single moving part in this process that made it such a huge success, including YOU!
It's been just two weeks and we've officially sold out on select styles, Revolve picked up a limited edition run and ALSO sold out. The amount of shares from friends and followers to support this collection has been overwhelming! To top it off, coverage from Vogue to Forbes and Town & Country Magazine have been the cherry on the most special project and collaboration I've worked on to date!
We celebrated on launch day with a lunch at Fig & Olive in the Meatpacking district. The accessories and jewelry were displayed next to this elaborate rosé cart – it was a serious pinch me moment to see my logo next to Jennifer's blown up on the cart! The flower installation was a beautiful tribute to the design inspiration of florals and gardens. A few of my favorite ladies showed up to support wearing pieces from the collection, that was the moment it felt so real! To see my friends wearing the pieces that I designed meant the world to me.
I have to share that the week prior to the launch, I was a total emotional rollercoaster. Being that this was my first ever design collaboration, I truly didn't know how things were going to be received. Jennifer entrusted so much creative direction in me, the nerves were real! The day after the launch, I had a total moment in the car after reading an email saying that 2 of the 8 styles had already sold out – a flood of happy tears streaming down my face.
I think it was just the emotion of knowing how much I had poured into this project and then to learn how well received it had been. Words can not express the gratitude I feel to everyone who made this collaboration what it was! To everyone who purchased, who posted, who shared, from the bottom of my heart, THANK YOU!
I am excited to share that the re-stock is now live so make sure to head over to JenniferBehr.com to get your hands on these limited-edition pieces!