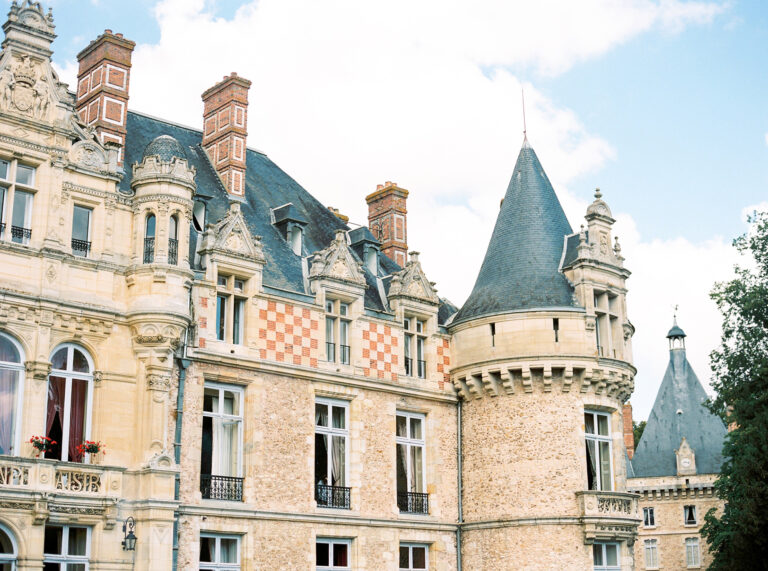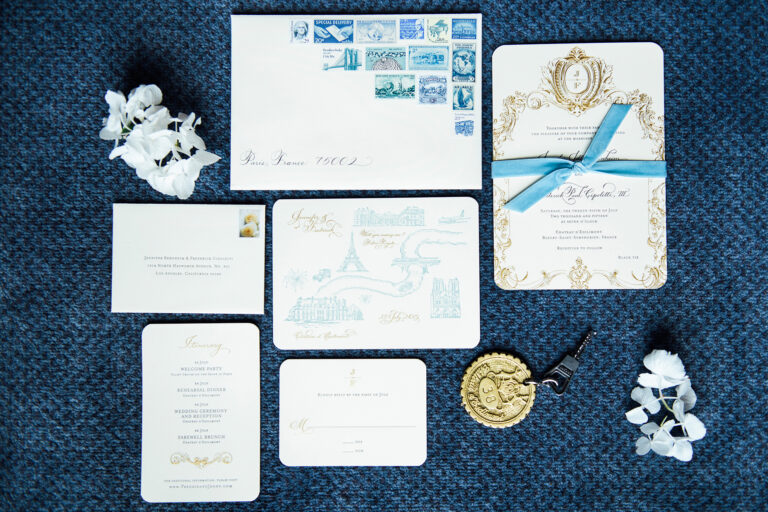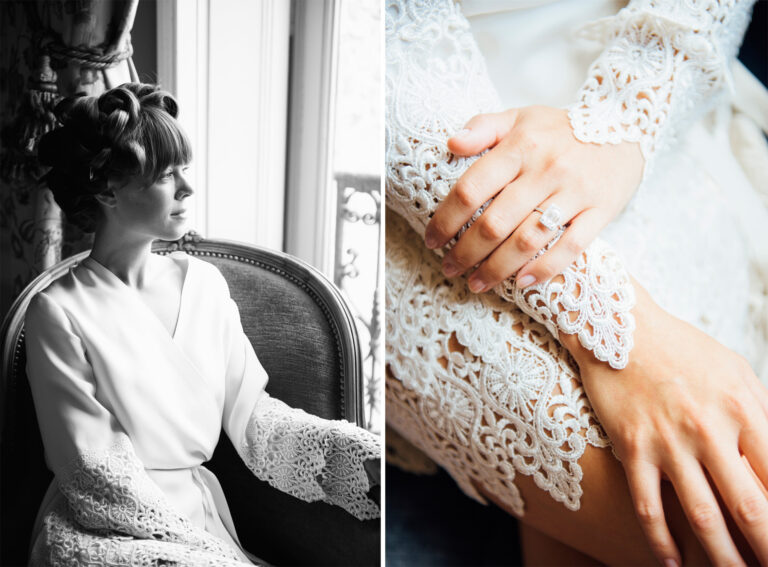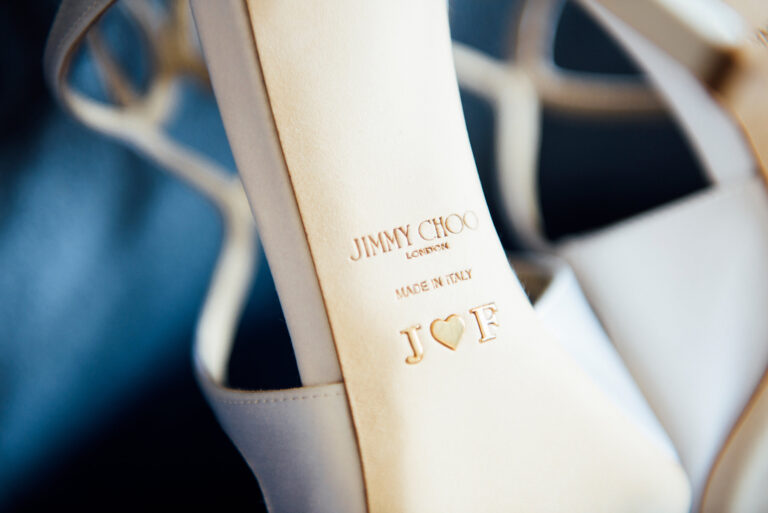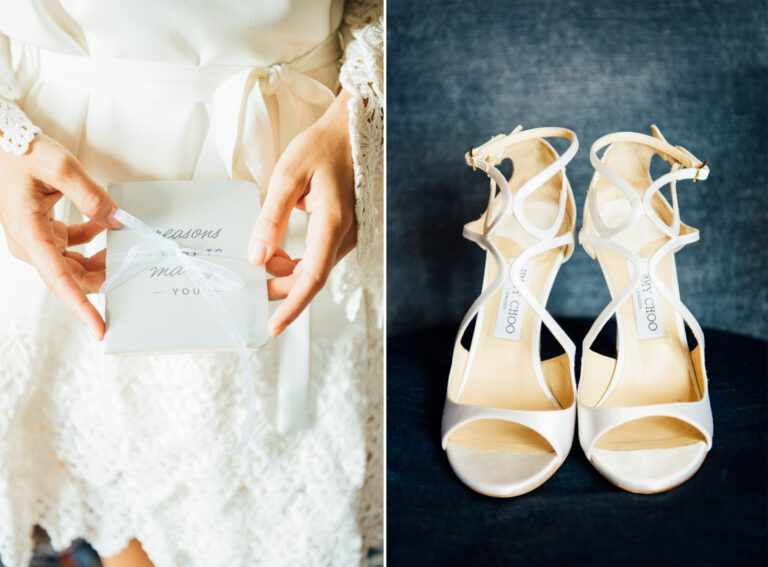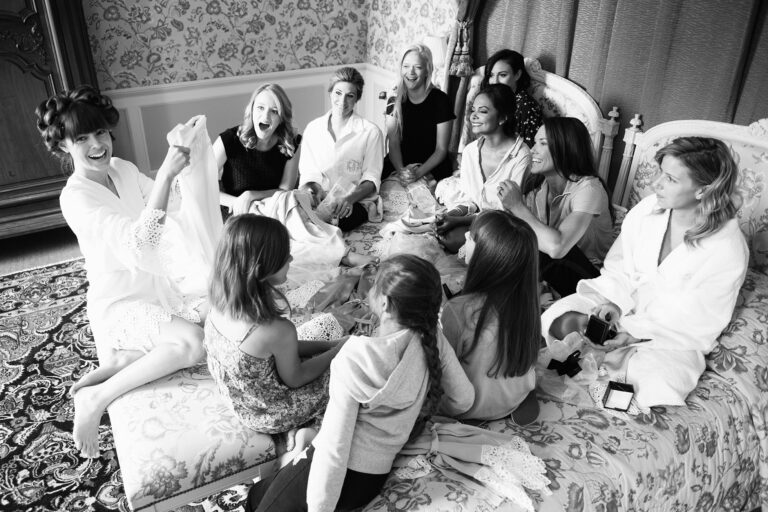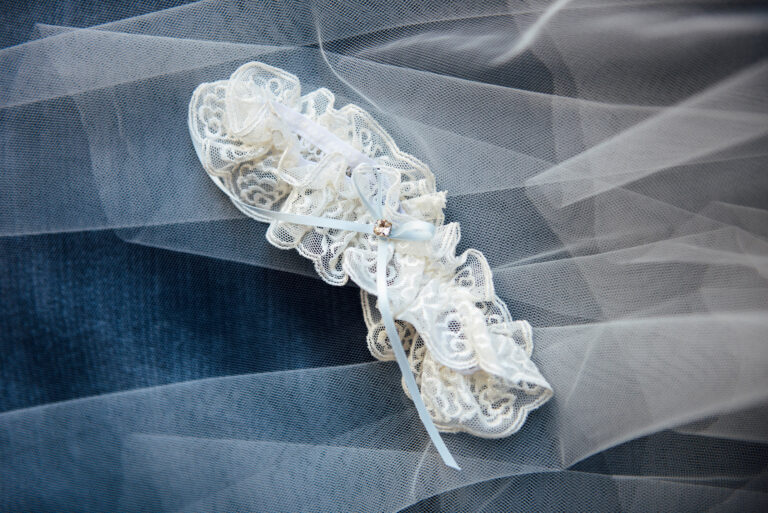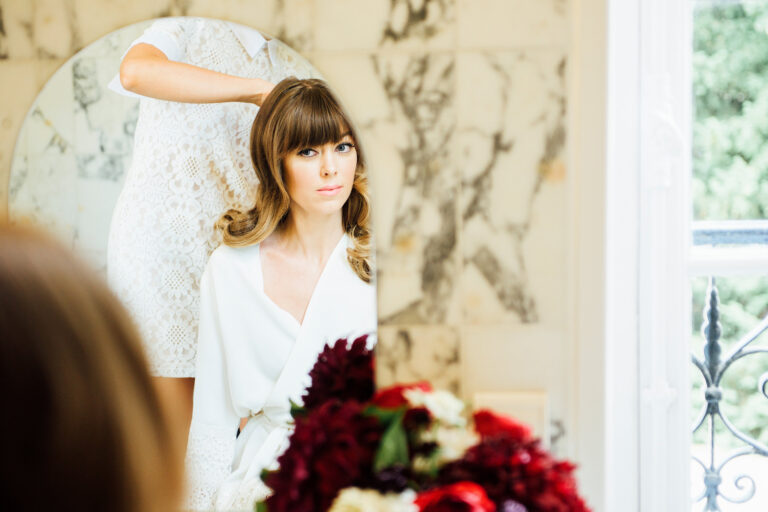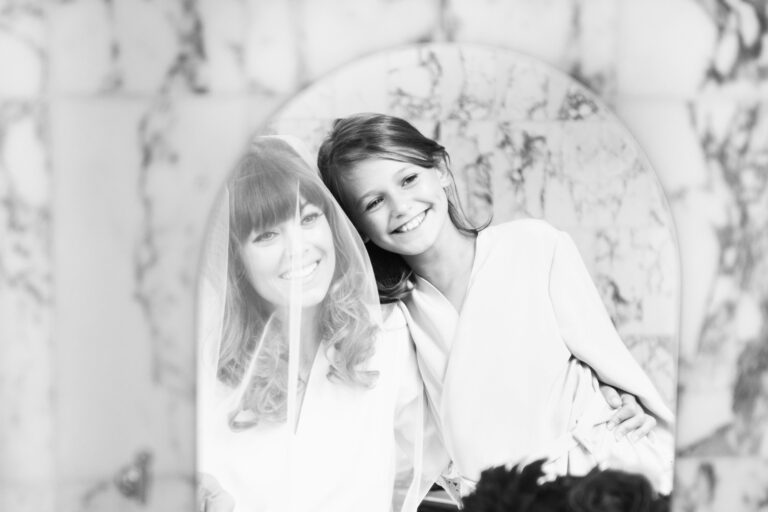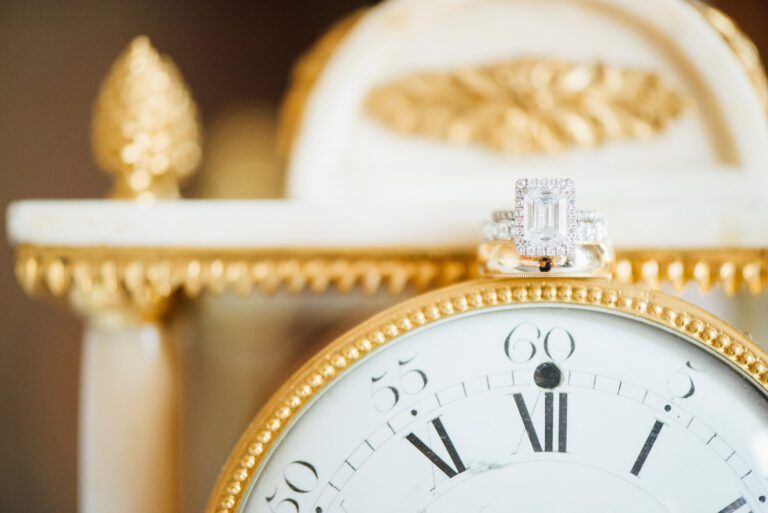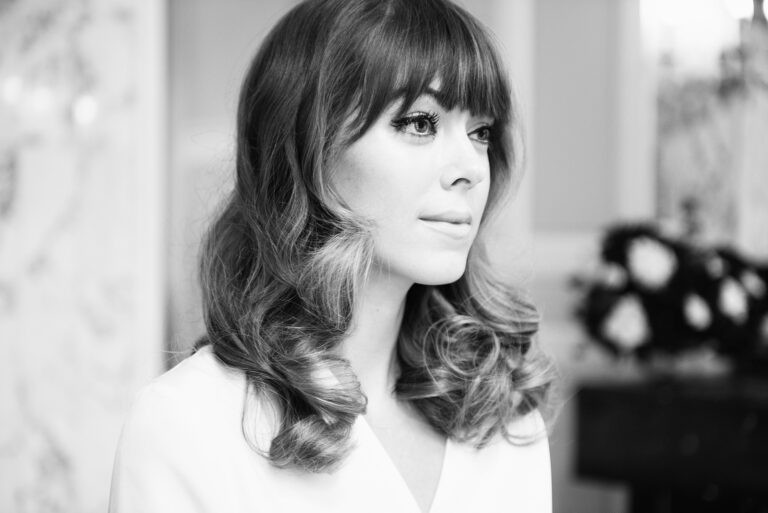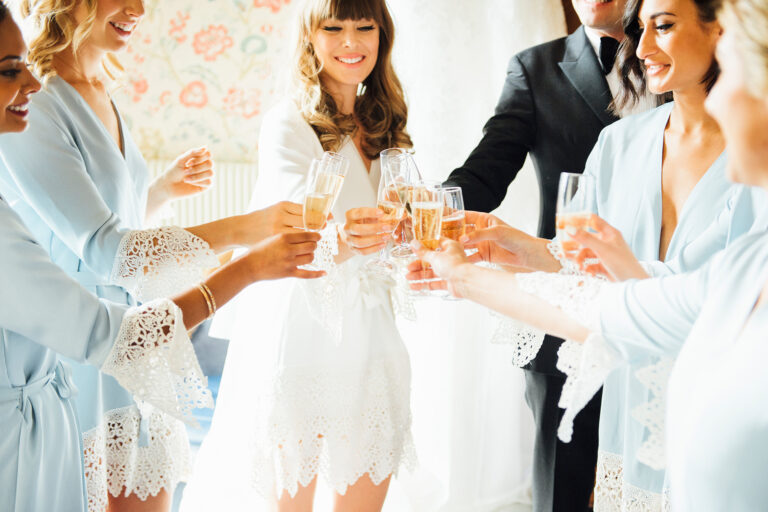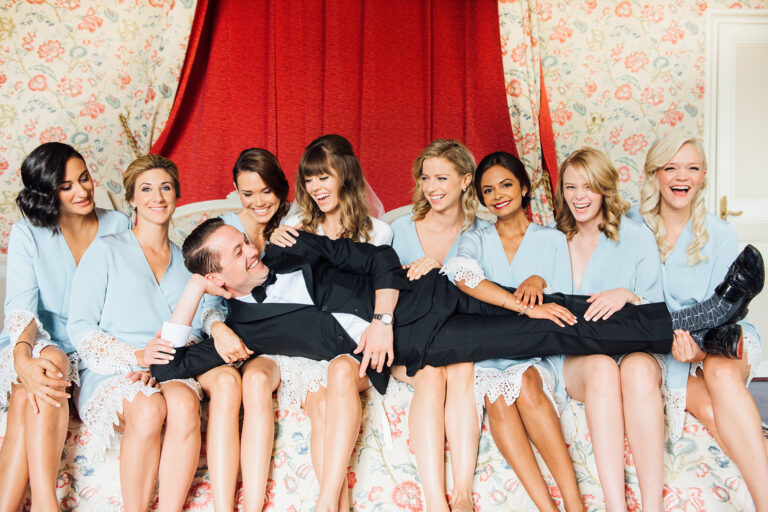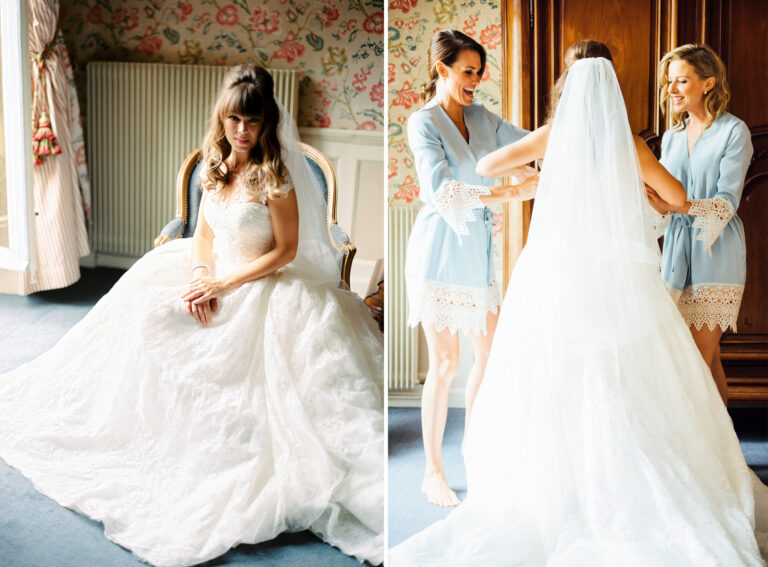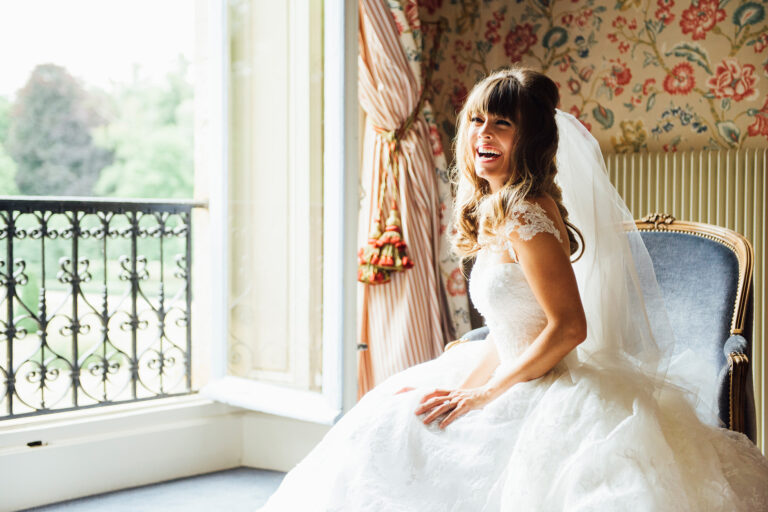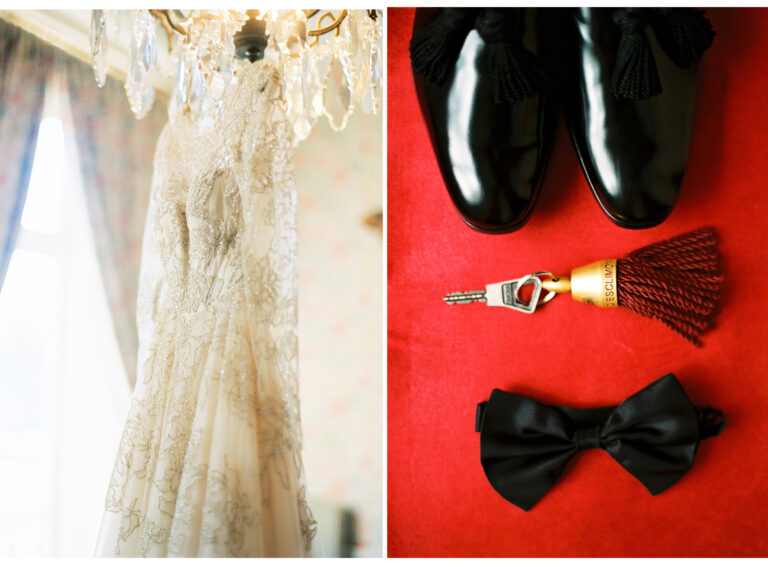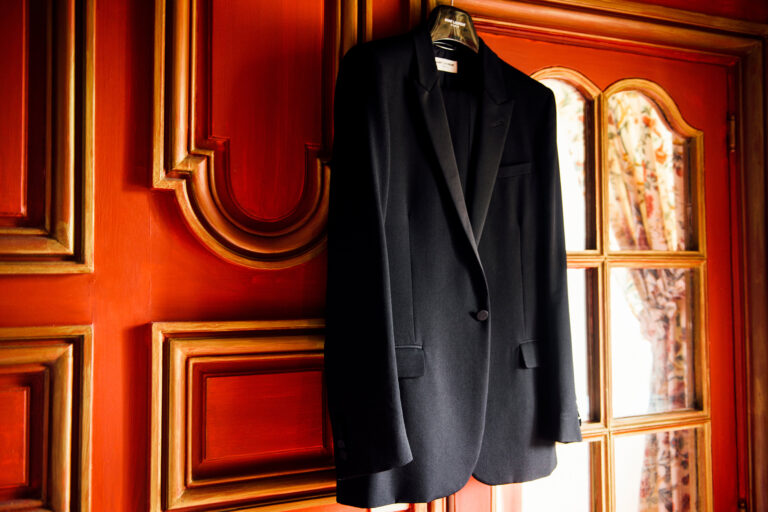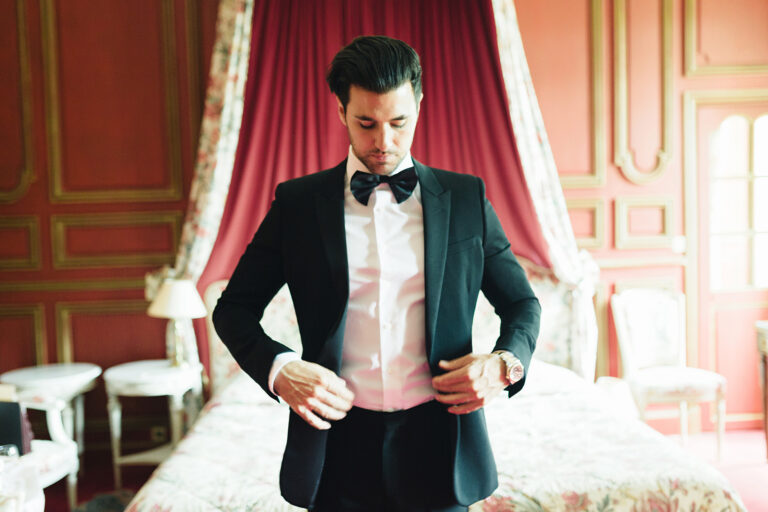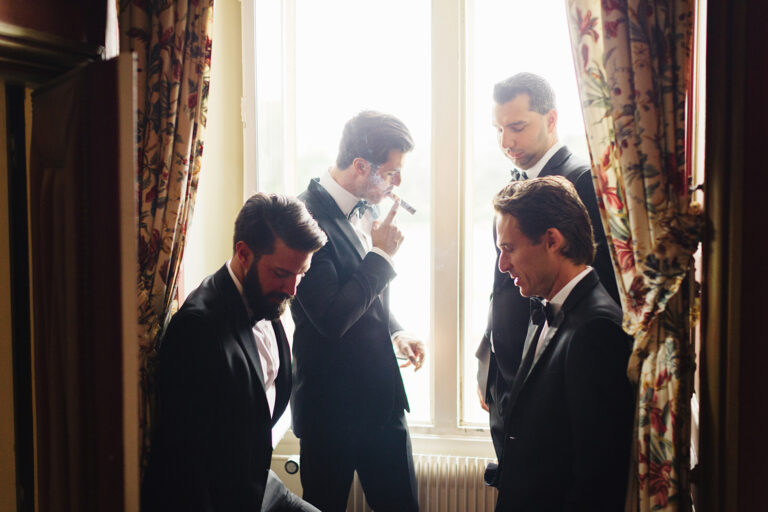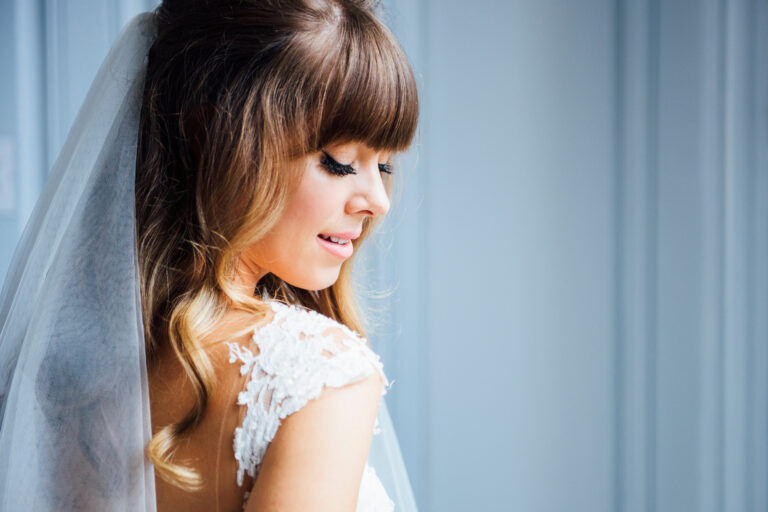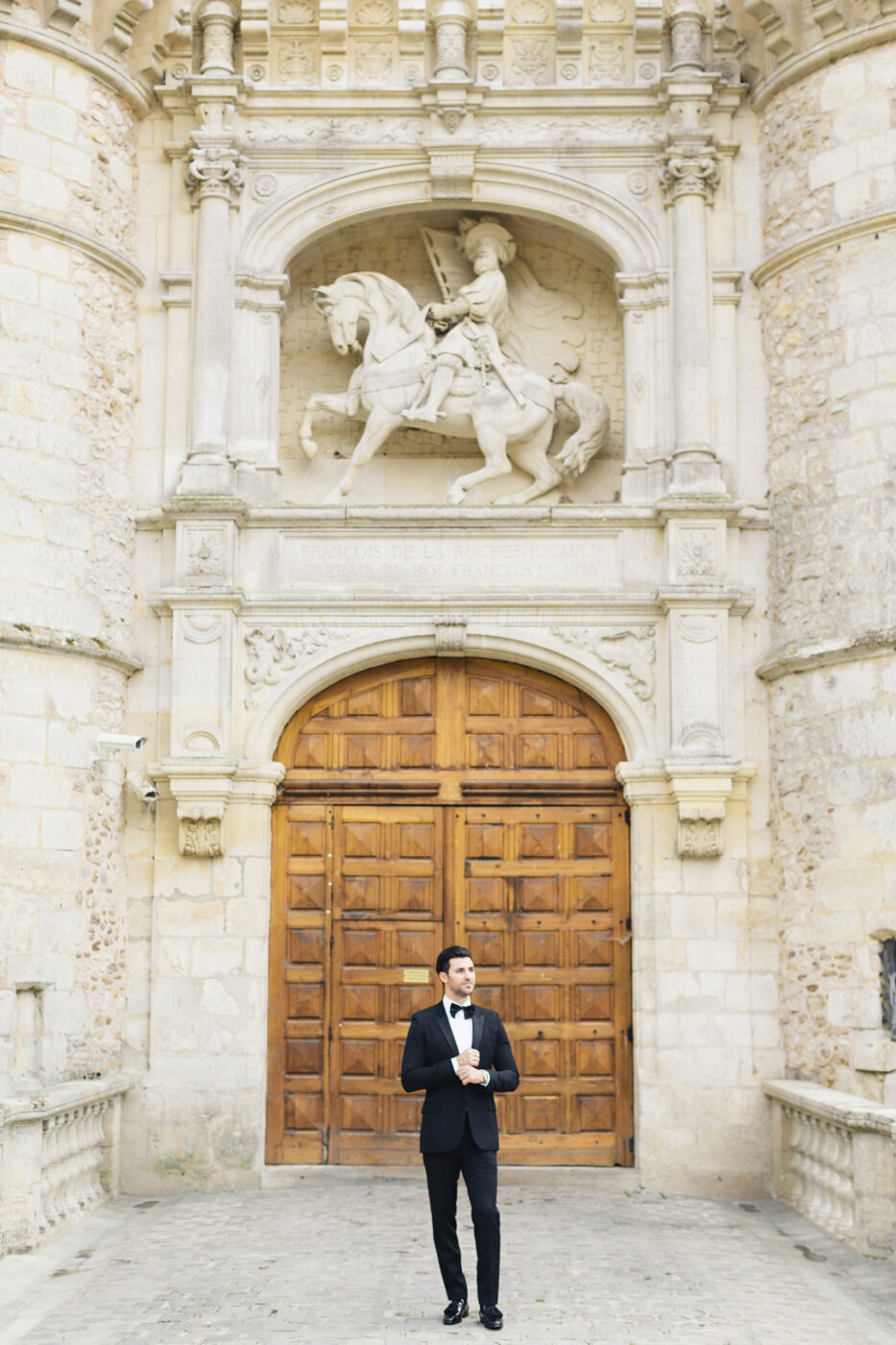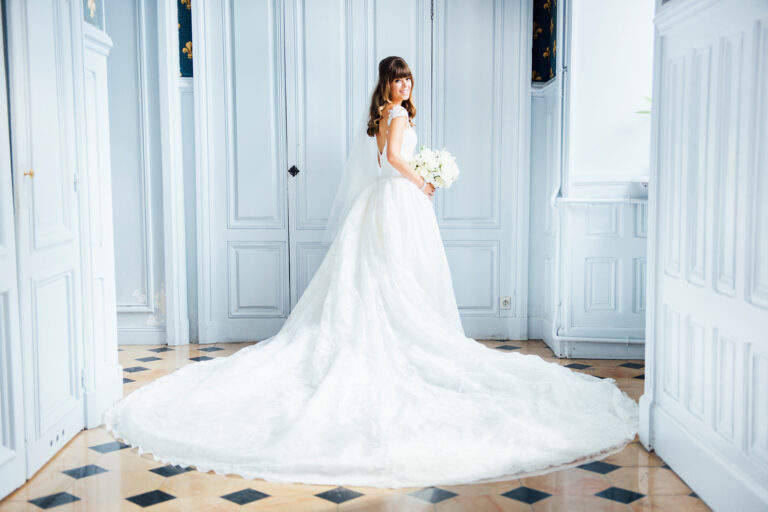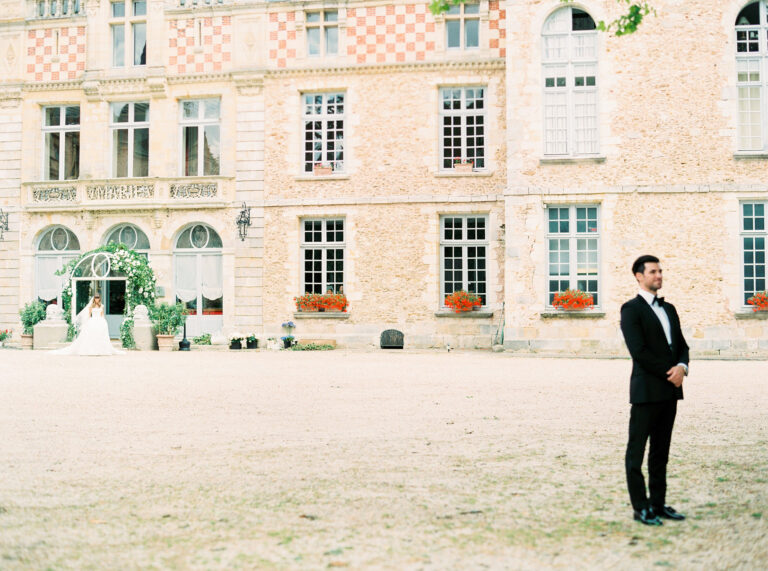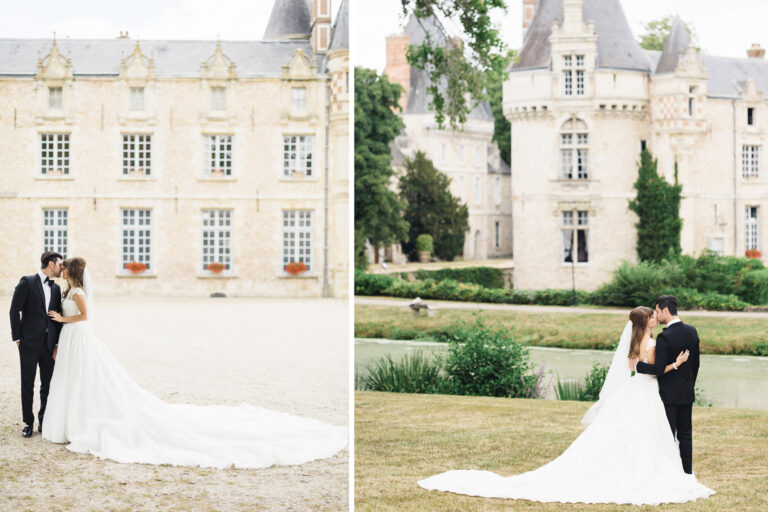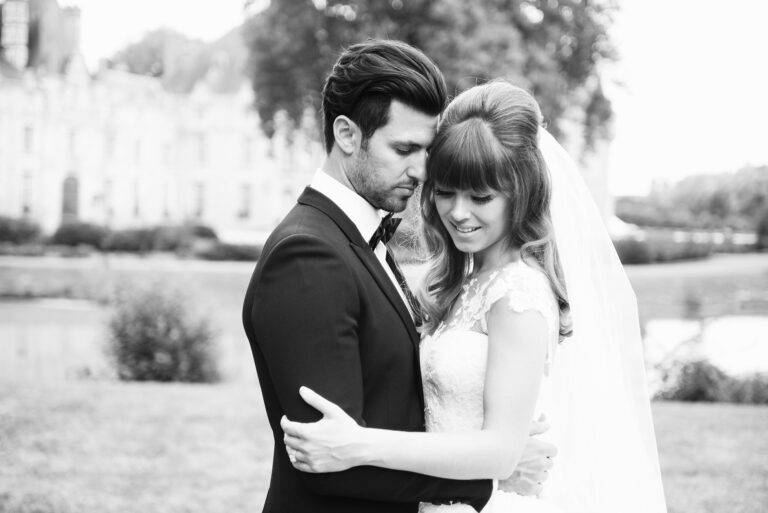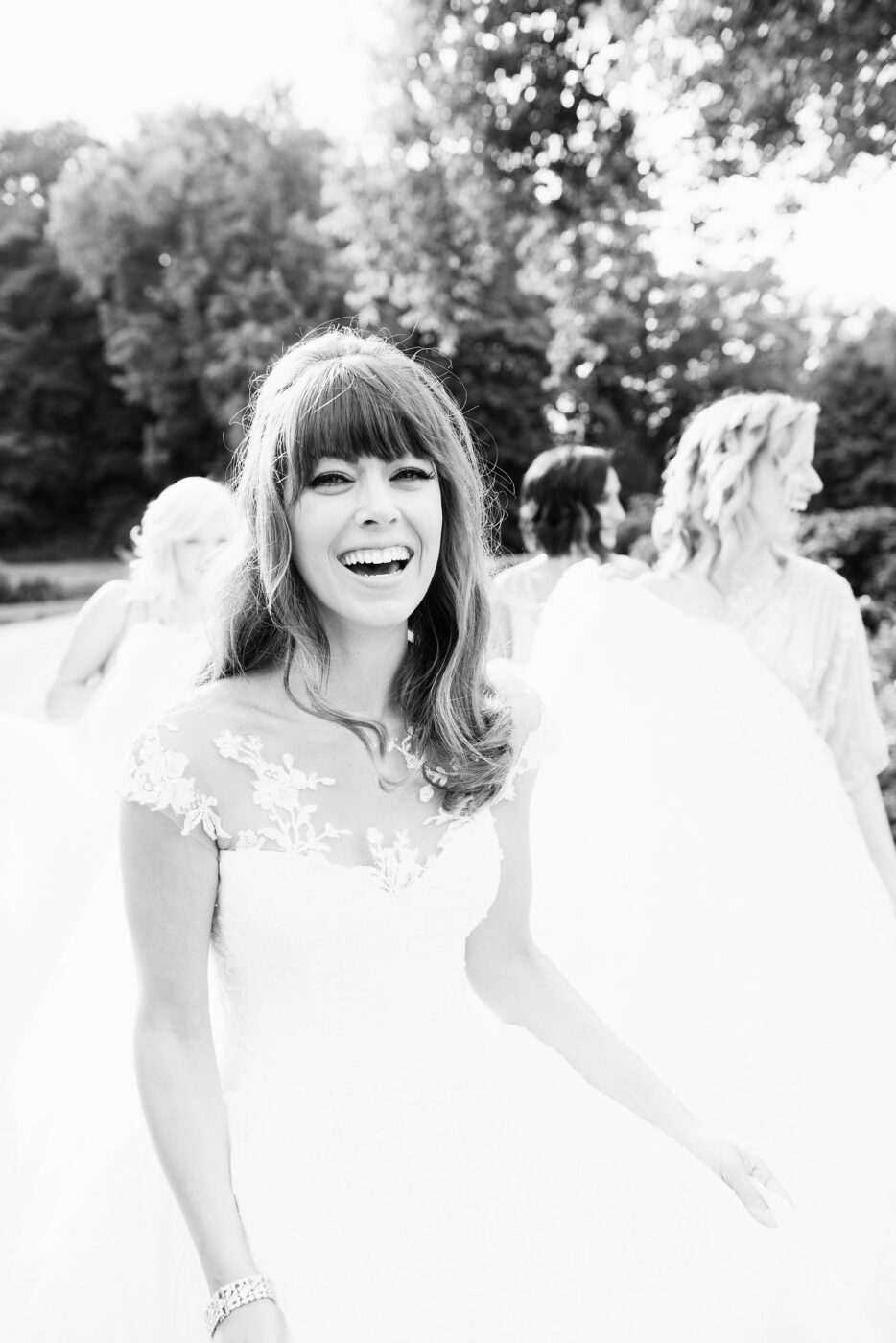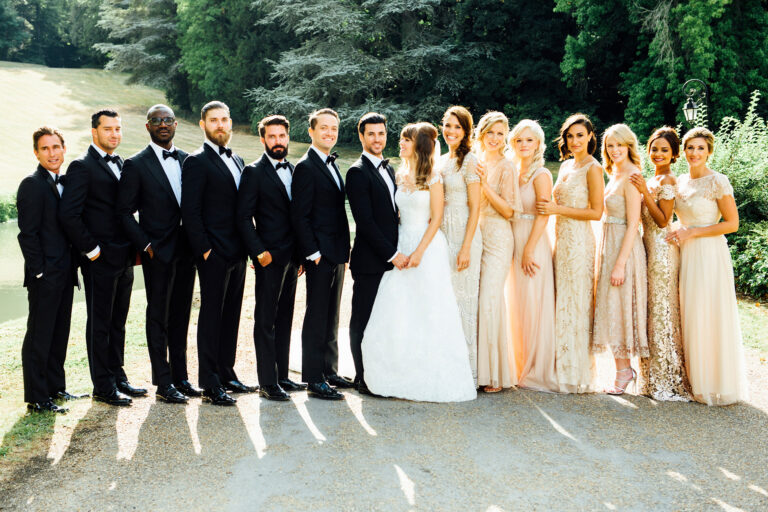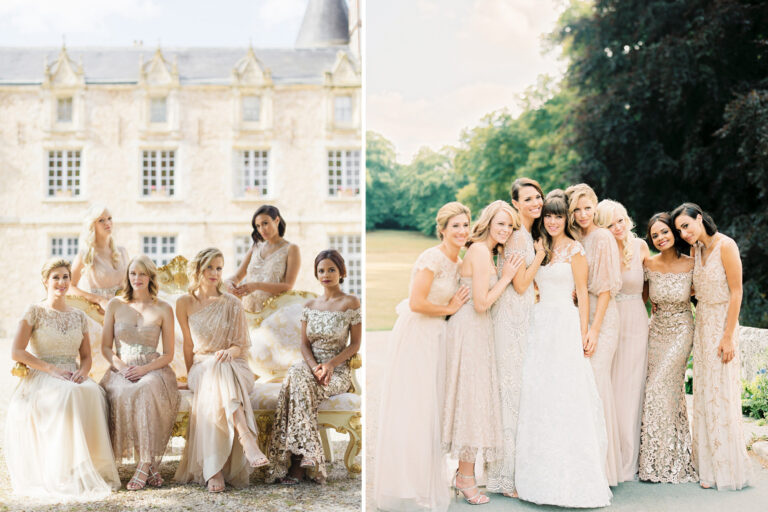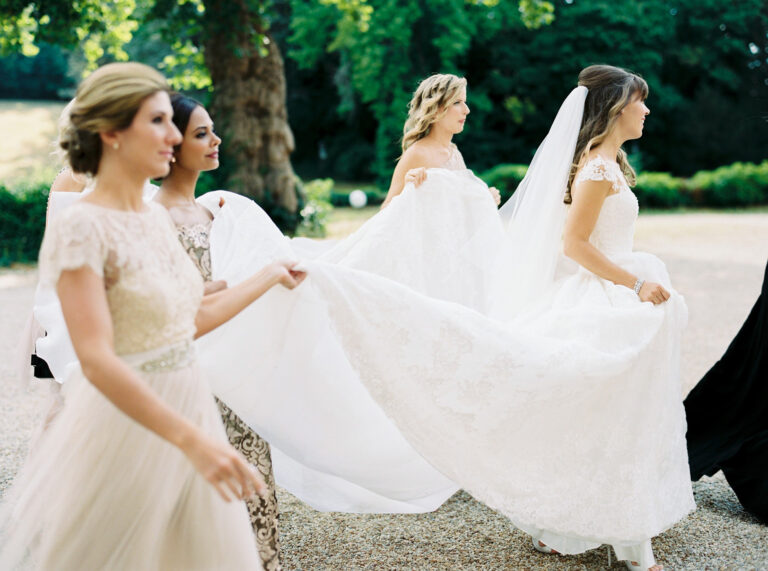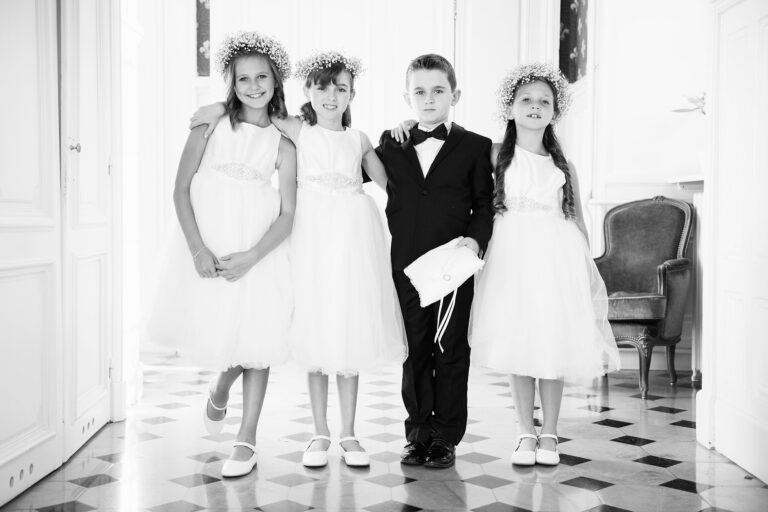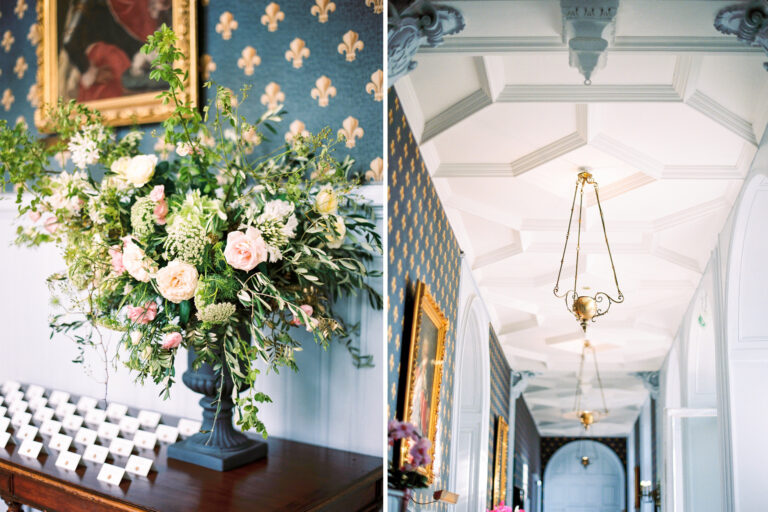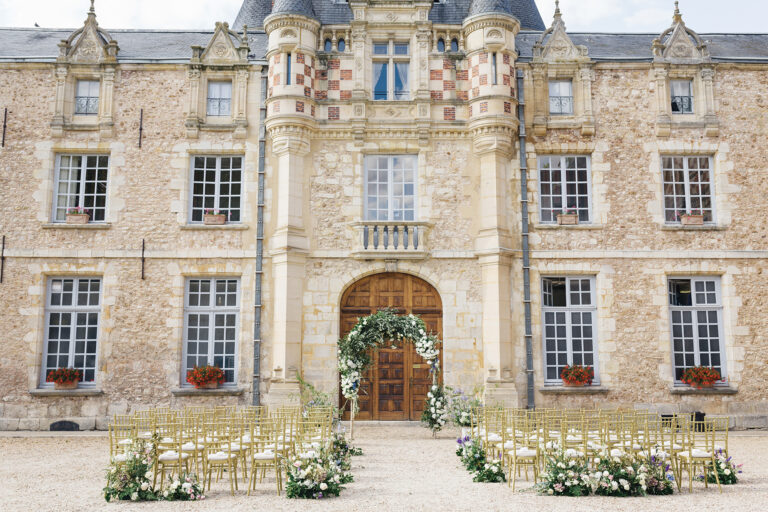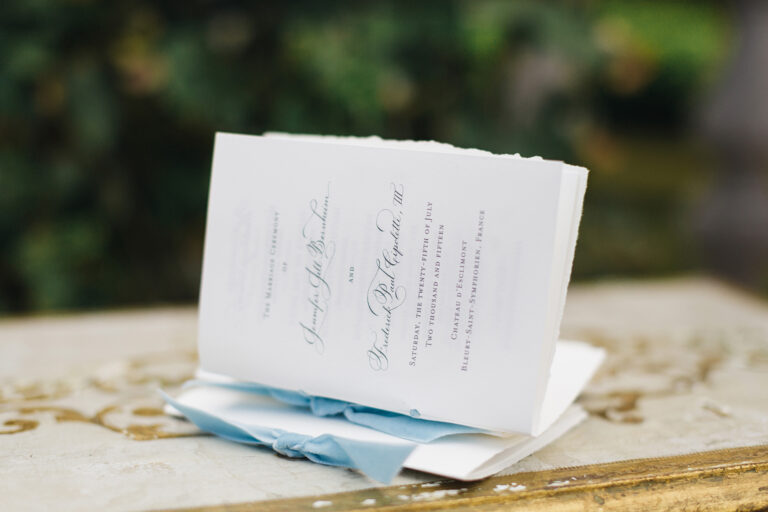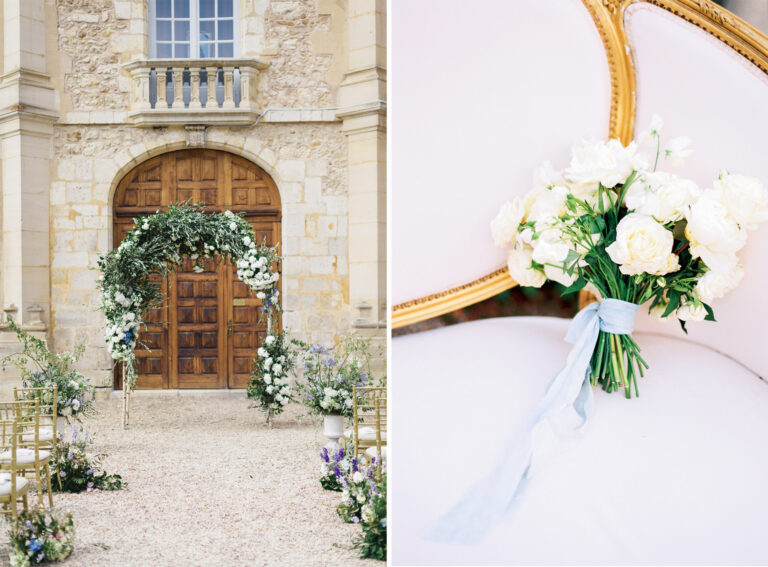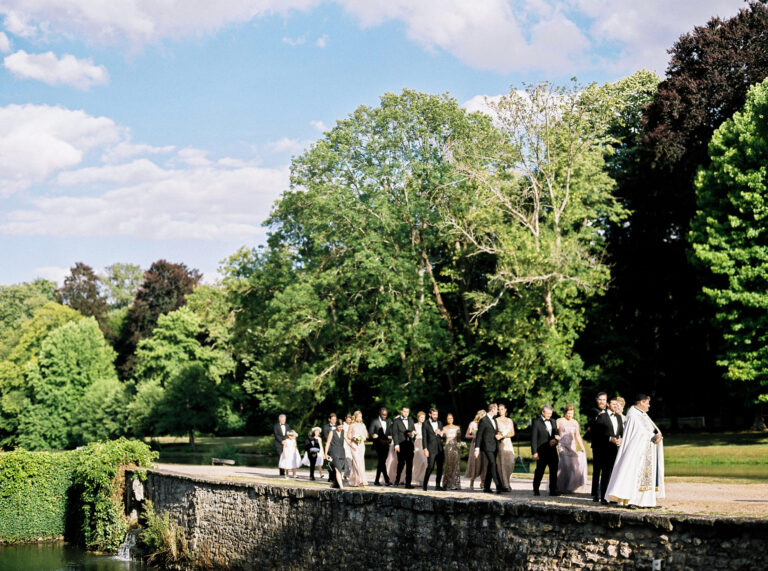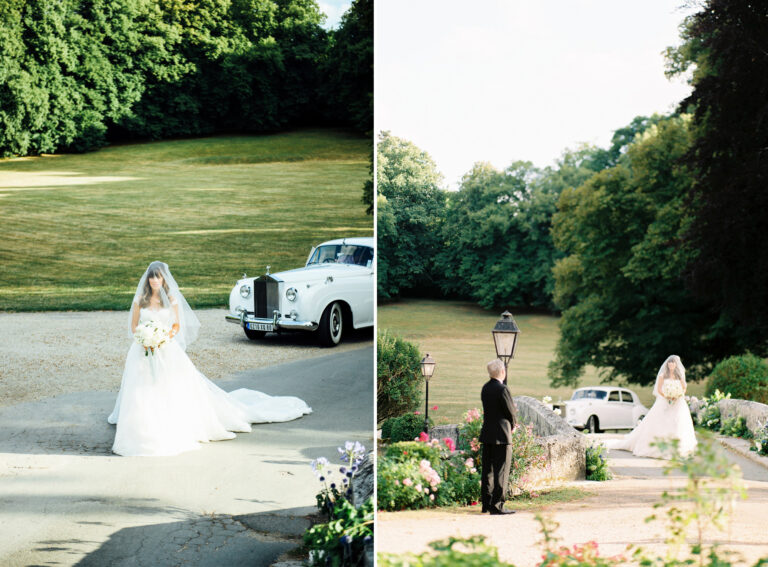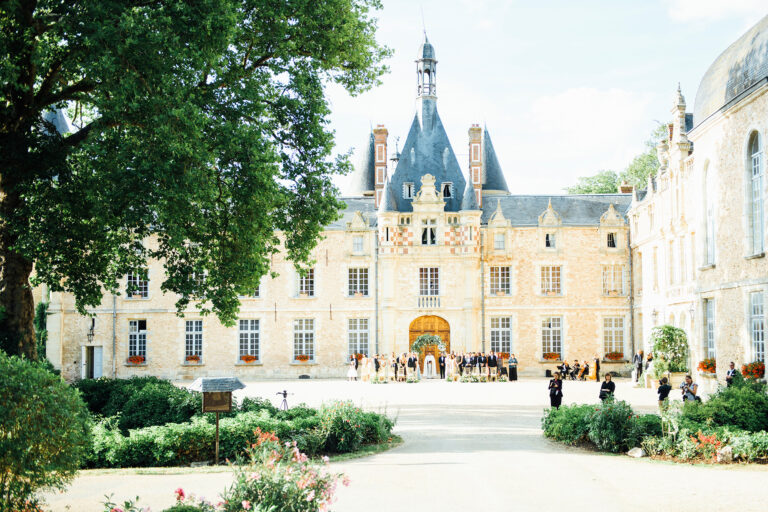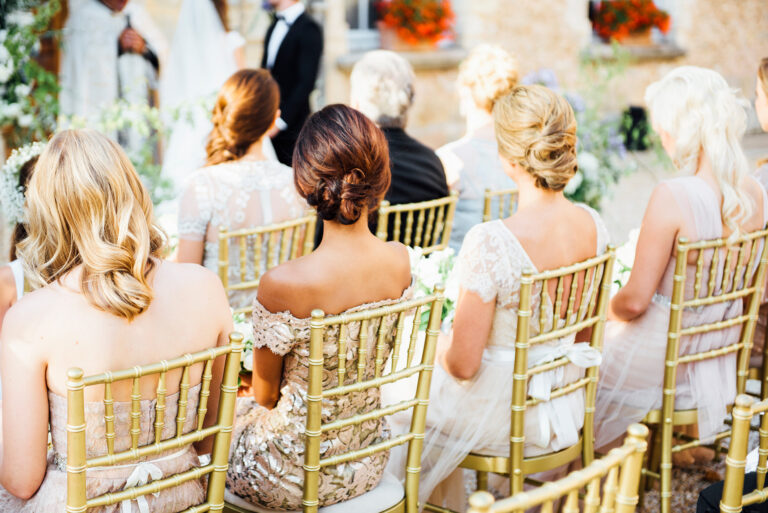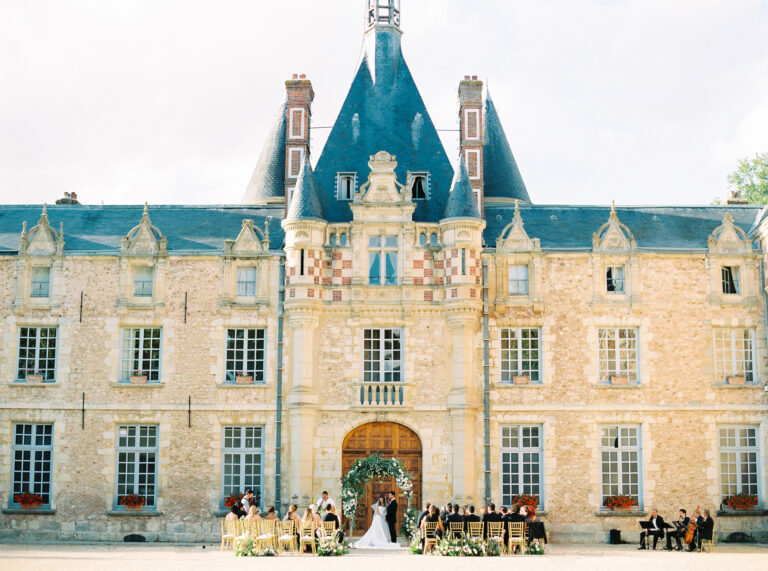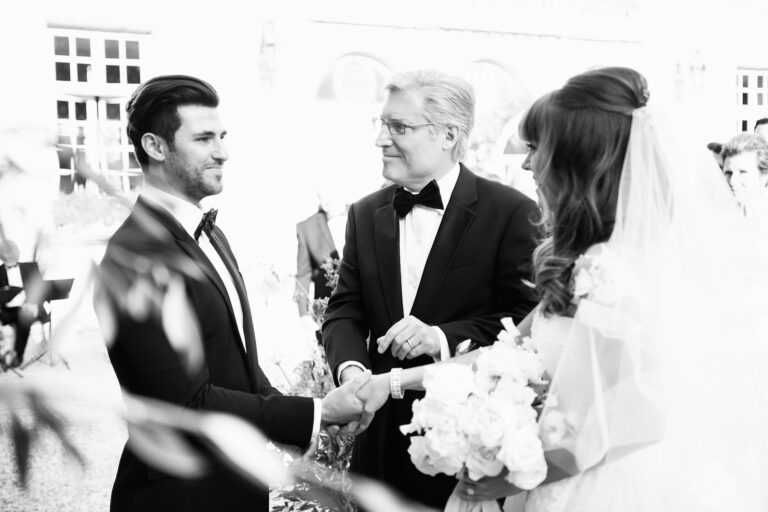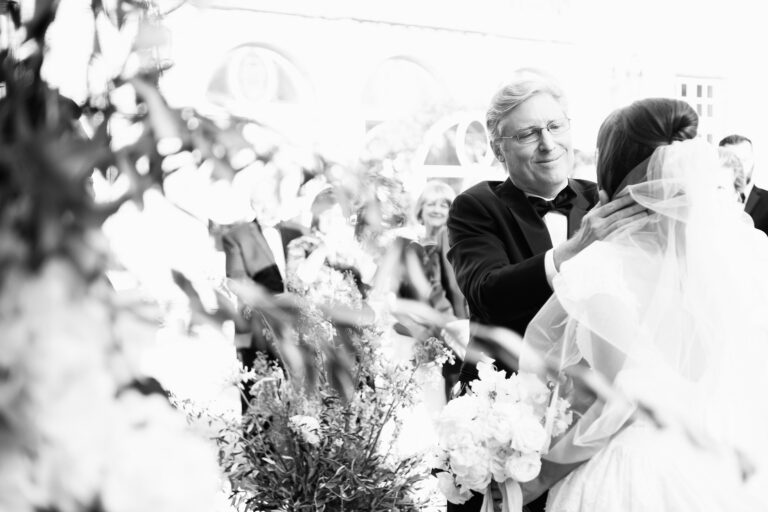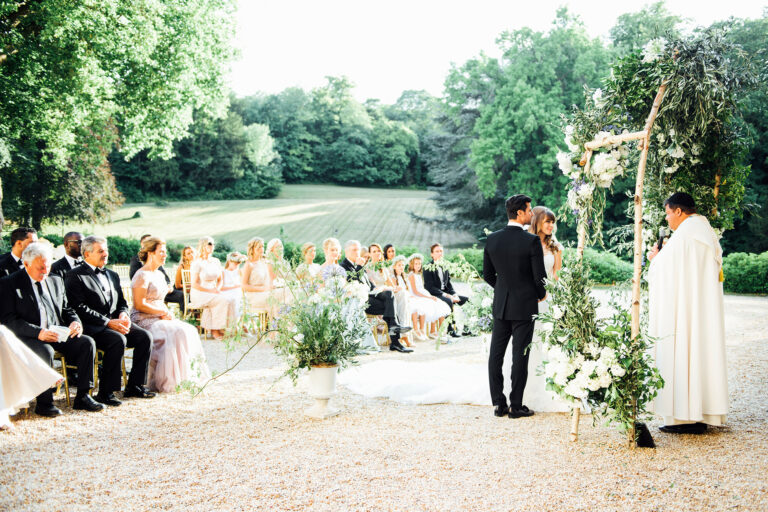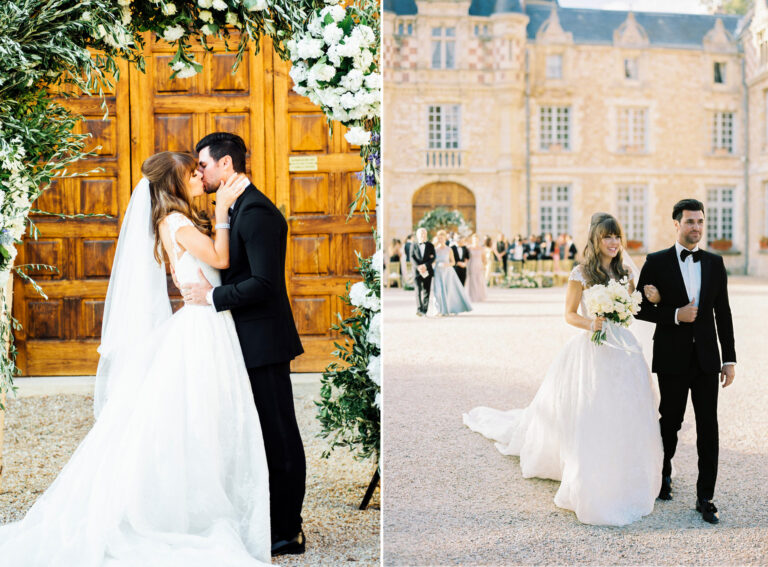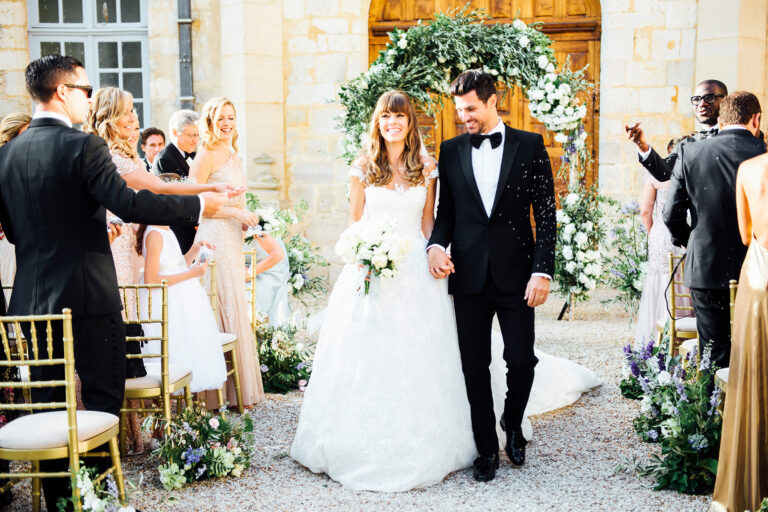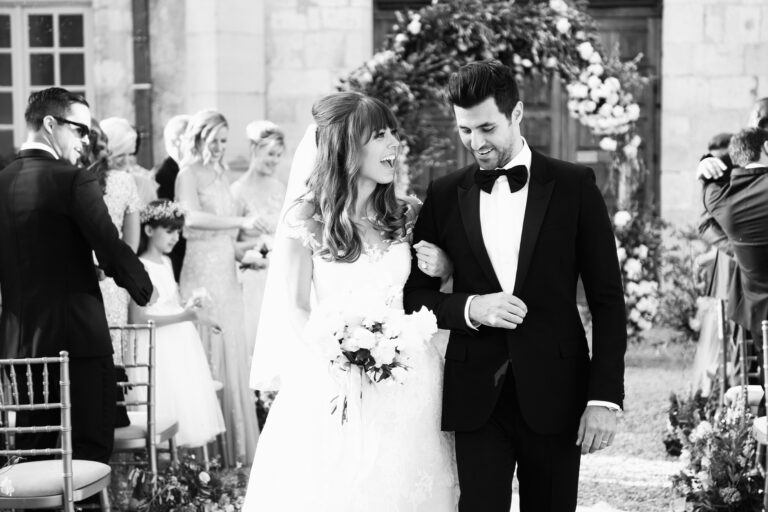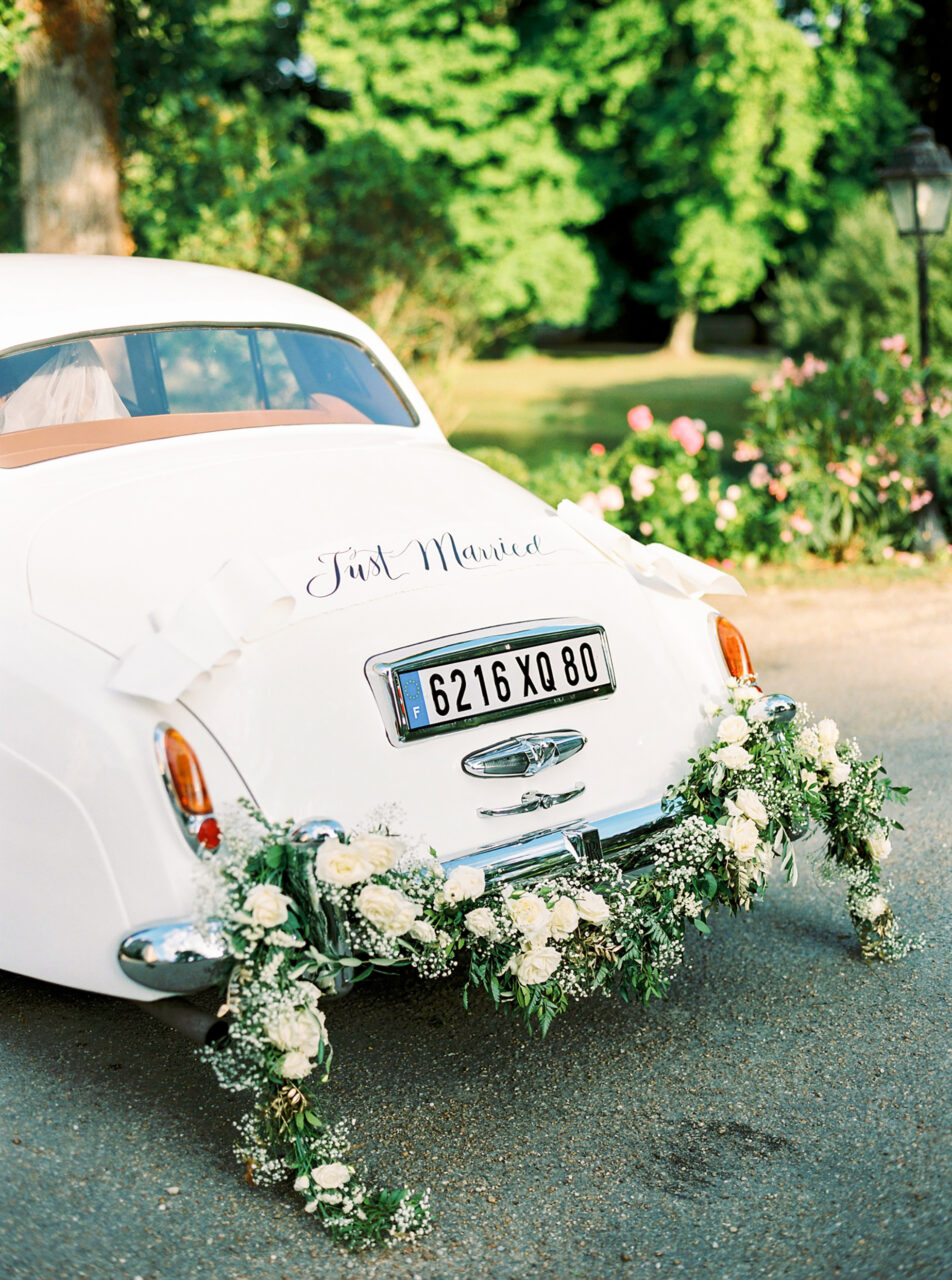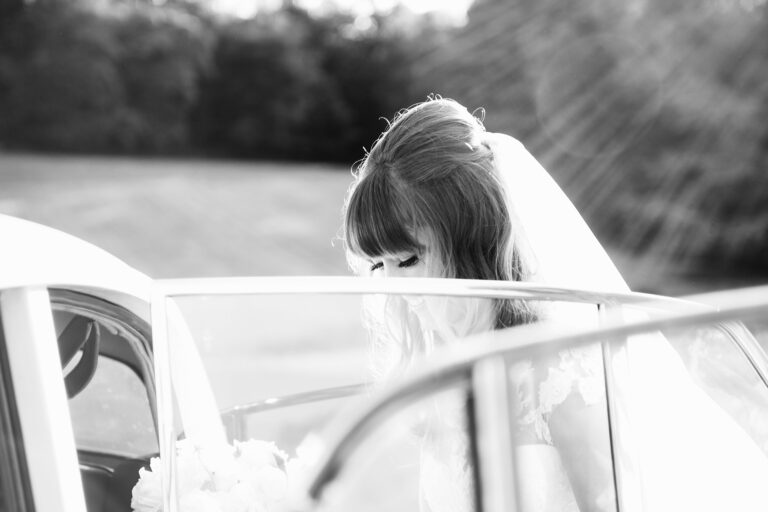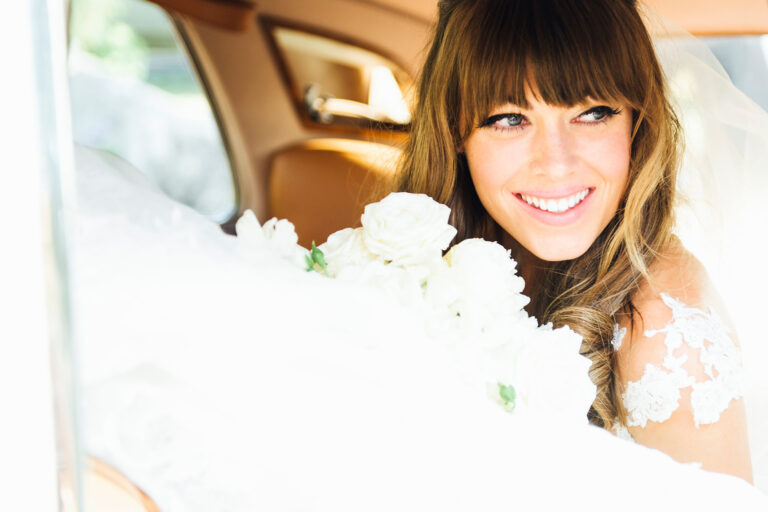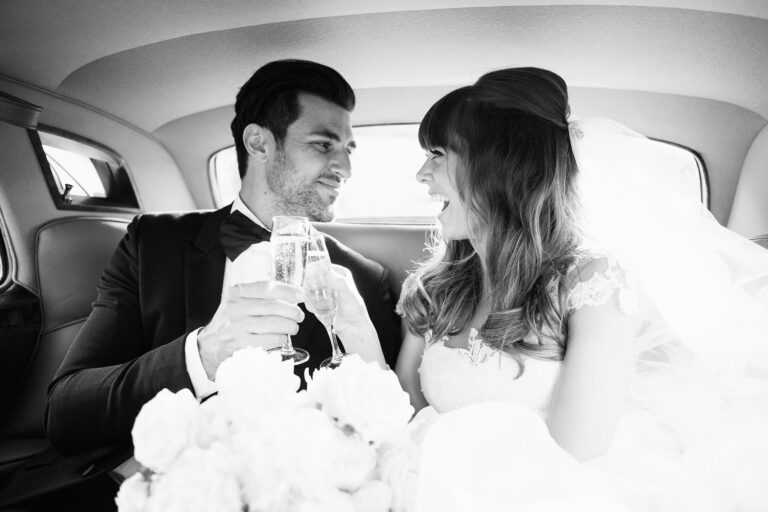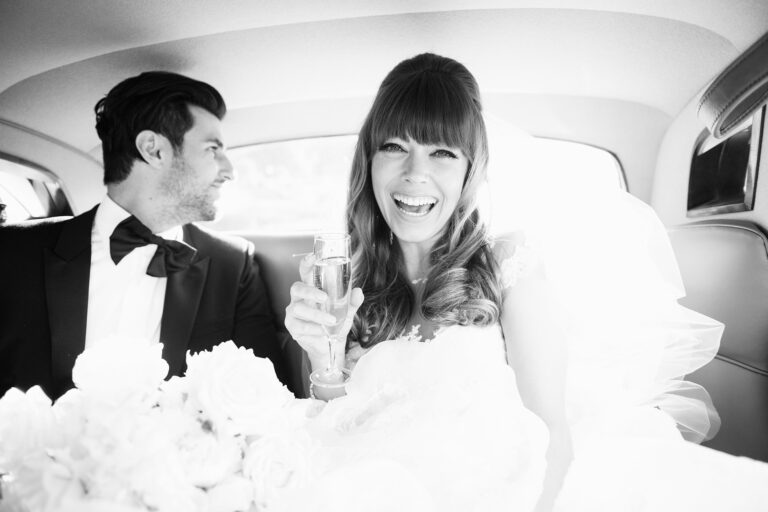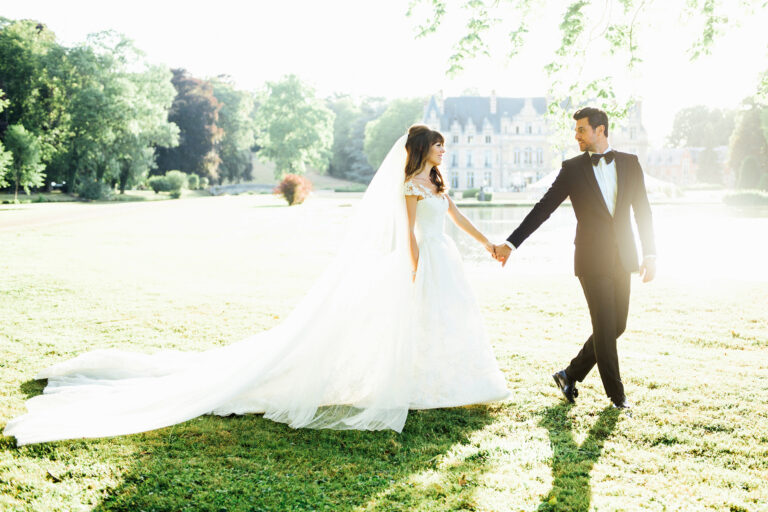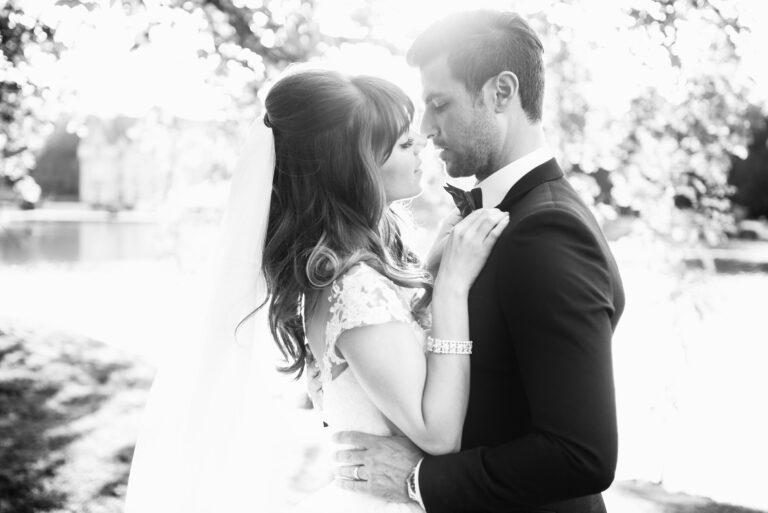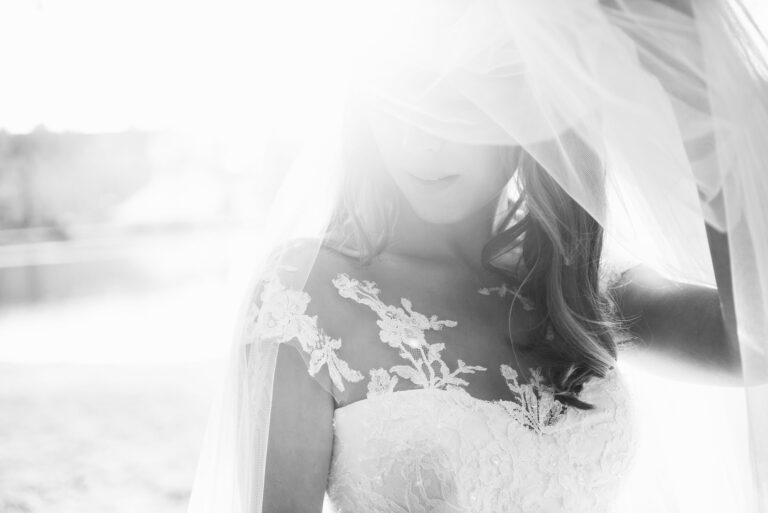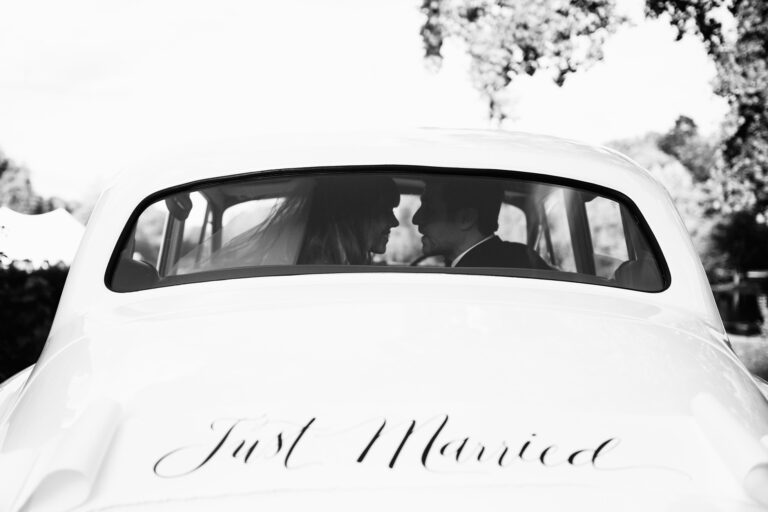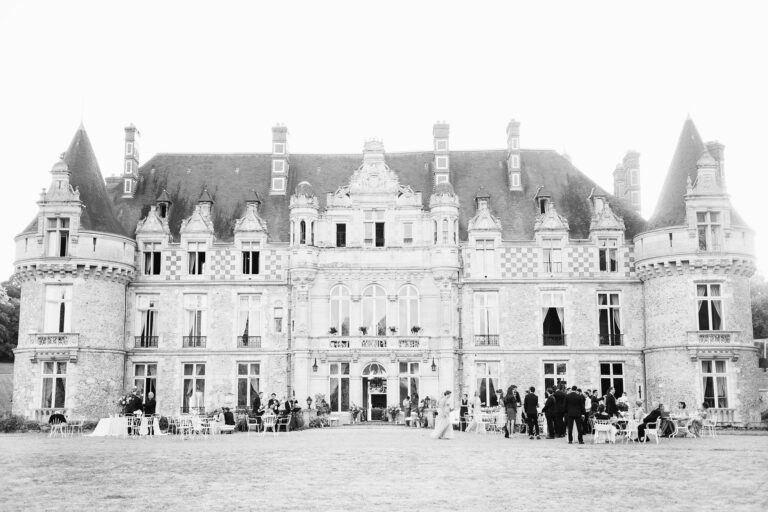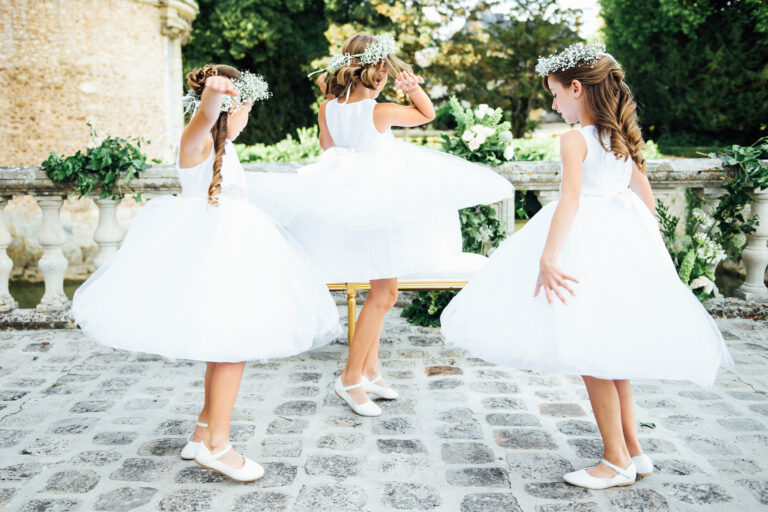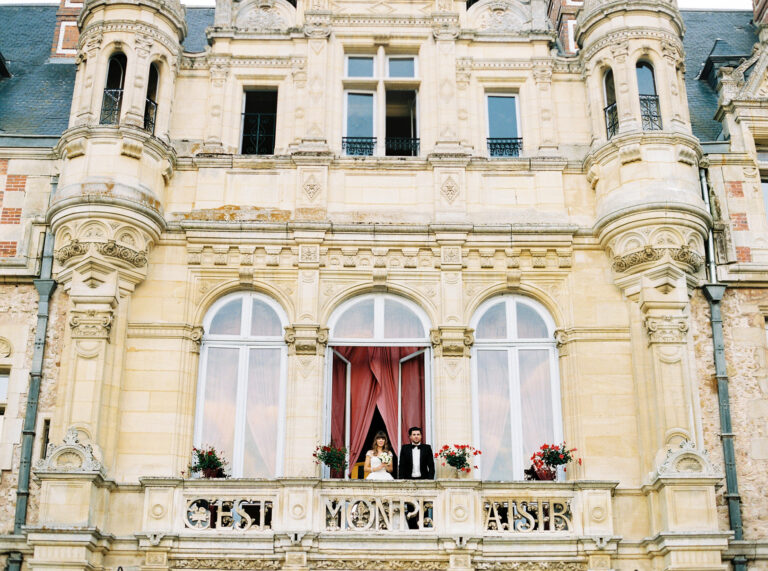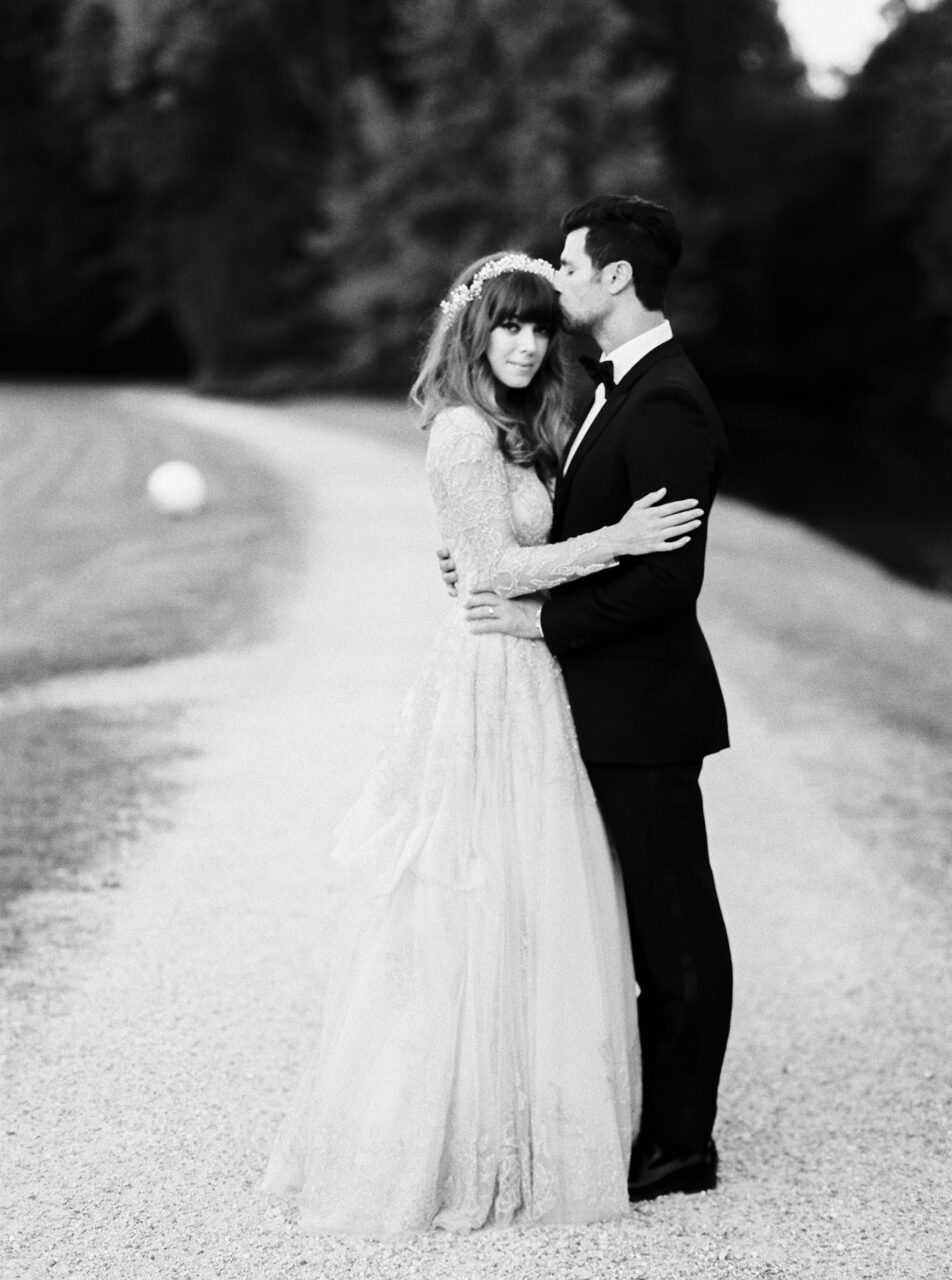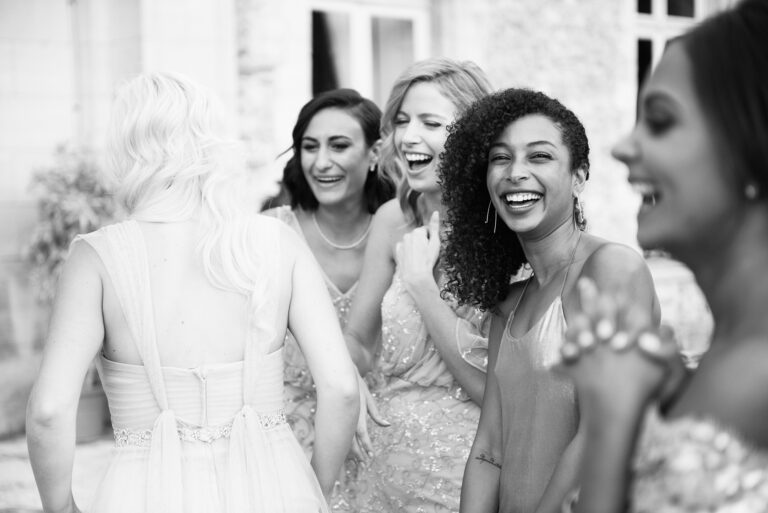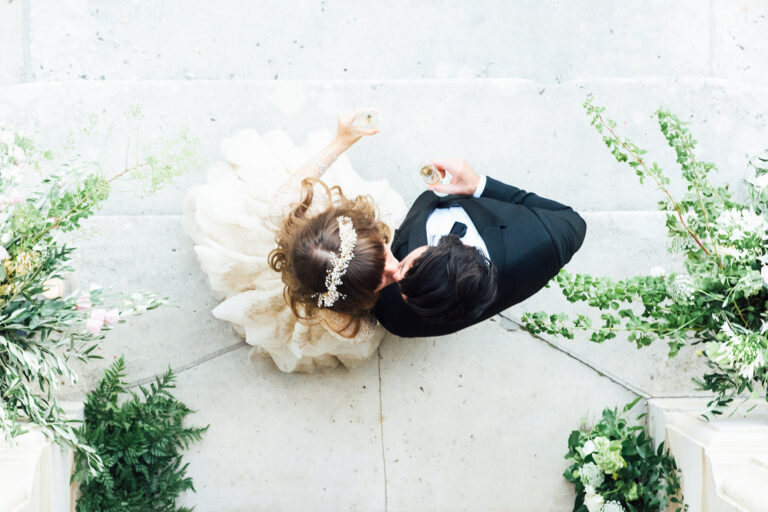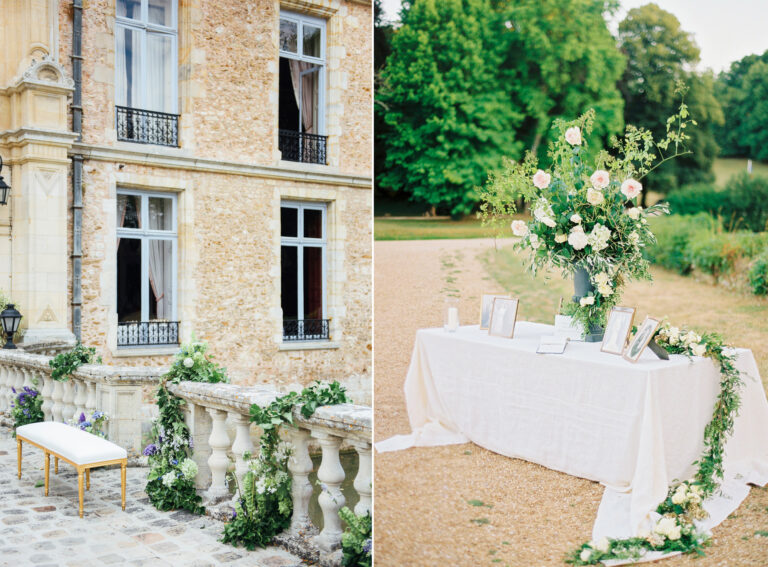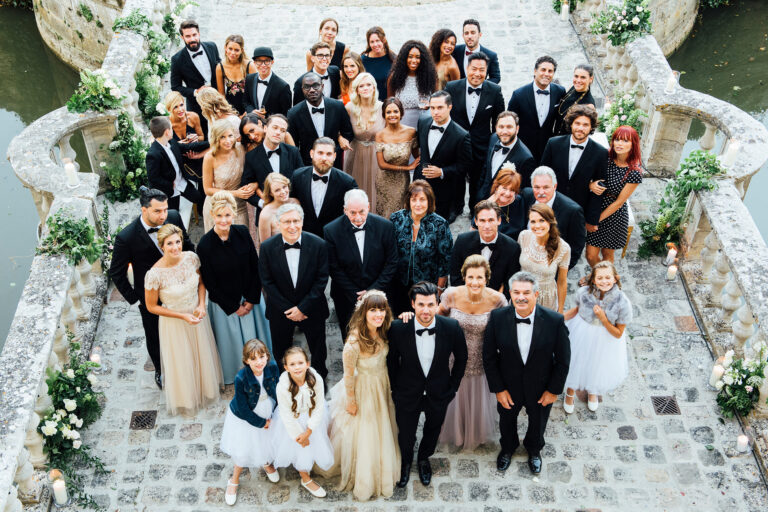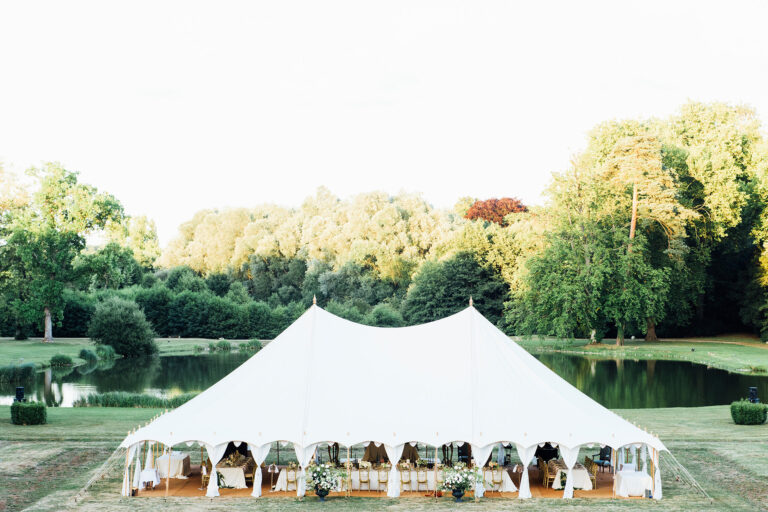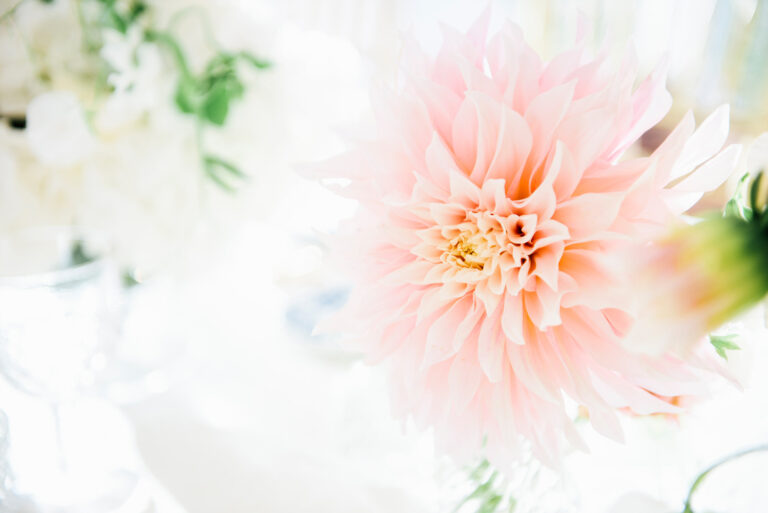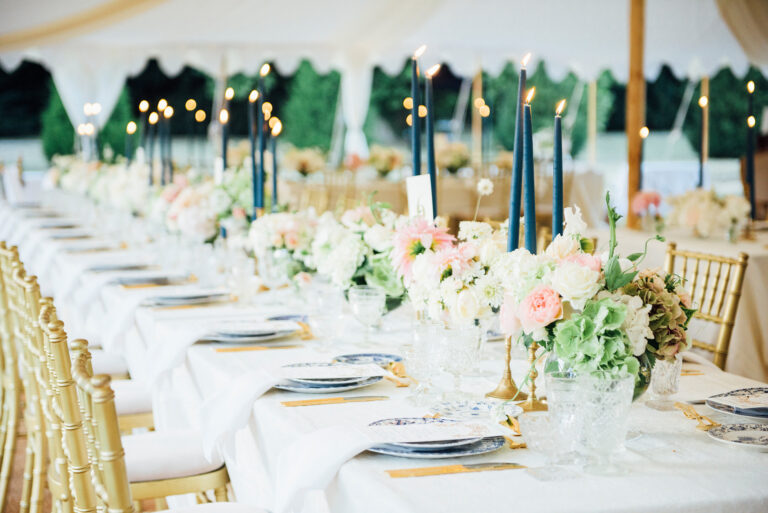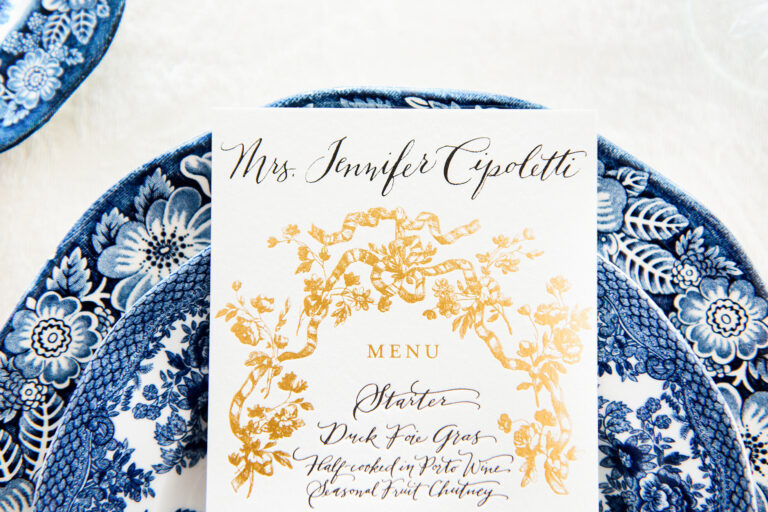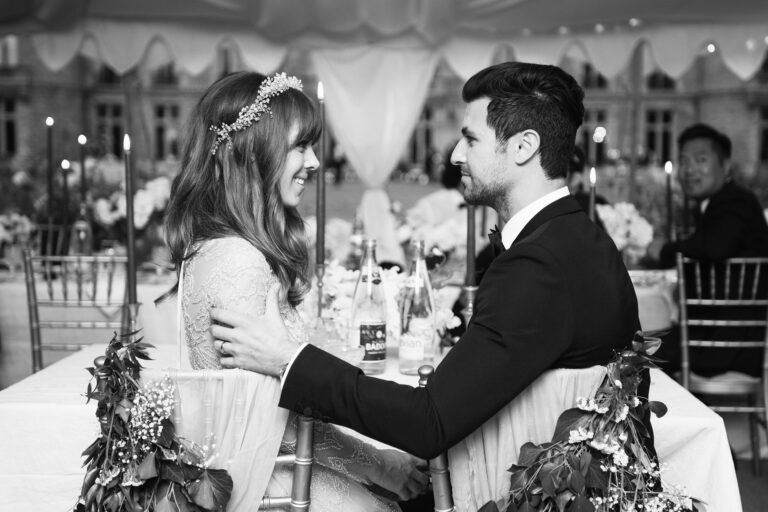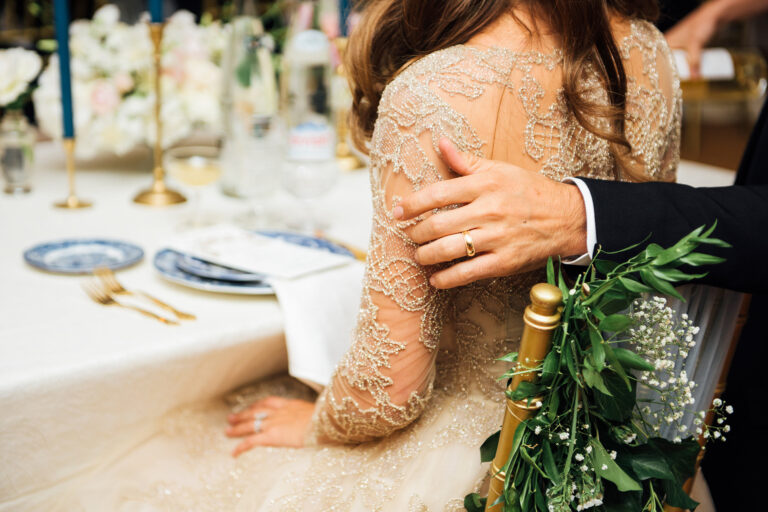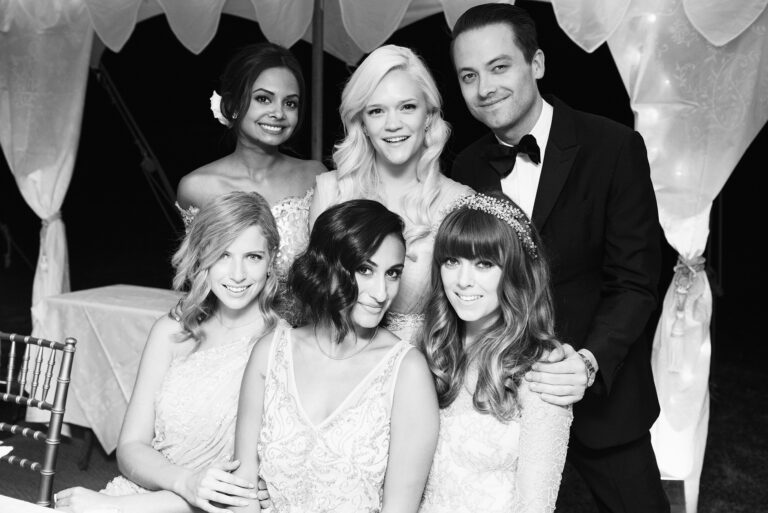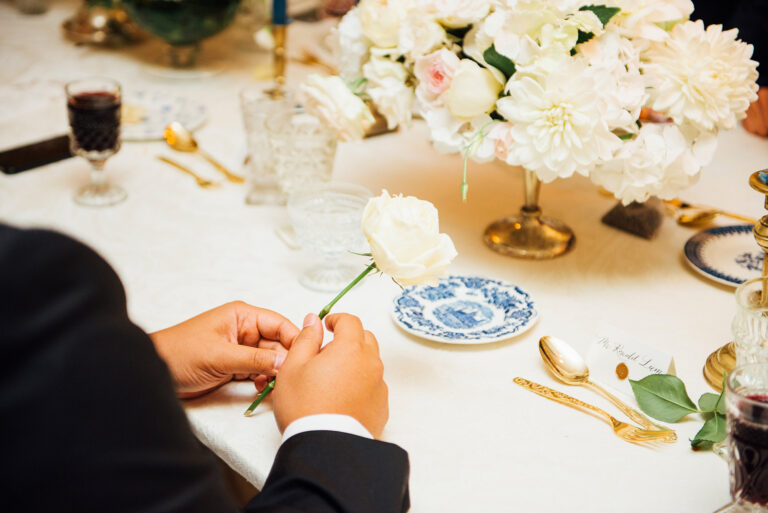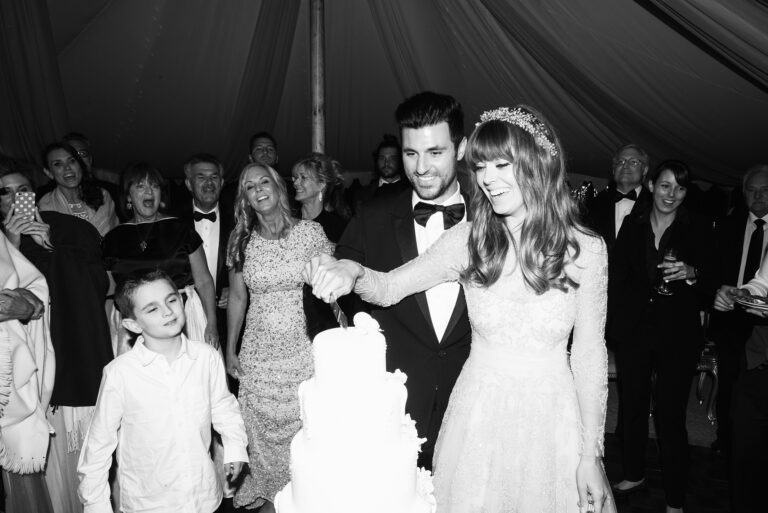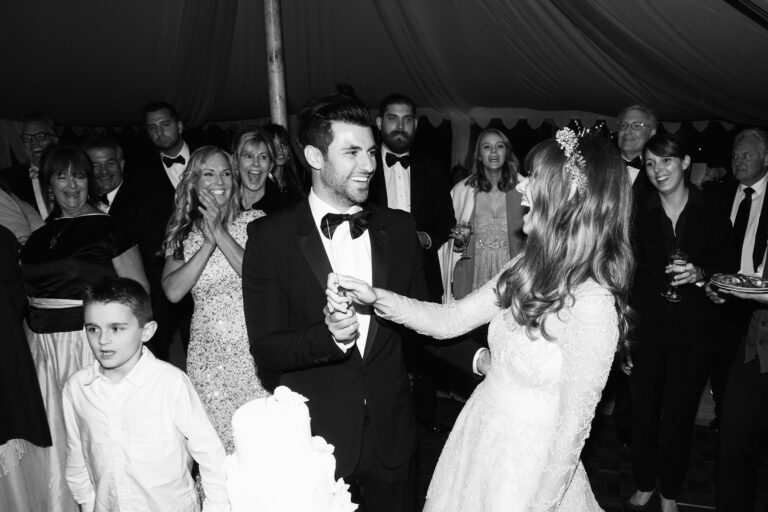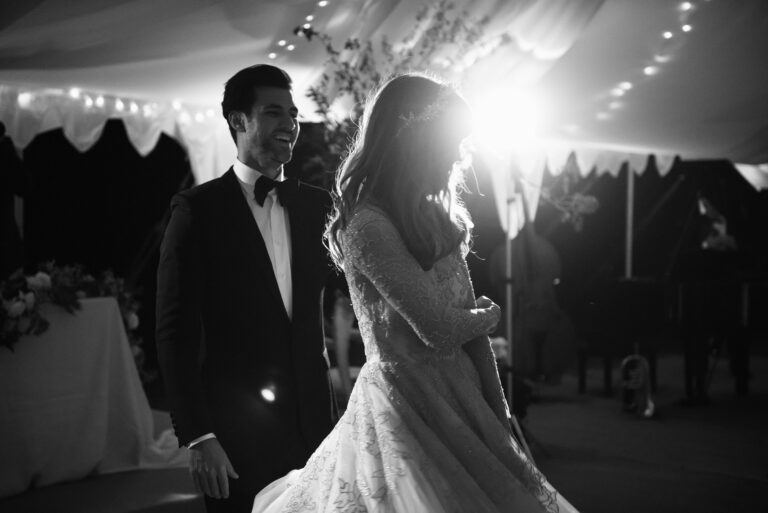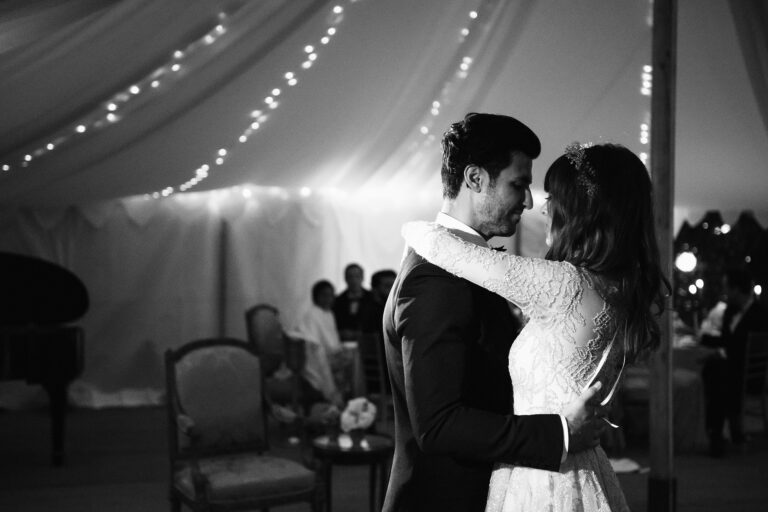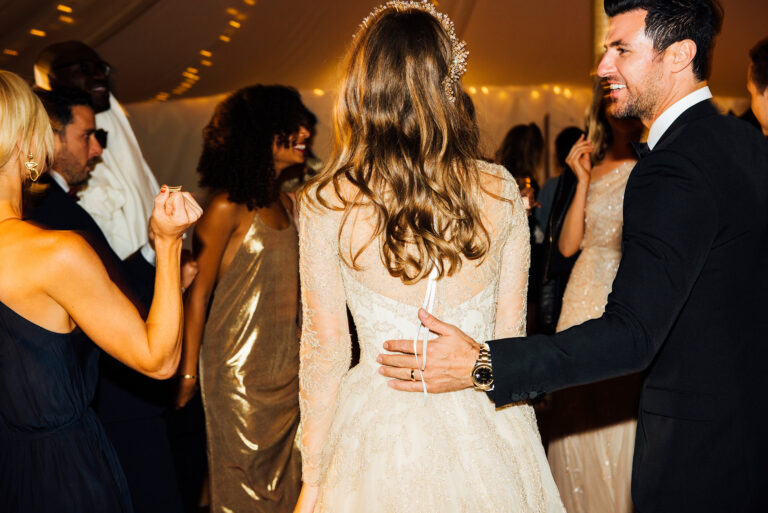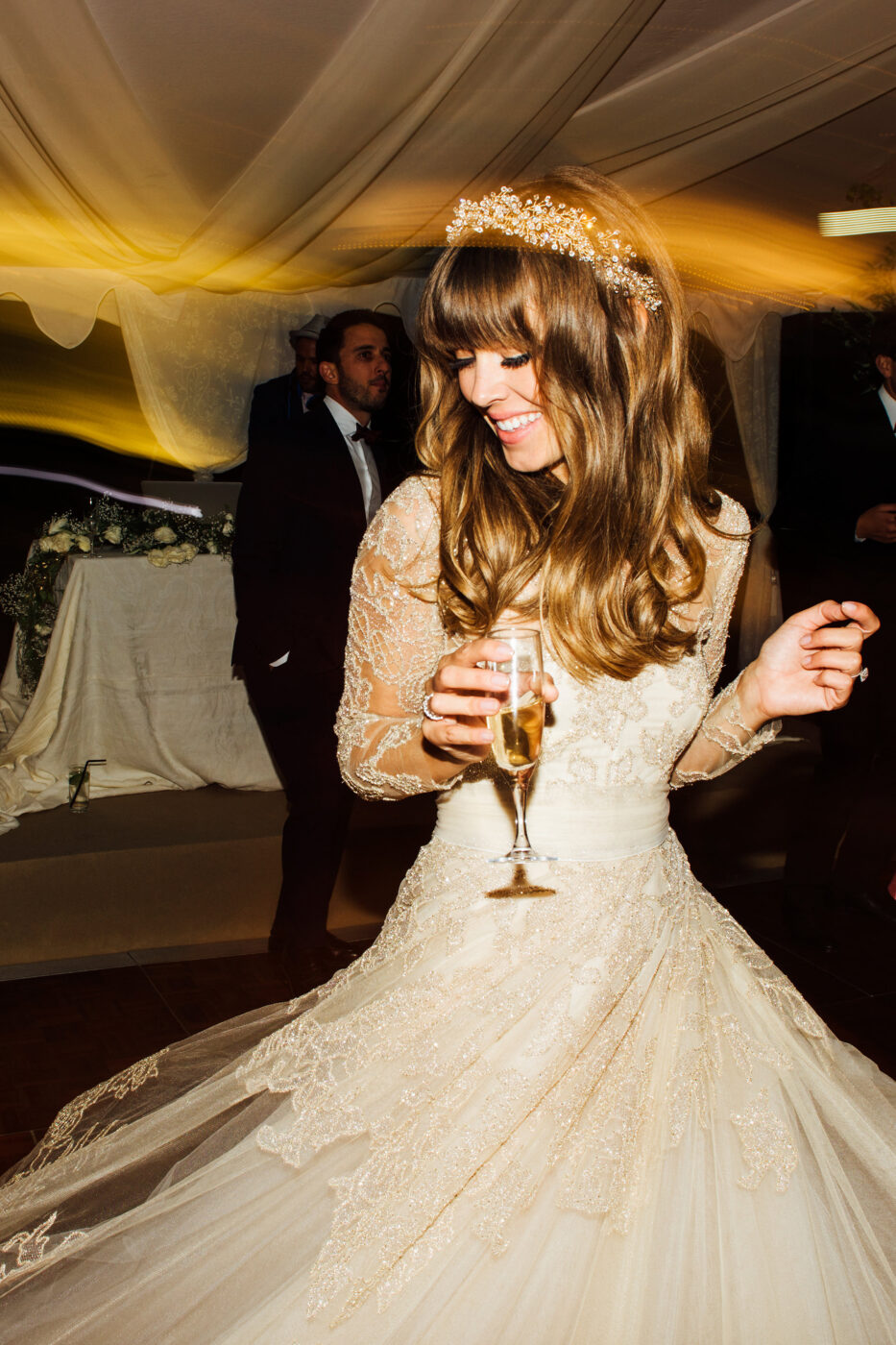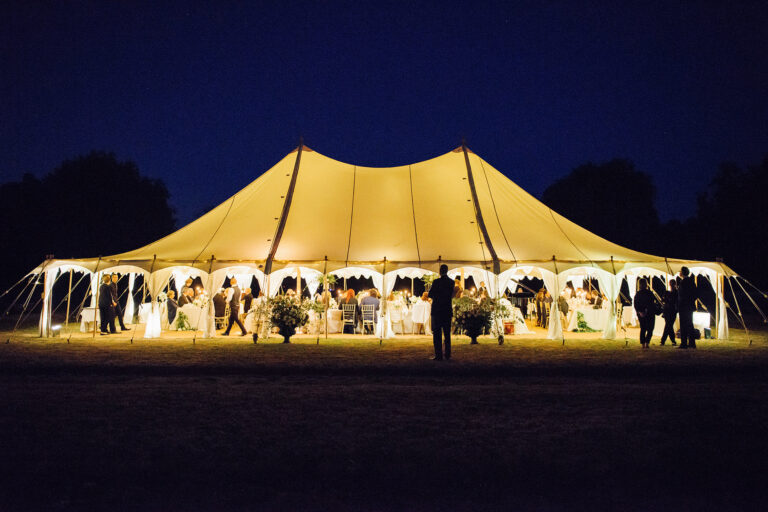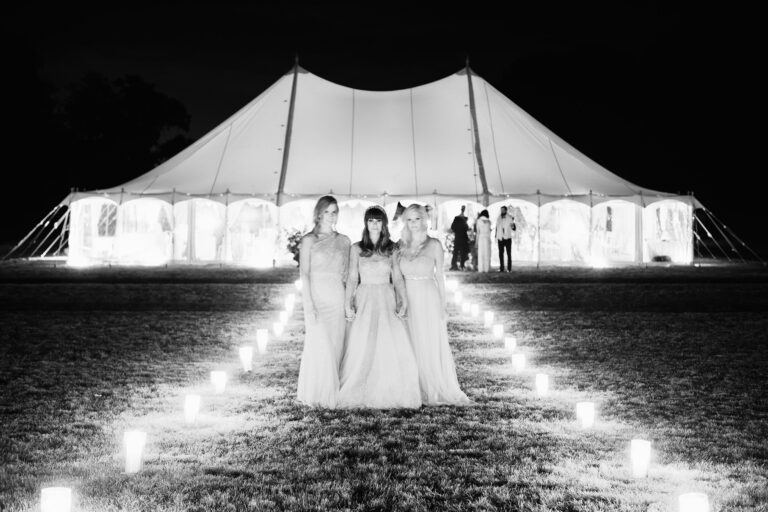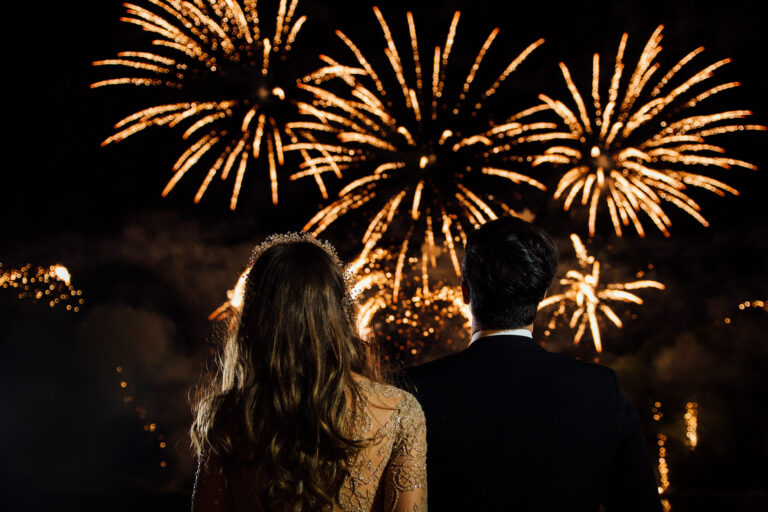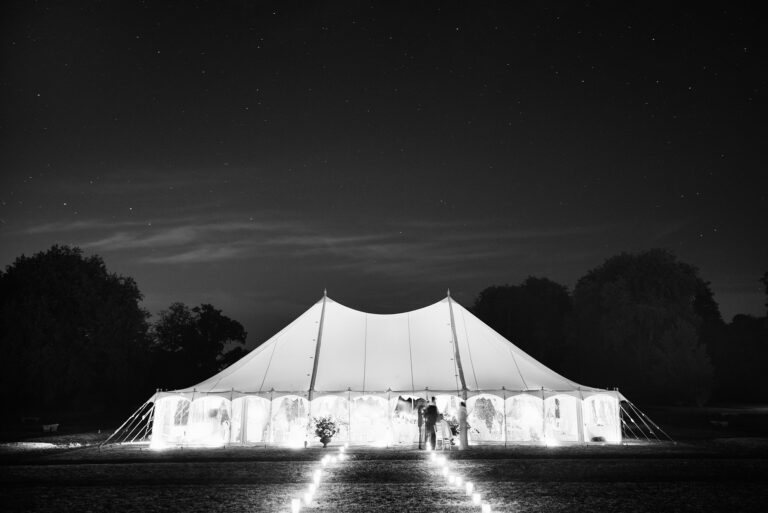 Time has a wonderful way of showing us what really matters. Looking back on my life, there are countless memories of incredible moments that will last forever but I can't help but feel like I've blinked – and time is only speeding up. It's hard to believe that today is our one year anniversary. Exactly one year to the day, we were in France with our closest friends and family celebrating what would be the most special day of our lives…so far. What a wonderful thought it is that some of the best days of our lives haven't happened yet.
As you may have seen, Freddie and I shared a few images on the blog of our wedding when Martha Stewart Weddings hit stands. Those beautiful images were captured by Polly Alexandre, the photographer that Martha's team sent to cover the wedding. However, this is the very first time that I am sharing the intimate moments that our photographers, Katie Mitchell, Jana Williams and BubbleRock captured. Three wedding photographers and a videographer whose work we've admired for years and years.
I feel like I've shared a million stories of about our wedding (click here), planning process (click here), rehearsal dinner (click here), welcome dinner (click here), bridal shower (click here) with Martha Stewart Weddings, and here on the blog so I wanted to take this opportunity to focus on YOUR questions in today's epic feature!
When I put my feelers out to each of you last week via Snapchat and Instagram, we were excited to see that there were still a lot of unanswered questions about our wedding. So in honor of our very first anniversary, Freddie and I have decided to this post to LOVE and each of you with the hopes that our experience can serve as a resource in your very own planning process and shed some light on our experience in the wedding world!
I broke everything down into a few different categories: planning, personal preferences, our collaboration with Martha Stewart Weddings, my wedding planners, and a topic you all ask about, Freddie and I! At the very end of the article, you can find every detail and credit – from fashion to flowers to our incredible firework display! If I missed something, ask in the comments below. I want to answer all of your questions!
I will be sharing our wedding video on Thursday so make sure you're subscribed to YouTube!
PLANNING
Would love to know how you budgeted/prioritized for your big day! Or for example advice you would give–which things you think are totally necessary or what you can cut out.
This is such a loaded question! I think this comes down to what you and your partner's priorities are as a couple! For example, I know a lot of people who don't think a videographer is a priority, but videography was super important to us. Not only did we spring for a regular wedding video, but we also had our videographers, Bubblerock, create a Super 8 film for us (We weren't planning on this but when we saw that it was a service they offered, we couldn't resist).
The most important thing is to identify your priorities together! Create two lists; NEED and WANT. Put absolutely everything that is a MUST HAVE on this list. Anything you can imagine! Then, from top to bottom, put your priorities in order. Once you've done this, you can assign an estimate or build a budget for how much you think it will cost/how much you want to spend on it. It's easier to see everything in a list format, especially when you have a number next to it. This allows you to cut things out that might not be totally necessary and also allows you to edit and make changes as costs and estimates come in. For example, If you had your dress budget at $3,000 and it comes in at $5,000, you know you need to cut 2K from somewhere else. I'm super visual, so this method worked really well for me.
What was the one thing you didn't plan for that happened? (disaster/incident wise) since it was destination?
This is a sensitive subject for me. You can never predict what's going to happen and what's going to go wrong, and I'm definitely not the type of person to cry over spilt milk. There are some things that are totally out of your control, in all situations. So I always make a choice to live my life in the moment – for the most part. Nothing crazy happened on the day of the wedding (which was SO lucky), rather leading up to the wedding.
As some of you may know, when you hire a photographer for a wedding, they come with a second shooter. If you are unfamiliar with this concept, a second shooter allows for maximum coverage on your Wedding Day. While your principle photographer is shooting family portraits, your second shooter has the opportunity to cover details, etc – the point being that it's really hard for one photographer to capture every little detail. My amazing photographer Katie Mitchell had hired a friend of ours as her second shooter – but it fell through two days before the wedding. I can't even tell you how disheartening it was to hear the news that she had to cancel at the very last minute. Just three days before our wedding, we were suddenly burdened with this really heavy moment. But when those moments happen, you have to problem solve and think constructively about how to fix it (life hack rule #1; you literally don't have to get upset about things if you think this way). I remember two weeks before the wedding, I was talking to my Dad and he gave me the best piece of advice anyone had given me when it came to our wedding. He said:
"The wedding will be wonderful, but it will not be perfect. Things will go wrong. When they do, they will be fixed, adjusted, or (if not critical) simply ignored. Leave that to others. The glitches, whether big or small, will be a source of amusement in retrospect. Soak it all in and make memories."
One of my dear friends who was attending the wedding, Jana Williams, heard about what had happened and voluntarily stepped up to the plate to assist Katie that day. Jana is a very well known and established wedding photographer so for her to do this for us out of the kindness of her heart was something that we will NEVER forget. The moments she captured are ones we'll now be able to share with our children for years to come.
WAIT, I totally just remembered an incident that's actually quite funny now that I look back on it. The Chateaus catering had decided that they were going to do a BBQ for lunch for all of our guests on the day of the wedding (to serve before any of the festivities started). I remember getting out of the shower and walking into the bridal suite. My bridesmaids were all sitting around getting their hair and makeup done. I was overwhelmed with the smell of BBQ, the room was FILLED with smoke! The wind just happened to be blowing the smoke directly into the bridal suite! I kept saying, "I'm going to be a BBQ bride!". Our planners were quick to get the chef to move the BBQ operation to another area. Crisis avoided. LOL!
Did you plan by yourself or hire a wedding planner?
We planned our wedding with Bash, Please. They were a huge asset to us with helping to handle coordination of all vendors overseas, which would have been very time consuming had we tried to do this ourselves. They also helped a great deal with handling our contracts, day of planning and execution, and coordinating our guests' travel and itineraries. We had always had a very strong idea about what we wanted our wedding to be when it came to the design, so they were VERY helpful in knowing what vendors to contact for those specifics. I think at some points they thought we were crazy because we were so adamant about having specific design details. For example, we couldn't find a company who created tents like the one we had our reception in. Apparently these don't exist in France. It took us months to find this one. They would show us different images of tents that we could have and I was like nope, next, nope, next, (my bridezilla moment). But in the end, we ended up finding a company that could do it. Persistence pays off people!
I understand that planners are an expenses that some would prefer to skip which is totally understandable however I would recommend one thing if that's the case; hire a day of planner. A day of planner is often offered by hotels, they are there to assist on execution day of and there are also planners that you can hire just for day of. My only bit of advice there is to make sure you genuinely like and respect who you are hiring. Your wedding day should be nothing but positive happy energy so this not only goes for your planner but for your entire team of vendors. Dealing with someone who is anything but peaches and cream is not fun in general so make sure to properly meet and chat with each vendor – it just helps foster smooth sailing 🙂
How many guests were invited/attended?
We had 65 guests in total.
What do you advise on travel logistics for your guests? I'm currently in the process of planning my own destination wedding and want to make travel as easy as possible for my guests.
For a destination wedding, it is super important to drill information into your guests from the beginning! We used a website called Riley & Grey which is one of the best wedding websites around. It's super user friendly and so easy to build. There are so many options to include and one was travel. We were able to clearly direct our friends and family to this page for them to gather ALL of the information they needed more than a year in advance. We also included a travel card in our invitation suite. About three months before the big day, we set up a designated wedding email and emailed everyone details again from that email account. If there were any questions or concerns, we were able to manage them from this email. Of course, there are always the less tech savvy guests whose hands you have to hold through the booking process, but it's SO worth it!
Any tips for planning a wedding in France or a destination wedding in general? How many trips did you make and how many would you recommend?
Getting planners stateside so you don't have to deal with time difference in correspondence is vital. We also made two trips to meet our vendors, scout the location and taste the food. If you're doing a destination wedding, I'd definitely suggest visiting at least once, no less than three months prior to the wedding to make sure you know the lay of the land. That way, there will be no surprises when you get there. Read about our Chateau Tour to find our venue HERE
How long did your wedding take to plan?
It took us nine months to plan.
I would love to know about the dinner cruise you had!?
Read about our Welcome Dinner HERE.
Is there is one thing you could do differently from your wedding day and/or planning what would it be?
In all honesty the only thing I'd change is to make it one day longer. It was a bummer waking up the morning after the wedding and having to leave. I would have much preferred to have had everyone stay for one more night. But if we'd done that, I'm sure I'd be writing that I'd have everyone stay there for two more nights if I could…☺
PERSONAL PREFERENCES
First look or no first look + why/why not?! What would you recommend for photos/logistics?
YES! Well I guess as long as you aren't superstitious! Here's the real reason we did a first look. Summers in France are infamous for their 11PM sundown's. That means that that "perfect" light, the "magic hour" happens around 7PM which is obviously when we wanted to have our ceremony and then take photos around the beautiful property. We were also on a little bit of a time crunch because we had to do fireworks before midnight which meant that Ceremony, Reception, Dinner and speeches would all have to happen before midnight. If we tried to squeeze taking all of our photos in after the ceremony, we would have been under serious time constraints, and we just didn't feel like having this kind of pressure on our wedding day. We had all afternoon to prep and get ready, so why not take our photos before? We had a very intimate, first look moment – I included a photo of it above ☺ It really allowed us to absorb everything that was happening slowly, instead of all at once; the last thing we wanted to feel was rushed.
Did your wedding party all stand up with you or did you have them sit during the ceremony?
As you can probably tell from my mismatched bridesmaid dresses and from our first look preference that we aren't the most traditional bride and groom. We definitely didn't feel that it was necessary for our wedding party to stand up there with us. I think it made our ceremony more romantic to just have the two of us up there.
When and where did you do the bouquet toss?
This was actually something that we completely forgot to plan! After Freddie and I were finished taking photos post ceremony, I went up to the bridal suite to change into my second gown. We passed the main dining hall upstairs that has a balcony that overlooked the reception area where our guests were gathering. I looked at Freddie and he clearly already had the same idea. We walked out onto the balcony for an incredible moment, overlooking the grounds of the Chateau, our beautiful tent, and all of our guests.
What did you do about relatives that couldn't make the journey?
Freddie and I both come from relatively small families and have a very close group of friends. When we first started throwing the idea of a destination wedding around, we knew we'd have to get the blessing from most of our friends and family for us to want to do it overseas. I think we were really lucky that the majority of our core friends and family were able to make it. We did however honor our grandparents in a very special way that meant a lot to me. On the table with the guest book, we featured our grandparents and great grandparents' wedding photos in vintage gold frames. A beautiful way to have them there with us on this day.
What about those fireworks?!
In France, Firework shows are VERY popular for weddings. In the states, they can cost about triple. When we originally budgeted for it, we thought this was going to be a big expense, it actually turned out to be a fraction of the price we thought it was going to be! The French take their firework shows very seriously! Once we confirmed who we'd be working with (credits at the end of this) they asked us what song we wanted to hear. Freddie and I mulled over this one for a while! But considering that all of our musical decisions thus far had been on the traditional side, strings and a live orchestra, so we wanted to keep it in the same vein. I've always LOVED Edith Piaf, ever since my grandmother introduced me to her music when I was young. I don't remember the exact moment we decided but we went with her song, Non je ne regarde. The firework show was literally orchestrated to every note!! I've never in my entire life seen such an extravagant show. It completely exceeded any kind of expectation we had. Pure magic and after that the party really started.
ABOUT MARTHA STEWART WEDDINGS
As you may have seen this past January, our wedding was featured on the cover of Martha Stewart Weddings' Winter Issue! A real "WTF is this real life moment" as you can probably imagine. I've received an overwhelming amount of questions about how this came to be and this is the very first time I will be opening up about my partnership with them
What was your partnership with Martha Weddings like, if you're allowed to discuss! Did you reach out to the magazine yourself, or did they reach out to you? How does that work?
As you can probably tell by reading this, I love to write. I've been a contributing writer for a handful of sites for years in addition to my own blog. When we got engaged, I reached out to Martha Stewart Weddings and asked if they'd be interested in having me on as a contributing writer. I know they'd done this in the past with bloggers so I knew it wasn't totally out of left field. Each month, I published stories for their site (see them all here). Everything from my wedding design inspiration to bridesmaid shopping – it's pretty special to be able to look back on this process in such a well documented way.
When it came to a discussion about covering the wedding, they told me that if I wanted my wedding covered, that I'd have to keep images pretty hush hush. What does that mean? Well magazines and websites like to have what the editorial world calls "exclusivity". They want to be the first to share about it! So, if you are looking to have your wedding featured, the best way to go about doing this is first starting a dialogue with an editor at the magazine of your choice. My conversation started by sending them a PDF of wedding inspiration so I could paint the picture of what they'd be featuring – Inspiration from Pinterest of what I wanted everything to look like. Of course nothing was concrete because we didn't have any of that yet.
From there, keep the editor abreast of your developments as you firm things up like vendors, location and fashion decisions – for example, when you decide on your dress designer, shoes and accessories. Once we had everything locked in, and about three months prior to the wedding, Martha Stewarts team told us that they'd be sending a photographer to the wedding to document our big day for an in book feature. Never did we imagine that it would be on the cover (although we had our hopes)! I remember getting a call mid November 2015 from the editor that I'd been working with. I'd just walked out of a lunch meeting in Manhattan and had a new voicemail. She said, "Congratulates Jenny, you and your husband have the cover of our winter issue". I was alone when I heard this. I literally started jumping up and down like my heart was flying, HOW COULD THIS BE REAL?! I dialed Freddie, I dialed my mom, I dialed my dad, no one answered. LOL!!! I eventually got in touch with Freddie and he was like, "What do you mean, WE have the cover". We wouldn't see what the cover image actually was until we received a few pre released copy in the mail in December. I'll always remember the moment we opened up the box and pulled it out. We were speechless….just screams. Funny side note, Freddie actually didn't believe we were on the cover until he saw it. He's a " I'll believe it when I see it" kind of guy.
My best bit of advice for getting your wedding featured in a magazine or online would be to keep photo posting to a minimum. Obviously you won't have your photos back from your photographer for a few months anyway so instead of posting them all over your social media, send a few highlight moments to the editor or submit them to an online publication. The weddings I see featured are ones that very few details were shared about until the feature is released.
Now you know why I didn't share these moments until now!
Was your wedding paid for?
We feel very lucky to come from a family that believes in the traditional way of hosting a wedding. My father covered the cost of everything (within reason I might add).
How did your family react to the feature? They must have been proud!
Leading up to the wedding, my family knew that there was a chance it would be happening as much as I did. Once we found out that Martha Stewart Weddings would be sending a photographer, that's when everything became a little more serious – but never any pressure. It was more excitement than anything.
Did you change anything because Martha Stewart Was covering?
ABSOLUTELY NOT! We had our wedding planned to a T, every little detail was there because we wanted it to be there. Martha's team was just there to capture it.
Did they pay for anything in your wedding, or provide support in any way?
Not a penny! And visa versa. We had our wedding just as we would have without them there and they came to cover the wedding just as a magazine would cover any event. It was purely collaborative, for the love of love and weddings!
How long after the wedding did the story finally get published?
6 Months
Were you able to tell anyone that you would be featured, or did you have to keep it top secret?
I'm not one who likes to talk about things before they happen but I did share with a few of my closest friends and family of course. But we only knew a month before so we didn't have to keep the secret for long.
Were you refrained from posting about your wedding on social/blog until the story published?
We weren't "refrained" but we were told that if we posted a lot about our wedding, there'd be nothing exclusive to share about the wedding when it hot stands. This goes back to the first question. Magazines want to cover events exclusively to incentivize people to read their story. If I'd shared everything about the wedding on social media, there'd be nothing for the magazine to cover.
Was there one thing you would have done differently having seen how the story looked in the magazine?
Nope, not one. The experience of working with Martha's team was an absolute dream.
LOVE LIFE
What has changed in your relationship with your husband after being married?
Before we got married, I didn't think we could be closer. It's an unexplainable bond, looking into the eyes of your soul mate and giving them your vows is such a deep experiences. You're connected in a different, deeper way.
What was your most favorite moment of the entire day?
Freddie and I didn't go the traditional route of spending the night in separate rooms. We've been together for seven years and I was in a freaking 600 year old castle, no way I was sleeping alone! LOL! On July, 25, 2015, we woke up to the sun soaking our bridal suite. The floor to ceiling windows overlooked the area where the reception would be so we saw everyone hustling and bustling to get everything going and the beautiful tent was complete. I was in a complete state of awe and relaxation. Before Freddie woke up, I threw my robe on and went downstairs to get breakfast for the two of us. We had rented out the Chateau so it was just our friends and family. The chef had set up the most incredible breakfast buffet so I tip toed down in my robe and collected a few goodies for Freddie and I to eat quietly in bed before the day began. Ww sat at the foot of the bed together in our robes listening to our song that we'd have our first dance to in a few hours (Dustin O'Hallorans Opus 23). Those moments with him before everything were so very precious.
Number 1 tip for a great relationship?
Become a master communicator, have an abundance of patience and empathy, and appreciate your partner.
What's your love story?
Read all about there HERE
FASHION
What shoes did you wear?
Jimmy Choo Made To Order Fabel and Lance
Who designed your headpiece?
How many sparkles were on your Monique Lhuillier dress? Like exact numbers?
15,876 (kidding, I have no clue but I thought it was a funny questions 🙂
How did you choose your dress?
Read about that whole process HERE
Did you have more than one dress for the ceremony and then the reception?
Yes, I wore a Pronovias gown for the ceremony and then changed into a Monique Lhuillier Gown for the reception. The train on the Pronovias was too long to bustle and I wanted a dress I could dance in and something that had ornate detailing. This Monique Lhuliier gown was perfection.
VENDOR INFORMATION
Event Planning and Design:
Bash, Please
Accessories:
Jimmy Choo
shoes and clutch;
Pronovias
veil,
XIV Karats
engagement ring, bracelet, earrings, and wedding bands;
Melinda Rose
headpiece for reception dress;
Bridal Trousseau
underpinnings
Bridesmaids' Dresses:
Bhldn
Freddies Tuxedo, Bow Tie, and Shirt:
Saint Laurent
Bridesmaids' and Bride's Robes, Eye Masks, Ring Bearer Pillow, Lavender Sachets, Custom Napkins, Groom's and Groomsmens' Pocket Squares:
Cloud Hunter