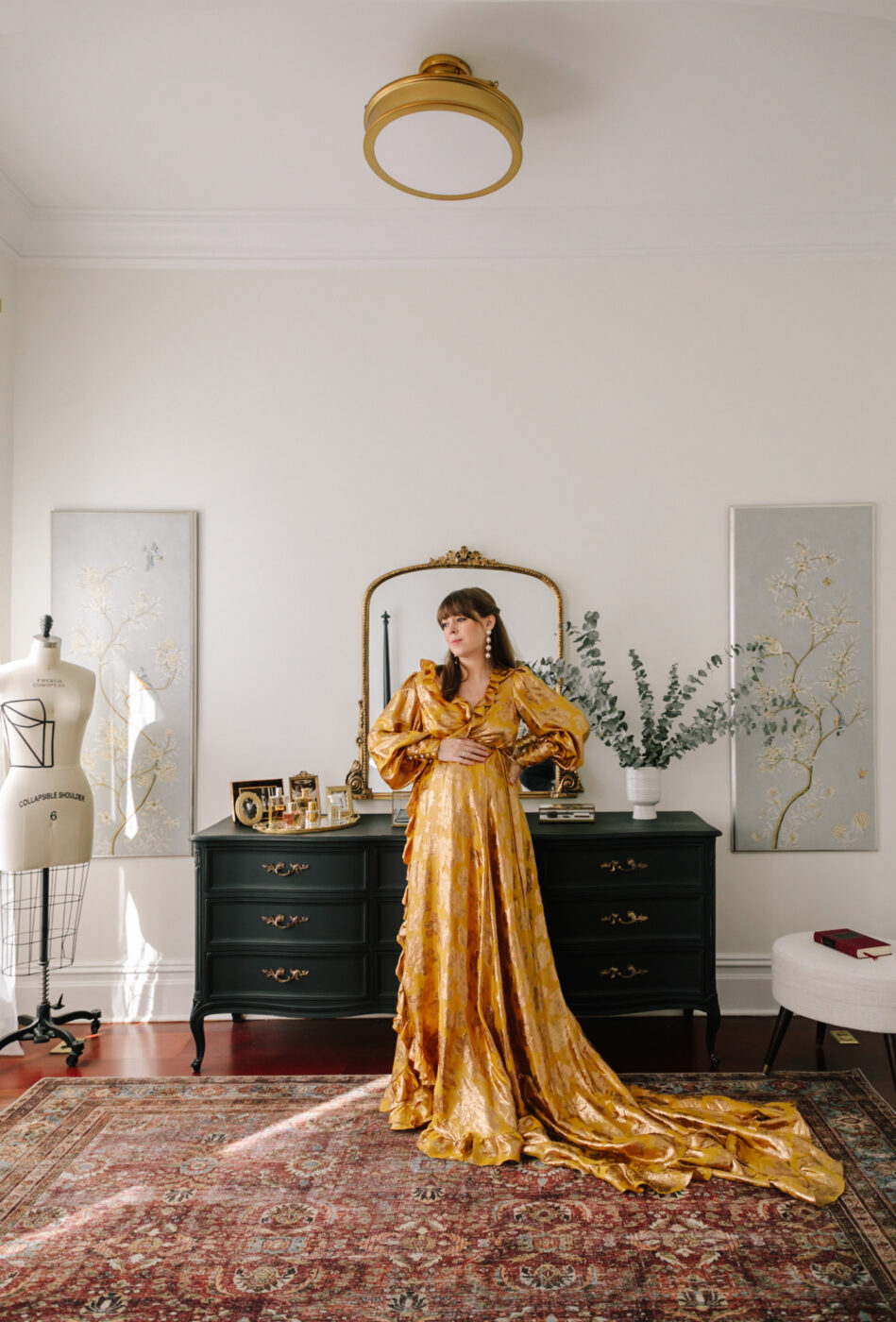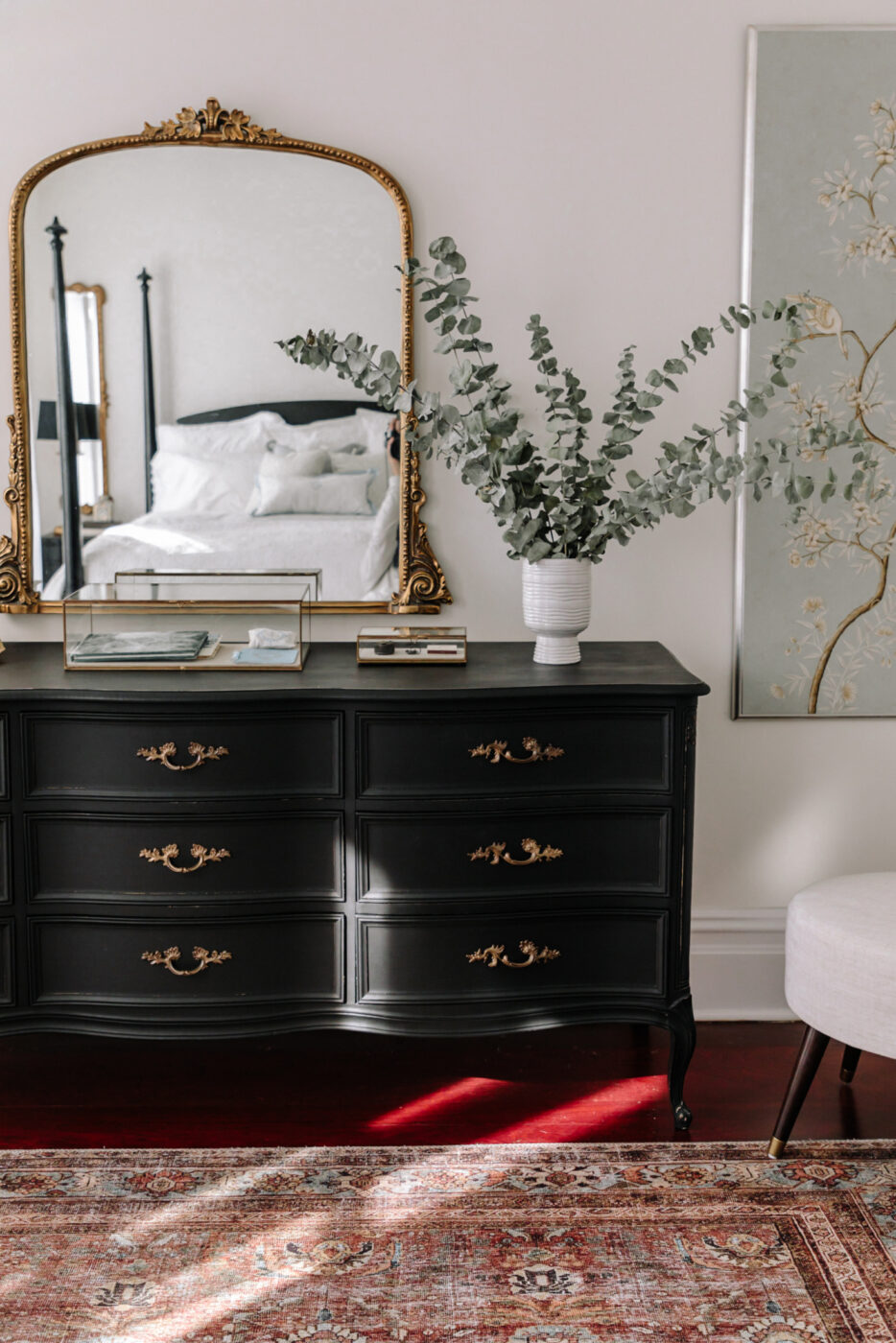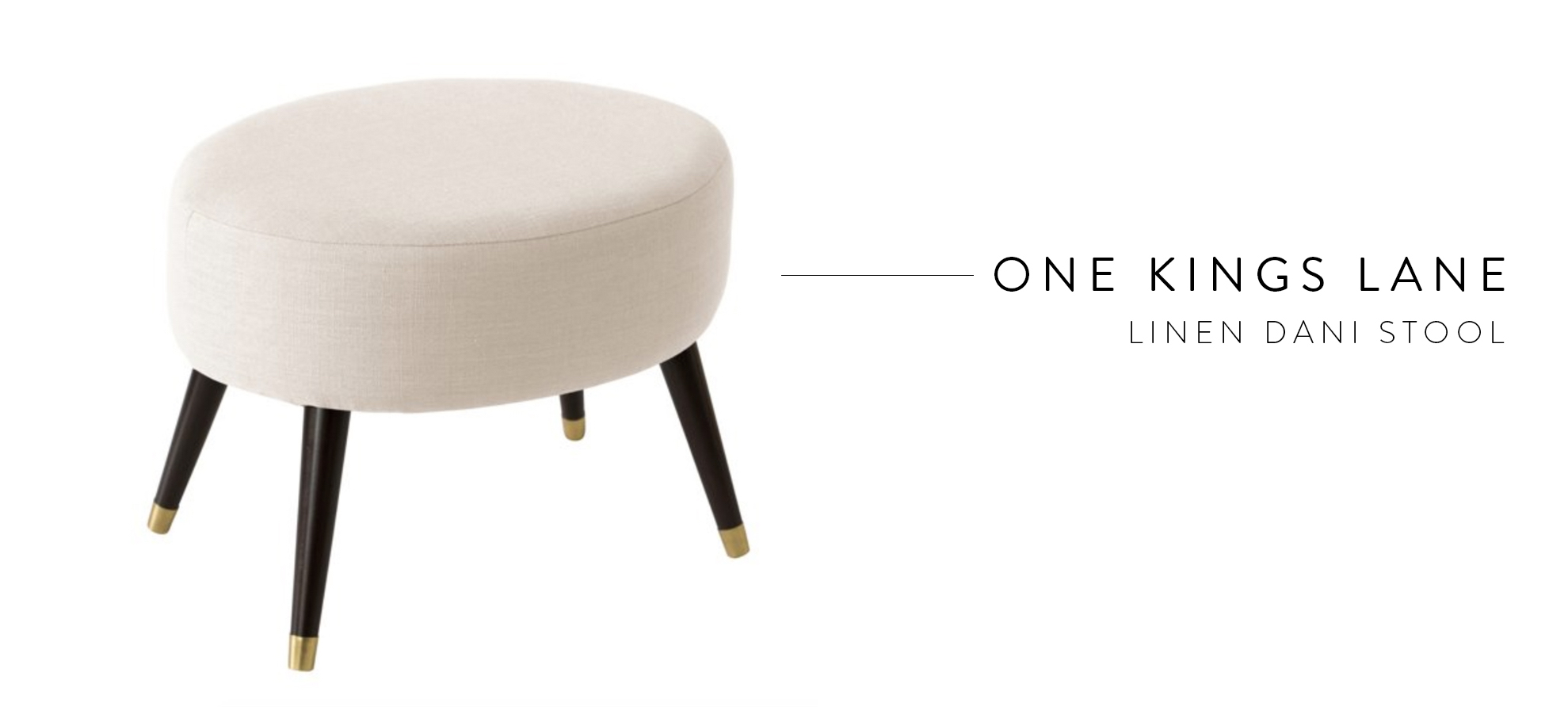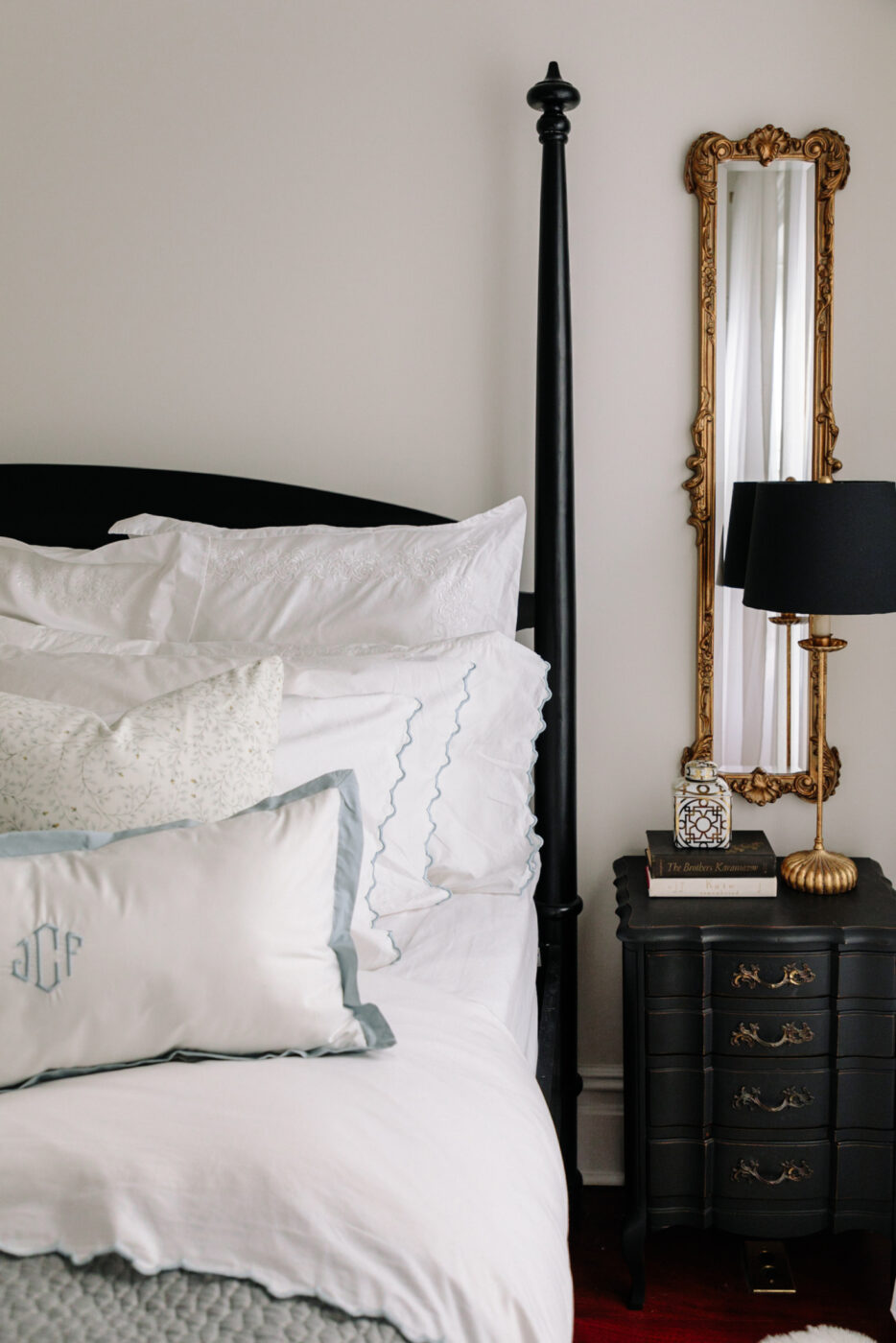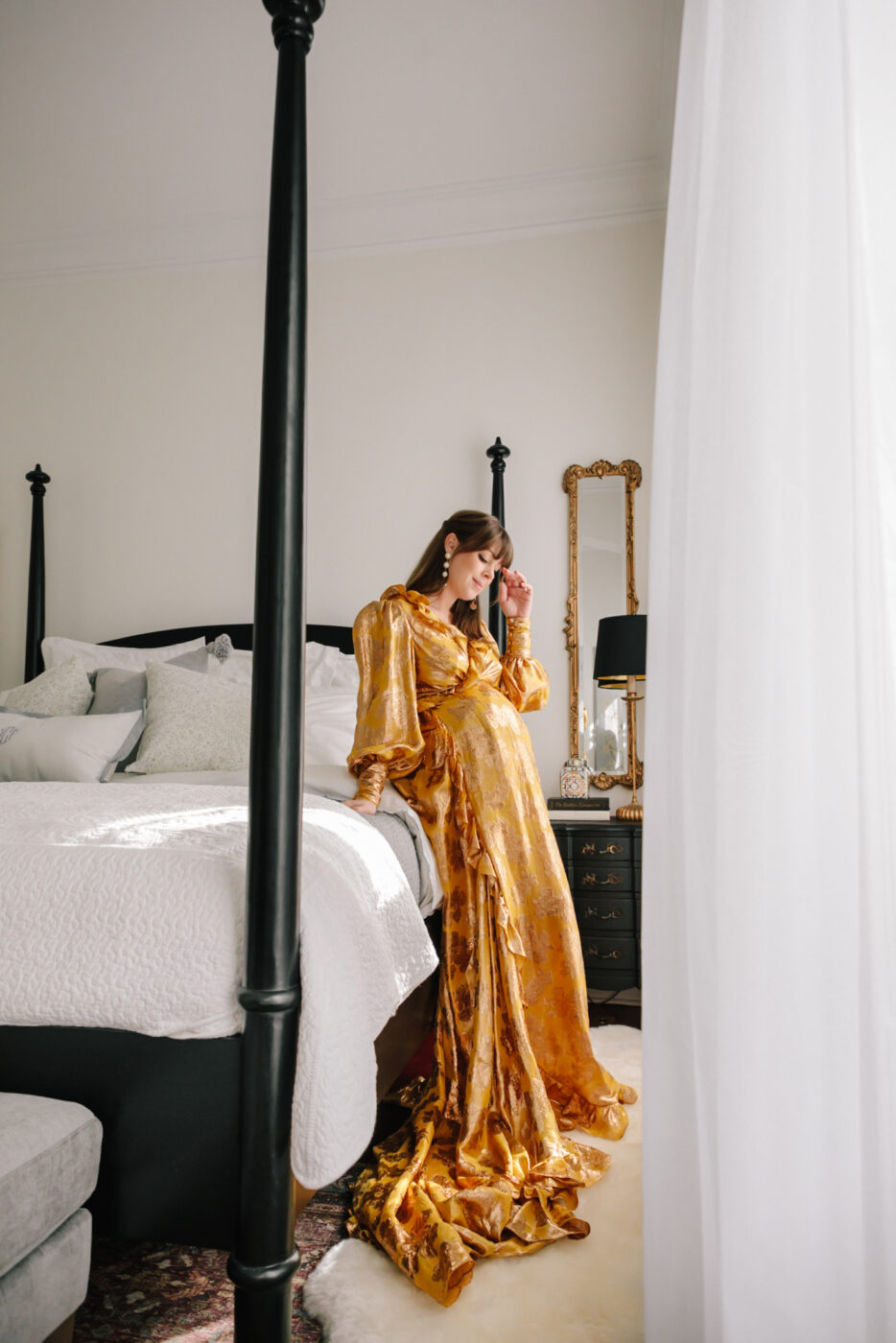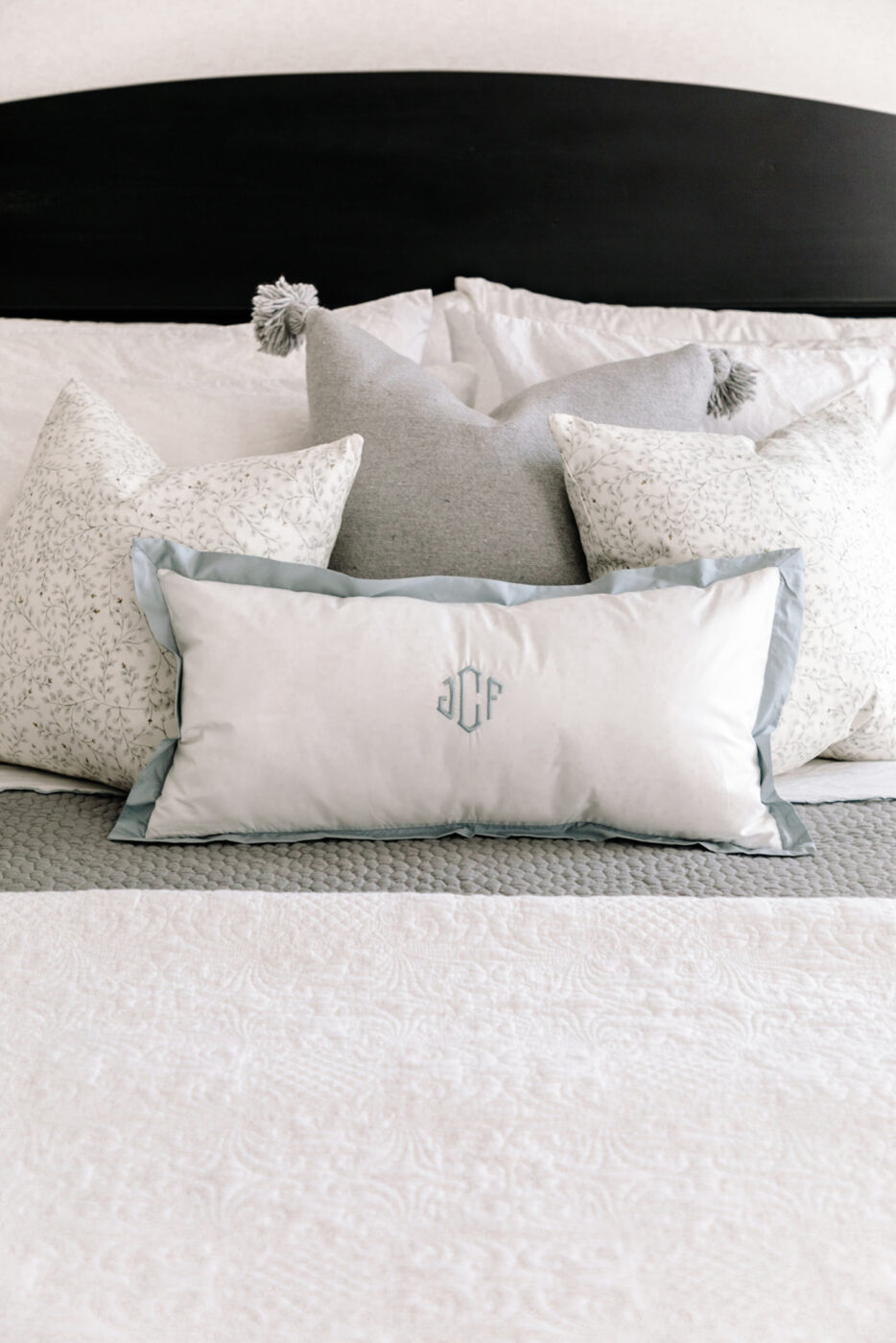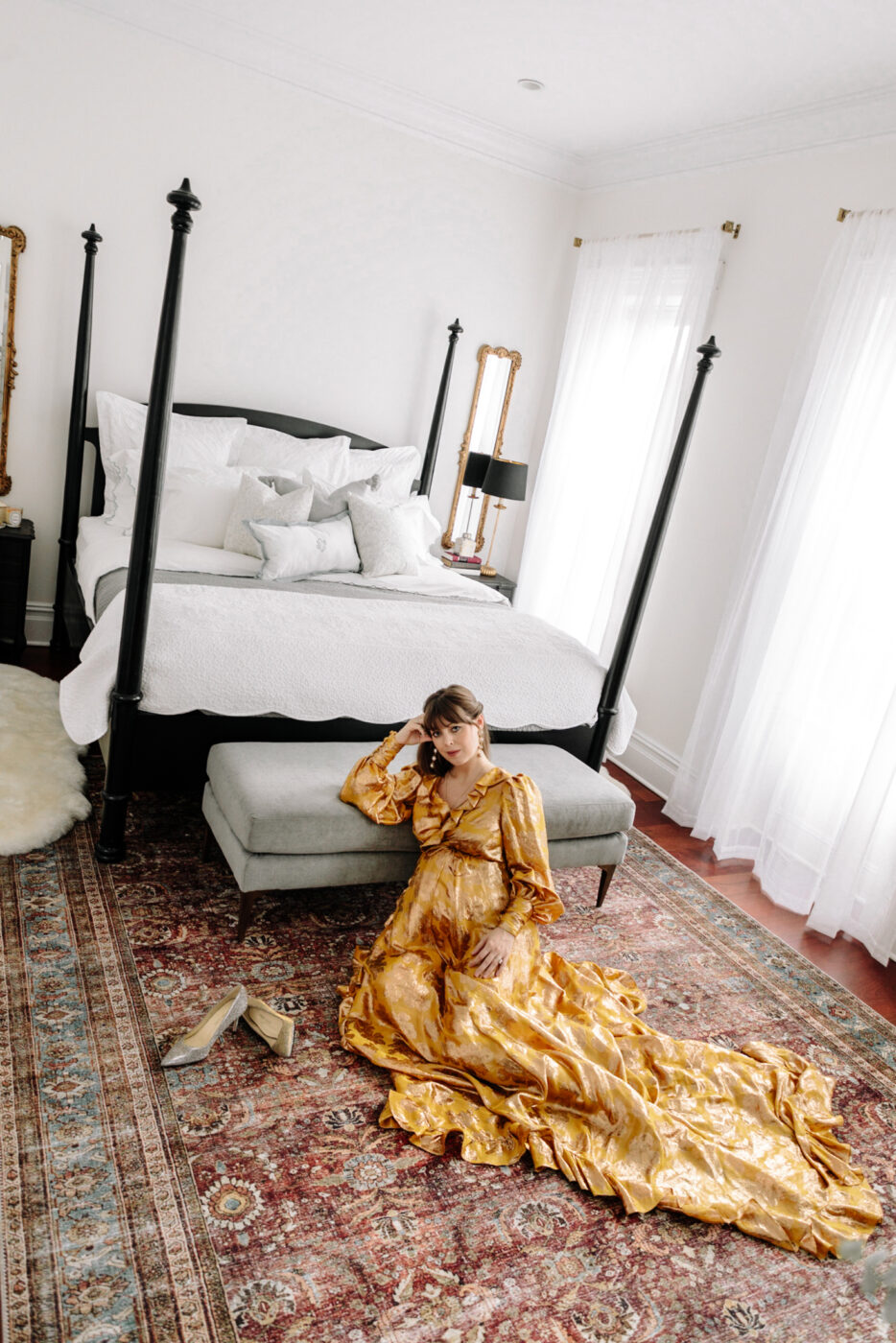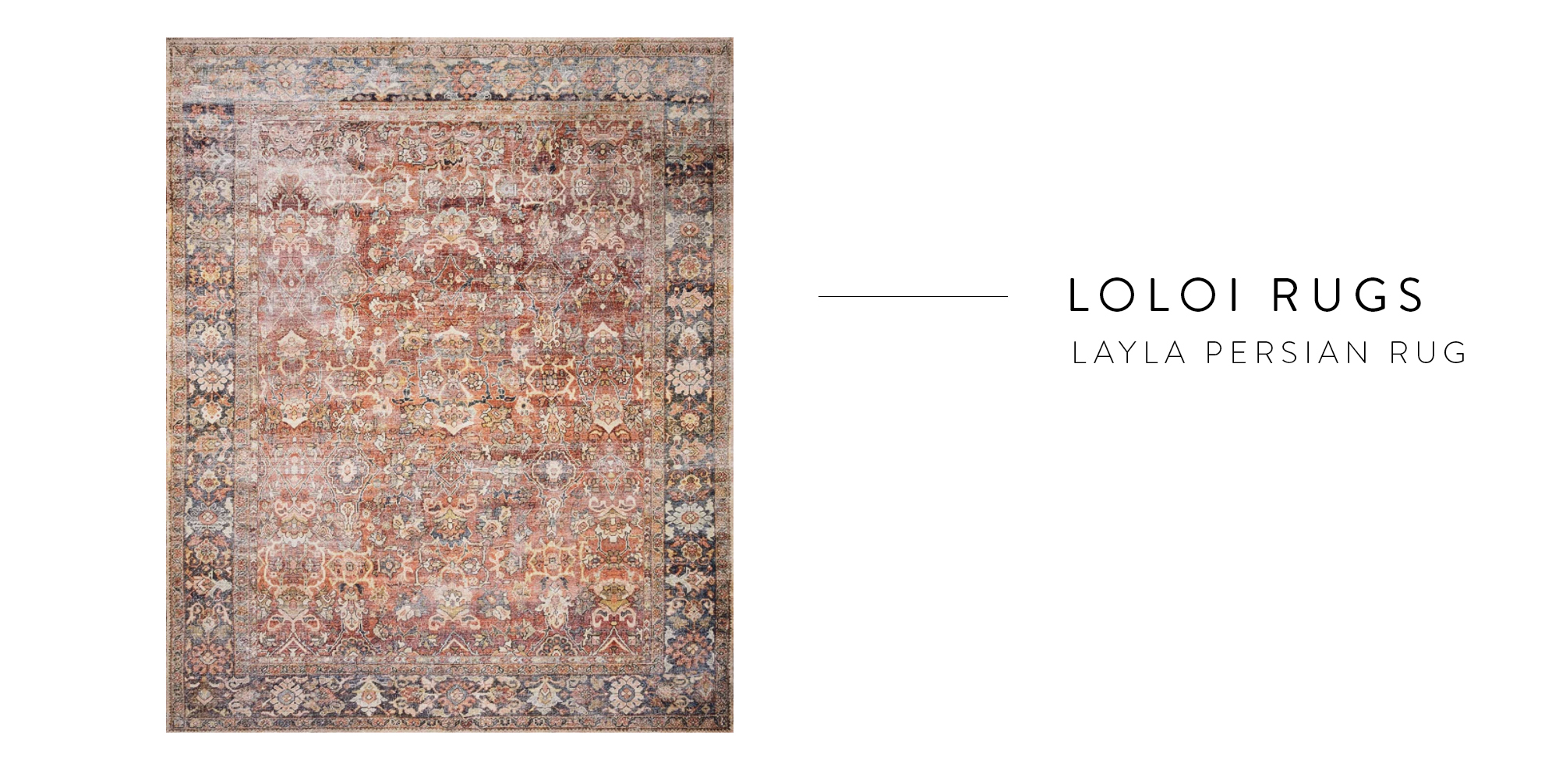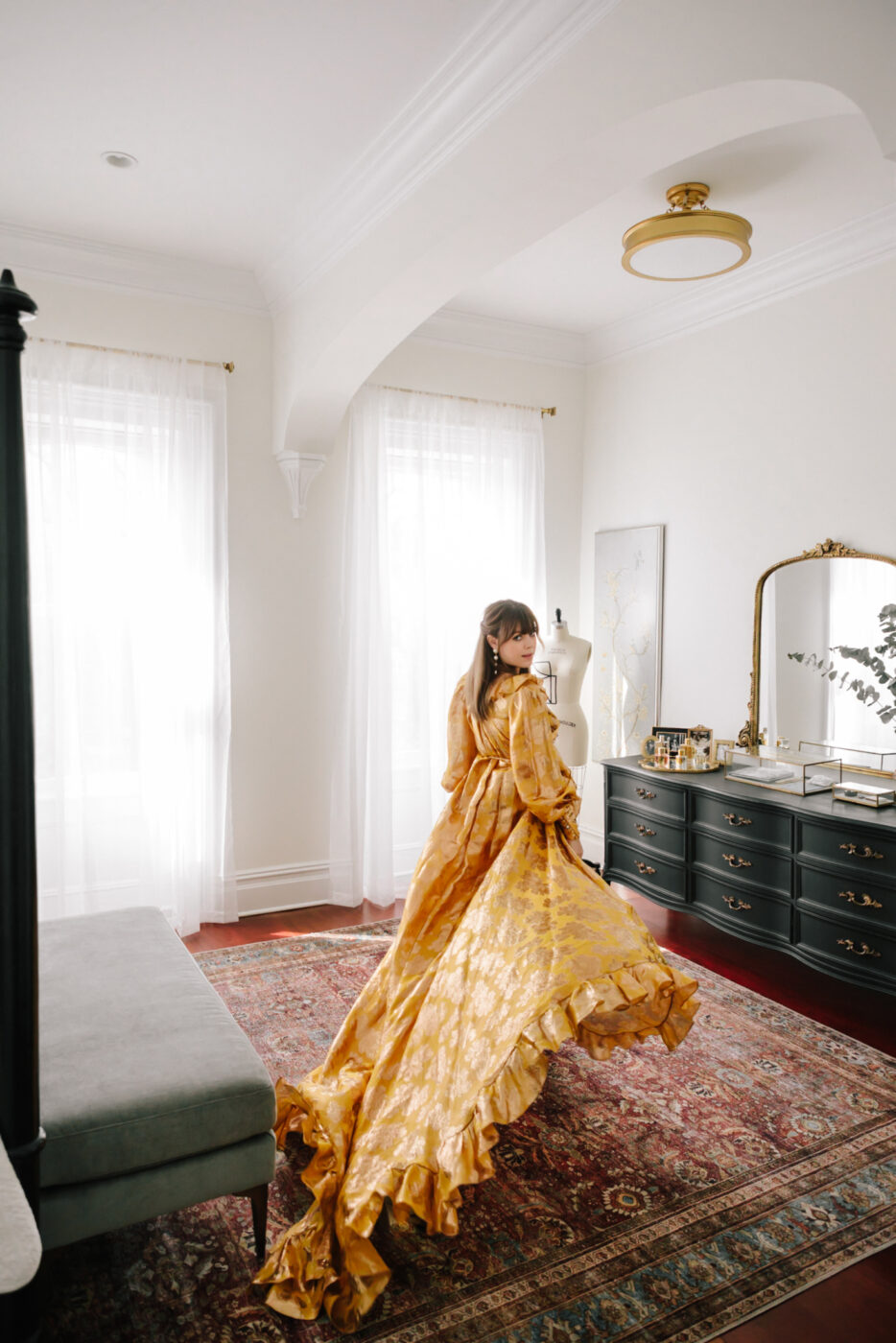 As many of you know, we moved into our cozy brownstone home last September and ever since, have been working away at finishing up each of the rooms. Freddie and I are so excited to invite you into our home and kick off this seven part series, starting with our bedroom.
We found this newly renovated single family brownstone with a backyard in the historic downtown district of Jersey City that's lined with cherry blossom trees and Brownstones. Very West Village feeling with a downtown area that's home to so many delicious family owned restaurants, mom and pop cheese and bread shops, adorable cafe's and a local butcher. There's a farmers market that take place each Sunday in the park and it's always packed to the brim with kids, dogs and families. We truly feel like we found a neighborhood that's suited for what we need right now in our lives. I personally couldn't love it more!
The convenience to the city is unbeatable too, just two stops on the path train to Christopher street – tops 20 minute commute time in rush hour traffic. Manhattan living was amazing for the year that we were in our Chelsea apartment but knowing that we wanted to start a family soon, we knew it was temporary while we looked for a place we wanted to put roots down. We found out we were pregnant just three days after we signed on the place – talk about timing!
Freddie and I have always been drawn to spaces that boast a Parisian flair with a quintessential old New York City vibe, this place couldn't fit the bill more. When we began concepting design for each room – we did'nt work with a designer – we stared by collaborating on Pinterest boards. Freddie and I would find a centerpiece to each room and then build out around it.
For the bedroom, we knew that we wanted a rustic Hudson Valley farmhouse vibe – something that felt like our little nest. It's a large, airy space with high ceilings that get's hit with a very romantic and soft afternoon light. The large plank red cherry hardwood floors, subtle architectural element of the original arch and wood finials makes the space feel very organic so we decided to bring in dark colors as influences the space to create some depth and warmth.
The first piece we settled on was the four post bed (this photo was our original inspiration and here is our Brownstone design inspiration board). We then found an incredible Etsy vendor who has one of a kind estate sale pieces which is where we found our dresser and nightstands. From there, we knew we needed to warm the space, so we brought in this Loloi rug that has french blue accents in it which helped to inspire the rest of the rooms decor. From the Chinoiserie bird paintings to the bed bench and accent pillows.
Considering I will be spending a lot of time in the room when baby arrives, I couldn't be more happy with how it came together. I am absolutely in love with waking up here each morning and that's what matters most!
I've linked each item here for you, including the beautiful Monique Lhuillier gown I'm playing dress up in, to peruse from. I there's anything I forgot, just leave a comment and I'll be sure to get back to you with a link!
FLOOR

Loloi Layla Rug | Sheepskin Rugs
BEDSIDE

Ferrera Twin Skinny Mirrors | Clove Stem Table Lamps | Antique Nightstands (Similar)
DRESSER WALL

Antique Dresser (Similar) | Chinoiserie Diptych Paintings (Similar) | Large Clear Glass Box | Vintage Vanity Tray | Anthropologie Dresser Mirror| Corner Stool
BED

Burke Decor Bed Frame | Allswell Mattress | West Elm Andes Bench | Lulu & Georgia Pom Pom Pillow | Lulu & Georgia Floral Pillows | Embroidered French Blue Trim Pillow | Scalloped French Blue Trim Bed Sheets | Frontgate Euro Shams | French Blue Quilted Coverlet | Scalloped Quilted Bedspread
WINDOWS