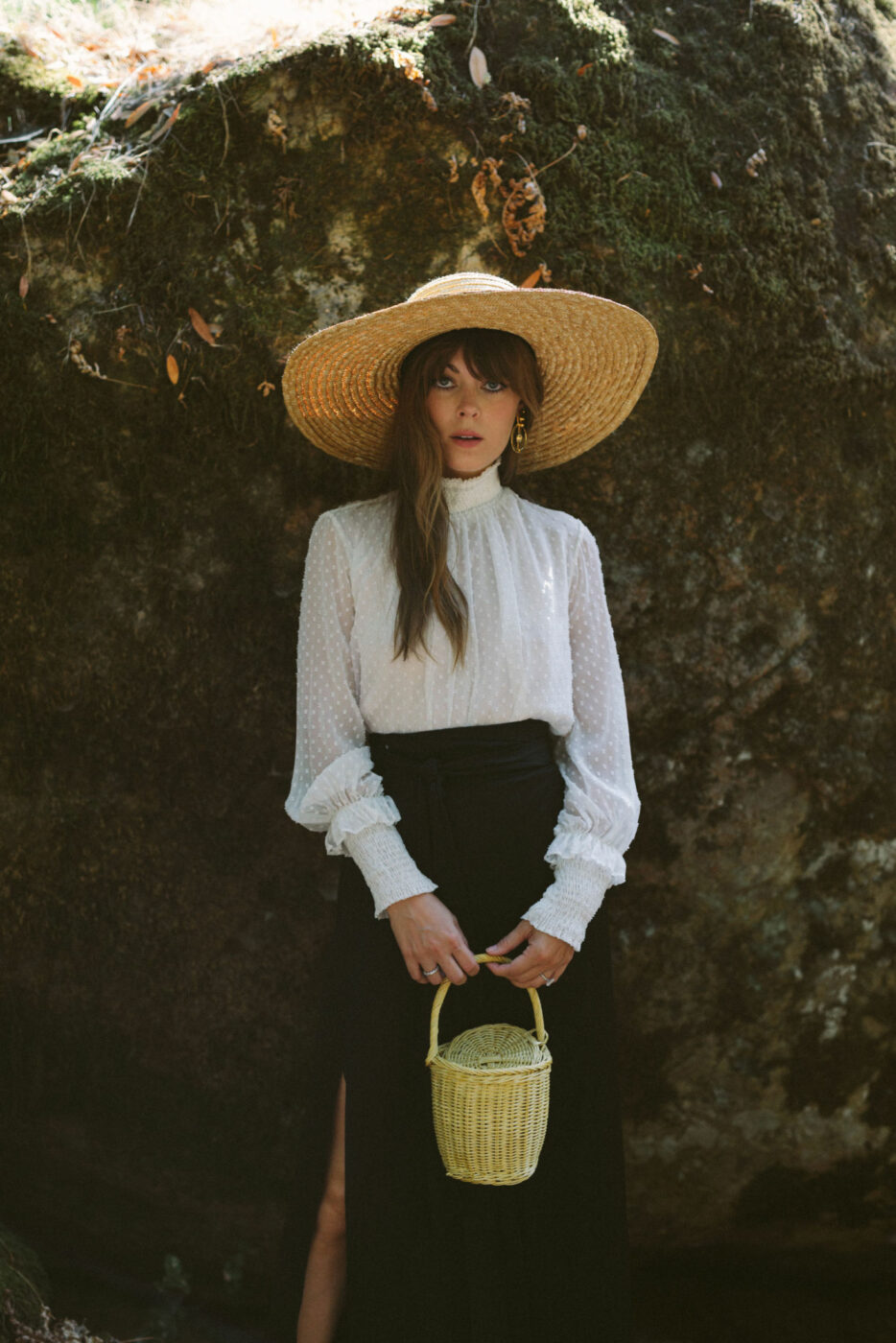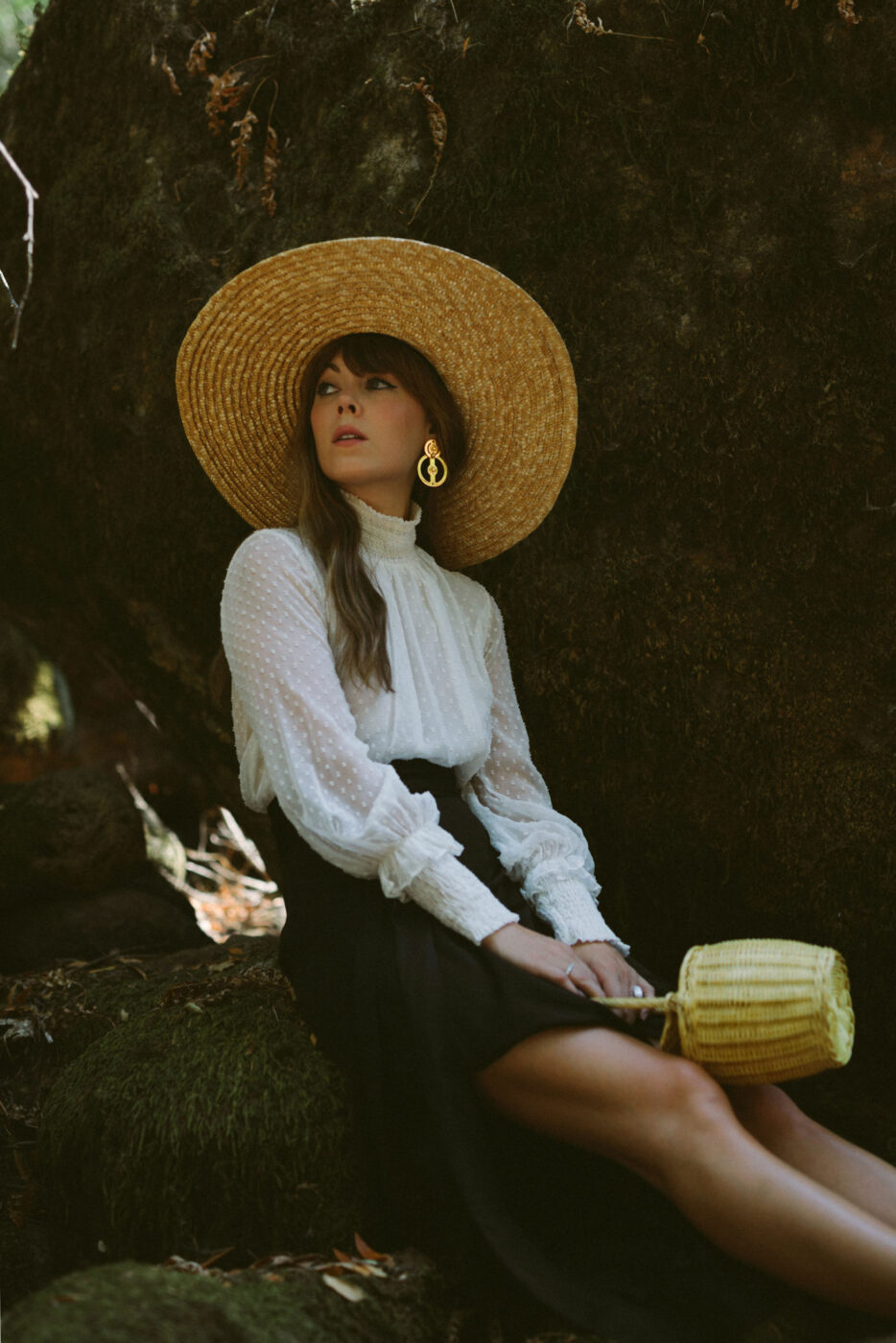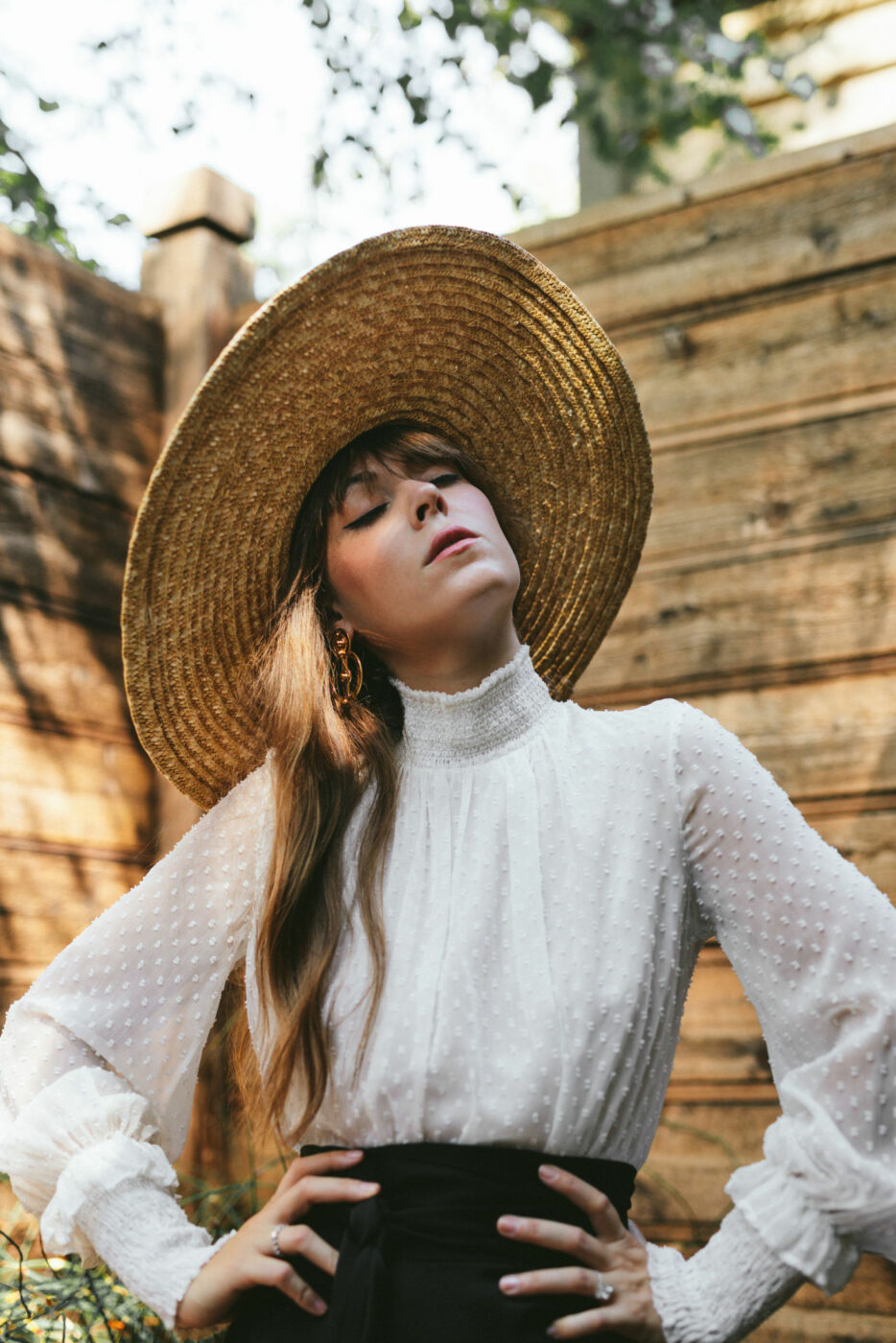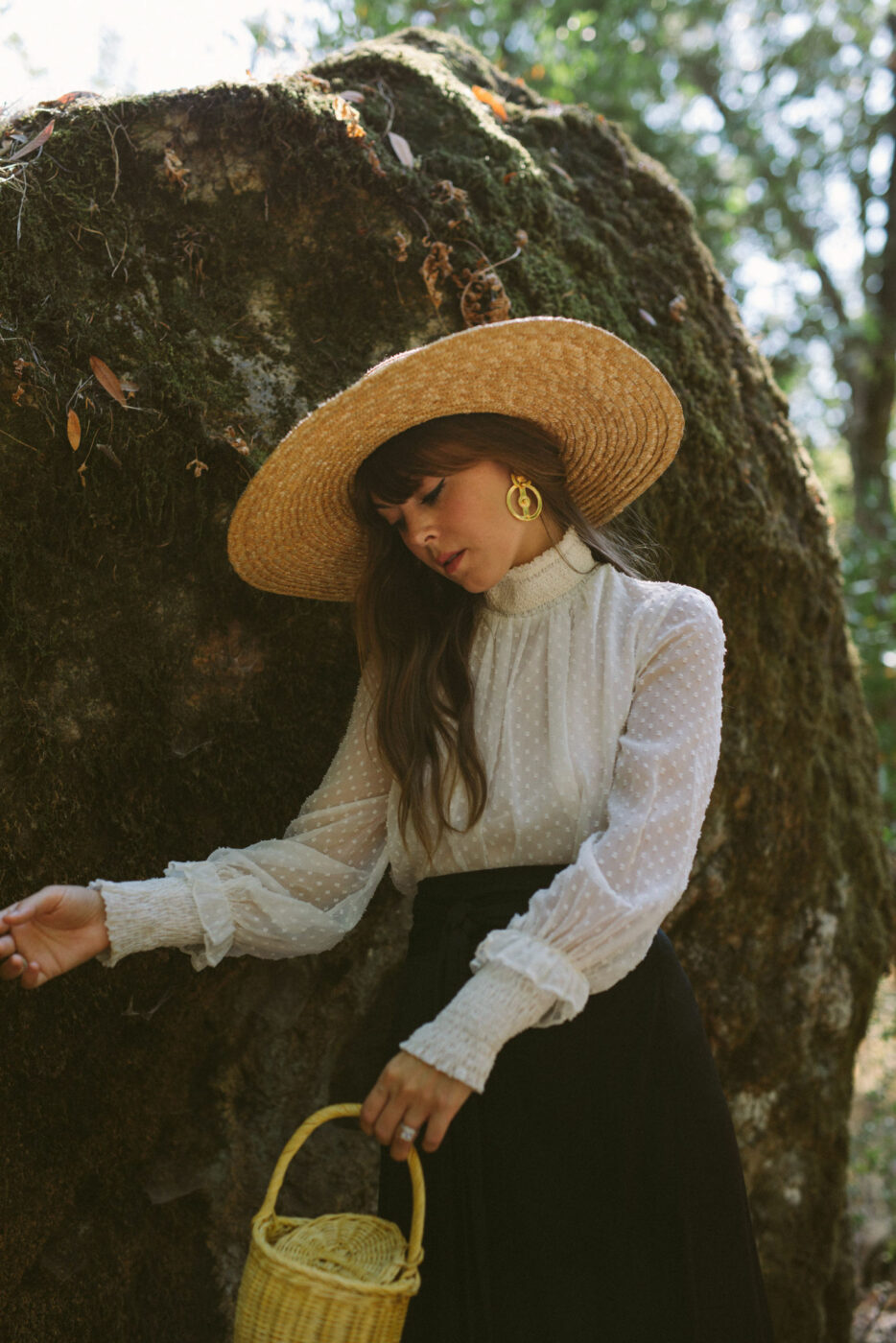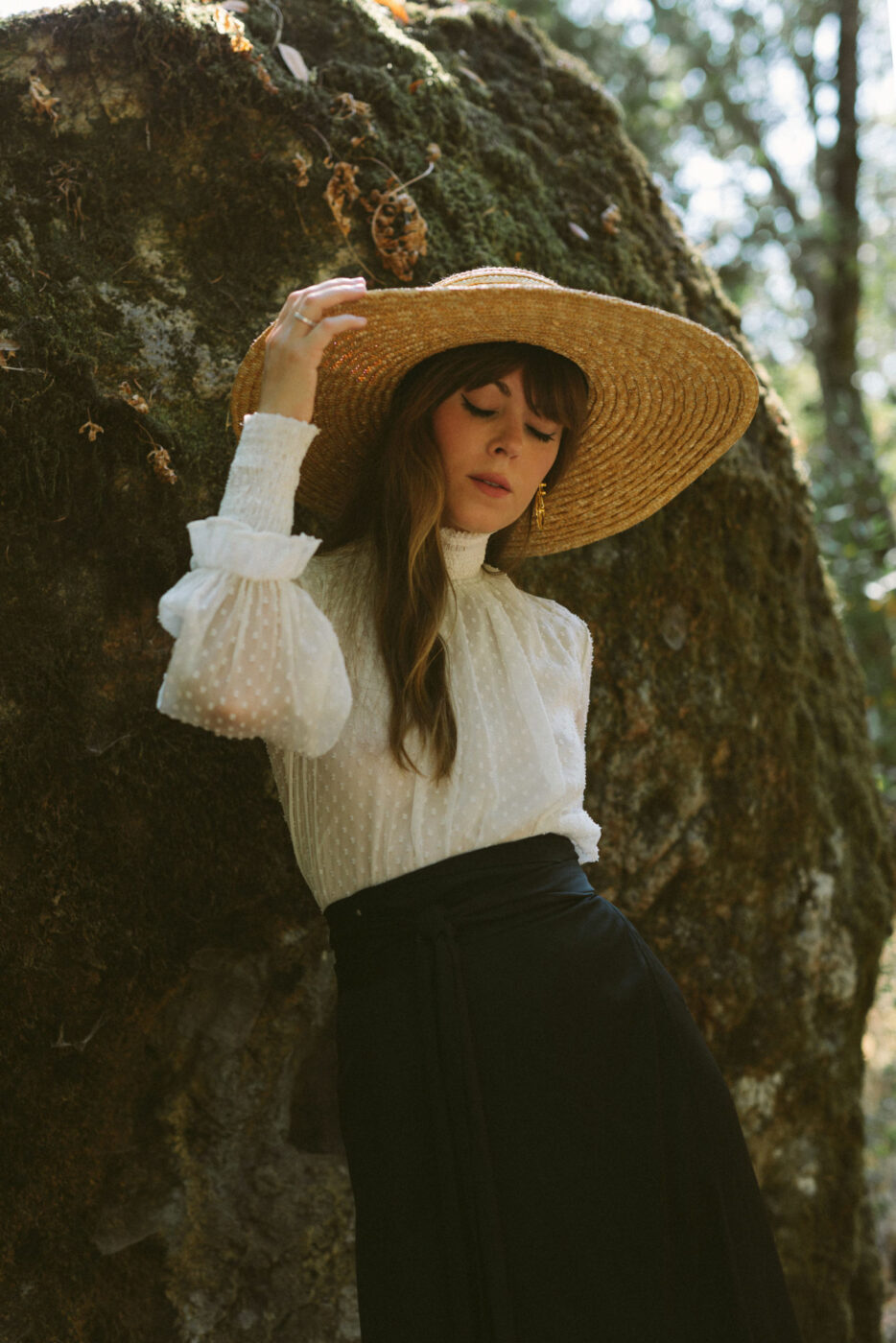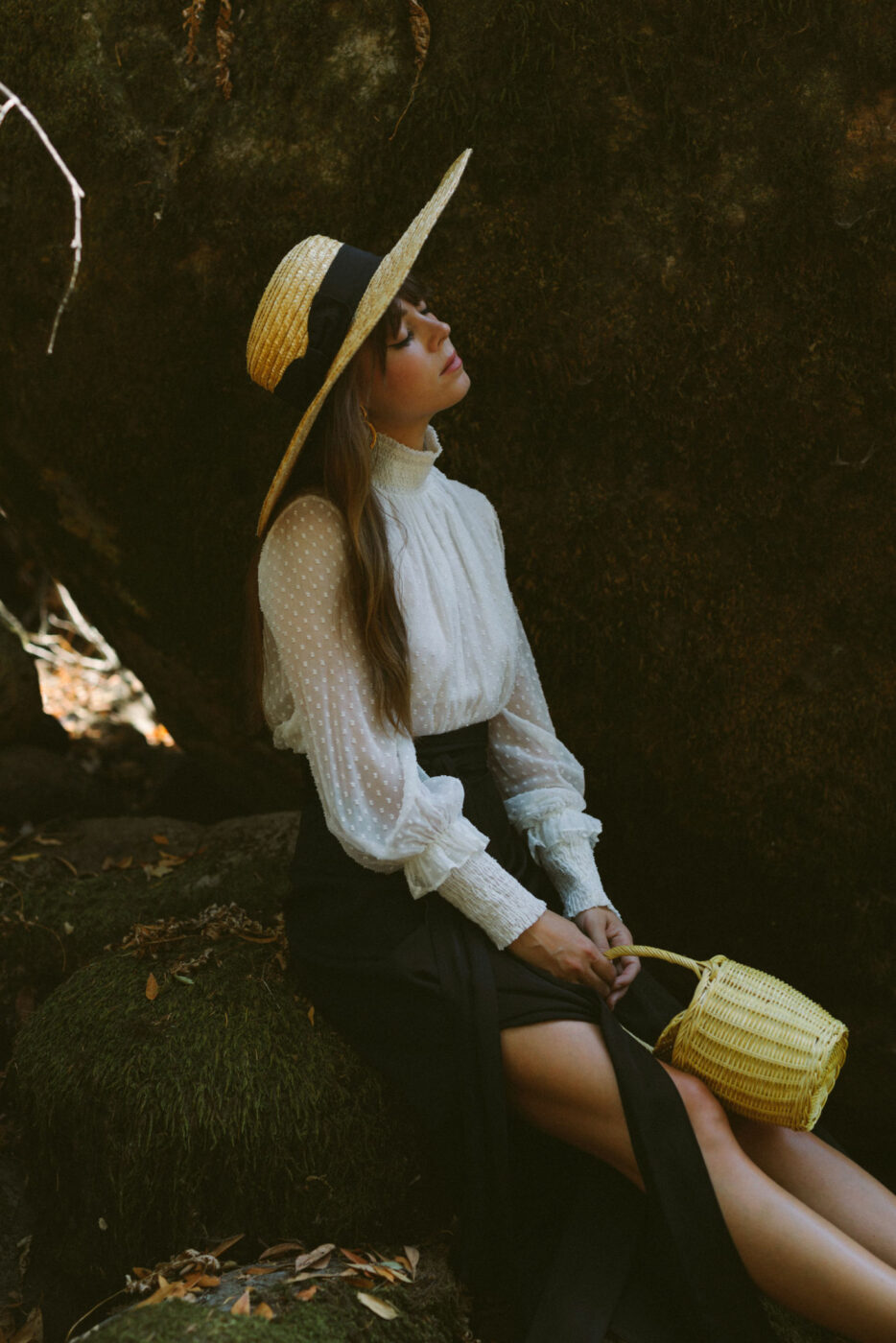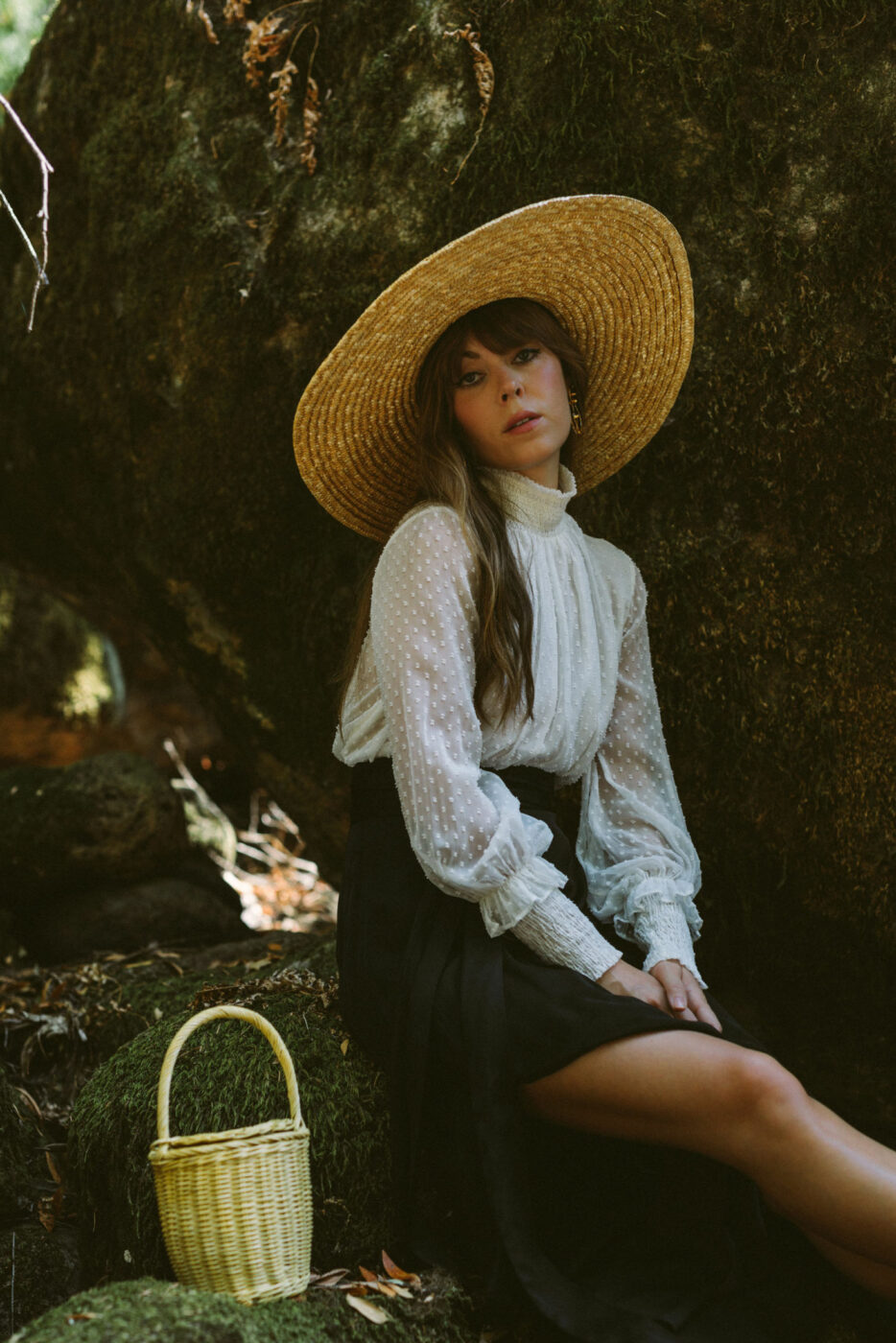 I was raised in northern California just outside of San Francisco. My memories so strong still of the foggy, cold mornings along the coast, the smell of the dry grass in the foothills and the sound of nature, birds (not cars out my window like I'm hearing right now). There's always been an innate desire within me to connect with nature which as I think about it, is a direct correlation of my up bringing. There's something soul soothing about it and I deeply miss the calm of the country side.
Every year, I make my way back up to the San Francisco area for a little family reunion. My sister, brother and I along with our significant others and my dad, all find time in our schedules to connect, and this year, we settled upon Calistoga in Napa. While I've been to Napa a few times before, this would be my first time visiting the Calistoga Valley. Fun fact, did you know that only 4% of the wine produced in California comes from Napa? My guess was 60%!
WHAT I WORE
I love packing for trips to wine country. It calls for flats, free flowing dresses, statement earrings and hats, lots of floppy hats. Can't forget the sunnies – essential when day drinking. This summer has been packed full of some serious Jet-A-Porter adventures and when I need new looks to bring with me, my first stop is always Net-A-Porter's vacation shop. It's updated every week so I know I'm going to find a few new goodies. And this time, I definitely found a few things in the widget below that were beyond perfect for a little jaunt through the vineyards.
WHAT I ATE
Which Vineyards you ask? I'll get to that in a second, first I need to gush about the amazing resort we stayed at, Calistoga Ranch, another Auberge Collection Resort which is seriously becoming our go to when it comes to travel. If you're anything like me, you value service, good food and amenities. Some hotel collections nail one and miss the other. The Auberge Resorts that we've had the pleasure of staying at have consistently gotten each one of these key elements to hospitality right! From their award-winning Michelin star restaurant, The Lakehouse (the octopus was legitimately the best I've ever had, not to be missed) to the serenity of the natural woodsy surroundings, I was truly in heaven while connecting with that calm of the countryside I so missed.
Freddie and I arrived before our family and we enjoyed dinner for two at Solbar at Solage, an Auberge Resort, Chef Massimo Falsini's new restaurant. If you're not familiar, you may remember him from my Hawaii Guide! He use to be at The Four Seasons on the Big Island and his meal was my favorites there. So being that we were in the same town again, we knew we had to stop by, say hi and try out his new Michelin star restaurant.
It was a packed weekend with lots of wine tasting involved. We kicked off Saturday morning with a visit to Chateau Montelena which is one of the most beautiful wineries I've ever seen, as if a French Chateau was picked up and moved to California. Definitely amazing for a photo opp – their Cabernets were my favorite.
We stopped by Domaine Chandon Winery which was a little underwhelming – it felt like a mix between Disneyland and a college campus. The staff wasn't engaging or informative about the process they have with their vineyards, which is why I enjoy visiting them in the first place. Onward and upwards! We stopped for lunch at the charming Farmstead restaurant in St. Helena which is about twenty minutes from Calistoga. This was one of my favorite meals of the trip! From there, we went to Del Dotto for the Cave Tour Tasting and ended the day at Press Restaurant for dinner.
I woke up Sunday wondering how I was possibly going to consume more wine but hey, you only live once, right? We started at Robert Mondavi Winery which was exciting for me because it's the wine I buy for myself most frequently and I loved seeing where it comes from. For lunch, we stopped at Archetype which was the epitome of California cuisine. Not to mention the space feels like it's directly out of a catalogue. Last but not least, Castello Di Amorosa. You have got to see this place to believe it! Two days never feels long enough but by this time, I think there was more wine coursing through my veins than blood. So naturally, we decided to go out with a bang and end our trip with an eight-course, five-hour meal at the iconic, French Laundry.
Calistoga, you will be deeply missed. Until next year my friend!
Photos by Fred Cipoletti