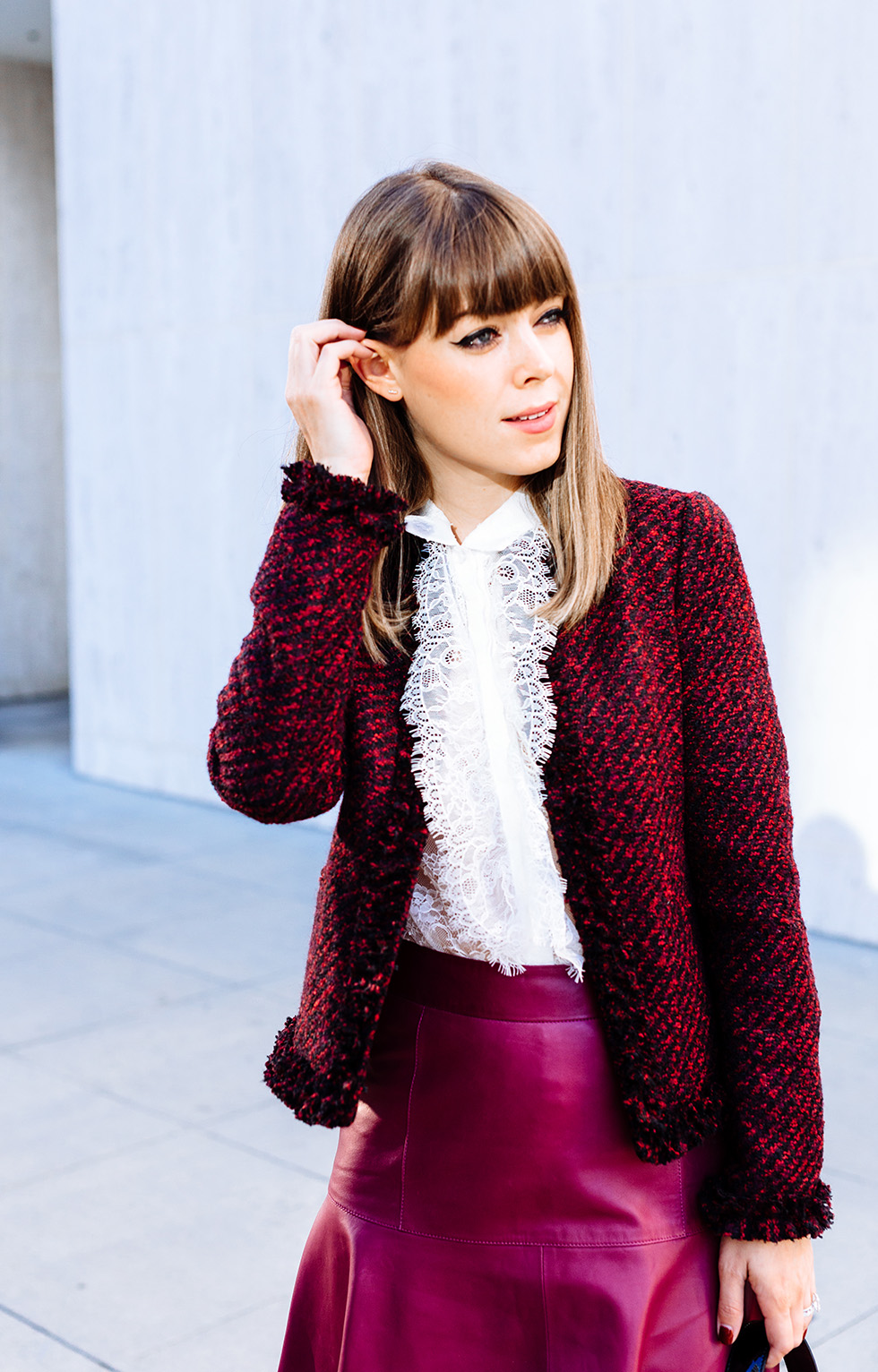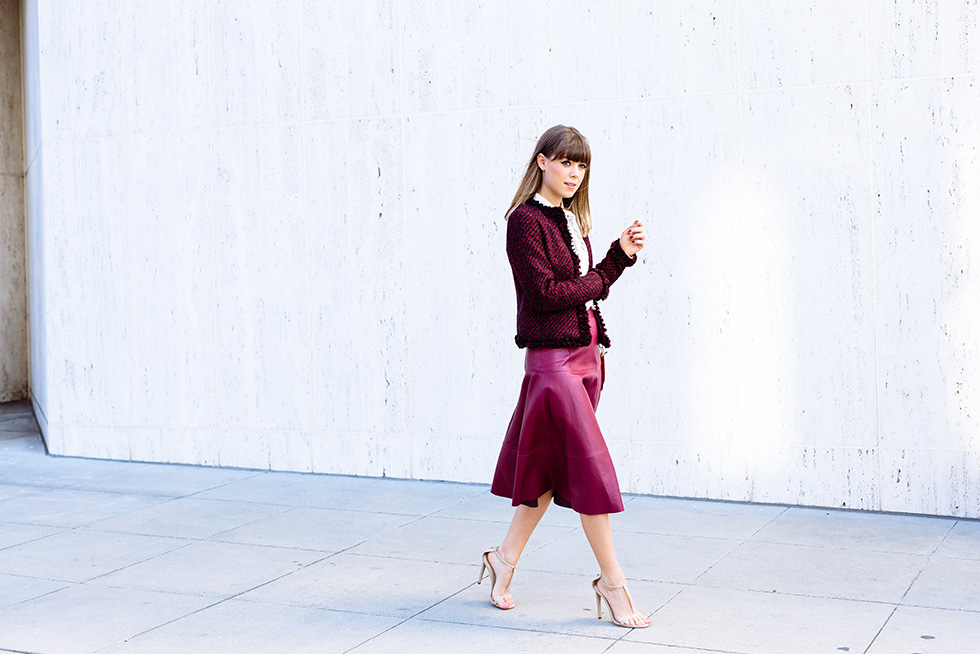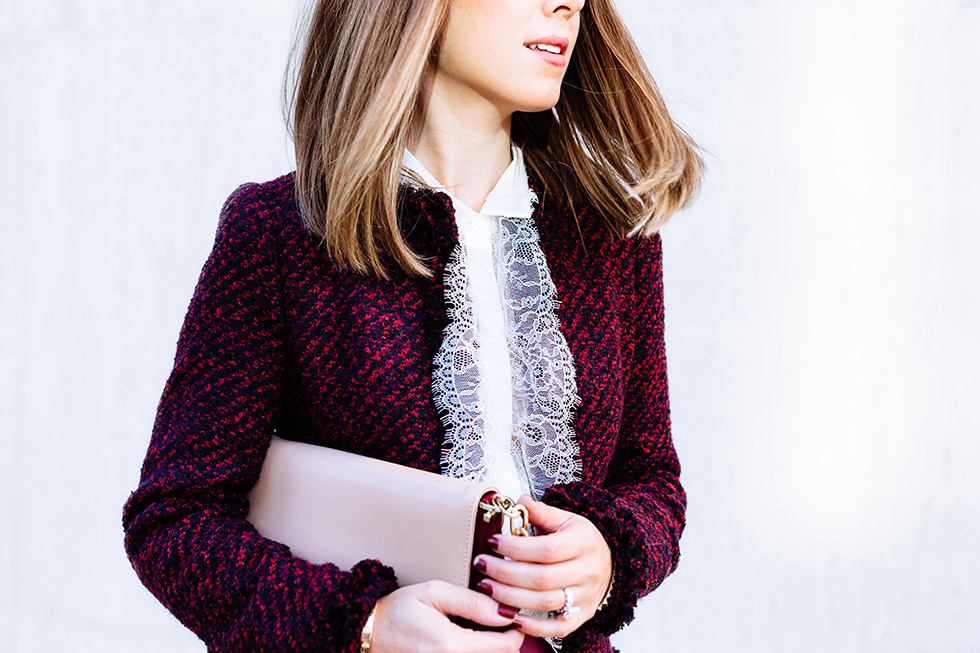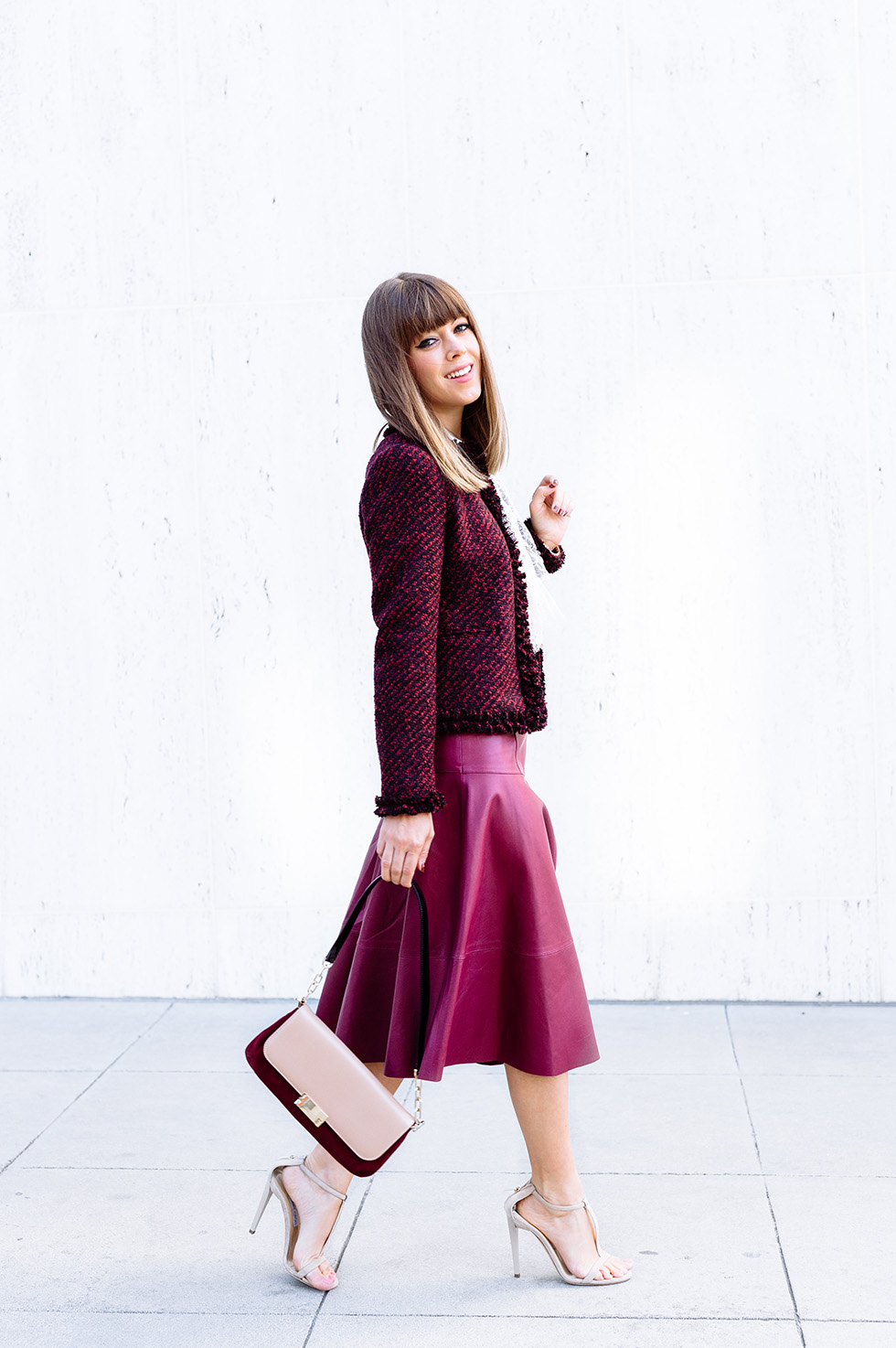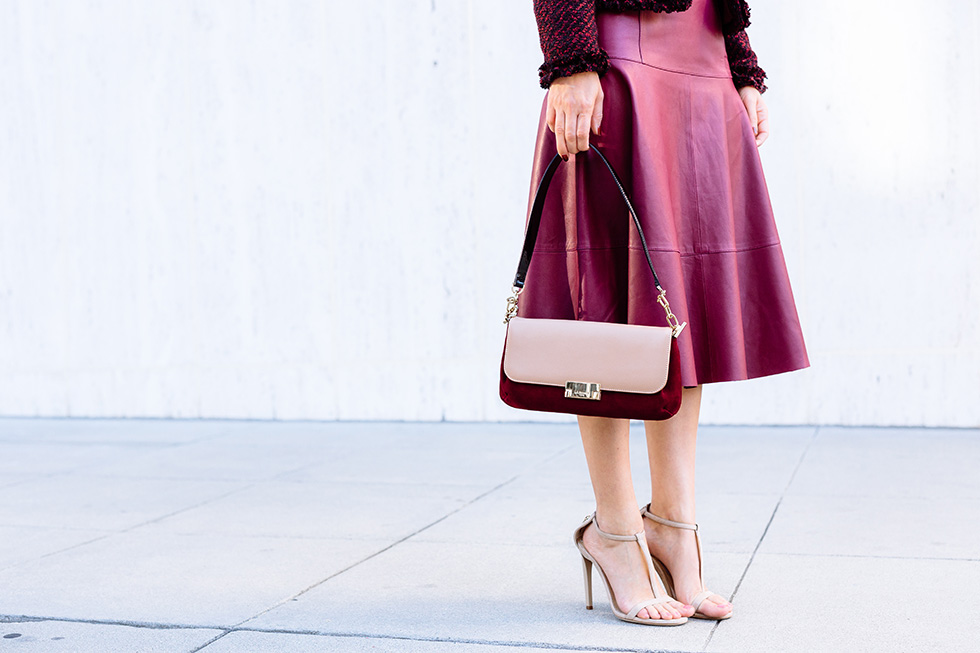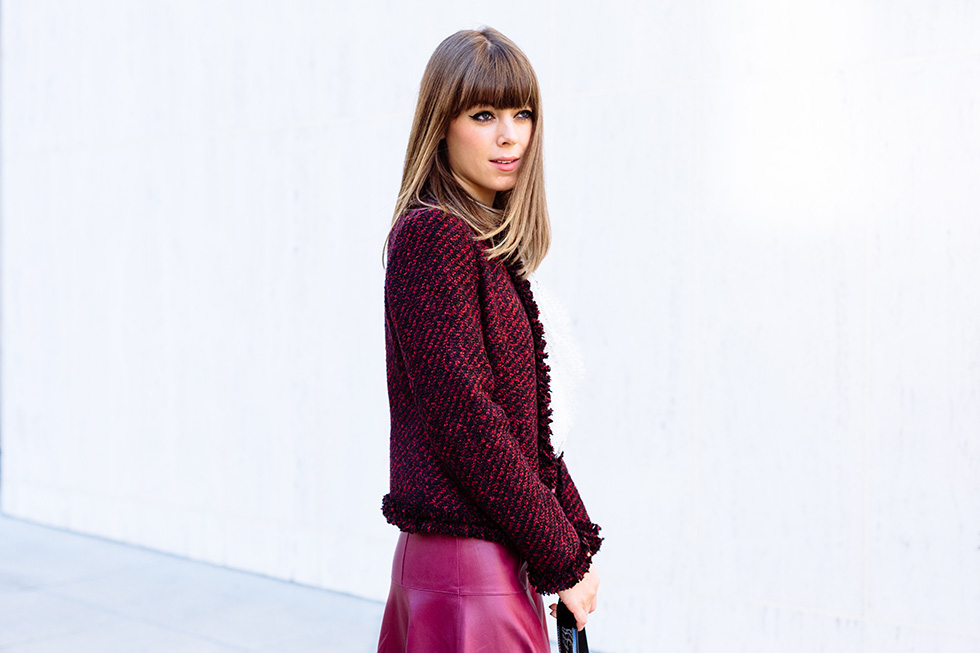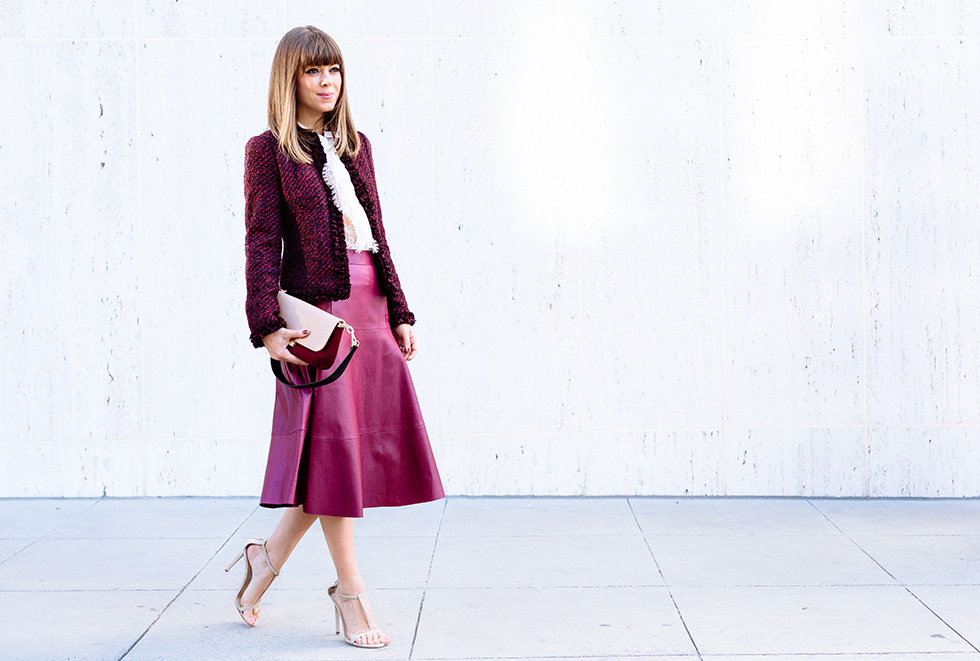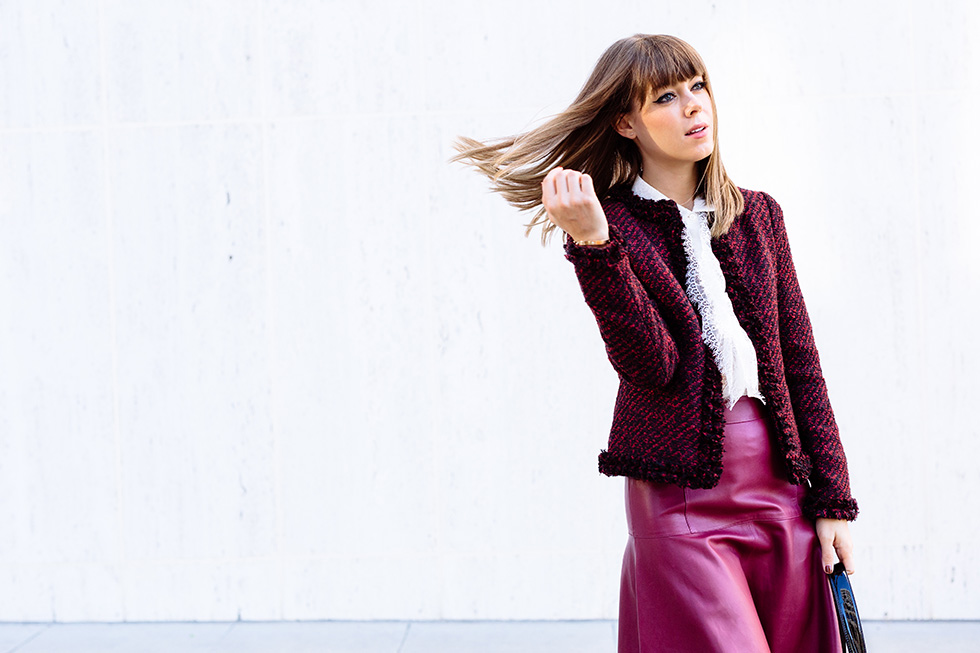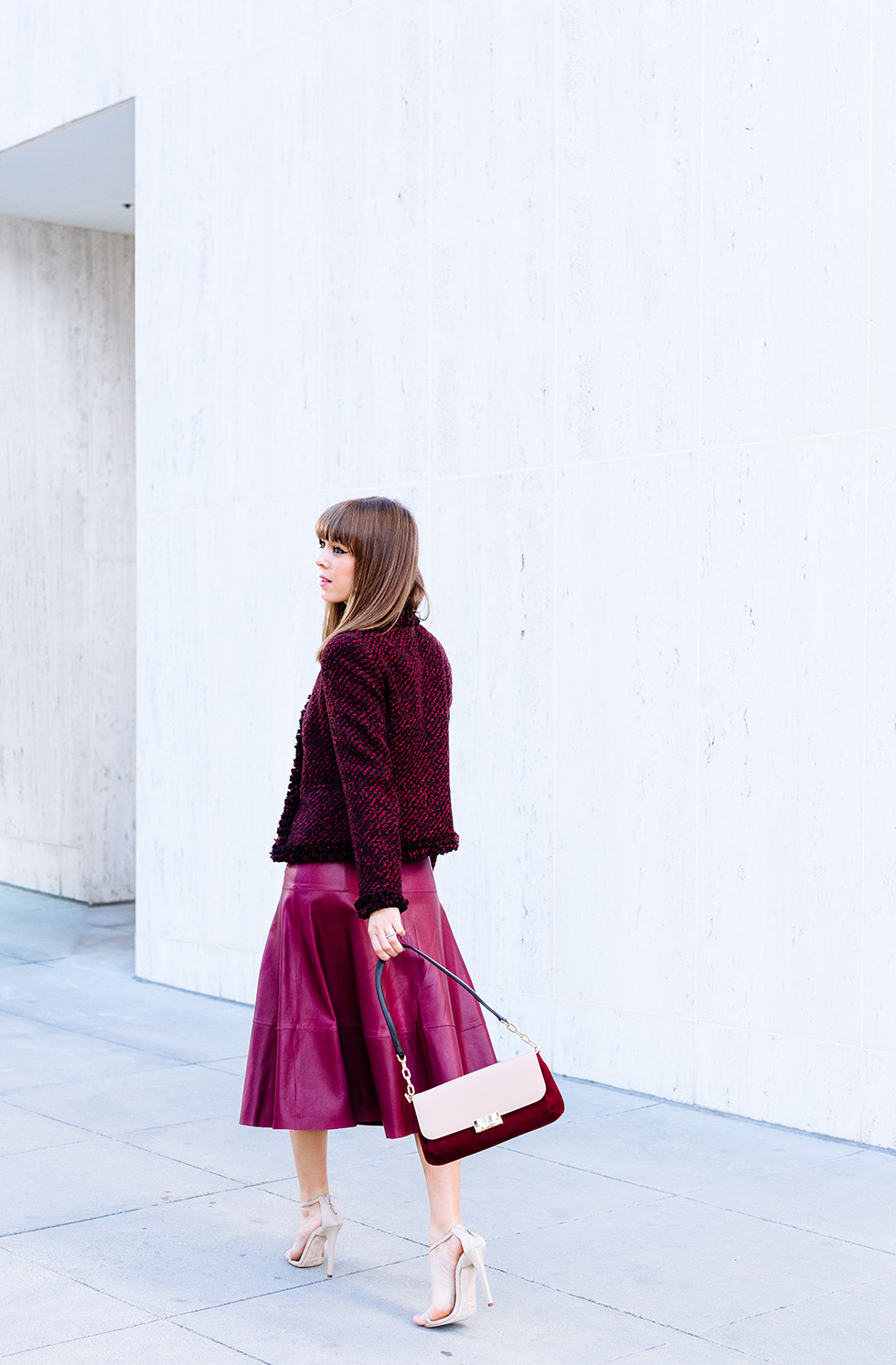 If you would have asked me what my favorite color was when I was seven, I would have said green. It remained various shades of that until I was about fourteen, before I was introduced to the world of Pantone. Something I discovered on the first day of art class my freshman year of high school. A world of vibrance suddenly opened up before my eyes and my color preference changed as often as my outfits did. Art classes were definitely the most formative for me when I was in younger – it's probably why I ended up in design school. I dabbled in as many different elective courses as my programs offered. Can you believe that there was actually a class for Interior Design at my high school? It's where I specifically remember learning about monochromatic color schemes, a look I am still completely obsessed with inside the home and in my wardrobe as you can tell from my look here.
If you've been reading Margo & Me for long enough, you know I am not one to shy away from colors, patterns or textures. The most fascinating looks effortlessly infuse a combination of all of these elements to create sense of intrigue. Tweed on leather, lace on velvet, knits on chiffons….as I write this my mind is flashing to the endless isles in the fabric store, just envisioning of all of the different textiles we have at our fingertips! Few things in life are more luxurious than rich textiles.
I walked into my office this morning and realized that one of my racks literally looks like Fall's signature color threw up all over it – it's un-intentionally turned into a completely burgundy rack. I guess I've cued into this seasons "it color"? Sure, it's been around a few Falls now as "oxblood" or "maroon" but Fall '15 is quickly calling burgundy the new black for a reason, it goes with so much more than you can imagine!
I found this look at one of my favorite boutiques here in Beverly Hills that I actually discovered while abroad! I call it; Lady Like London girl. I first discovered the L.K. Bennett Boutique when I was in Kensington for Fashion Week last Fall. I was immediately drawn to their structured silhouettes, graphic prints and honestly the fit and quality in each of the pieces that I was quick to hoard in my fitting room. If only they sold suitcases, my wallet would have been in some serious trouble.
When I heard they were opened a boutique in Beverly Hills, I was legitimately counting down the days until they opened their doors. So in celebration of one of my favorite shops, I wanted to host an intimate event to introduce you to their uber lux Winter '15 and Resort '16 collections with an extra special 20% off to everyone who attends! Considering the past event I hosted was in Florida, it's so exciting that I will be in Los Angeles for this one! I really hope to see some familiar faces there and hope to have the chance to meet new ones too! Don't be shy, be sure to stop by and say HI! And if you're an #MMInsider who's already RSVP's, love you to pieces!
The invite below as all of the details for this Thursdays event, don't forget to RSVP!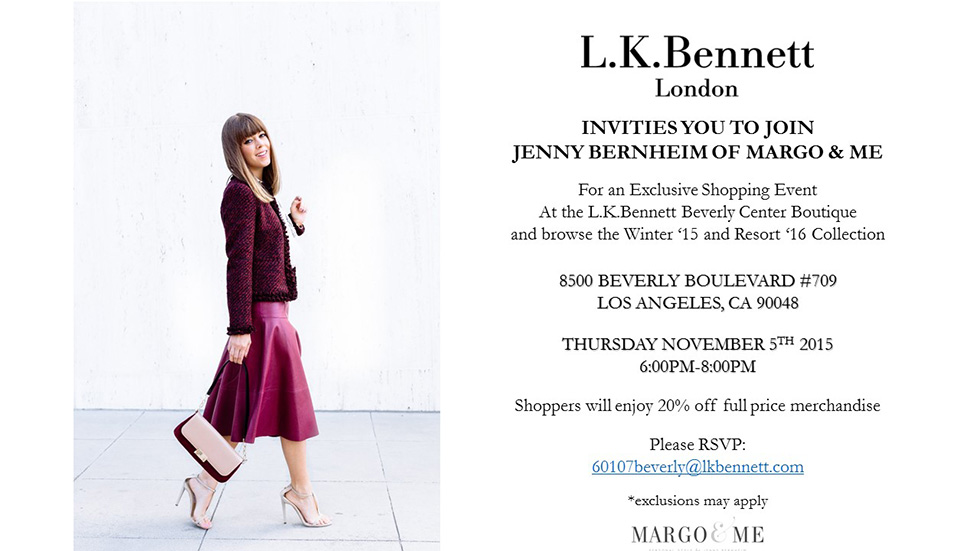 Photos by Fred Cipoletti