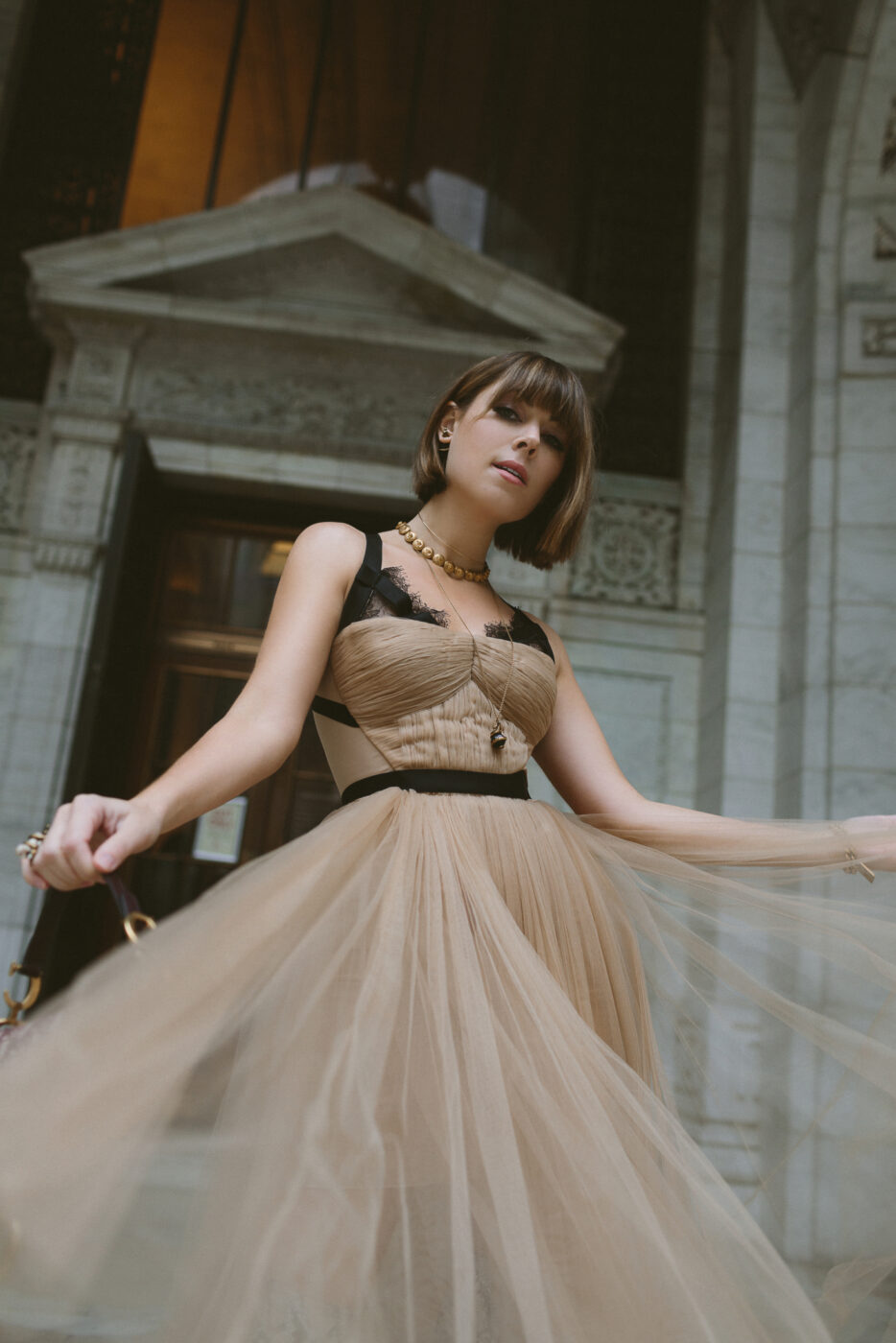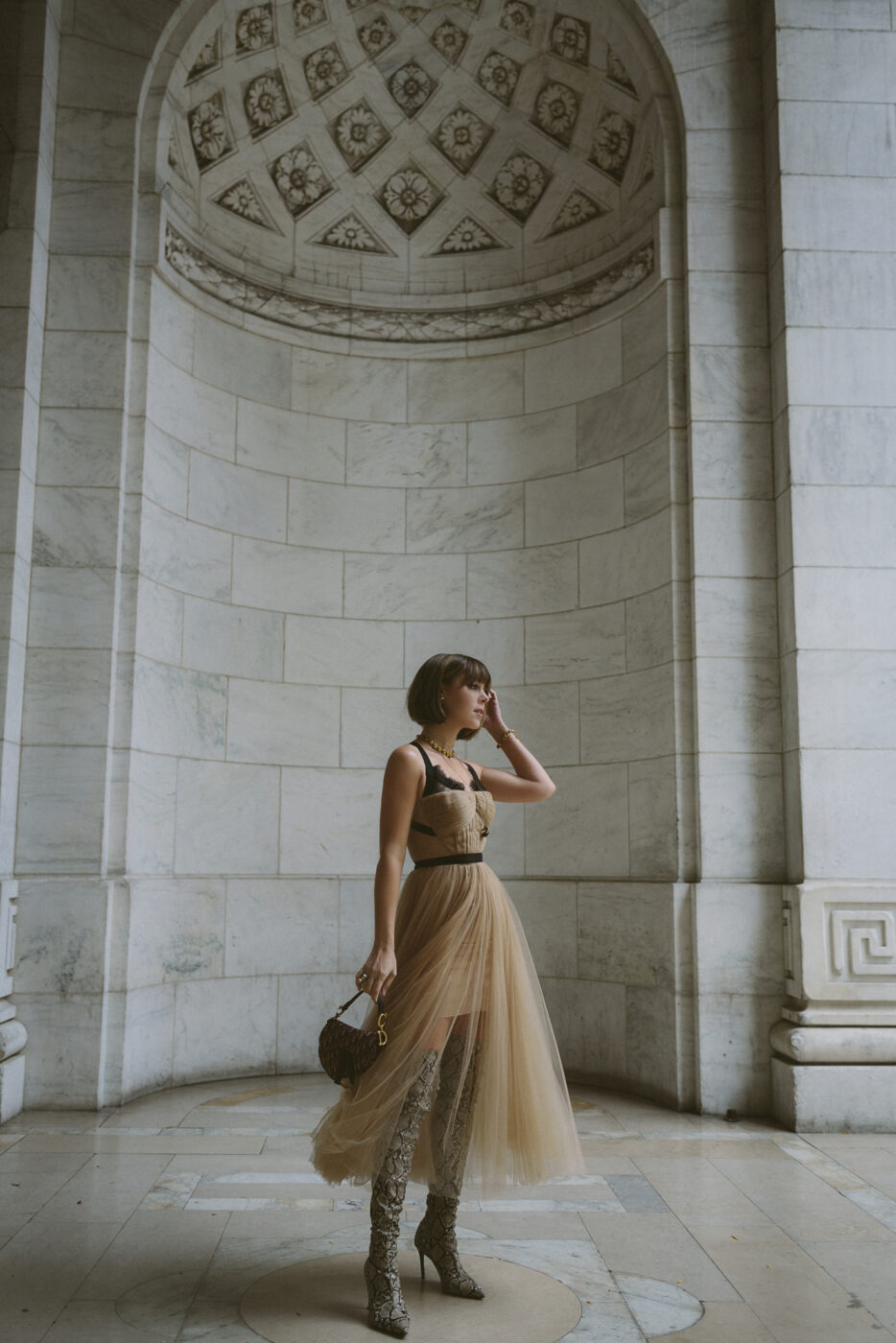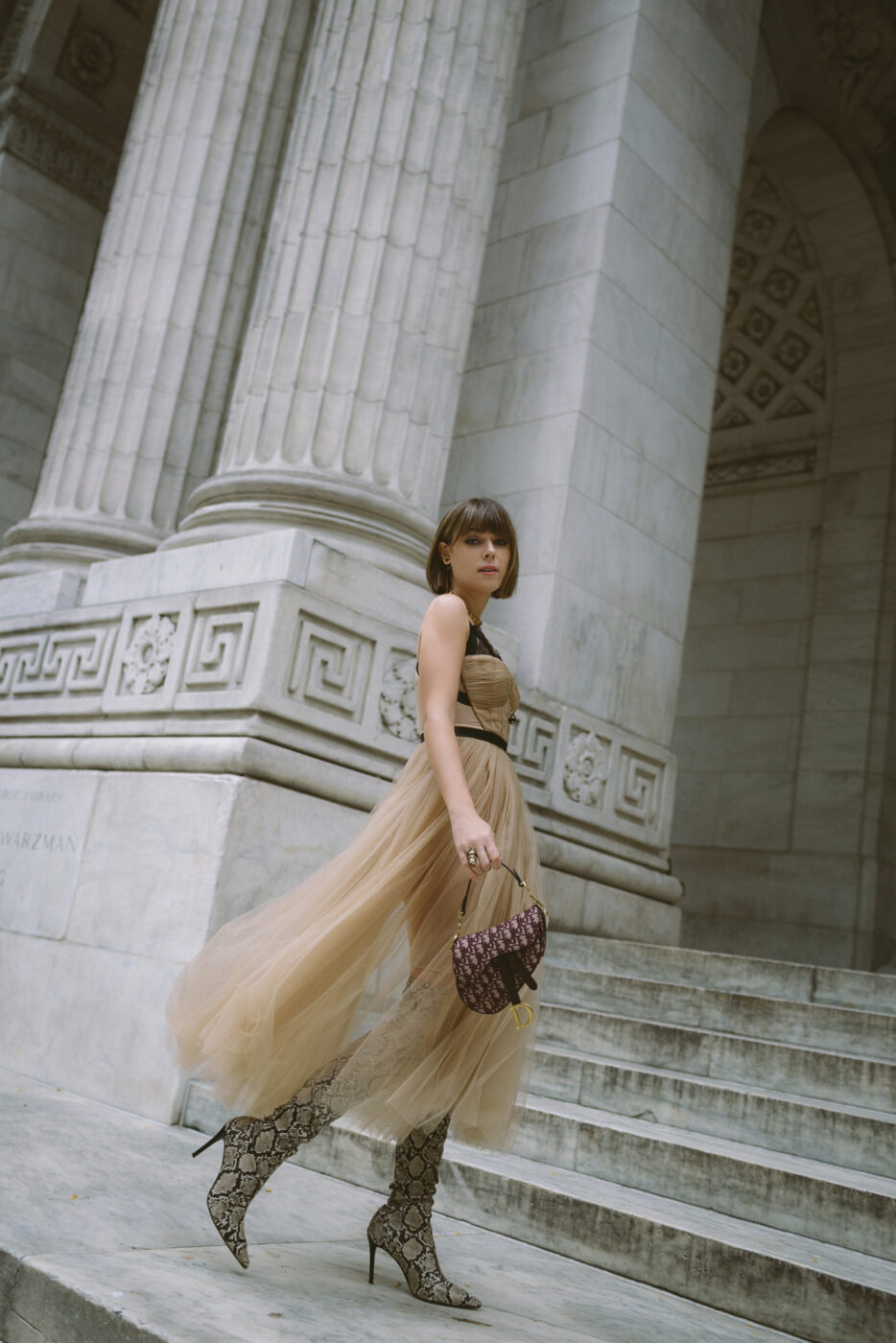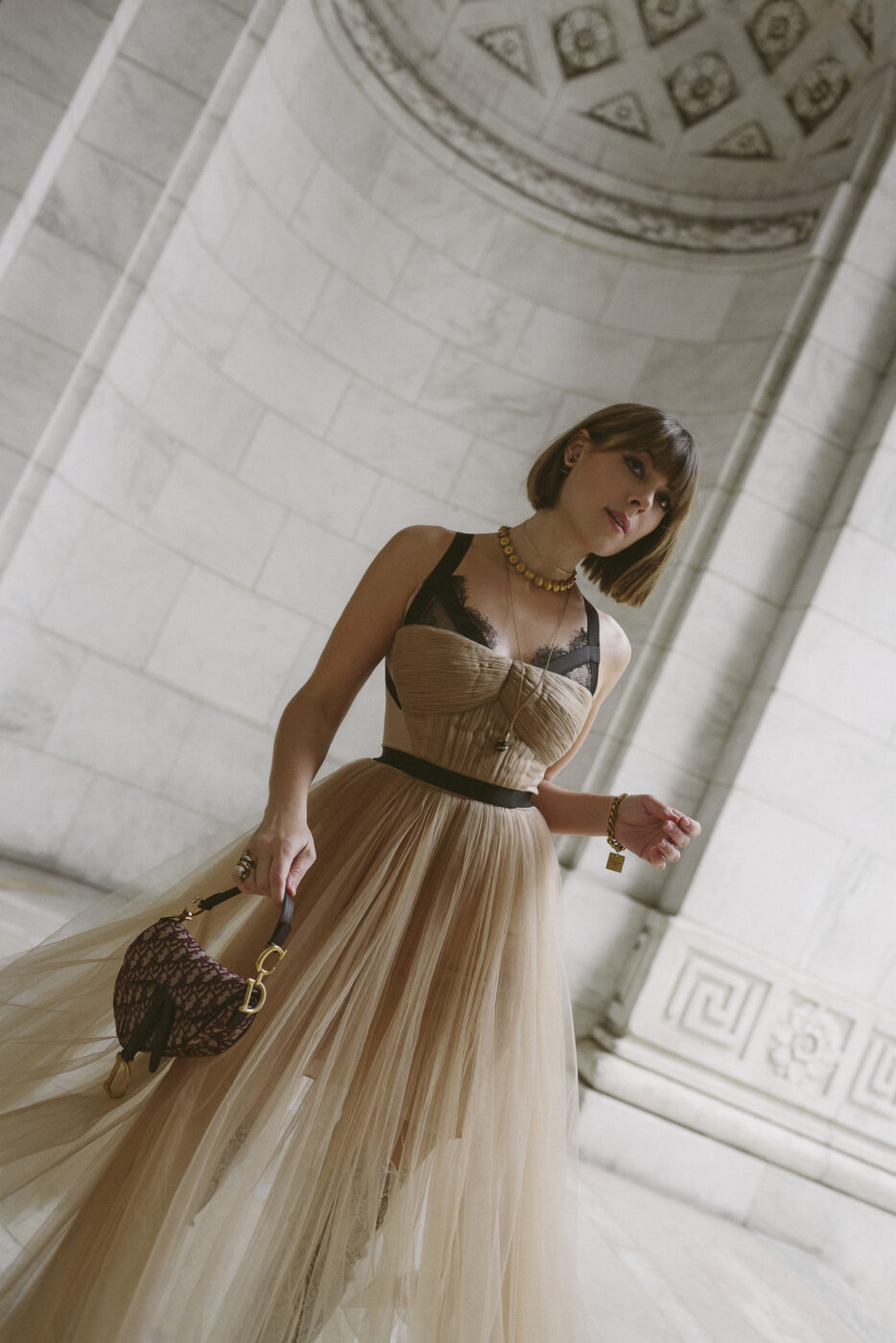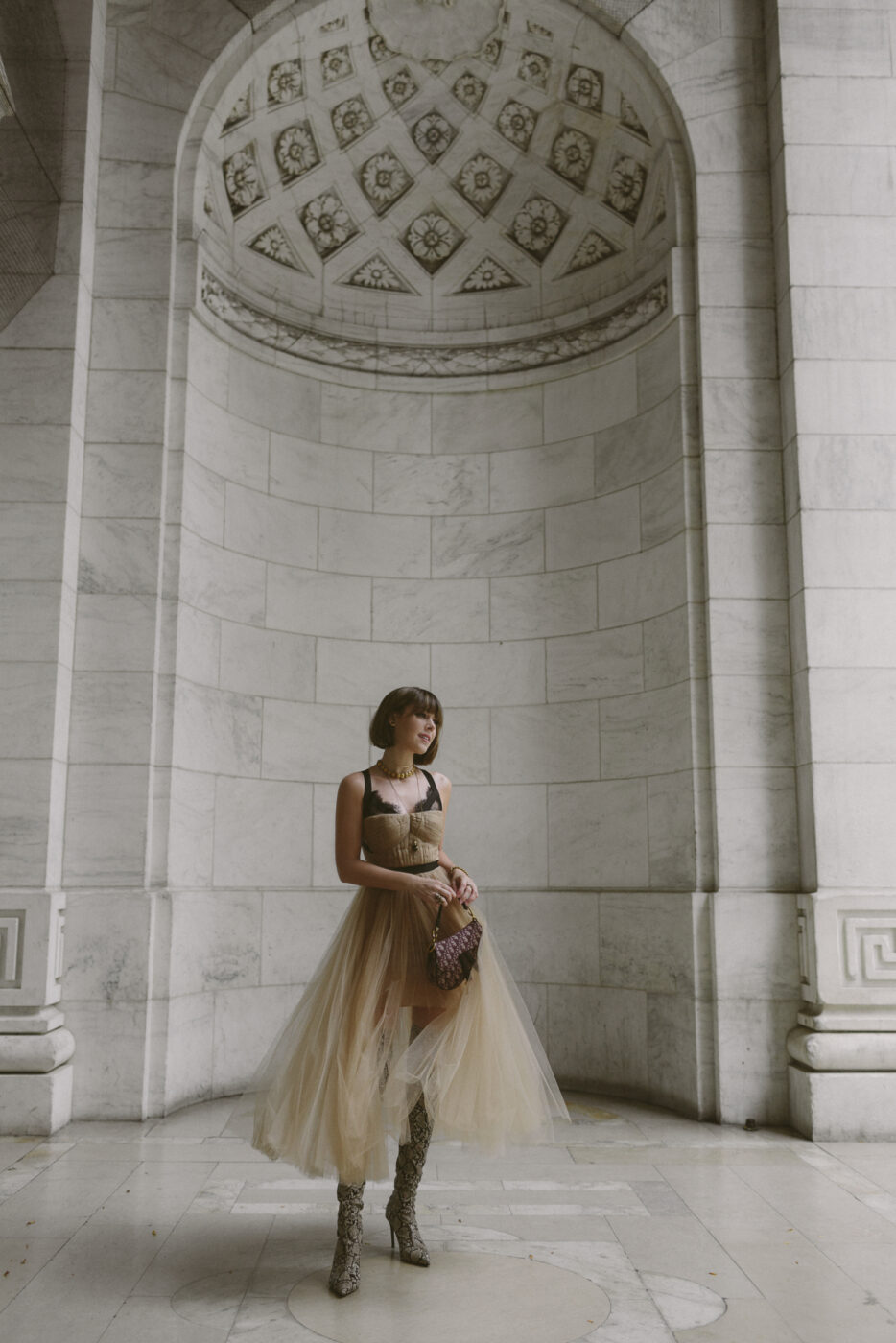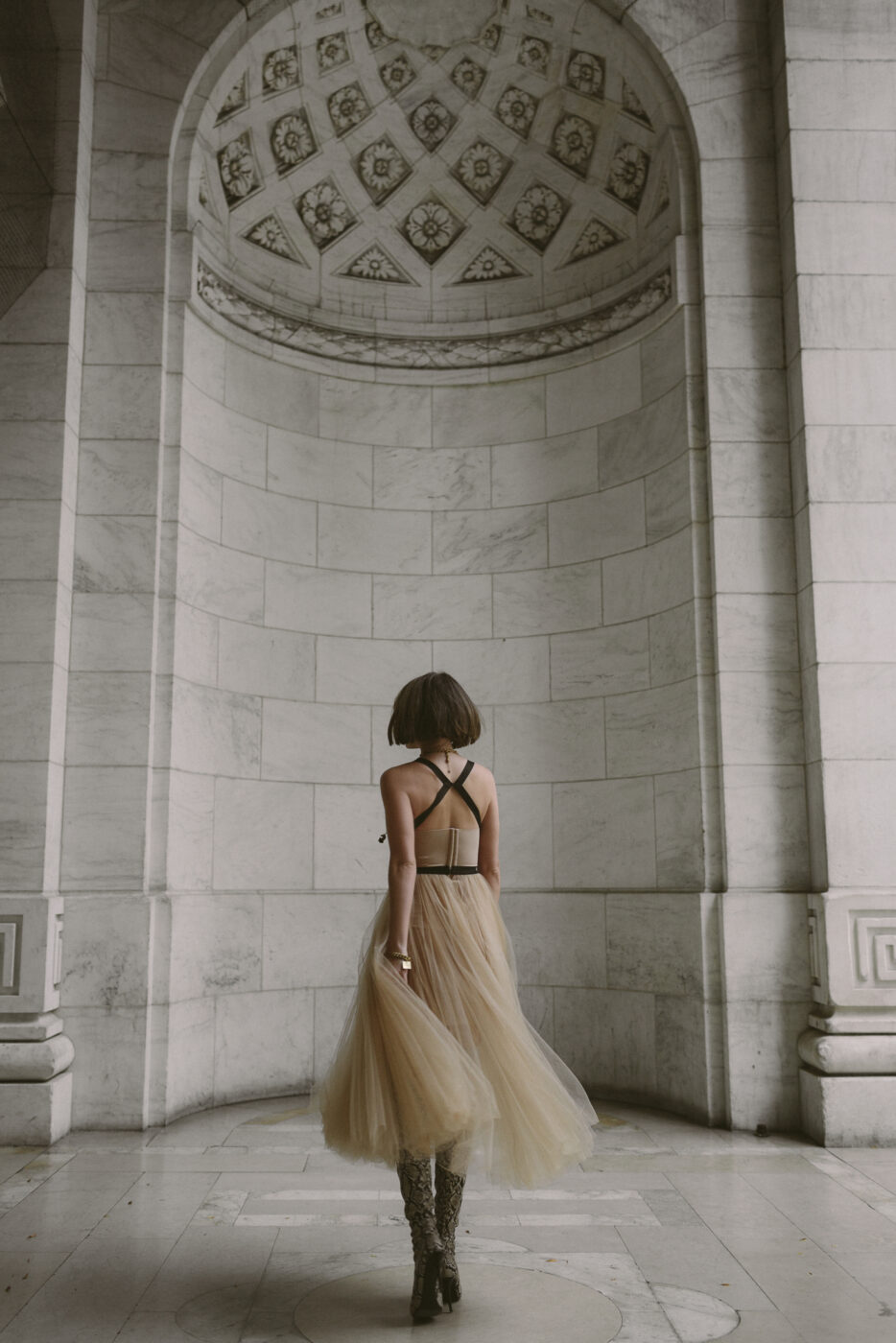 While the holidays are usually reserved for extra glitz and glam by way of glitter lids and red lips, this year, I'm changing things up. Neutrals and quieter looks have been stealing the show this year, and it's a feeling I'm bringing into my holiday beauty routine as well. It's also a nod to my Frenchies who always do the less-is-more beauty regimen, no matter the date or type of event. Want to join in on this muted yet gorgeous holiday look? Keep reading, my loves.
Step 1: Natural matte base
Just because the twinkle lights are strung doesn't mean it's time to cake on the foundation. I've actually been taking on the opposite approach by way of a killer tinted moisturizer and limited spot concealer. Don't layer your face in concealer and foundation; simply assess the areas you need to cover redness or a blemish. For me this is usually around my nose, under my eyes, and a few spots here and there. Set everything with a light-handed of matte primer for a beautiful seasonal base – and a gentle approach to the trending '90s resurgence.
Step 2: Muted metallic eyes
I've been loving champagne and bronze colors on my lids this season! It feels seasonal yet fresh – and it's extremely easy to apply. Top it off with a cat eye and a few strokes of mascara and voila! Skip the smokey eye and anything resembling a disco ball for this effortless approach.
Step 3: Creamy cheeks
With a matte face, I like to add a bit of dew – but only as much to bring life to my face. We're not going for a beachy, summery dew here. Glossier makes fabulous cream blushes fit for all skin colors, and gives your complexion a healthy glow. Finish that with a light layer of finger-applied cream highlighter on the top of your cheekbones.
Step 4: Subtle smooch
I'm a red lip girl for life, so I'm not asking you to give it up. But I will say, I've been swapping out my usual holiday pout for something a lot more natural, like this Dior shade. There's something about a nude lip to compliment the muted lids that's dreamy and easy. I've even been taking this same approach to my nails. Overall, everything feels fresh instead of forced or overdone, and let's be honest, it lets that outfit steal the show instead.
Will you be trying my effortless approach to holiday glam? And don't miss these tips on keeping this look in tact well into the night.