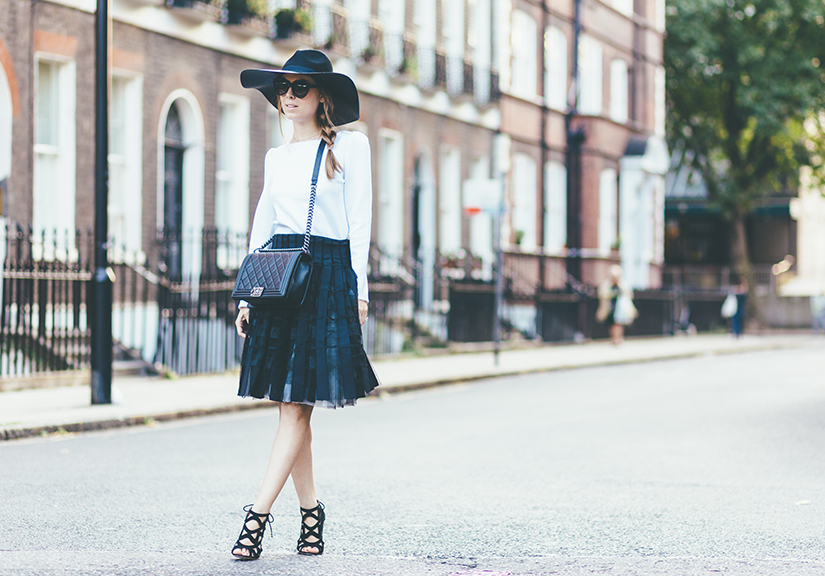 Hi guys! I am so excited to announce that this is a very special week as I am doing something new on the blog that I haven't done before! A daily diary! With all of my recent travels, we have been working our booties off to capture some really awesome content that will bring you with us on our adventures to London and beyond! With this being my first time in my whole life that I've been to the UK, I have a whole lot to share. Let's rewind a little and let me tell you about my first day.
NYFW was gone and done before you could say "fashion". But on the very last day, a London Fashion Week survival kit package arrived from Push PR London packed with a few travel essentials like the coziest socks for the plane from Scotland Shop and a cashmere sweater from Eileen Fisher. Beauty essentials from Zoeva Cosmetics, Holistic Silk and Julien Farel hair care products. And last but not least, some more than necessary reading material from Company Magazine and all arriving in a trusty Tusting carry on bag. My favorite goodie however was an engraved Margo & Me necklace from I Love Designer, who doesn't love an engraved name plate necklace!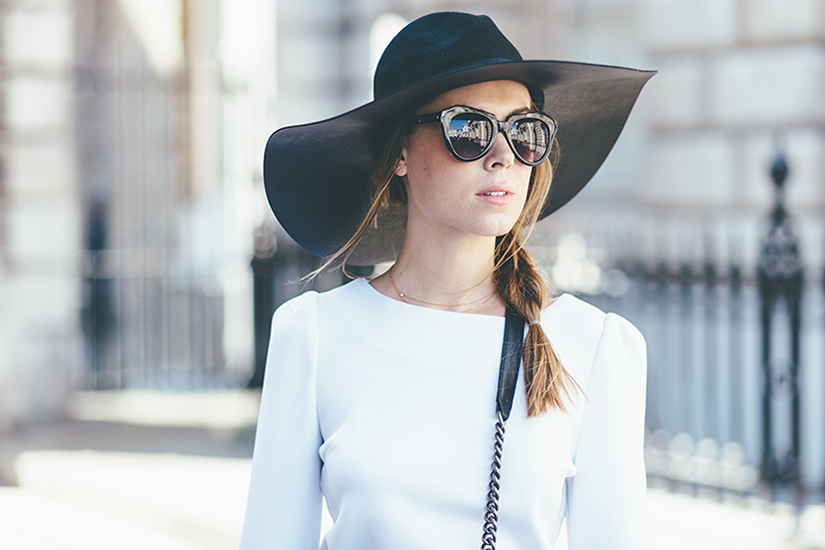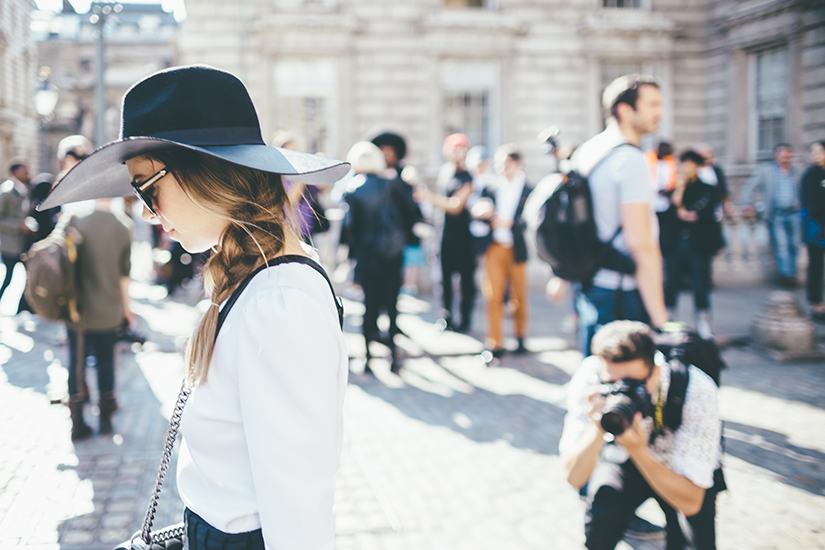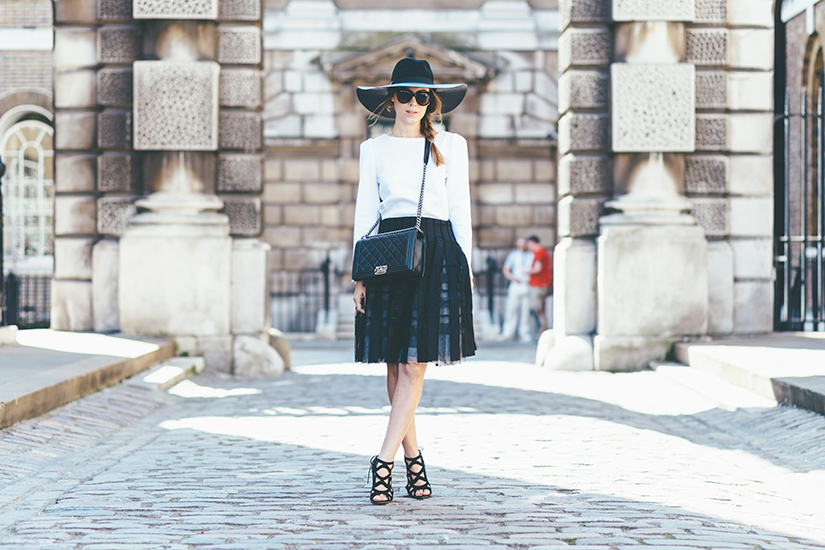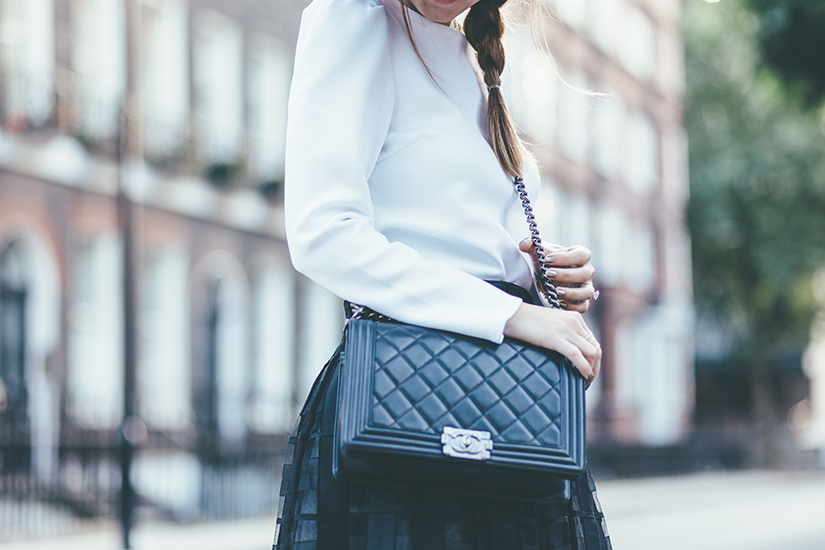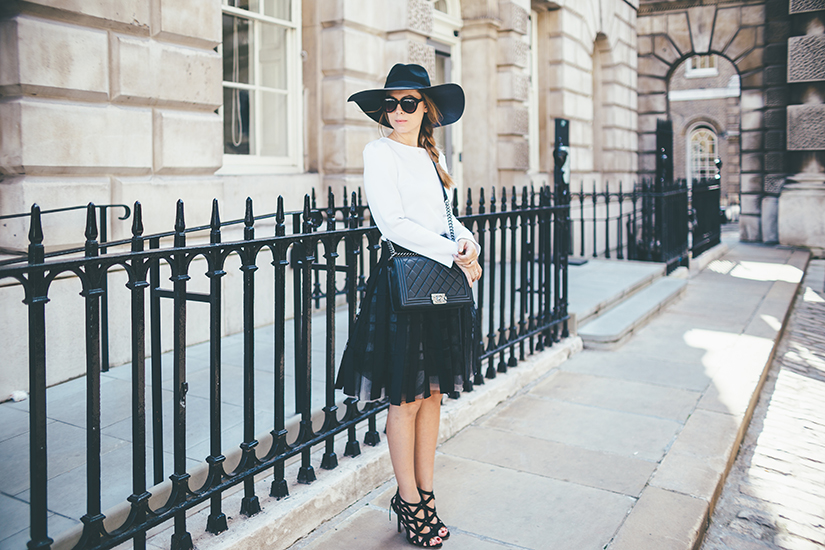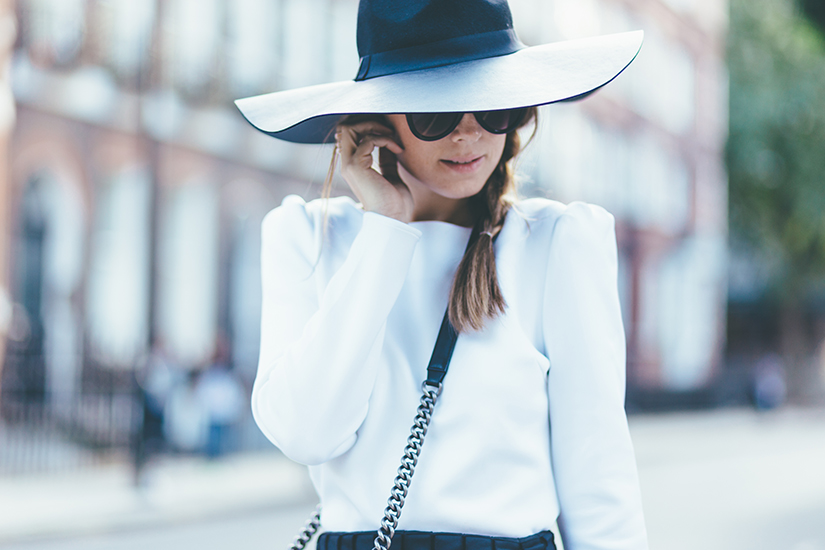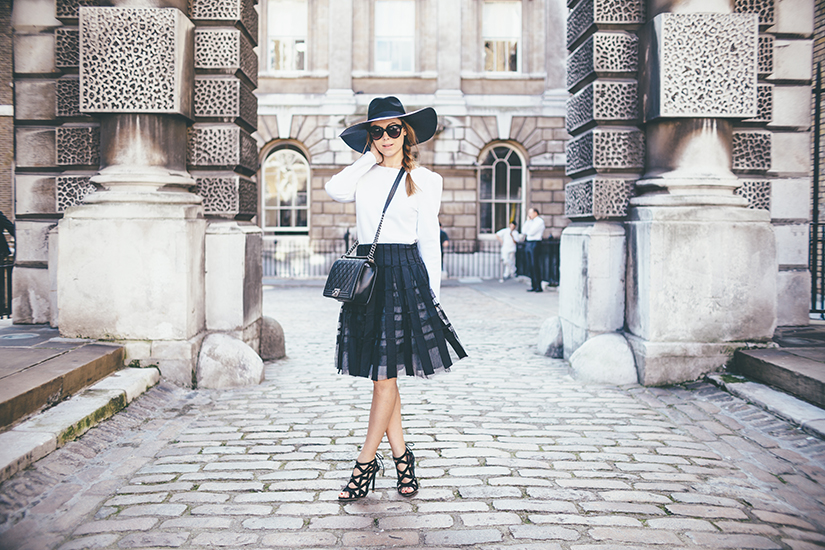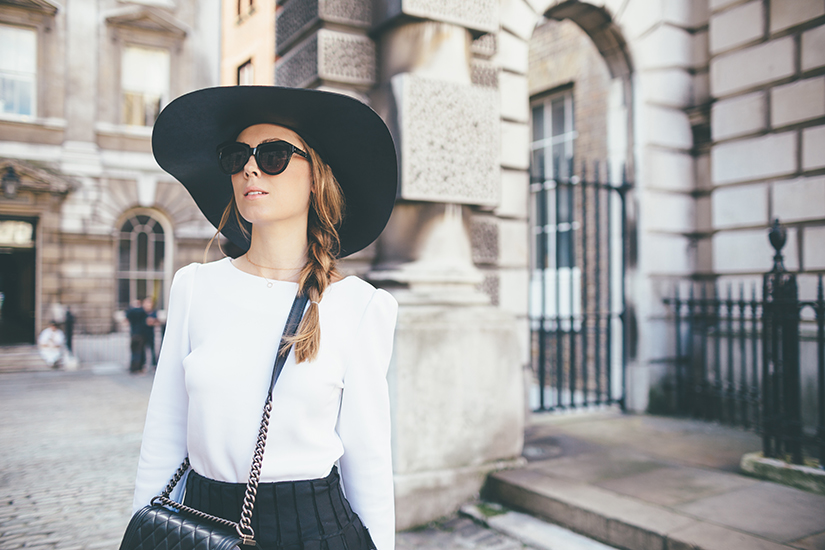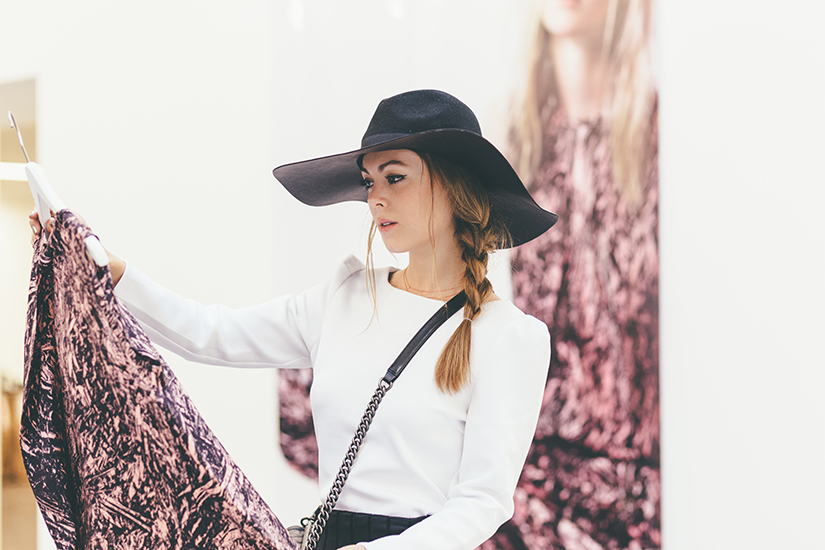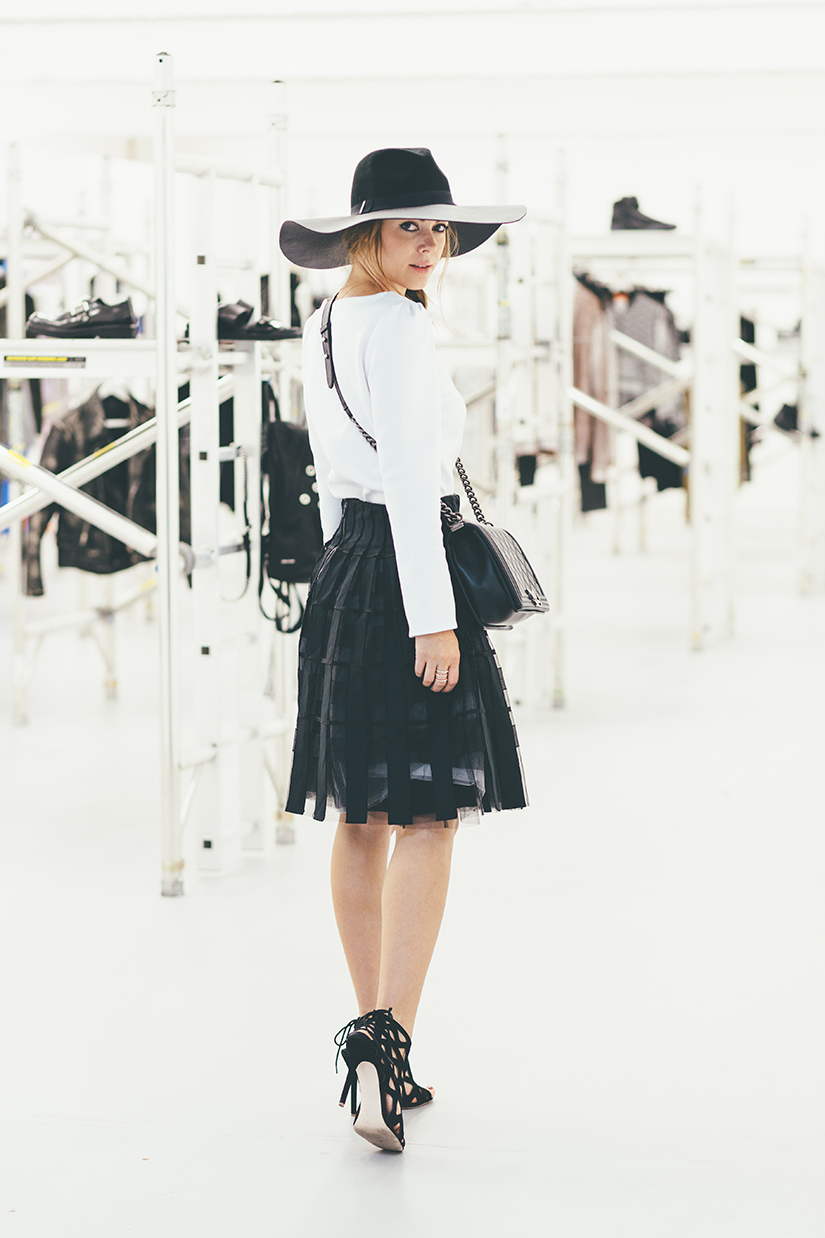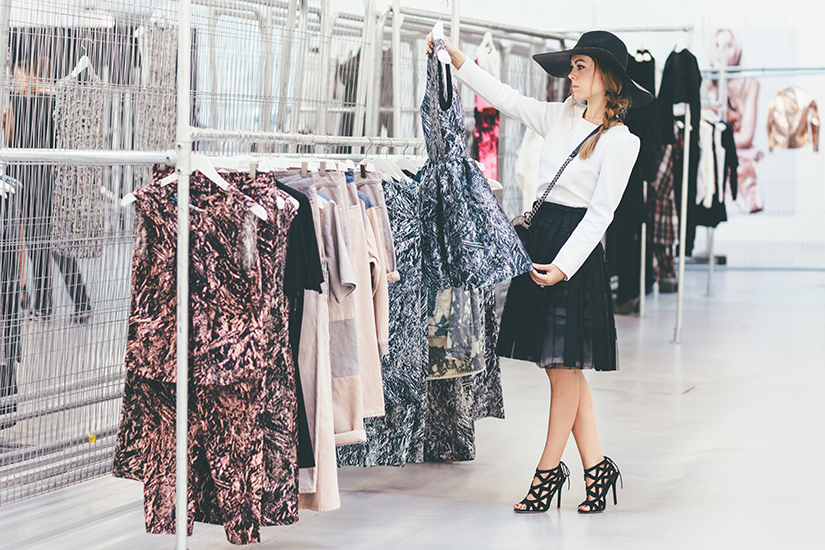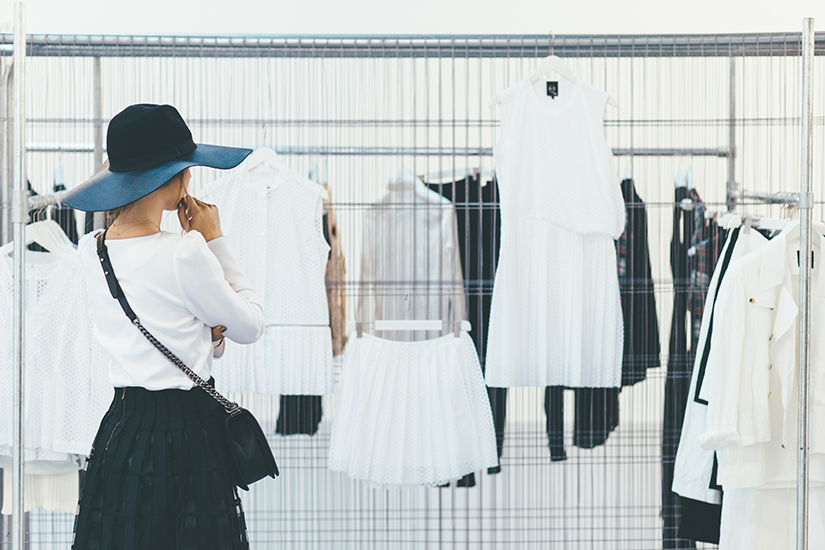 The red eye was waiting for us last Thursday, and so the journey went on. Just a hop, skip and a jump over the pond and suddenly we had arrived to the chicest hotel, One Aldwych which is situated just across the street from the hub of all of the shows, Somerset House. Getting off of the plane, I had just one hour before my first show started. The fast paced theme song from Home Alone was playing in my head as I raced to get ready and run across the street! The street style photographers in London are no joke, it's kind of amazing! They are all so friendly and interested in snapping your photo. I showed them a little love and look, I even made it into the (web) pages of Grazie Magazine!
Out of all of the shows that I attended that day, there was one that really stood out to me for it's unique presentation – something that is very unique to LFW are the obscure locations and settings that presentations were done in (I loved it!). McQ by Alexander McQueen was showcasing the new Spring 2015 collection down a side alley in a chic warehouse setting. Clean, white walls with nothing but crisp campaign images gracing them housed the beautiful new collection. I can be seen viewing one of my favorite groupings in the photo above; the white eyelet pieces. Actually not eyelet, rather hole punched fabric to give it a lacey feel. You know how much I love lace! Spring by McQueen was just a dream!
We snapped a few photos around the quaint neighborhood that the venue was located. It was a quintessential London street and the sun was setting so beautifully – golden hour! First day and I'm already in love with this city…
Photos by Fred Cipoletti[thefeedproducts style='four']