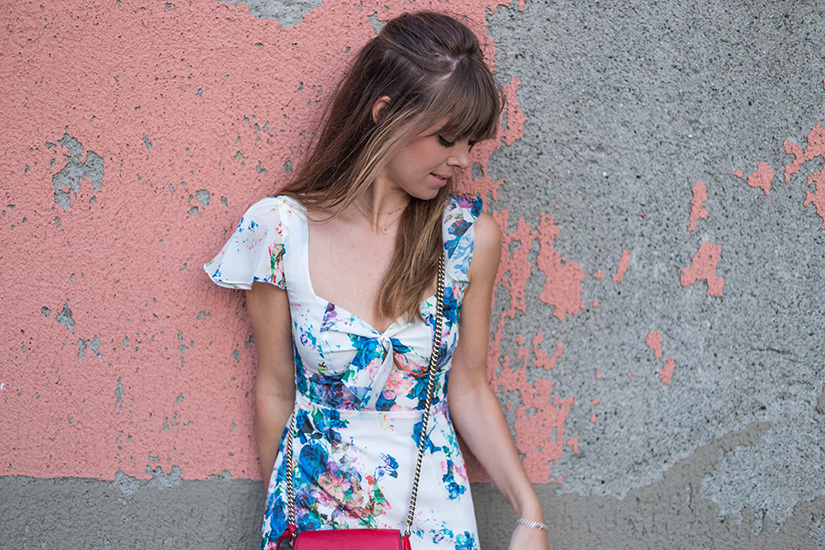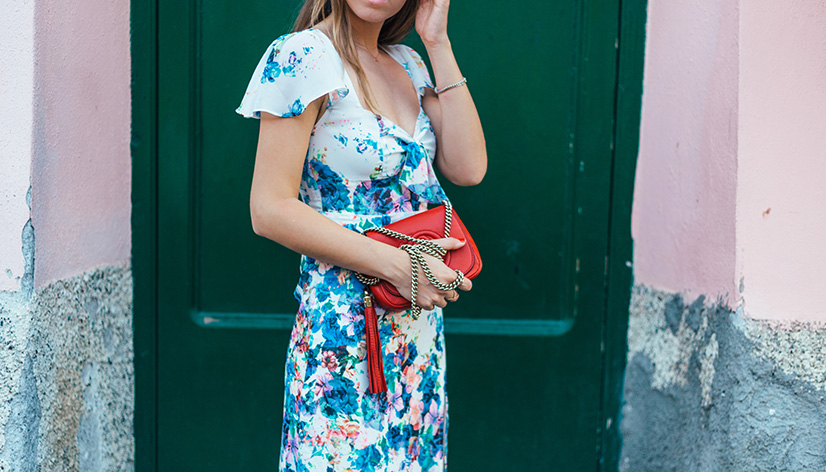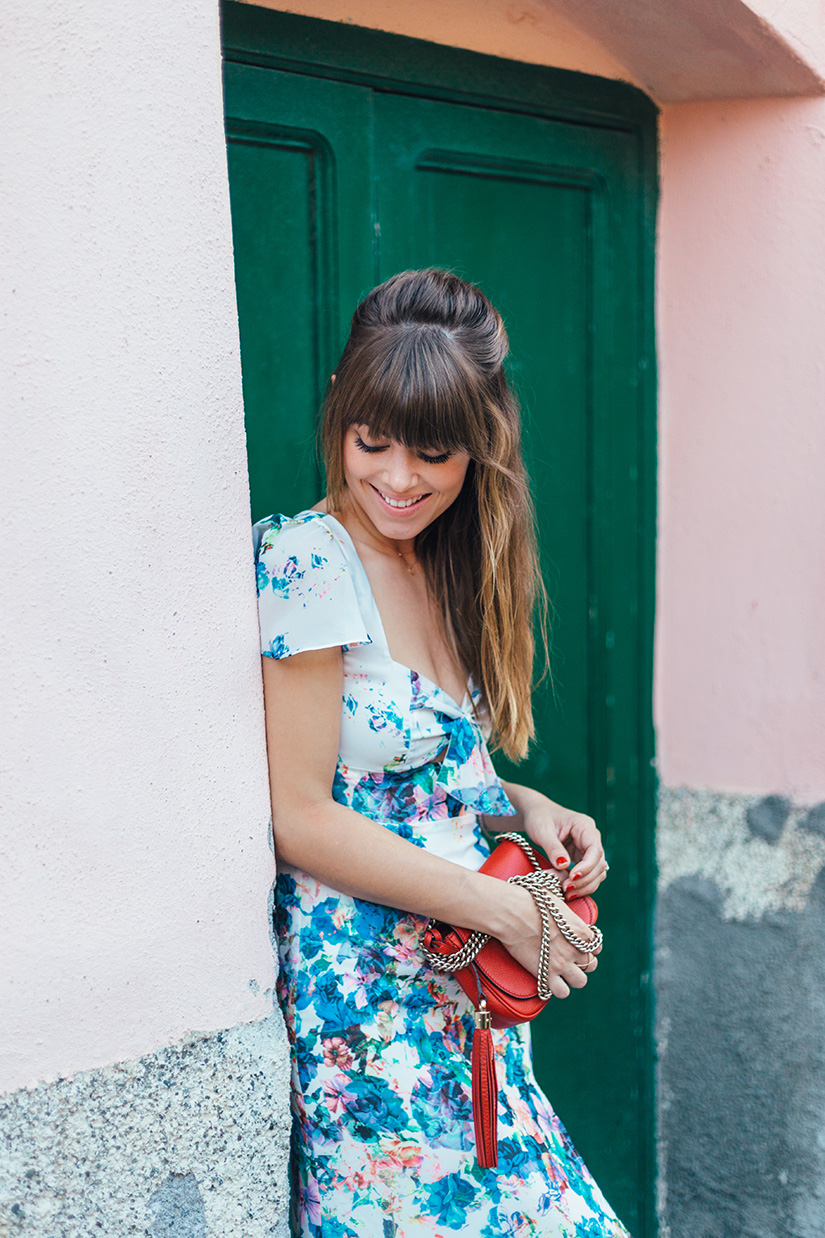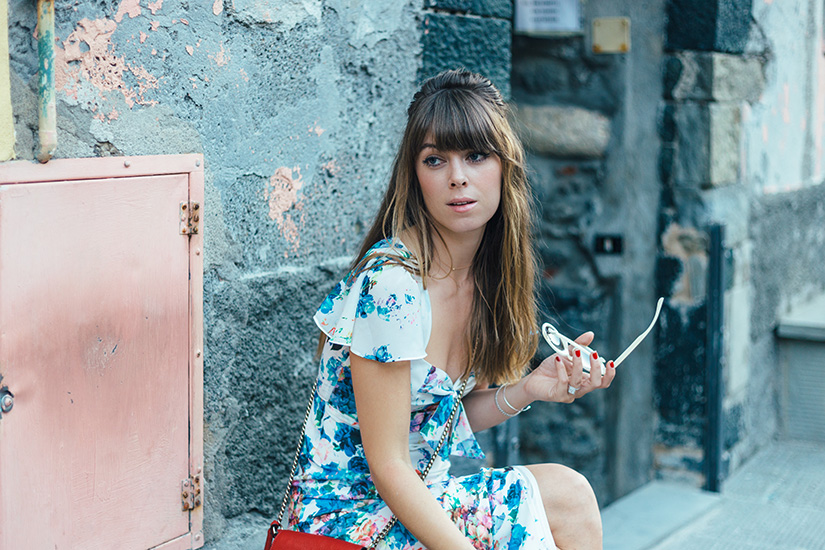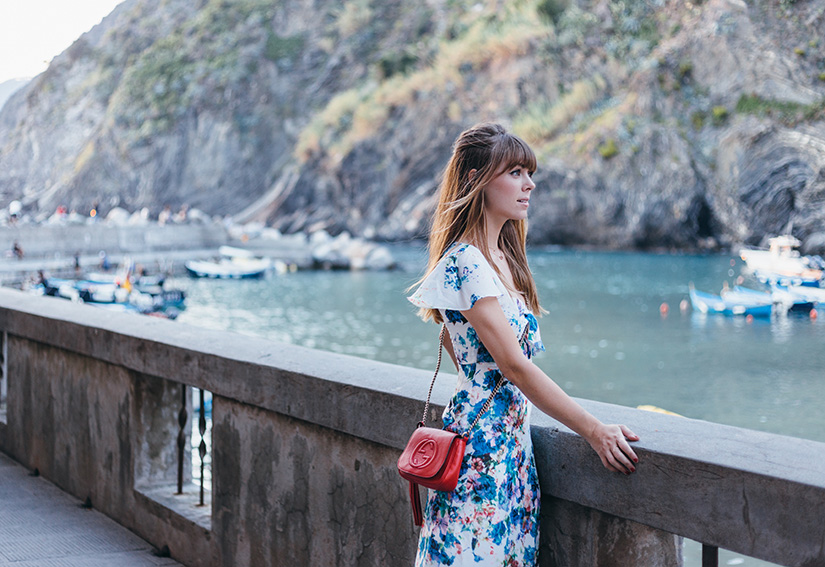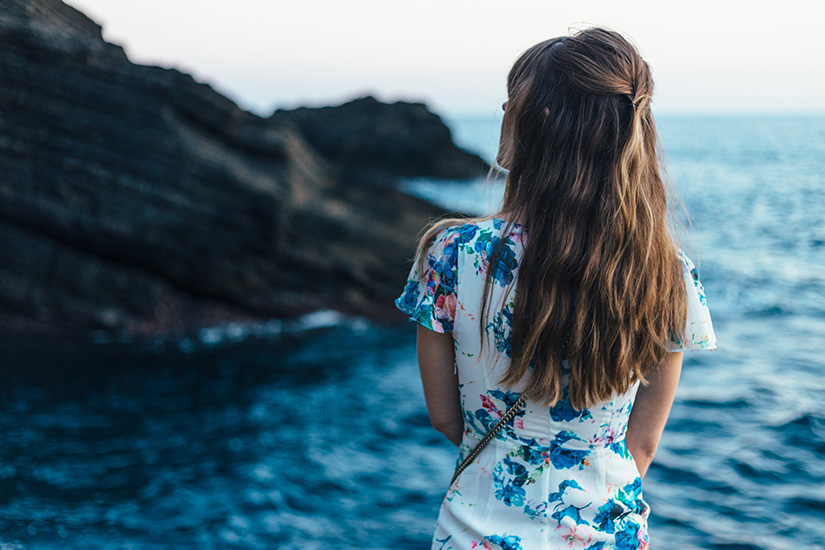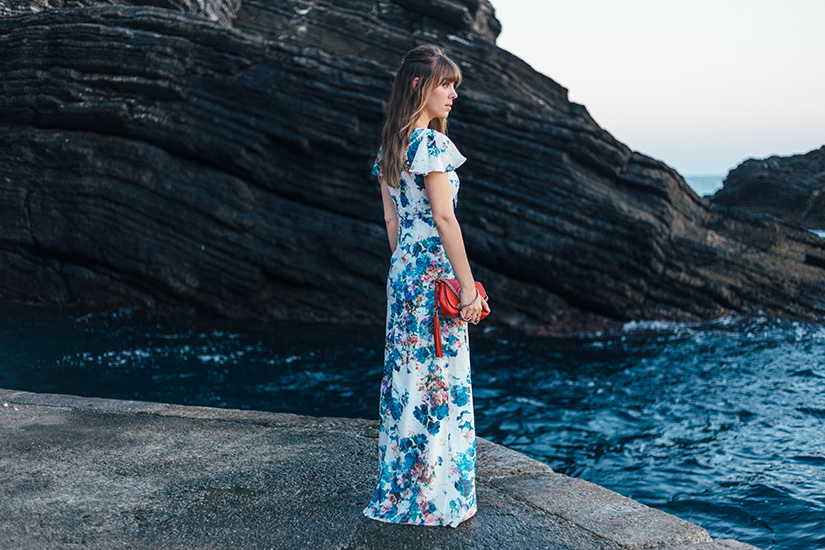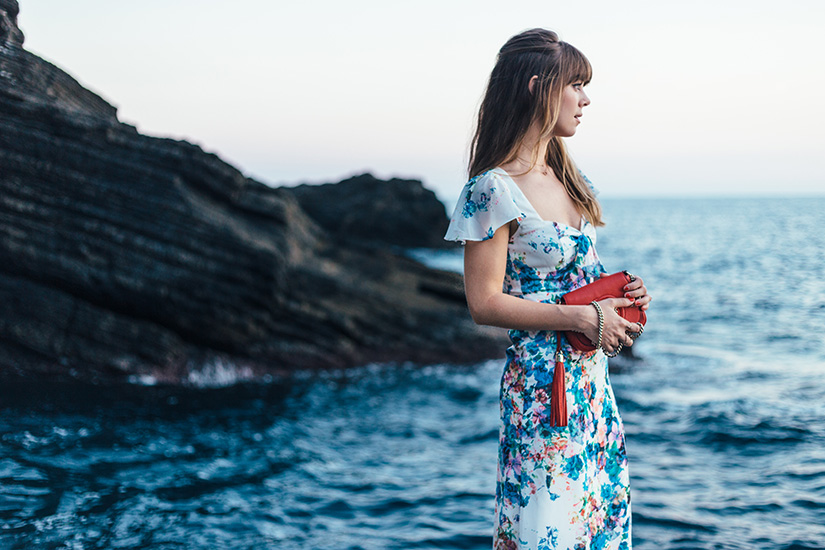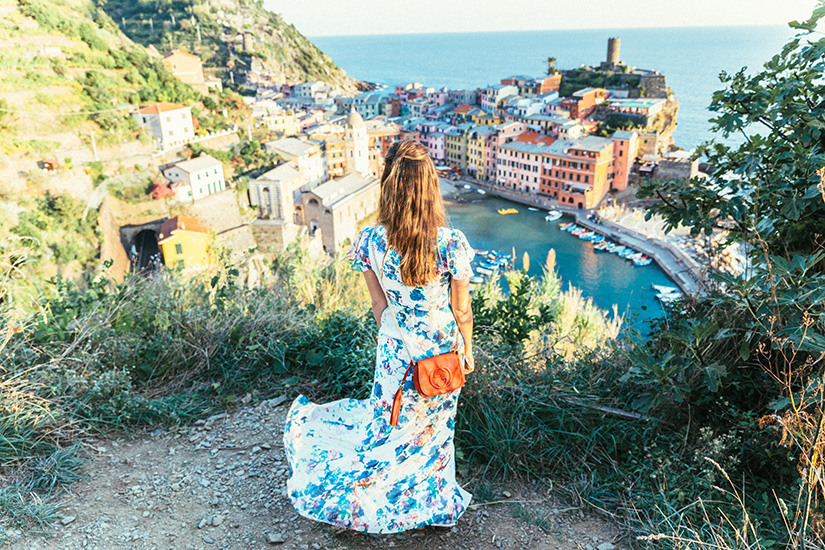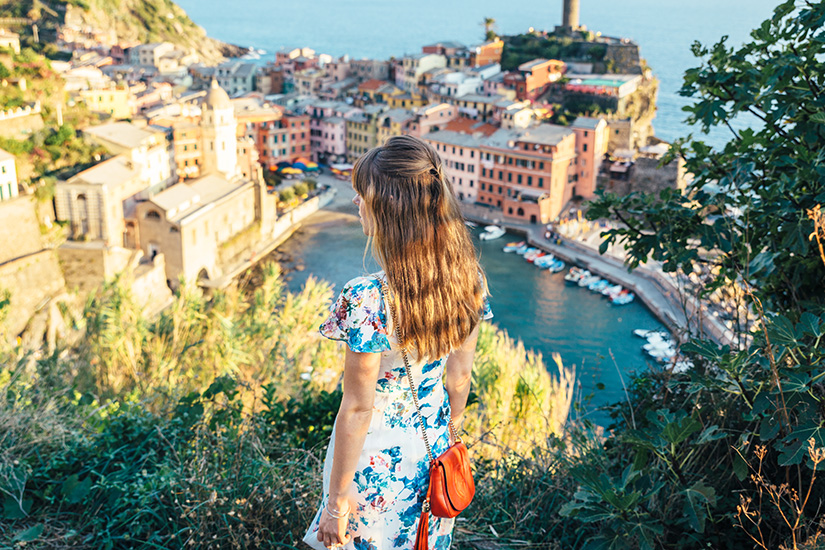 As we ventured through the Cinque Terre, our next stop was the second village, Vernazza. Just a five minute train from Monterosso and you've arrived in yet another classically charming village that feels very similar to the last yet you can immediately tell the differences. The most obvious being that this village does not have an actual beach, just a dock for the fishermen and their colorful boats.
The train station lets you out at the very top of the village so you have to wonder through the narrow streets to make your way down the the water and the central piazza where most of the restaurants are. As we stood in the center looking around, I noticed a faint trail in the distance that people were walking along the edge of the mountain up and out of the village on. And as we adventured around, we keeps seeing signs with arrows that pointed towards Monterosso!
Little did we know that you can also HIKE your way through the mountains to each village in addition to taking the train. My adventurous side kicked in of course and I was determined to hike at least to the top so we could see the amazing view. I had no intention of walking back but to see the view of the city from above was worth the hike in this dress (and the 100 mosquito bites on my legs).
Lesson learned! When traveling to Italy, don't forget your mosquito repellant. Or your adaptors for your electric deceives like your blow dryer or straightener! My hair is au natural here because we assumed that France and Italy would have the same outlets! Not the case guys! Beach hair don't care!
After our hike, we made our way back down to the very tip of Vernazza to watch the sunset on the most incredible black rocks that just flank the side of this town. The texture of these rocks speaks volumes to waves that have been crashing on them since the beginning of time. Being here was so incredibly humbling. It's easy to get caught up in the hustle and bustle of life but something truly magical about being here was that I could actually sit, watch and listen to the waves crash around me without any other thought in my head to disturb. It's a feeling I'll cherish and revisit in my memory often.
[thefeedproducts style='three']