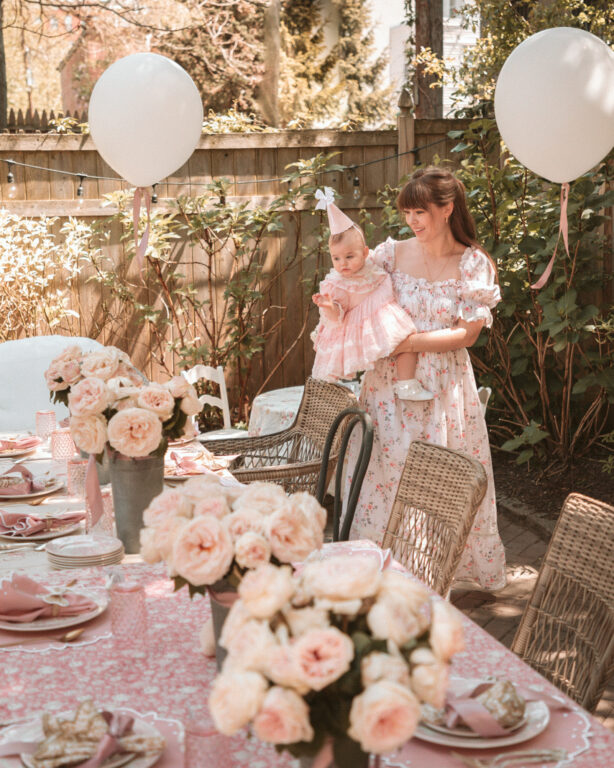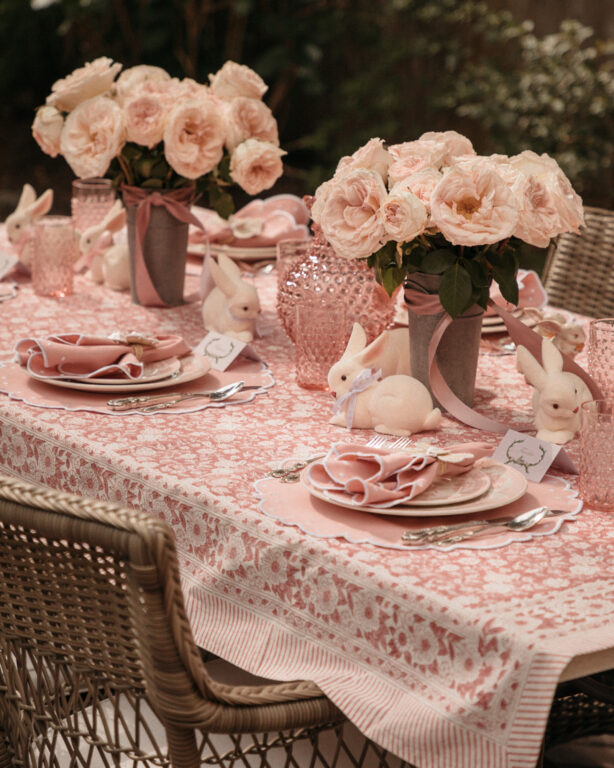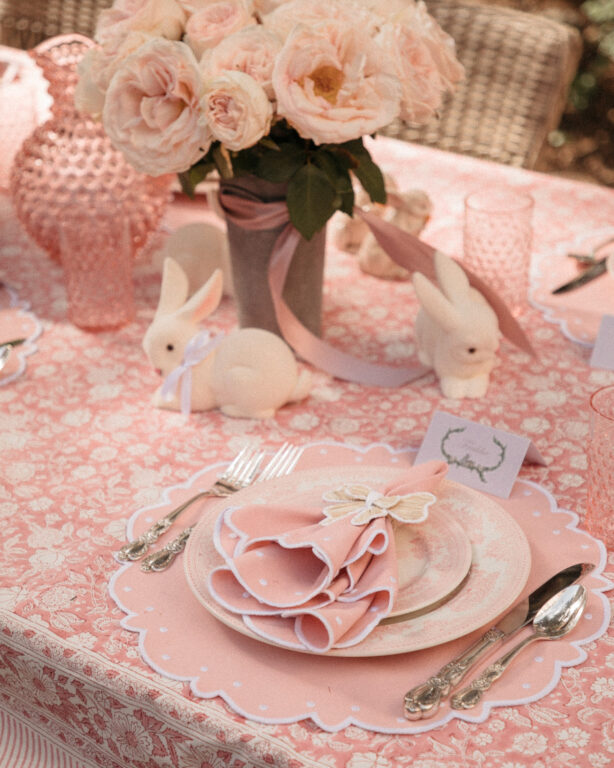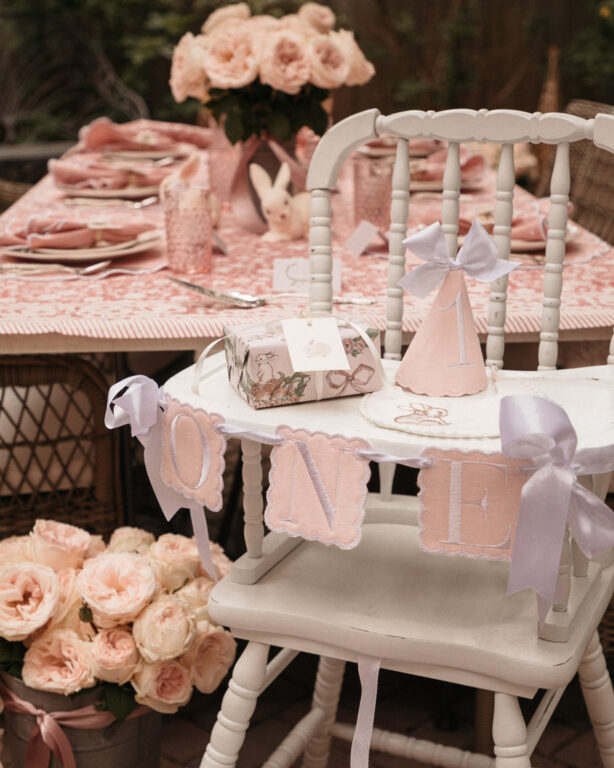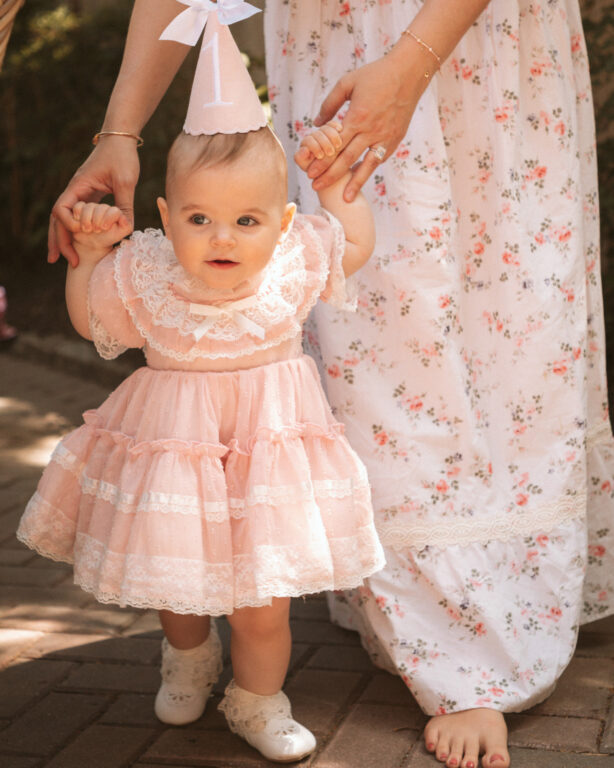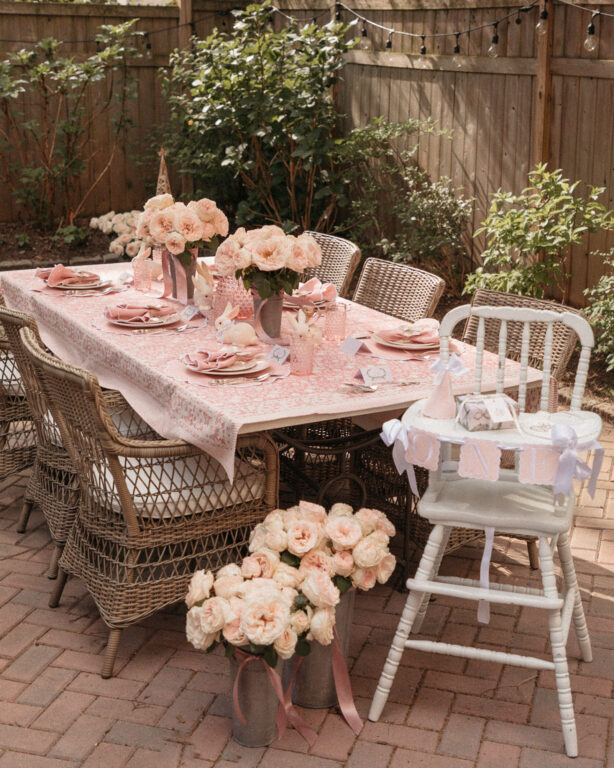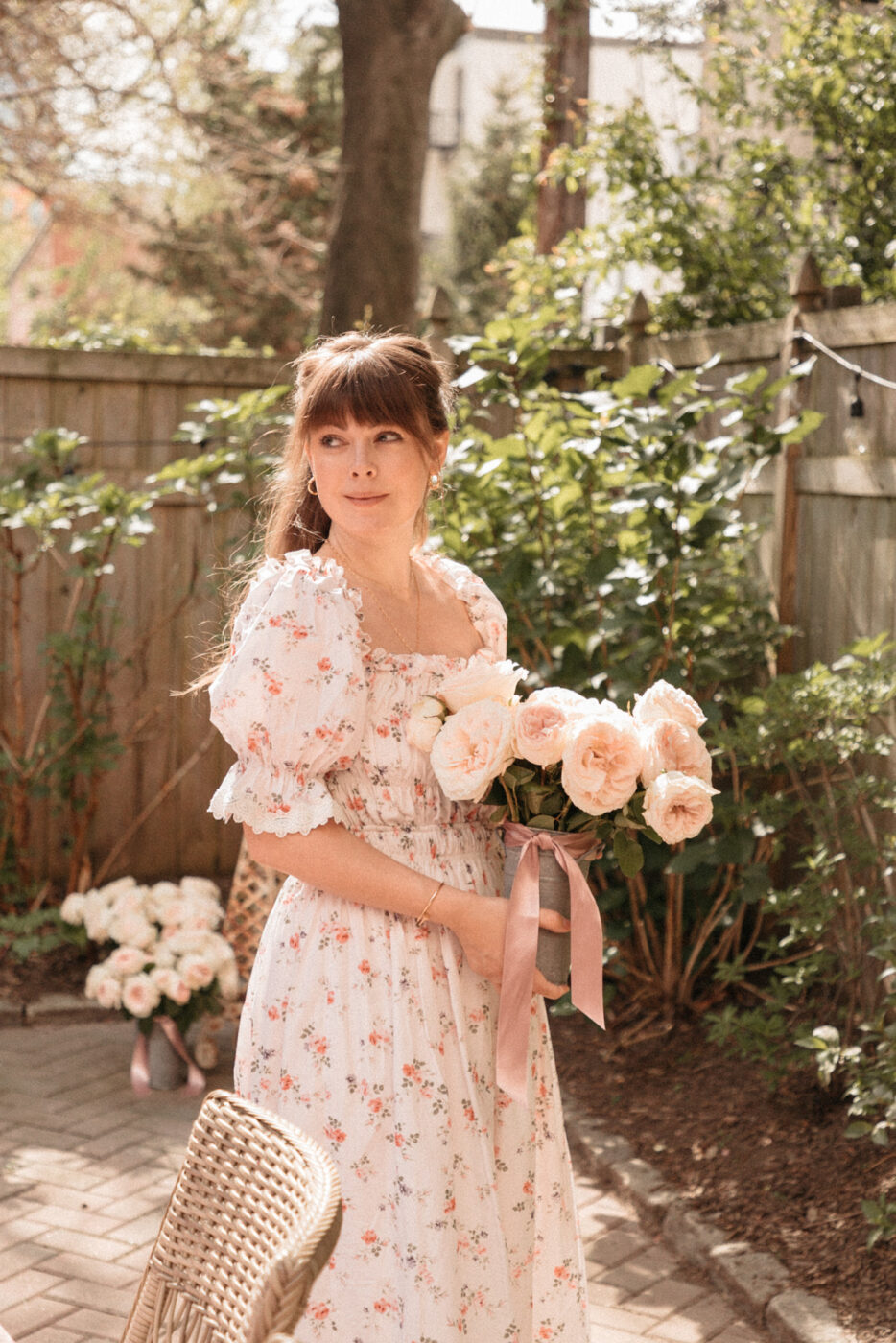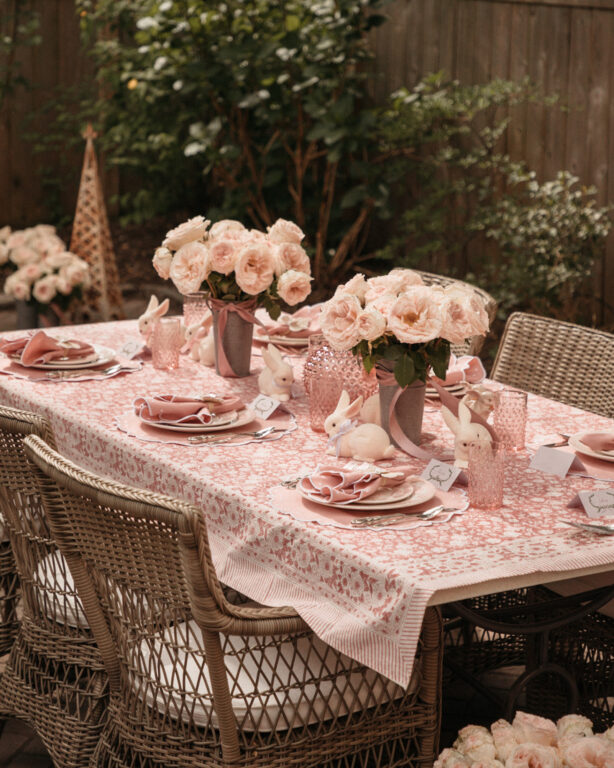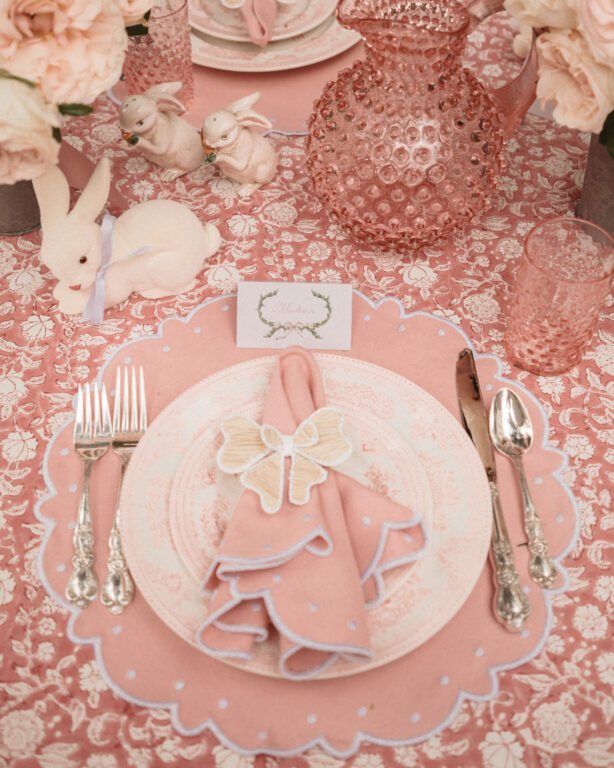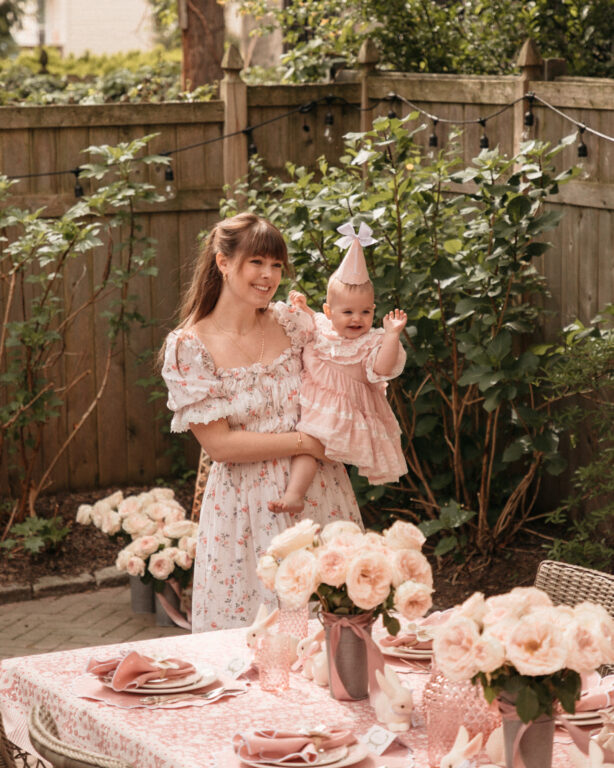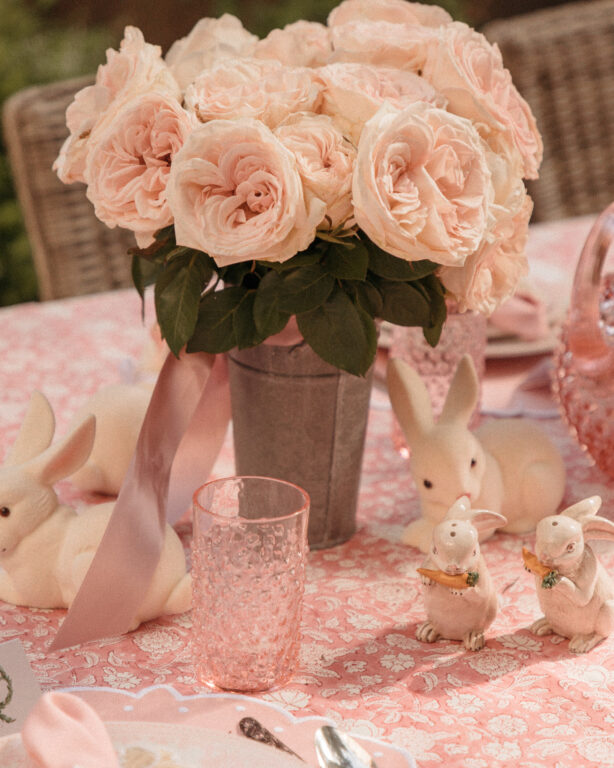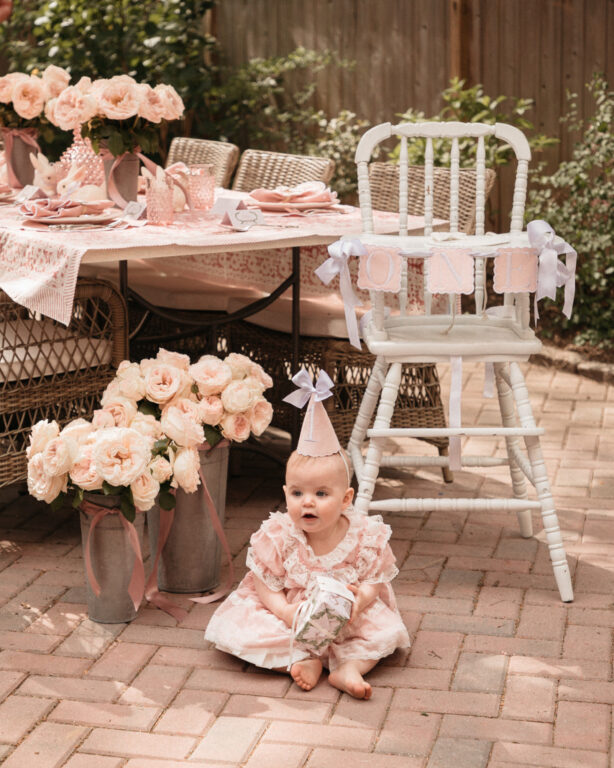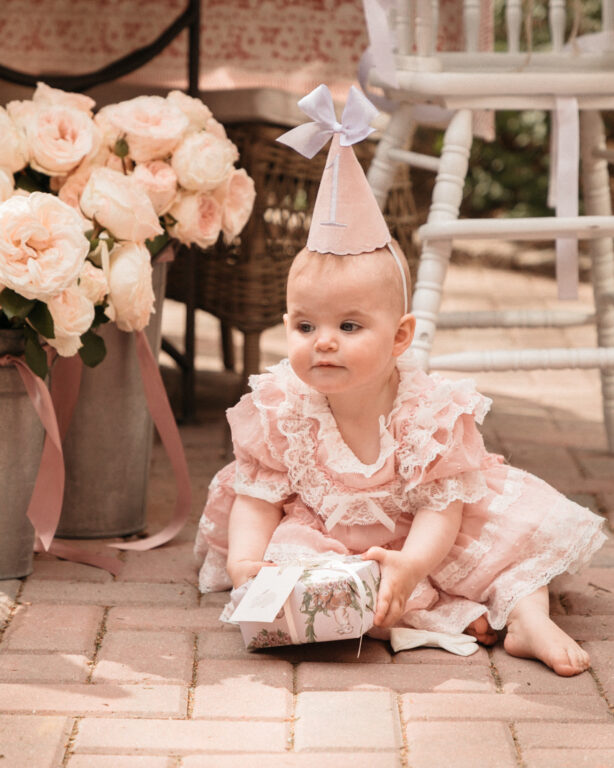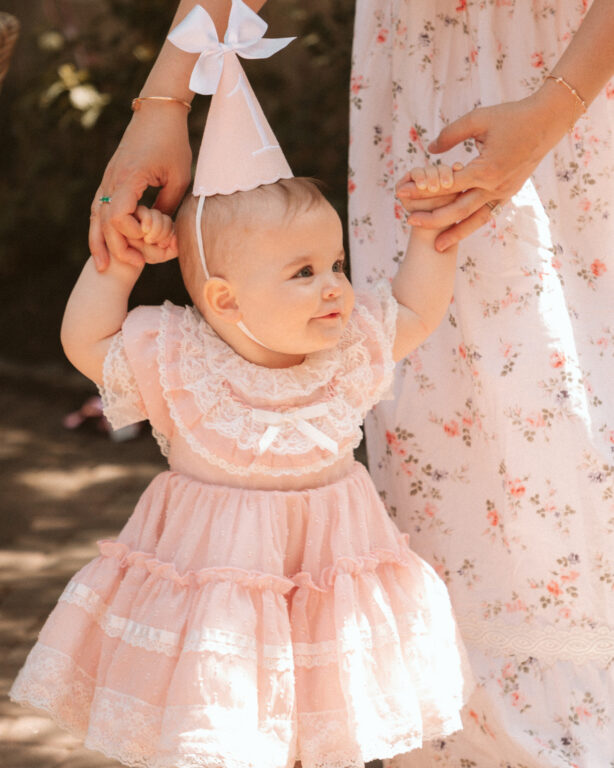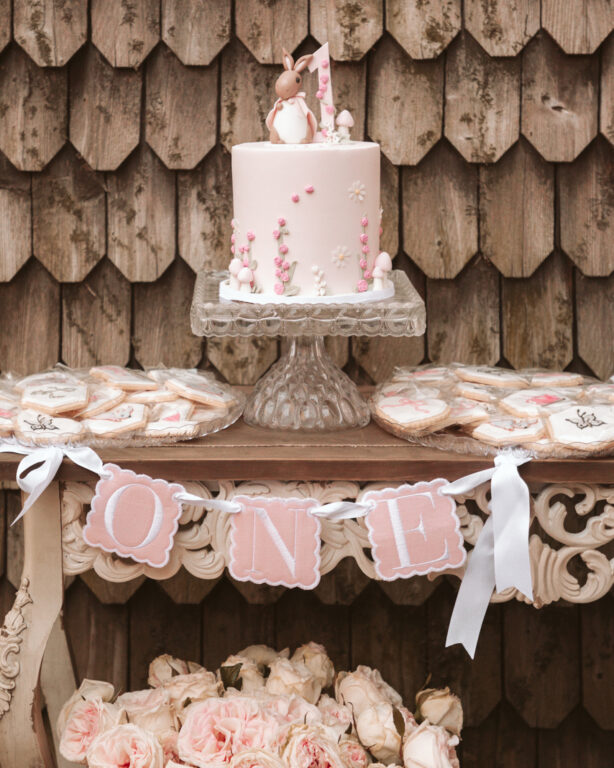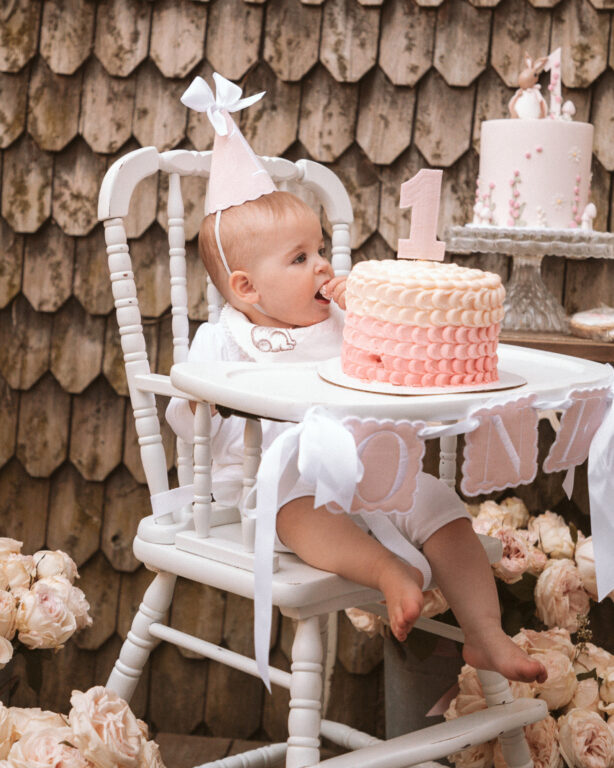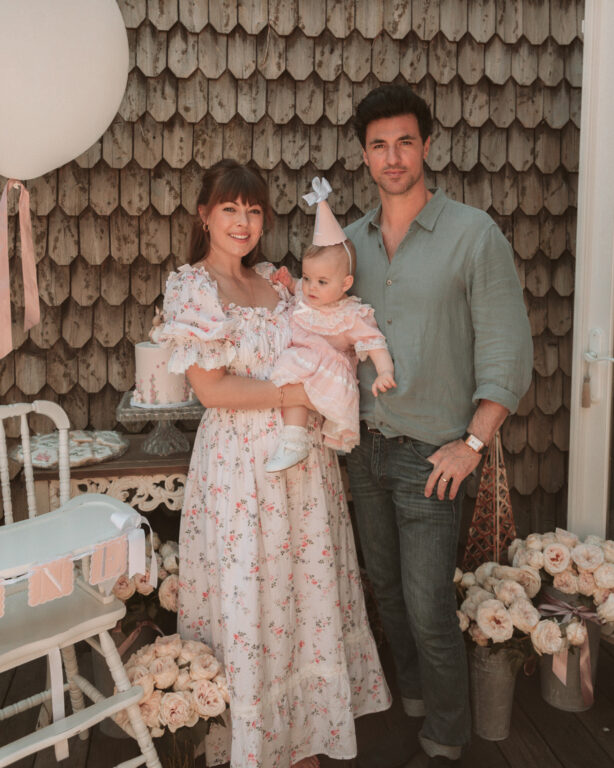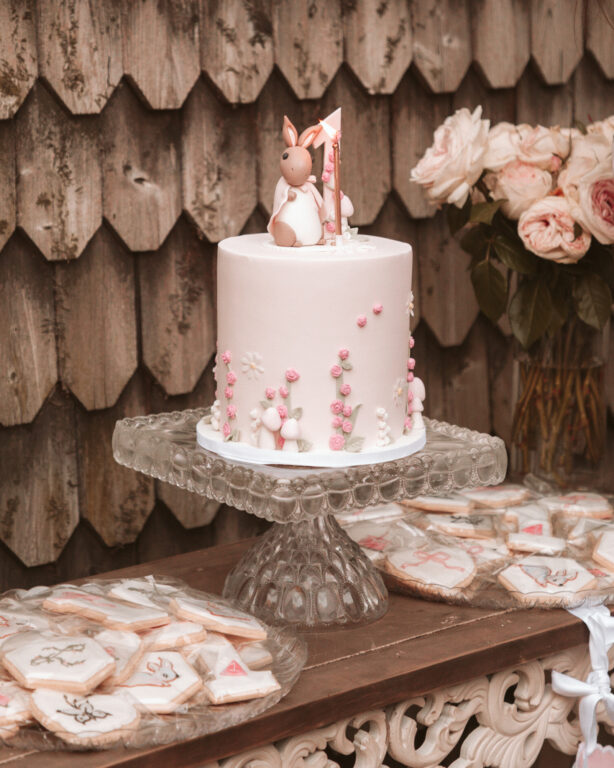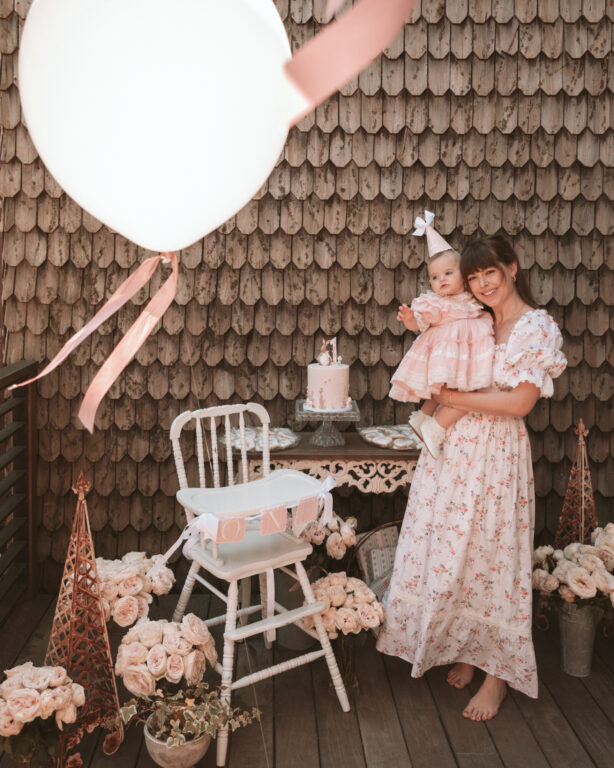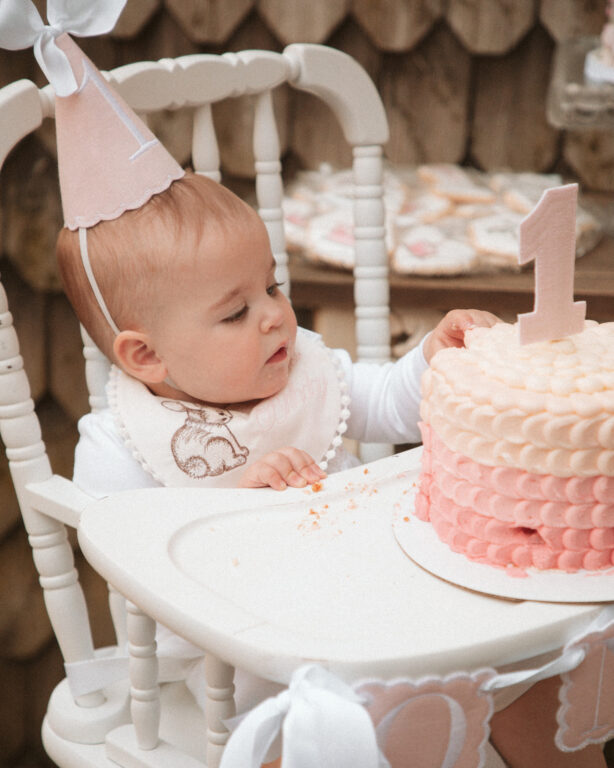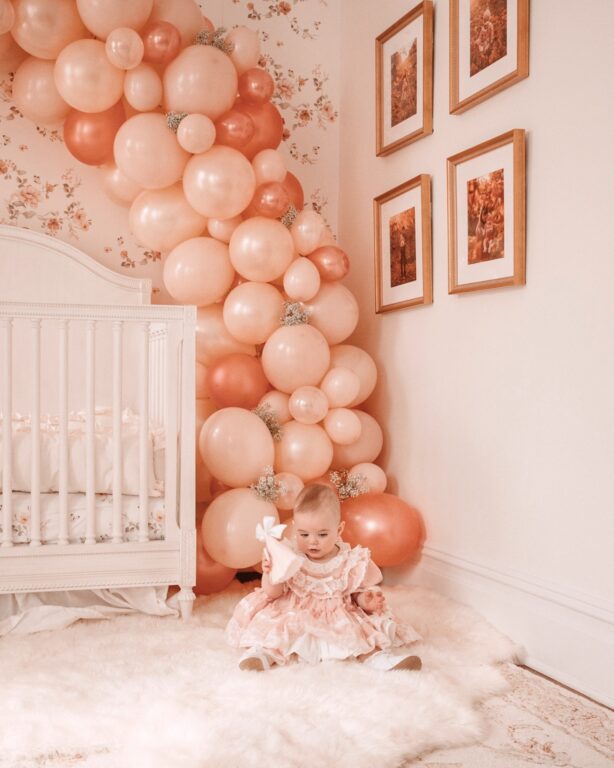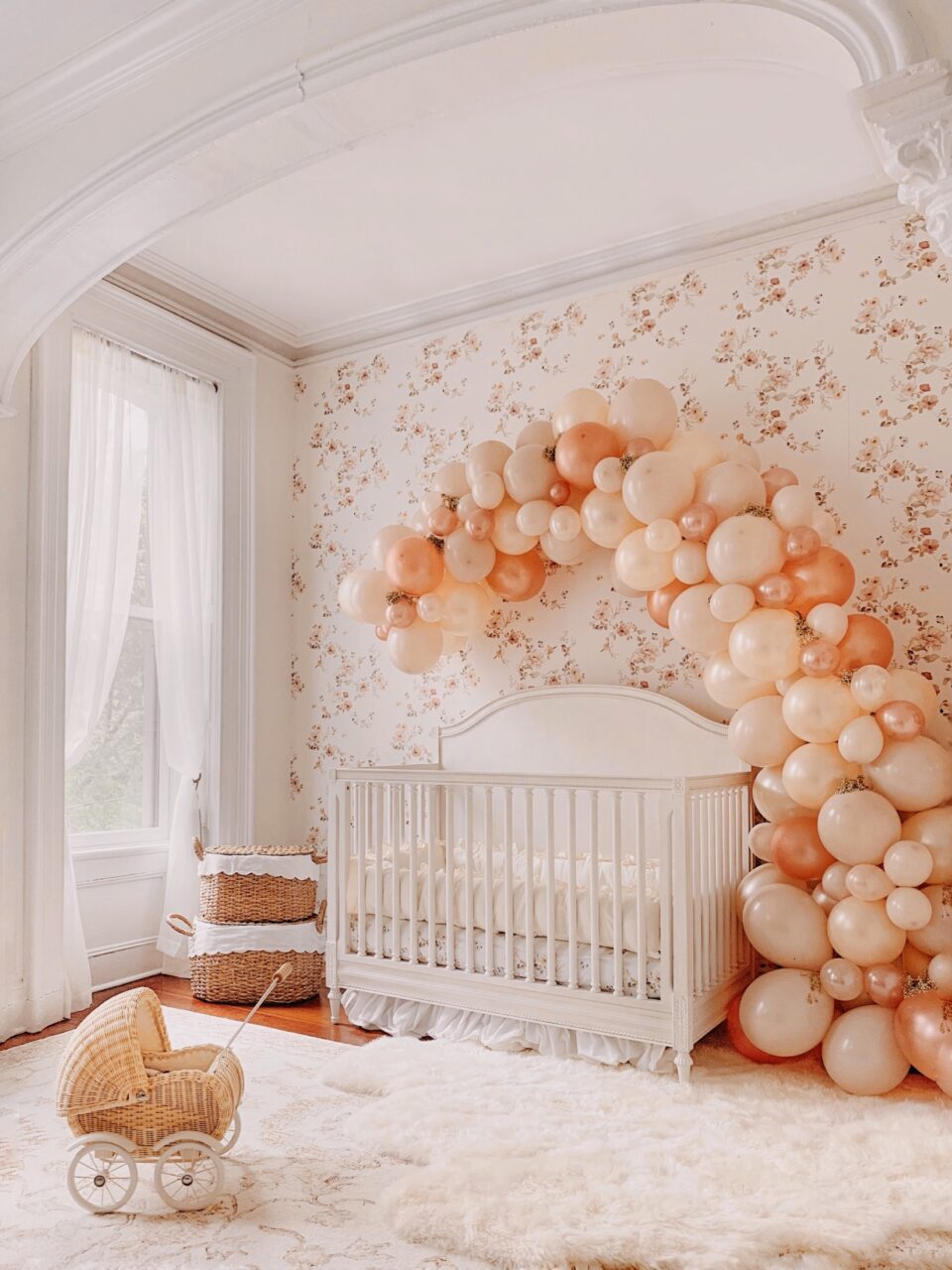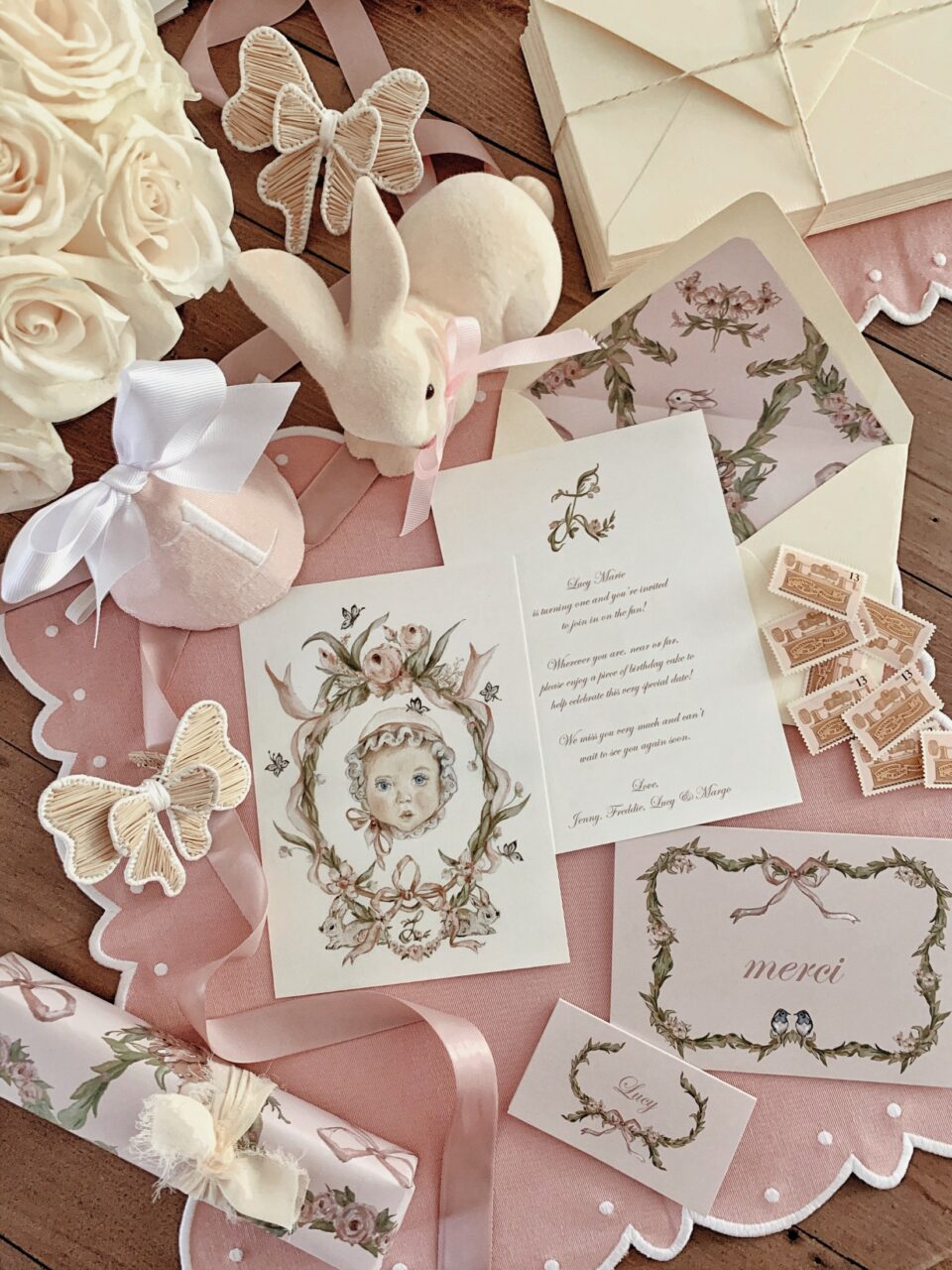 One whole year of loving her. One entire year of her sweet giggles, her chatty babbles, endless curiosity, and willful little personality. Lucy's 1st Birthday came and went as quickly as the past year did. It seems like yesterday we were on our way to the hospital to meet our little earth angel!
I've always lived by the quote, "Trust the timing of your life," and while the past year was incredibly blissful, it was also quite challenging without my family around. I always trusted that the moment would come when my family would meet Lucy, but it was made so much more special that everyone could safely travel to meet her on her first Birthday. My mom, sister, brother, dad, and nieces all joined us from California for this milestone moment. And what a celebratory reunion it was! This date is a symbolic reminder of a return to our new normal. A normal that includes more family, more friends and good times ahead!
I know you're probably here for all the details of the party, so here you go!
INVITES & PAPER GOODS
From the moment I began to think about Lucy's Birthday, I knew I wanted to work with Nadia Colella of Nadia & Co for the invites and specialty pastries. She's a wildly talented artist based out of Toronto. She took her classical art and pastry training and parlayed it into ready-to-eat treats, custom cakes, and a special event planning business. I've always been incredibly drawn to one of Nadia's original oil paintings, and it inspired the design for the invites, which she beautifully captured Lucy's portrait for. From there, Nadia and I also worked together to design Lucy's custom gift wrapping paper that featured bunnies for the Secret Bunny Garden theme, a pink bow, butterflies, and a birthday cake with one candle on it. She also the name cards for the table and 50 rose-flavored cake pops! I wanted to include everyone we love, so I shipped the wrapped cake pops to friends and family who couldn't be with us on Lucy's special day. Working with Nadia was a dream collaboration! She's so devoted to her work, and the attention to detail shines through and through! I'm just searching for another excuse to work with her!
THE DECOR
If I'm honest, it was a celebration for the adults as much as it was a party for our little Lucy! We had a few different areas set up around the house. First and foremost, a balloon arch in her room over her crib that she woke up to on her Birthday. My sister-in-law, Kristen, owns an event and candy company called A Sweet Occasion on Staten Island and caters to the Tri-state area. Balloons and sweet treats are her specialty!
I envisioned everyone being in the backyard most of the day, so I wanted to create a cozy space for everyone to relax and celebrate. A playful tablescape was definitely in the cards! Have you heard of Mrs. Alice? If not, please do yourself a favor and click here! Alice created the concept of "Tablescape In A Box," and her curations of themes and vendors are next level. The beauty is that you can also mix and match and buy pieces al-la-carte which is what I did here. A little combination of Mrs. Alice's easter box combined with her Spring box was the perfect mix for Lucy's Secret Bunny Garden Theme.
FLOWERS
There were just a few additional details for the day left to come together, the biggest one FLOWERS!!! And what's a secret garden without roses from the one and only, family-run Grace Rose Farms! I connected with their founder, Gracie, whose daughter was born just a month after Lucy. We've become quick Instagram friends, and I adore following as her business and family grow. Their farm is committed to ethical growing and harvesting, and they've spent years perfecting organic and sustainable methods. I love that they share so much educational content about the roses when you order! They have so many beautiful bouquets to choose from on their site; I find myself ordering "thinking of you" or 'thank you" flowers for people all the time. If you use my code "JENNY20", you can get 20% off your order! Gracie sent 500 roses for the party, and they were the icing on the decor cake!
DESERTS
Speaking of cakes, we had two! Lucy's smash cake was more rustic in style – vanilla cake with raspberry filling and an ombre white and pink frosting. Andrea, the owner of The Sugary Baking Co., is so kind and responsive! A teacher by day and baker by night, she's Hoboken/Jersey City-based and can create everything from cakes to sugar cookies and cake pops.
Jennifer of Sweet Lil Sweets created the beautiful work of art that was the bunny cake. I found inspiration images on Pinterest, and she executed exactly what I had envisioned; we were all blown away by her craftsmanship and attention to detail. The cake was as delicious as it was beautiful! I may have saved the bunny and the number one…
To top of the dessert table, my mother-in-law made 70 of her famous cream puffs! And yes, all 70 were gone by the end of the day (party of 15 I may add). They're THAT good! The sugar cookies were created by fellow Jersey City mama Caroline. Her company is For Cup's Sake, and her hand-painted cookies are next level. She took inspiration from the design elements that Nadia and I created and created five different style sugar cookies; A cake, a bow, a bunny, a butterfly, and a number 1.
FASHION
The FASHION! I know you're all here for it 😉
Lucy's dress is from Emiche Baby; the founders Vivien and Michelle are two moms based in LA who have curated a beautiful boutique of vintage-inspired pieces. Lucy wore the Scarlet dress, which is sold out, but you can get on the waitlist as it's currently being re-stocked.
Her birthday girl hat and "ONE" sign that hung on her highchair (which by the way is from Etsy shop, The Occasional Chair) is from Story Book Goods. They have kindly offered $10 off their site and on their Etsy page if you use the code "JENNYCIPOLETTI."
And I saved the best for last because my appreciation for Irina, the designer of all things Bebe Theory, created Lucy's precious birthday bib with the little bunny on it. Irina has been designing everything from Lucy's bows, custom bibs, our Christmas stockings, and everything in between since before Lucy was born. Her collection of bespoke baby accessories and clothing is what heritage collections are made of.
Oh and I can't forget my dress by Lug Von Siga, a recent Net-a-porter find!
So many little details went into planning Lucy's first Birthday, and I feel so incredibly blessed to be able to connect and work with all of these talented women, mothers, and small female-owned businesses. It was so much fun bringing each of these elements together for the first Birthday I have always imagined for my little girl.
Thank you all for your sweet birthday wishes and outpouring of love; we appreciate all of you more than you know.
Happy Birthday to our sweet Lucy Marie; we love you so much, baby girl!