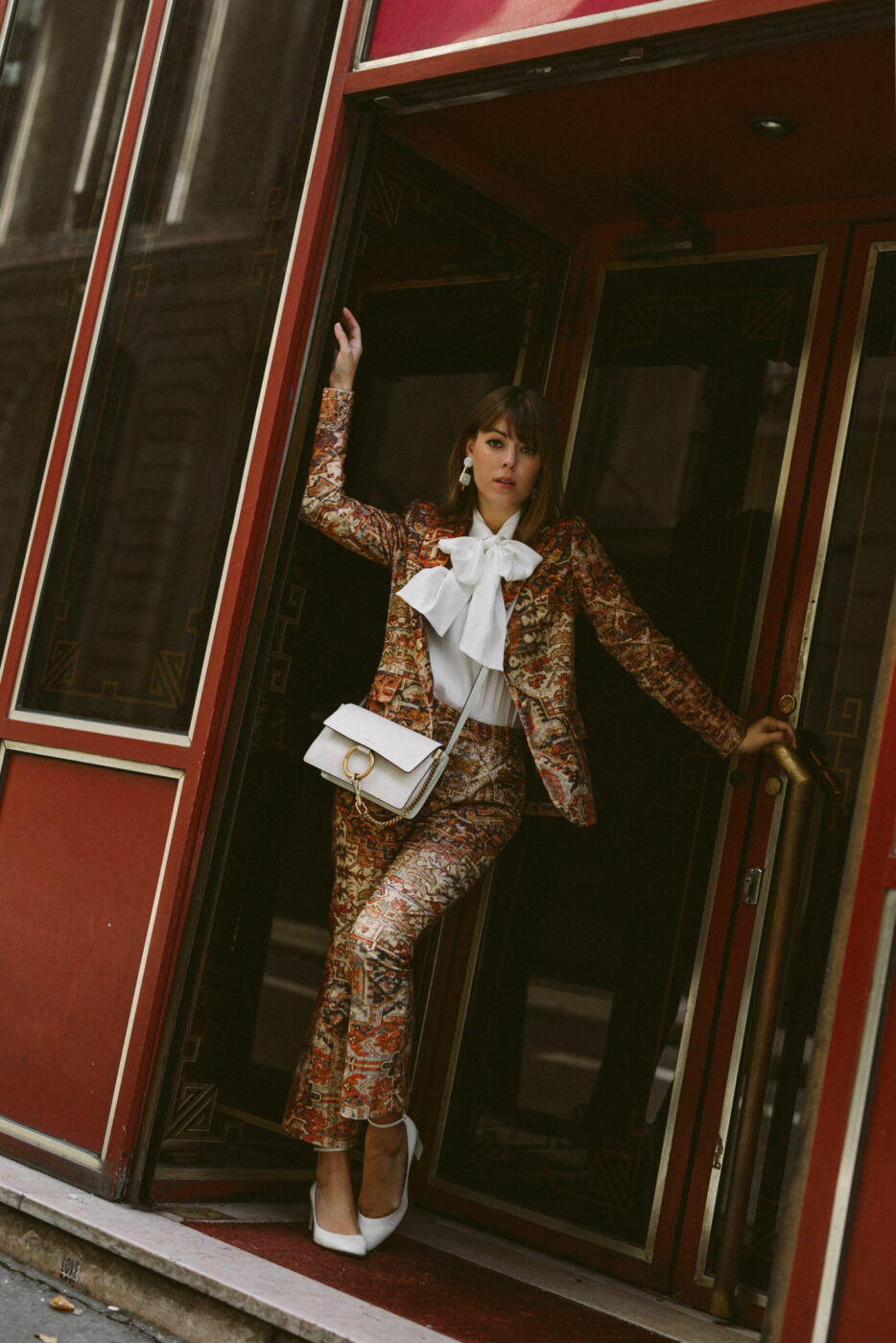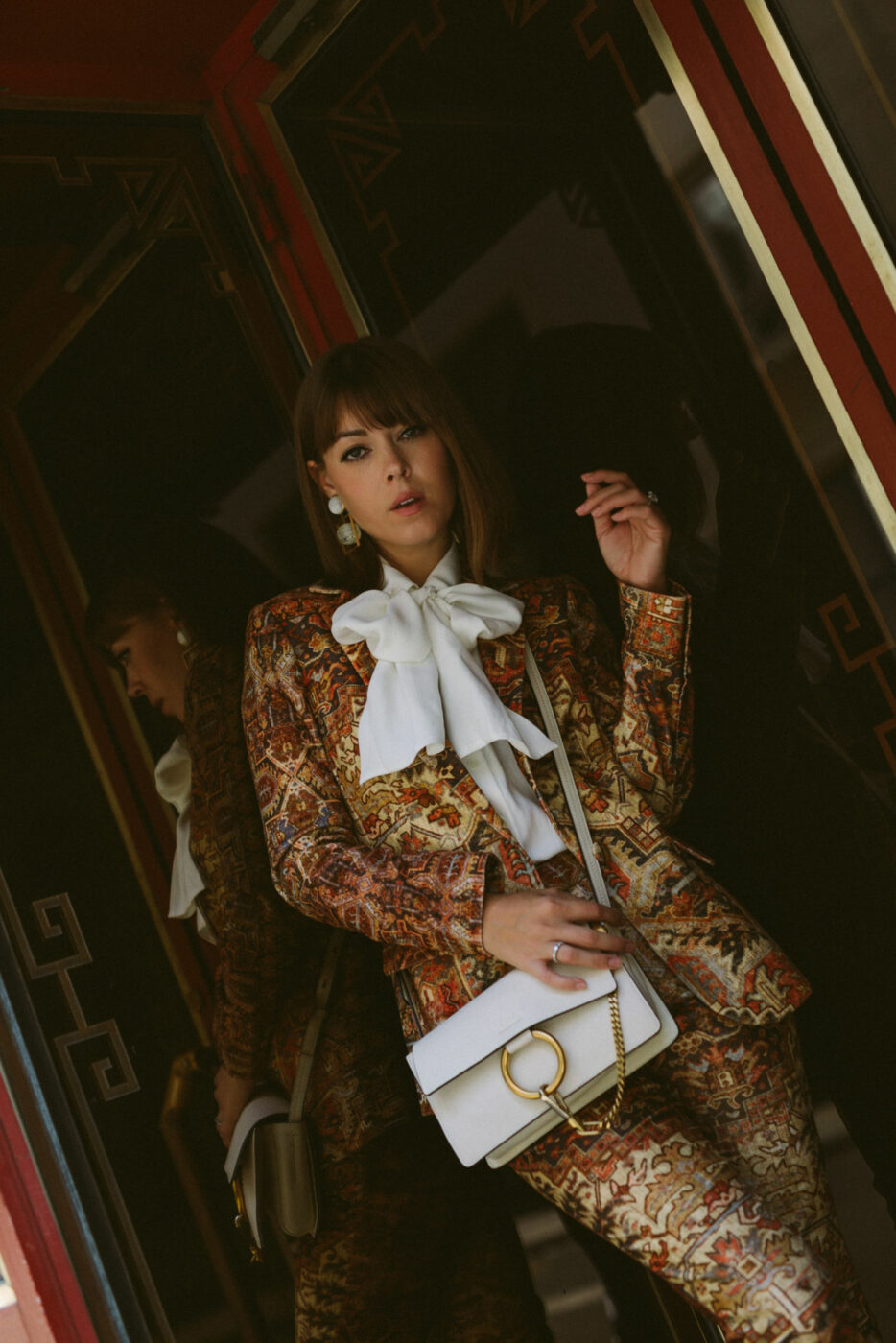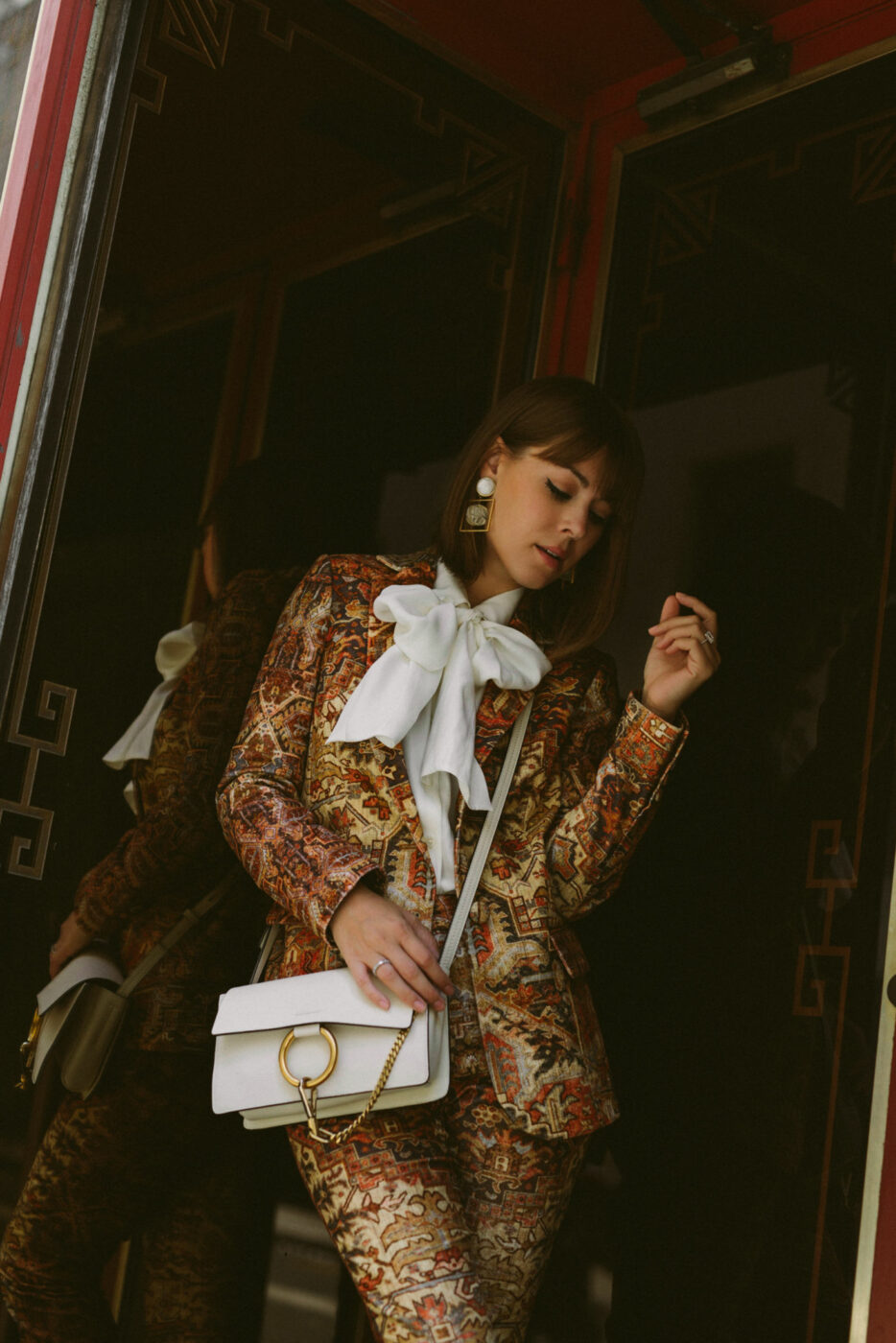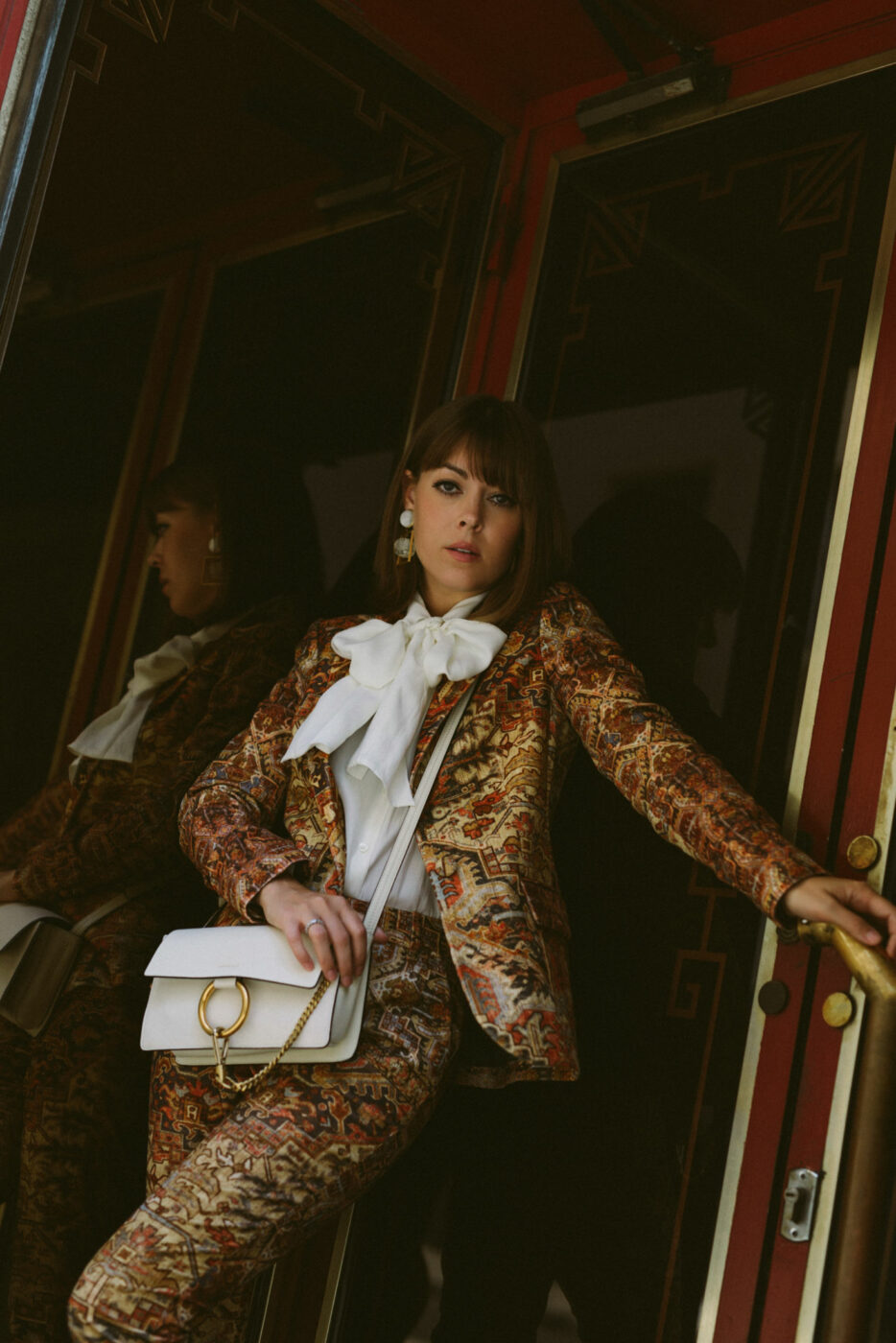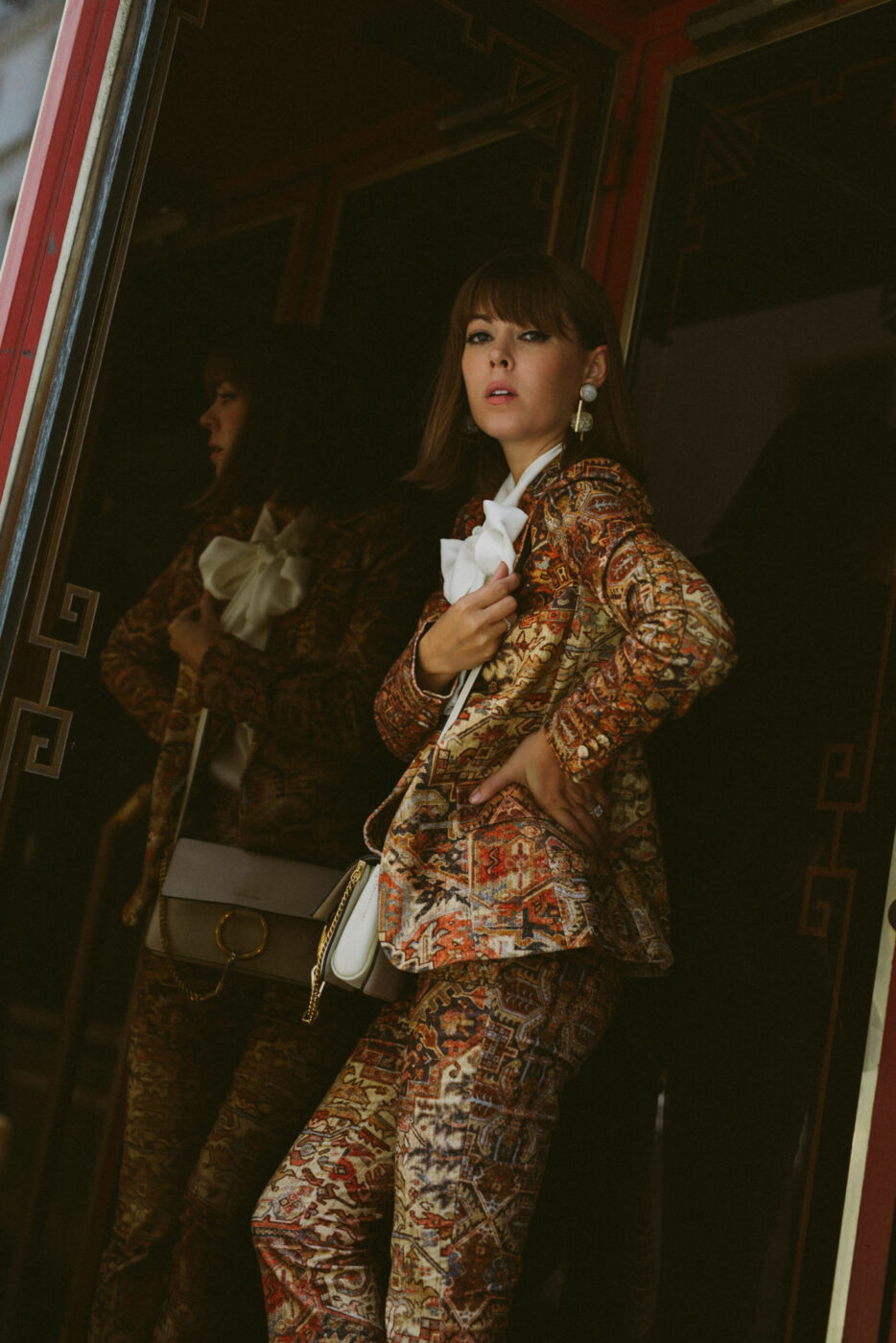 As evident by girl bosses and it girls everywhere, power suits are no longer just for the boys of Wall Street. And though a certain form of these suits were made famous by style mavens of the 90's, the entire trend has gotten a fresh and forward revamp. Enter, the most luxe suits we've seen in decades, evident by last nights look (check my IG stories if you're wondering what I'm talking about).
From wide-legged, oversized silhouettes to pattern play, females are taking the long-standing menswear trend and putting a powerful, playful touch on it. With a cinched waste, a womanly touch like a pussy bow or a collarbone peaking through, it's a style that gives off straight confidence and #girlboss vibes. I personally like combating the masculine feel of a suit with a beautiful fabric and even a detailed print like that of this Frame suit. Certainly not the minimalist and bulky suits we saw on Julia Roberts in Pretty Woman or Diane Keaton in just about every film of the '90s, but elevated and modern. Keep the feminine-masculine opposition going with statement earrings and a mini bag or something just as classic to make this style work.
And don't forget about luxe suits heading into the holidays! They're the perfect answer to a seasonal outfit that is anything but basic. Sick of dresses? Craving to standout? Looking to make a strong impression? Swap in a fresh power suit, as they are a must for any fashion lover's holiday circuit.
If you're not sure where to start, I've done the research for you. Below you'll find a selection of the most luxe suits to wear through the holidays and beyond. Enjoy!
BEST IN LUXE SUITS