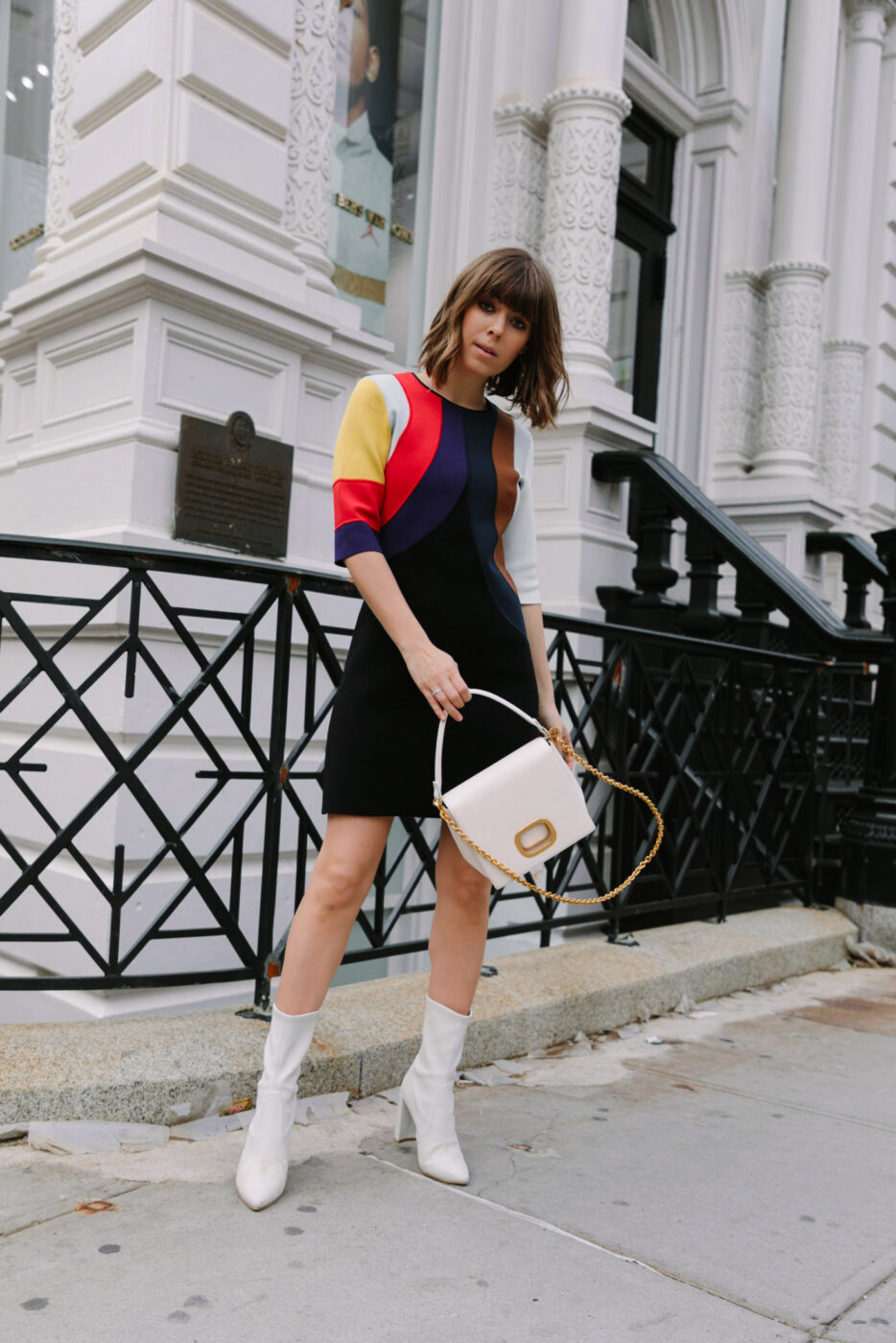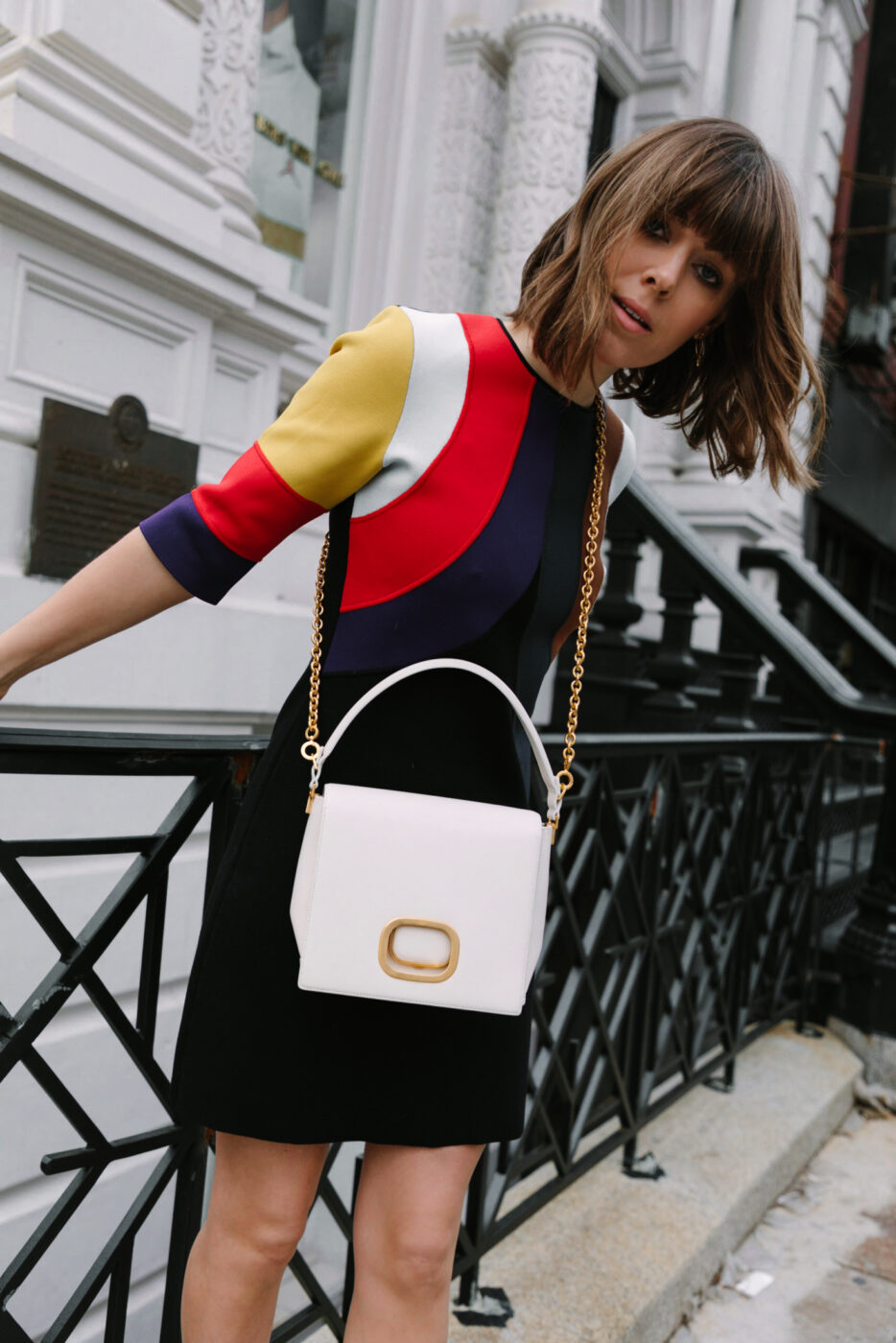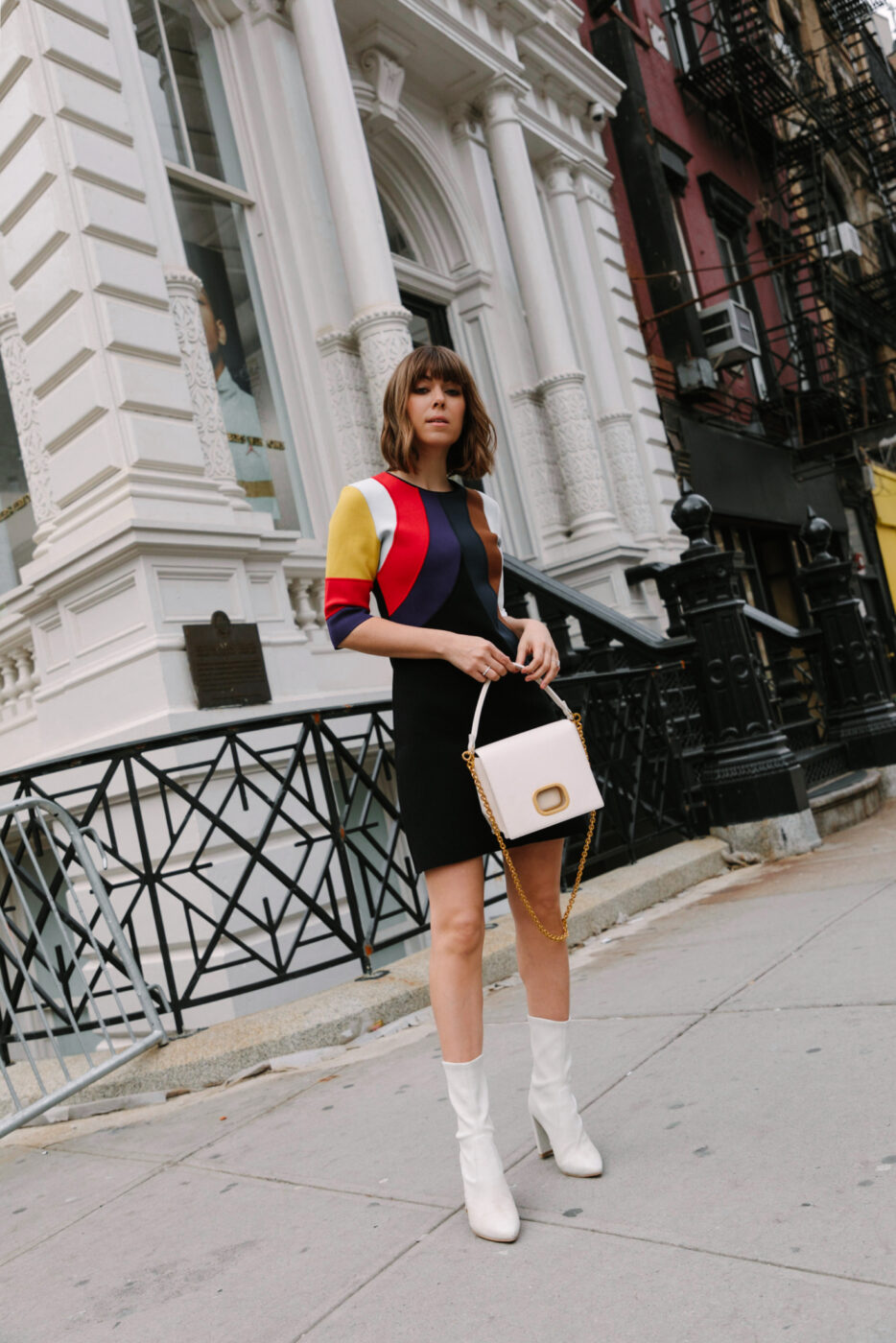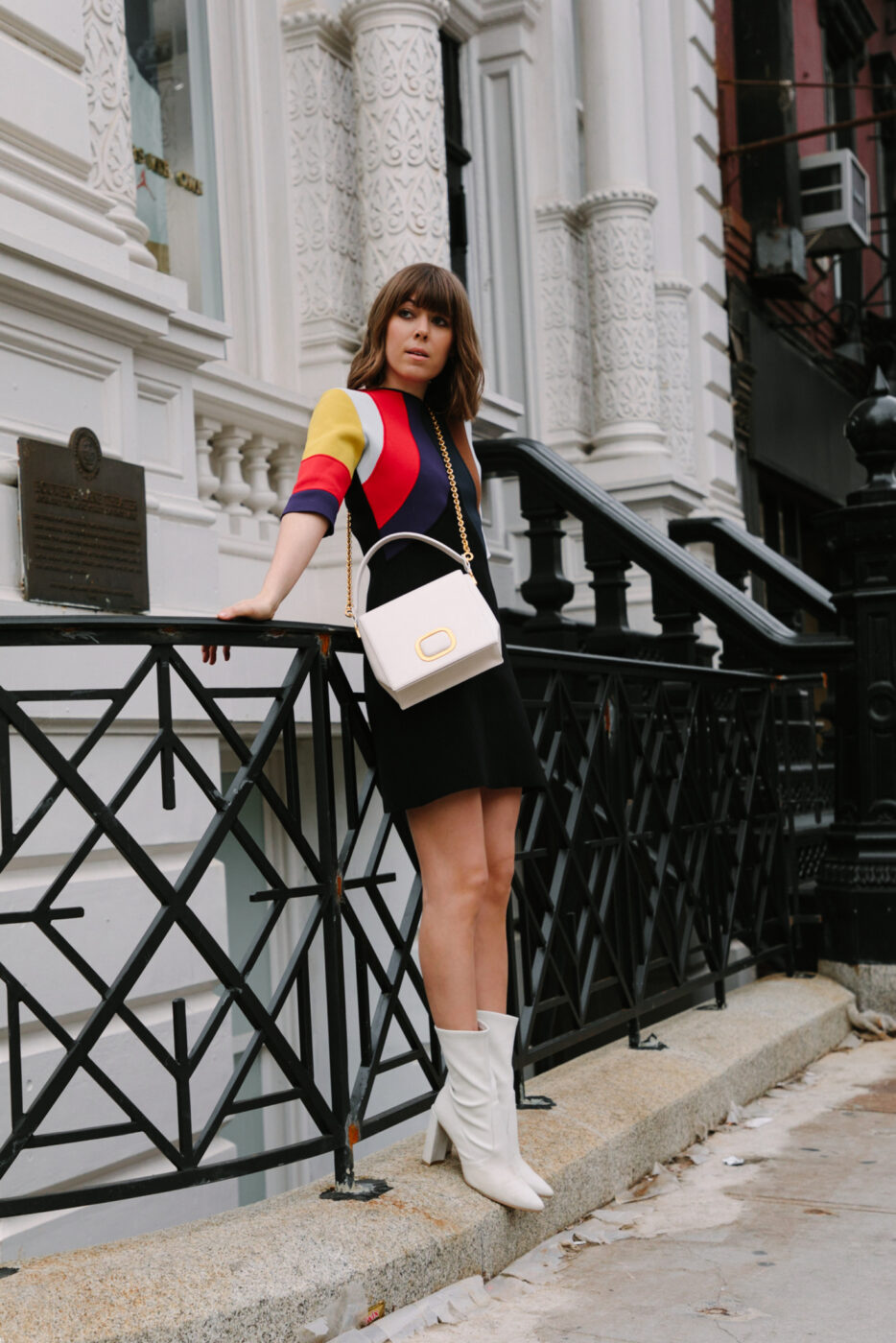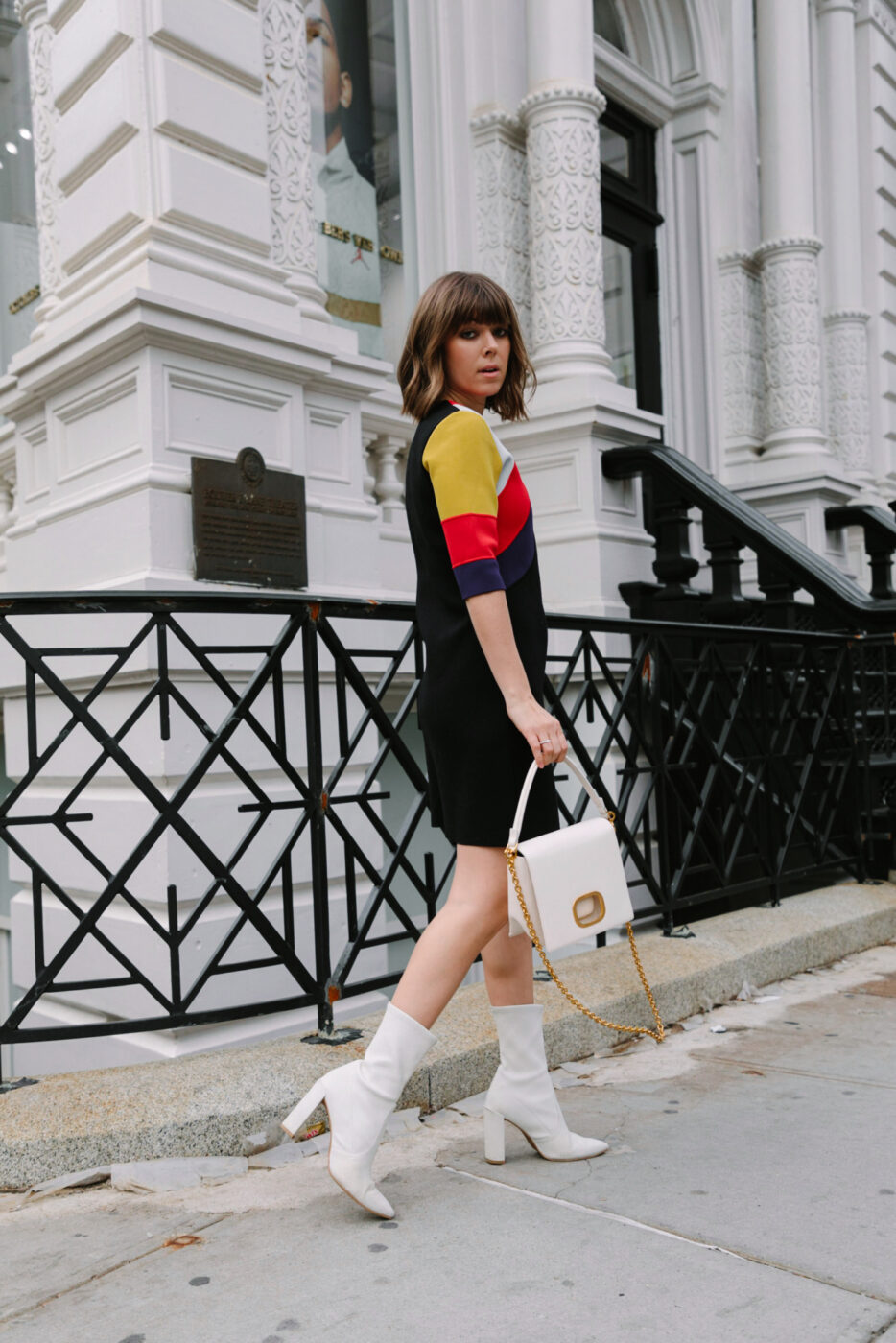 I've shared my love for vintage many times before on Margo & Me, so it should come as no surprise that I'm a fan of mod. I still remember seeing the Fembots in Austin Powers and thinking their outfits were to die for (anyone else?!), and that started my exploration of the mod girls from across the pond. Starting in Great Britain and specifically London in the late '50s, this style ran strong throughout the 1960's. Luckily for the mod mad like myself, it's back.
The white boots that took over the shoe game this past year started the resurrection, and since then, we've been seeing it on repeat. I was first in line when it came to bringing this back, playing tribute to the style with this mini. Bright geometric pattern in a rainbow of colors, and a cut high above the knee. Paired with the modern-era's version of white boots and a bag, and the look was complete.
Unfortunately this Sonia Rykeil dress of mine is sold out, but not to fret. Lots of swinging '60s items below for you fellow mod lovahs! White bag and shoes included.
Tell me, are you a mod girl? What's your favorite decade to recreate within your wardrobe?
More Mod
White bags & dresses
Photography by Freddie Cipoletti.