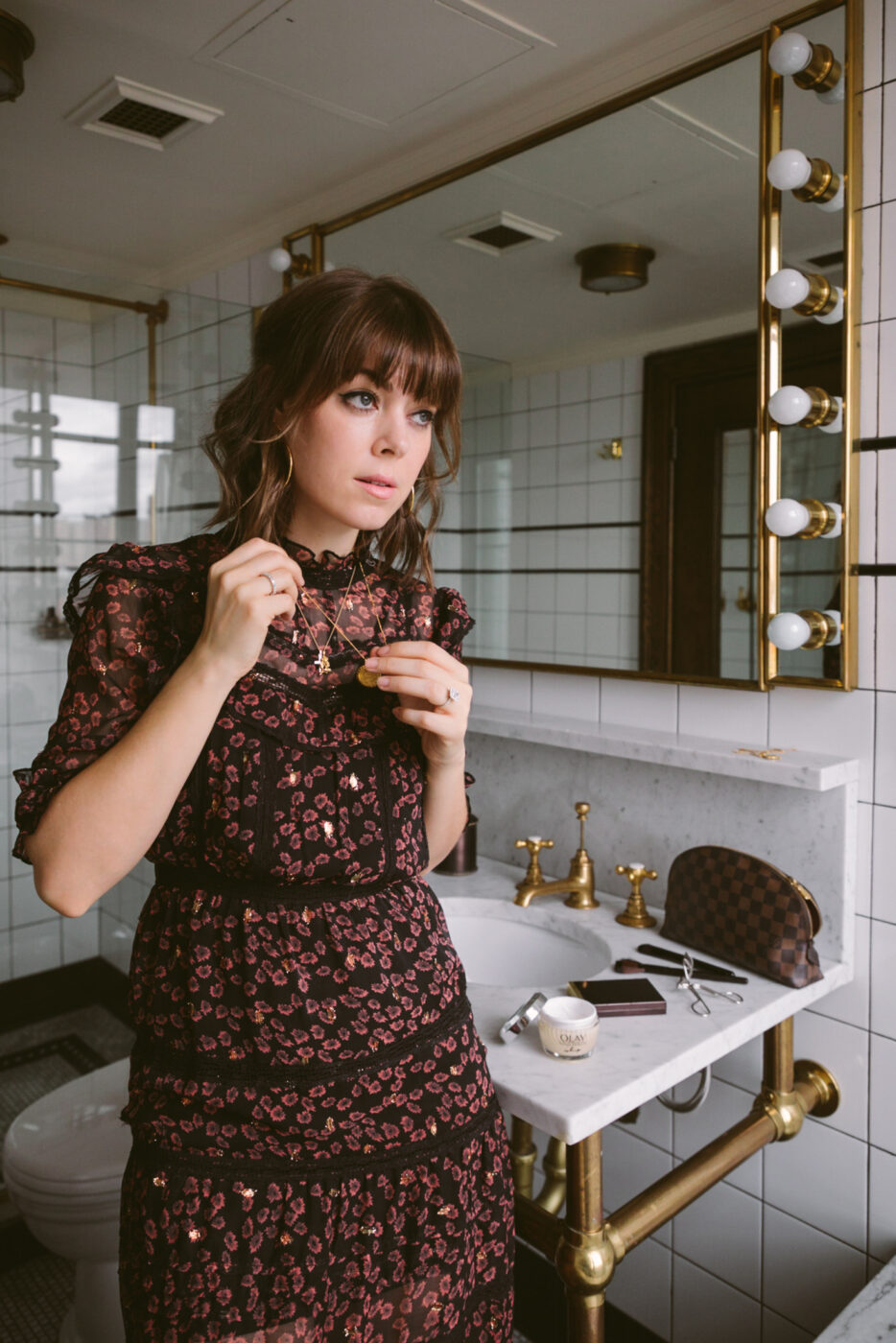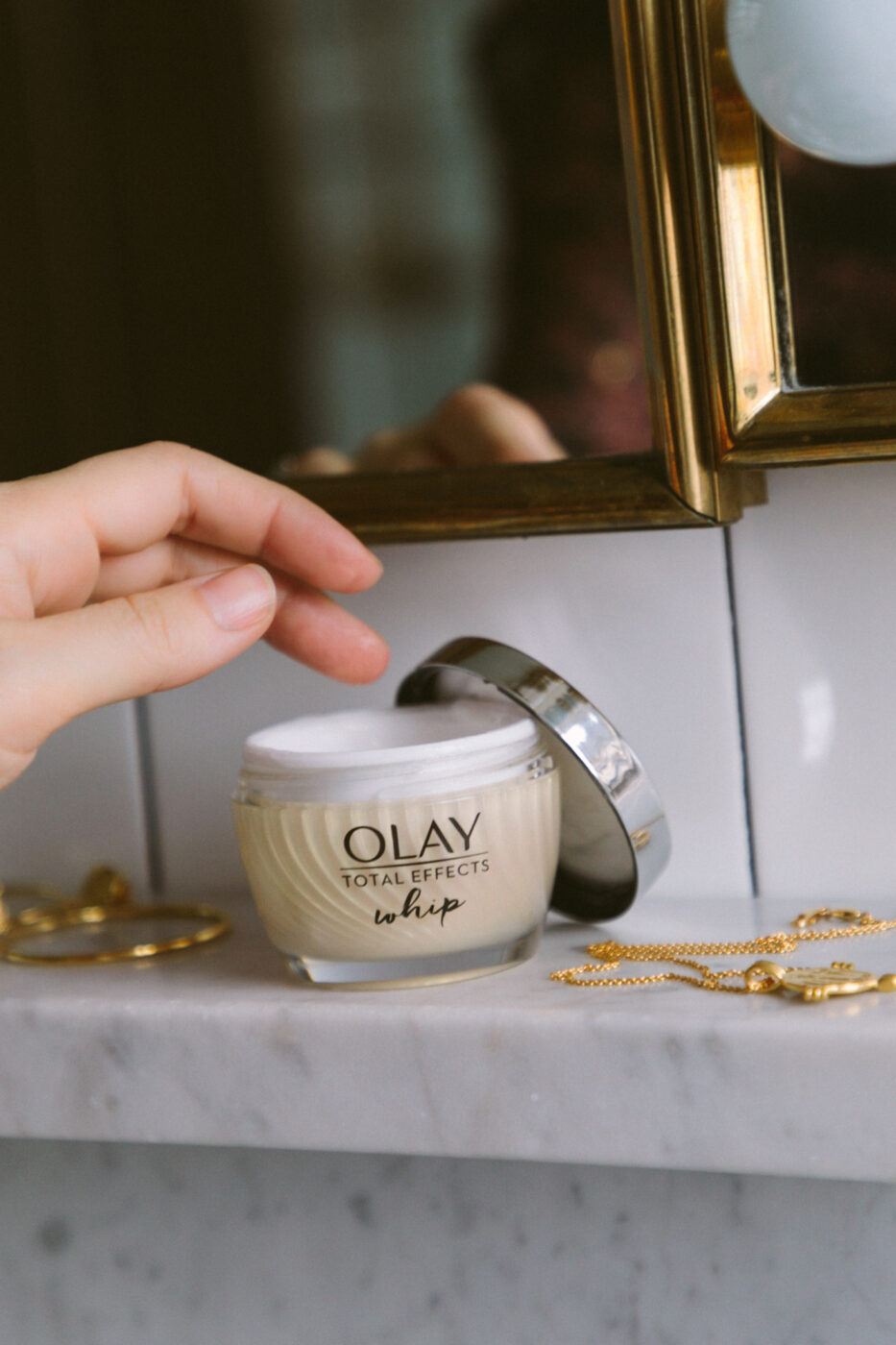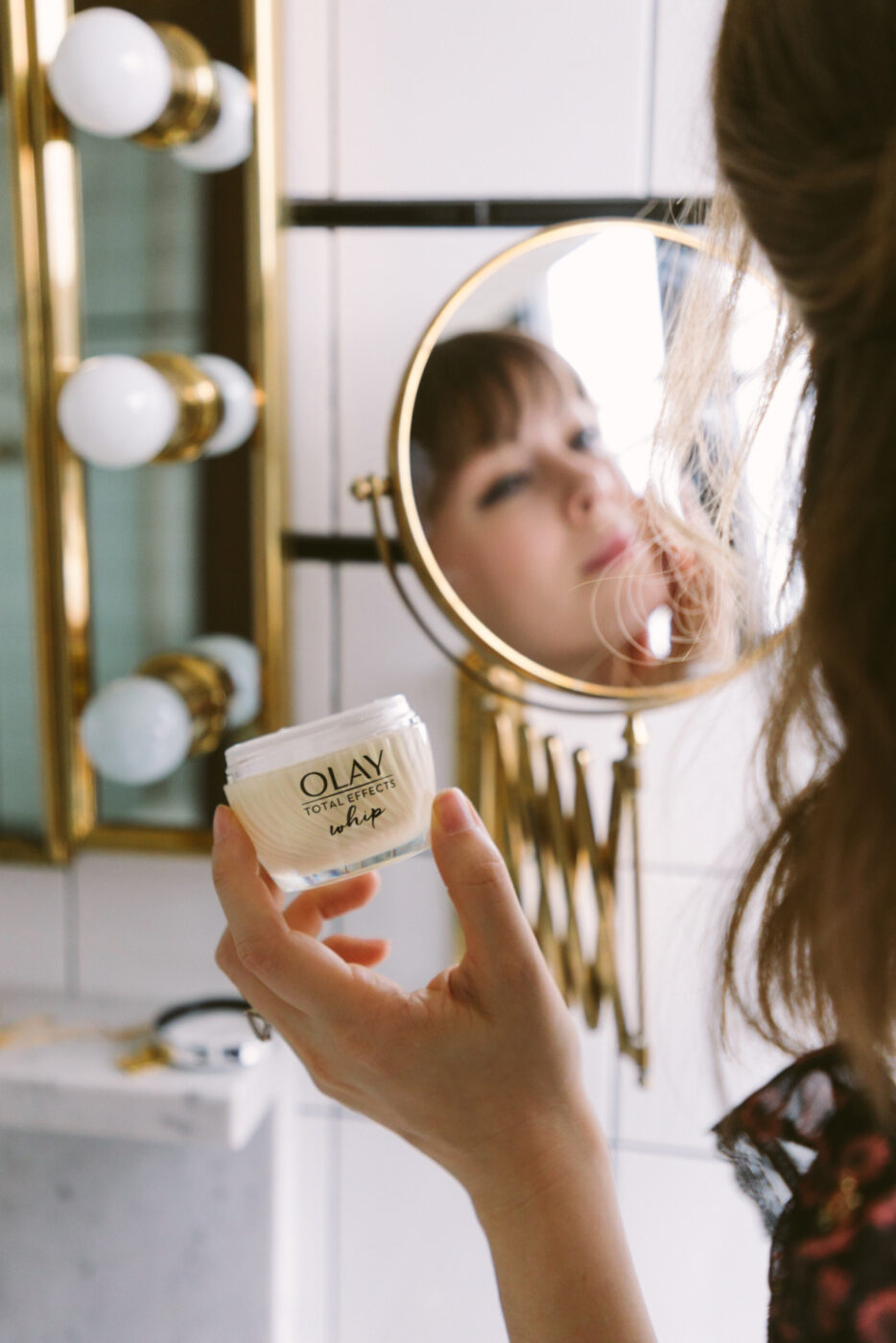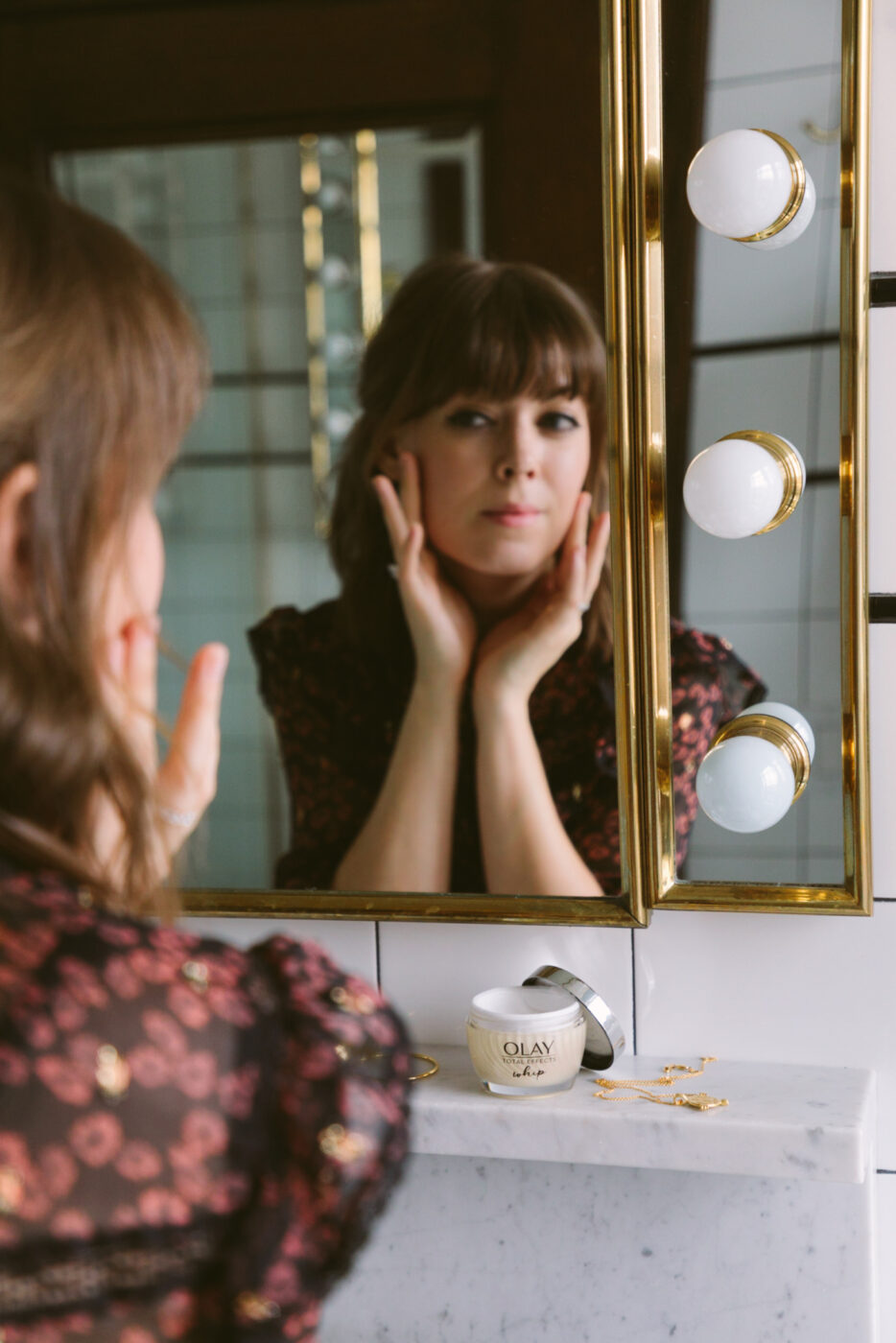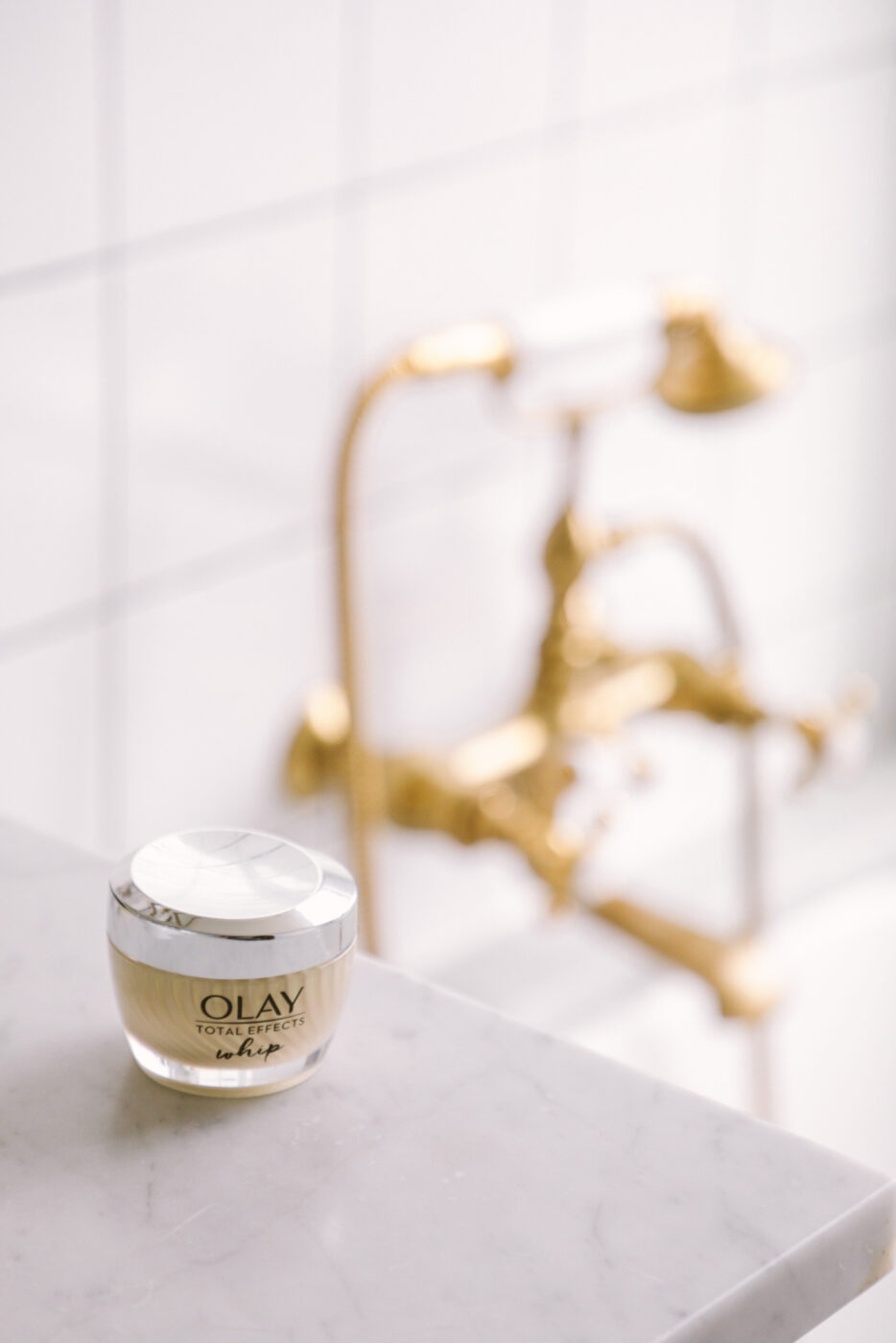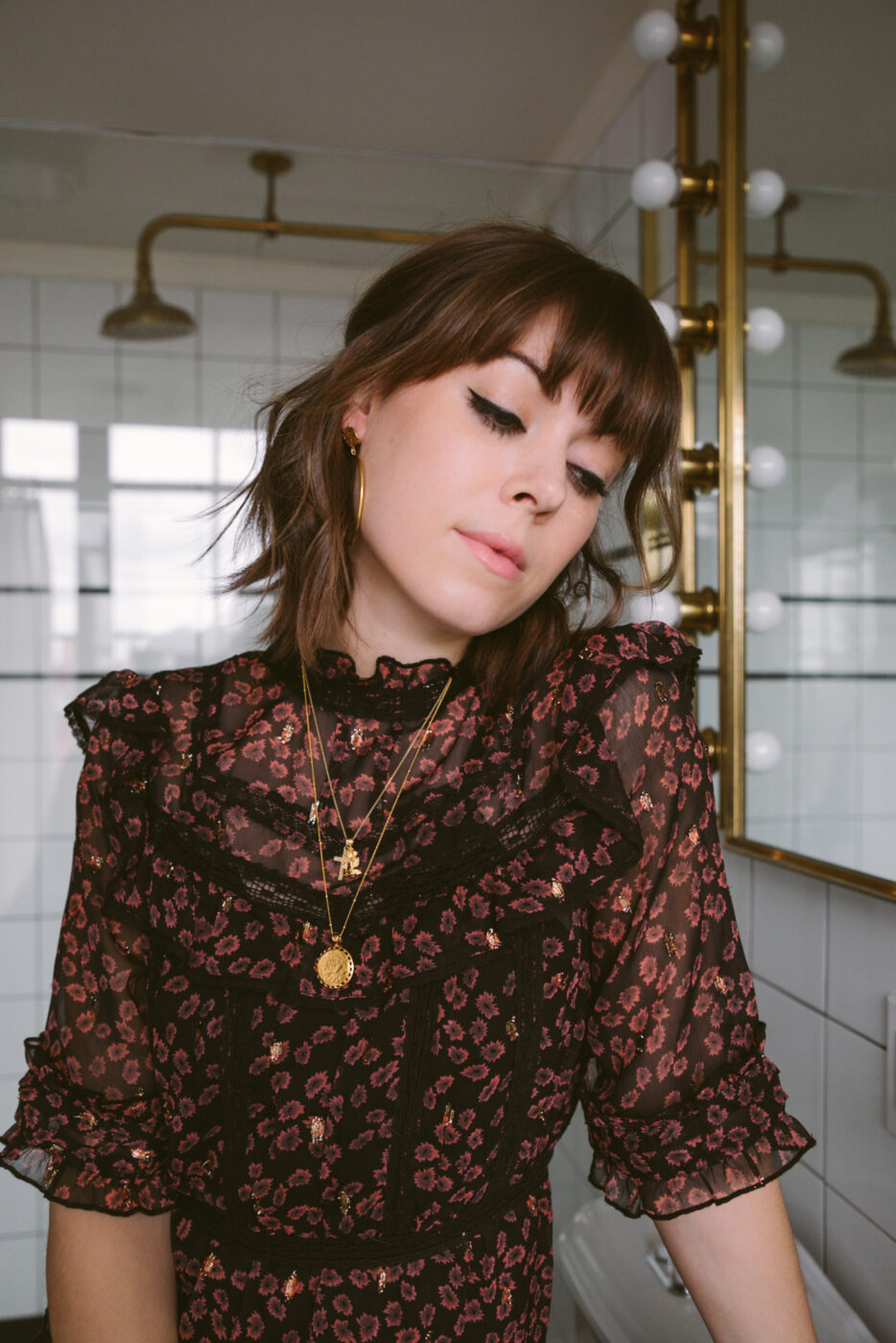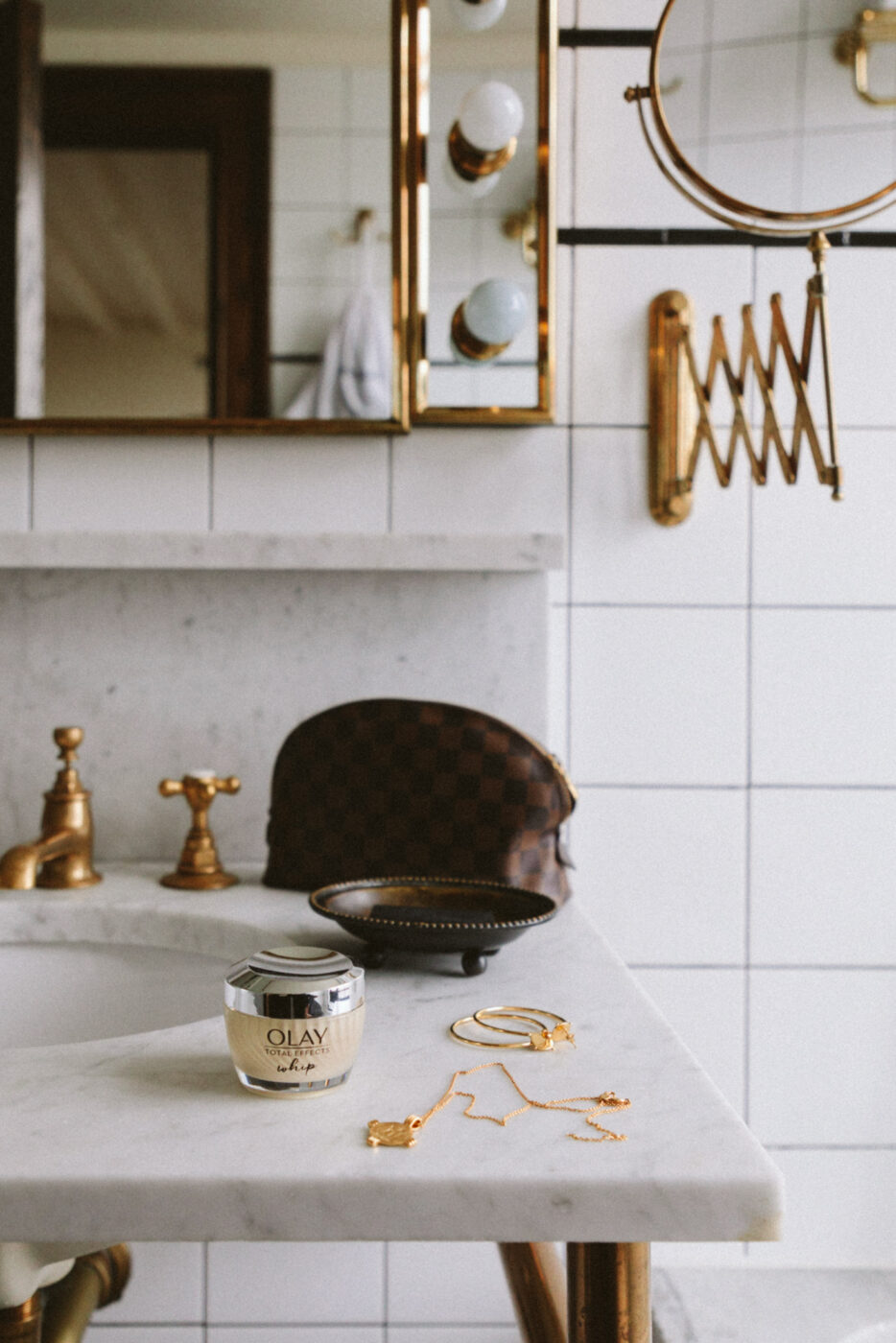 I've been so happy to hear the positive feedback from more regular beauty posts on Margo & Me. There was a hiatus due to 24/7 coverage of Fashion Month, but I promise, beauty is on the brain – and there's sure to be an influx of this type of content bracing the pages of this site. Starting again today!
Time and time again while traveling, I make slight tweaks to my on-the- go beauty routine. Whether that's picking up a fresh product while abroad, or switching something stateside, there are always new options to make beauty on the road more manageable. This Fashion Month, I brought along a product I'm uber excited to present, and that is the Olay Total Effects Whip. I'm all about sharing products that are phenomenal, and this was my secret to multitasking while bouncing from New York to London to Milan To Paris.
You see, sleep isn't always priority during Fashion Month. With parties lasting well into the stars, meetings starting at sunrise, and showcases in between, there's a lot going on. Which is why I savor every single second of sleep and rely on multi-tasking products to keep my beauty regimen in check. And let's be real, Fashion Month or not, who has time for excessive steps in their makeup or skincare routine anyways?
The Olay Total Effects Whip is among my prized possessions for a few reasons. First up, the ability to cover essentially seven steps in one. From moisturizing my skin with Vitamins C & E to giving a satin matte like finish to serve as a primer, to brightening to my skin, and my personal favorite touch, the instantaneous absorption, it's like magic in jar! I'll apply a finger-scoop amount right after cleansing, and within a matter of seconds, I'm able to start on makeup. Voila!
If you are you looking for something to condense your routine – whether while traveling or to start a bustling day, this is a product not to be forgotten.
You can get your own free sample of the product here!