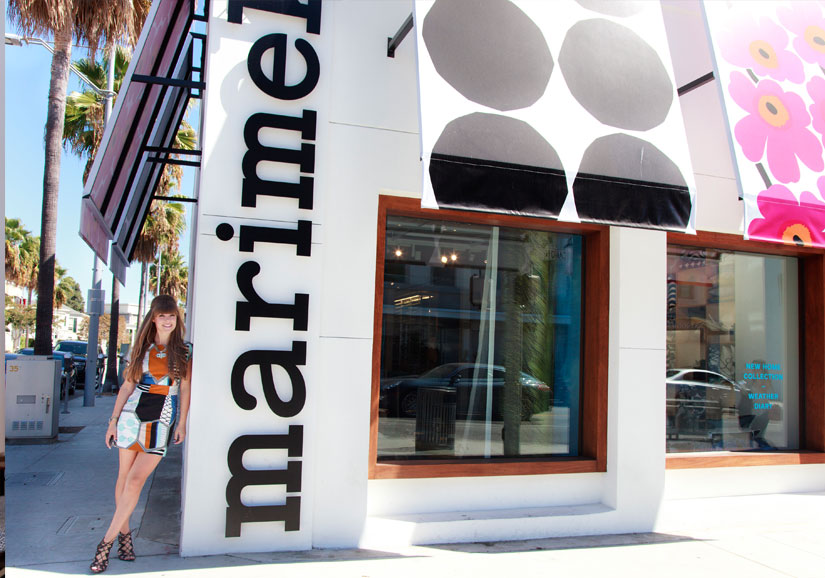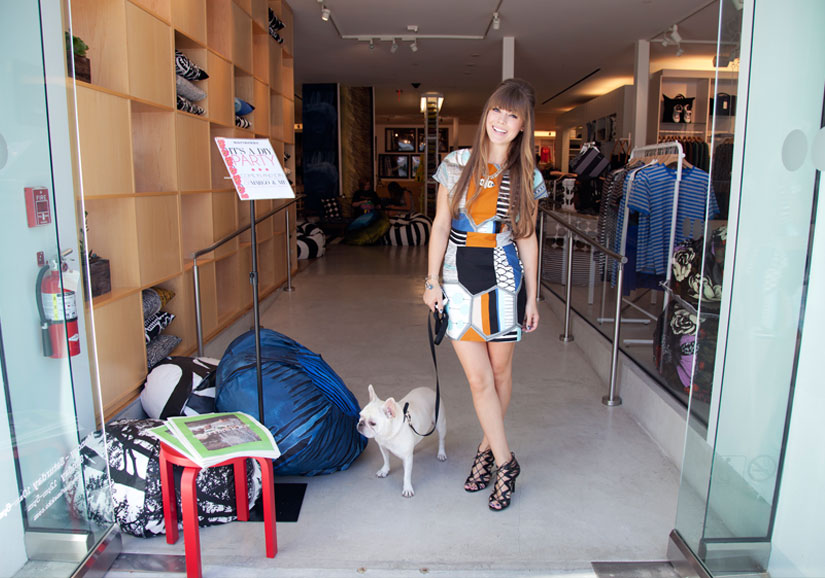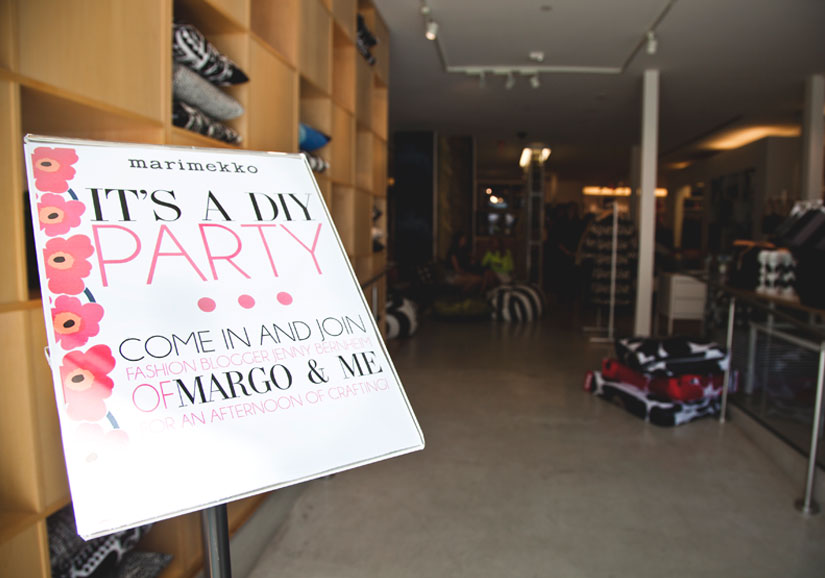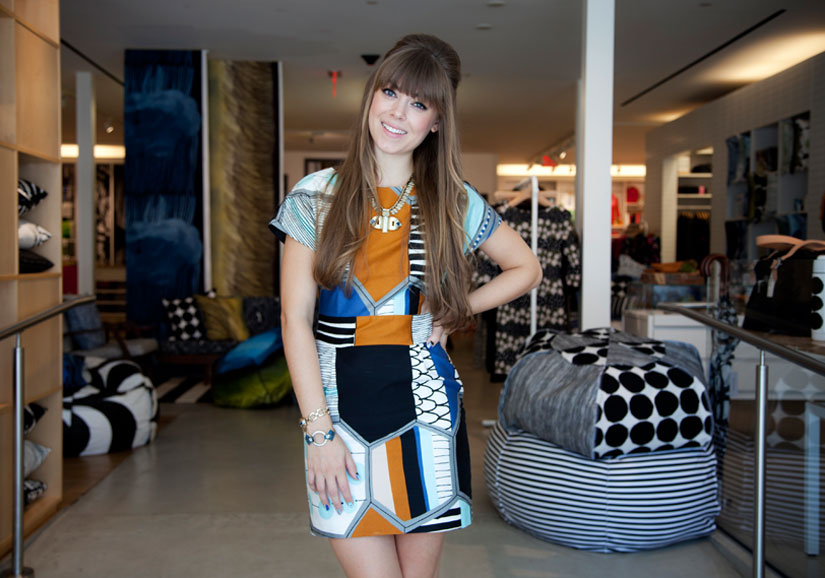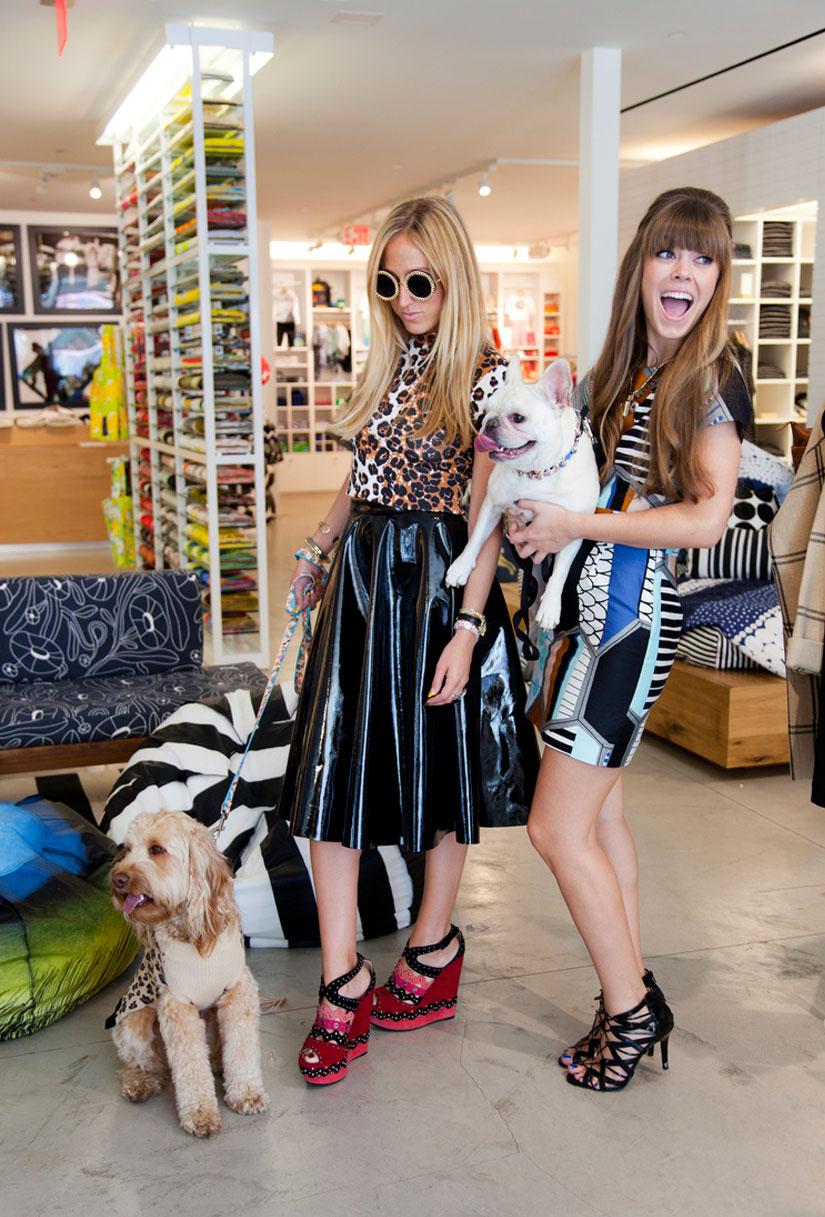 With my favorite Pop-Star stylist Elshane and her doodle, homer.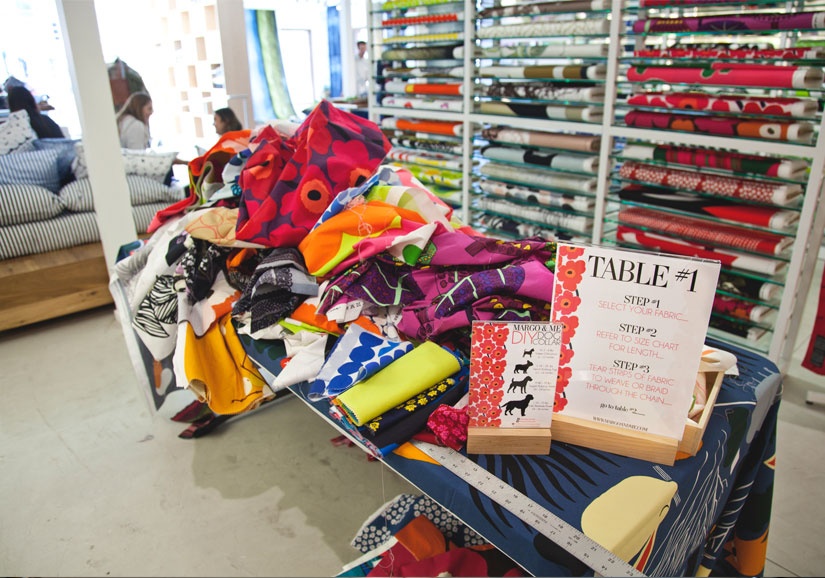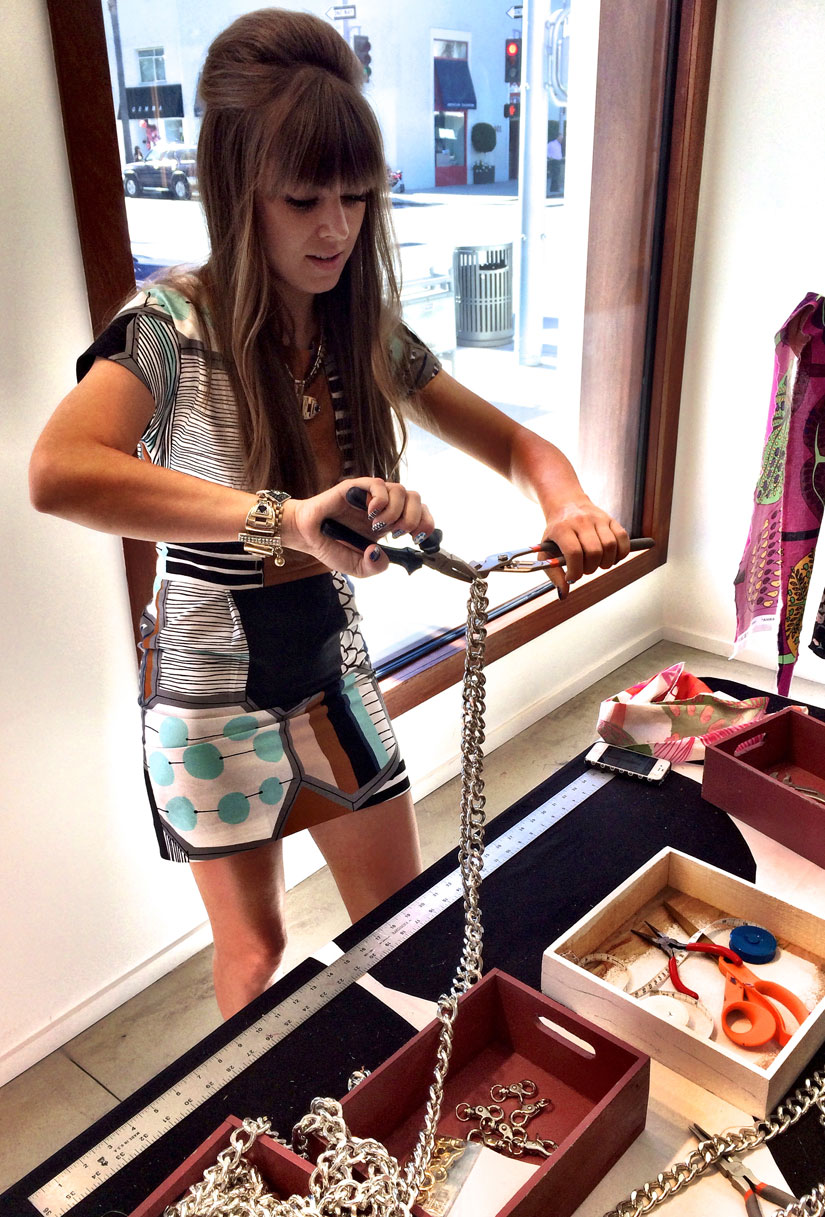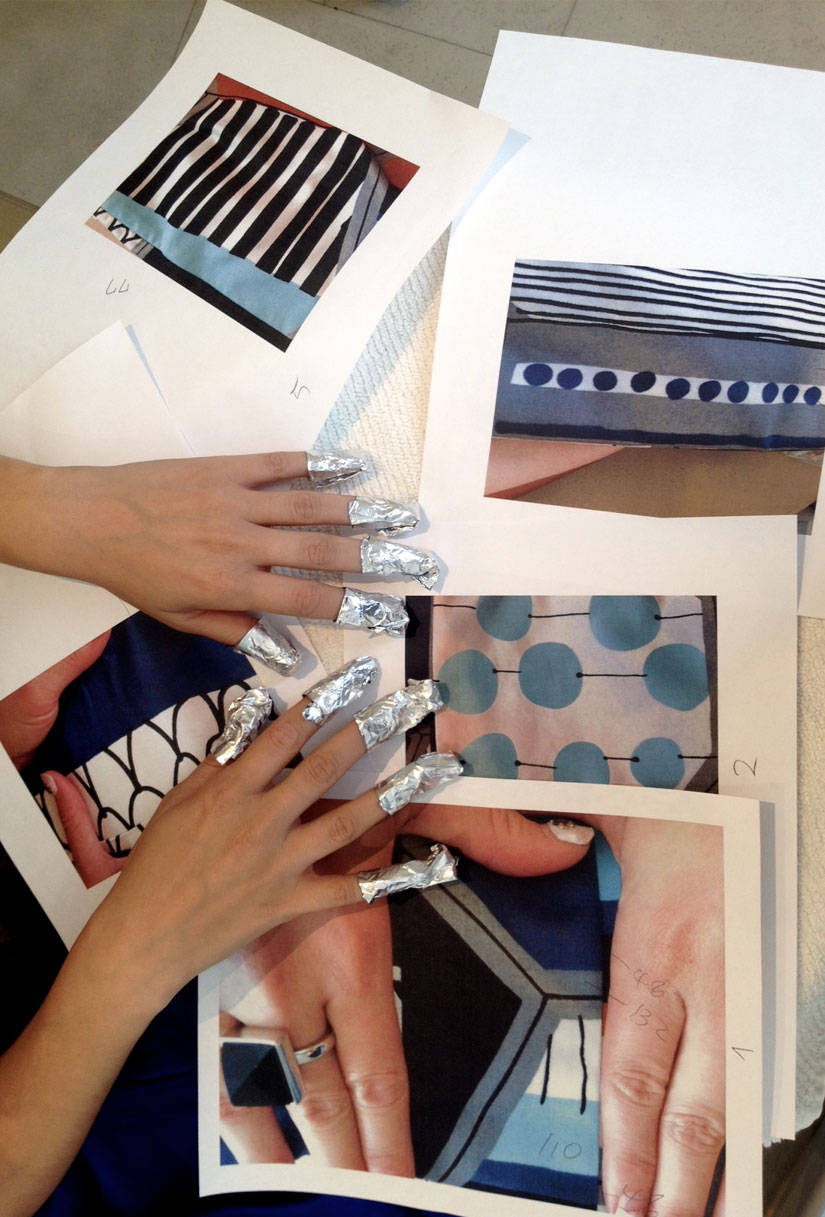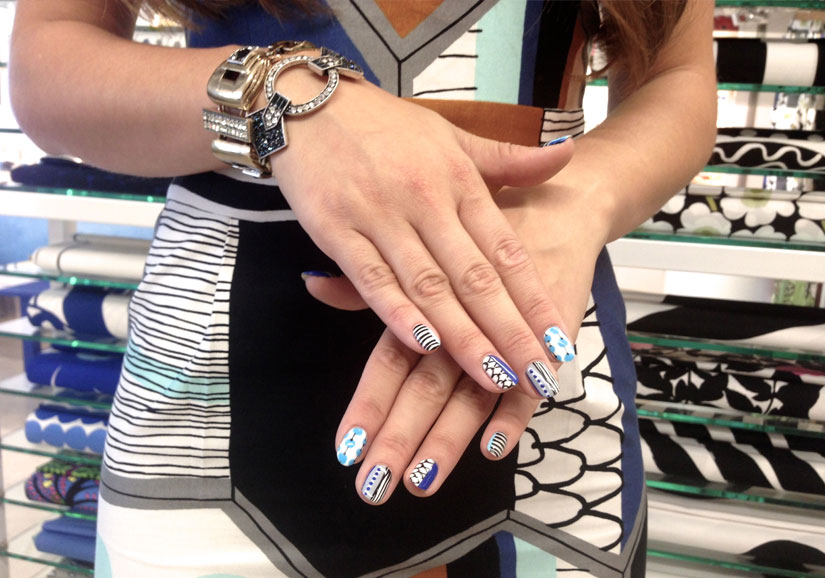 This past weekend, I had the pleasure of teaming up with Marimekko to host a DIY event at their Beverly Hills store. Staying true to fashion, I wanted to incorporate Margo into an aspect of the event so when asked what I'd like to DIY, collars for our favorite canine companions were an obvious choice! As you may know, Marimekko is known for their bright, bold printed fabrics which ended up looking so beautiful when woven through the silver chains of the collars.
Since my hands were front and center demonstrating, I naturally wanted to do something really major to my nails! Being that I'm a huge fan of nail art and that this was an event for Marimekko, I couldn't help but dedicated my nails to them! The nail artists at Mars Salon worked with me to pick out different prints from my dress that would be on each finger. Like synchronized swimmers, the two girls painting my nails were so precise, down to every little detail. I couldn't be happier with the way they turned out!
These are just a few of my favorite shots from the event but there's lots more HERE!
:: Marimekko Dress :: Custom Nail Art by Mars Nails :: Lulu Frost Bracelets :: Lulu Frost Solar Wave Necklace :: Prabal Gurung for Target Shoes ::
Photos by Kali Mccabe