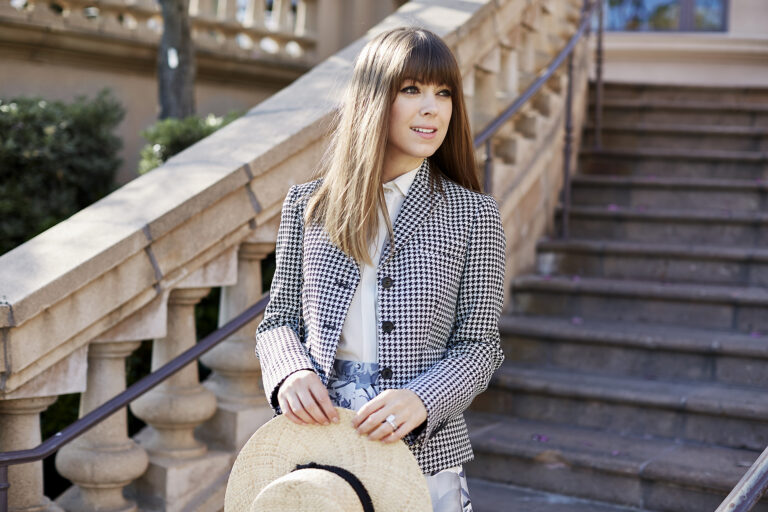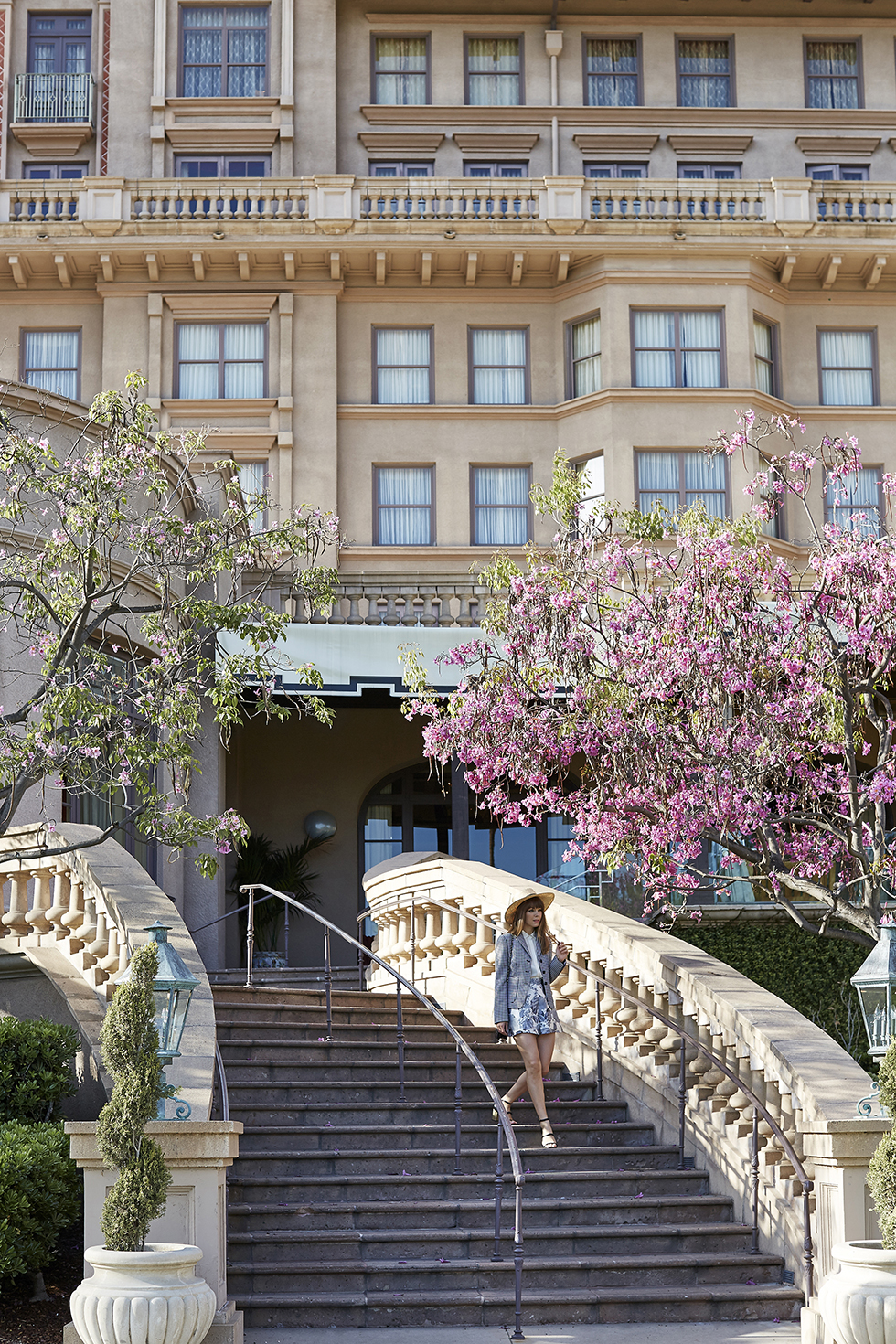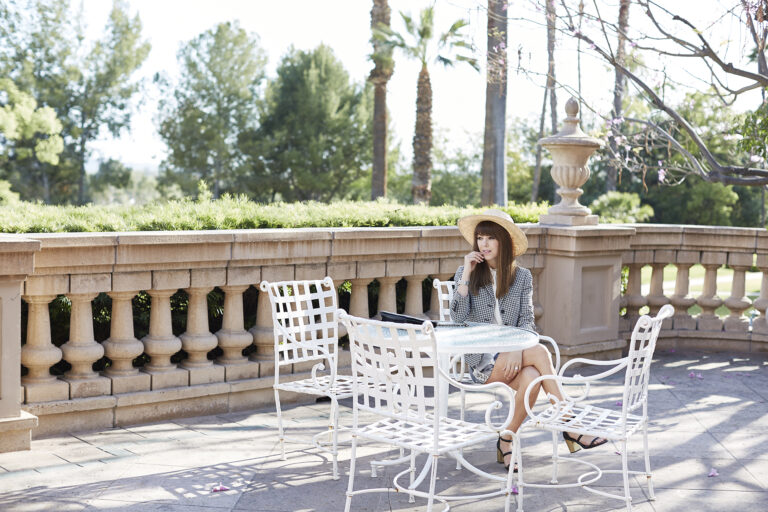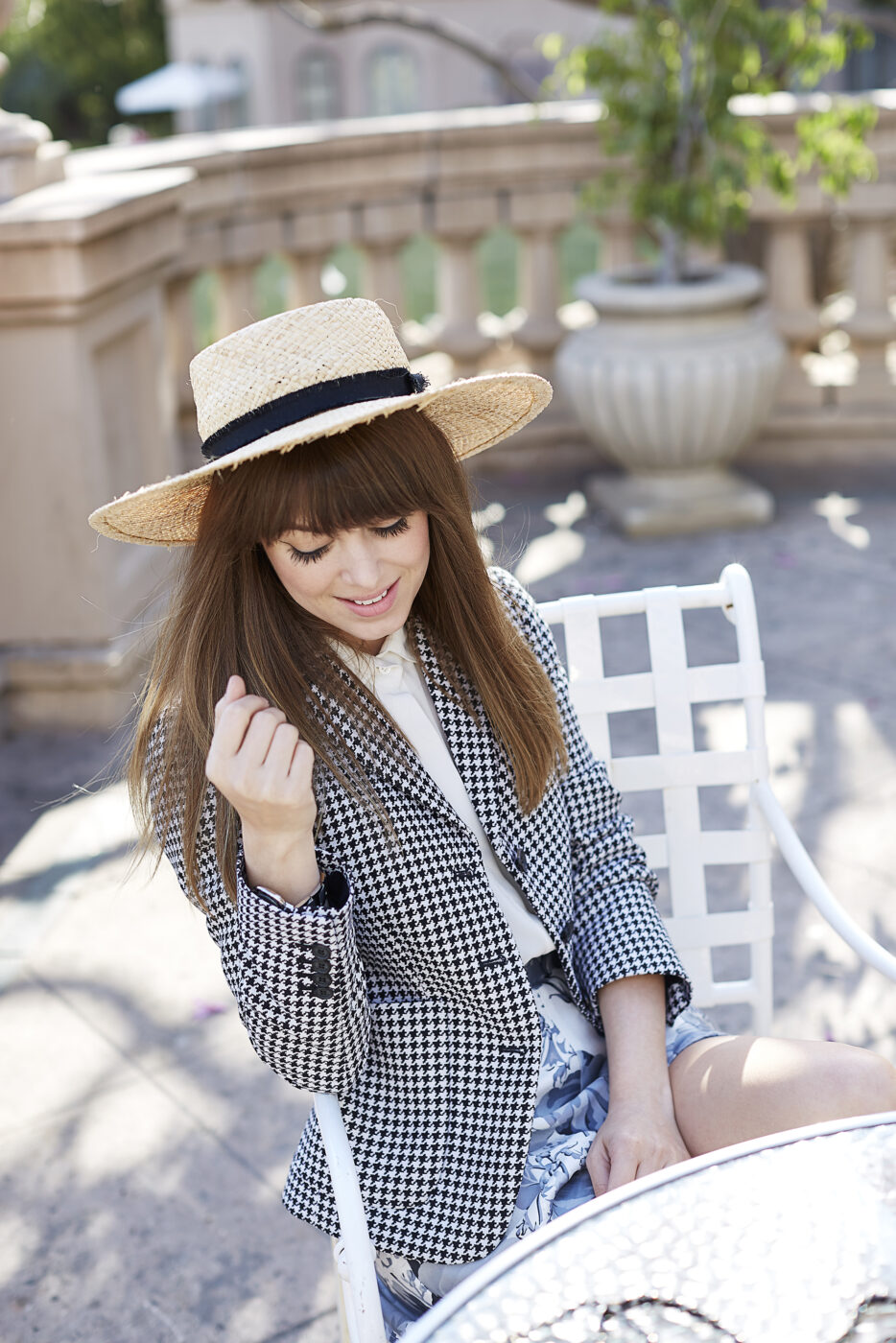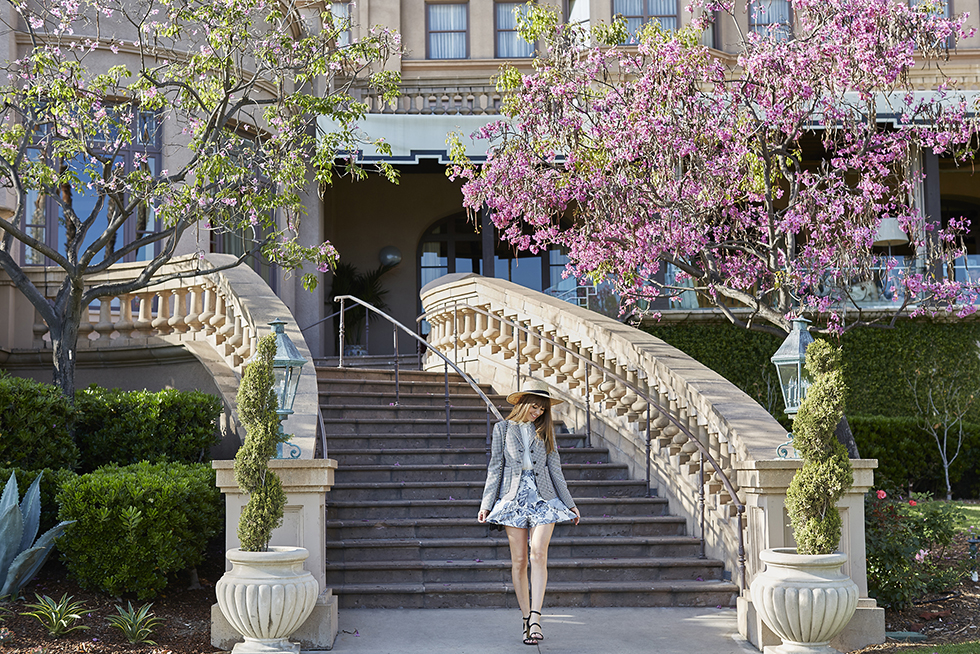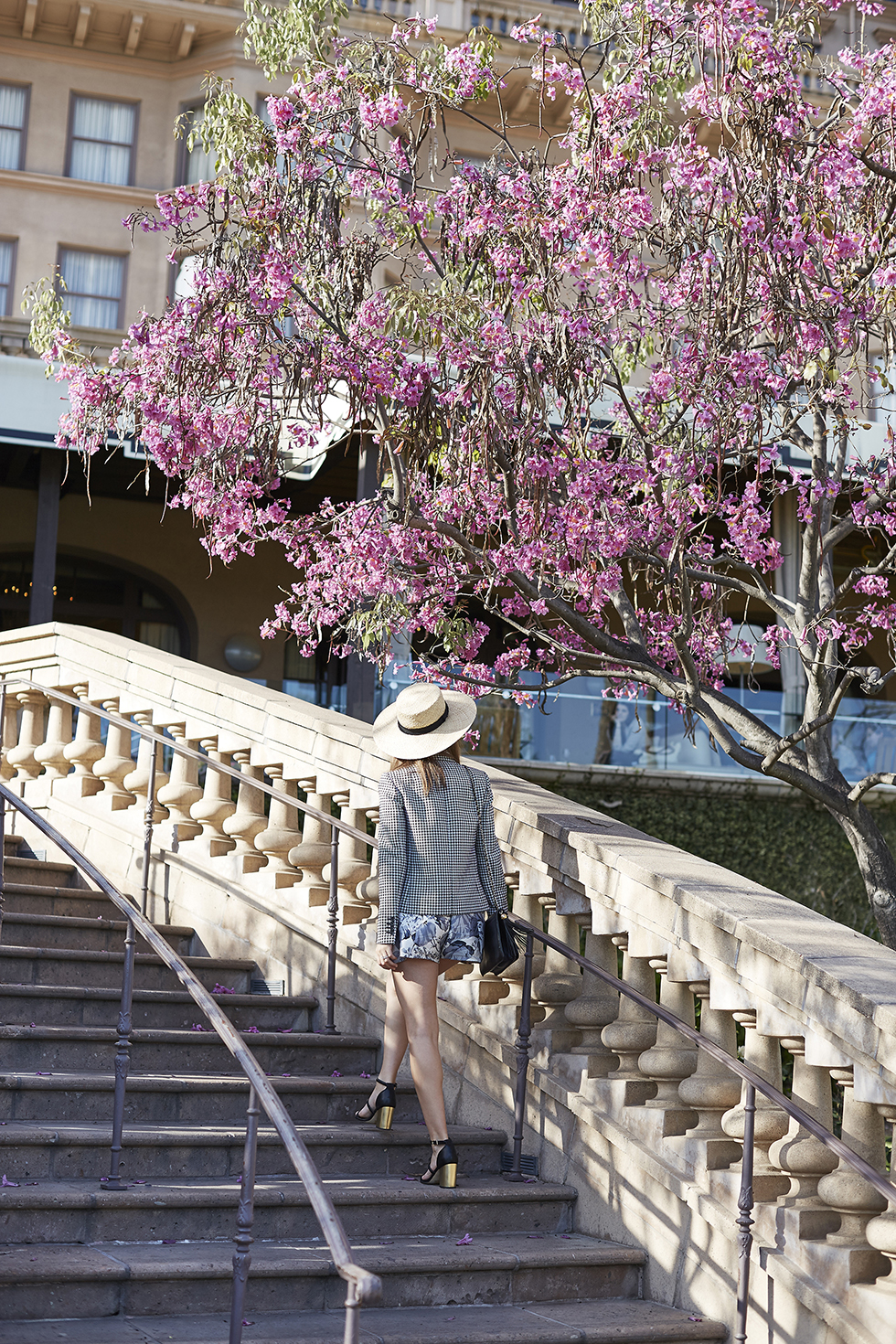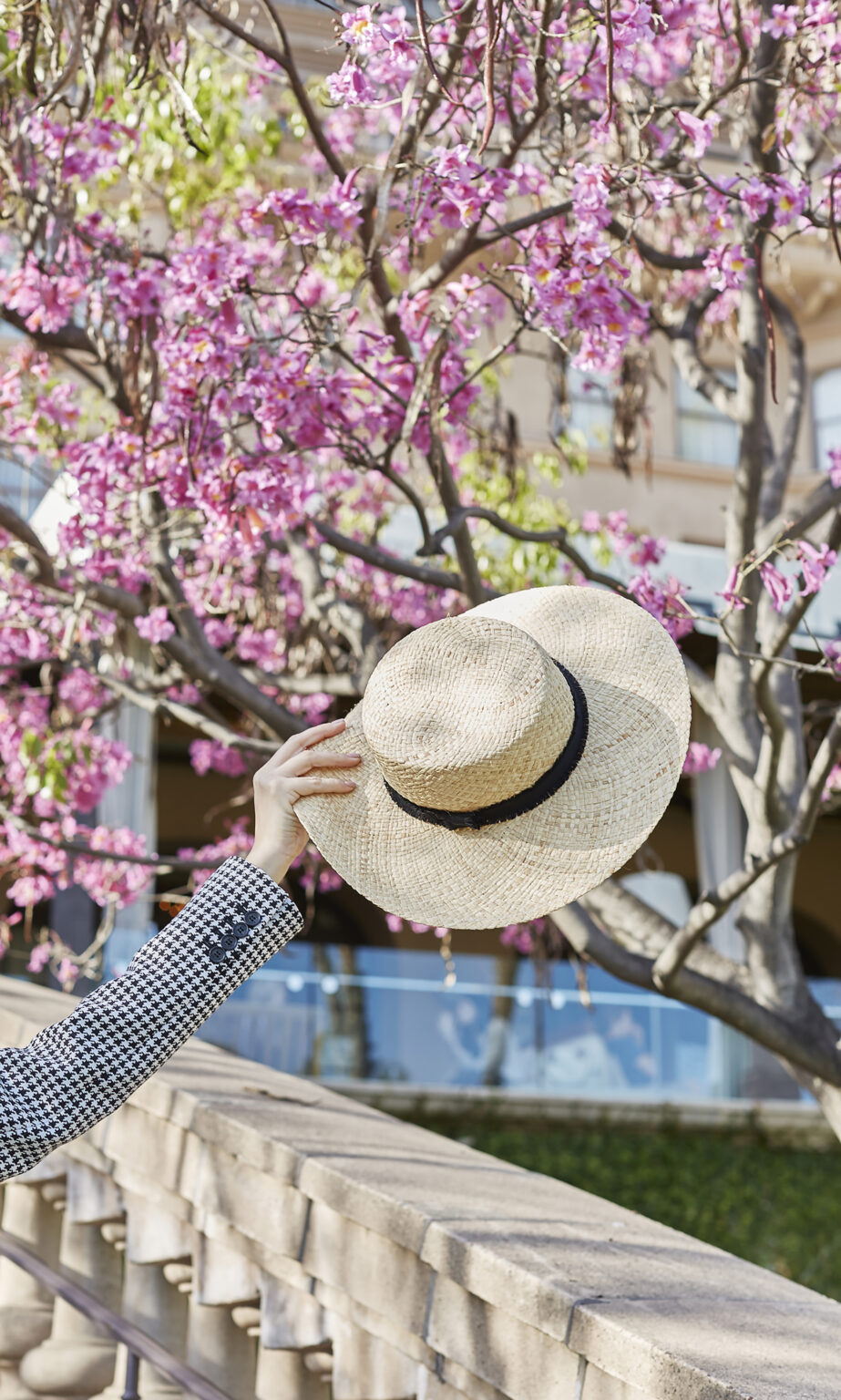 I interrupt this Coachella steam to bring you some #girlboss vibes and I'm kicking things off with a look that's trending strong this Spring: menswear. Now this doesn't mean you have to commit to an all-over menswear look entirely; you know I could never abandon my uber feminine ways. The key to this trend is about marrying the two, offsetting the masculine edge with a feminine flair. But first, there are a few things you need to know about what makes a piece masculine: silhouette, fabric, and print.
When I discovered this Michael Kors blazer on Neiman Marcus Last Call, I knew it would be one of my menswear-inspired staples for Spring. I love the look of houndstooth — it's far from feminine but when styled right, it feels crisp and clean. It was originally worn by Scottish shepherds as outwear! But by the late 1930s, the pattern was being adapted by some of the biggest fashion houses in the world to add a sturdy contrast to sometimes feminine looks.
So what are the best ways to wear houndstooth? Today, I'm creating a boy-meets-girl look by complementing the blazer with a floral bottom. Pair it with lace and it will make for a genius feminine-meets-masculine combo. Soft colors will also keep a menswear-inspired looks feeling feminine and mixing patterns in a monochromatic color way keeps the look from feeling too sweet.
Need some help figuring out what to borrow from the boys? I've rounded up my favorite menswear-inspired pieces in the below slideshow from Neiman Marcus Last Call.
Photos by Jessica Alexander
Thank you Neiman Marcus Last Call & ShopStyle for sponsoring this post.