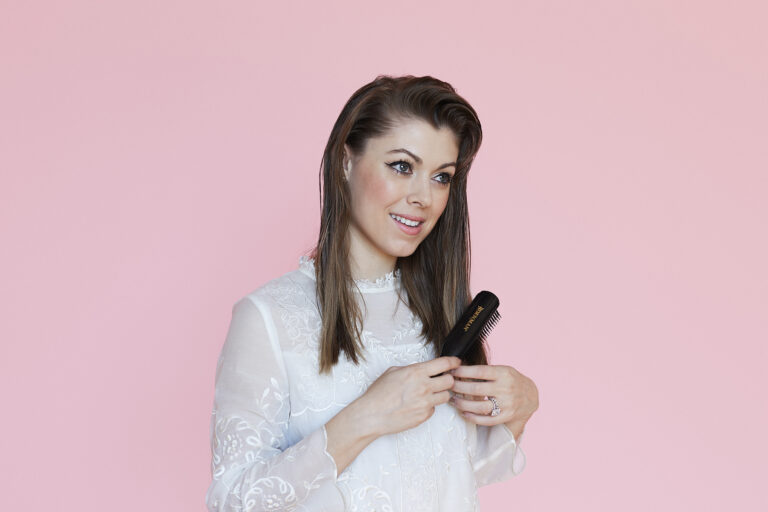 I couldn't do one Bardot hair tutorial without sharing her second most popular style, a messy low pony with that iconic volume! A look that I'm really into right now. It's perfect for those, on the go days. Quick and easy but most importantly, chic and intriguing.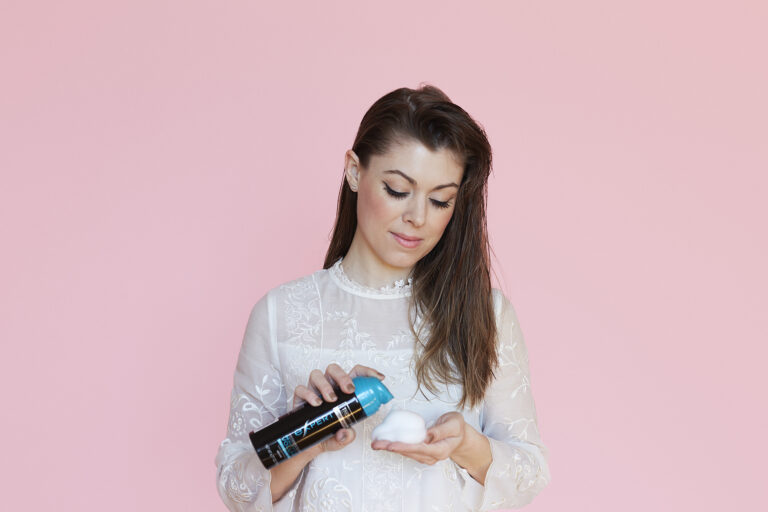 I always like to start with clean, wet hair so I can build in the base with a few pumps of TRESemme's Beauty-Full Volume Touchable Bounce Mouse. After washing with TRESemme's Beauty-Full Volume Pre-Wash Conditioner and shampoo (If you missed last weeks post about it, click here), apply a few pumps into your damp hair and don't be afraid to run it through to the tips either, I find that it gives my hair more grip and takes to styling easier.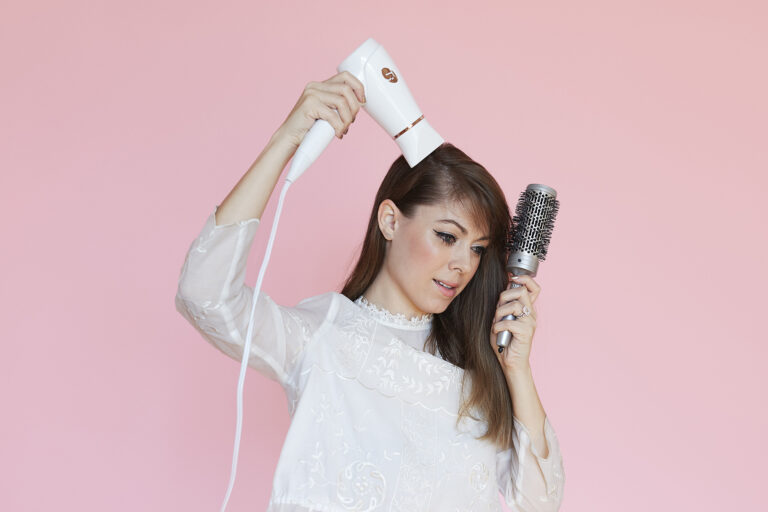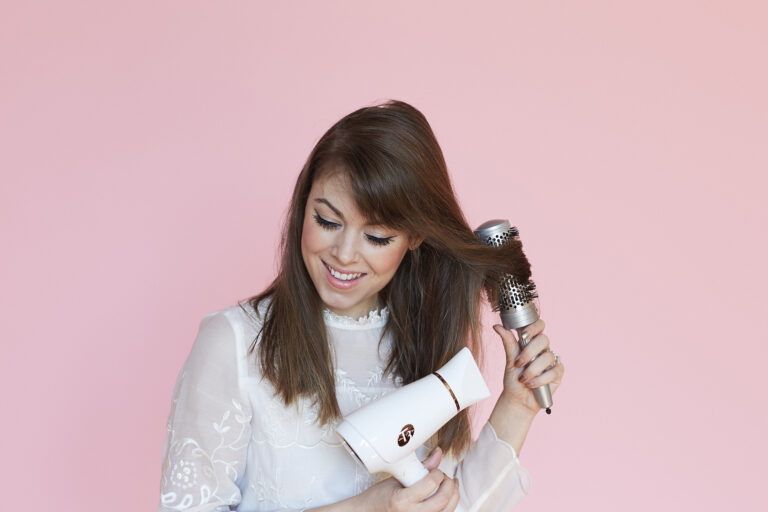 If you have bangs, or are thinking about taking the plunge, there's one simple trick to styling them. Take your flat brush and push them from side to side until they are dry. Most people think that they need to use a round brush for their bangs, that idea and look is super dated. The flat brush gives bangs a more modern, textured and straight look that I wear every day.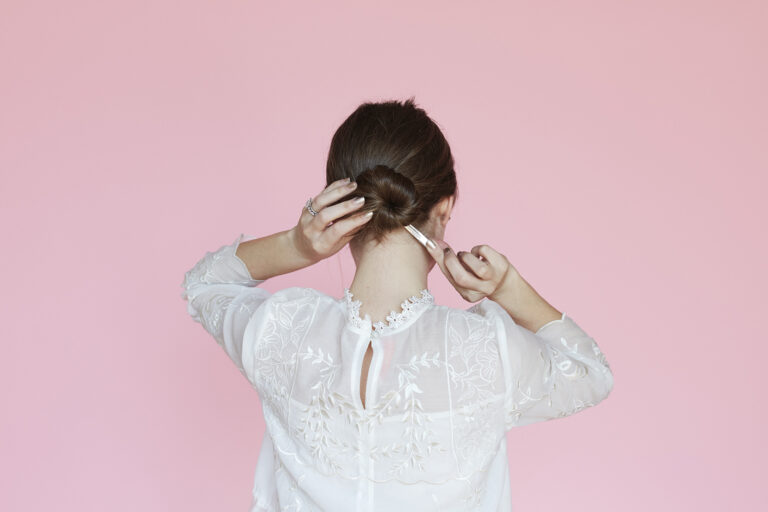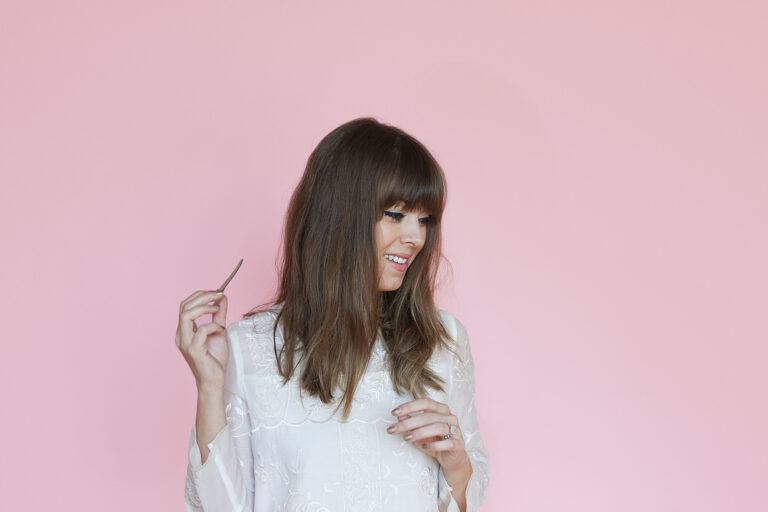 To create the volume, you have to build out that texture! I put my hair in a low bun for about five minutes after drying it, allowing it to cool in place. The bend created when it's released is always so natural and beautiful. And I promise, the five minutes will fly by, it's the perfect time to get your makeup done.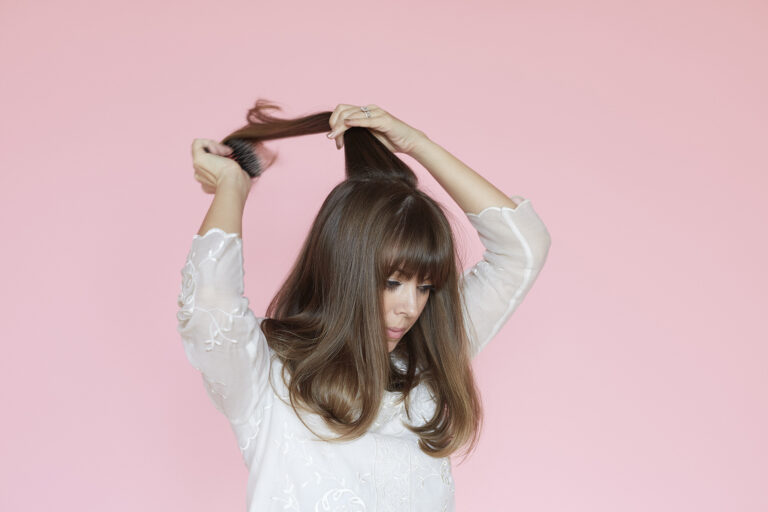 Next, I use a flat brush and backcomb the crown of my hair. I've found that a flat brush actually creates more softness than a comb will so when I am creating a look that feels a little more whimsical, I'll opt for a flat brush.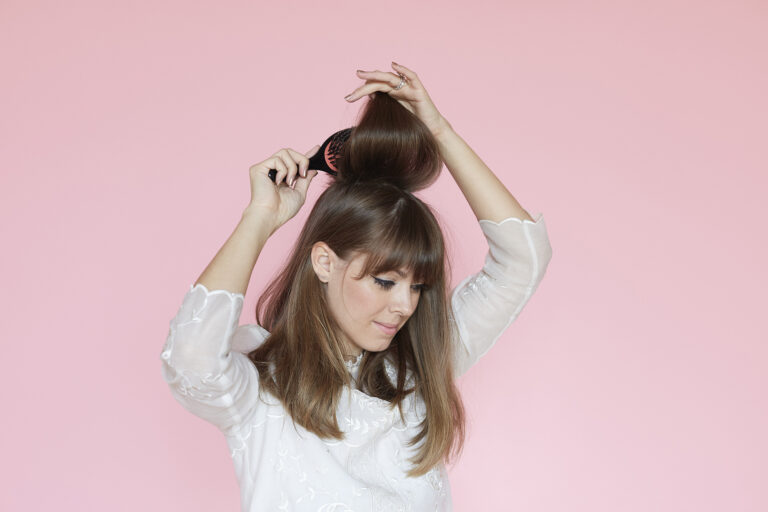 Now the fun part, creating the shape and taming that mane! Using the same brush, comb the feathery pieces into a dome shape at the crown. Take most of your hair back to the low pony position but leave a few chunkier pieces out. Grab two pieces that frame your face nicely, and gently secure them onto the pony take but make sure that they are loose, so it looks undone. Using TRESemme's Beauty-Full Volume Flexible Finish Hairspray, spray this into place for a flexible hold.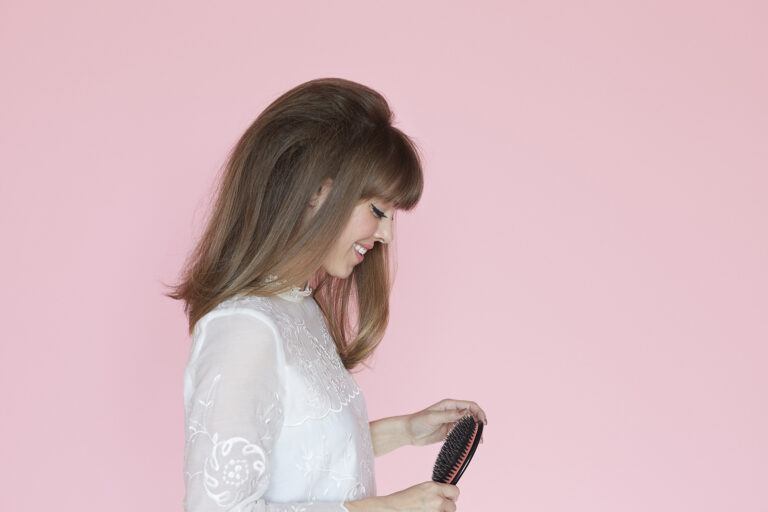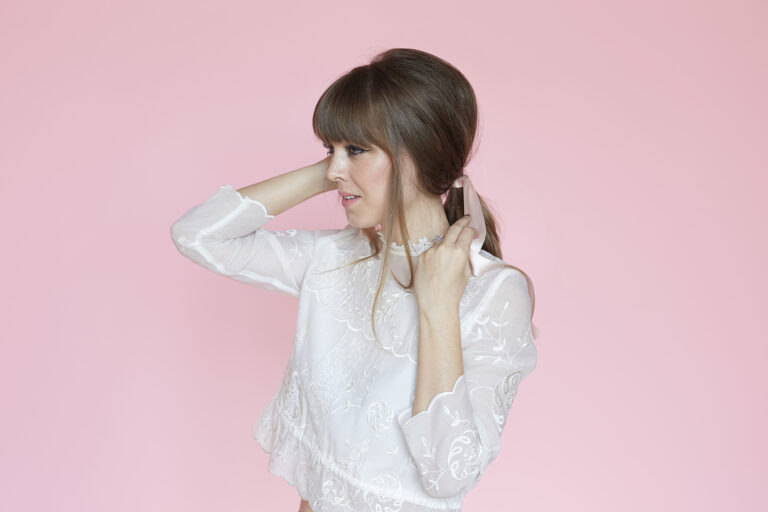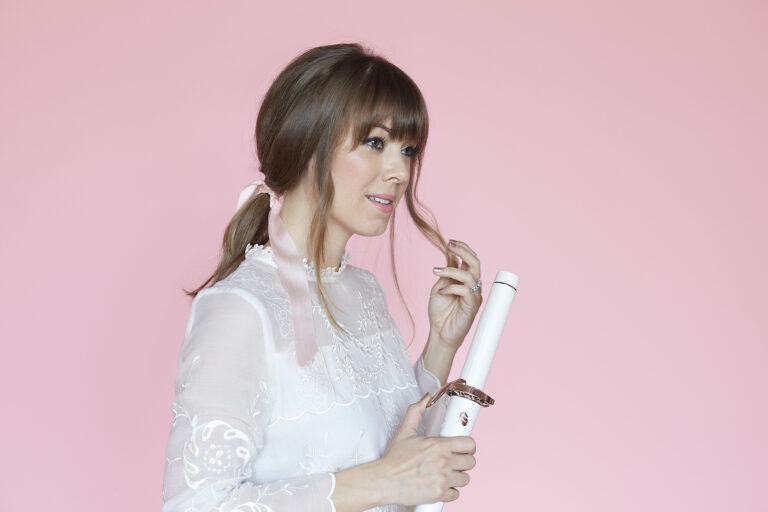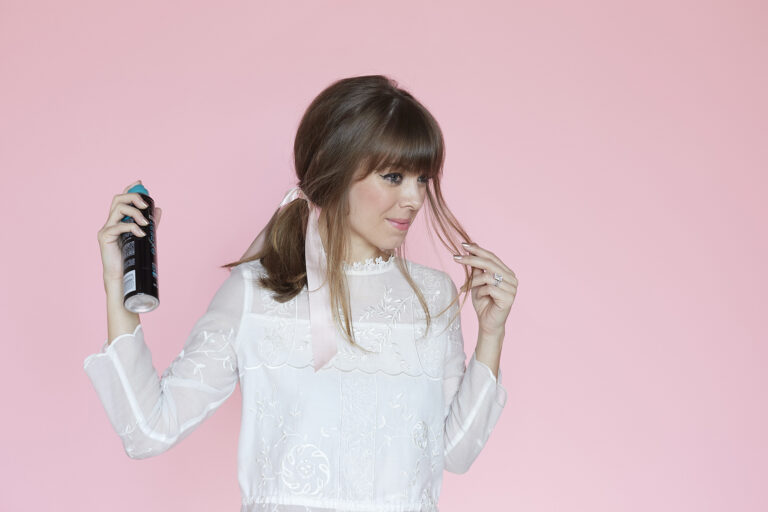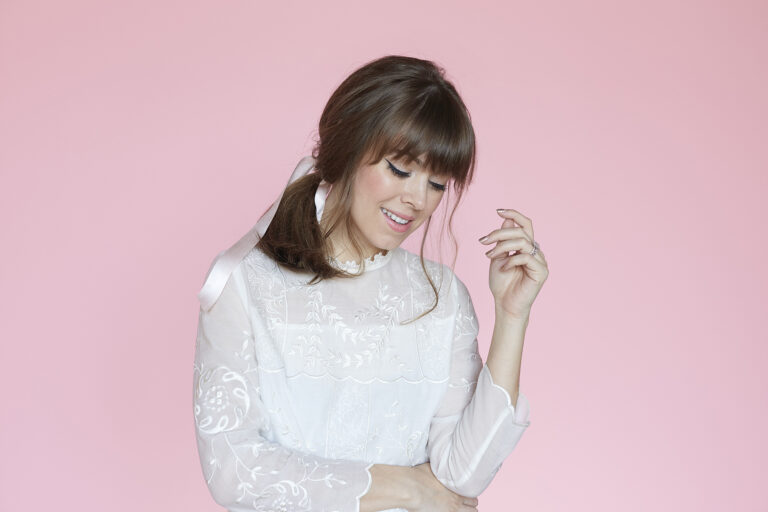 Add a bow or a ribbon like I did and you're all set! The messier the better which is why this style always looks best at the end of the day.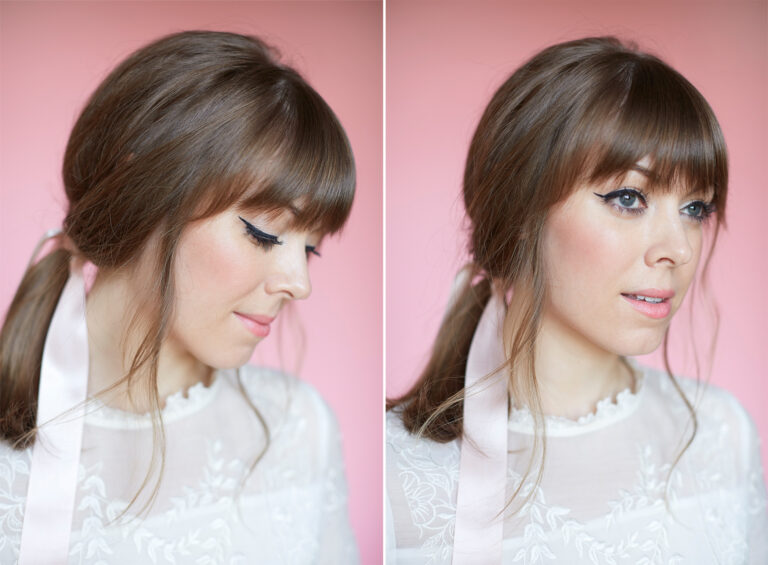 To get even more on the products used in todays post, click on "Get The Look" below!
This post was sponsored by TRESemmé®, a product of Unilever. Thoughts and opinions are my own.