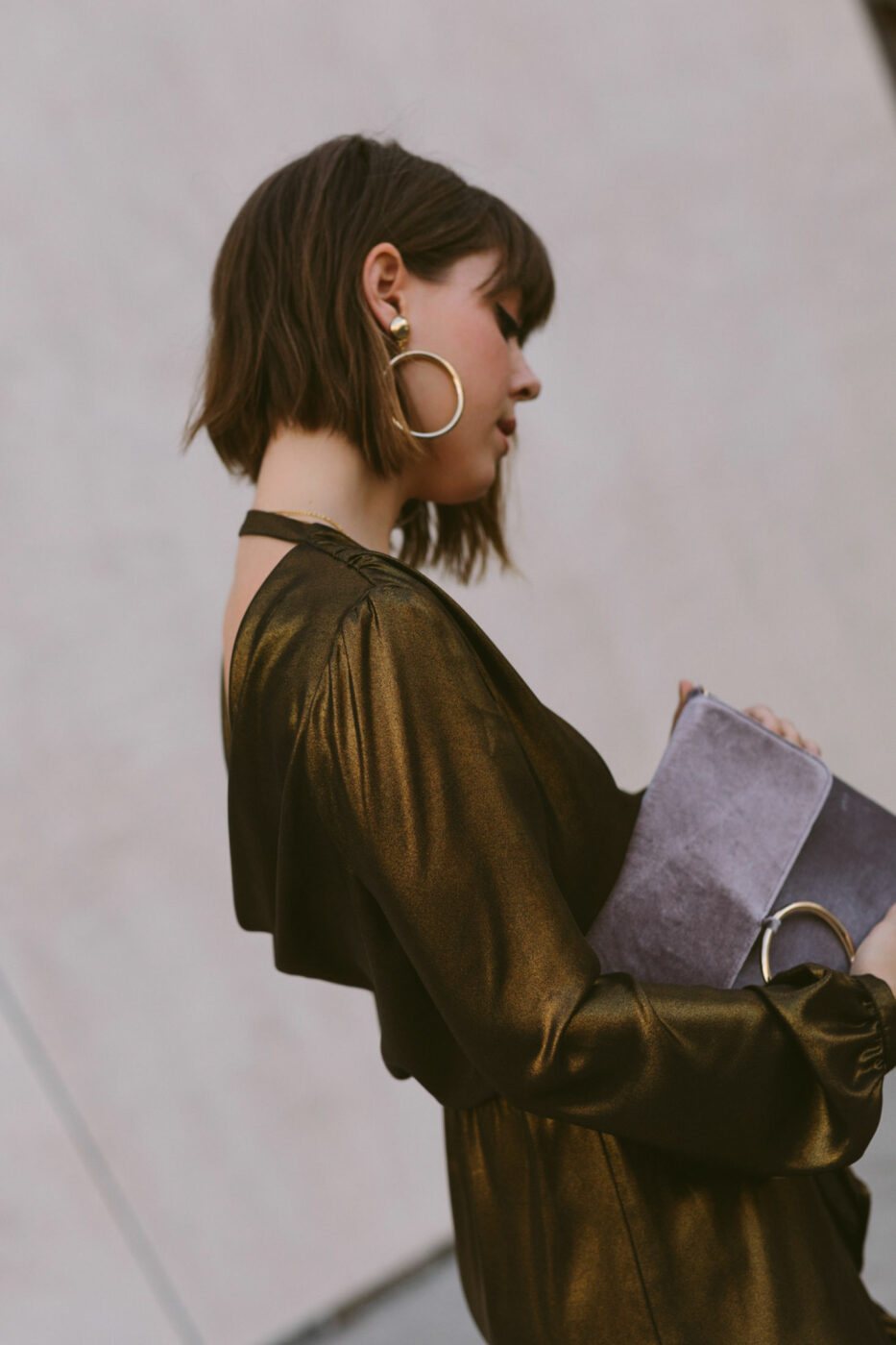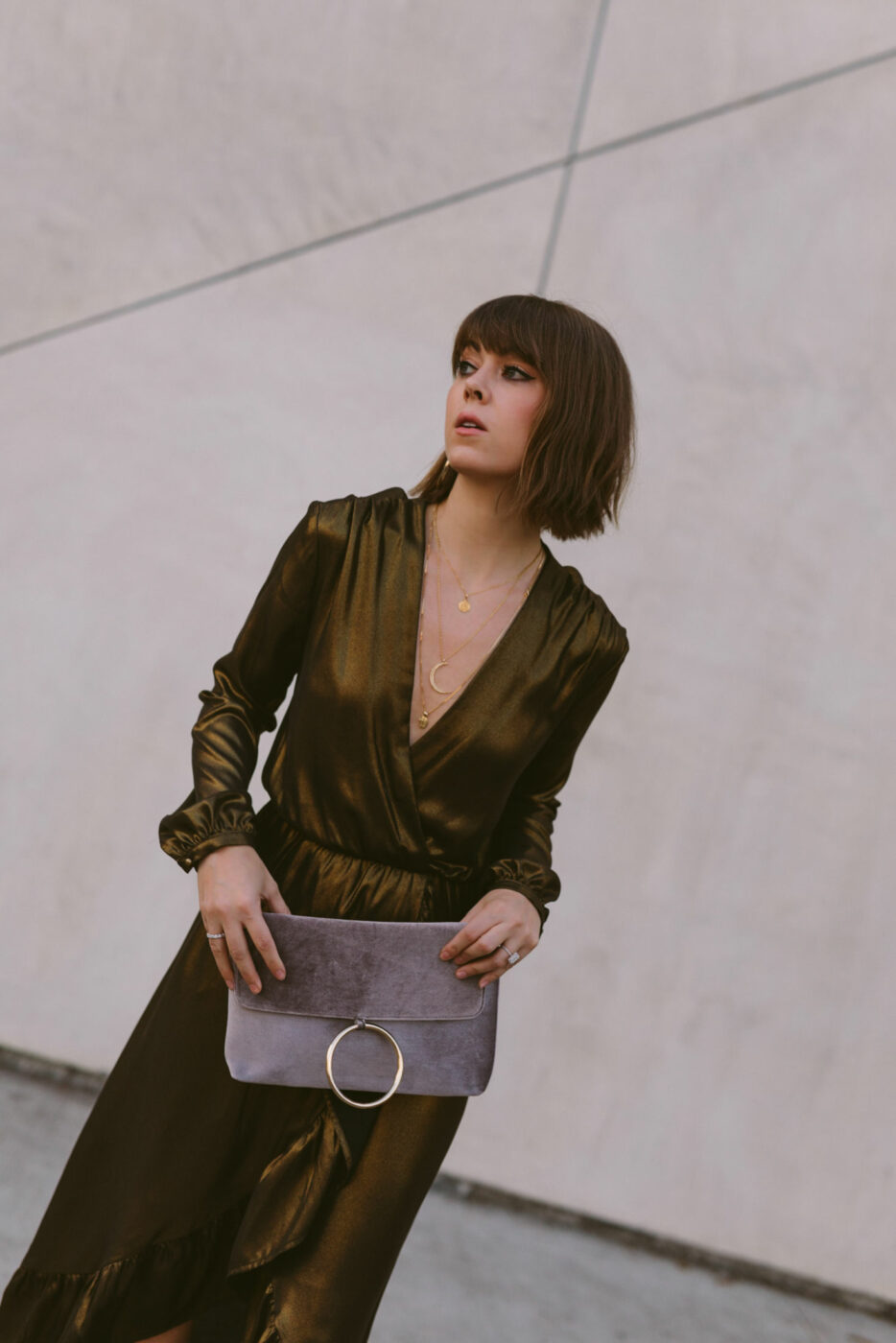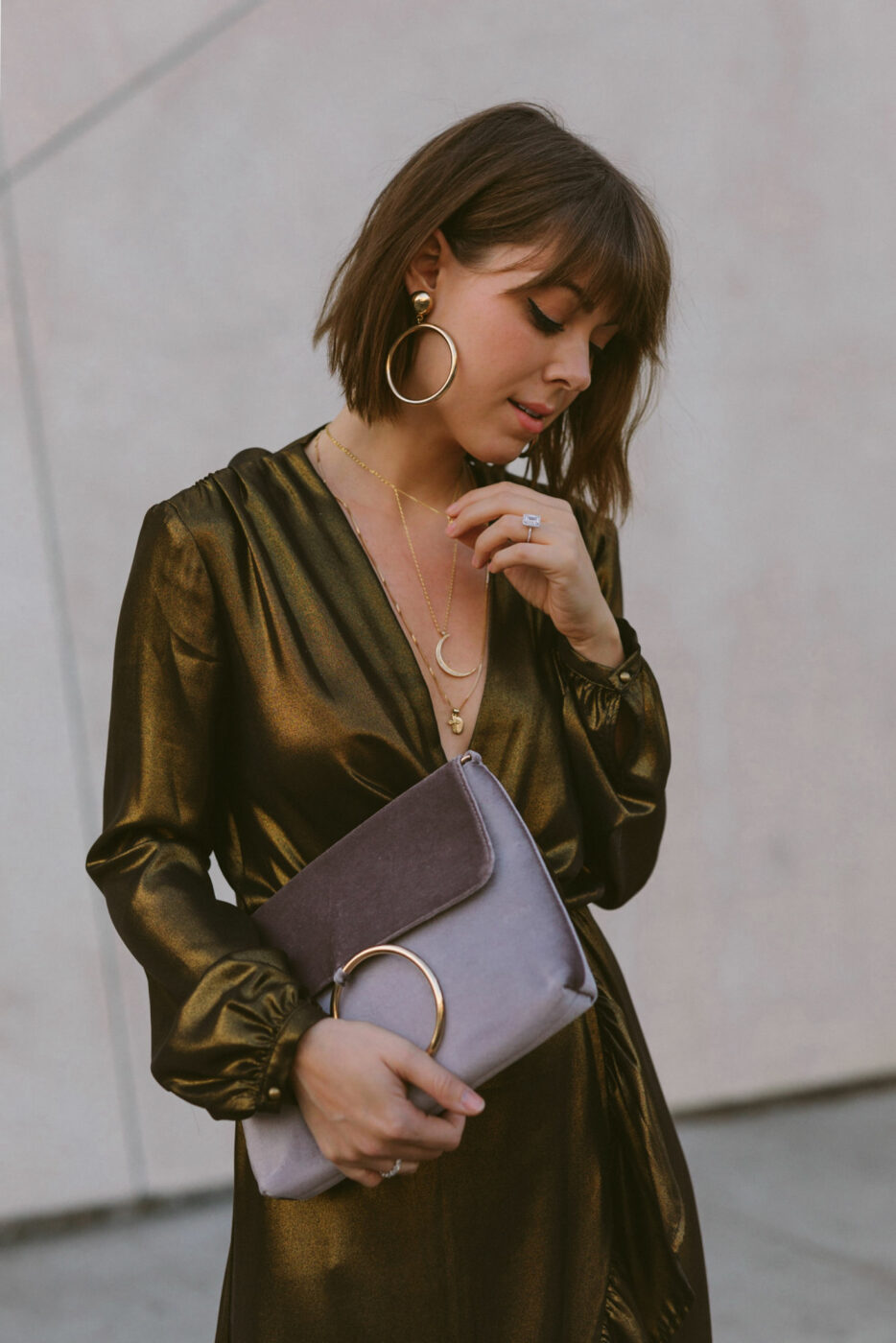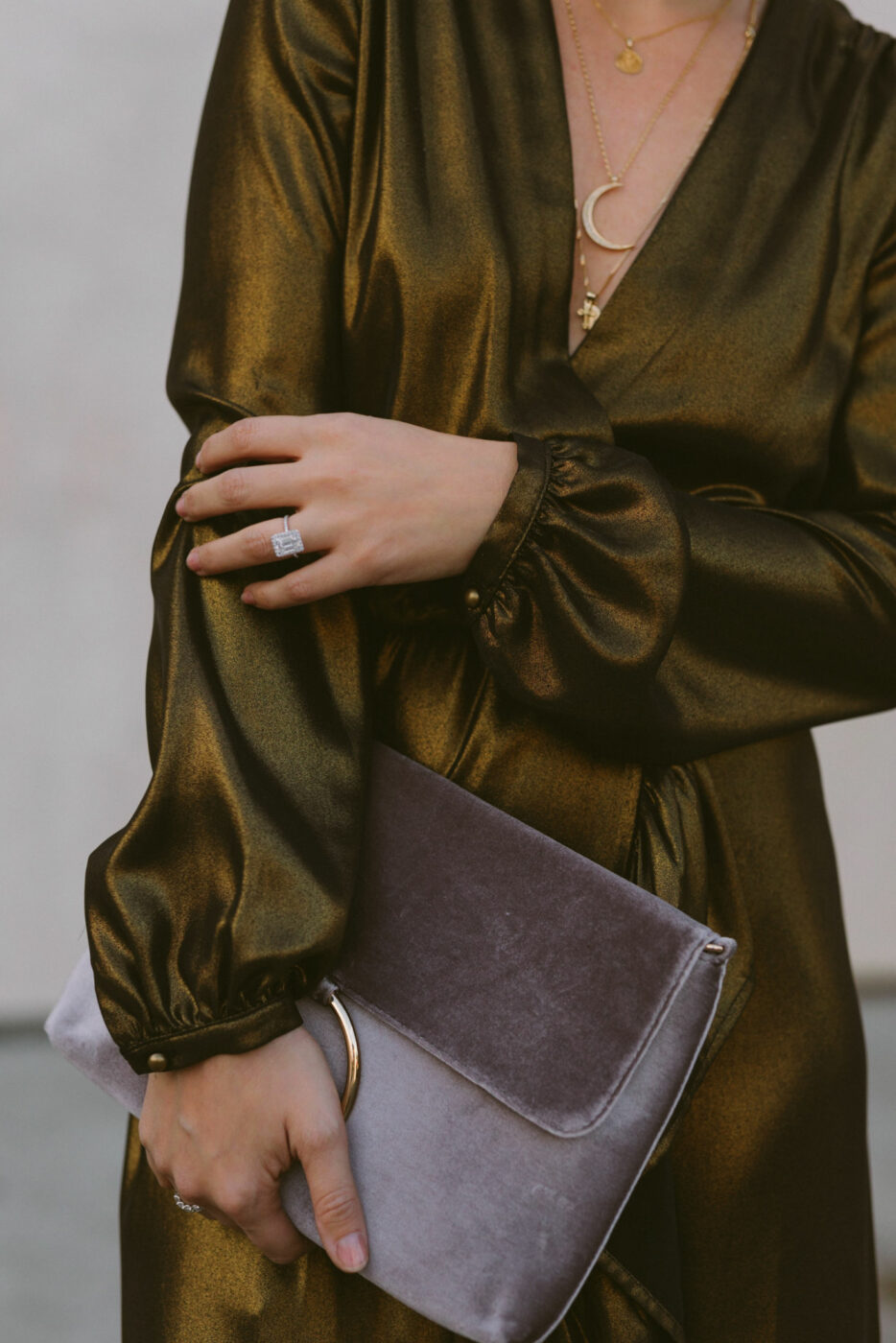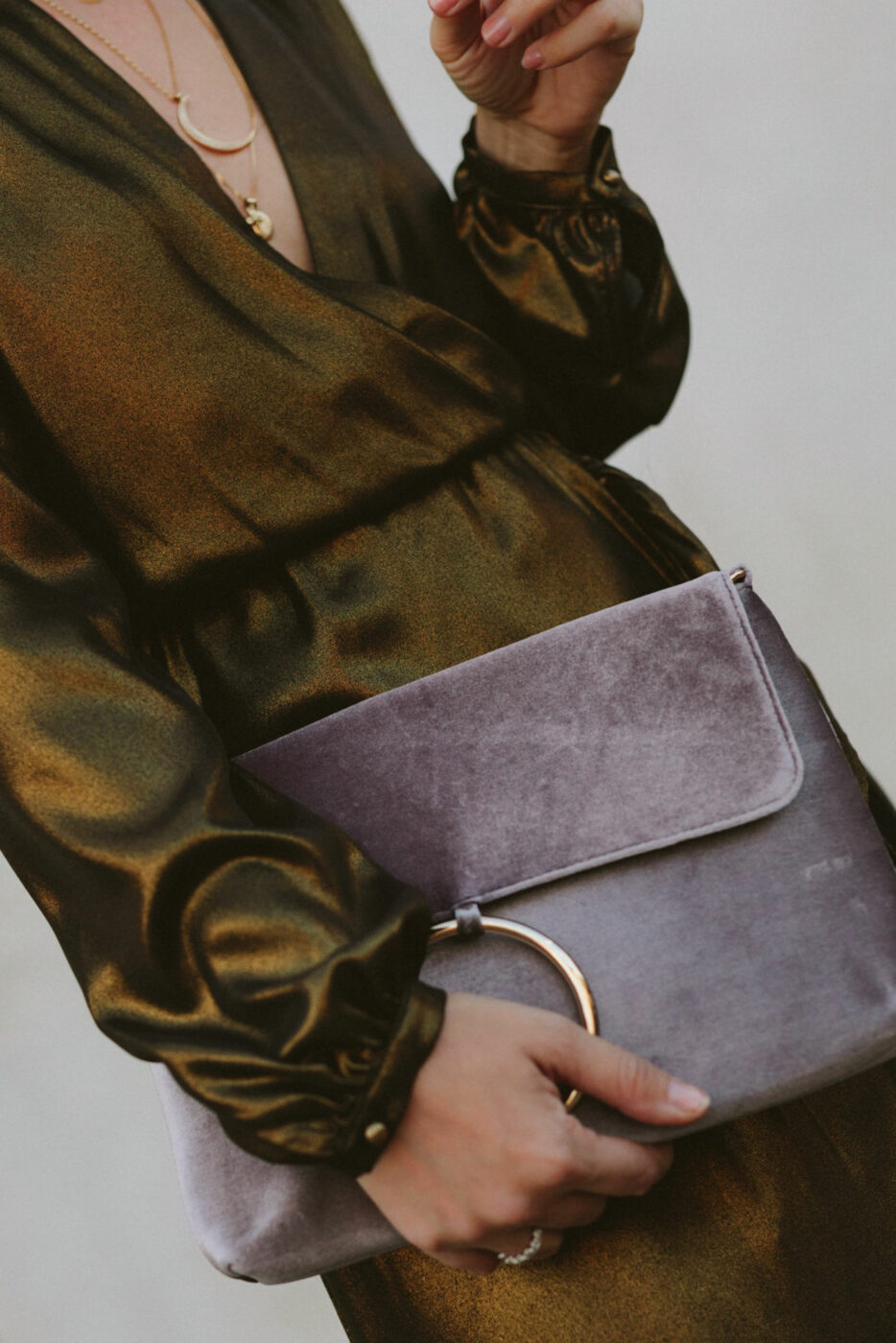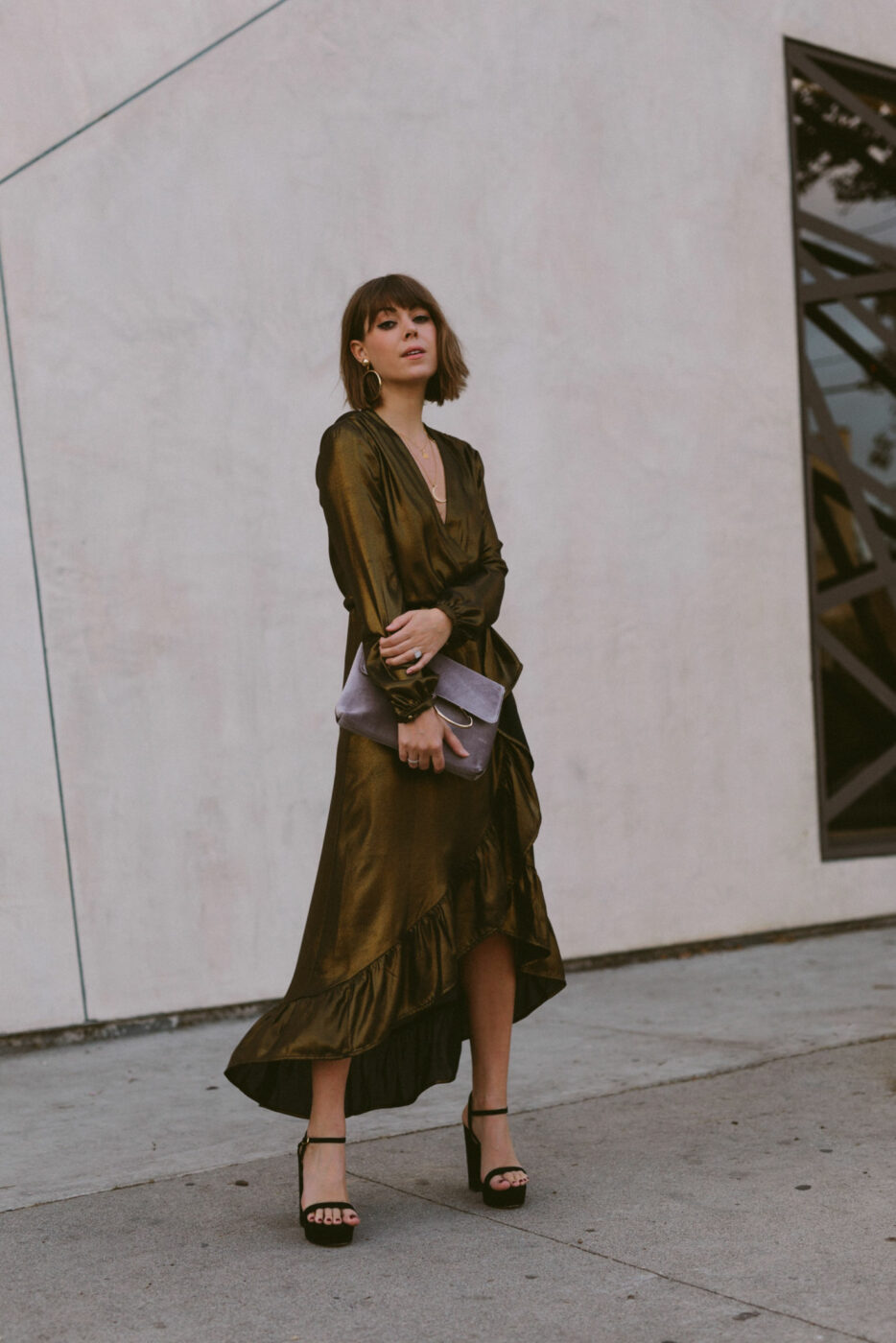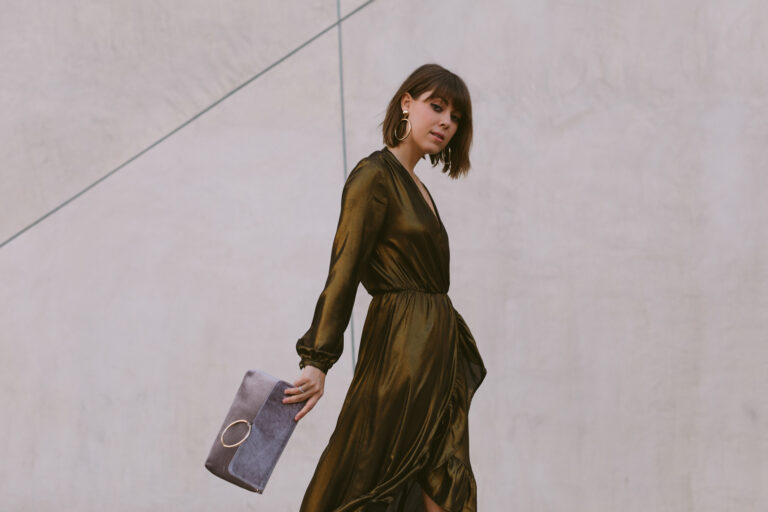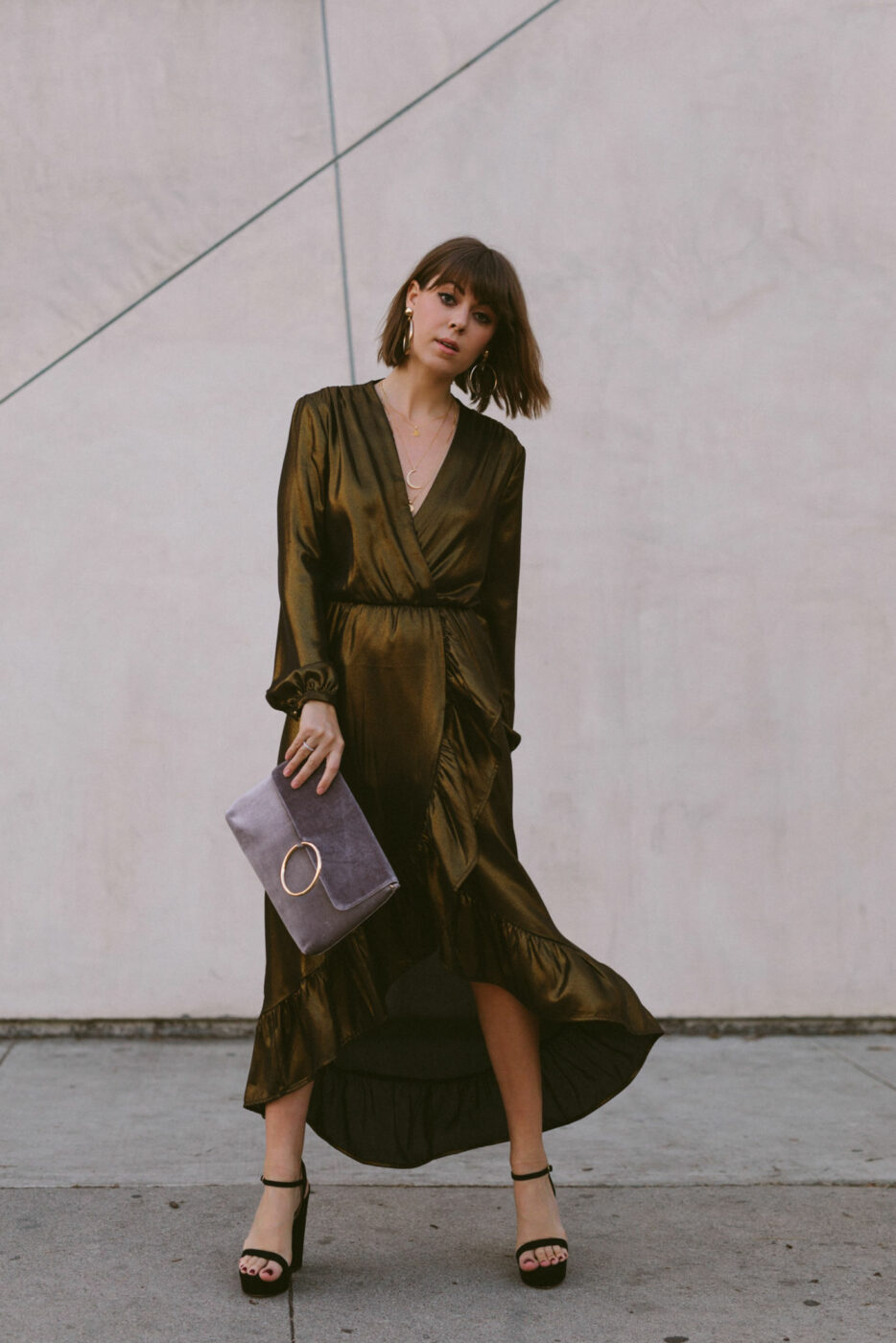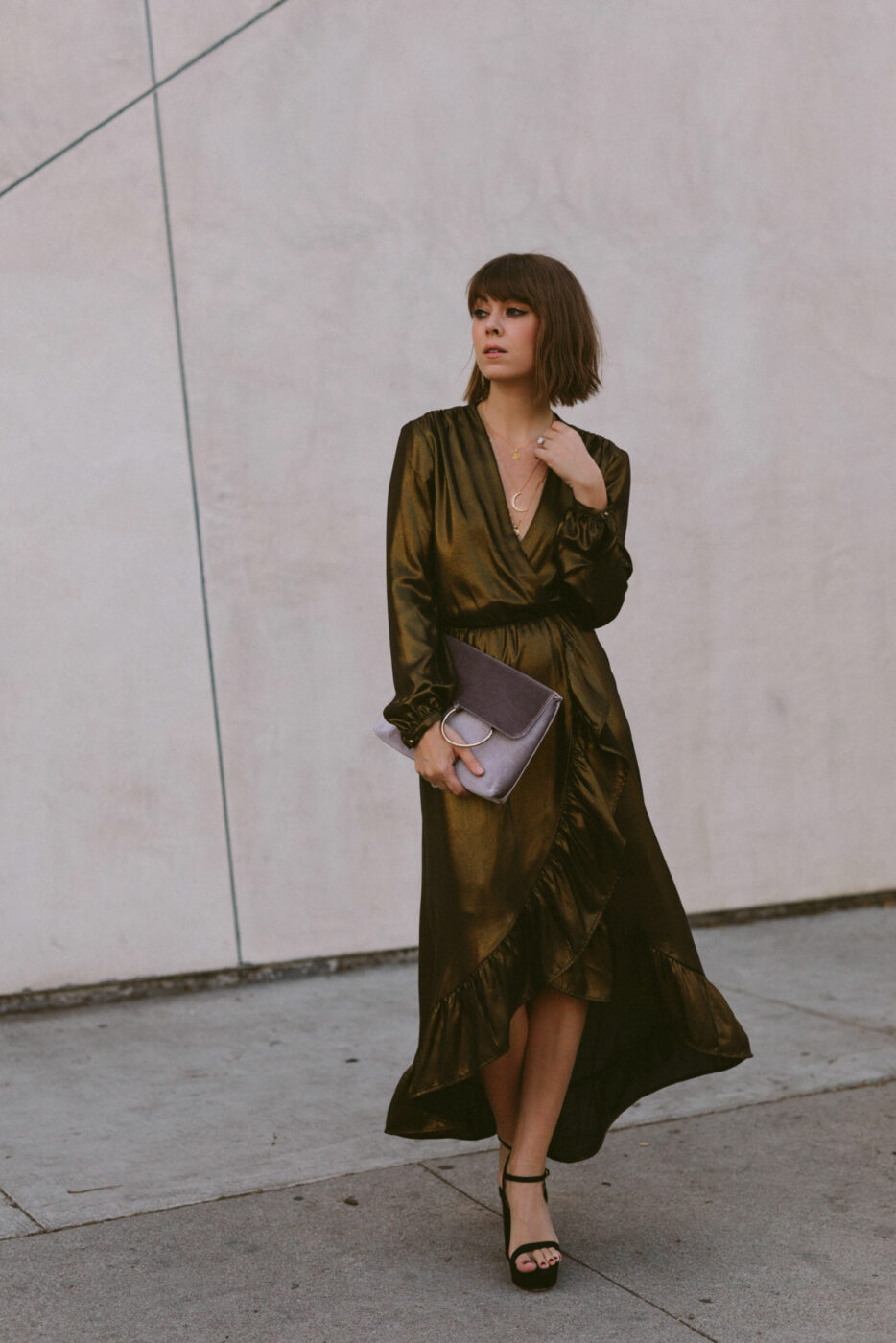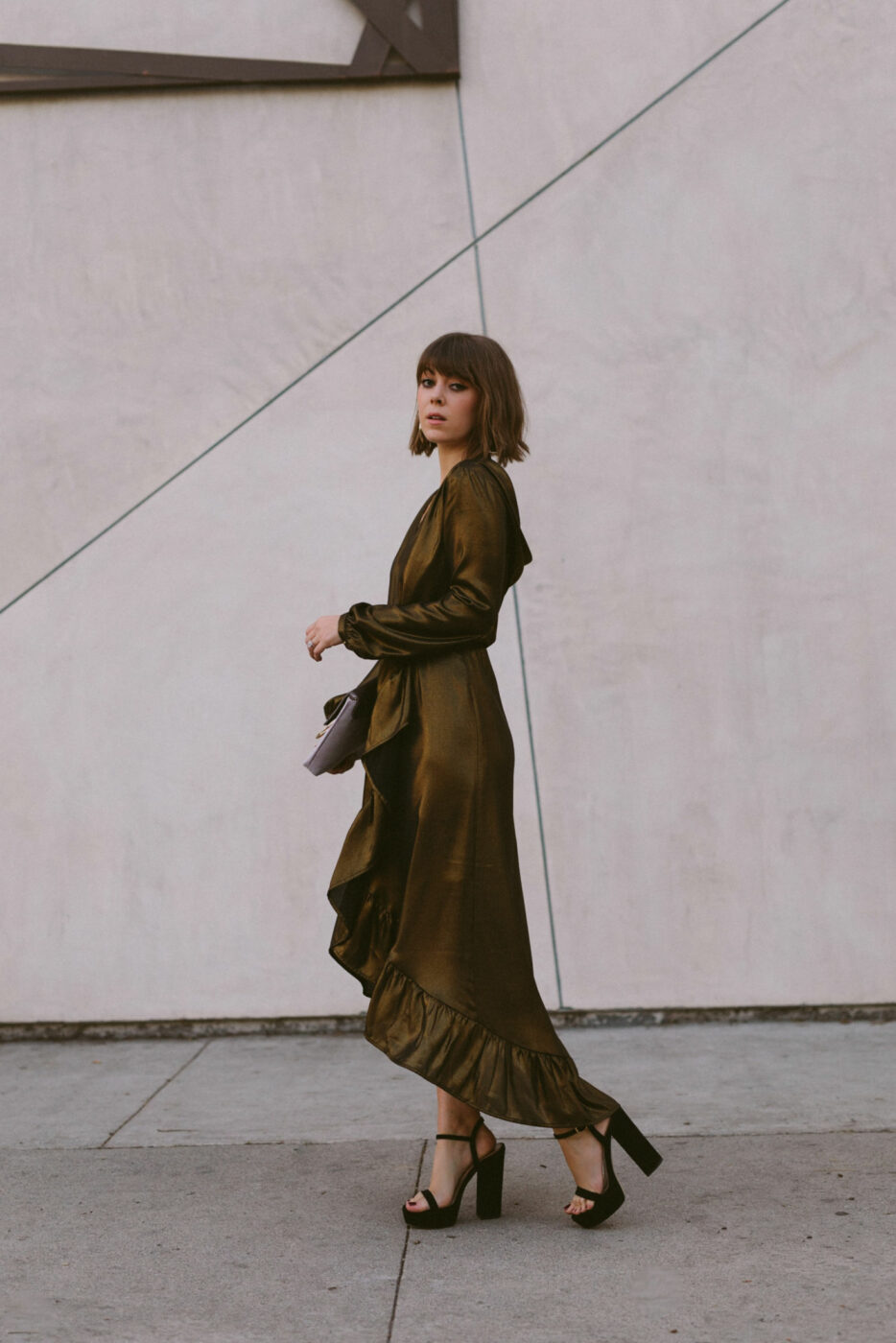 With December right around the corner, closing out Thanksgiving, and the release of The Holiday Edit this week, holiday parties are officially upon us! Living in Los Angeles during this season most definitely makes for a busy party circuit, but it's one of the most exciting seasons. From designer showcases being displayed under bright twinkle lights, to dinner parties consisting of all the champagne, to the KiraKira app in real life, I truly love this time of year – and the events that follow.
And even though fashion is my heartbeat, I won't lie and say that stocking up on holiday outfits is the simplest task. With the sheer amount of holiday events, it's a serious job to find outfits for all occasions! Wouldn't you agree?
This year, I have most of my selects hanging neatly in my closet, and I'm beginning to notice an ongoing trend with my holiday picks: METALLIC over everything! When sequins and velvet are asking for a break, there's nothing I love more than a deep metallic texture for a seasonal soiree. From moody grey's, to emerald and gold, to silver metals and hints of it, metallic is on my mind this year. For instance, this WAYF wrap dress from Bloomingdale's that you can expect to see me in more than once! I actually ran down to Bloomingdale's last week while shooting for the magazine, and knew they'd have more than enough options to showcase holiday style. I may have picked up more than my pocketbook was planning on, but 'tis the season for treats, right?! And who can blame a girl with all the metallic options the store has to offer?
Now, off to finish up work before dusk hits and it's time to spruce up for yet another holiday party. In metallic, no less!
More Metallic