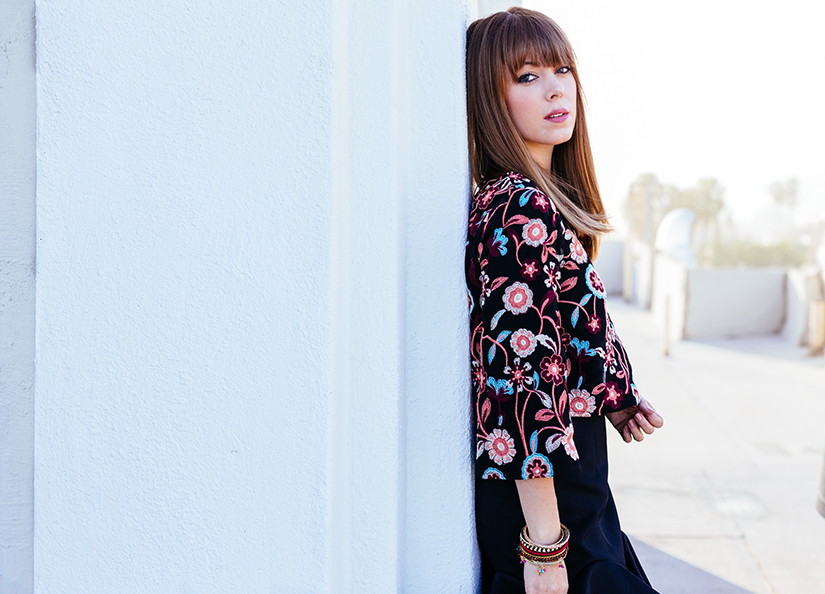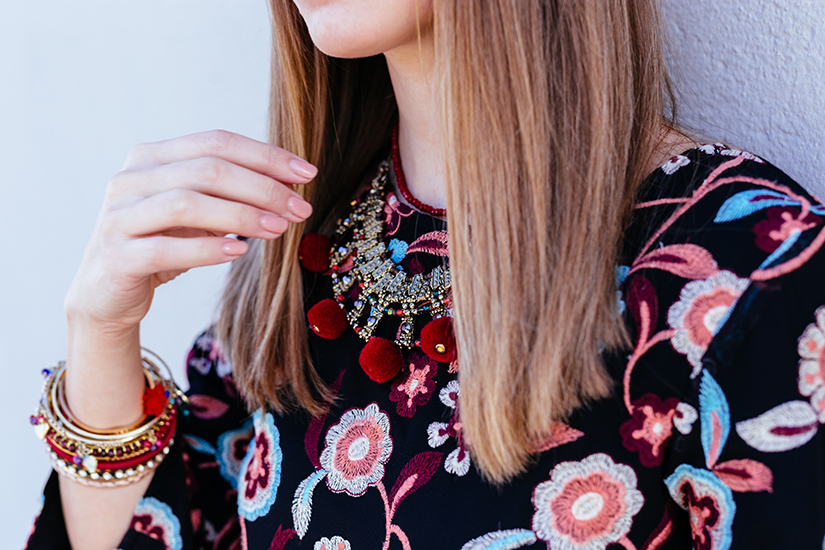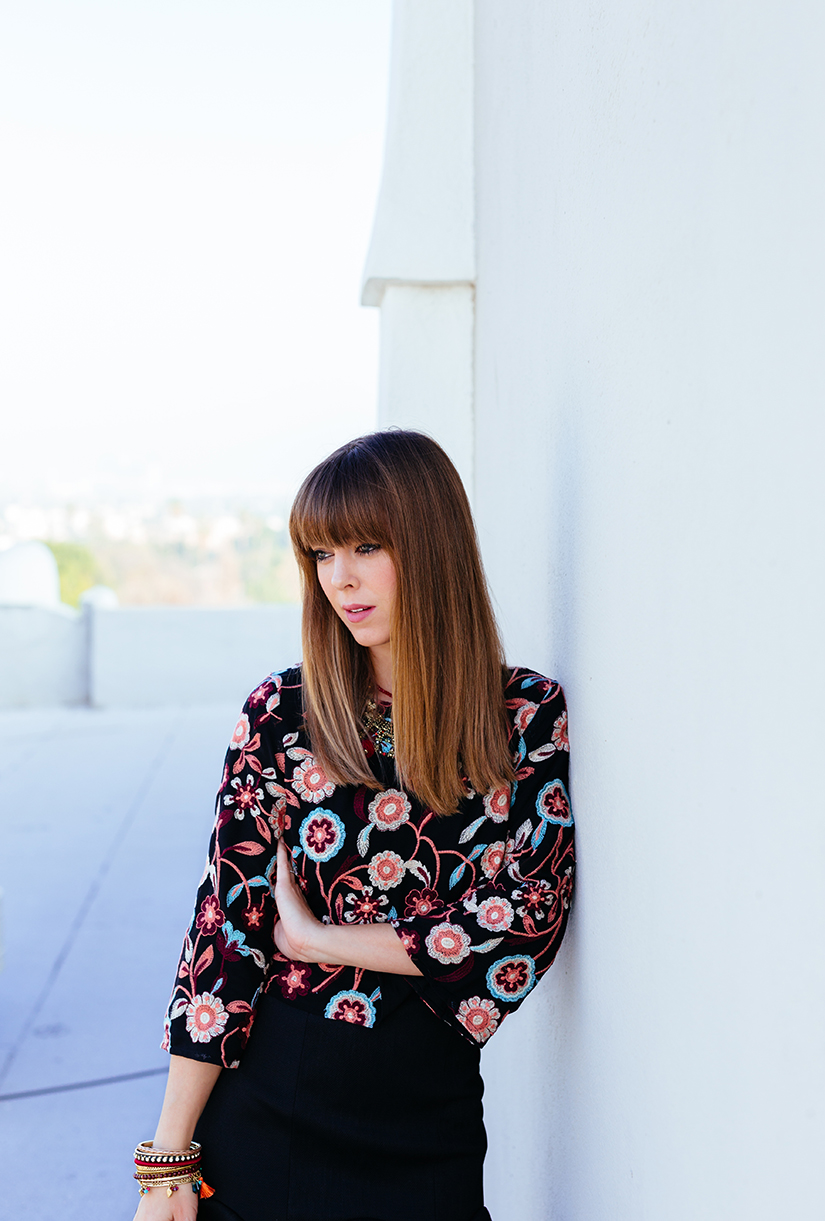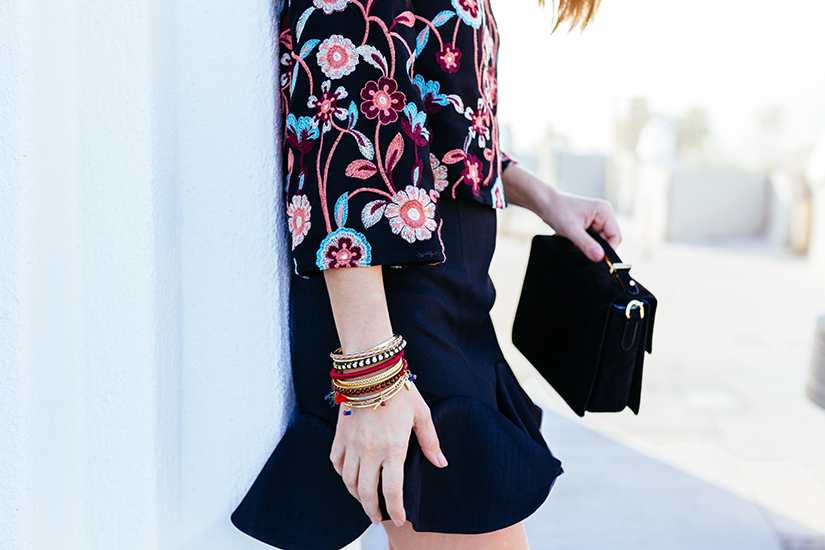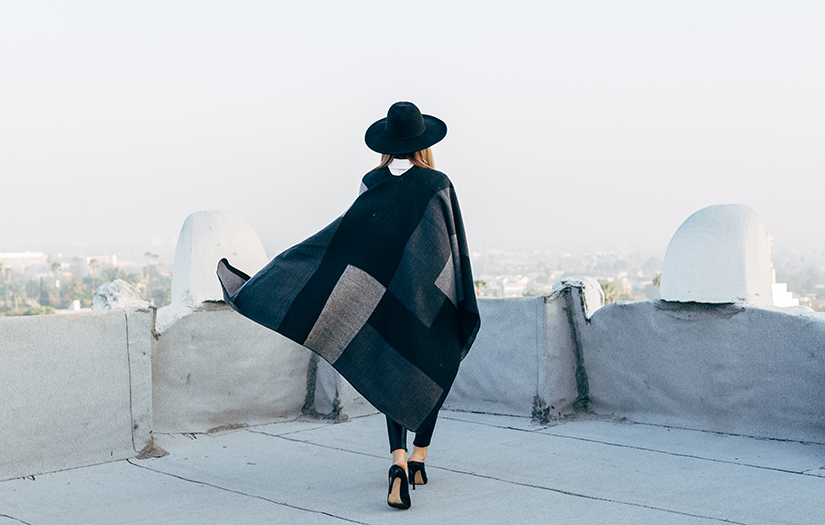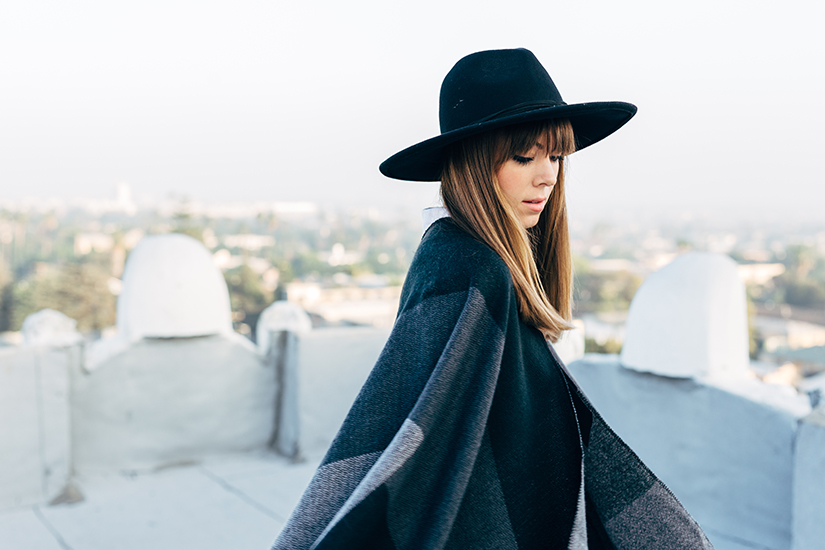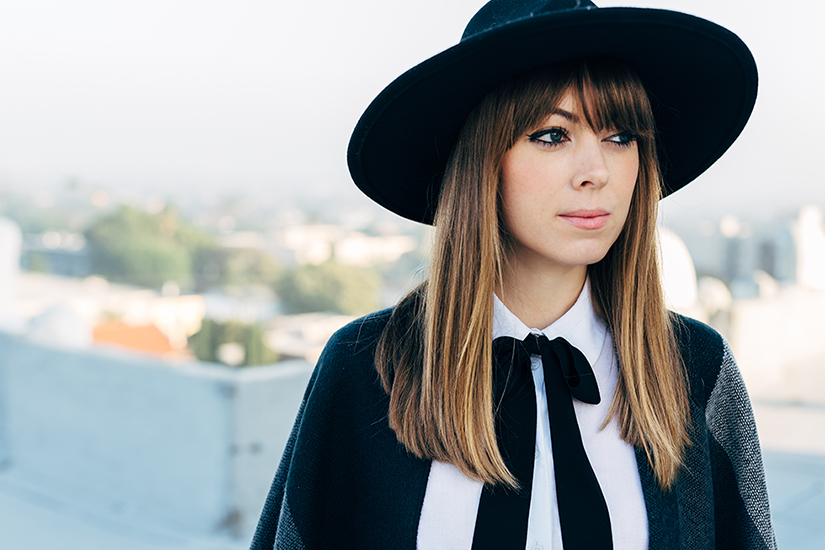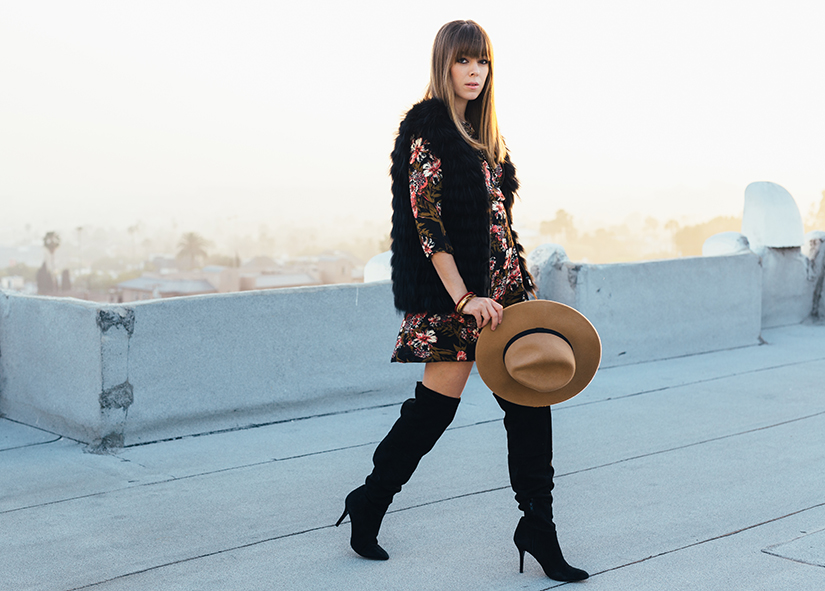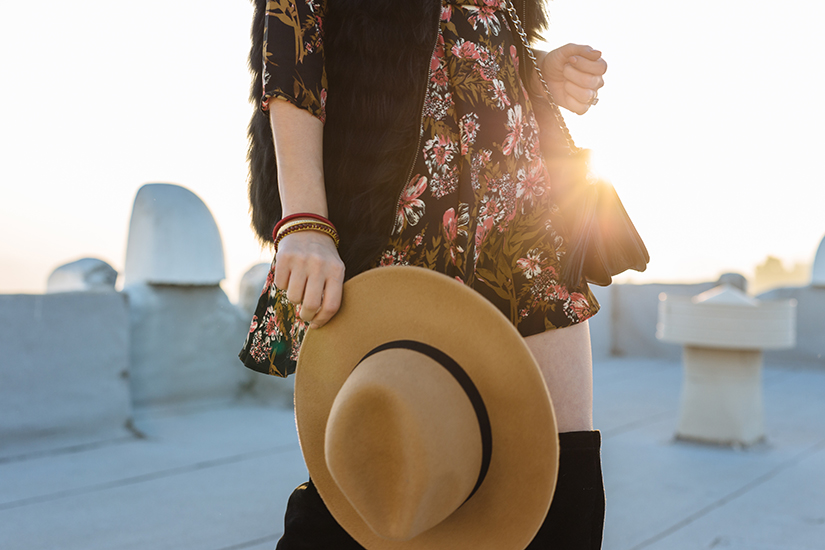 Being a jewelry collector, I love any excuse to gab about gems. So when UK based, mega-lable Miss Selfridge asked me to style a few new pieces from their Diva at Miss Selfridge Collection, I jumped on the opportunity!
Their new ready to wear collection is one step ahead of the trends that have been going down the runways for Fall. It's all about the swinging 60's with breezy bohemian vibes infused with hippy-luxe, print on print layering. Twiggy and Jane Birkin would approve. Their Diva by Miss Selfridge is a perfect complement to the artisan vibe with details like fringed tassels, pom moms and pendants.
In addition to styling these three looks, I also sat down with the Miss Selfridge team for a Q & A; we discussed everything from living in sunny LA to my golden rule when it comes to buying jewelry. I hope you enjoy!
You've had such an amazing career! What did you set out to do differently when starting Margo and Me? 
When I launched Margo & Me in 2012, I was seeing a trend of true street style blogs, which I loved but I knew that I wanted to create something a little different throughout the pages of Margo & Me. Since I come from a styling and editorial background, I knew from the very beginning that I wanted Margo & Me to feel more editorial. With each post, it is my hope to tell a story through what I am wearing and the location I am shooting just as you see in the pages of your favorite fashion magazine. In addition to my daily looks like I am wearing here, I love any excuse to get dressed up and shoot something that might inspire your evening looks as well.
If you were starting out now, what piece of advice would you offer yourself? The most important thing that I have learned along the way is to be patient with the process of blogging. Unlike many industries, blogging is not taught, rather learned and figuring out your personal approach to it can be confusing at times. As long as you are always being your authentic self, you will be successfully in every right.
Your sense of style is unique and inspiring. Is dressing well something that's always come naturally to you? Well thank you so much! To be honest, it has and I have always loved the process of getting ready in the morning. It helps set my day off on the right foot! I remember being in grade school and one of my teachers told us about the power of dressing; how what you wear can set your mood and help you be more confident through the day. It's so true and it's always stuck with me. 

How has is evolved since creating the blog? 
Through the years, everyone's tastes evolve but I think the biggest thing that you learn with regards to what to photograph is what looks good on camera opposed to seeing it in person. I used to wear a lot of flowey dresses and blouses that weren't so flattering in photos so wearing more tailored and structured pieces has been apart of my personal style evolution.
How do you like to spend your down time? Sunday mornings are really the only time I have to myself. I love spending the morning at the flower market and then the afternoon making pretty arrangements for my home to brighten up the week ahead. It's my Sunday ritual!
It must be incredible living in 12-months of sunshine! What do you love most about living in LA? Definitely the weather! You can't beat it anywhere in the world. Come February, I crave a true winter and a change of season so I'll pop over to New York for a week or two which makes me really appreciate what we have here!
There's so much driving in LA — how do you stay chic traversing in the city? 
It's all about having options with you. I don't go anywhere without two pairs of shoes. There's a term that's thrown around a lot here which is "desk to dinner". Because we don't live in a city where everything is relatively close, we have to have options to go directly from the office to dinner and that means loading your car with options!
From Sunday flea markets to hidden boutiques — what are your top 5 LA vintage spots? 
My all time favorite vintage boutique is Espionage in West Hollywood. They have great designer pieces that are reasonable compared to a few of the trendier boutiques that charge a fortune. A few of my other favorites would be the Fairfax flea market, The Way We Wore, Shabon, Resurrection and Jet Rag. I could go on and on for days on the amount of vintage stores here!
If we were to come visit you for 24-hours. Where would you take us? 
There are so many things that are so classically "LA" how could be pick just one! It would be an action packed 24 hours. I would start out at the beach in Malibu to watch the sunrise before making our way into Santa Monica because you just have to experience the carnival on the peer. After that, we would make our way into Beverly Hills and have lunch at the historic, Chateau Marmont hotel. Then off for a little afternoon shopping down Robertson blvd. and Rodeo! For dinner, we would go to Sugarfish, hands down the best Sushi restaurant! I can't get enough of it!
You're often jet setting across America and beyond. What things are at the top of your packing list? 
It really all depends on where I am going but one thing that always stays the same is the jewelry I bring with me.
Do you have any golden rules when buying jewelry (whether it's Diva jewels to glittering diamonds)? Simplicity! Although it hasn't always been that way, I am currently loving anything and everything dainty. I am also gravitating towards more rose gold and silver pieces lately.
Statement jewels can be quite daunting. What advice would you offer a jewelery-phobe? I am so glad you asked! Yes, there is absolutely a way to wear statement jewelry that wont leave you looking like a gypsy – it goes back to my golden rile of simplicity. If you choose a statement necklace or earring, wear it on it's own. Keep the rest of your jewelry very minimal to let the piece be the center of the outfit, we call this the "hero piece".
What's the most treasured piece in your jewelry box? The women in my family are all jewelry lovers! I great up playing in my grandmother's closet and jewelry box. Some of my most cherished pieces are what she has passed down to me.
What were your first thoughts when you saw the new Miss S collection? 
A look I've always loved is 60's lux boho and this collection is infused with hints of this! I am in love with print-on-print layering, fringe and lace. All makings for that perfect laissez-faire attitude.
Were there any stand out jewelry pieces that you instantly fell in love with? 
I just adore the long beaded necklace with the tassel at the end.
Which trends are you most excited about for SS15? While in New York for Fashion Week last season, I couldn't help but see a resurgence of lace! A trend that I am more than happy to see making it's way into ready to wear. It's about pairing lace with structured pieces like a lace shirt under a structured blazer.
Who (or what) inspires you when it comes to style? 
Miroslava Duma is genuinely one of my favorites, I relate to her because she has such a youthful, feminine sensibility. Kate Moss, obviously. She is still the epitome of effortless style. It's not just the celebs anymore who we look to though. I find myself so excited to find a new stylish blogger from Australia or Europe. I have always been inspired by fashion that comes out of other parts of the world. It's really cool to see how people are putting things together. I am always on the look out for something new and inspiring.
If you could scour through anyone's wardrobe, whose would it be? 
That's easy, Olivia Palermo.
Do you have any exciting things in the pipeline for Margo and Me you can share with us? 
I do! As some of you may know, I am recently engaged! In addition to the amazing collaborations I have in the works and Paris Fashion week on the horizon, come March 1st I am going to be a guest blogger bride for the website Style Me Pretty. Each month I will be rolling out a new story that will help inspire brides to be everywhere!
Photo by Fred Cipoletti