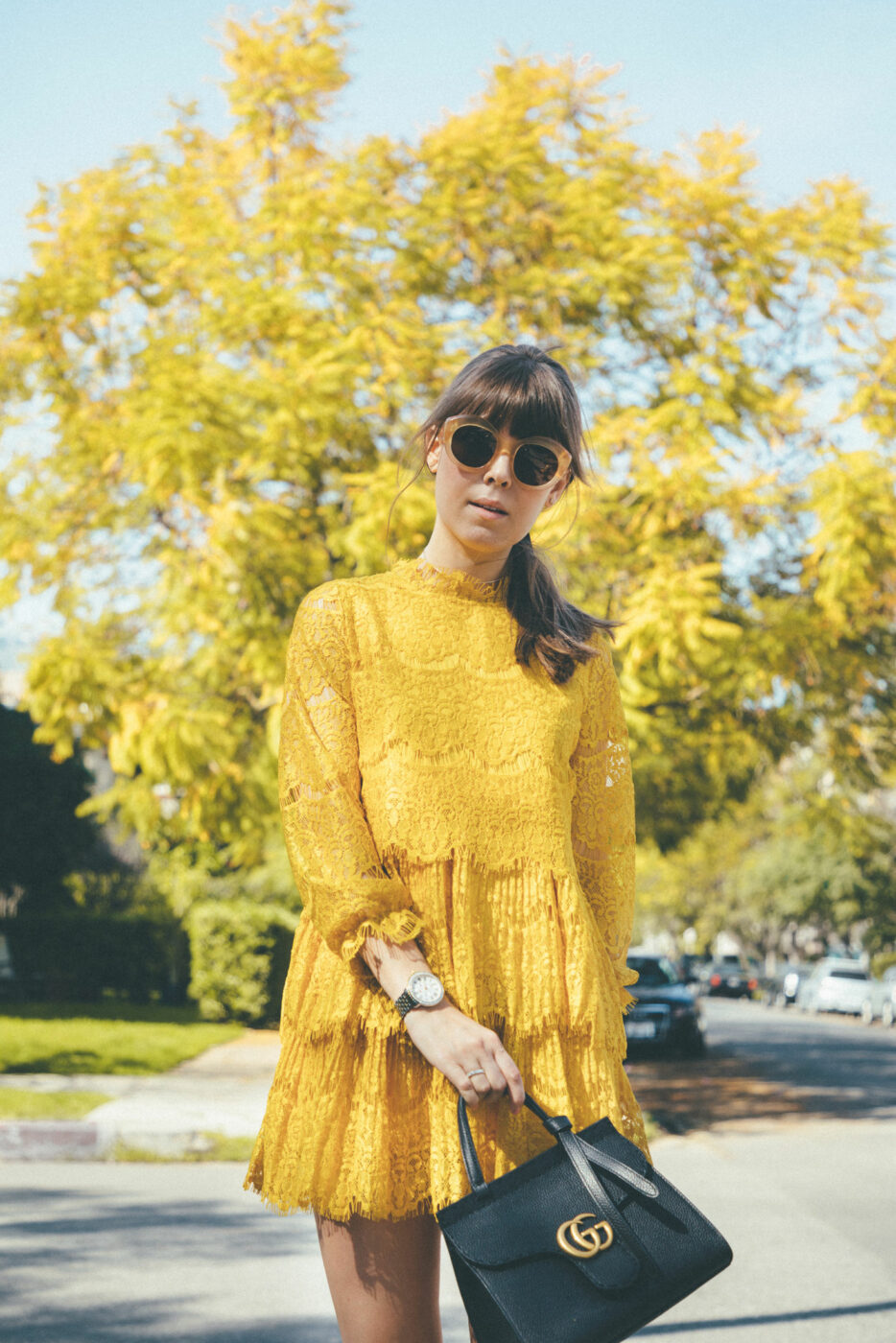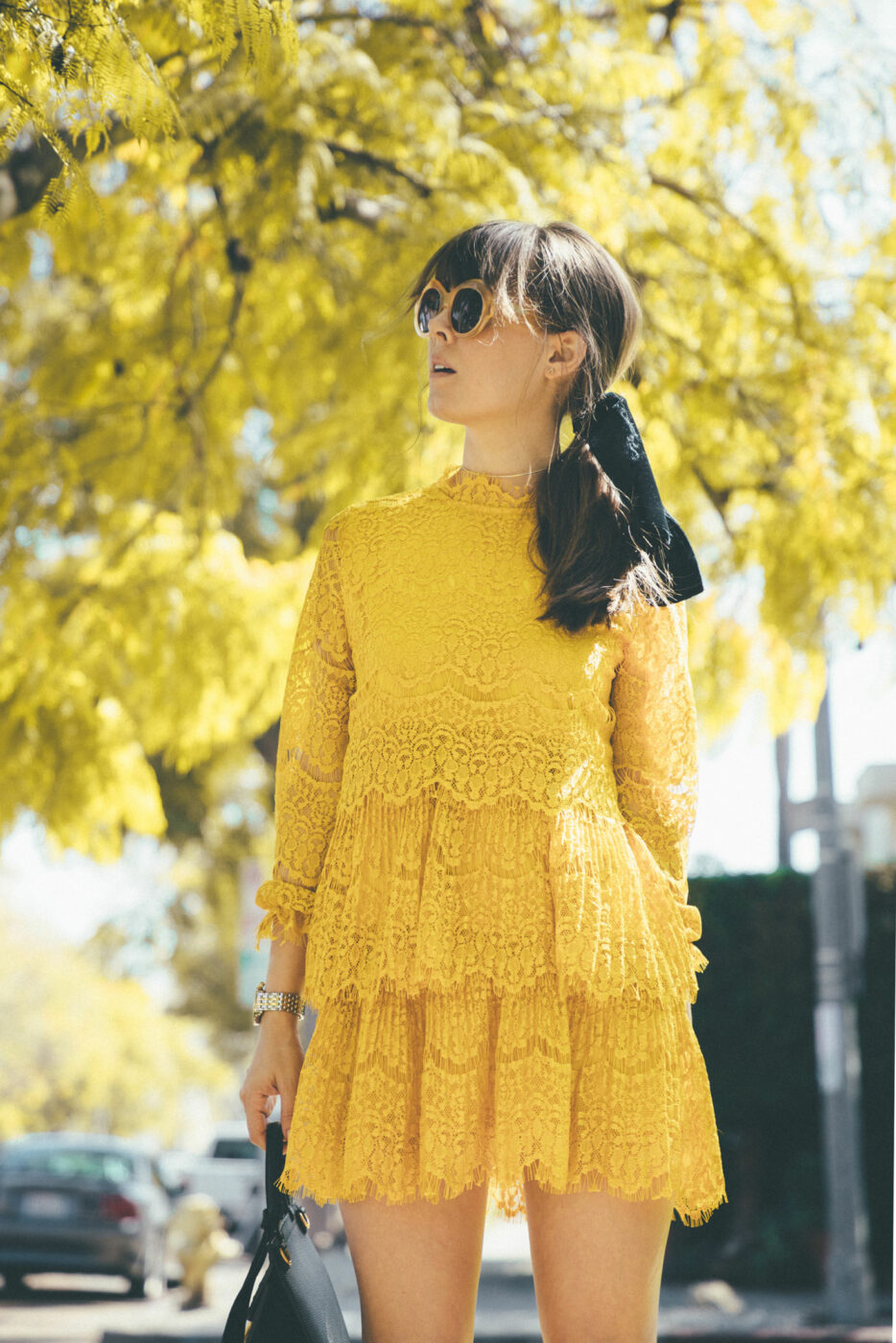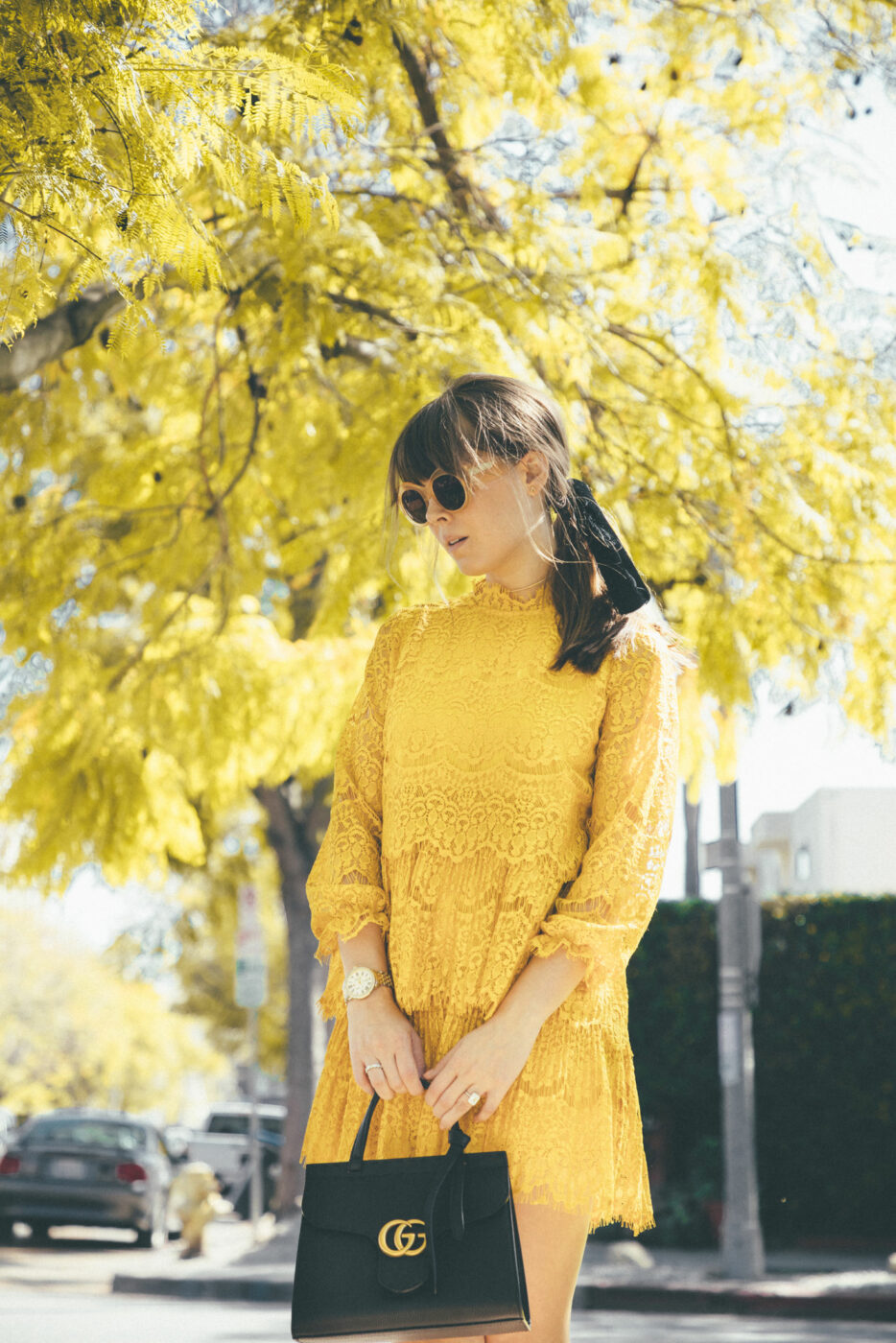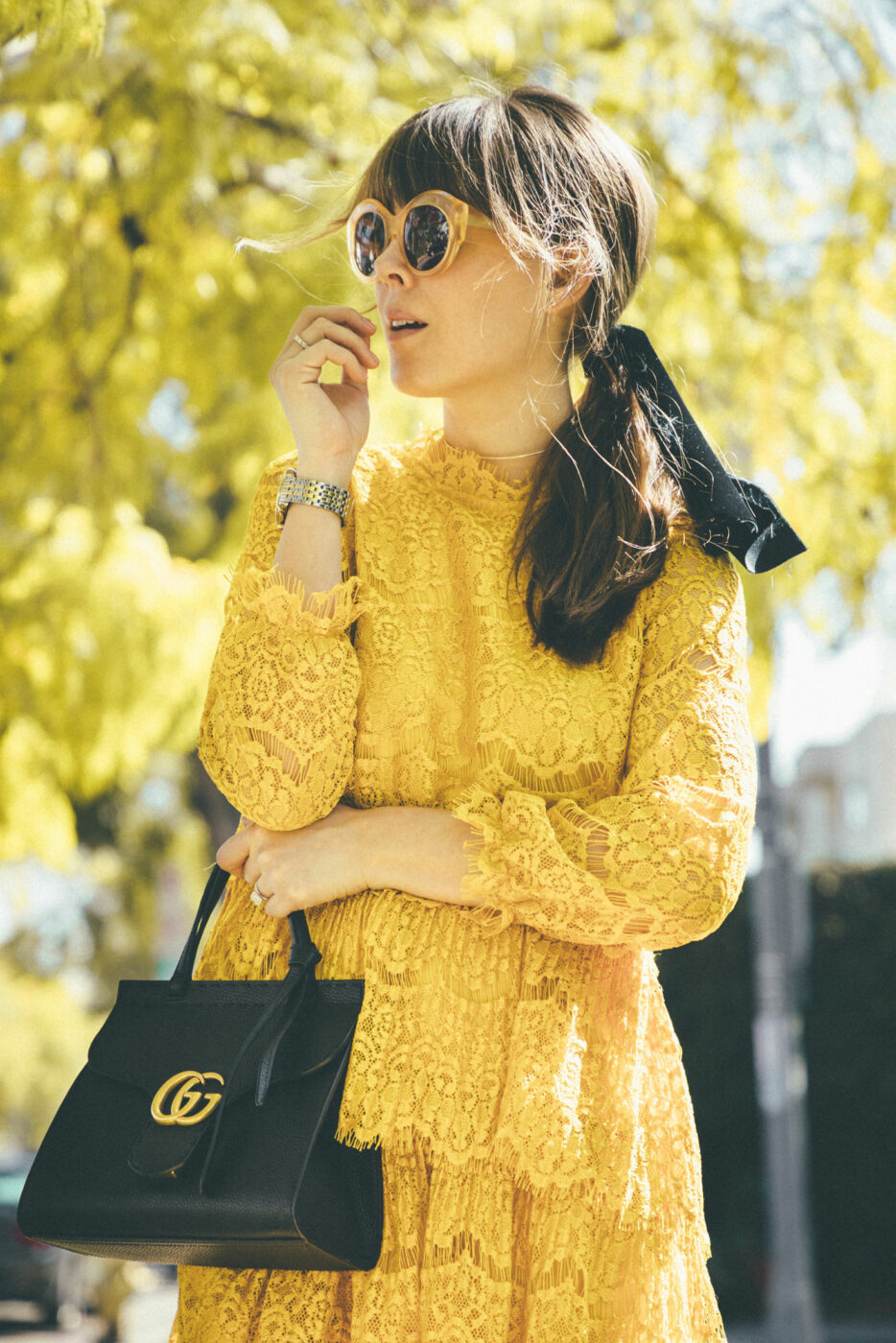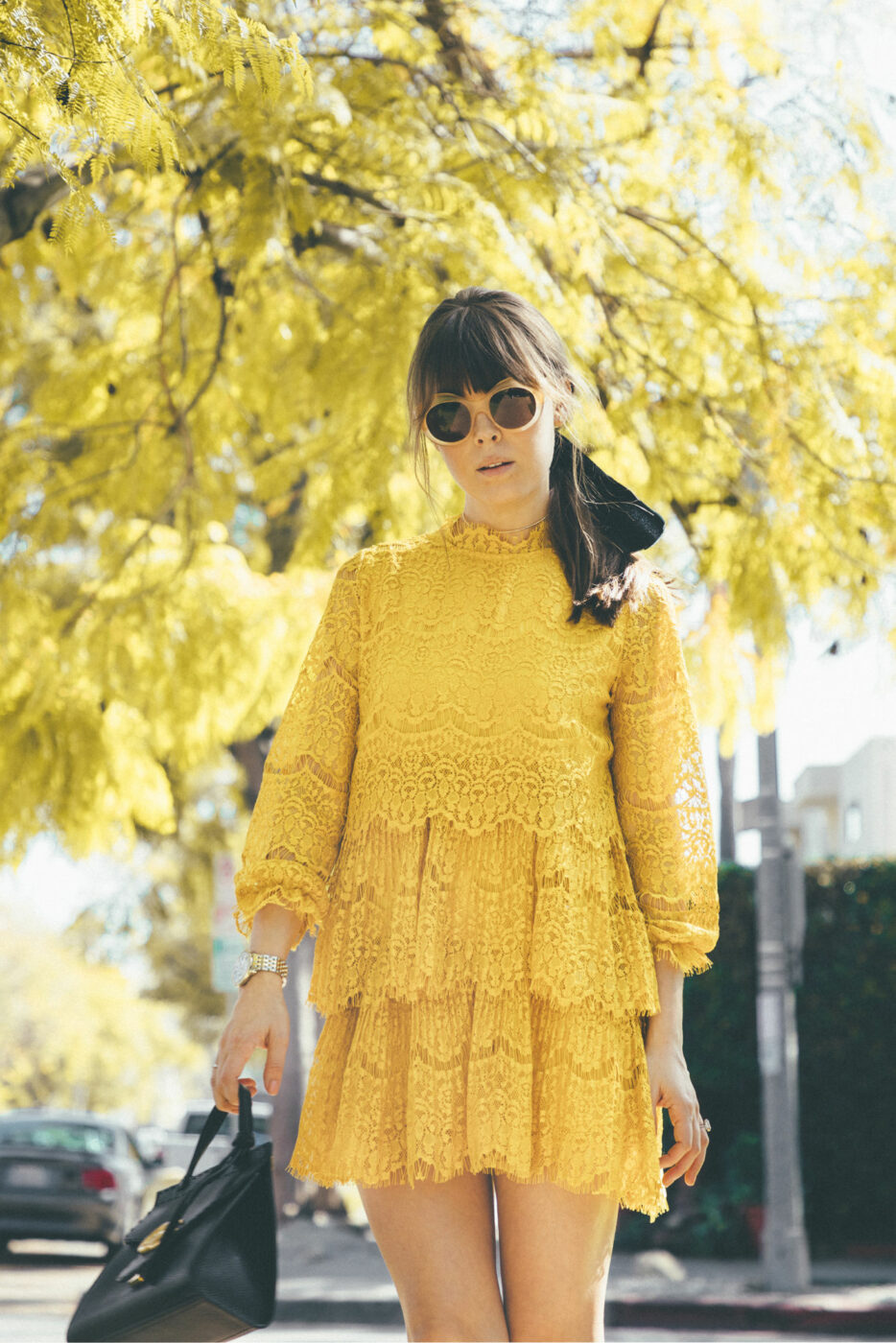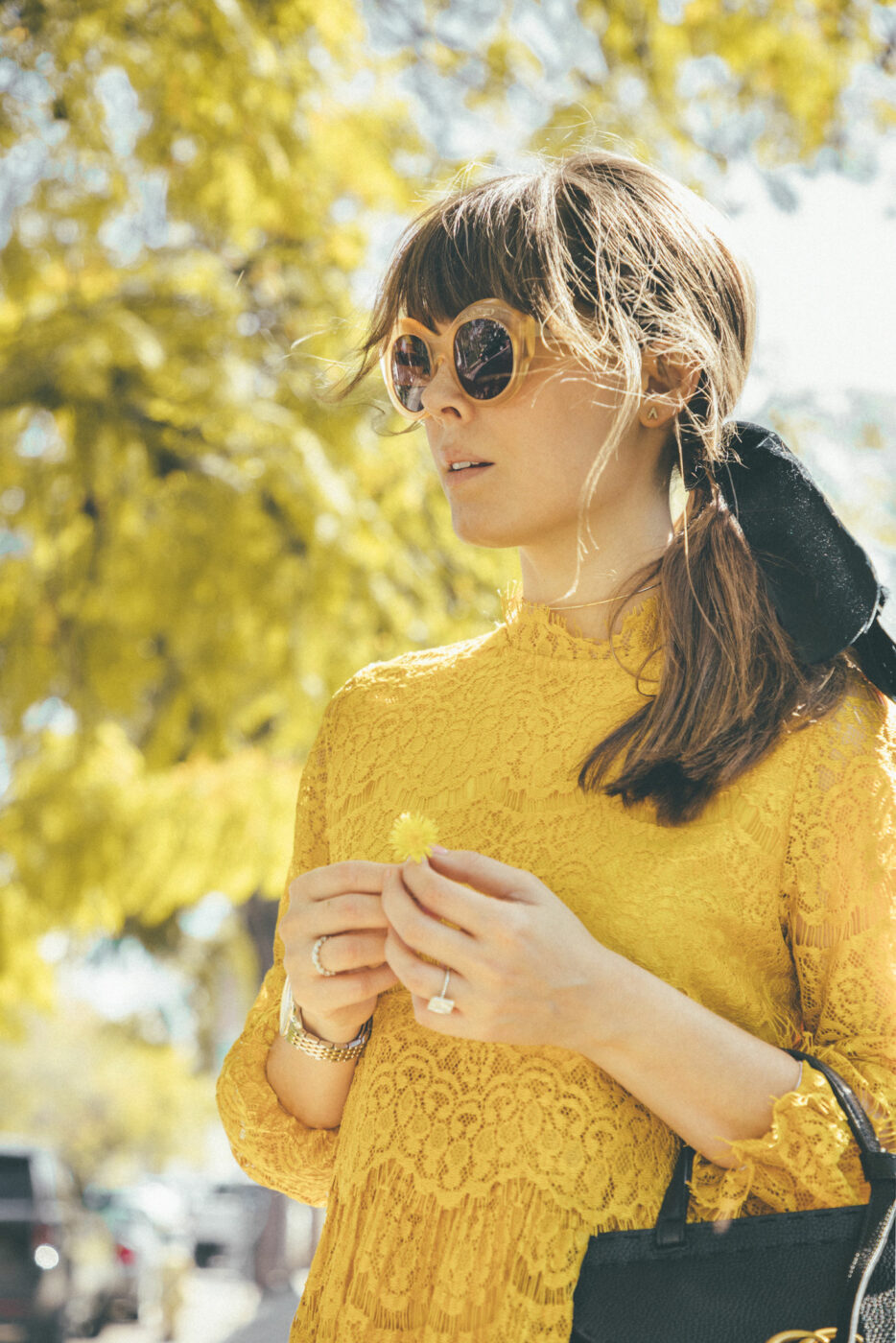 While I tend to shy away from anything yellow, Chloé made a case for that gorgeous mustard hue this spring. From ruffled layers of lace and chiffon to structural Faye bags, the color has a warm, vintage vibe that speaks to my boho seeking ways. Still not sold? Maybe you just need a little help in the styling department.
The beauty of mustard is that unlike its bright little sister, yellow, mustard brings warmth to almost every skin tone rather than washing you out. So don't be afraid to wear it from head to toe like I am here. Feeling a little less comital? Incorporate it as your pop of color and pair with neutrals like black, white or my absolute favorite, cream.
Whatever way you want to wear it, you'll be as surprised as I was at how many complements you'll receive and how many people insist that it's "your color"! Click through the slideshow below for some of my favorite, affordable must have mustard pieces.
MUST HAVE MUSTARD PIECES