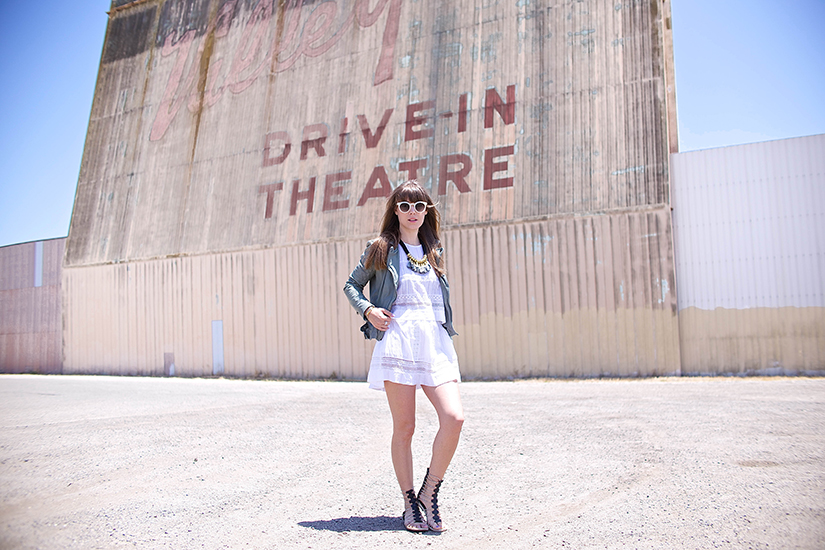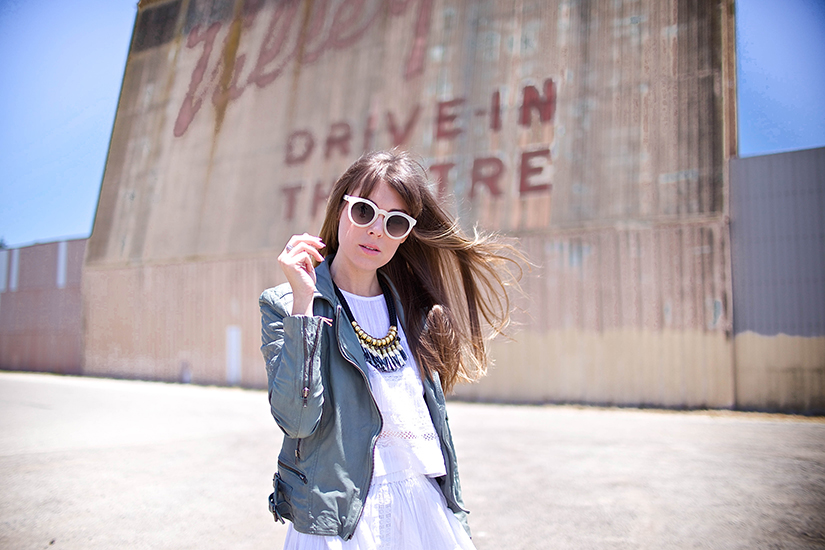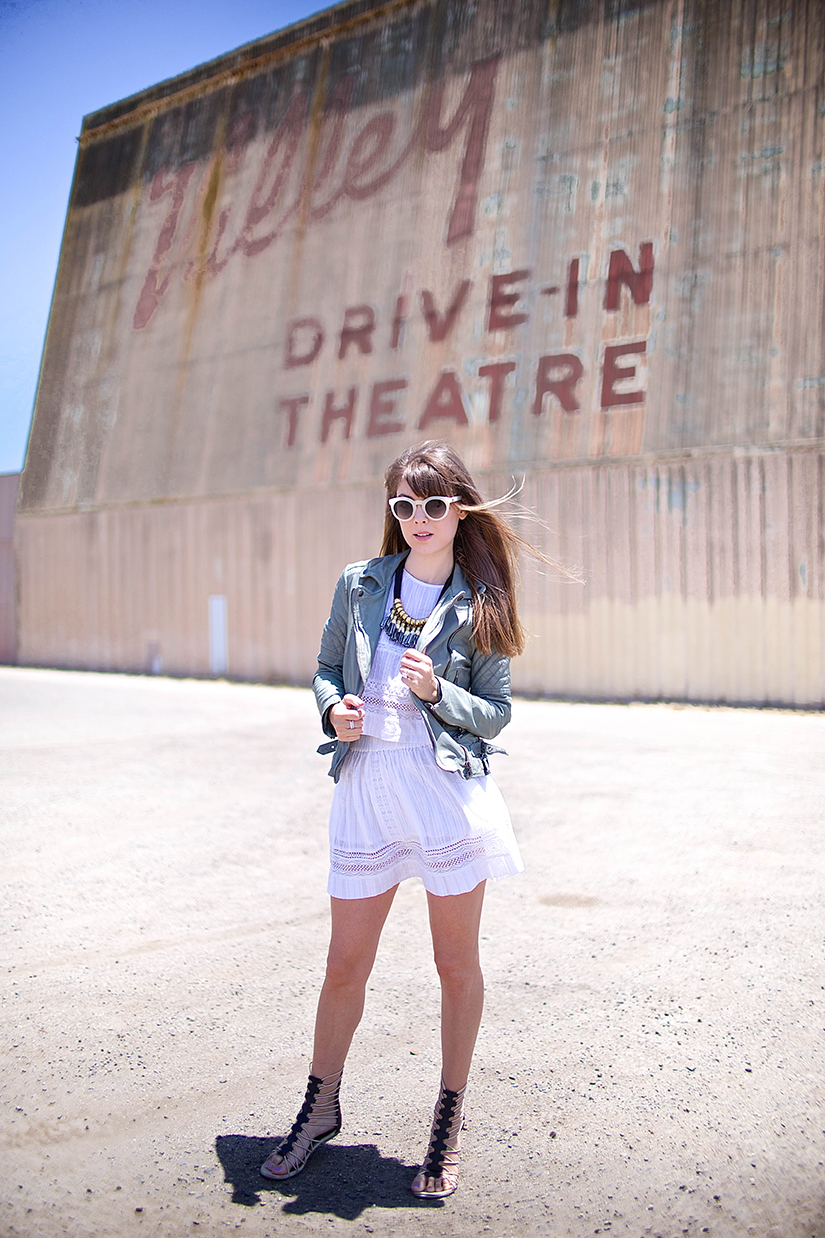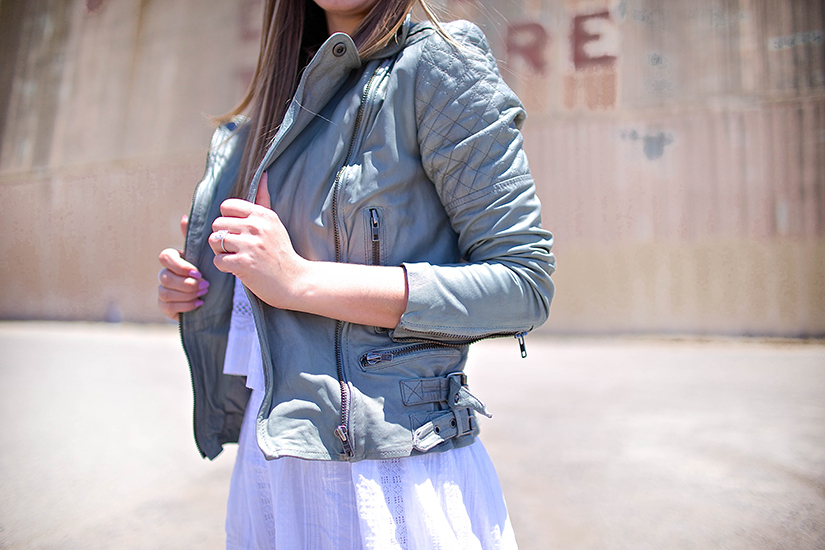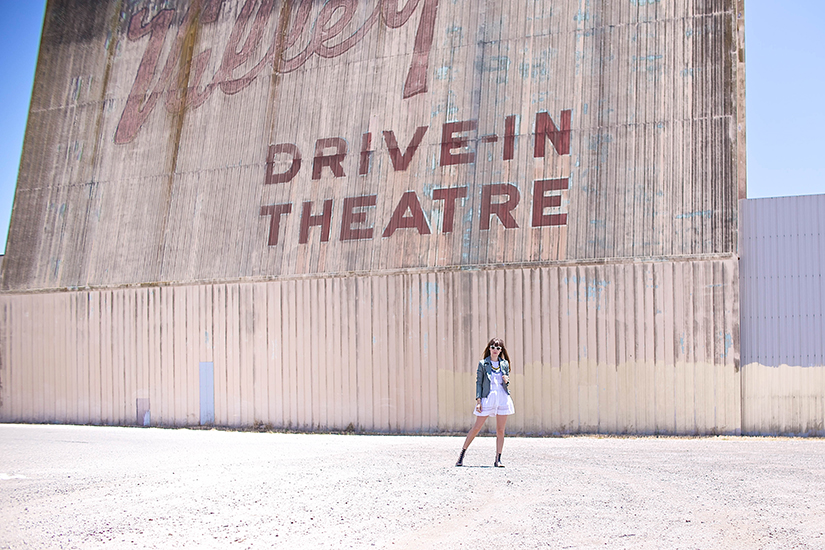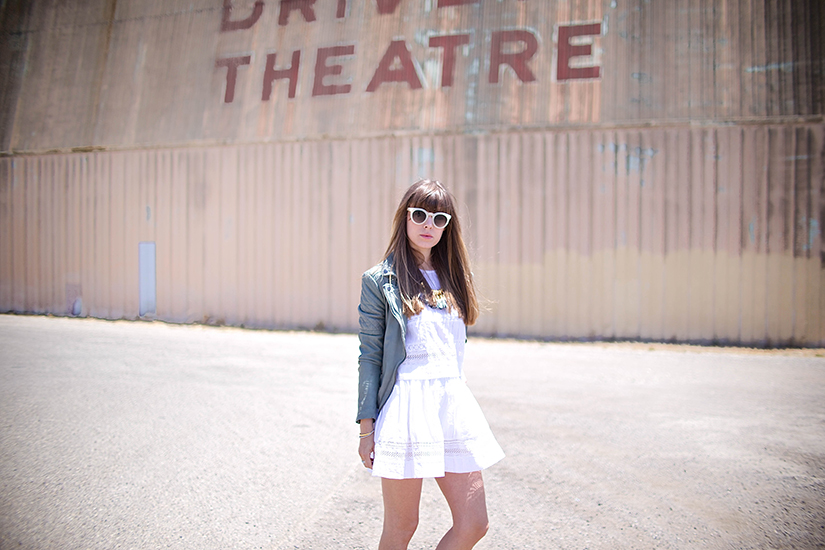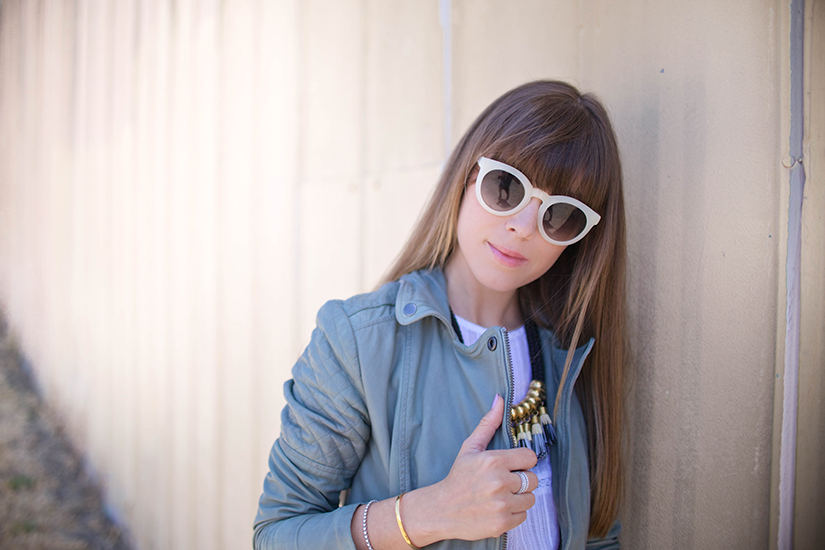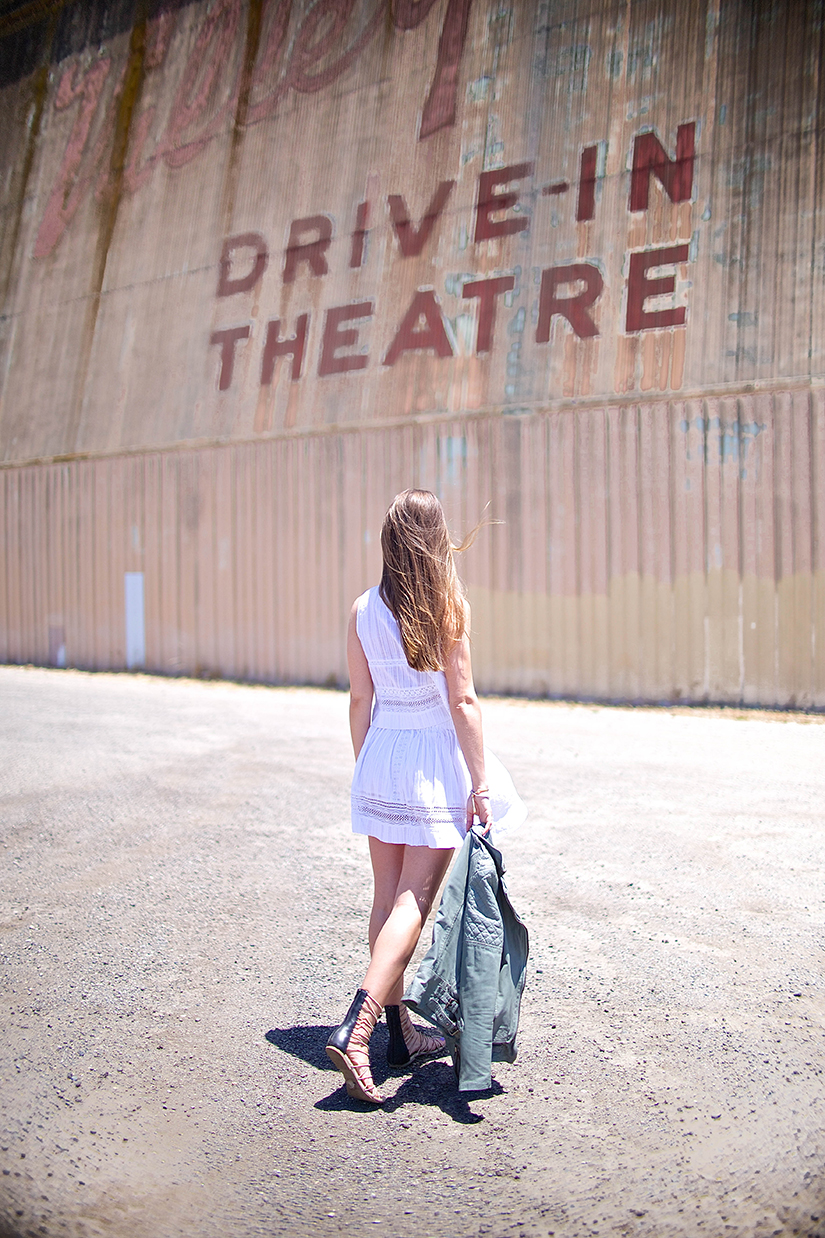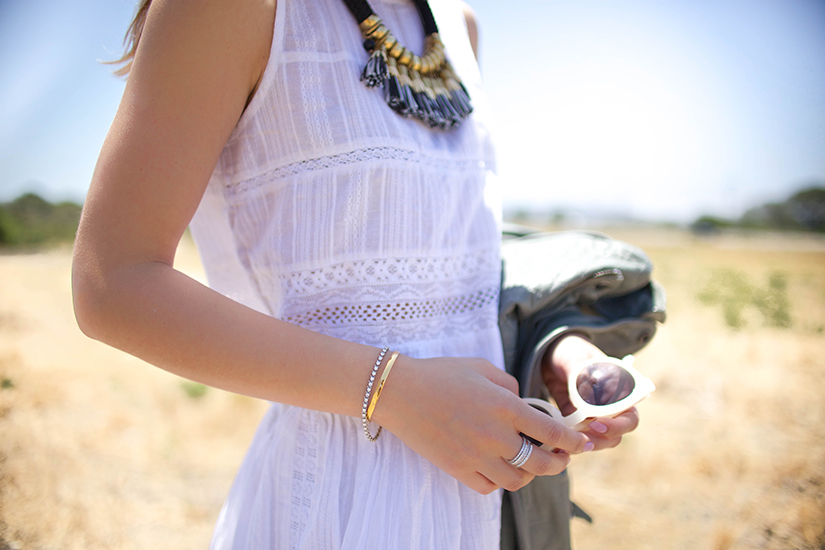 I know it's a little different but I'm excited to bring you guys my first Sunday post! I thought that it might be a fun way to bring you some weekly style inspiration, what do you think? Should I keep it up?!
Though this was actually the first stop on our Cali Coast road trip, I wanted to save it for one of the last posts because I thought it was so far what I am used to doing; a little grungier and less pretty. It's another spot we found driving along highway 1 and had to turn around for. Believe it or not, this is a real, functioning drive-in theater! I love how classically Americana this whole shoot looks and I especially love the colors and tones in the photos. I honestly didn't realize these still existed! Have you ever been to a drive in before?
Wishing you all a beautiful Sunday! I'm off to a shoot with a very exciting brand that I can't wait to tell you all about! For some behind the scenes shots, be sure to follow me on Instagram HERE.
[thefeedproducts style='four']