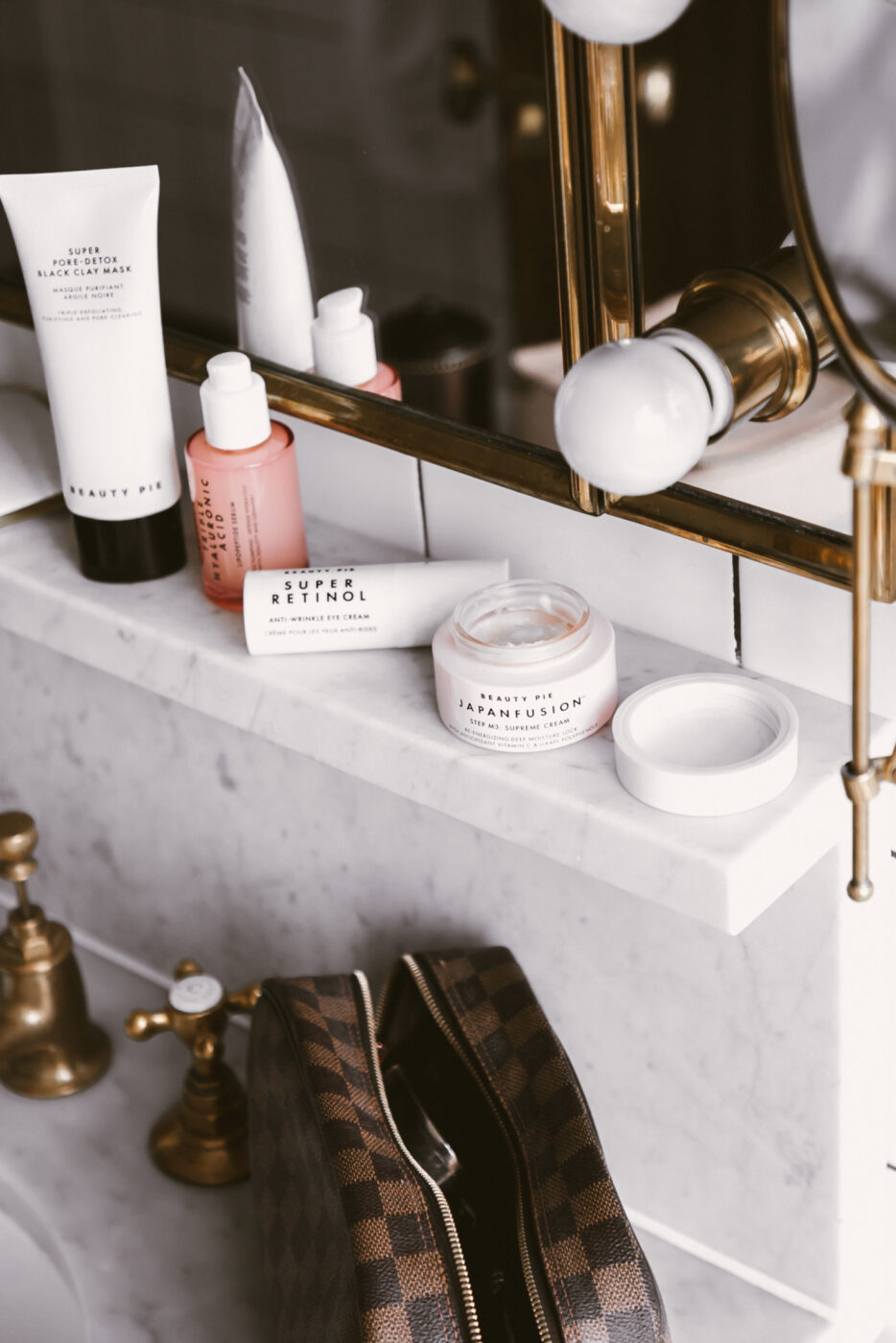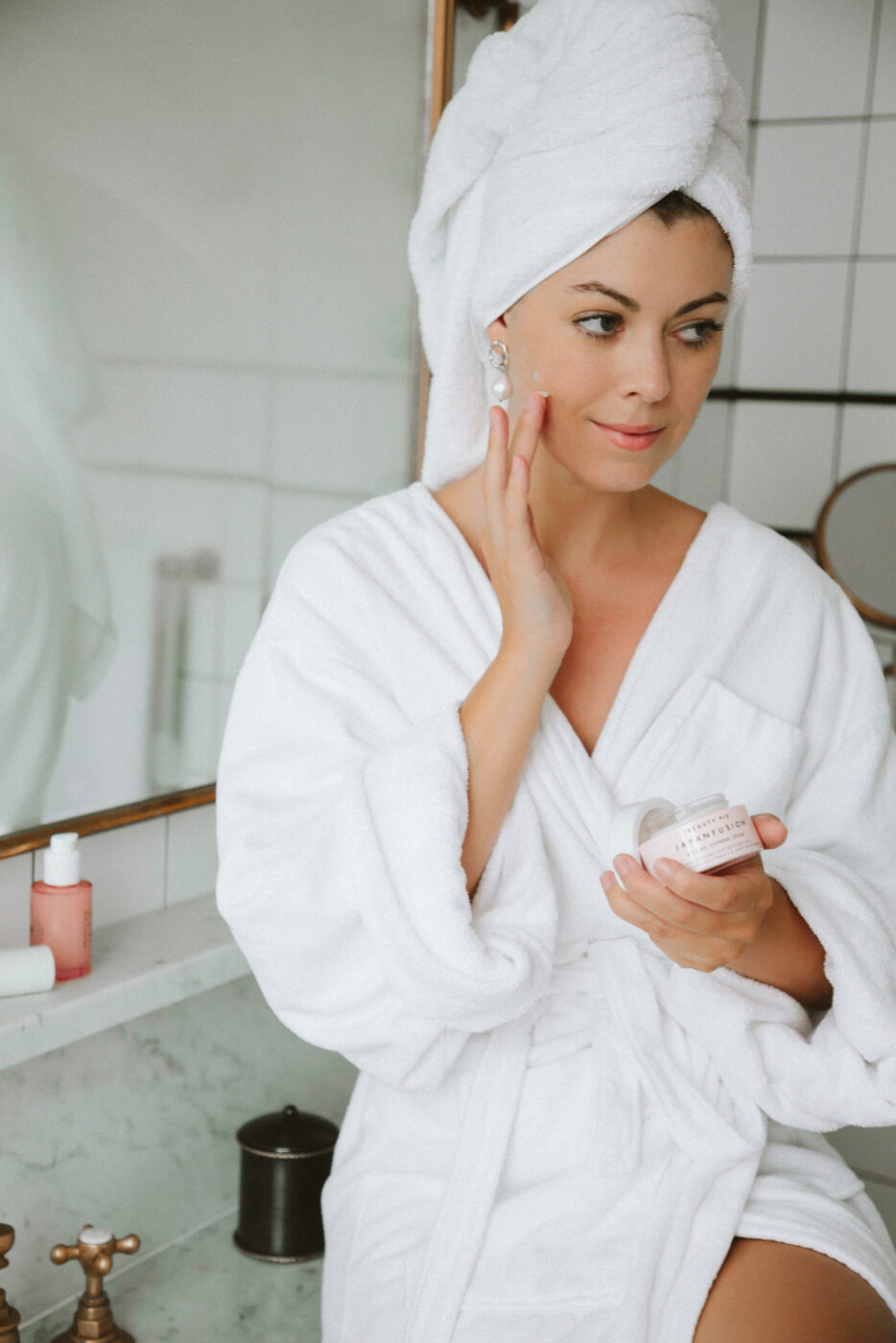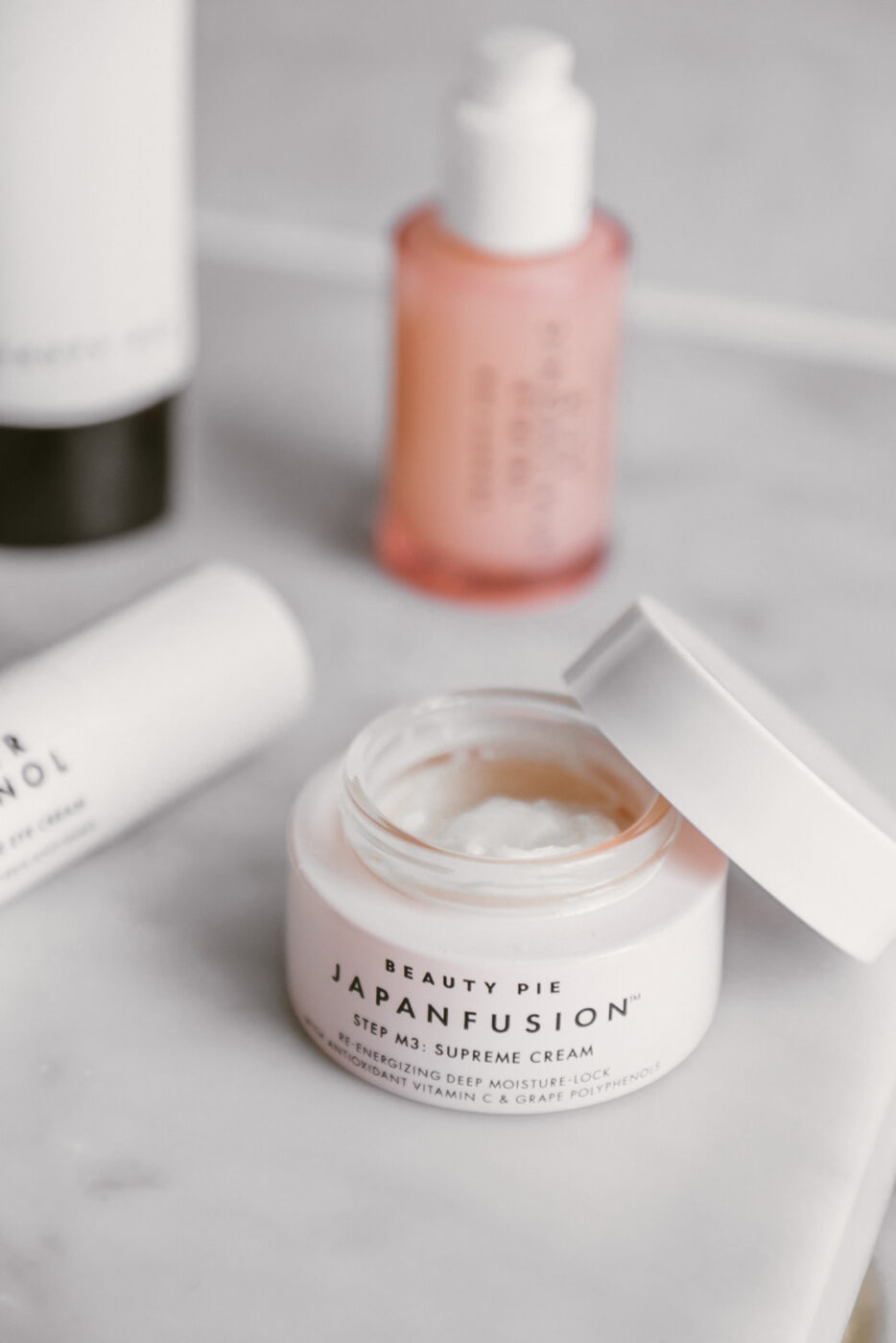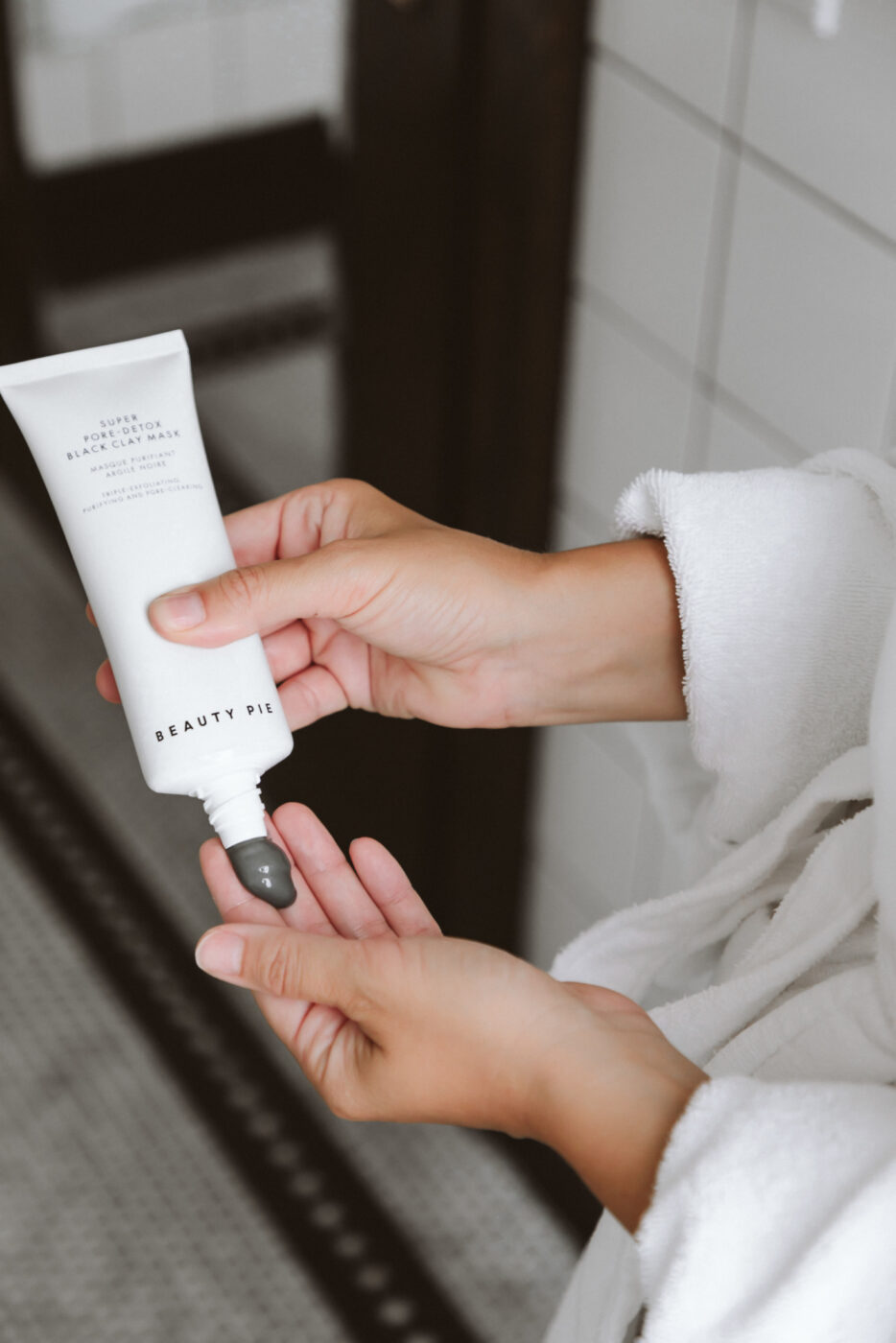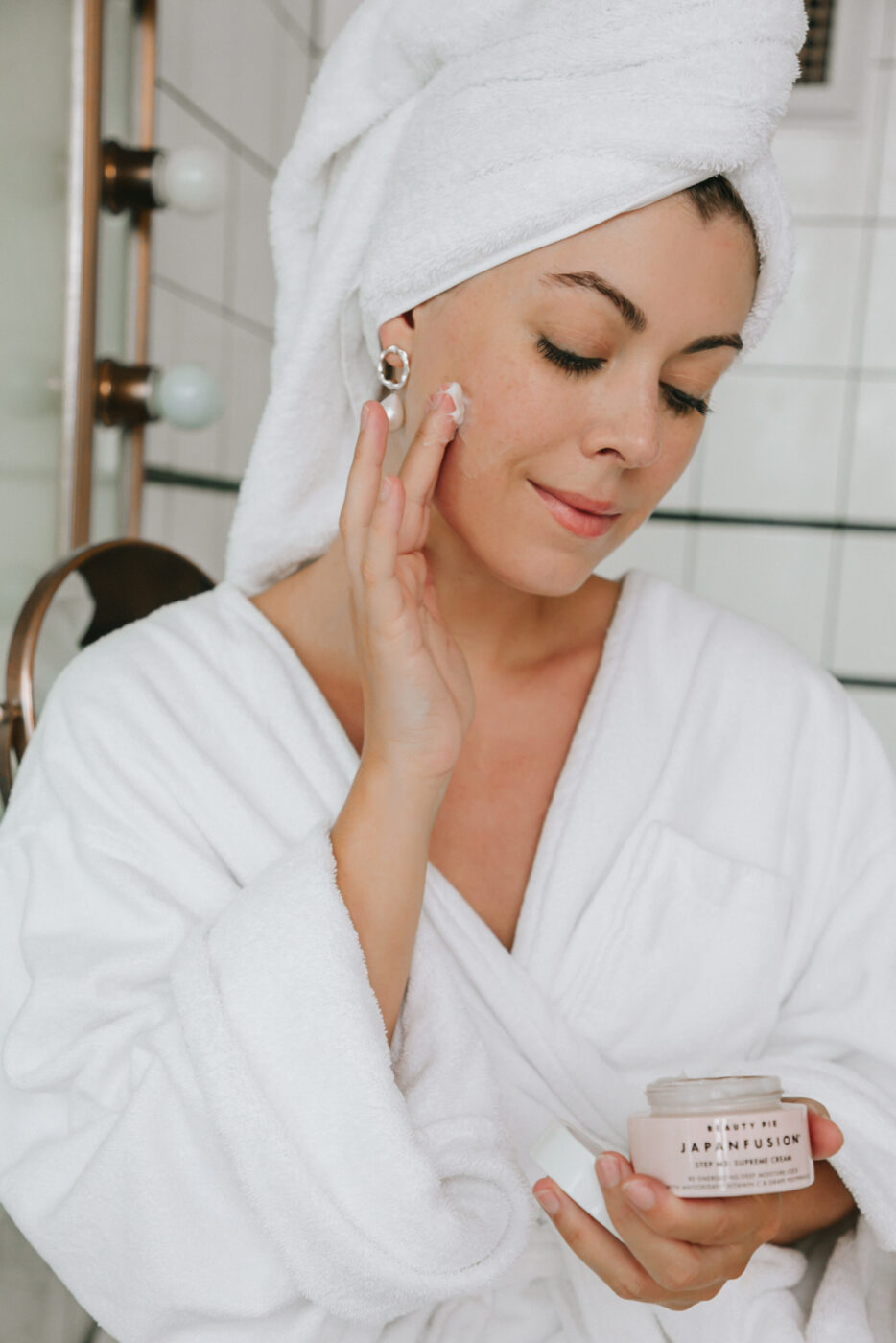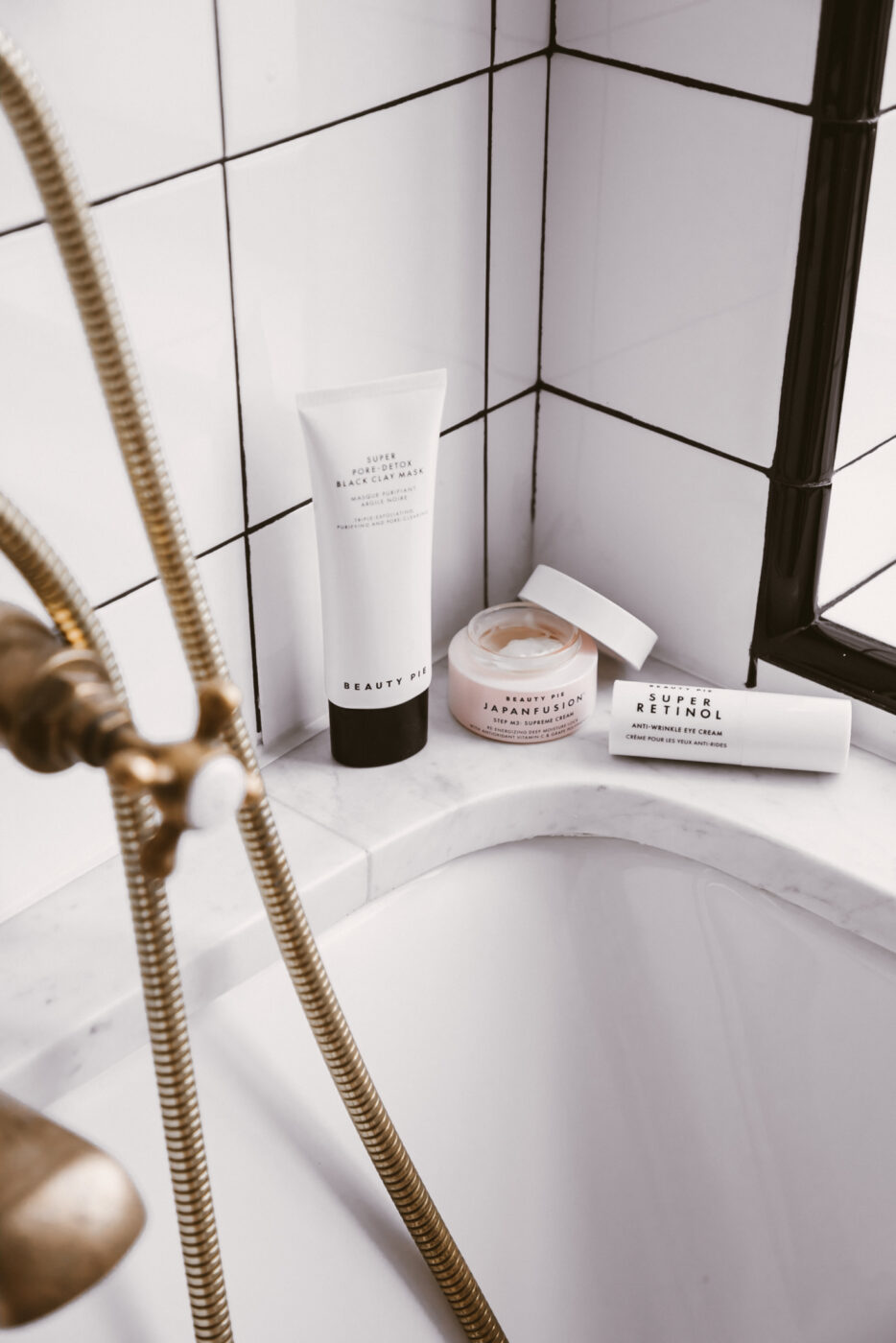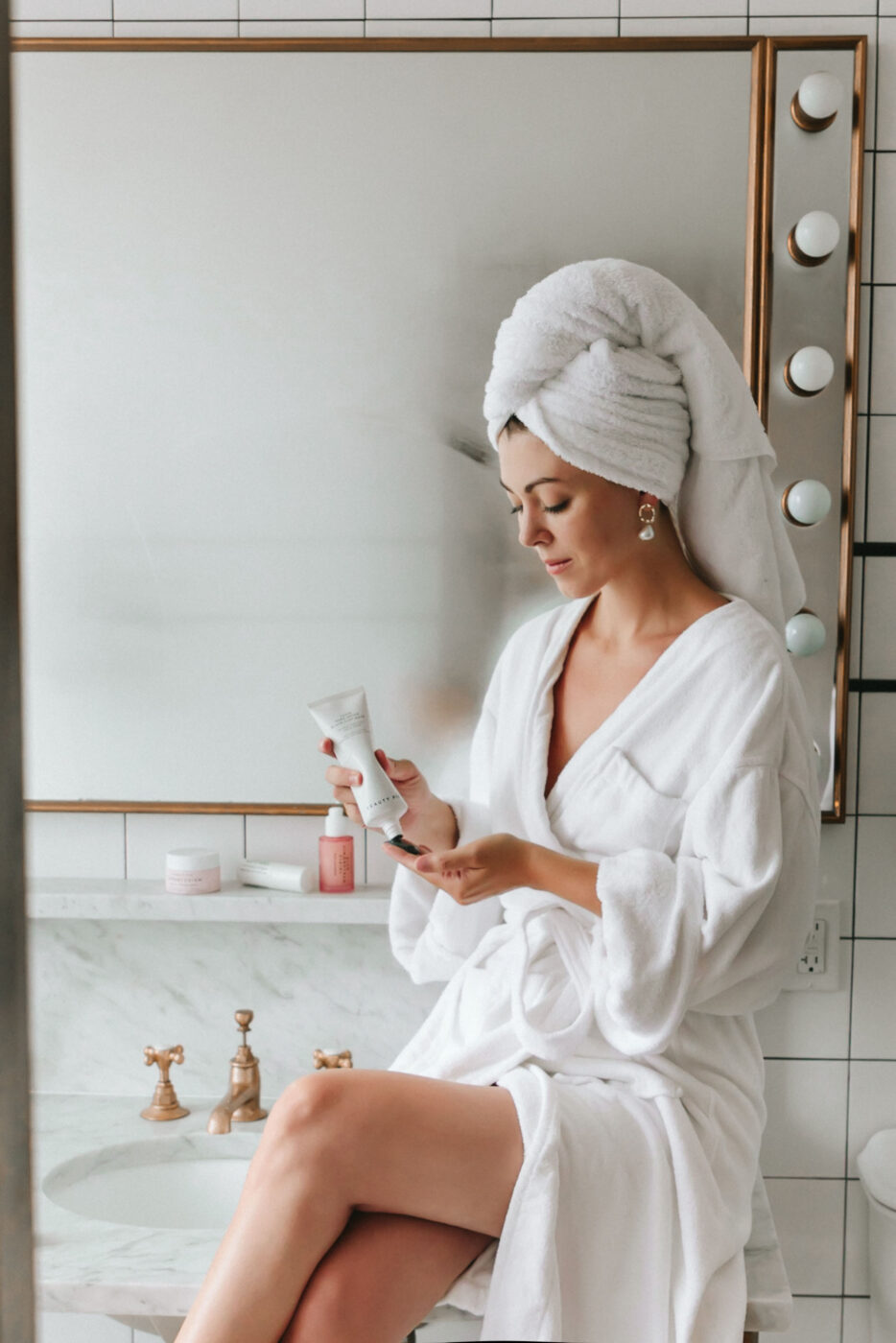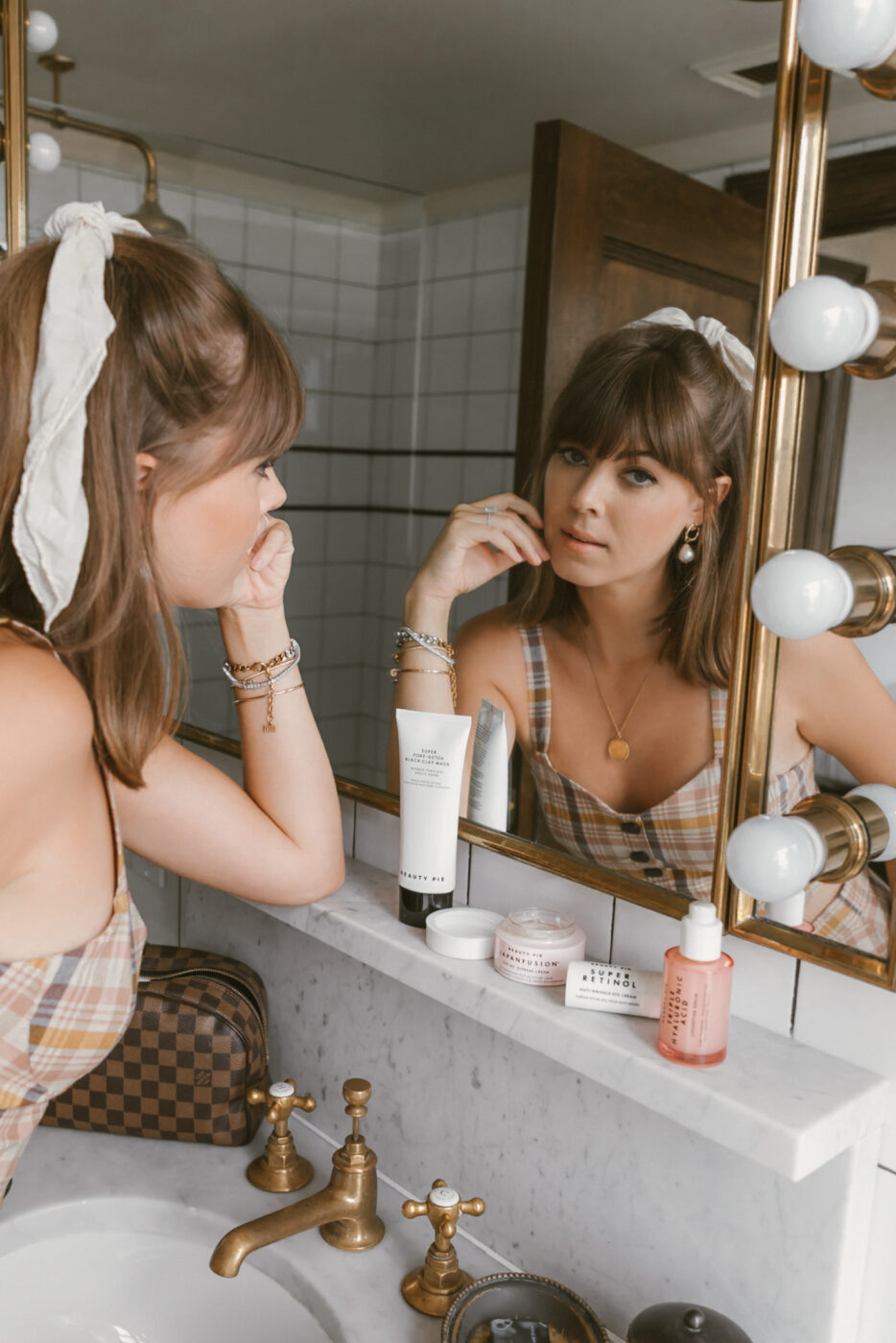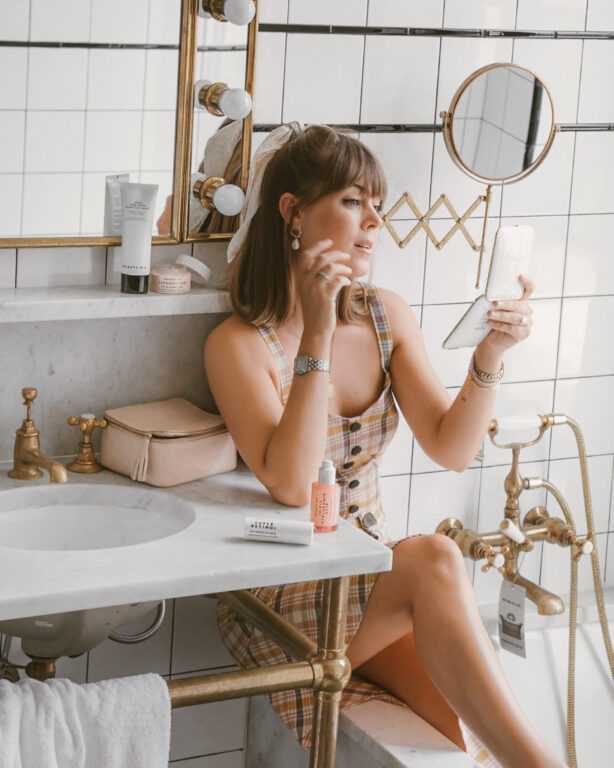 A few weeks ago on Instagram, I chatted with you guys about incorporating Beauty Pie into my routine. I was bombarded with DM's about how much you guys love the brand; Personal stories about product favorites, how you discovered it, and when you started using the range. Never ever has there been a more overwhelming reaction to a product I've spoken about on Instagram which only made me that much more excited to start using it myself!
In case you missed it, Beauty Pie, it's a direct to consumer, membership beauty club that gives you access to luxury beauty without the luxury price, just by cutting out the middle man. So, what does that mean? You're paying COST for high-performance skincare that's developed in leading global skincare labs. Beauty Pie has a vast range, not just skincare. They have beauty, accessories, candles, fragrances, with both bath and body launching very soon.
Admittedly I was a bit skeptical about how it all worked – cheap and effective? How? However, not only has discovering Beauty Pie been a major win for my skin but since you guys are always asking me for suggestions on products that are as effective, just not as expensive as some other brands I review, I was eager to put Beauty Pie to the test.
Marcia Kilgore, founder of Beauty Pie (and other insanely successful brands like Bliss Spa), spent years in the industry and founded Beauty Pie because, well, in her words exactly; "I just think the customer deserves more. And I'd like to be responsible for bringing it to her." Cue the audience applause for Marcia, please!
I personally started out with their $10 a month membership which gives me access to $100 worth of products at standard store price – and depending on what you buy, that value can easily be upwards of $500! What I really love about the site, is that it lists what the product would be at retail and the price you are getting it for – seeing the savings is impressive. There are membership tiers so if you want to access more products, simply up your monthly membership.
For my first order, I focused on a few products that address anti-aging and hyperpigmentation – I think a generally common concern from what you guys share with me as well.
I've been wanting to try an eye cream that has retinol in it because retinol is proven to help with fine lines and wrinkles. I've just been a bit hesitant because retinol can be really strong in certain products. Beauty Pie's Super Retinol Anti-Wrinkle Eye Cream is a slow-release formula that is not only anti-wrinkle but also brightening, which helped to reduce my dark circles tremendously. After three weeks of using it, feel confident leaving the house without wearing coverup under my eyes.
To say I love Beauty Pie's Triple Hyaluronic Acid is an understatement. It's an incredibly effective anti-aging serum because of it's a combination of ceramides and hyaluronic acid which work together to retain moisture, protect the skin against environmental aggressors like irritants, and pollution, so it doesn't become dry, itchy and irritated. The result is even tone and supple butter-like skin.
And because my skin is combination, I used these next two products in unison to combat my dry cheeks and oily t-zone. Twice a week, I'd use Beauty Pie's Super Pore-Detox Black Clay Mask, which is the master of all mud masks. It has glycolic, salicylic and lactic acids in addition to kaolin clay which makes for major pore-detoxing – basically, a ten-minute t-zone turnaround.
And for my cheeks that can always use a bit more hydration, at night, I use the Japanfusion Super Cream which is pumped full of antioxidants, vitamin c and is deeply hydrating.
As I mentioned earlier, Beauty Pie has a ton of products to choose from, something for every skincare concern you can imagine. Beauty Pie is a great place to start experimenting with products you've been wanting to try because the price point wont break the bank. Have a look and don't forget to use my Beauty Pie Promo Code JennySentMe for a $50 allowance on your first month!