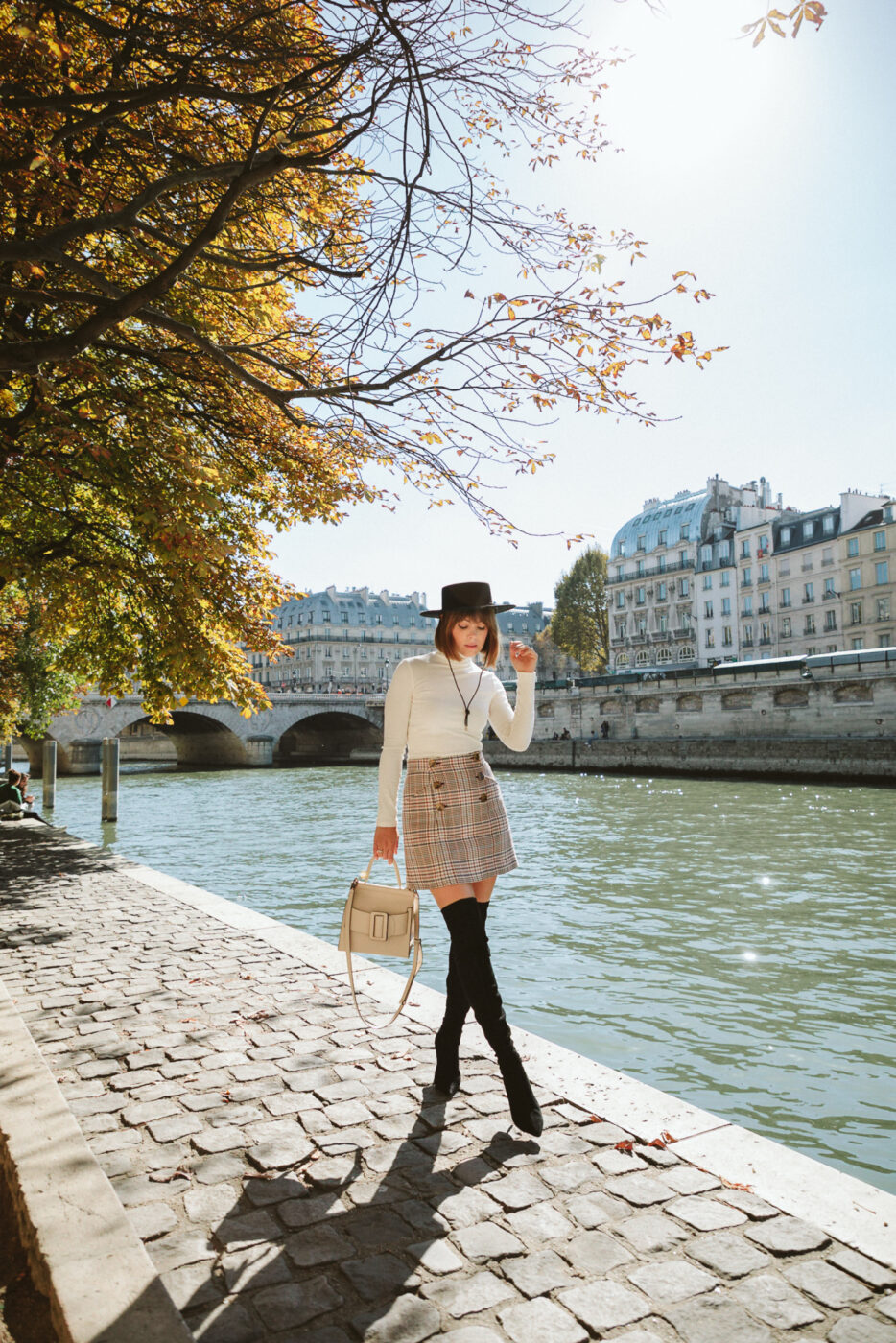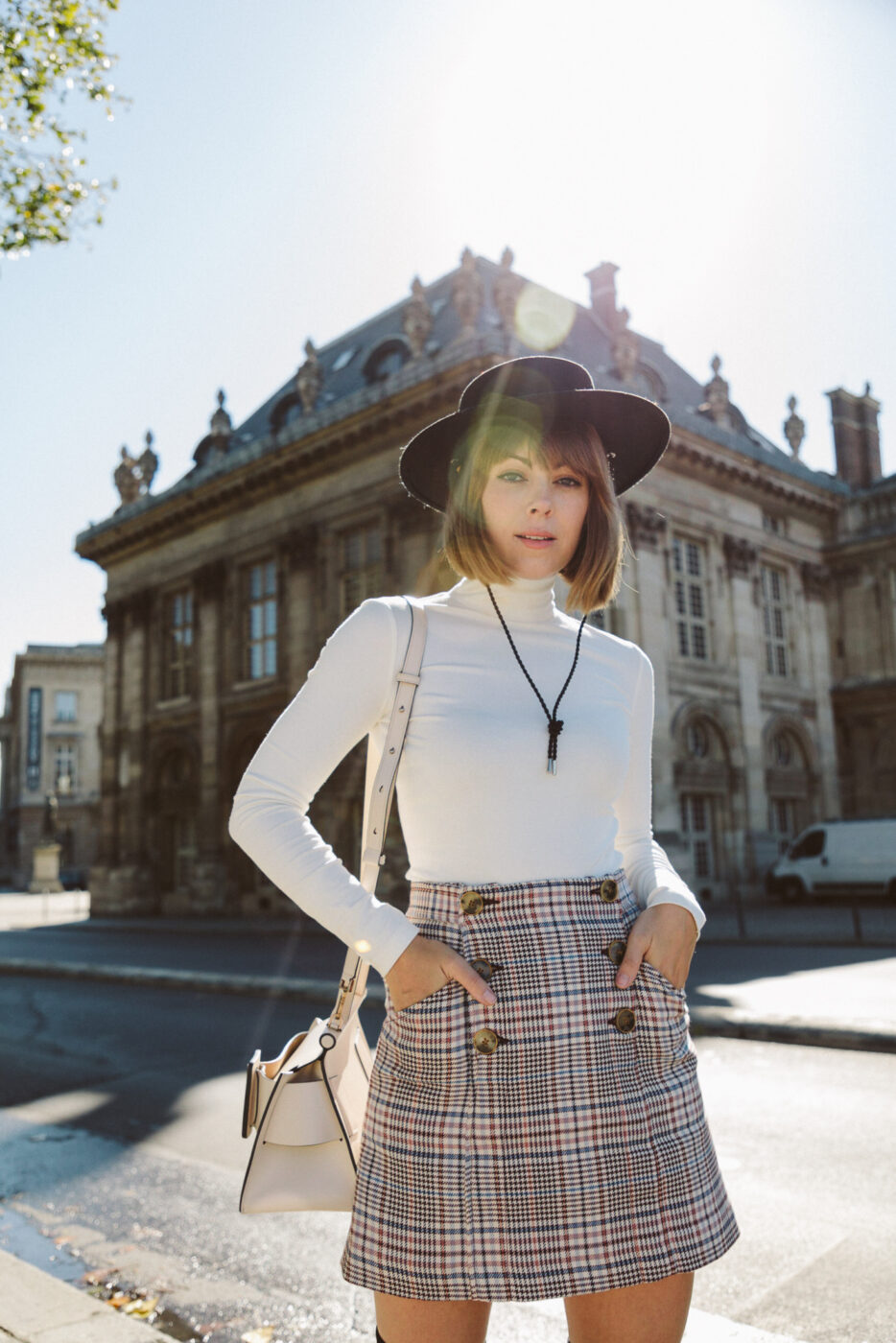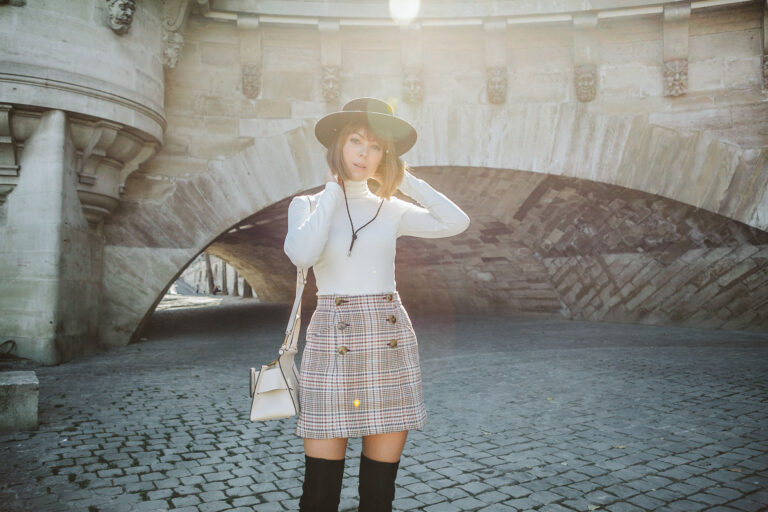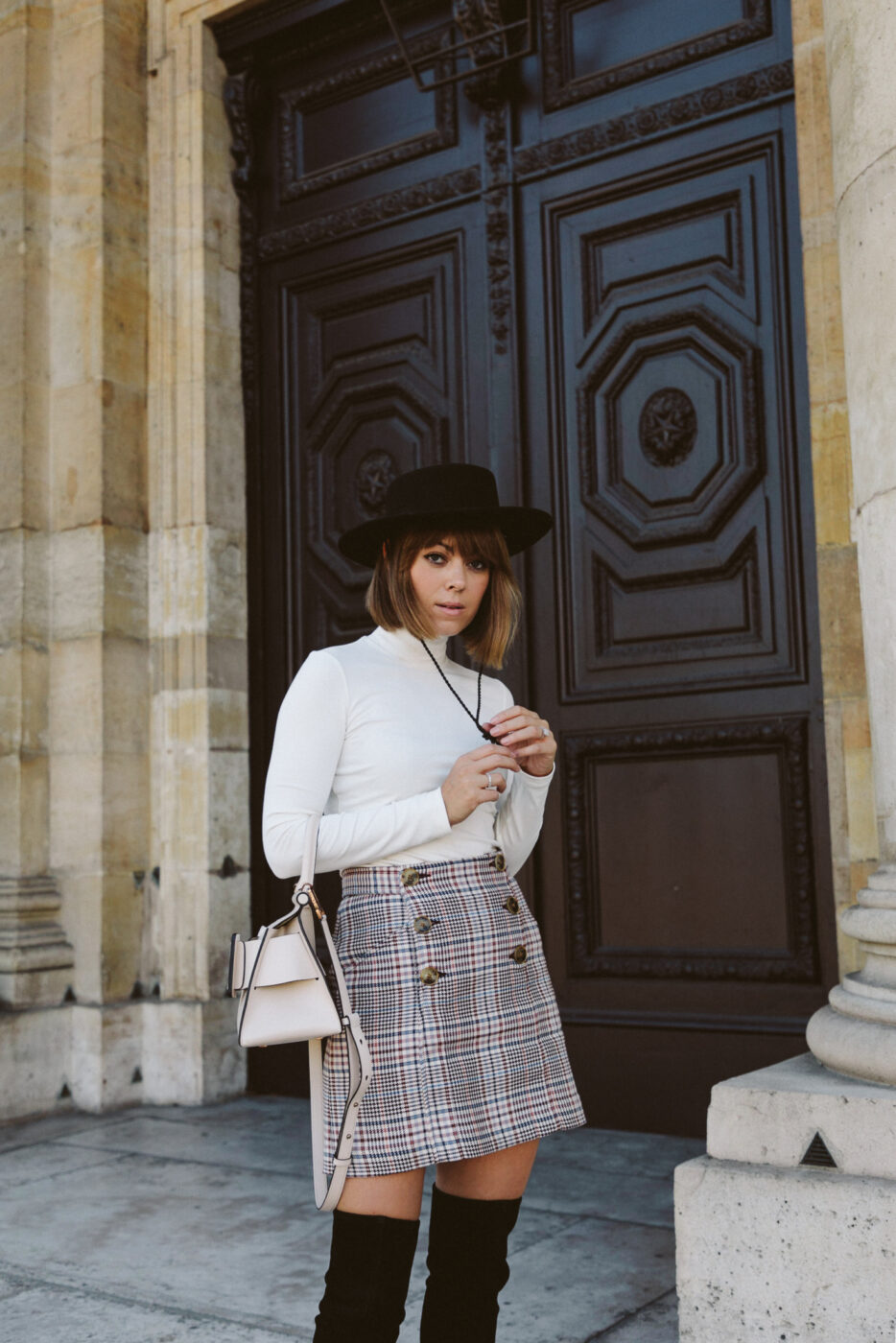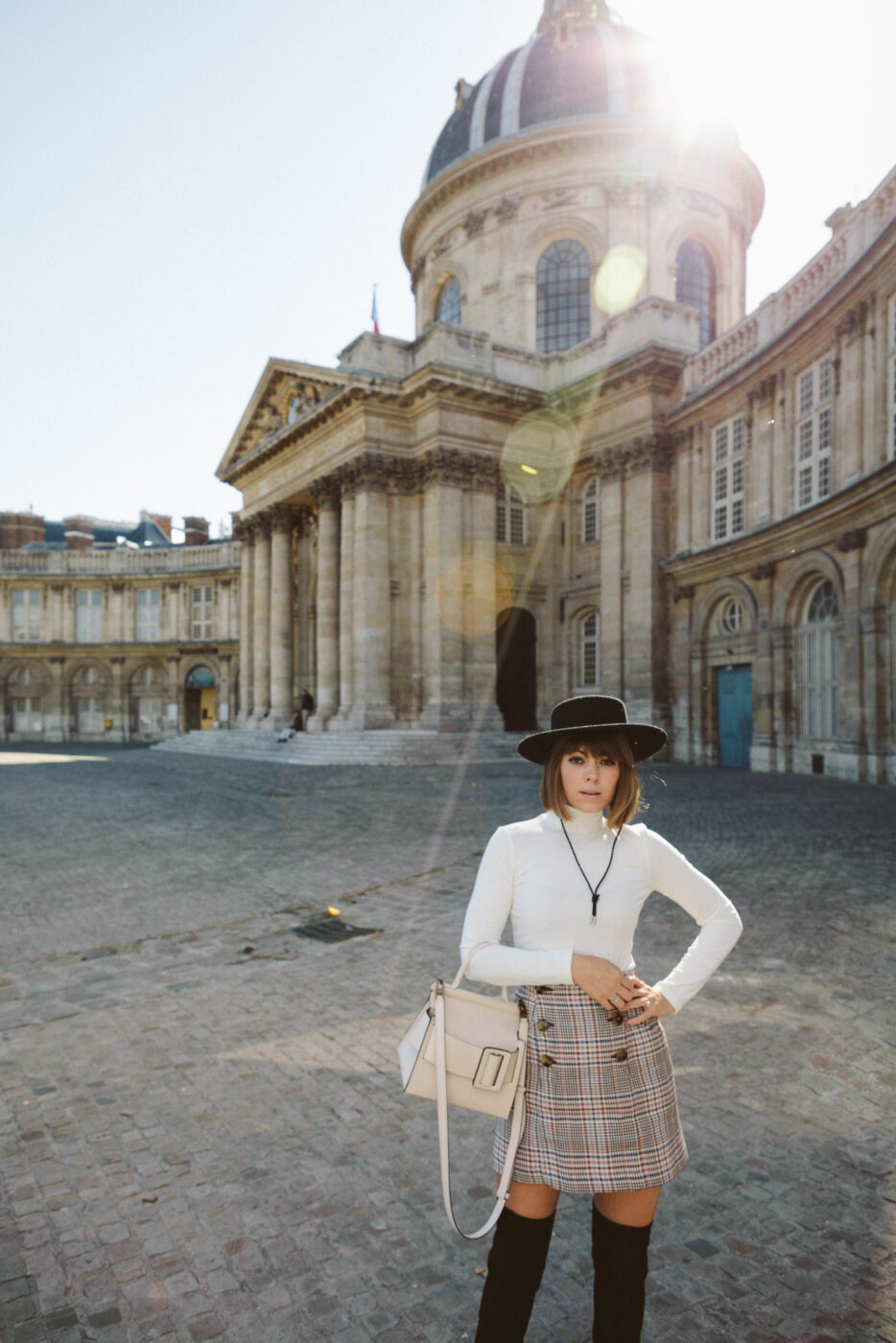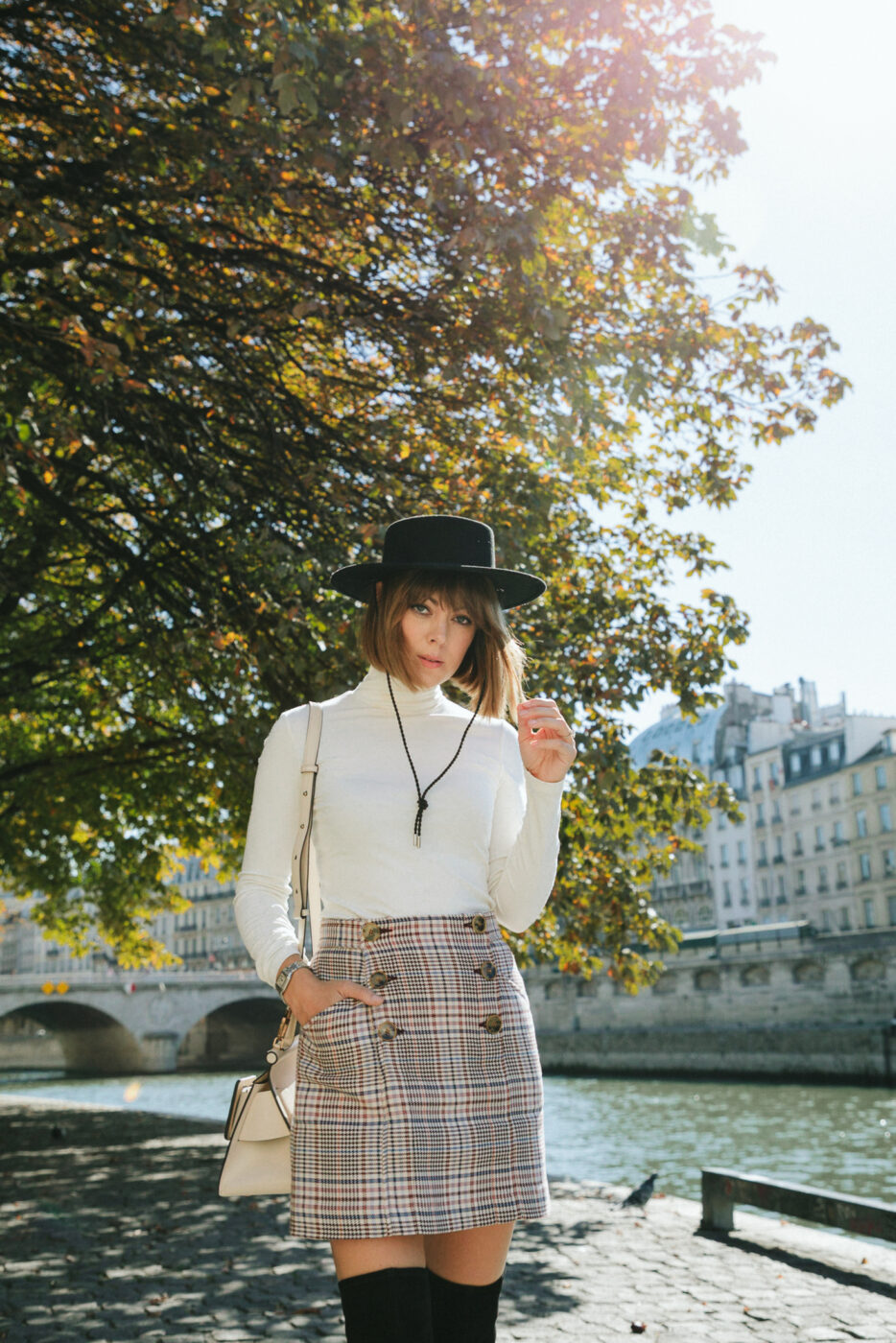 Oh, Paris. The city where I feel most alive – whether it be the ambiance, the architecture, the way of life, or the fashion. Everything from the cobblestone streets to the slower pace of life always energizes me to my core while also relaxing my entire being. It's truly my favorite place in the world, so being able to spend the last couple weeks here has been everything and more. Freddie and I decided to rent an apartment after closing out the unforgettable Cartier partnership. We've frequented the local Farmer's Market, drank coffee and champagne from our quaint patio, walked around the city covering corner to corner and have loved every second.
And you know I can't do a Paris trip without packing my go-to Parisian uniform. This changes year after year, but so many details of this look remain the same. Something chic and not overdone. Something effortless yet stylish. Something that resembles the French girls I crush on every time I'm visiting (and from afar!).
This season, I took my love for the schoolgirl look and mixed in other elements of a Parisian uniform. Plaid mini skirts are a fall staple whether in Paris or the states, so that was what I built the outfit around. From there, I looked to boots that would be comfortable to walk in – after all, the French never try too hard. 'Tis the season for over-the-knee boots, and I've fallen hard for these Stella Luna beauties. Like any proper French girl, a head accessory of sorts is necessary. I chose a black brimmed hat, but the headband trend would have been equally as fitting. Finished off with neutral pieces like a cream turtleneck and this buckle Boyy bag and voila! This year's version of my Parisian uniform.
To recreate your own Parisian uniform, shop each element of my outfit below and lots more French girl picks here.
Wide brimmed hat
Neutral turtleneck
Plaid mini skirt
Over-the-knee boots
Buckle tote
What do you think of the Parisian uniform?
Photography by Freddie Cipoletti