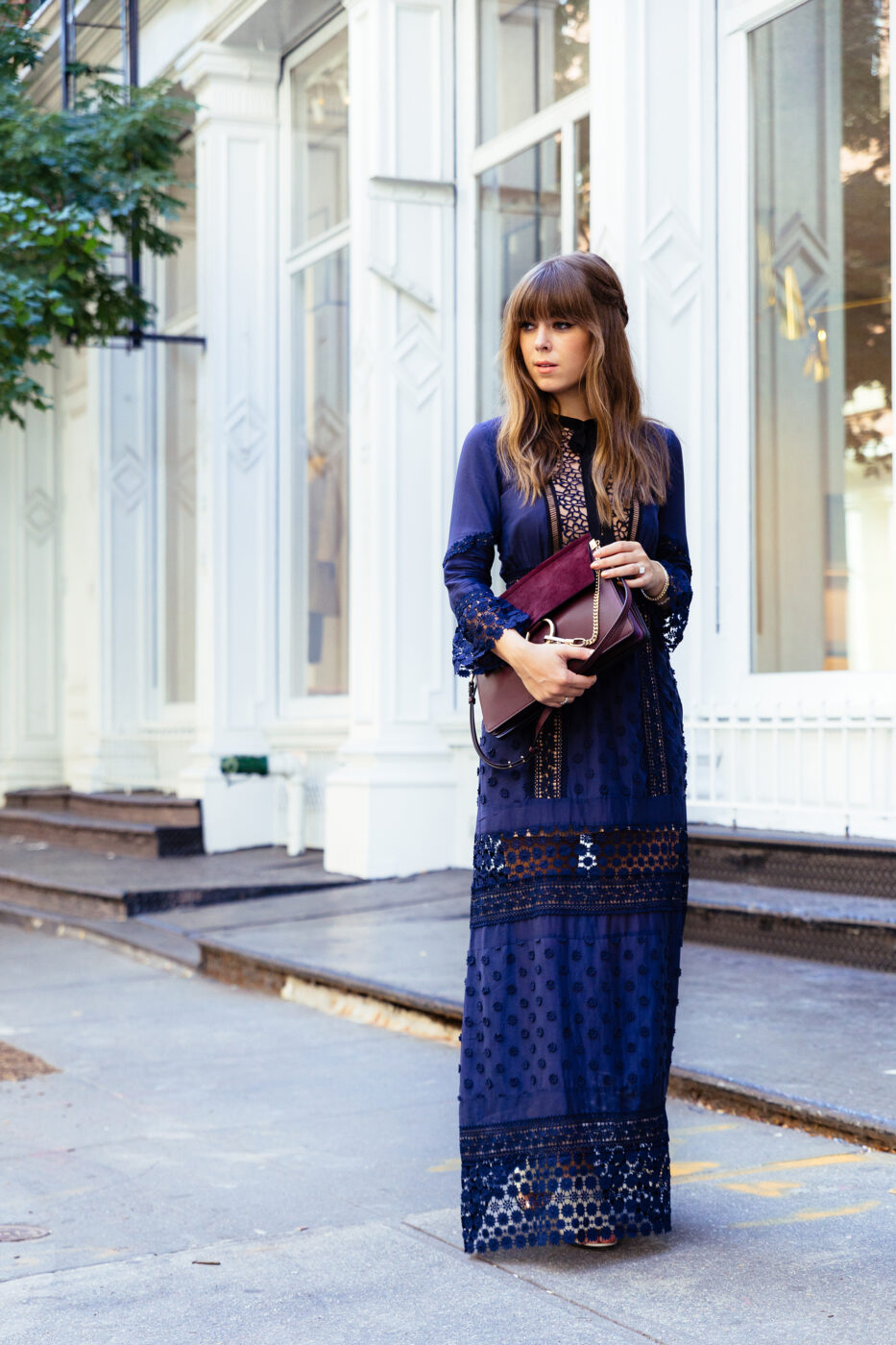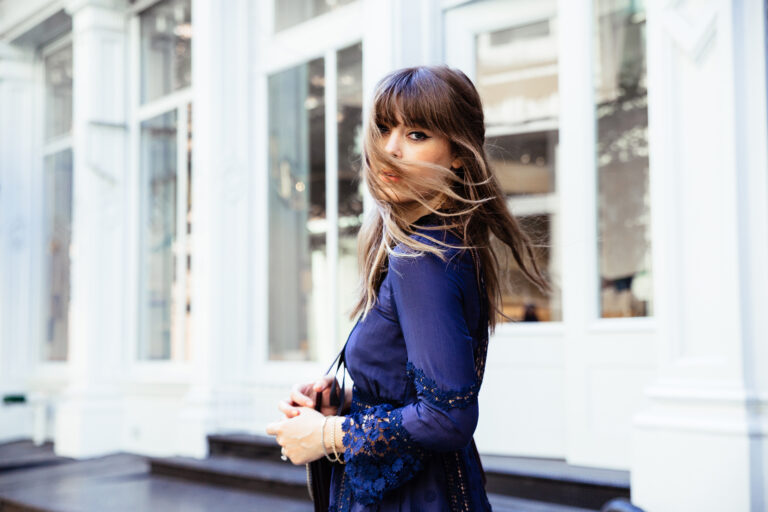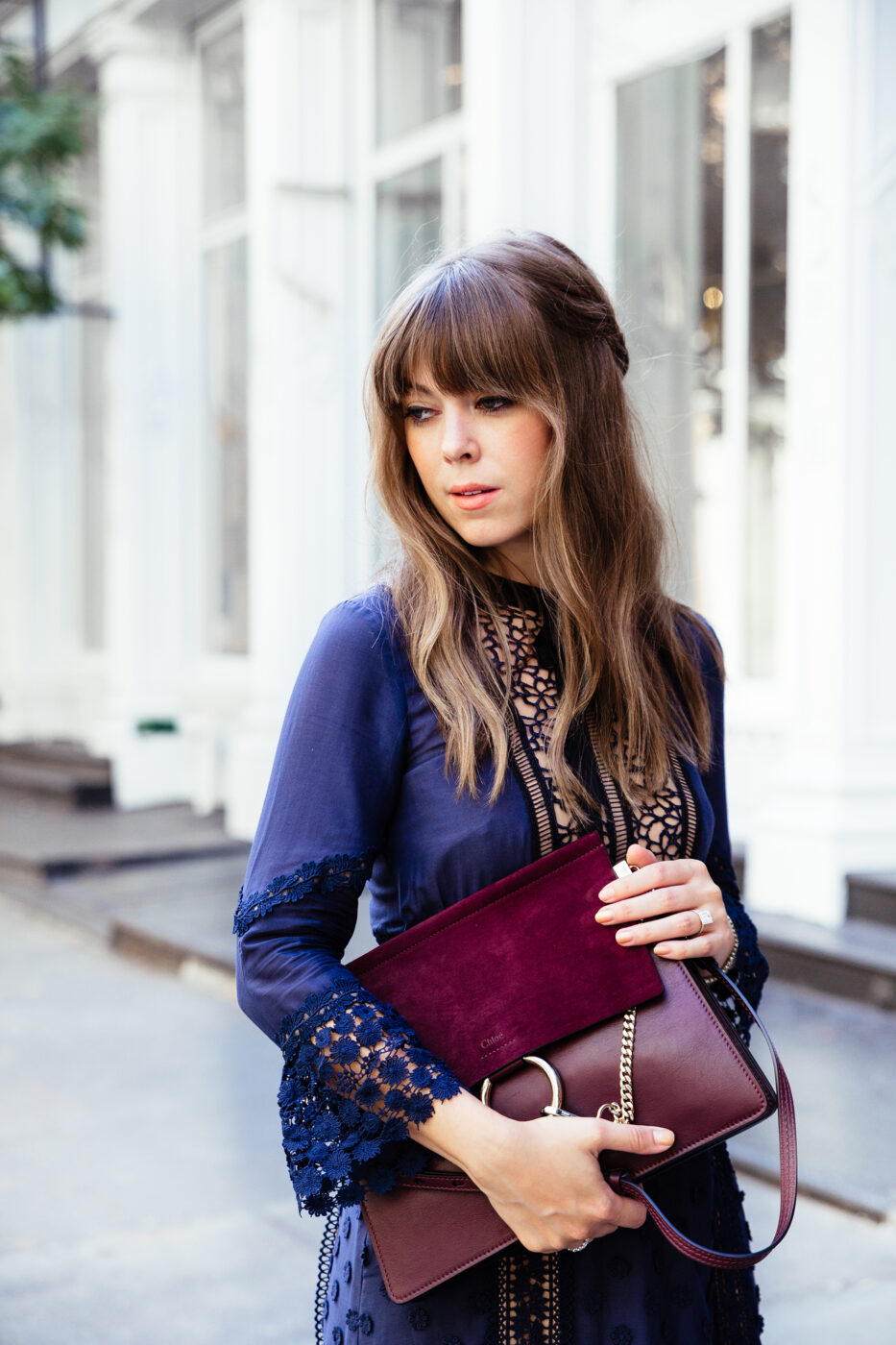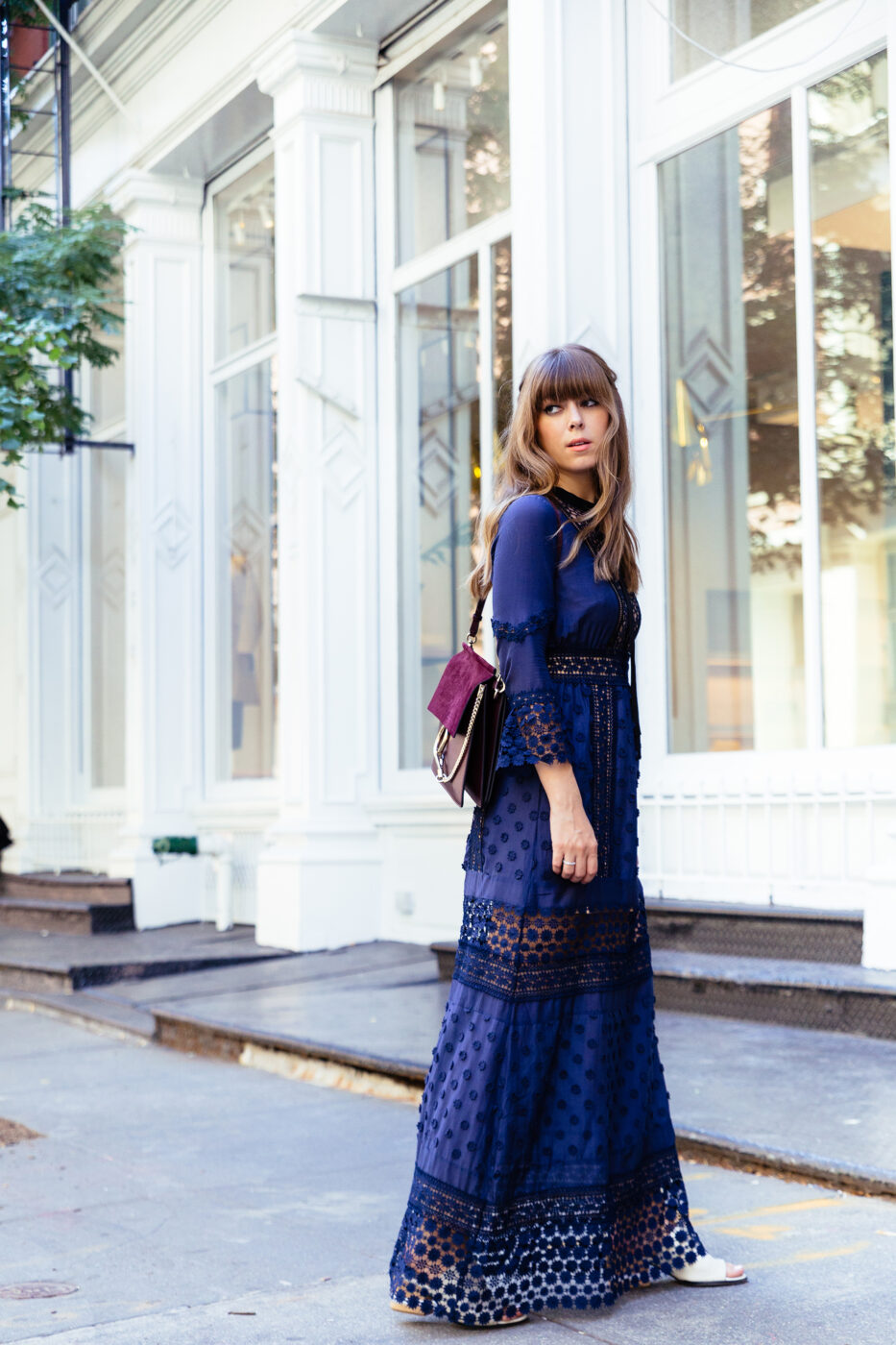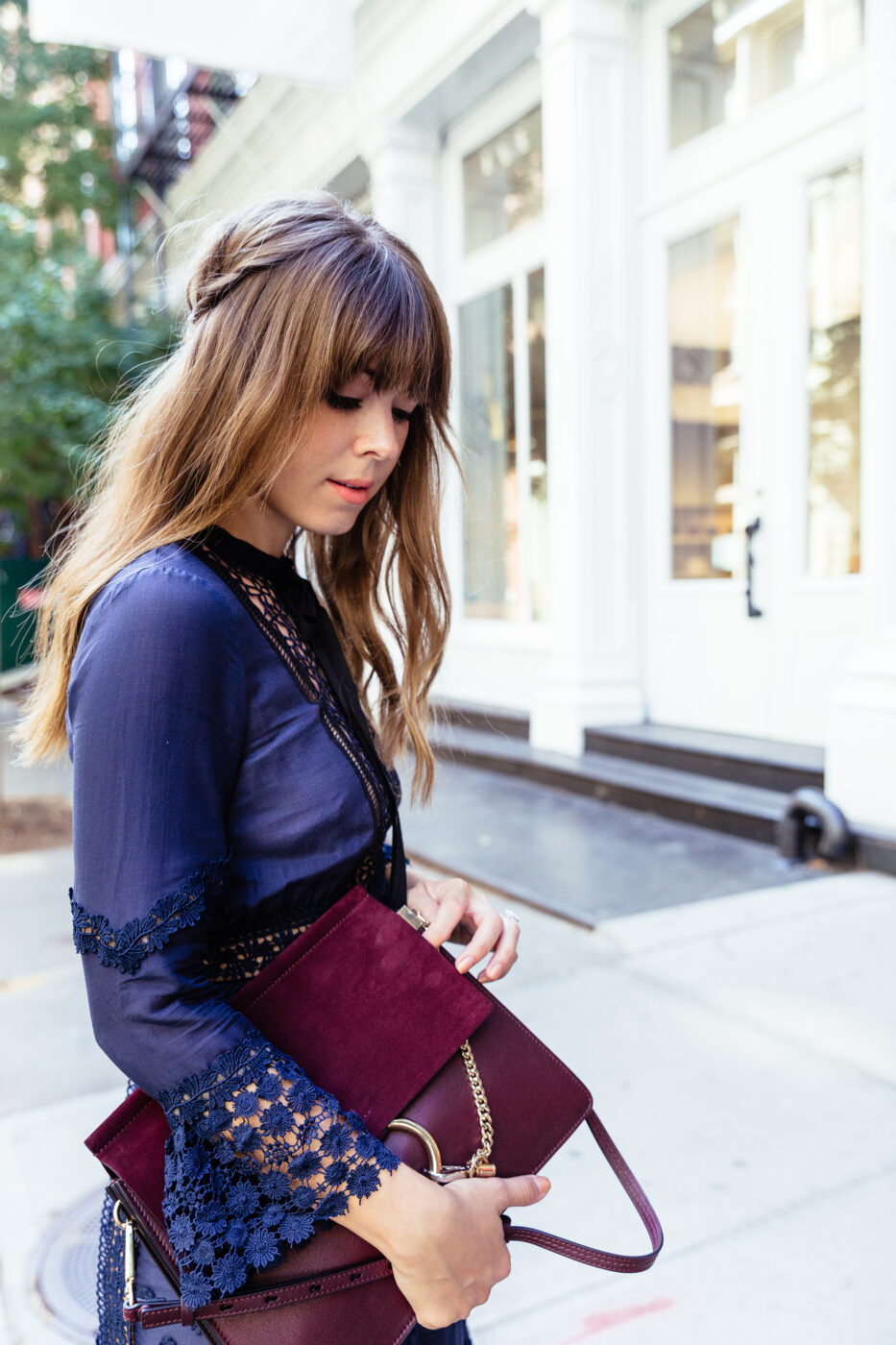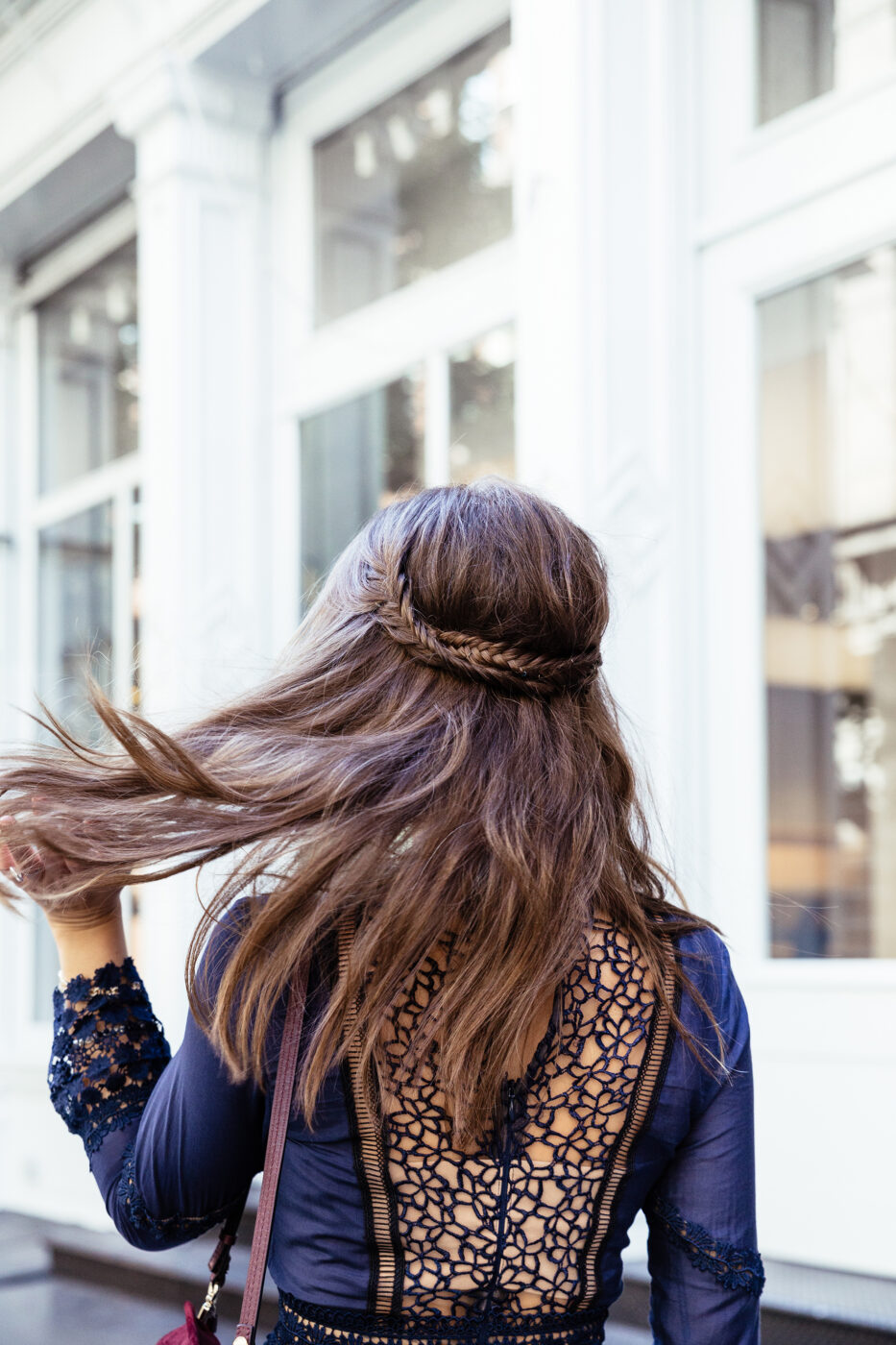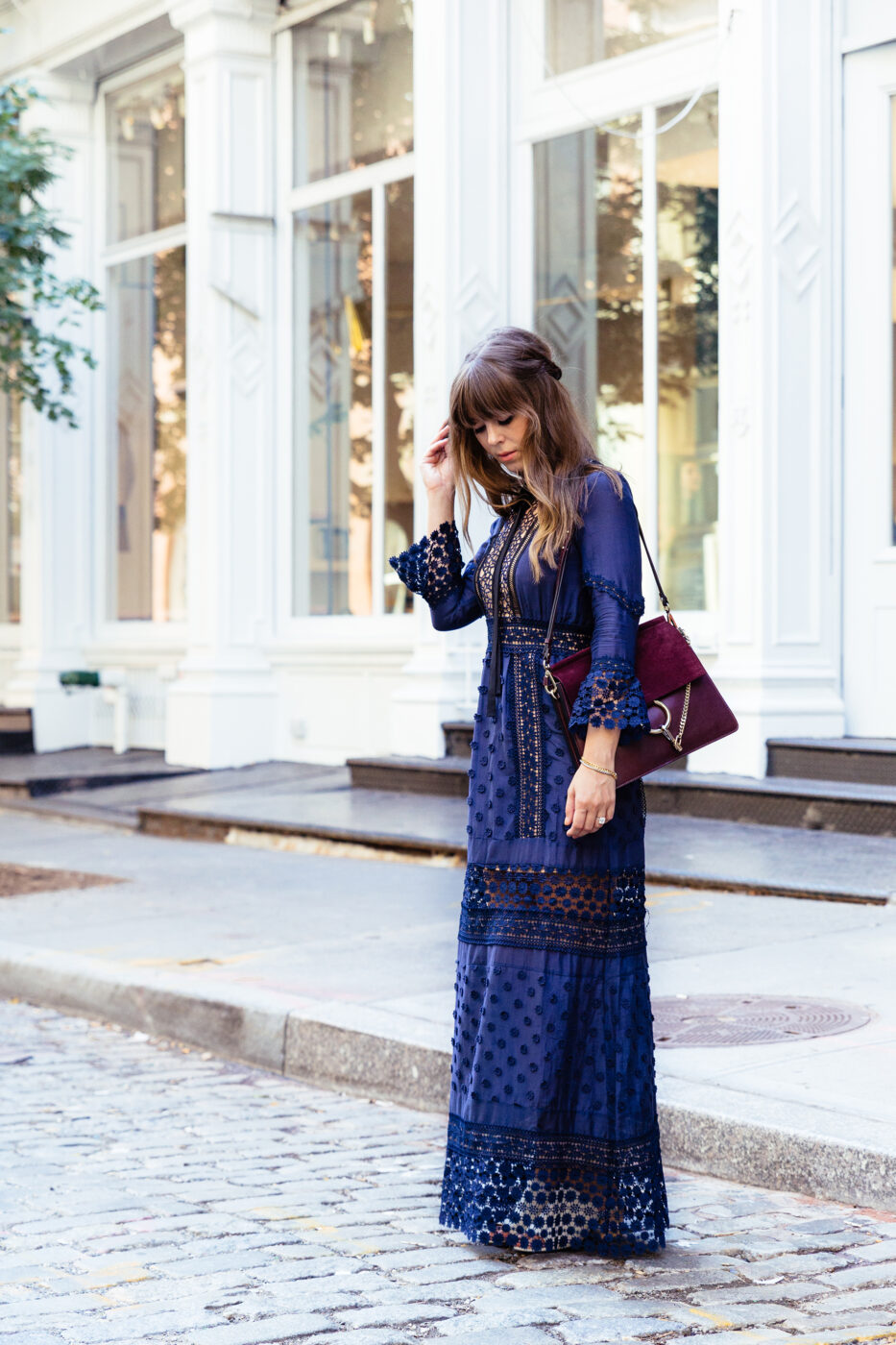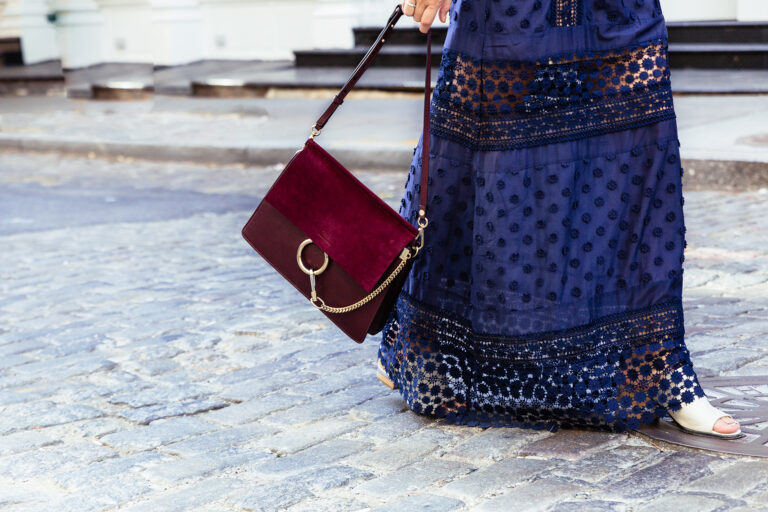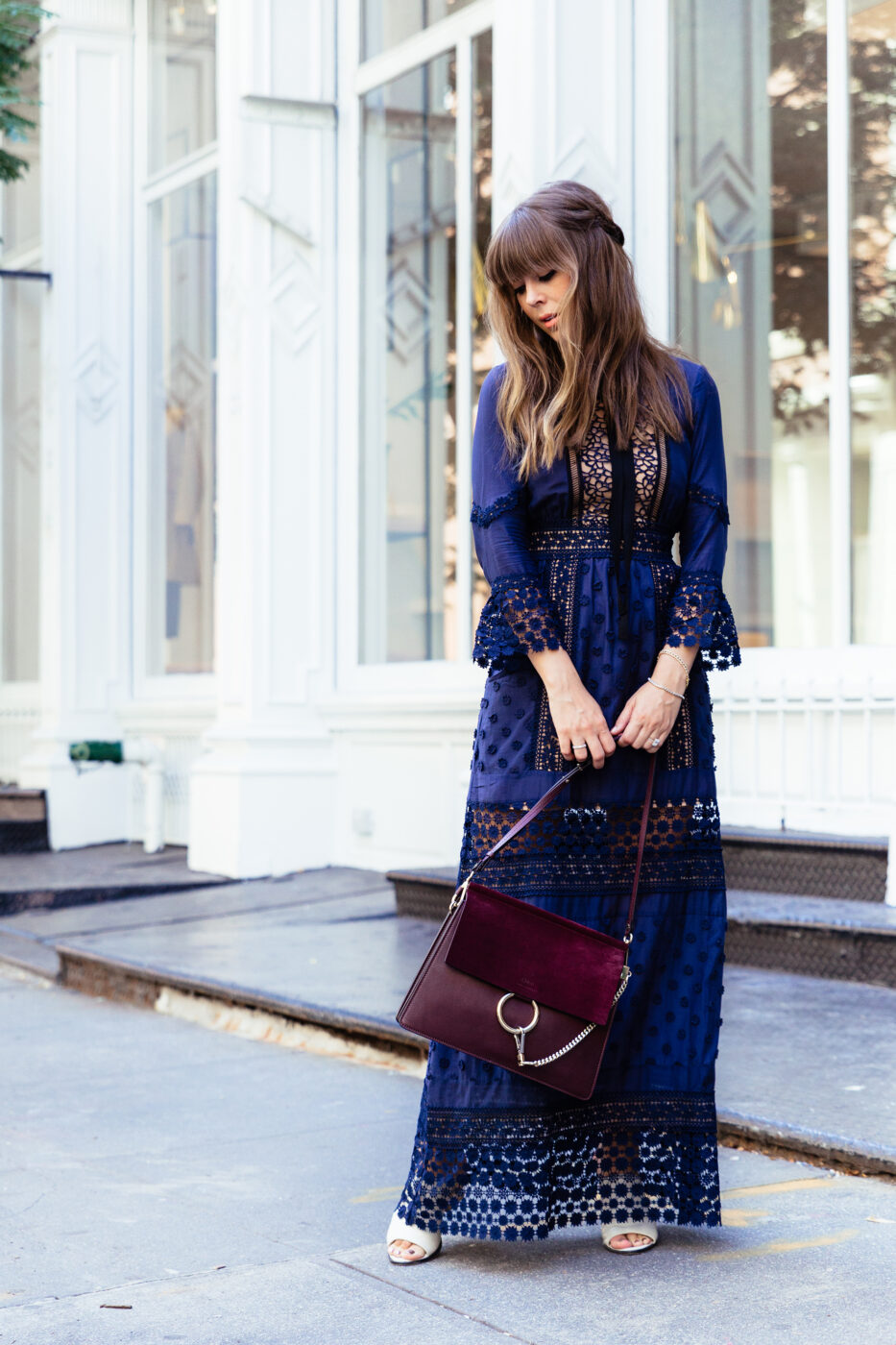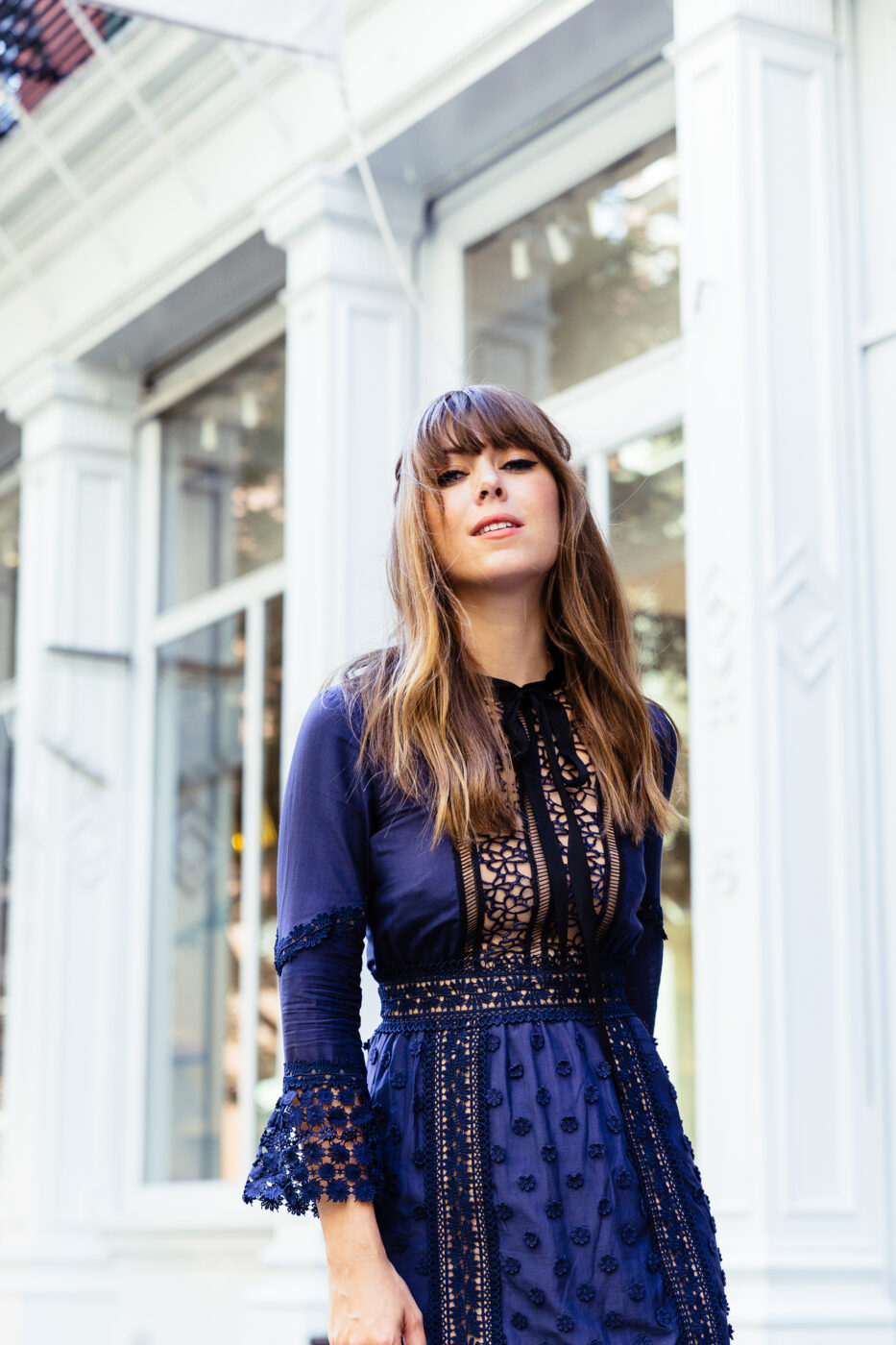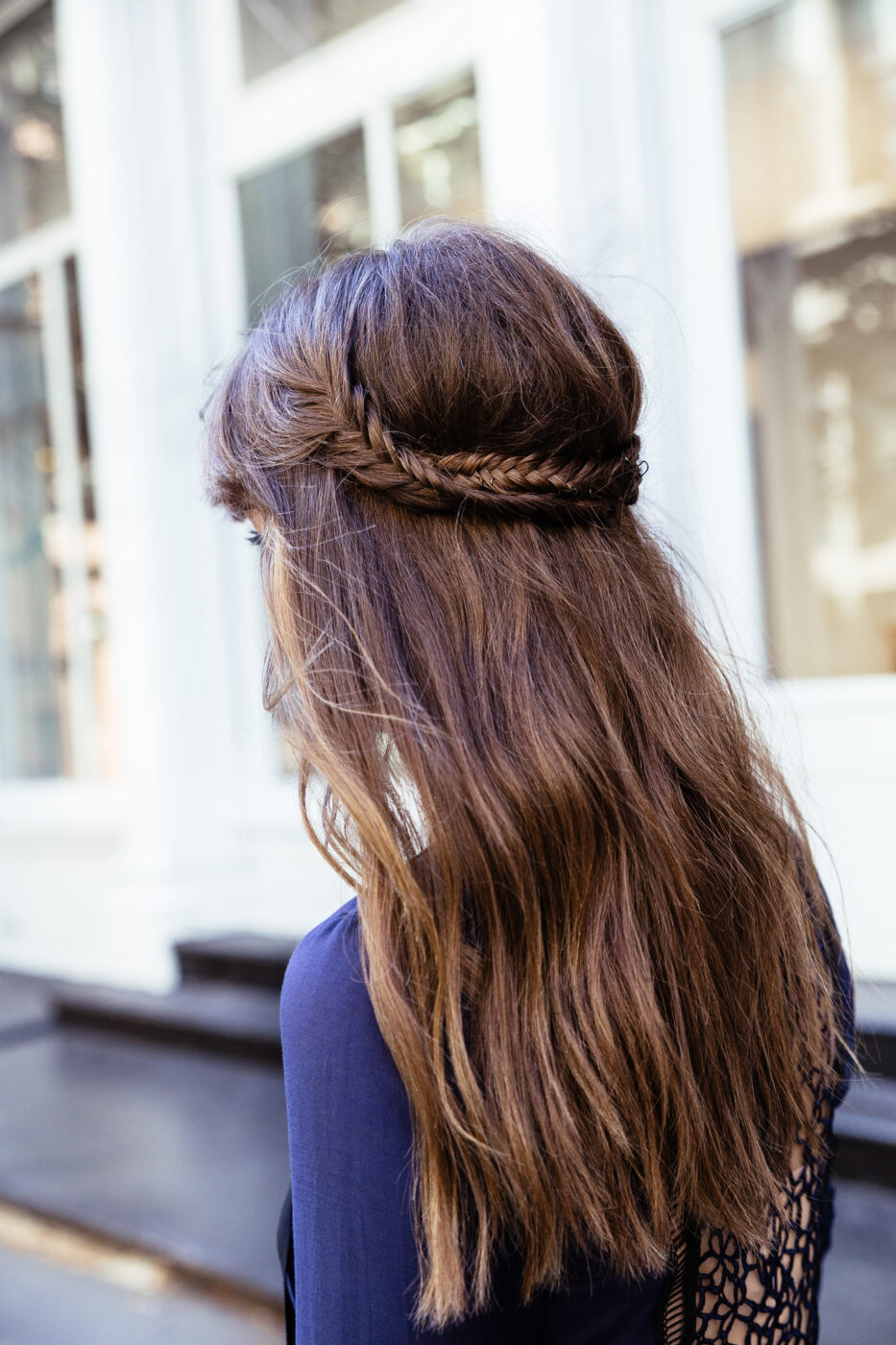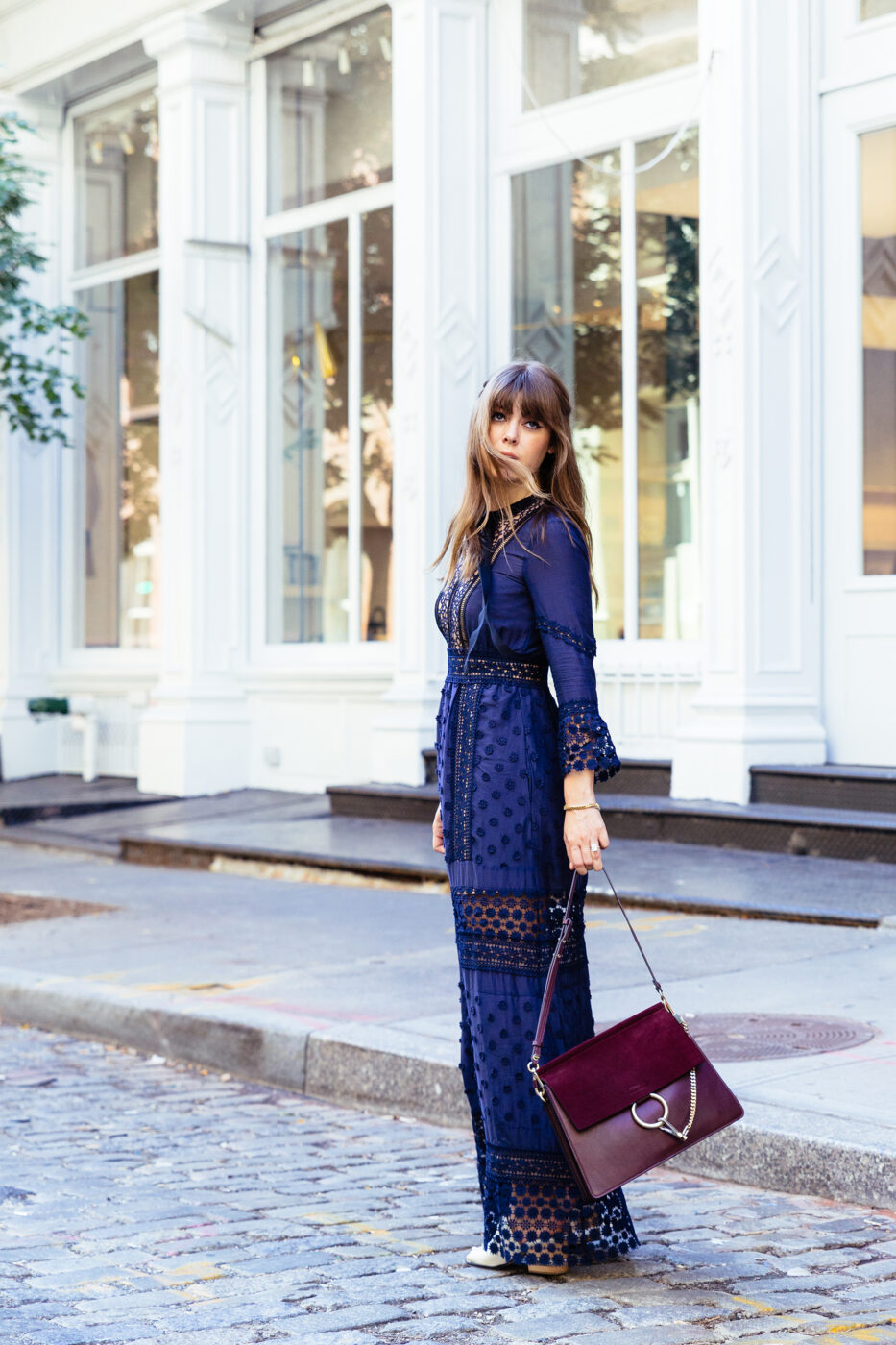 As you may have seen, there is a tremendous amount of preparation that goes into fashion week every season. Between building out my editorial calendar, mapping out meetings and shows all over the city, and conceptualizing different shoots and looks, it truly takes a village and I can't thank my team enough for another amazing week! If there's anything I've learned during my NYFW experiences over the years, it's that things are constantly shifting and changing; schedules, trends, sometimes hotels, you name it! I'm constantly inspired by the creativity and buzz surrounding NYFW – so much so that at times, I'll forego an entire look to embrace another that's caught my eye. Sometimes you don't know what you're missing until it's standing right in front of you!
As you may have seen by yesterday's YouTube video, there is an art to packing and I will strategically pack my looks according to what events and shows I'll be attending. However things always pop up and this fashion week, I found myself without a look to wear to the Marchesa show! I remember hearing about Net-A-Porter's premier same-day delivery service in NYC, a few seasons back and this was the perfect opportunity to give it a try.
It's a true luxury to have this kind immediacy and accessibility to luxury fashion and when it comes to online shopping, Net-A-Porter's long been my go-to destination. Looking for the coveted Gucci Dionysus in Blue suede? You know they'll have it! While I definitely wasn't in need of a new bag, when my eyes met the Chloé Fey in this dreamy autumnal grape tone, it was love at first sight! How the moody hue of this dress pairs perfectly with the bag makes my heart swoon – so romantic!
And while things may look all sorts of glamorous on here and Instagram, there is so much that goes into it! For a little glimpse into my fashion week prep and experience, here is an interview Q & A I did with Fashion Monitor!
How far in advance do you start prepping for fashion week and how do you go about planning your content?
Fashion Week is grueling time – and if anyone else says otherwise, they're lying! With first looks, stakes are high for designers and featuring their new collection in a uniquely curated way across our channels is our top priority. Extensive planning, scheduling, and editorial management begins a month prior to Fashion week. In order to successfully prepare our editorial calendar, I begin by developing trend reports and casting predictions on what new things to share with my readers since we base such a large portion of our content not only in photos but also in our written content. Depending on show schedule, I will slate content based around what the hi light events and shows are. This ensures consistent quality content when every minute counts and it's easy to miss something.
How do you organize your time over fashion week?
In order to make sure I make the most of my time at NYFW, I attempt prepare my schedule at least three weeks in advance – Google Calendar is my best friend — fleshing out event and filling it with shows, backstage spotlights, events, parties, you name it! But as we all know, confirmations happen pretty last minute so I make sure to keep my eye on the fashion week calendar to anticipate what to prioritize, this way, I can determine the events that are a must see, or take precedent! And it's important to always keep an open mind, it is fashion week after all! There are things that will pop up last minute, or I may make a game time decision to change my afternoon or evening based on what I'm feeling in that particular moment or what the buzz around town is. It's important to prioritize and also let things change if they need to.
Are there any shows/presentations you're particularly looking forward to and why?
Of course! They are the reason I keep coming back! Live for the goosebumps of an immaculately produced show. Monique Lhuillier always does an incredable job. And I love seeing what Zimmermann produces each season – the Ausies know what's up! They're shows are always stellar and perfectly encapsulate the Margo & Me aesthetic so my readers really identify with this kind of coverage. This year, however, I may be the most excited for Marchesa's show. It's my first time attending and I can barely contain my excitement!
The rise of influencers attending shows is always a hot topic, with some believing they shouldn't be prioritized over those in the fashion industry. What are your thoughts on this?
I think this all boils down to opinion. You'll always have people that simply don't understand or identify with the power of the influencer. I believe the role and rise of the influencer is an incredible thing for fashion. It's definitely made things more immediate which has put a lot of pressure on designers – I think it's why we are seeing some major key players sit out this season. If you think about it, the landscape is changing and fashion week is an old concept created for a long lead industry (buyers and editors). However long lead isn't exactly a growing concept, we are a culture of immediacy and Influencers are the windows into a world that so many people only dream of seeing. I can't wait to see what the next few years bring for social media and fashion. It's' a really exciting time if you think about it!
What can't you live without during fashion week?
I absolutely 100% cannot live without portable battery chargers during fashion week. They are a must! Snapchat just eats my battery. I have about three on rotation at all times. You spend hours on end traipsing around the city and you never want to be that person asking the barista at your coffee shop if you can borrow their outlet for twenty minutes. I also never leave the hotel without bandaids and safety pins in my bag.
Fashion week is a key event for brands to get exposure and sales, what ensures a show/presentation gets coverage from you?
When I start brainstorming and selecting which shows and presentations I'm going to attend, I always like to make sure that my top selects are brands and designers that align beautifully and are incredibly "on-brand" with Margo & Me and the aesthetic and point of view that I've worked so hard to cultivate. This makes for incredible content across all platforms. It's really important for me to also work with designers who's shows I'm attending to selects and wear looks from their current collection. Getting my readers excited about the current collection is just as important as sharing the new season with them – it also shows that there's a genuine and organic relationship that my readers identify with. We generate our sales through affiliates that link back to designers sites.
How do you think fashion week has evolved in terms of influencers now attending more and more shows and what do you think the future holds?
Fashion Week has definitely evolved over time and is continuing to grow and change with every season. In addition, some designers are opting out of full runway shows in favor of presentations or long lead media appointments which makes it even more accessible for influencers to attend – influencers who have a variety of followings and numbers. I sense a shift happening and again, am seeing a lot of designers changing the way in which they are sharing their collection.
What does a typical day at fashion week look like for you?
A typical day in the life at fashion week starts super early, normally with a glass of orange juice to accompany my emails at 6AM and review my schedule for the day. Then it's out the door bright and early to shoot the look I'll be wearing and posting about through the day. From there, it begins with shows, presentations, fittings and backstage coverage for our Beauty Edit on the blog (Our readers really love this look backstage!) . A quick midday pick me up somewhere along the way for a bite to eat, that's normally a lunch meeting in disguise (gotta make the most of everyday right)? Then the second half of the day commences: Running across town – ubering from one spot to the other, maybe stopping to change looks mid day. After I feel like I can't walk any longer. I recharge at the hotel, change into another look, perfect my all-day cat eye for an evening of event hopping. There's no place like home (NYFW).
What's your favorite social media channel for fashion week coverage and is there anyone in particular you follow for updates?
During fashion week, my favorite way to stay connected and to keep up with all the incredible coverage happening from moment to moment is through Fashion Monitor of course! CFDA is another great outlet to key into, newsletters are my secret weapon. I'm always subscribing to get day of information. It's easy to skip over an article and newsletters have a beautiful way of featuring the best of the day. DigiDay Daily is another favorite just to keep in the loop about what's happening in the industry.
Photos by Fred Cipoletti.