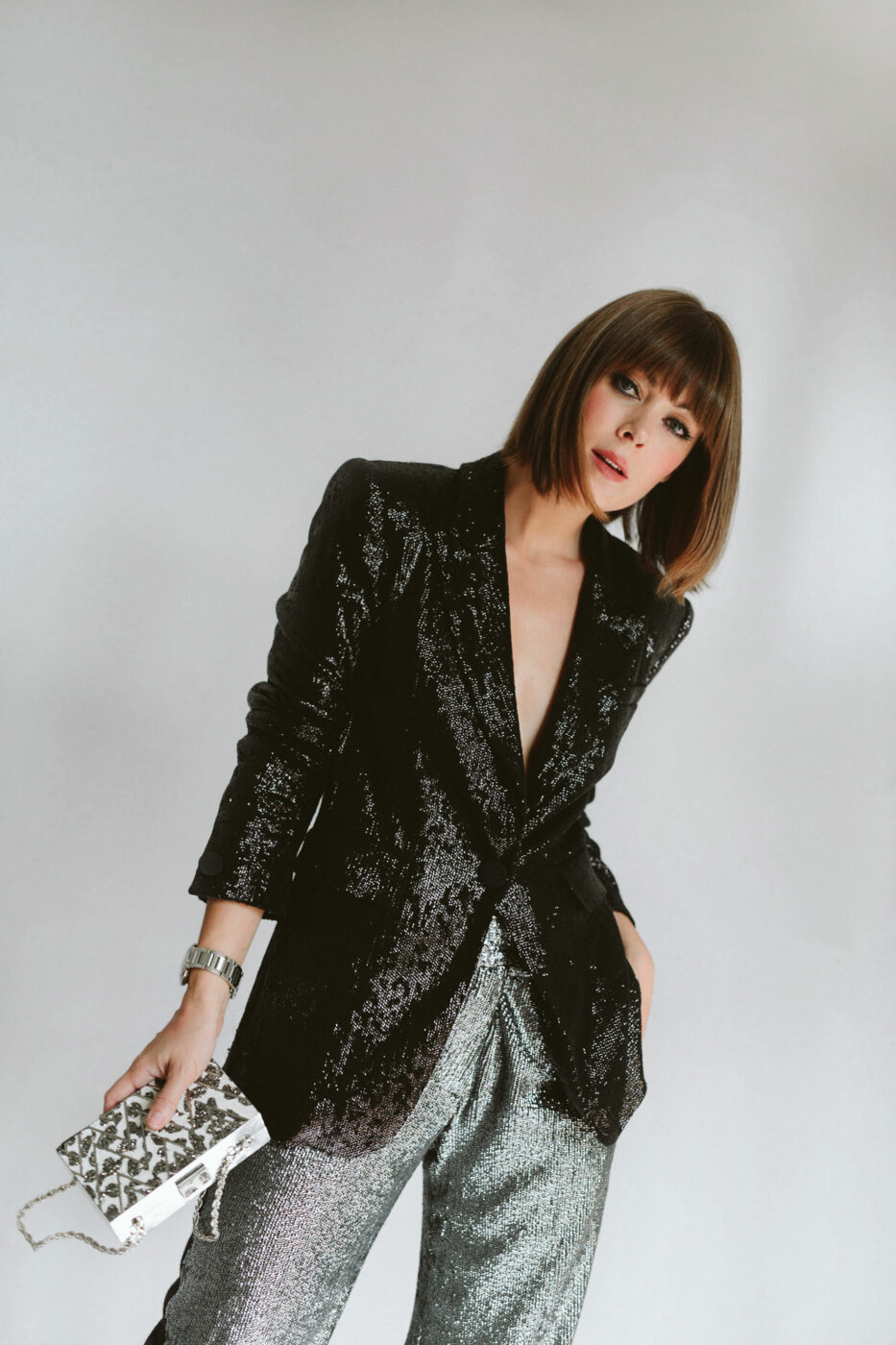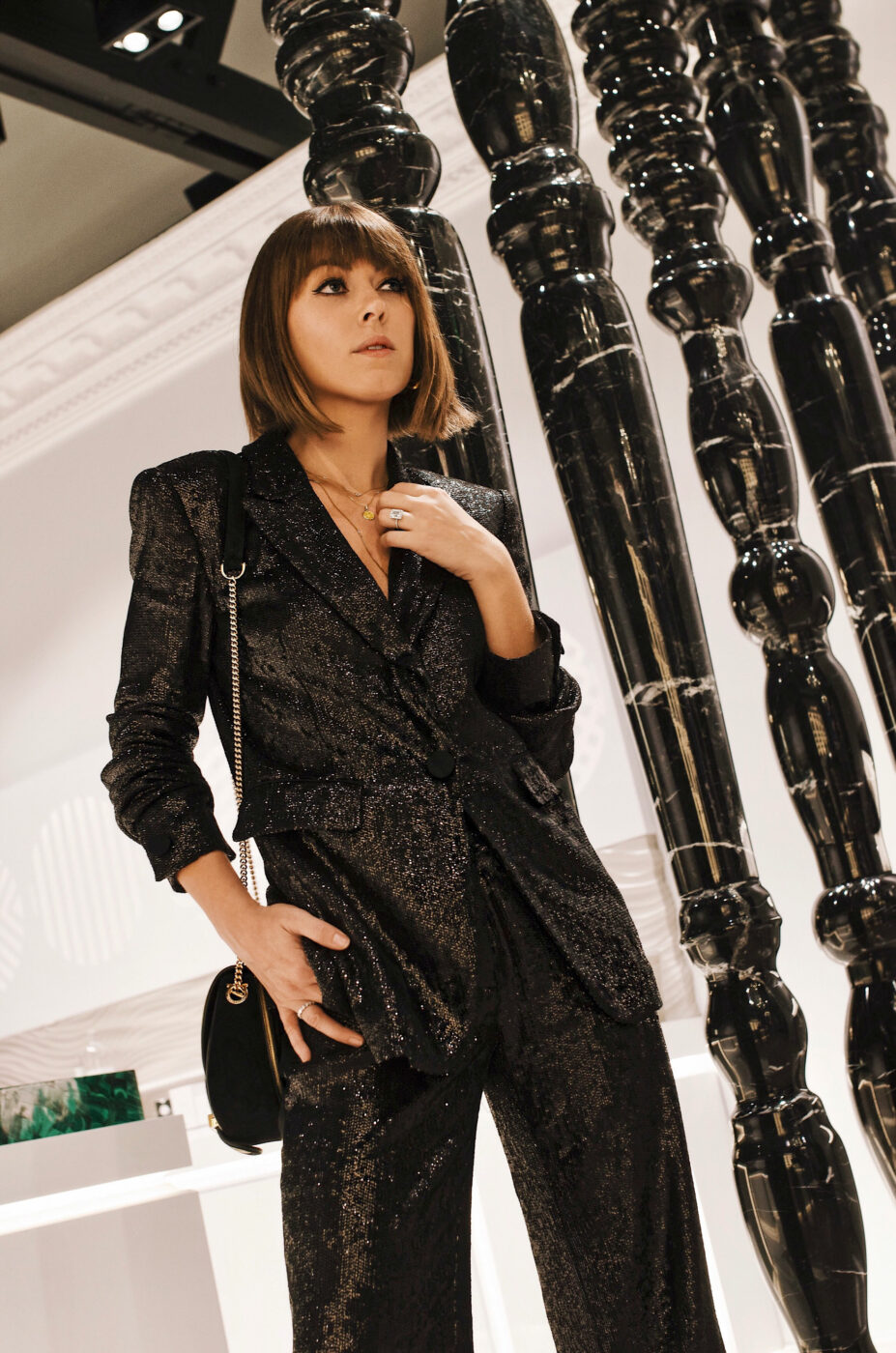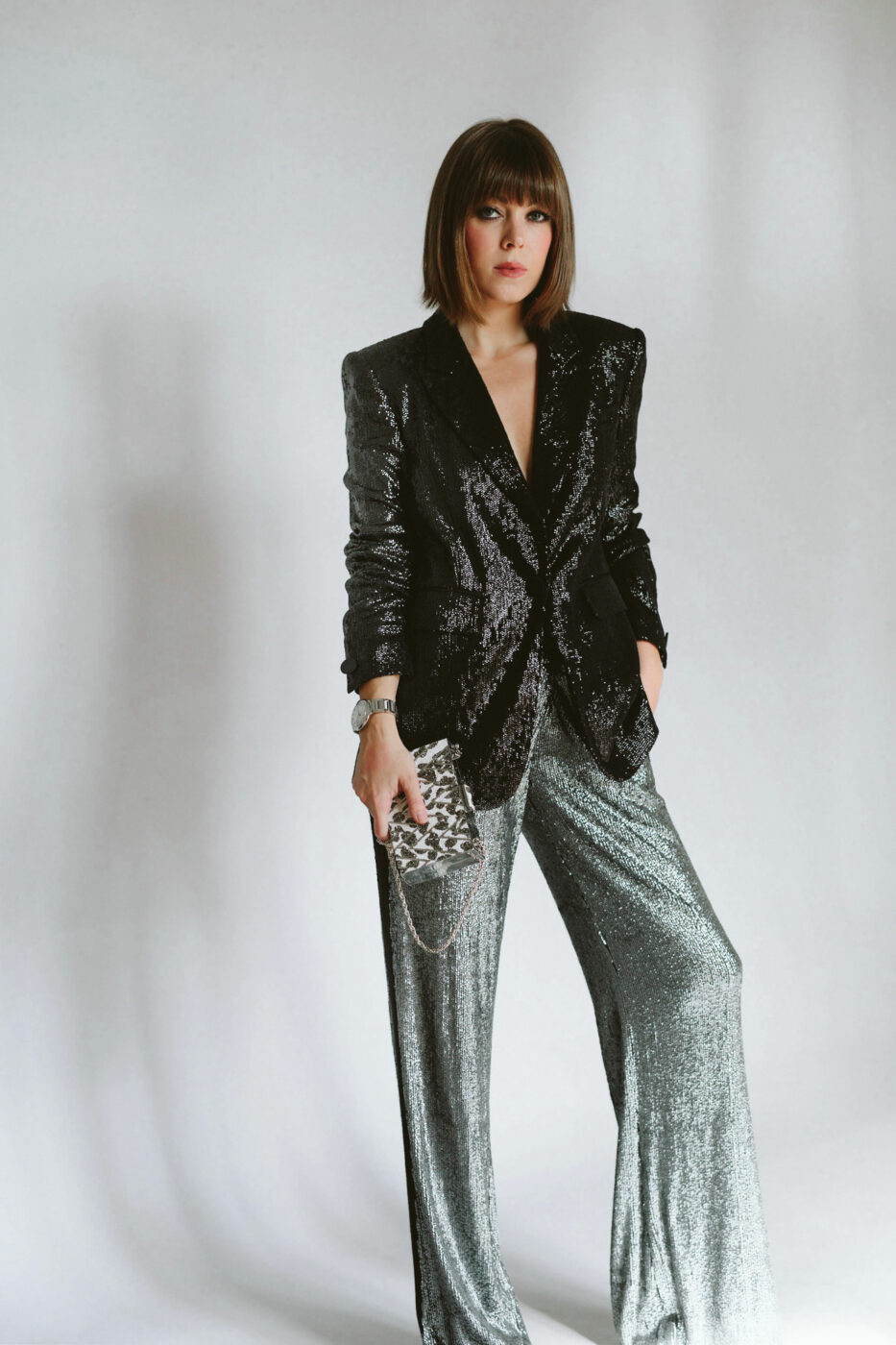 We're exactly three weeks away from the first day in 2018, so I'm taking time to set my goals for the new year and to reflect back on this current one. And I'm also setting the stage for our New Year's Eve plans – which starts with picking the perfect outfit, of course. It's actually one of my favorite holidays to dress for since you can have so much fun with it – and hello, sequined everything! I love the fresh start that comes with a fresh year, and that involves spending the first moments of the new year in something fabulous.
This year, I cannot get enough of '70s and Saturday Night Fever-inspired looks for New Year's Eve style. Maybe it's the new(ish) hair, or icons like Rachel Zoe designing unbelievable pieces, but my shopping cart is full of sultry sequin separates. Being fully drenched in glitz is something that can't happen everyday, so I'm taking full advantage of the shining new year to sport the look. Pro tip: a blazer with nothing underneath but a lace cami is a super quick way to add a vixen vibe while looking chic at the same time. Add a pair of sequined pants or a skirt and you're on your way to a coveted NYE look with just two pieces. Voila! How easy is that?
What New Year's Eve outfit do you have planned? Will you be swimming in sequins as well?
Sending love and light to your final weeks of the year. Make them count!
More Sequin Separates