It's a happy Thursday in the YouTube world! In today's first ever IN HOME segment, I'll be sharing one of the easiest ways to elevate any wall in your home – the nine square gallery wall. We're all familiar with the mix and match trend but if you're looking for something that feels cleaner, this look is a sophisticated statement maker – and the best part? It's a lot less challenging that it looks!
When thinking about how to showcase my wedding photos, I knew I wanted to do something that made a statement. We have the most perfect wall in our bedroom that was empty for years – saving itself for this 9 square moment 🙂
We worked with Framebridge to create this spectacular wall of memories. Being that we are all so digital with our photos, it was truly a tear jerking moment to see my favorite memories as I unwrapped the boxes – what do I mean unwrapped the boxes? This is the best part about Framebridge, you never have to deal with over the counter framing ever again. You simply upload your hi-res image to their website, select the frame, size, mat color, mat size and your done. Two weeks later, your perfectly framed memories arrive in the mail. They even include wall mounting materials so you don't have to make any last minute runs to the hardware store. Use the discount code margoandme15 for 15% off of your very first Framebridge purchase. They have every style frame you can think of, but I decided to go with this gold frame called Georgetown. Our wedding accent color was gold so it really complemented the images inside perfectly.
My Frame Details
Georgetown Gold Frame
Outer Frame Dimensions: 18 x 18
Inner Mat opening for 5″x7″ photo
Designed for 78″ x 108″ wall space
Distance from floor to bottom frame 36″
Distance between each frame 3″
And last but not least, press play to perfect the build your own gallery wall and don't forget to SUBSCRIBE!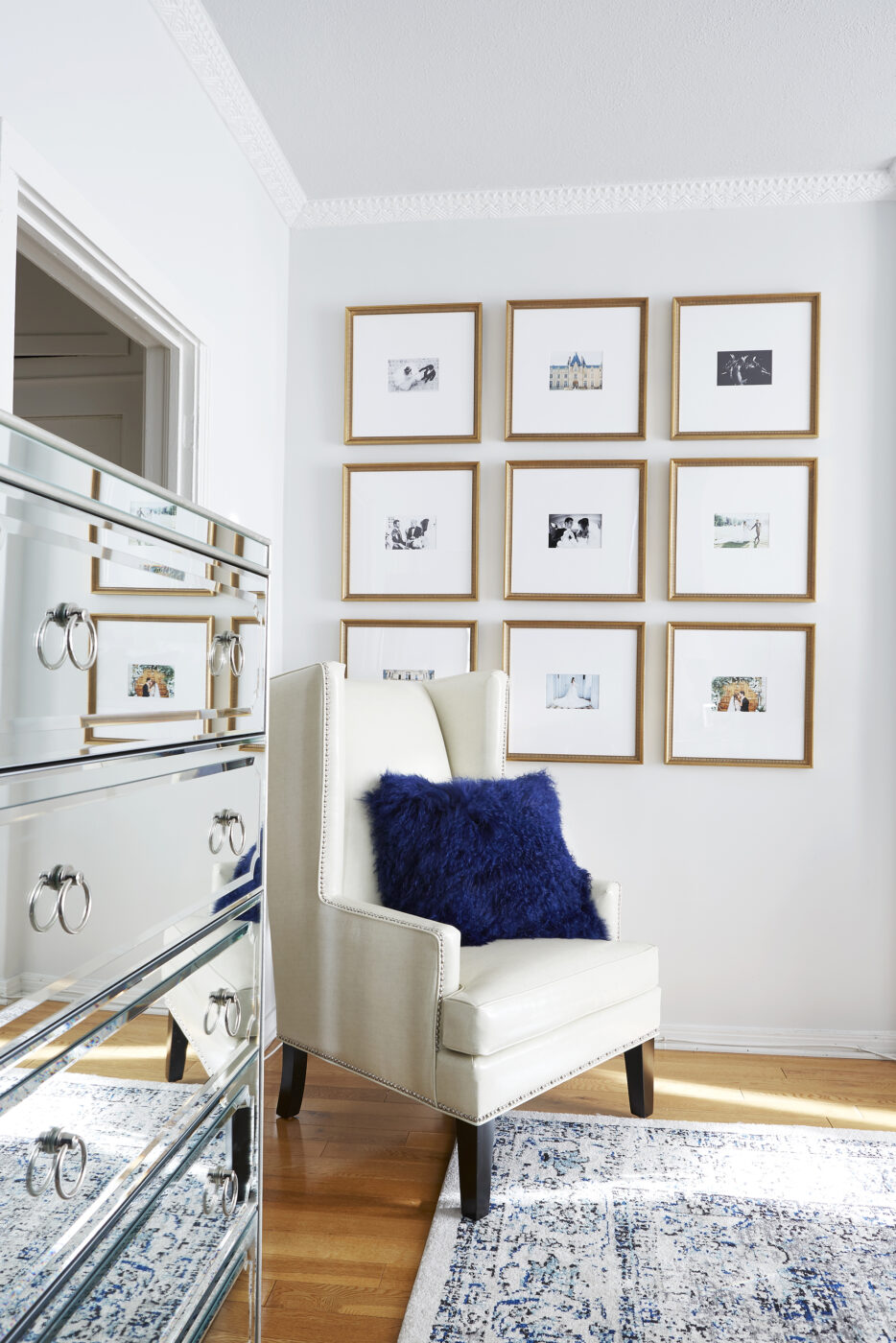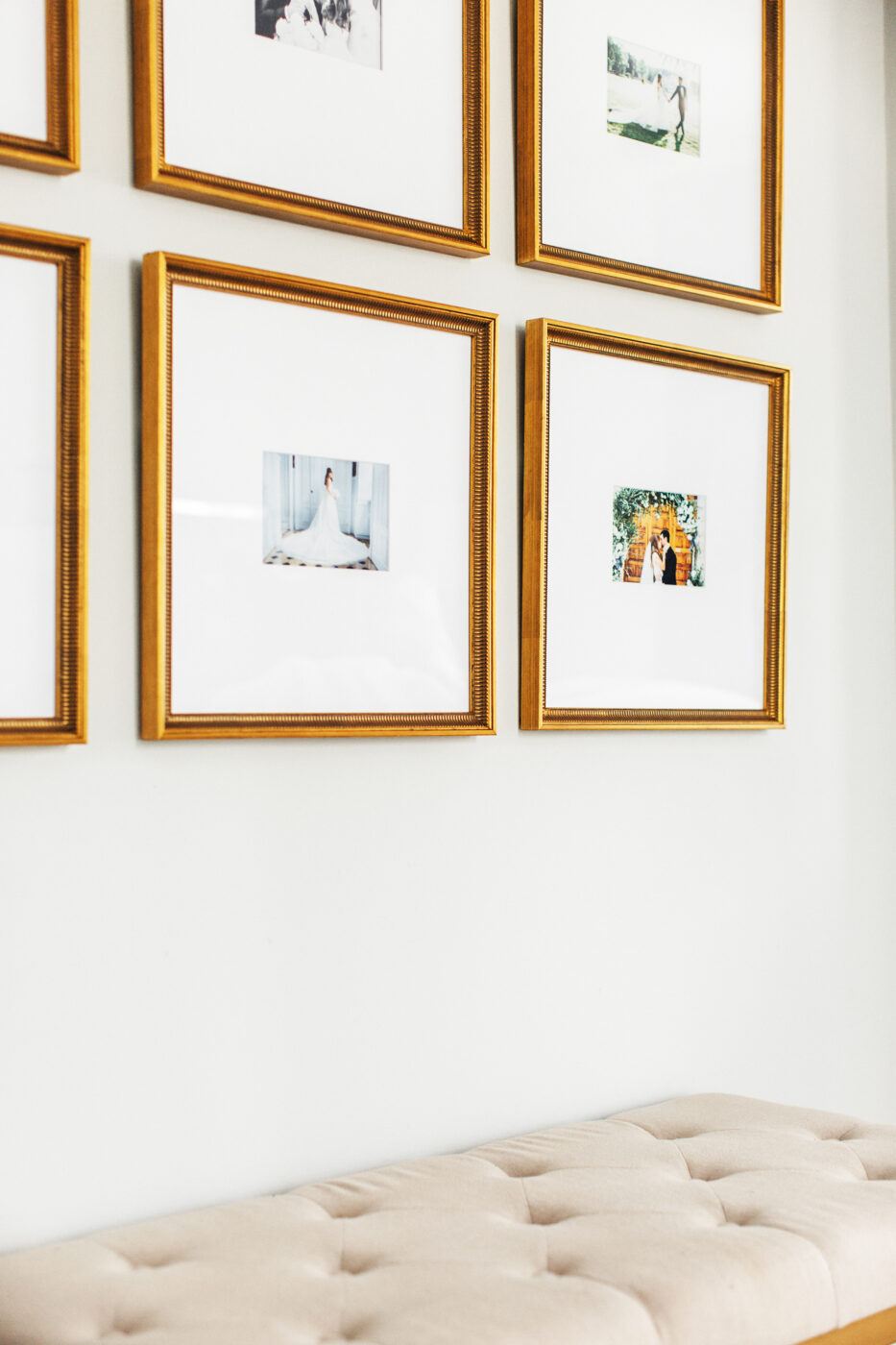 Video by Tim & Co. Productions.