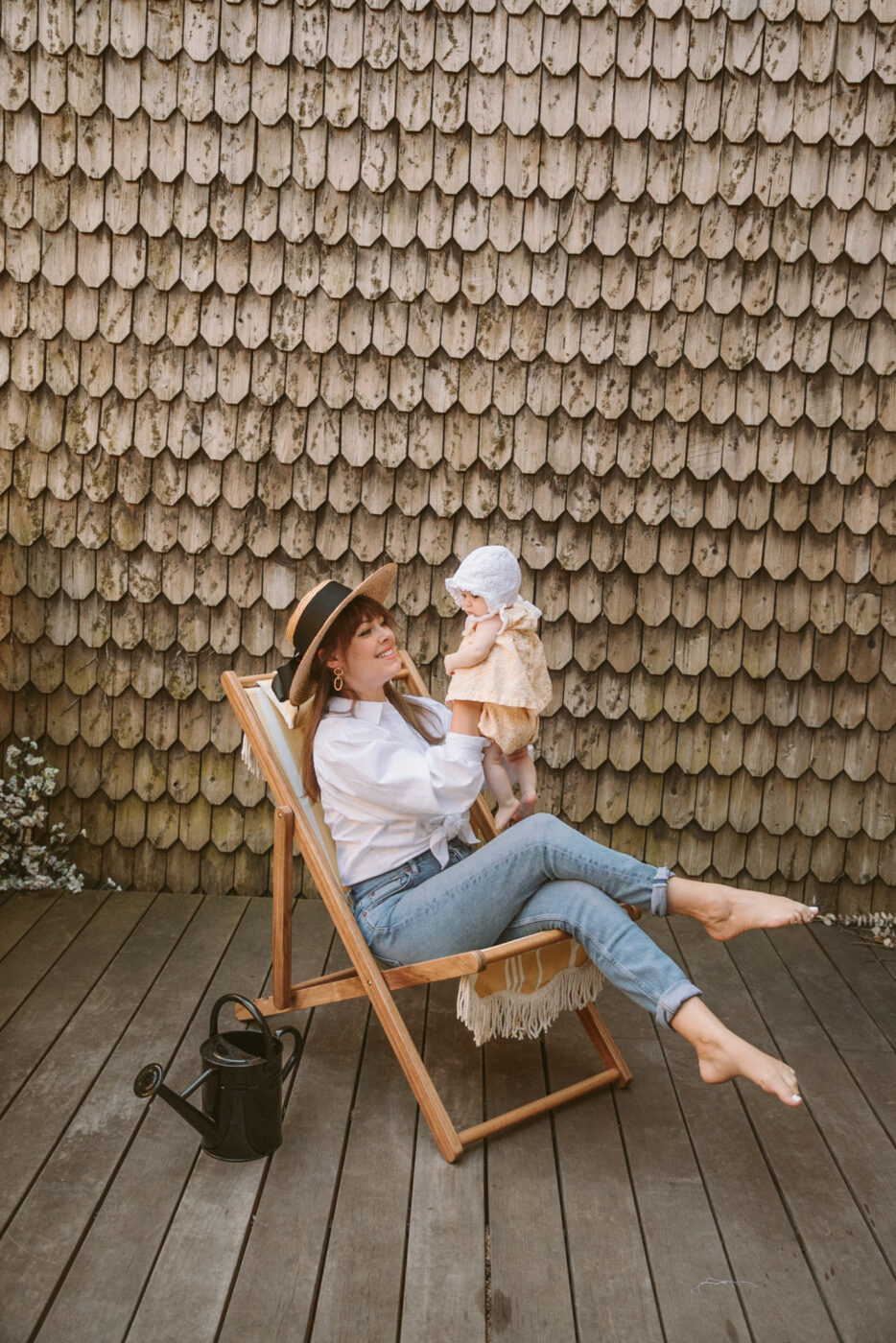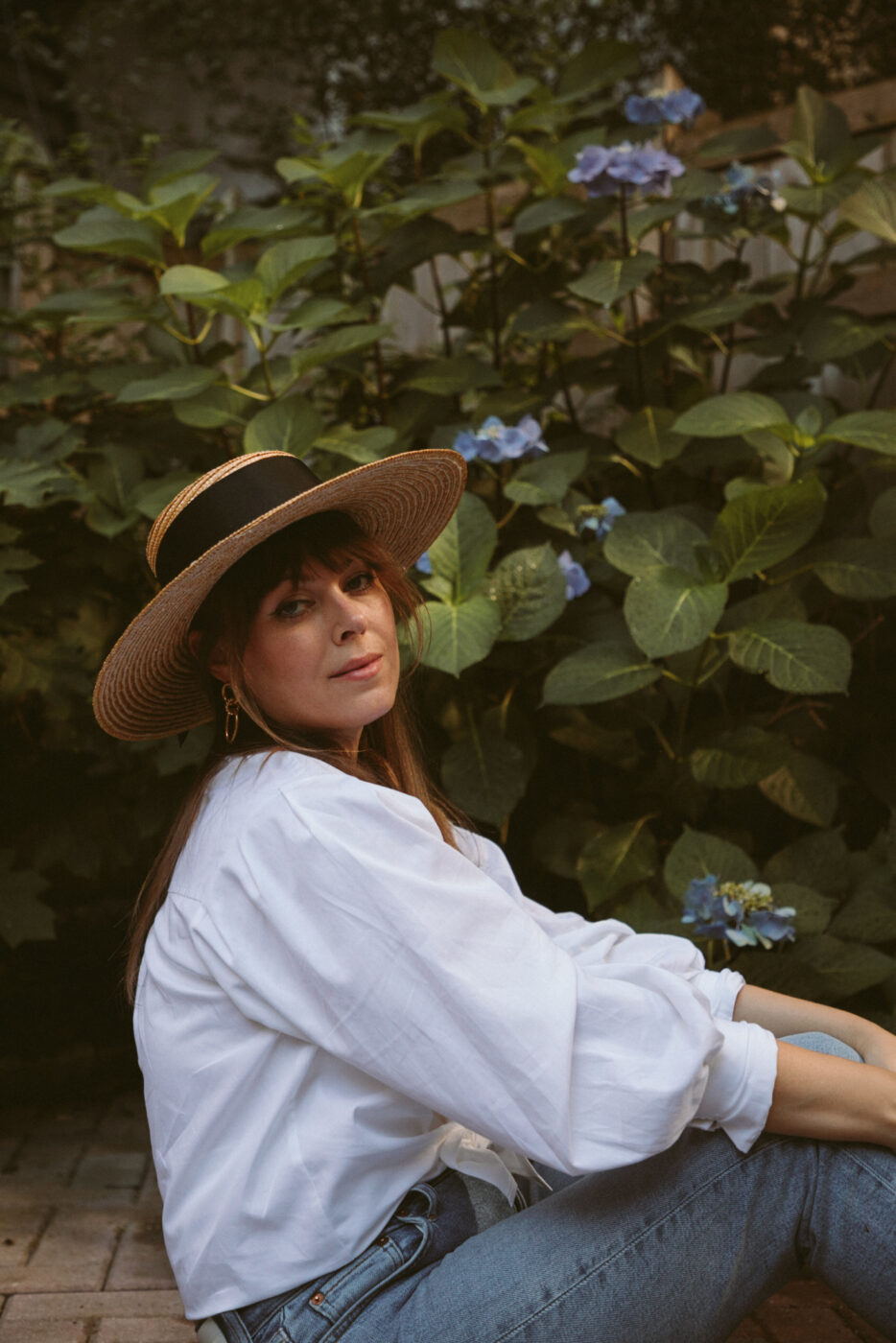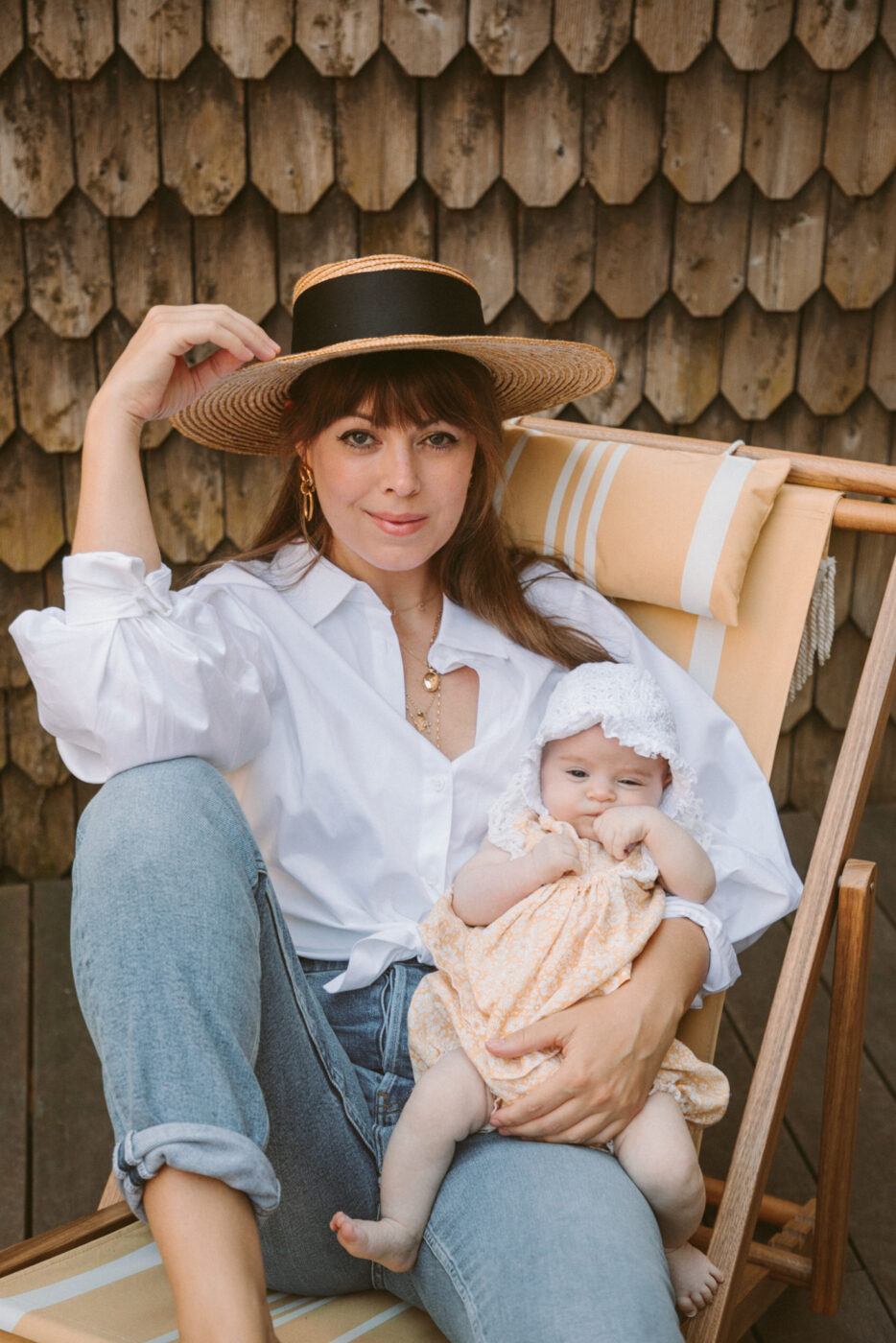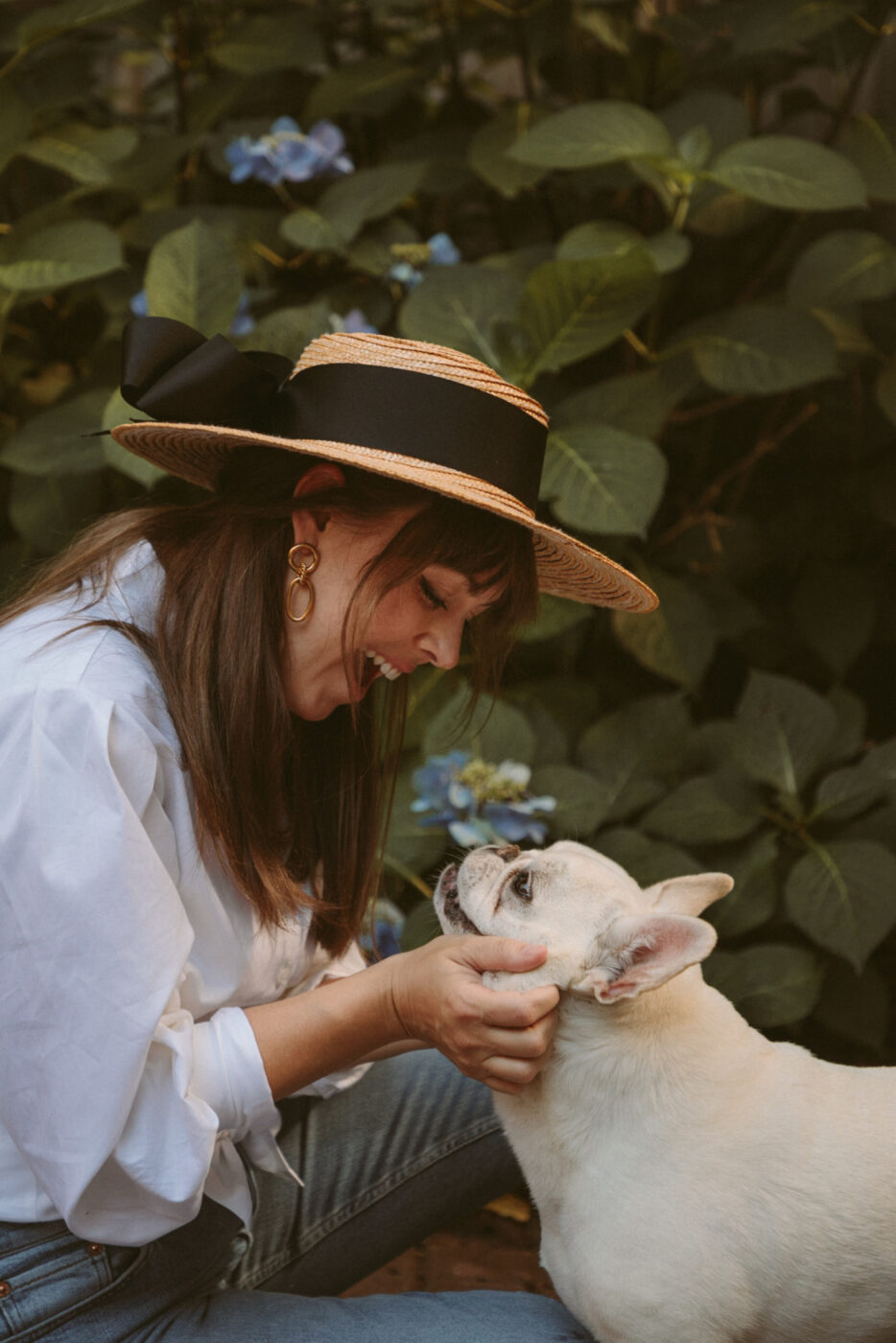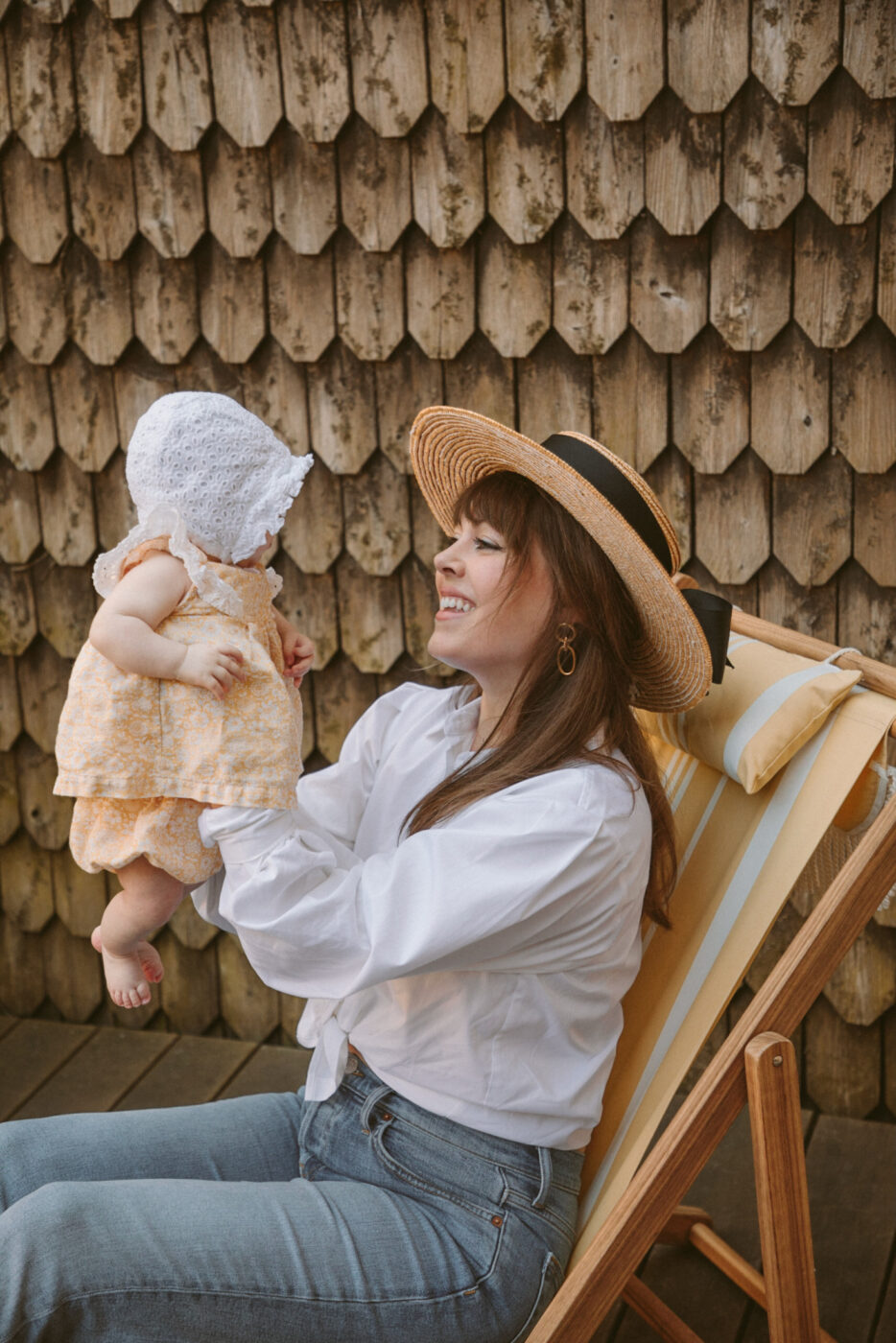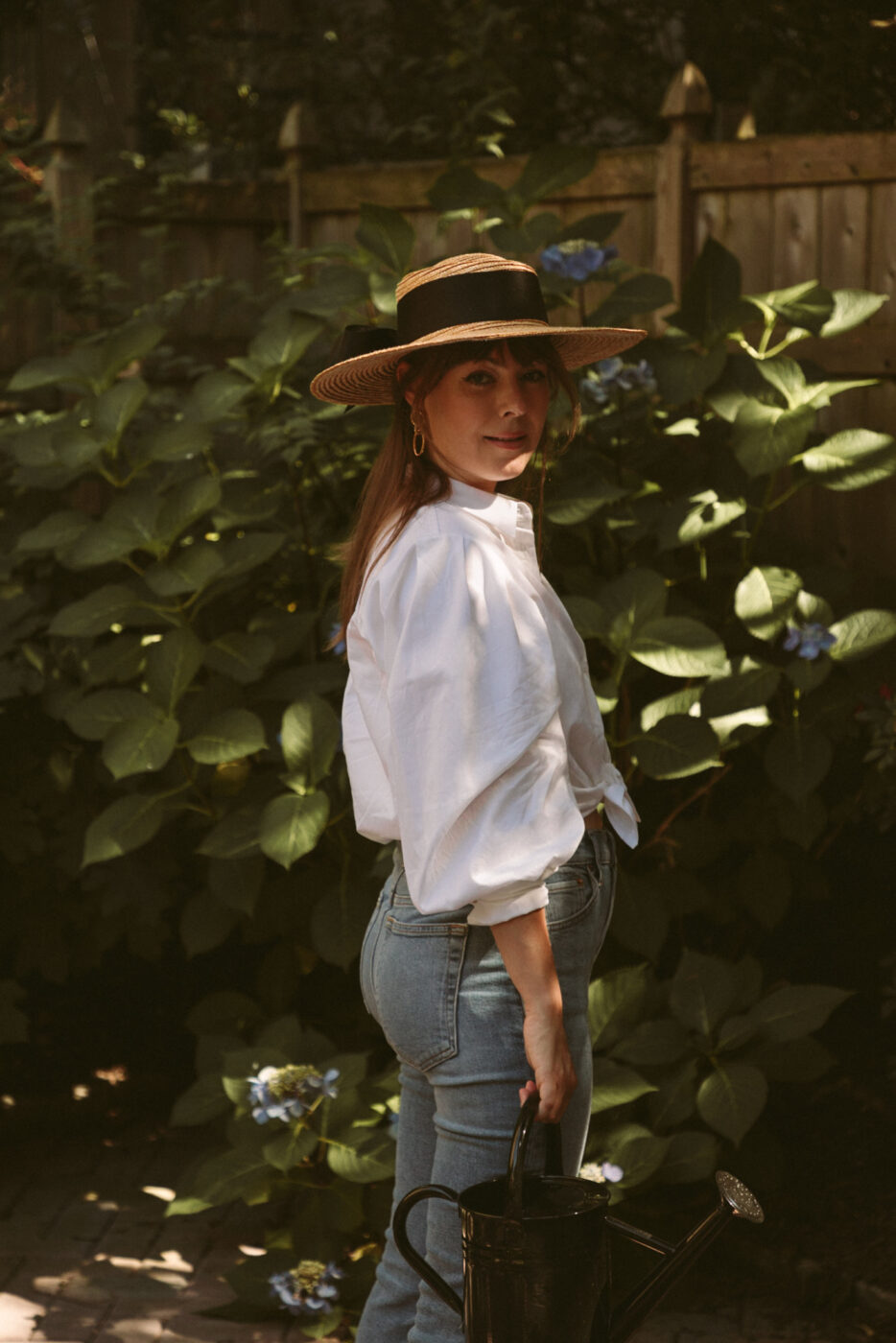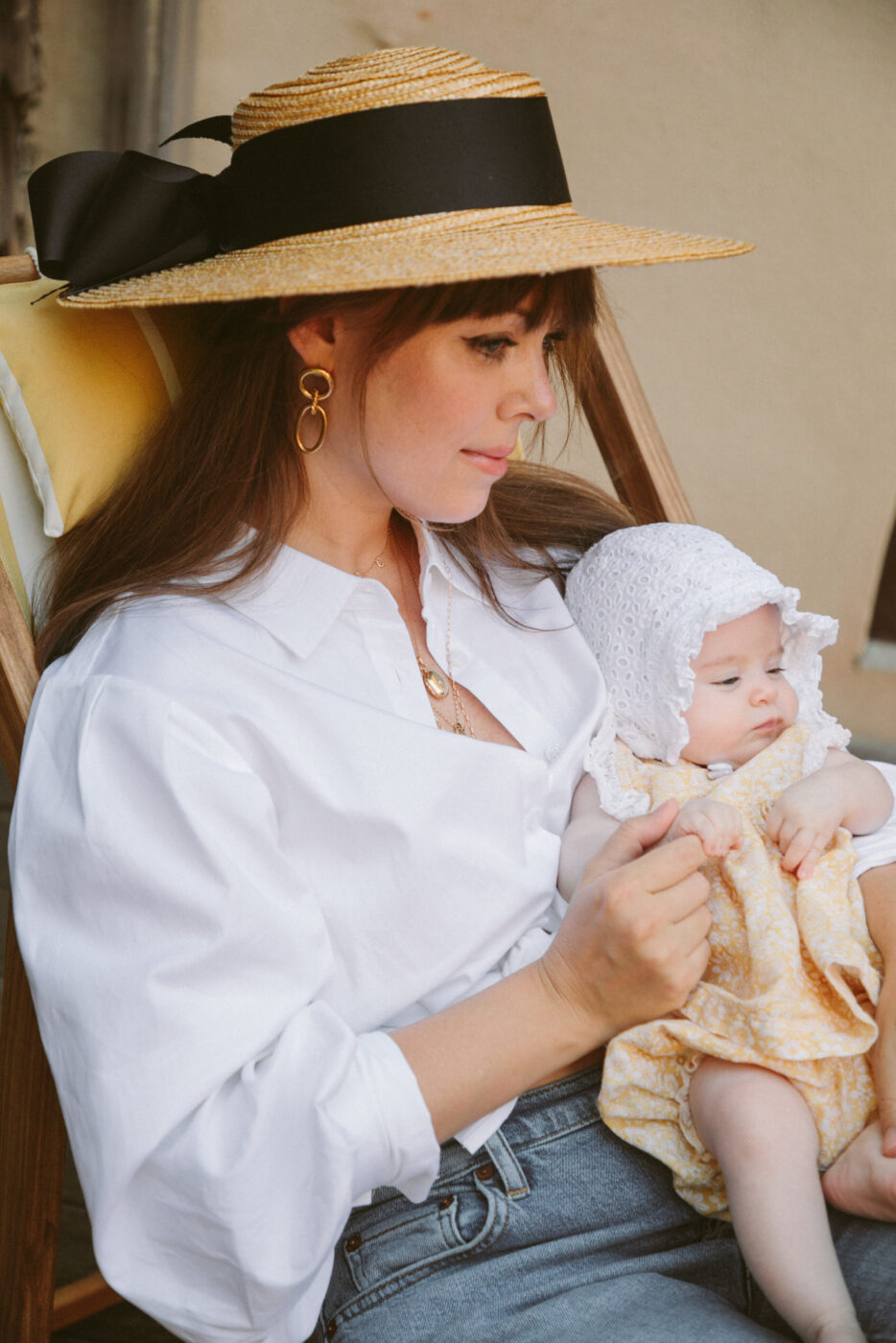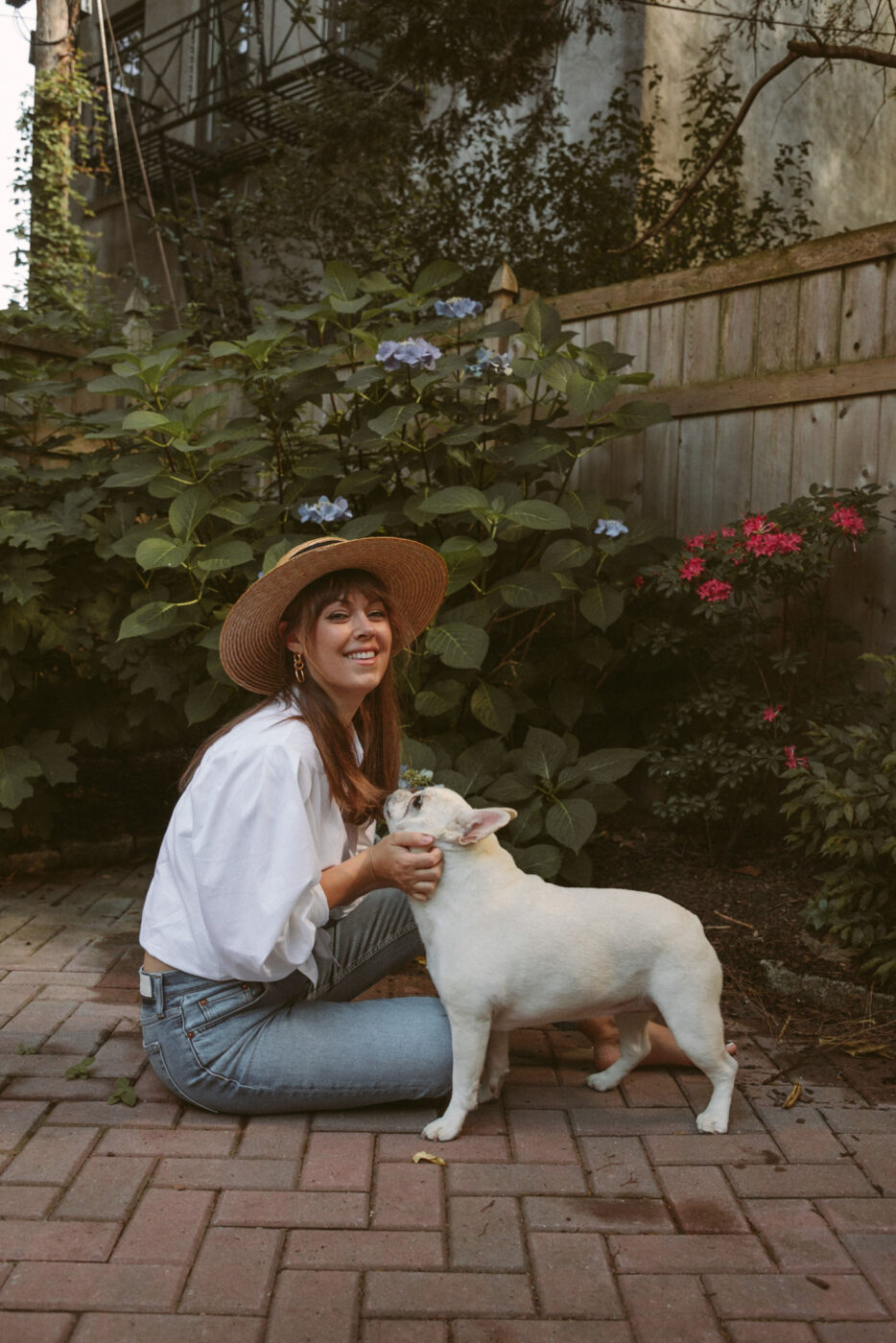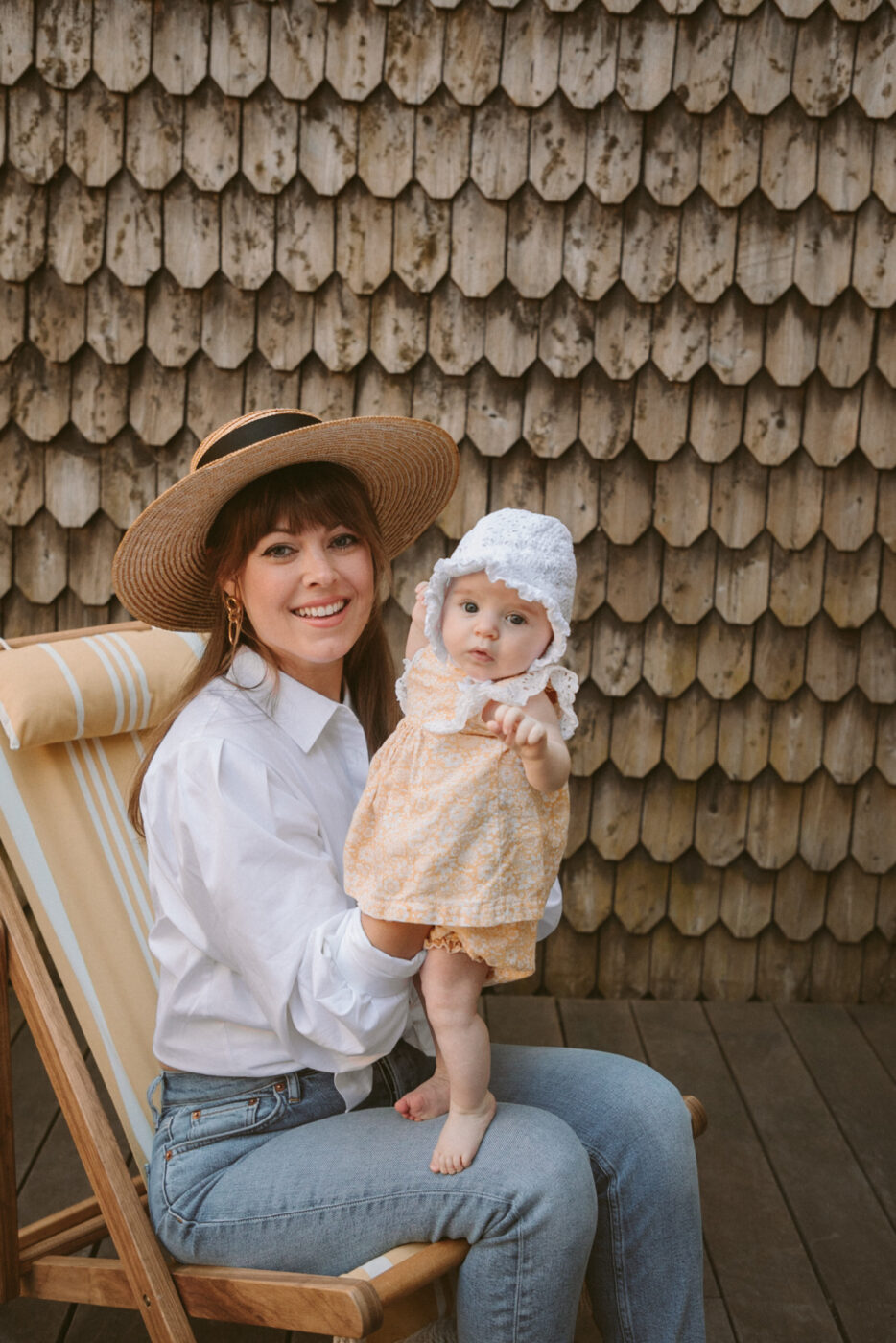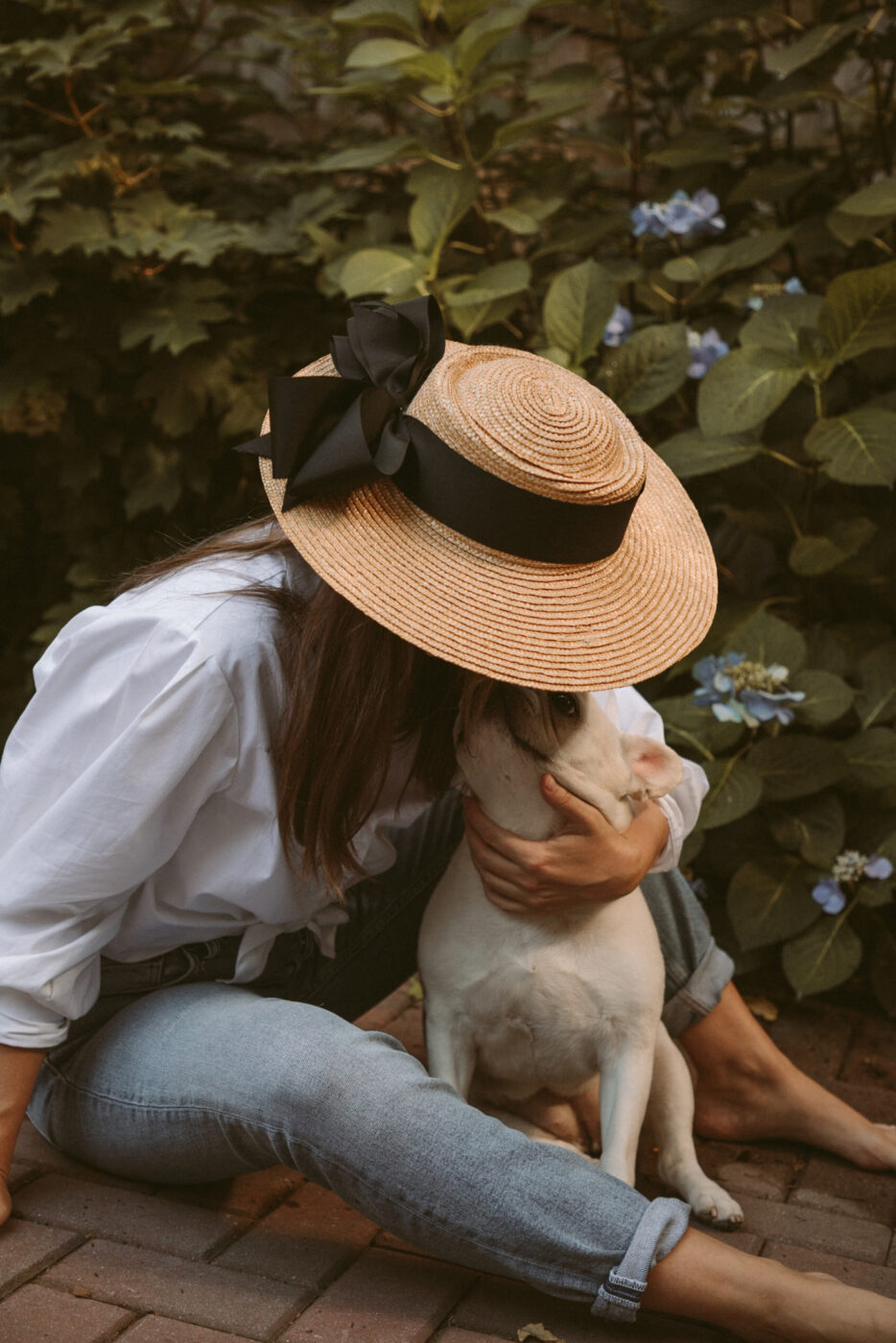 No you are not hallucinating, do not adjust your screen. Yes, I'm wearing denim for the first time in close to a year! Don't get me wrong, I love a dress as much as the next girl but I've been seriously craving a denim moment as of late! My only problem has been that this mama doesn't quite fit into her old jeans yet. With each week that passes, I'd feel more and more confident in my postpartum weightless journey, but then I'd try to slide into my old denim jeans just to be disappointed that they didn't fit. So instead of putting pressure on myself to loose the weight so quickly, I decided to get on the hunt for a new pair of jeans instead.
But denim is SO hard to shop for, especially online – am I right? The more I think about it, its probably why I dont wear a ton of denim, I genuinely dont enjoy the feel of them (most of the time). When I do find a pair I love, it's all about the wash and feel. There's nothing worse than a super stiff pair of denim that you can't breathe in and after months of living in loungewear, that's literally the last thing I want to put on my body at the moment.
Knowing you guys, I know I'm not alone in my search for comfortable yet stylish denim. So I went ahead and sourced all the pairs I'm eyeing right now from Verishop that I'll actually want to wear.
Have you guys shopped Verishop yet? I love Verishop for home goods, all things baby and of course, beauty (the bulk of what I've been purchasing lately). So when I started my hunt for denim, I decided to give their women department a go. It's no surprise that their edit of women's is just as curated as the rest of their site. I wanted a pair that were high rise, straight leg, hit at the ankles and had a little (or a lot) of stretch to them. I never get my hopes up when I order denim online but was SO surprised that I loved these RE/DONES as much as I did when they arrived. Plus, Verishop offers free 2-day shipping on top of 25% off with code HIGHSUMMER.
Plus, I've been wanting to do a little 1990's Ralph Lauren inspired photoshoot in the backyard with Lucy. She's finally fitting into her cute 3 month old outfits so I couldn't help but take advantage of those moments when she's being extra cute and smiley. I fully plan to frame these photos to cherish for years to come, just adore they way they turned out.