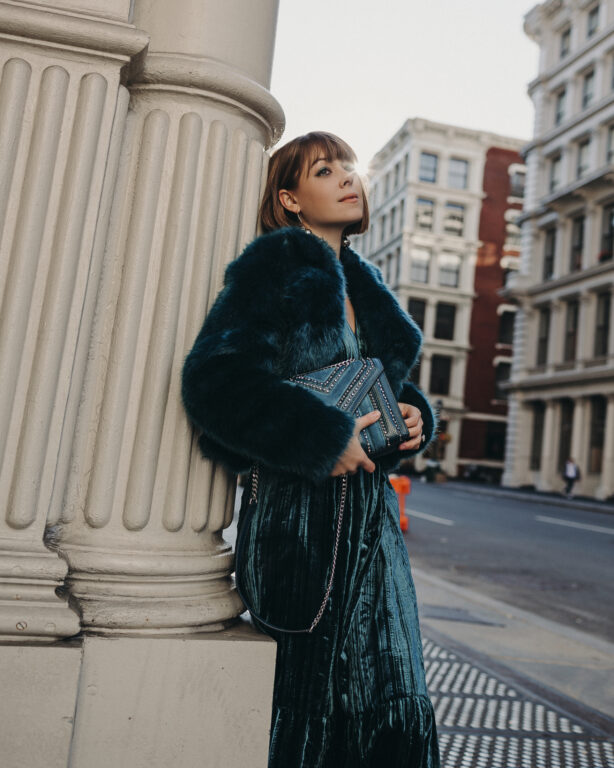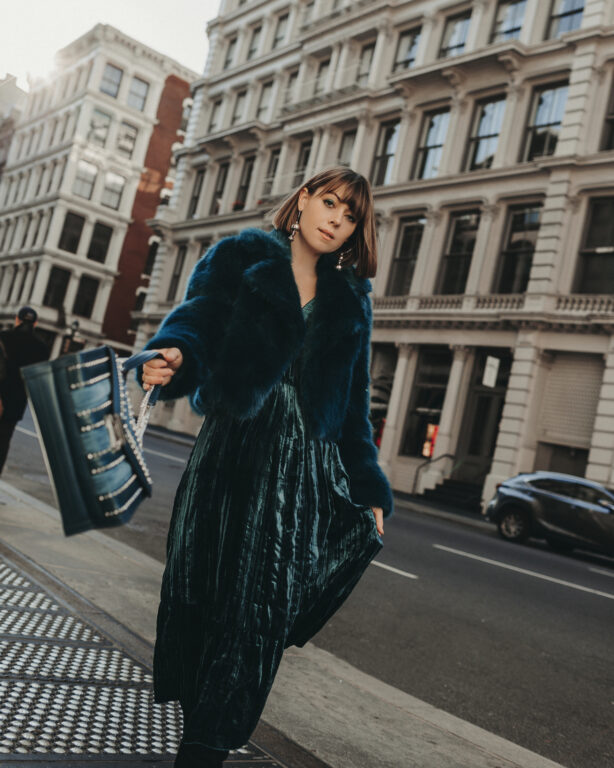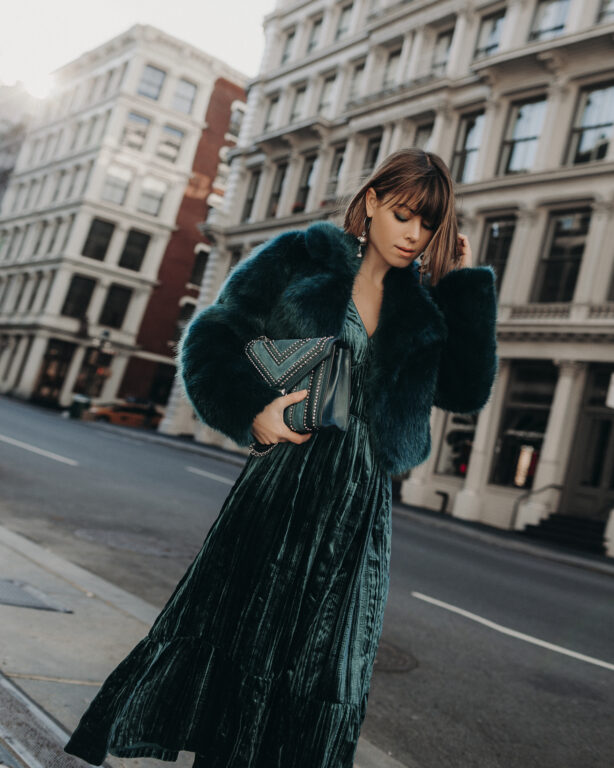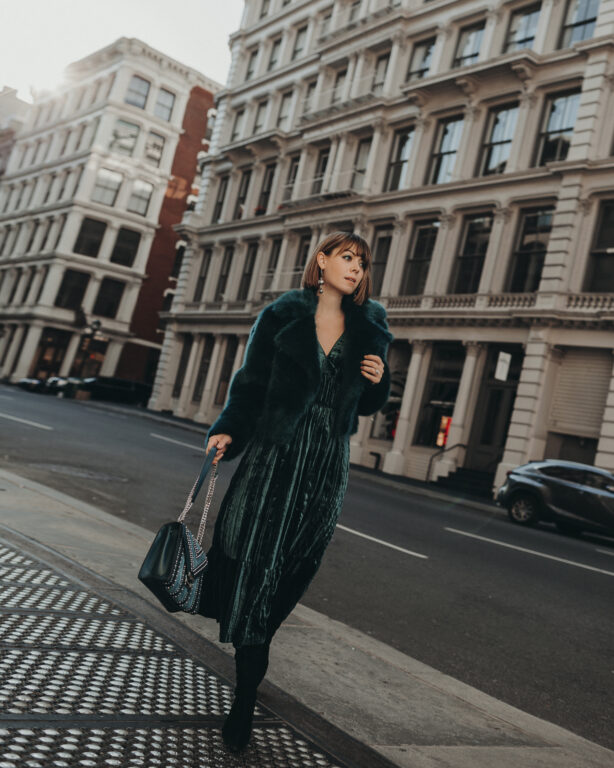 You may be sick of me saying this by now, but this season is turning out to be a non-stop pinch me moment. I can honestly say I've never been happier than I am being a NYC local, and mixed in with the magic that is fall and the holidays in this city, I can't even deal! I'm in pure Big Apple bliss.
Since we're still somewhat new to having our place in the city, we've been taking full advantage of living here – especially before true winter sets in. You can find Freddie and I trying something new or at a favorite spot every single day – there's always something to do. If you're visiting this wonderful city of mine this season or are a local looking to do something different, here are 10 ideas I can't recommend enough. Enjoy!
While the Met may be the obvious stop on your prestigious New York City intuition list (and a must while Heavenly Bodies exhibit is there), I urge you to check out The Cloisters. Tucked away in the scenic Fort Tryon Park, it is the annex of the Met and showcases art from one of my favorite times and places, Medieval Europe.
Do go to the ballet at the Lincoln center – it's an experience not to be missed. I recently saw Giselle and it was completely magical. The architecture of the main plaza is incredibly breathtaking – gorgeous glass facades of the Opera house frame the fountain in the center. Fun fact, Tory Burch used to show her collections here when I first attended and I remember thinking, "now THIS is a show".
Cozy up for French food at Bouvet. One of my absolute favorite restaurants in the West Village. It's a little slice of Paris right in my backyard.
Speaking of favorite spots to get cozy when the weather outside is truly awful, there are a few hotel lobbies you can probably find me in at least once a week. Stop into The Bowery for cocktails and cozy up next to the fireplace. It's like the Chateau Marmont of New York. I also love The Marlton Hotel lobby to get a little work done.
Visit the Union Square holiday market. It's an outdoor market from November 15th – December 24th that is home to hundreds of unique gifts made by local craftsmen and artists. It's super charming and a beautiful way to get into the holiday spirit!
While lots of people would opt for a Rockefeller center ice skating scene, I'd strongly suggest stopping by the Wollman Rink located in Central Park. The surrounding scenery is stunning.
You may have heard of the New York City Botanical Gardens which is in the Bronx, but they do an enchanting exhibit in the winter which is absolutely worth the train ride. It's called the Holiday Train Show and the entire greenhouse is transformed into a miniature yet completely elaborate train show. A great spot to go with kids!
Winter wouldn't be complete without a stop into a speakeasy. A few of my favorites? Please Don't Tell, Dear Irving, Raines Law Room and Angels Share.
On a day when the sun is shining and there's little to no wind, definitely bundle up for a walk across the Brooklyn Bridge. There is absolutely nothing like it in the world. Once you're on the other end, walk down into DUMBO for a lunch at Cecconies. It overlooks the bridge with breathtaking views of Manhattan.
And a Winter trip wouldn't be complete without a visit to Rockefeller Center to see the tree! Excitingly enough, I will be going to see the tree lighting tonight! Fun fact? This year is the first redesign of the famed, crystal tree-topper since the Swarovski Star was unveiled in 2004! In celebration of the new star, Architect and star designer, Daniele Libeskind has also designed a shoopable pop-up Kiosk at the base of the tree. I will be there early next week for a Meet and Greet so stay tuned for exact day/times on Insta Stories. Please come say hi! I would love to see you and share this quintessential NYC moment with you.
What have you done in NYC this time of year that is magical?
Photography by Anya Sandul