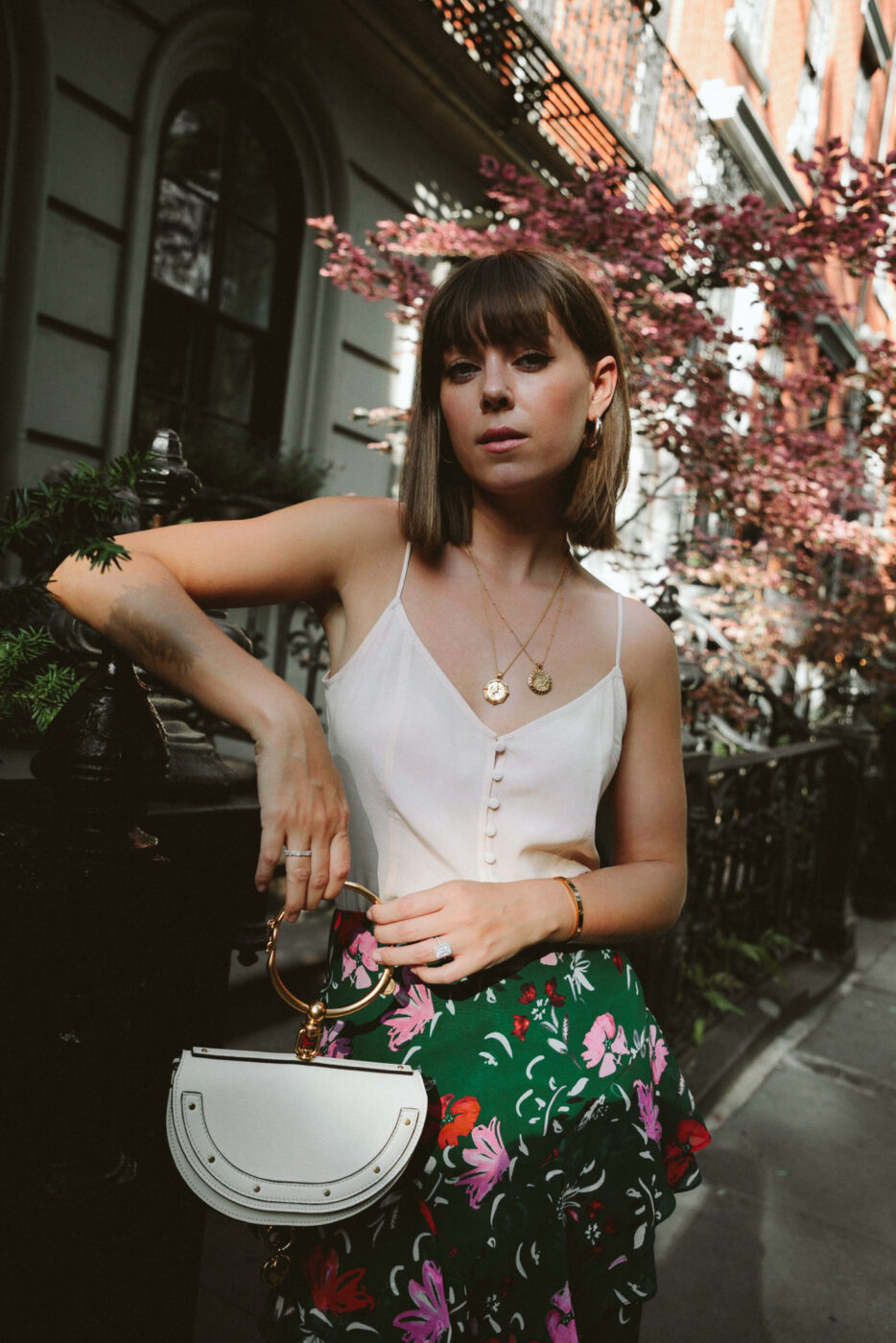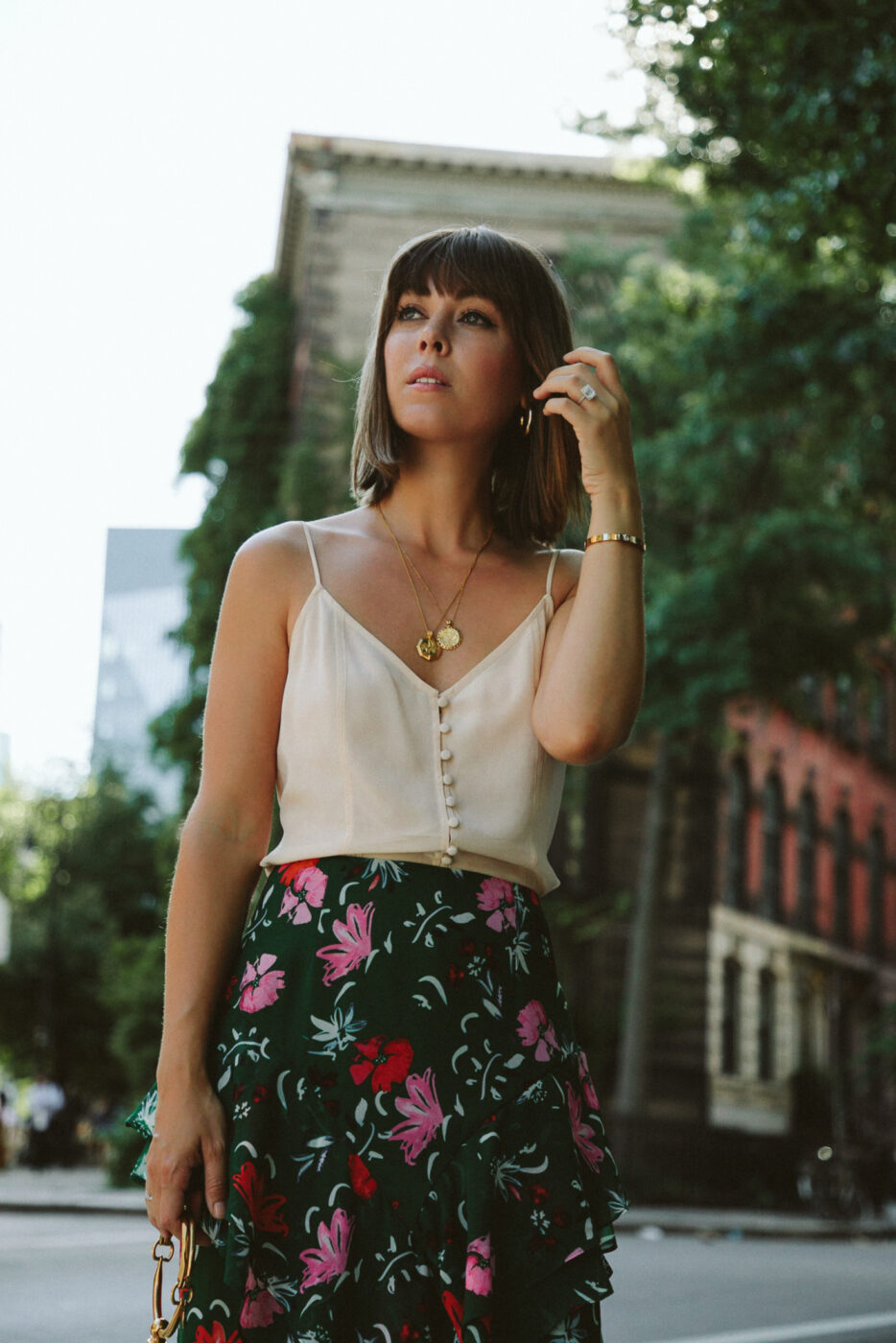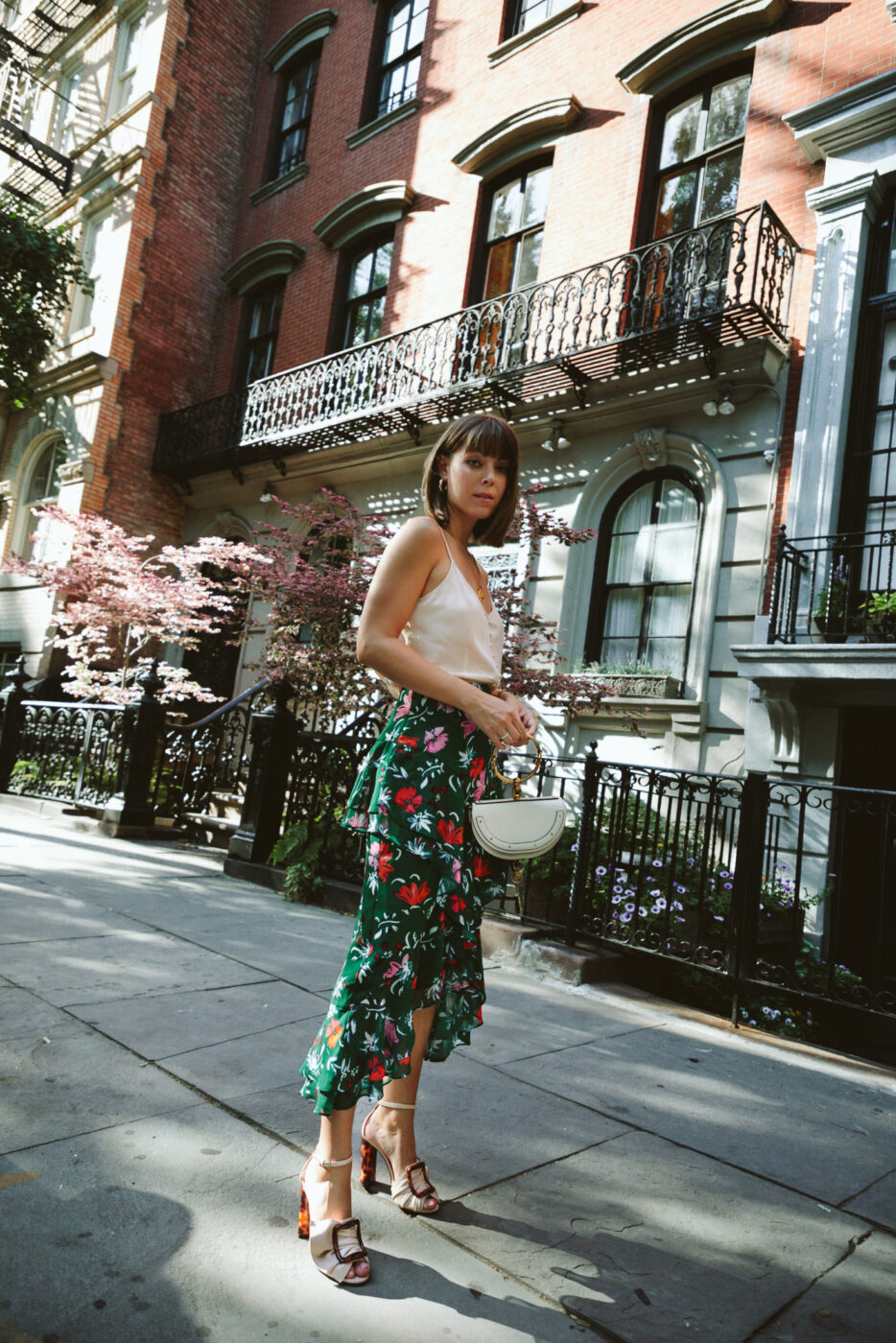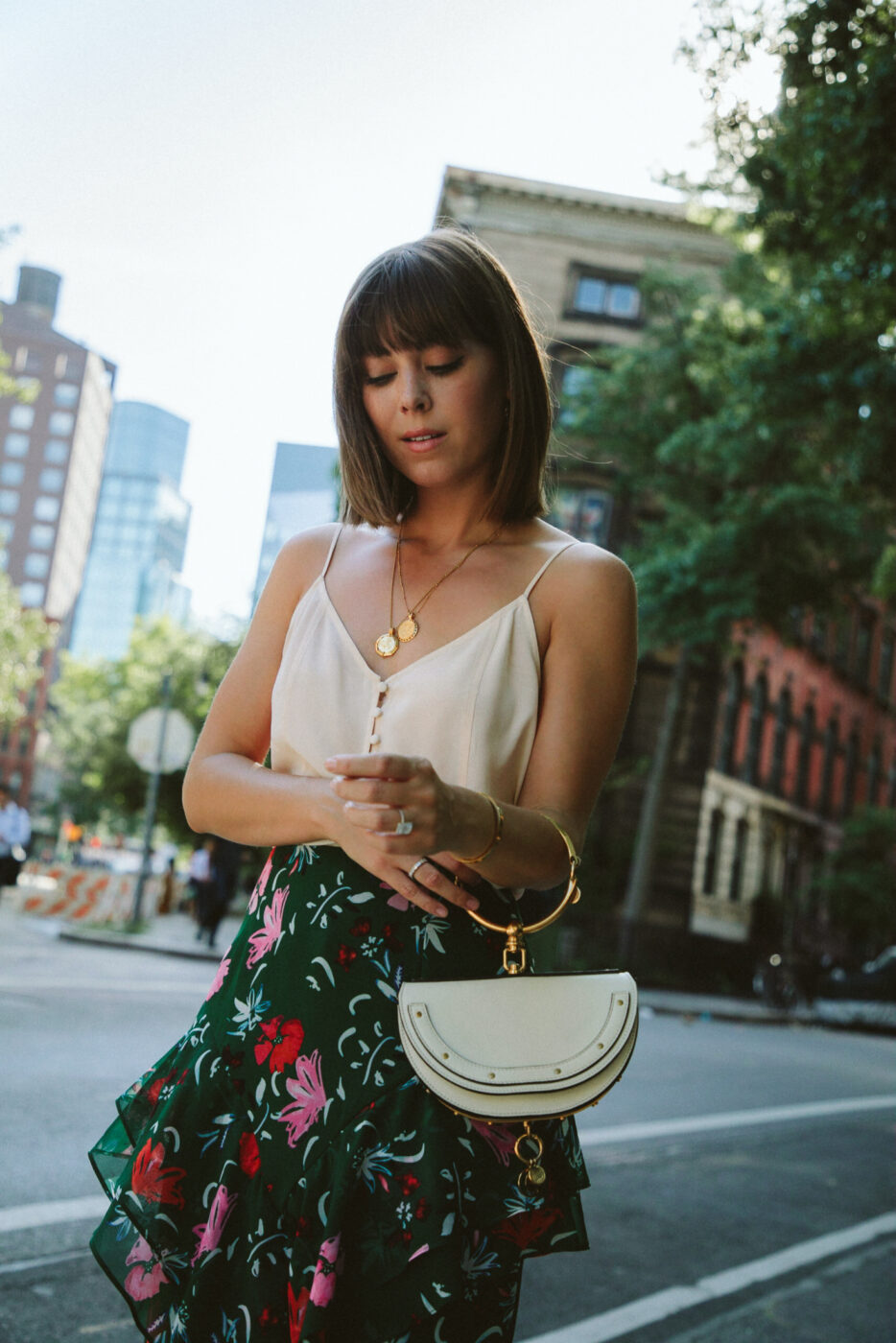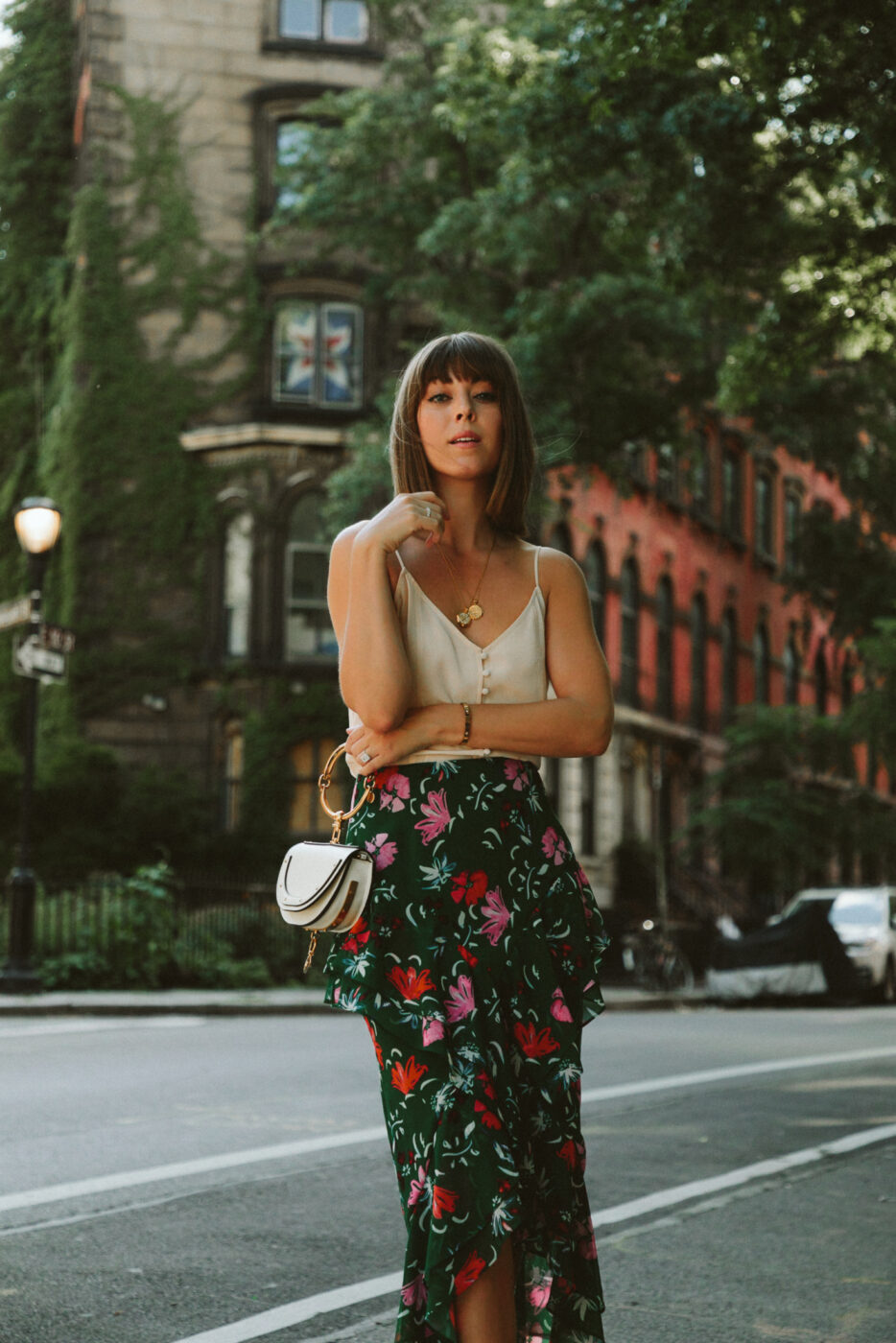 And just like that, it's already August 8th! Where does the time go? Today officially marks two months since we "moved in" to our New York abode…although all that stands is a bed, one couch and a TV. All good though, because what's to come for our home is going to be so good and I can't wait to share more details on the decor. But if you've been watching my Instagram Stories, you know we've partnered with one of my favorite home furnishing companies. Let's just say it's going to be New York Sophisticated meets Parisian chic! Mid-October is our timeline for sharing, but stay tuned to Stories for design updates here and there.
I owed you an NYC & Me update months ago, as my intention was to write a story about "My First Month As A New Yorker," but I guess my second month as a New Yorker will have to suffice. So for those of you who are wondering, how is it living in the big city? Well, let's just say, I can't believe I didn't move sooner.
Life, for me, feels so real here. I finally feel at home, with my Freddie and Margo. I am adapting well to the warmer temps and fast-paced environment; it's actually insanely motivating. Each morning I am up at sunrise with the Empire State Building right outside my window, as if a symbol and a daily reminder as to where I am, why I'm here and how far I've come to get here. Sure, the pieces are still coming together, but I've never felt more content and more at peace in a place than I am in my NYC home.
Now, what are a few things that I've learned in the first few months of living here…my first few months as a New Yorker?
I work out a lot more here
Fitness centers are everywhere, with my favorite three, Orange Theory, Pilates on the Square and Yoga Maya being a stone's throw from my apartment. Between that and all the walking, I feel like I am actually in the best shape of my life.
Having a social life is expensive!
Way more than I thought it would be. Don't get me wrong, my extrovert self actually lives for getting together with friends for dinner and drinks, but New York is expensive. A way I've curbed spending a bit is to have dinners at my home or plan dinner at a friends – everyone contributes. Rooftops are rampant here and friends look for any excuse to hang and gather on one. I wonder what we will do when the winter comes….
Look both ways
Oh my god, bike lanes scare the shit out of me here. People fly down them, and when you're constantly walking – as I mentioned I have been – you have to be alert at all times! It kind of reminds me of when I first moved to LA, how people would blast through left turn red lights. (If you've been to LA, you know what I am talking about. It's a thing.)
I'm inspired to cook
Maybe it's our new and improved kitchen, but we've (by we, I mean Freddie) have been cooking up a storm! I would say 4/7 nights a week we're either grilling on the roof or cooking. With me as his sous chef, of course. We hit up the farmer's market in Union Square at least two times a week, which may be another element that's adding to my overall, beaming feeling.
That's all for now! I hope you love this series as much as I do. It's my little ode to the ultimate New Yorker, Carrie Bradshaw, and her columnist ways.
It's my goal to share at least one NYC & Me article a month so please sound off below. What do you want to know about NYC? Beauty spots? Restaurants? Even more shopping (though I did cover that here). Let me know!