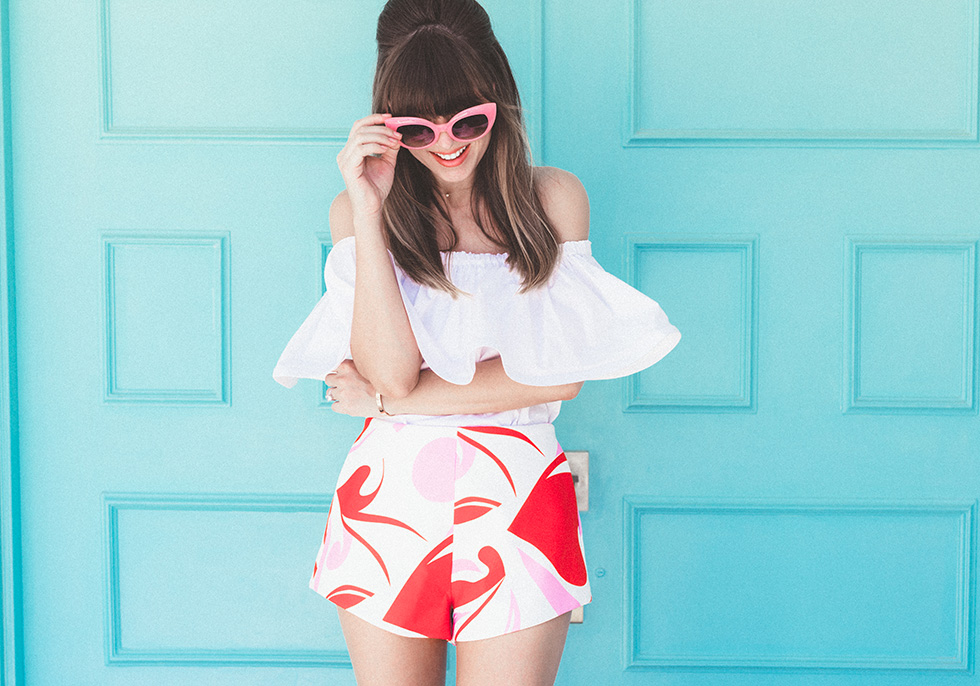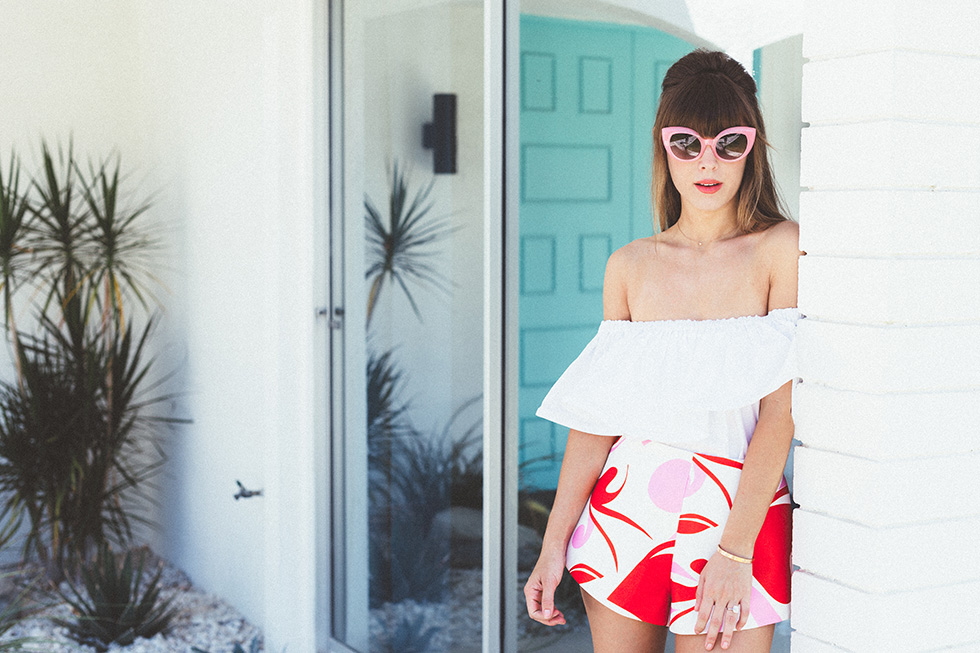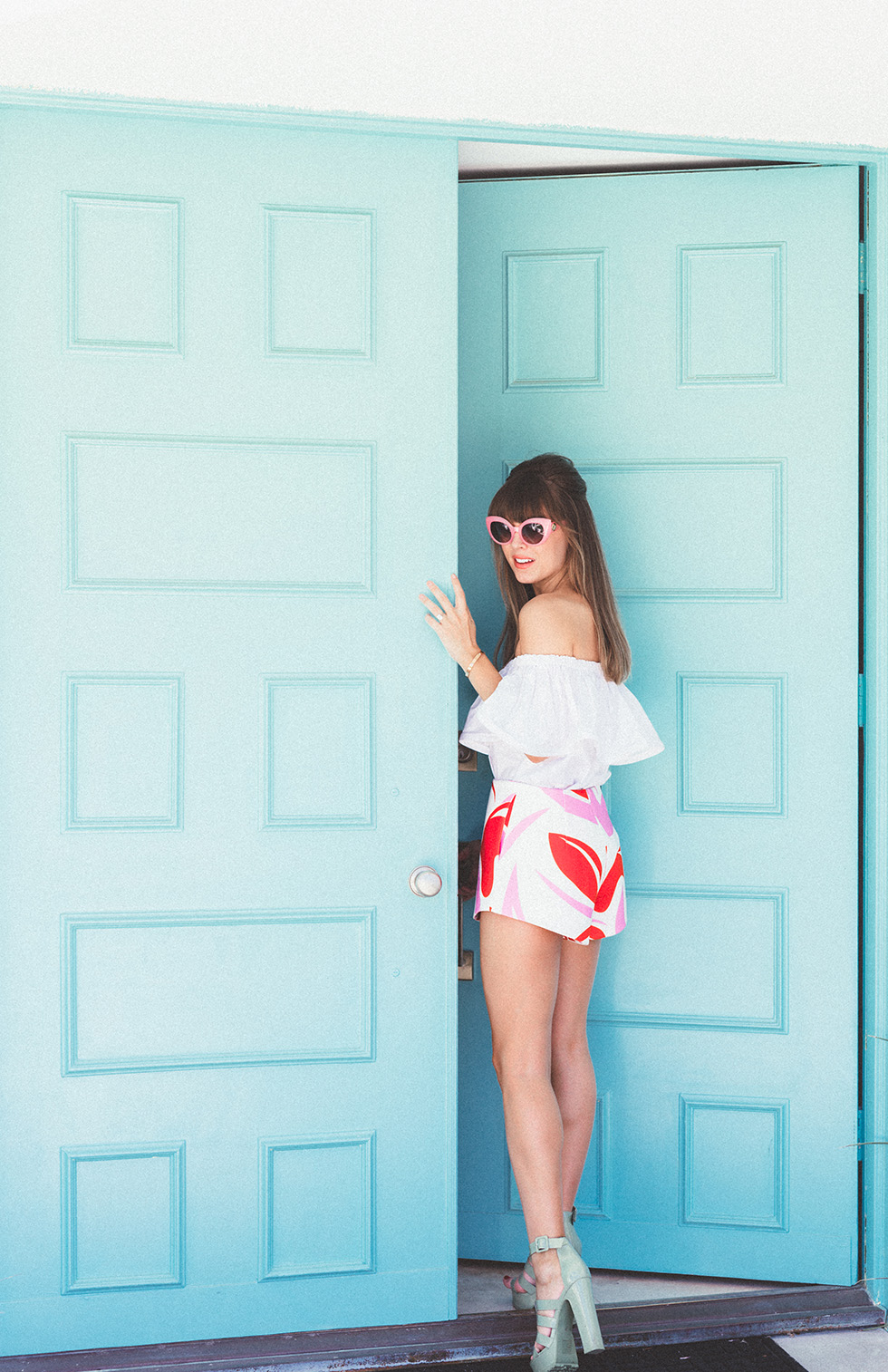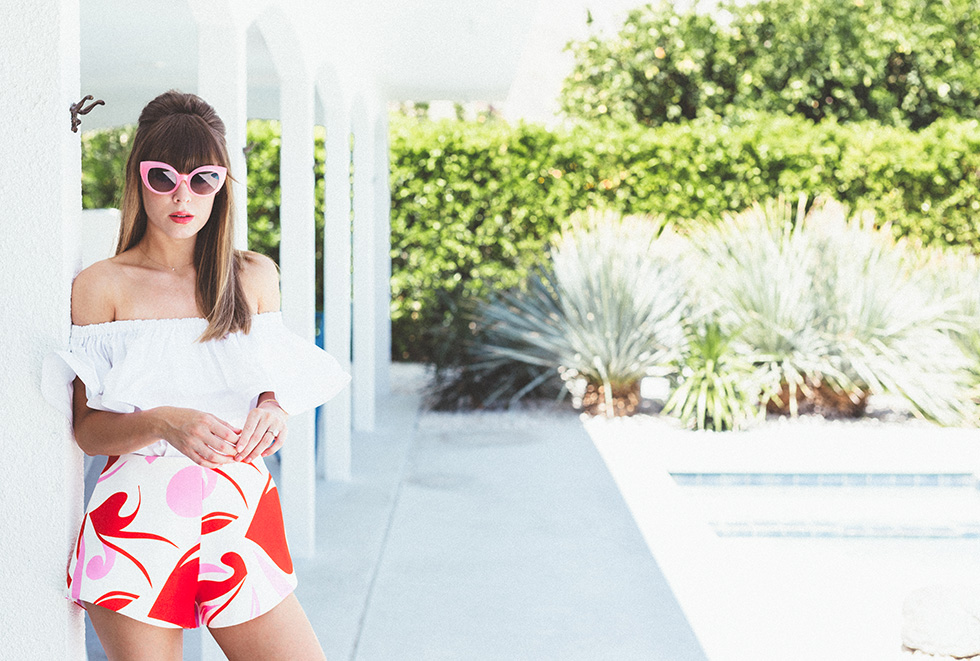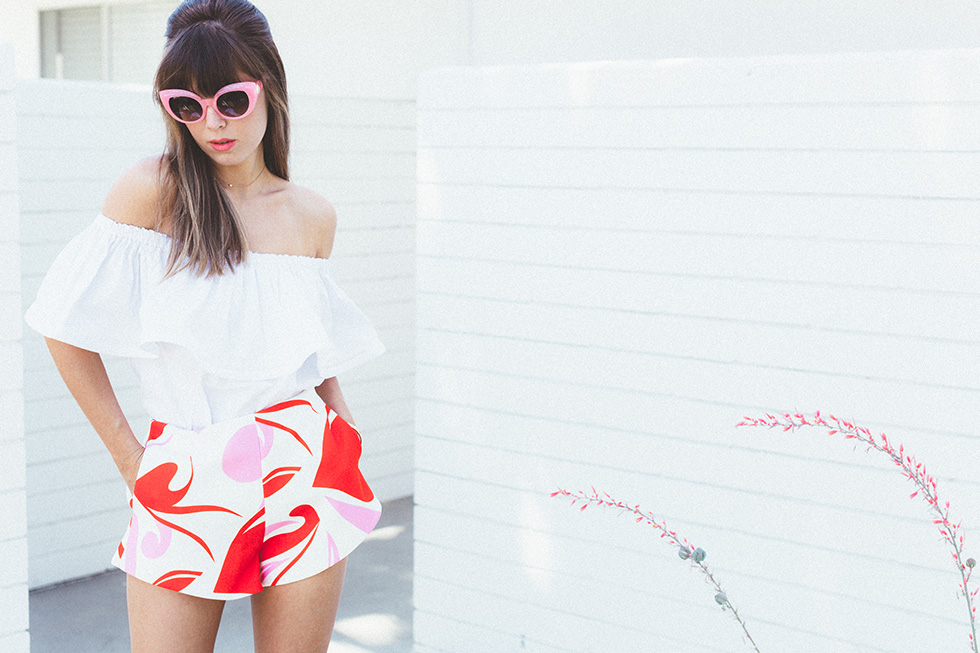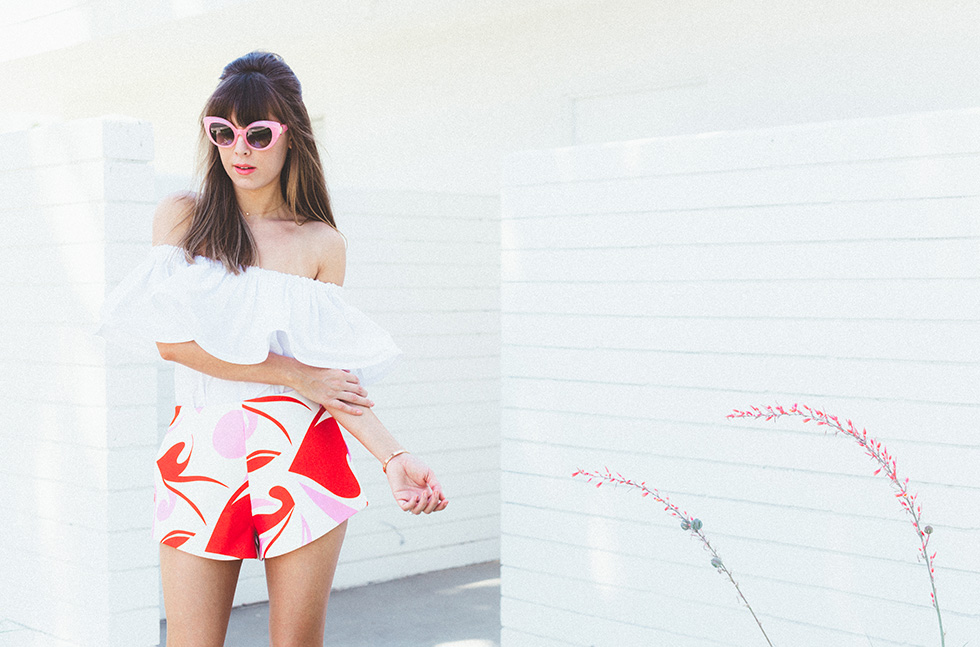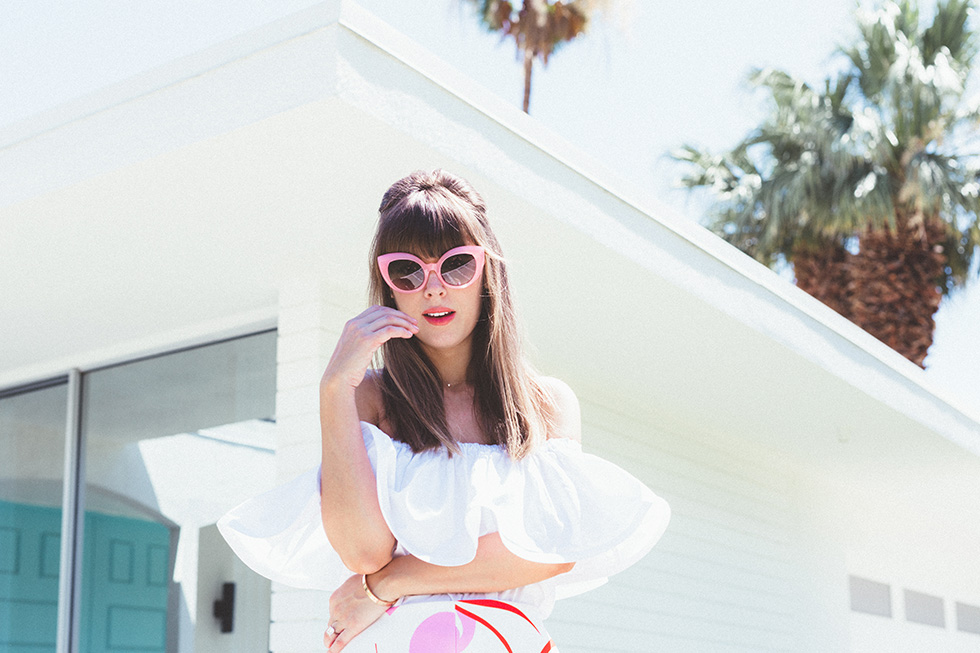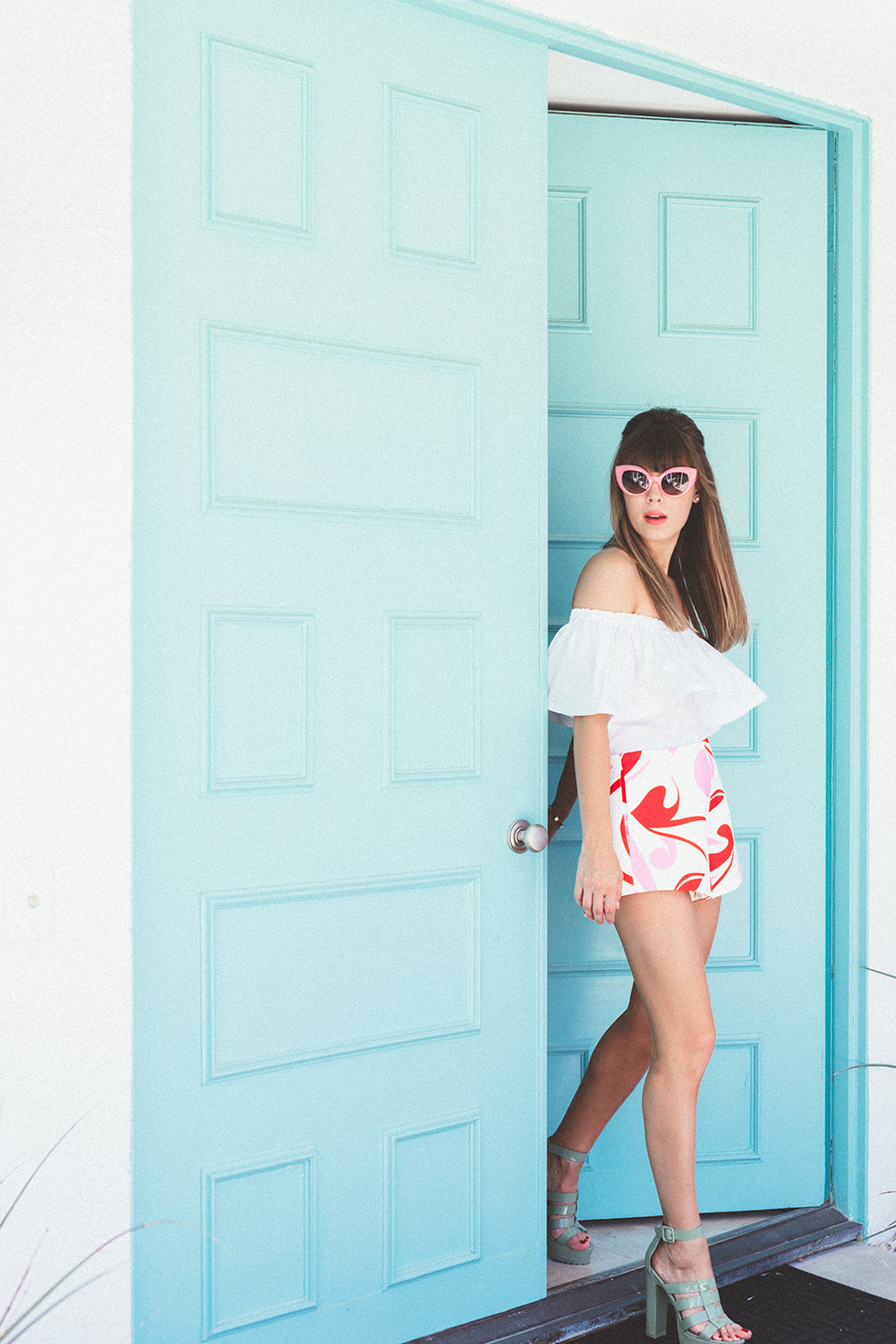 Every so often, the lovely ladies of Pop Sugar ask me to visit them as their guest for a segment of "We Spy Style" which I always find time in my schedule for! I've always been an avid Pop Sugar reader for all things fashion, lifestyle, fitness, beauty…you get the idea. So when they first asked me a few months back, I couldn't resist the invite. This week, I made my third appearance (check out past segments here & here) as a guest on their Fashion Police-esk series where we discussed one of my favorite looks, a good old fashioned off the shoulder. To watch it, click here!
The invitation couldn't have come at a better time as I'd just shot this off the shoulder look in Palm Springs and was gearing up to share it this week on the blog. This one by Line & Dot is one of my personal favs, I can't resist a good flounce – can you say insta-chic?! Whether a dress or a blouse, the off the shoulder is definitely this summers staple!
So whats the best way to bare your décolletage? I've rounded up a selection of my favorite blouses below if you feel like giving this look a go! The key in styling is proportion. Pair a larger flounce with a mini skirt, shorts or a high waisted trouser. The will blouse give the most basic bottoms a playful twist with just the right about of subtle sex appeal.
I'm particularly excited about the shoulder becoming the new focal point for skin considering how many seasons we've seen the midriff – it's so stale! So much pressure to keep our tummies tight. Ok maybe that's not a bad thing but I've personally been waiting for something new. So I have to ask, what's more sultry than the shoulder?!
Photos by Fred Cipoletti [thefeedproducts style='four']