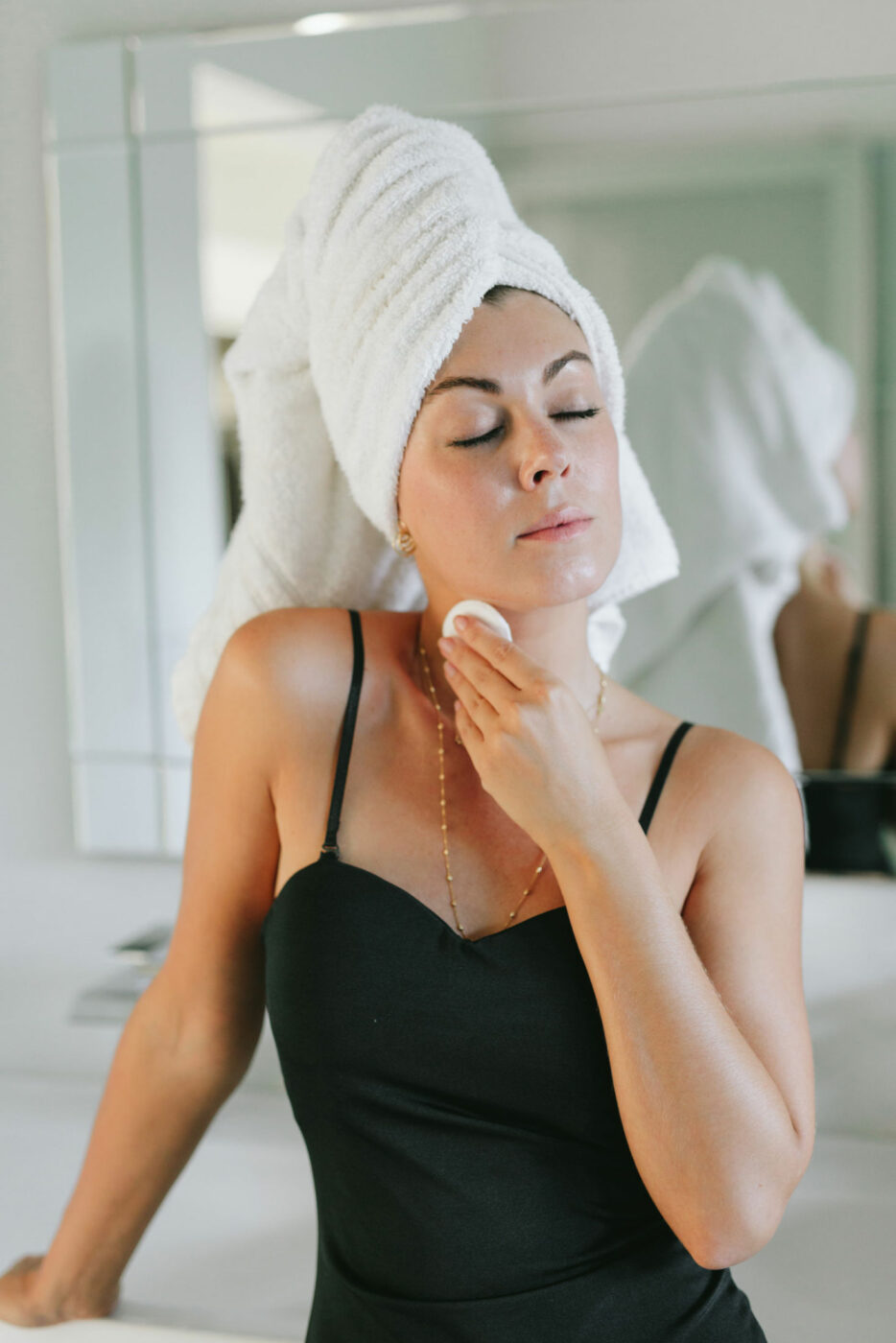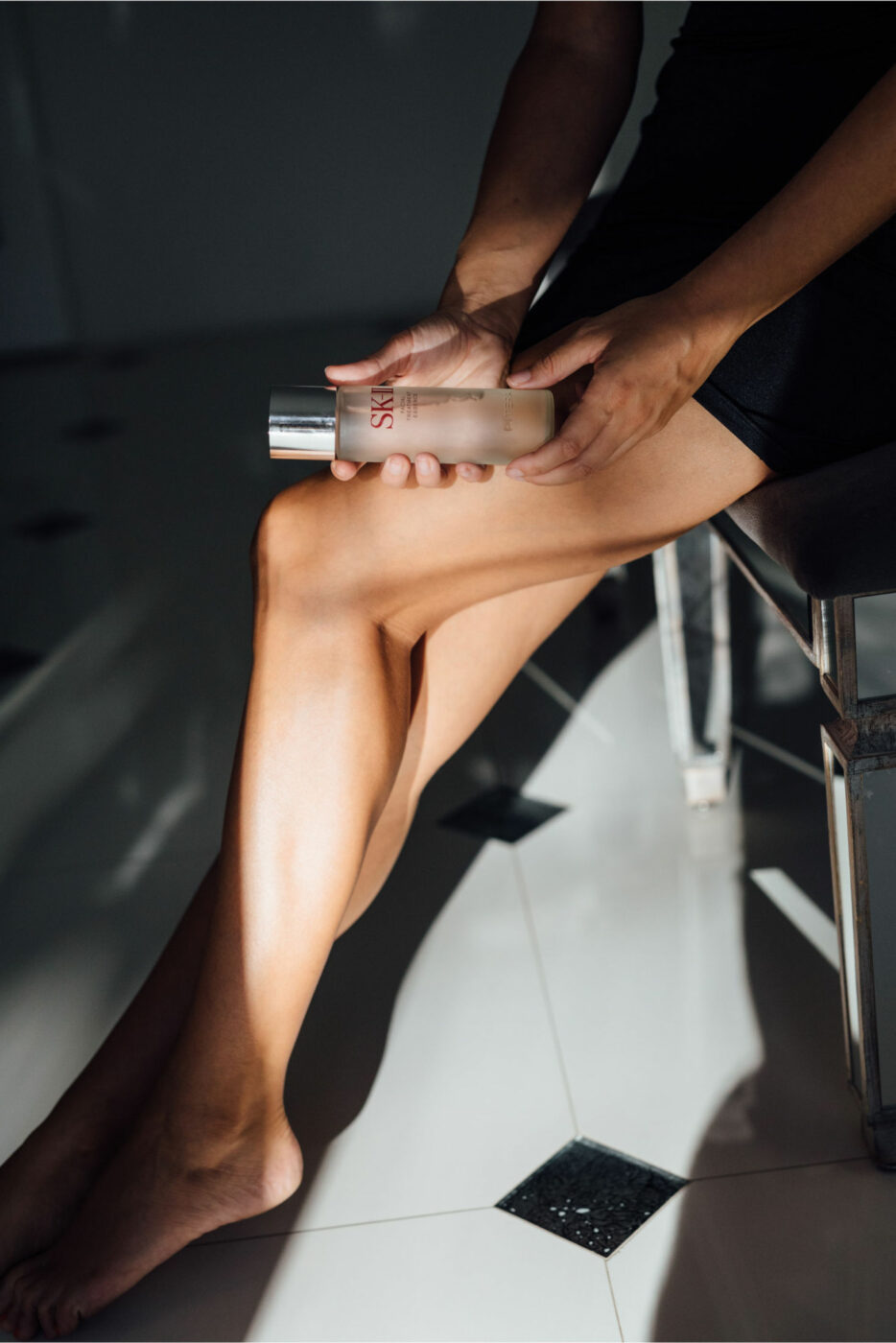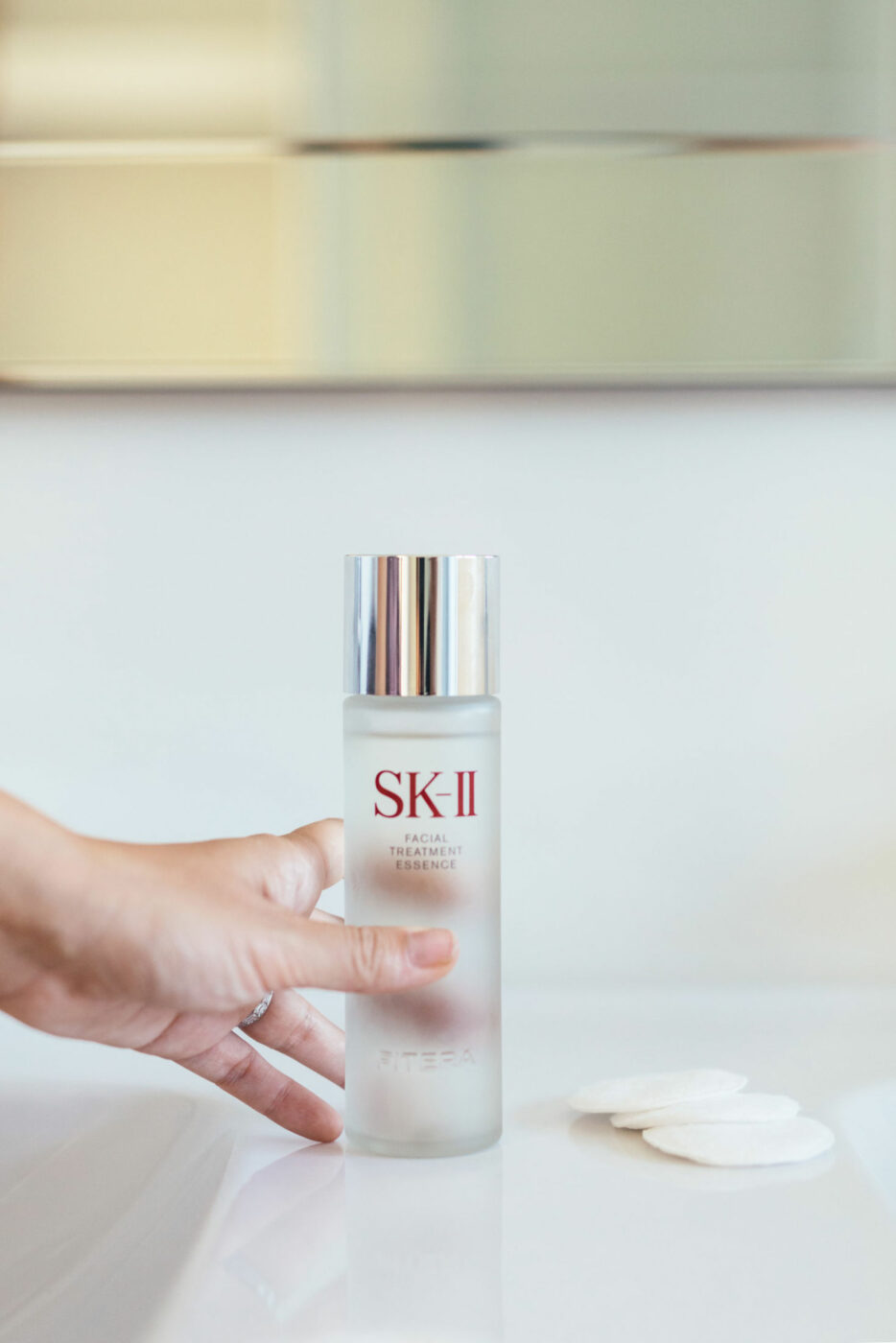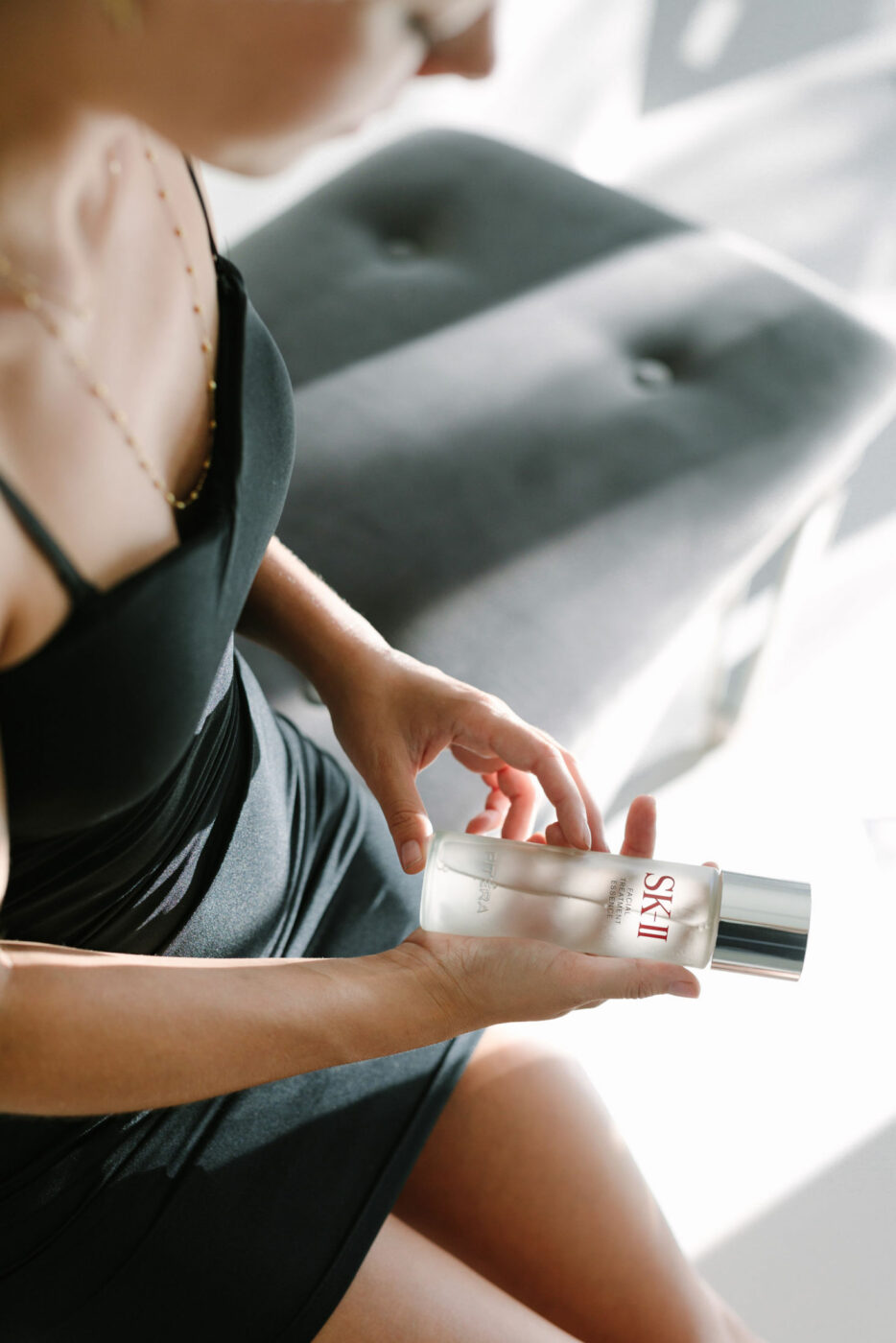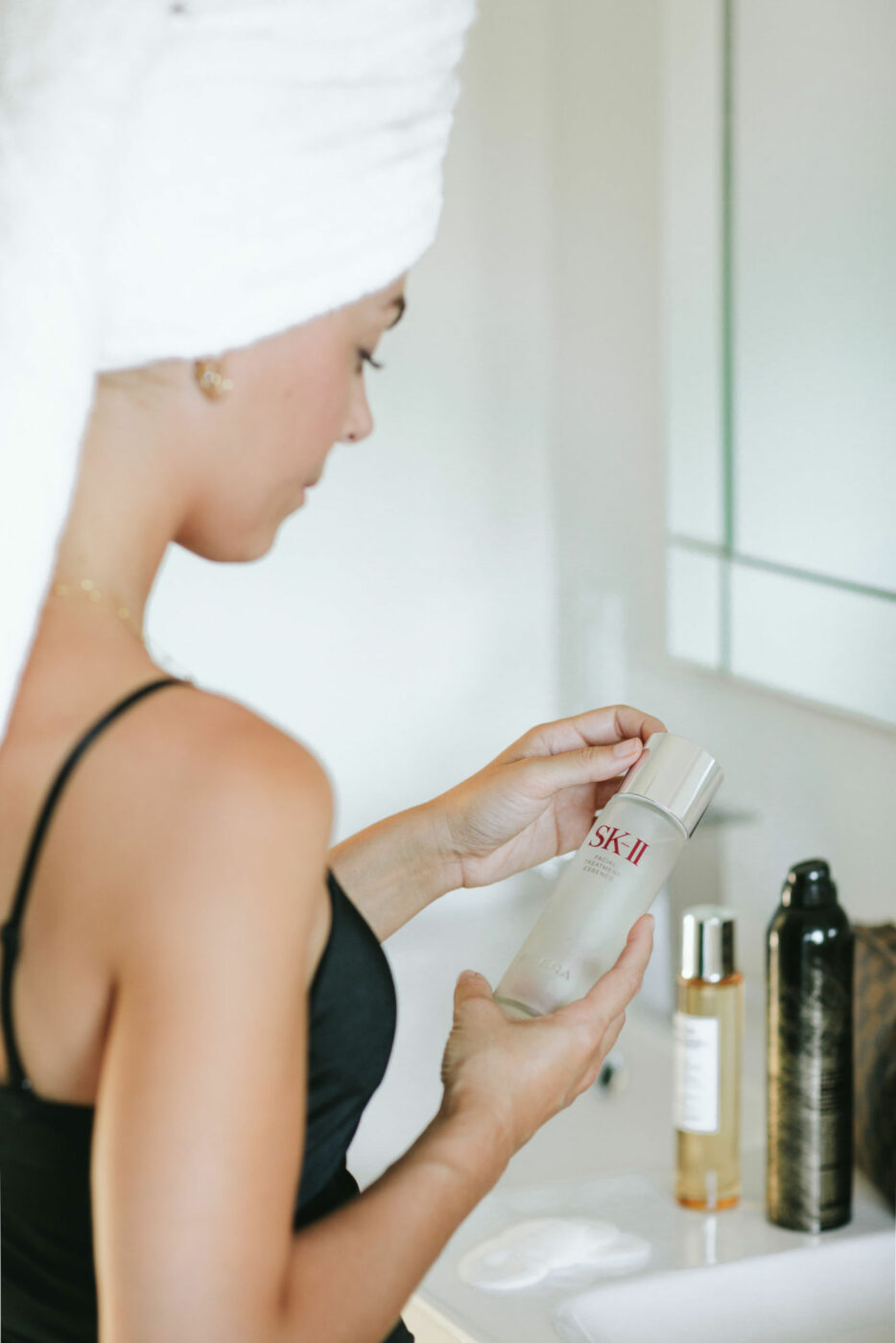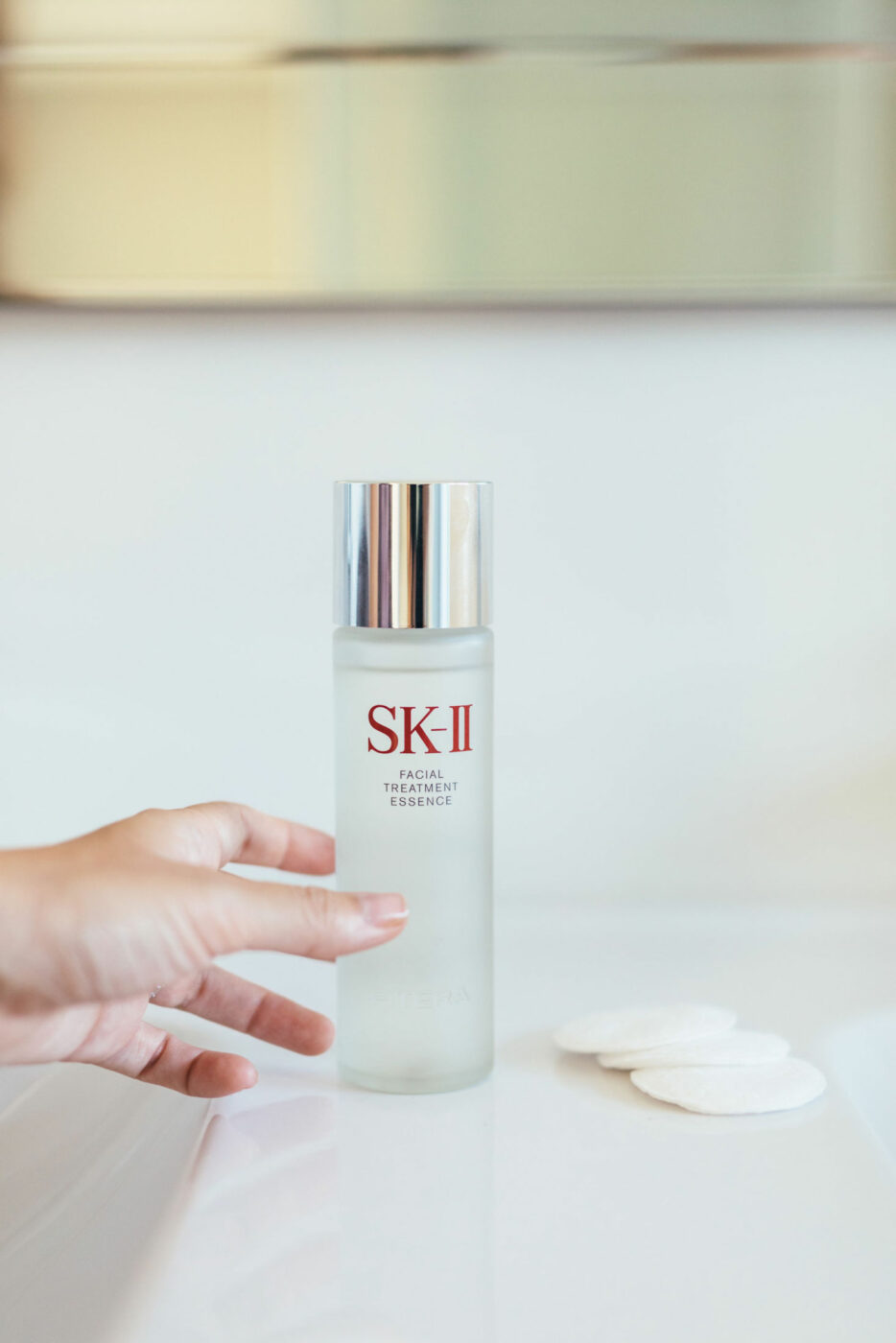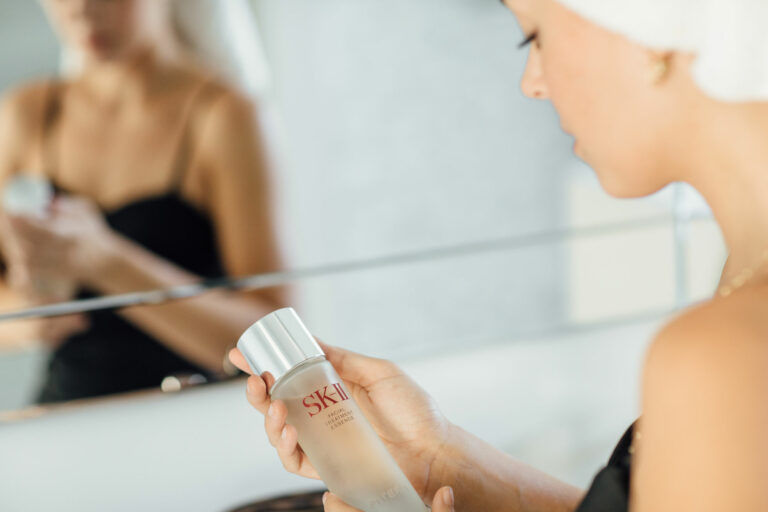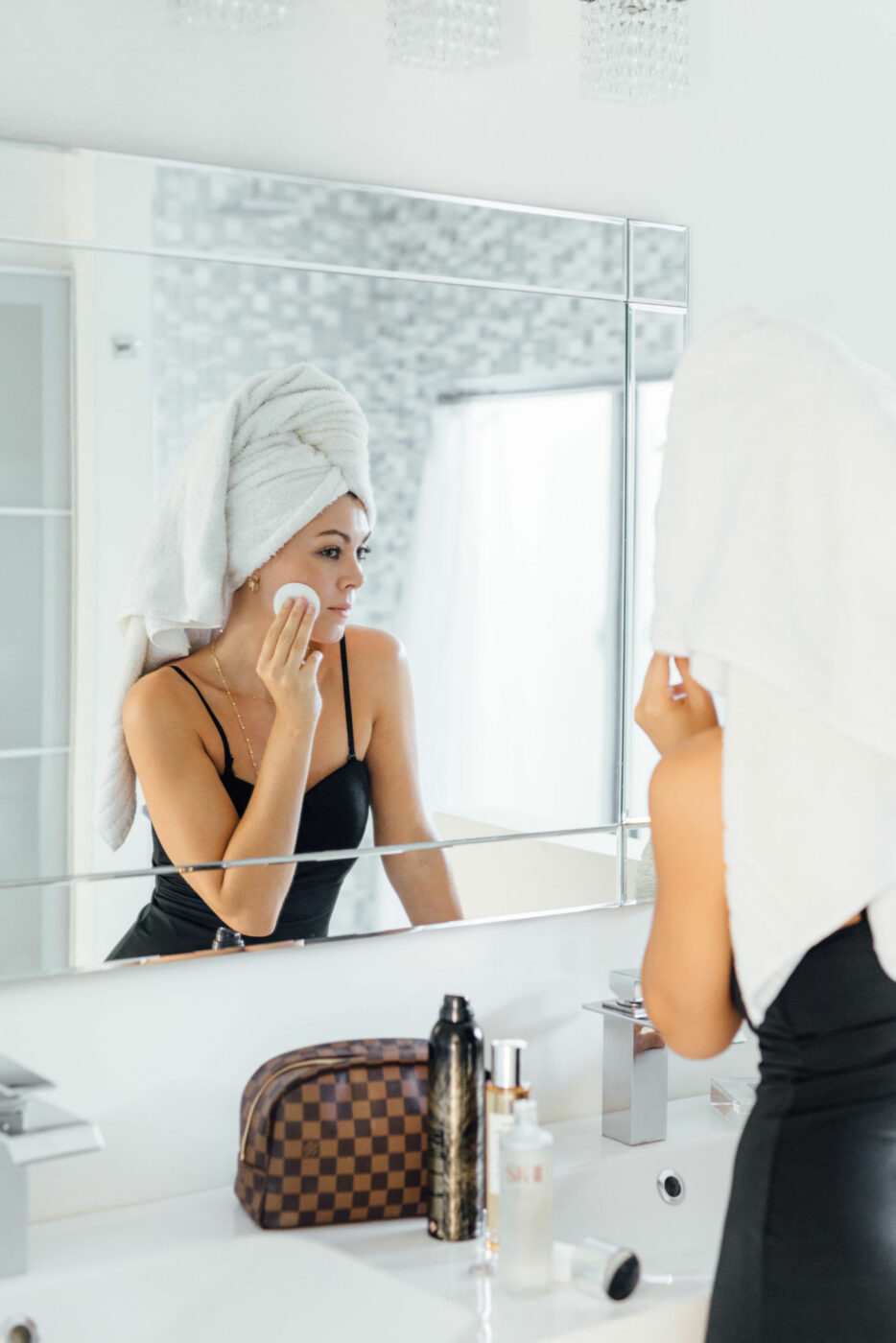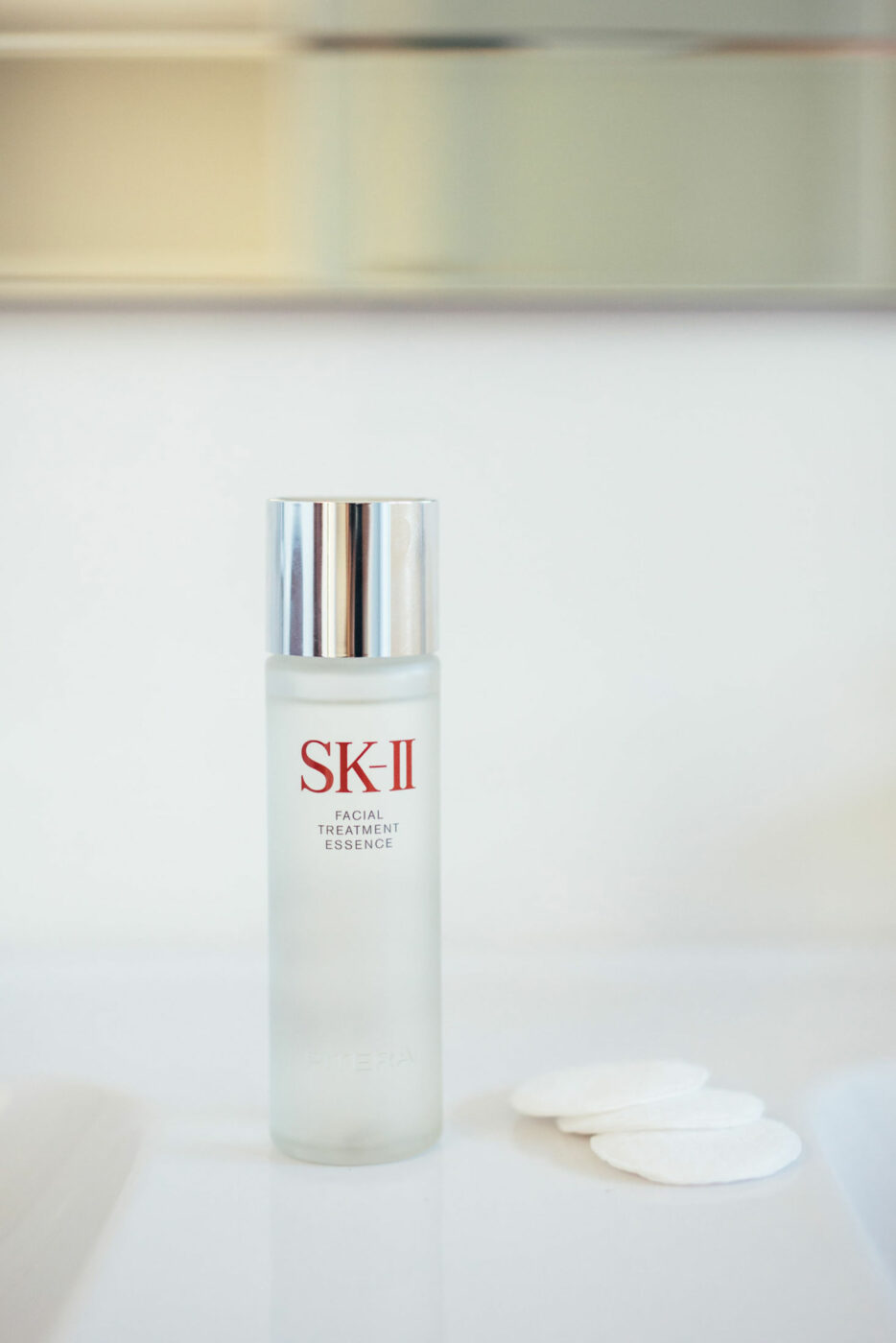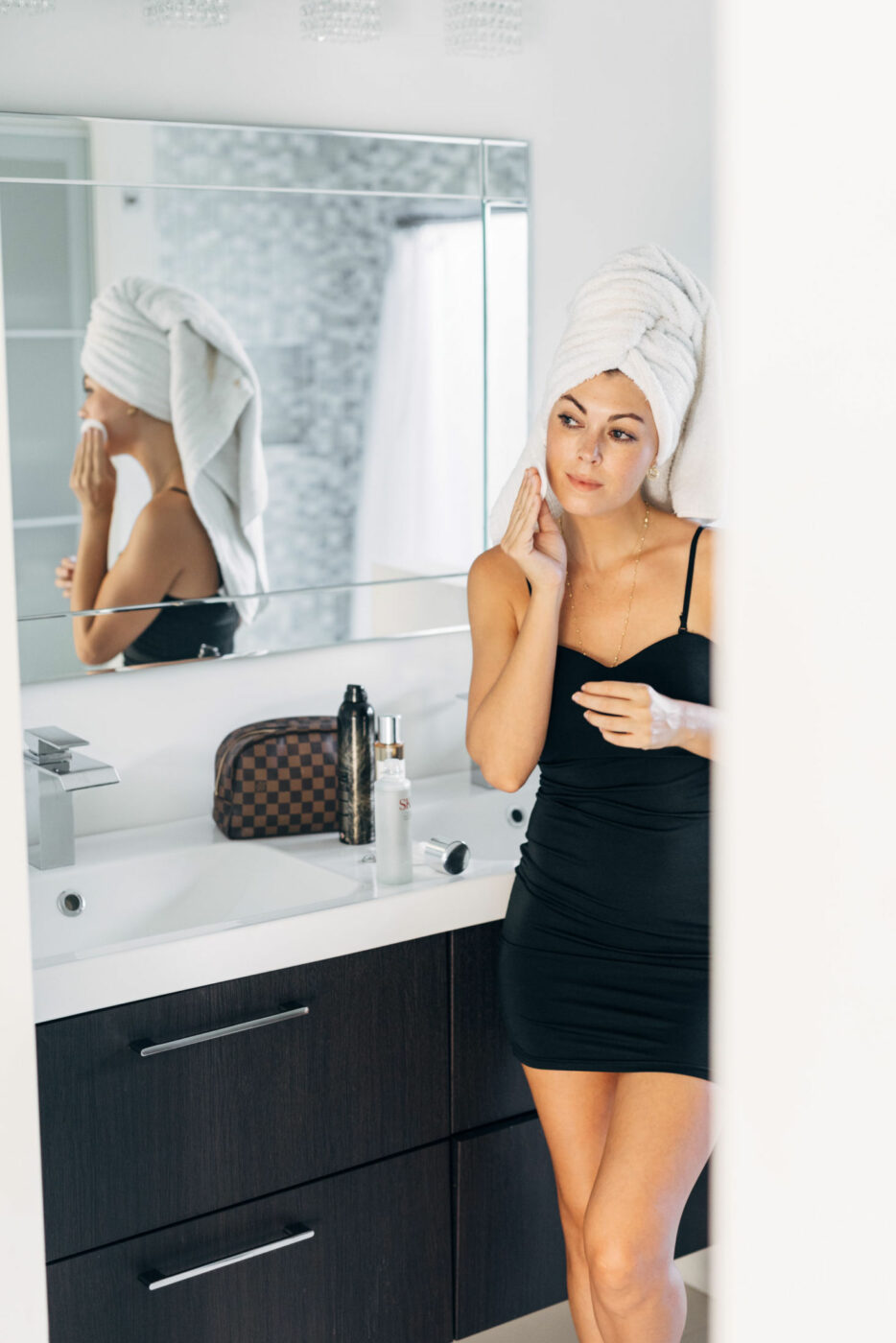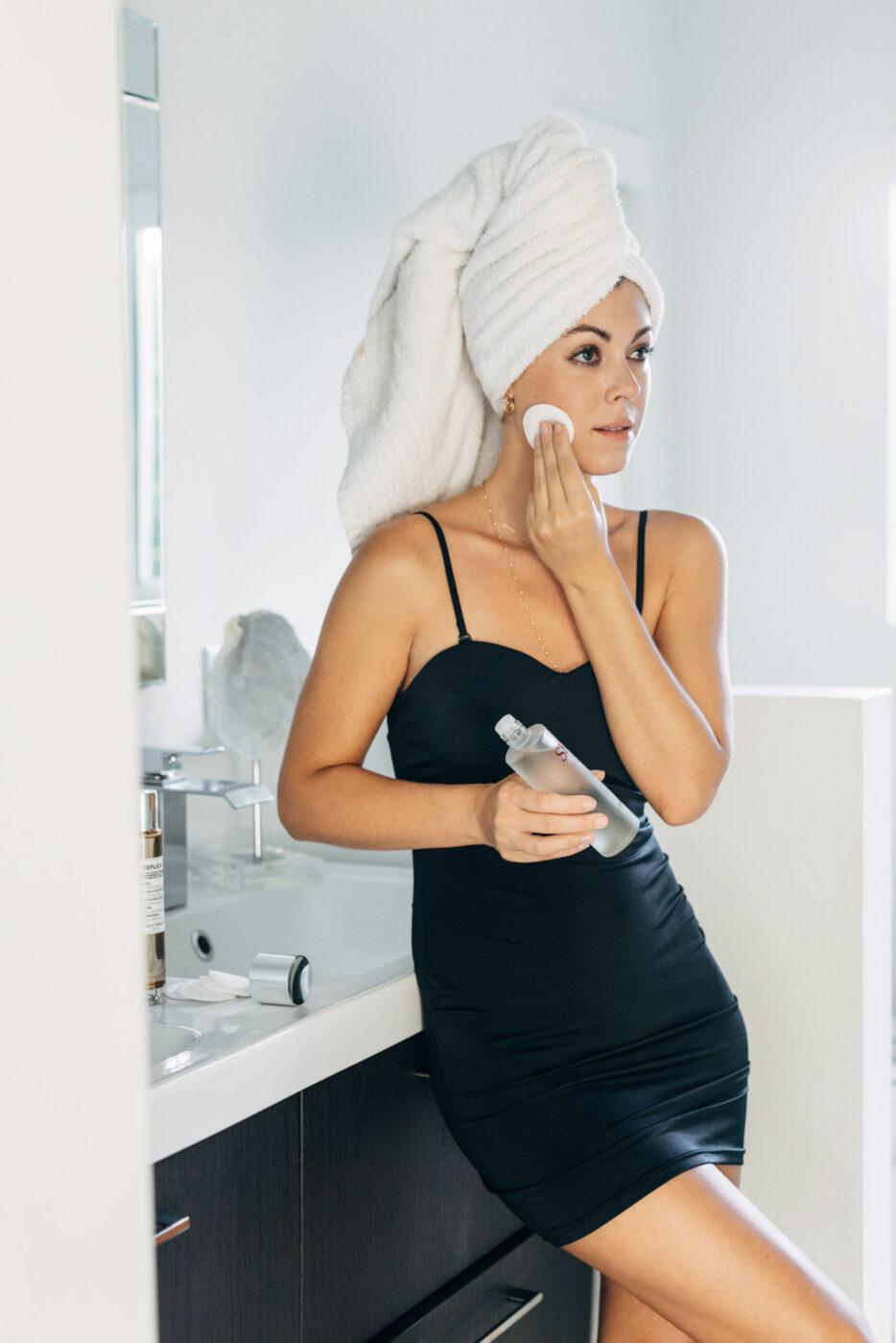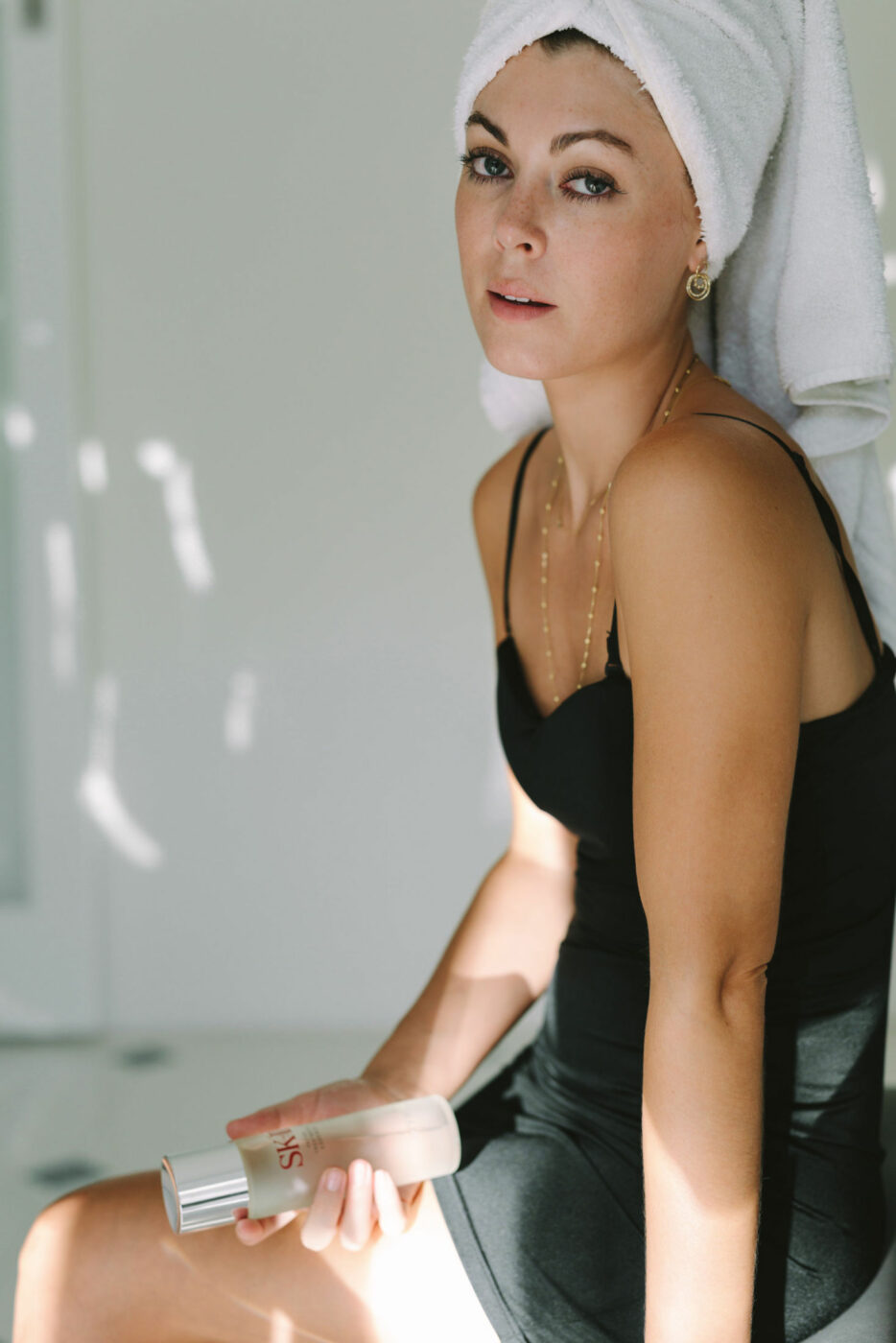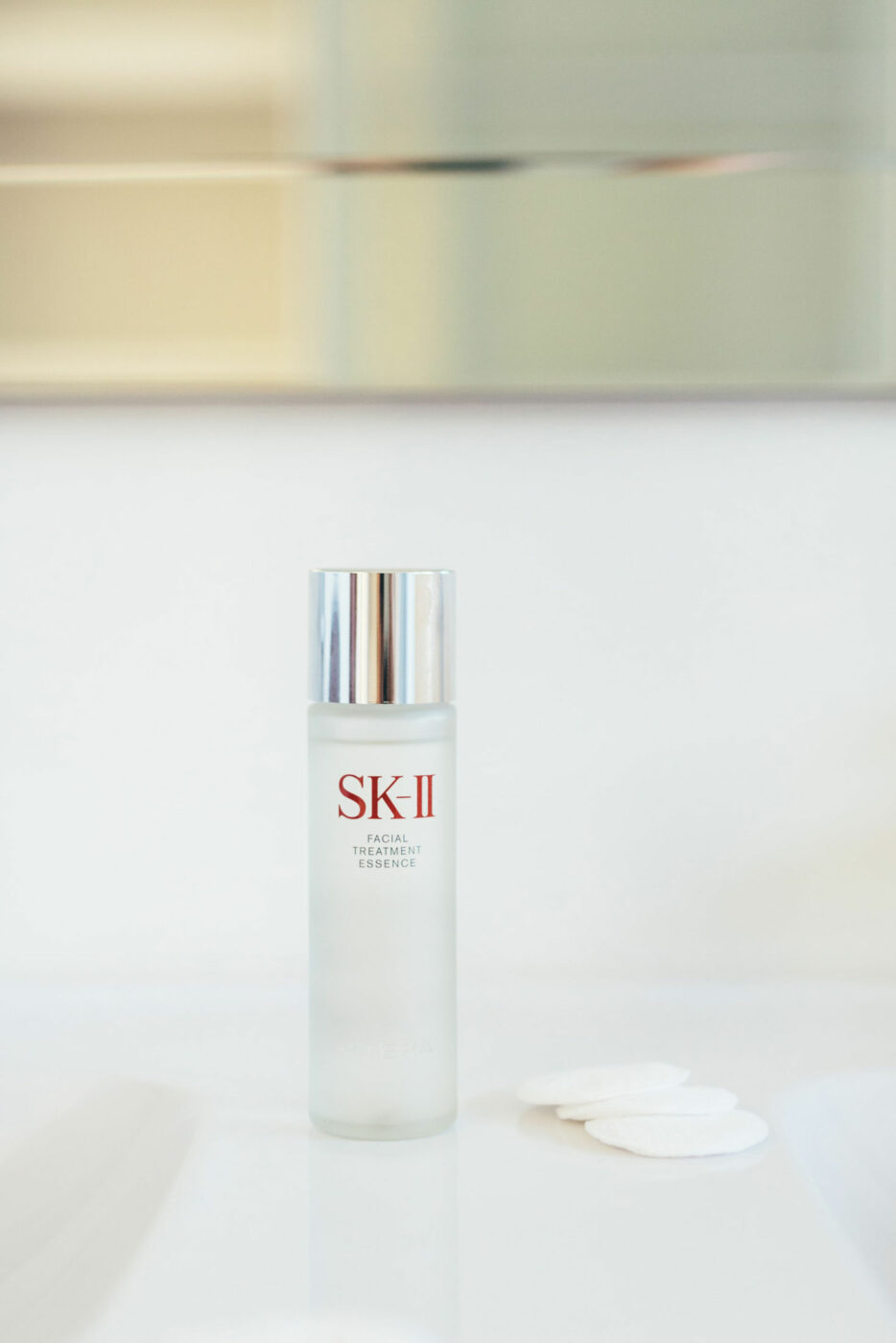 As evident from my social media content lately, my summer has been filled with a ton of travel. I'm an explorer at heart and love the experiences that come with exploration, but balancing a healthy routine – in terms of taking care of myself and my skin – is difficult on the road. Before leaving on our #MMWorldTour, I was conscious of prepping for the trip with my well-being in mind. Since I think most of us struggle with balancing health and travel, I wanted to share something that's really been working for me!
A few weeks ago, I started using SKII Facial Treatment Essence after cleansing in the morning and at night. It's a Japanese beauty secret that's referred to by beauty experts as miracle water because of its exclusive ingredient, Pitera, which promotes the skin's natural surface rejuvenation process. It's been just a few weeks since I've used it but I'm already noticing the difference in hydration which has left my skin glowing. As of late, my skincare concerns have been my dark spots and maintaining firmness. All of those flights and late nights leave me feeling dehydrated and dull. But as proof from the photos, I'm already starting to see the results through my skin's transformation
So as I embarked on our travels and prepped for upcoming Fashion Month, I also embarked on my #OneBottleAwayFrom journey SK-II's Facial Treatment Essence – it's the first thing I pack! We all know it's not very ideal to hop off a plane and have to head straight to a meeting, but this has been my secret weapon to getting through those moments, it's really helping me to look and feel my best which is what matters most.
While I wish I could soak in a bath tub of this magical essence, I use it in the morning and the evening after cleansing. First, I soak a cotton pad with SKII Facial Treatment Essence and then, tap it gently and evenly onto my face to enhance absorption. I also love putting it on my neck and chest, pressing gently and evenly onto my skin until the essence has soaked in.
If you're struggling with your own skin issues, hopefully this post will inspire you to start your #OneBottleAwayFrom journey. So, I have just one question for you. When will you start?!
Also, over on my YouTube channel, I've released a video that will really show my skin's transformation. It's so important to me to share real findings and results with you, so I thought this would be an amazing way to show you how it's actually working before you decide to invest (or choose to enter my giveaway which I'll be doing soon! Stay tuned.)
Photos by Fred Cipoletti