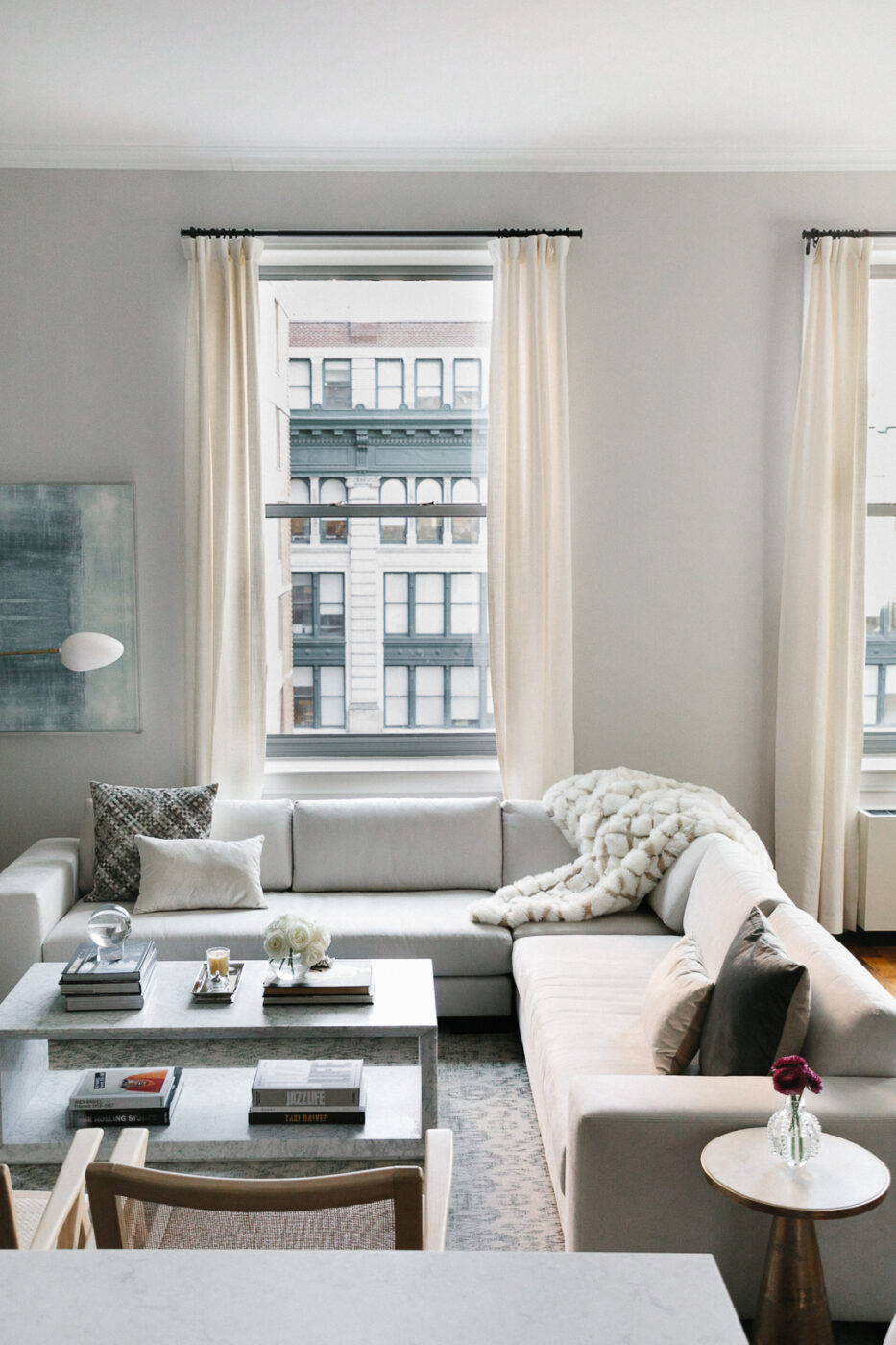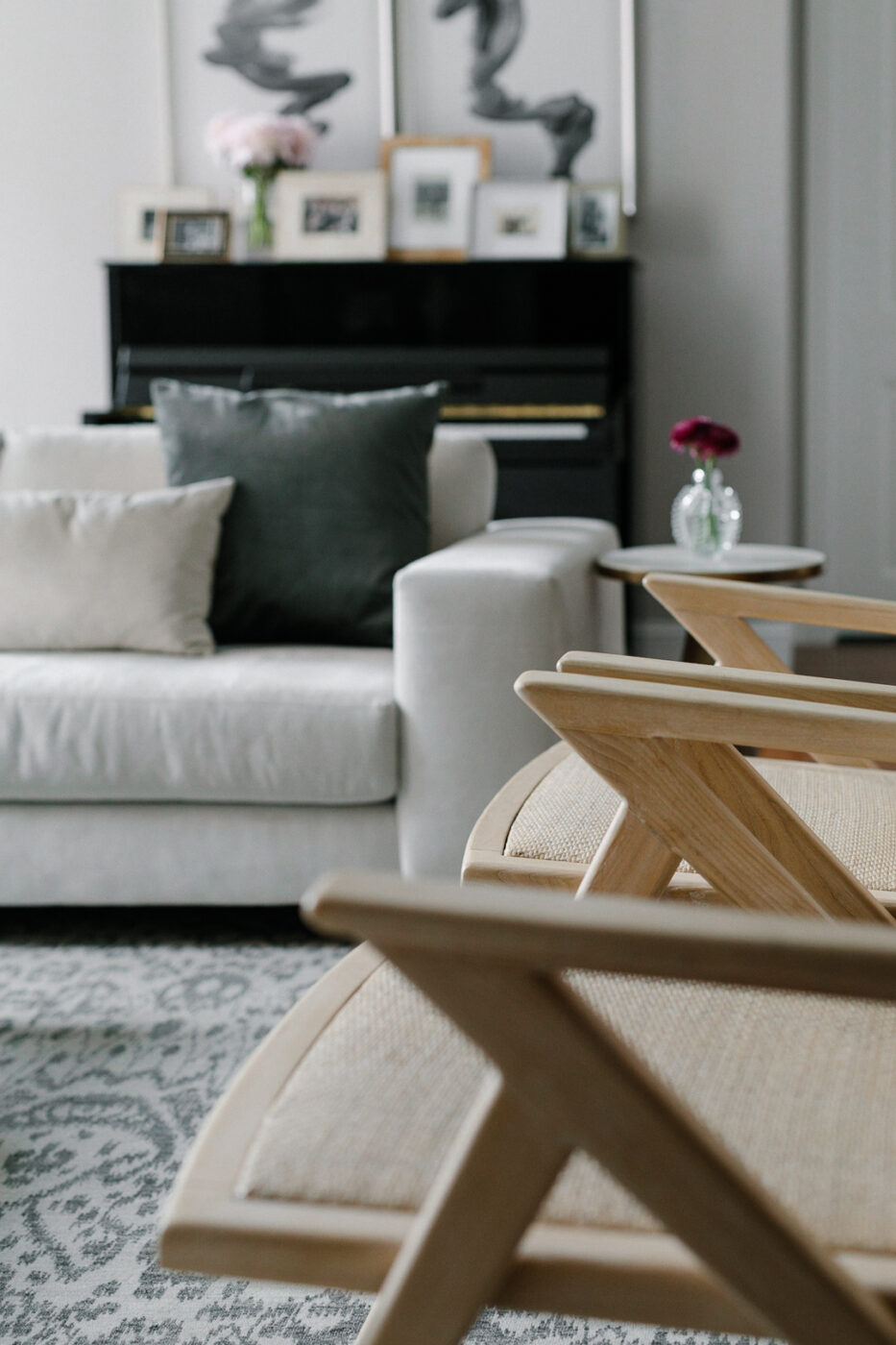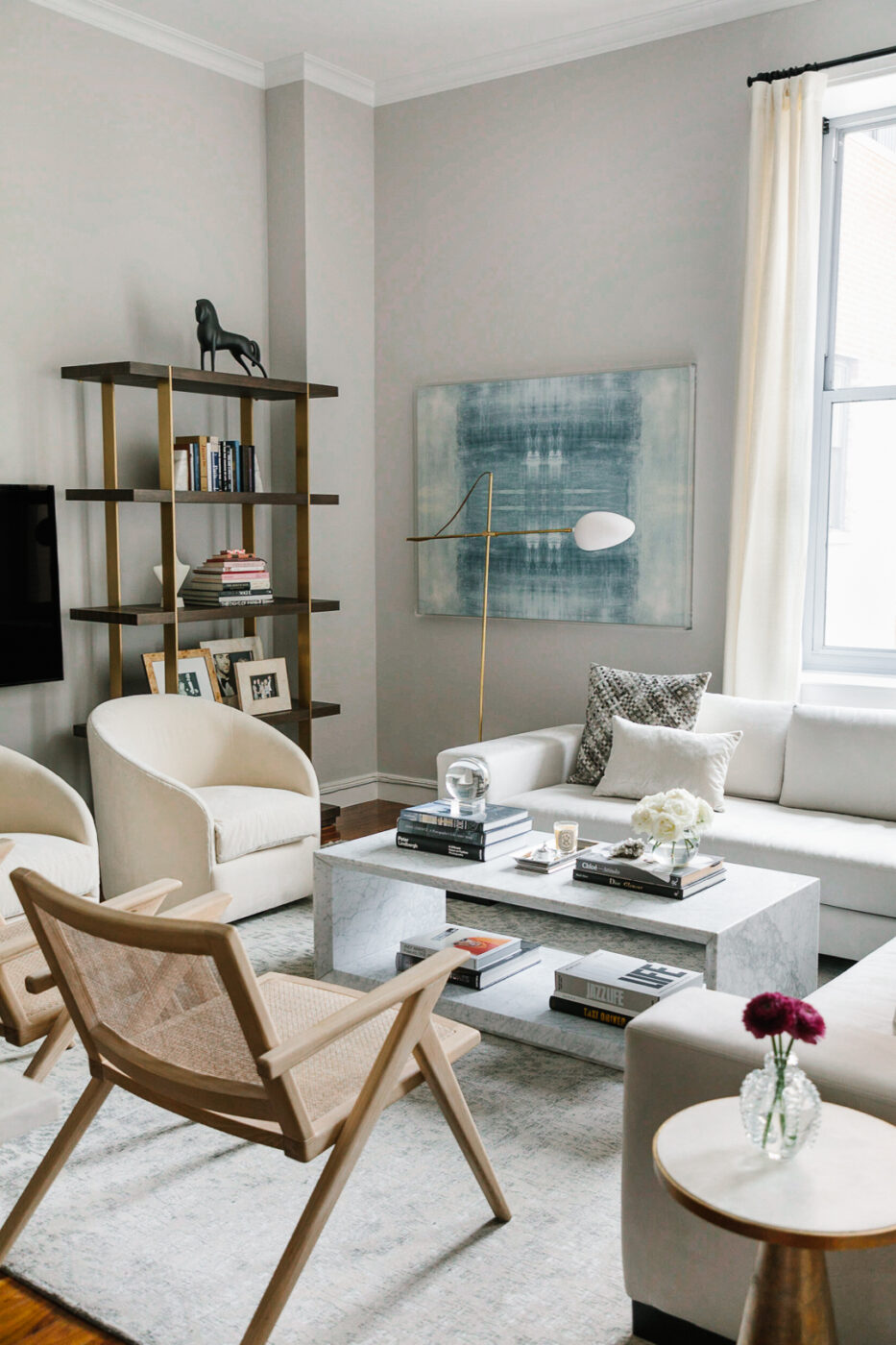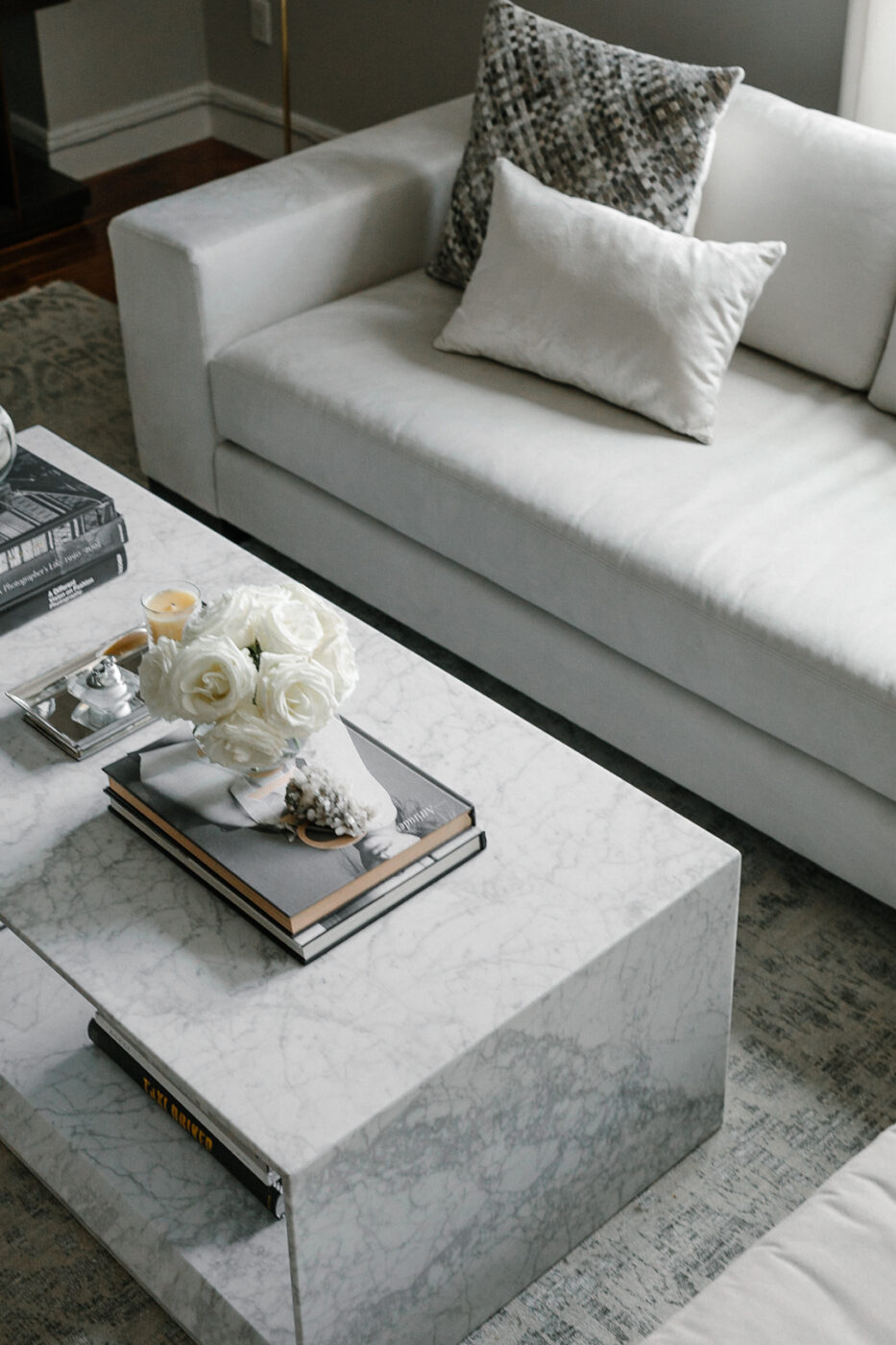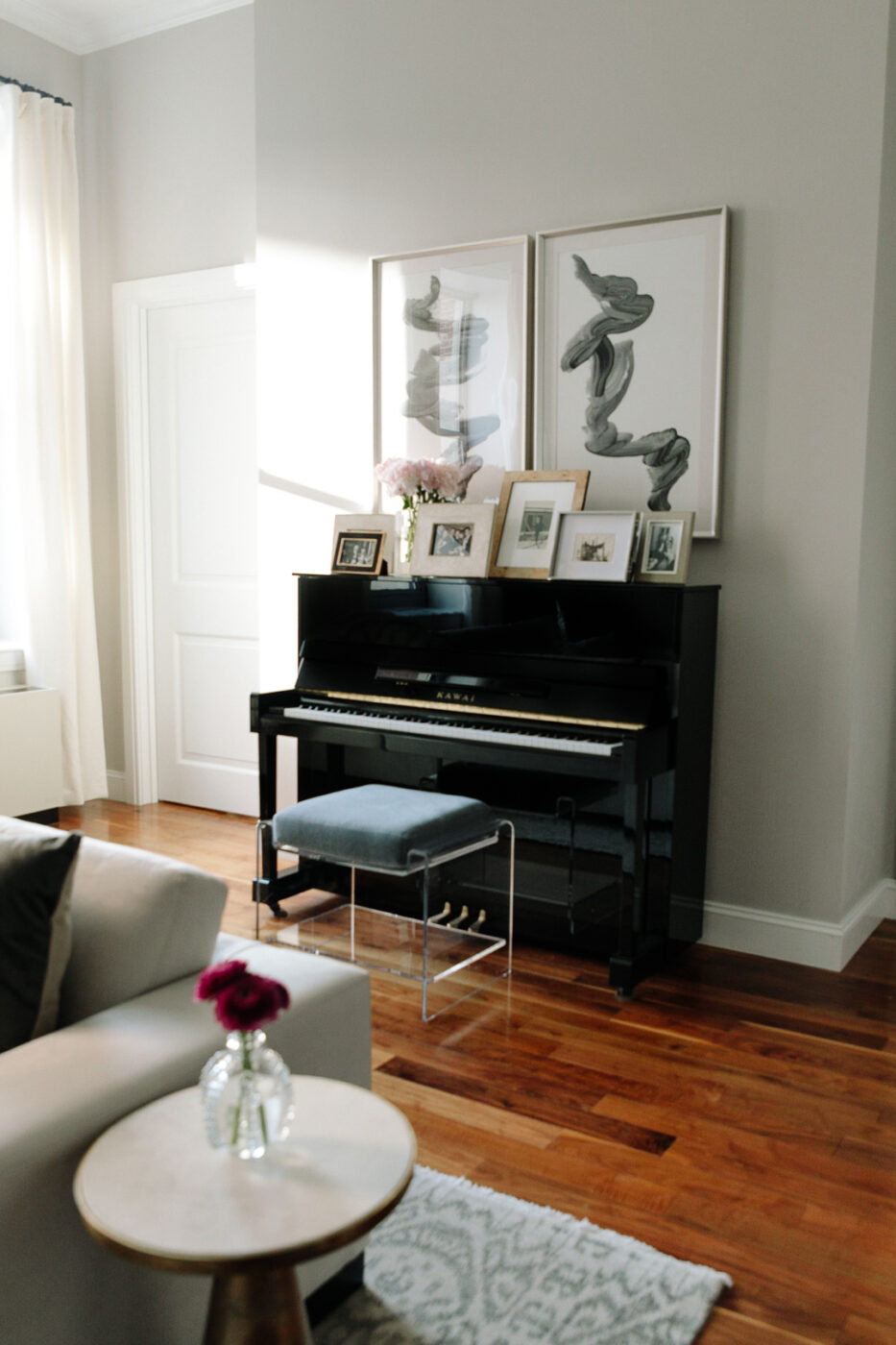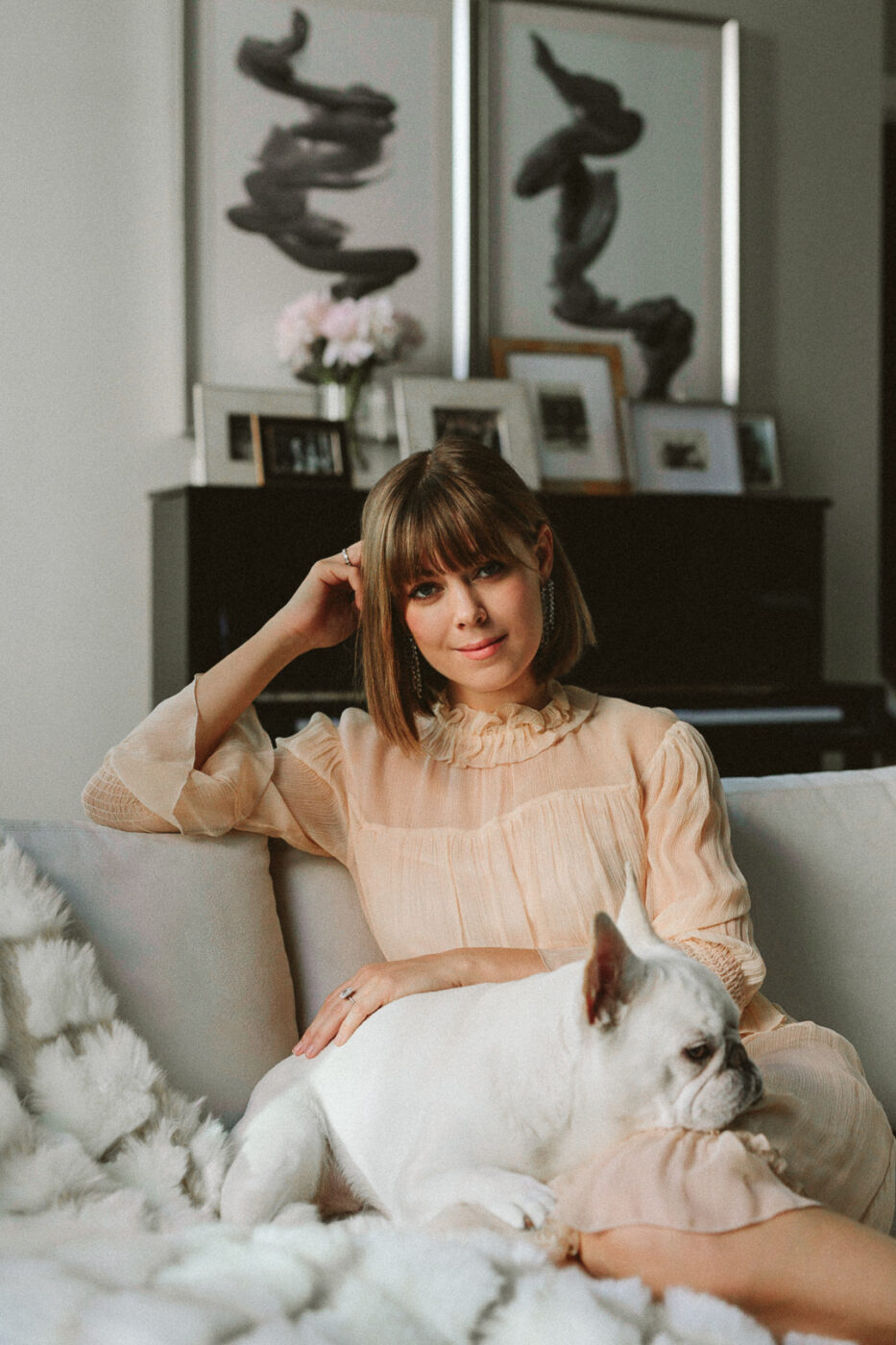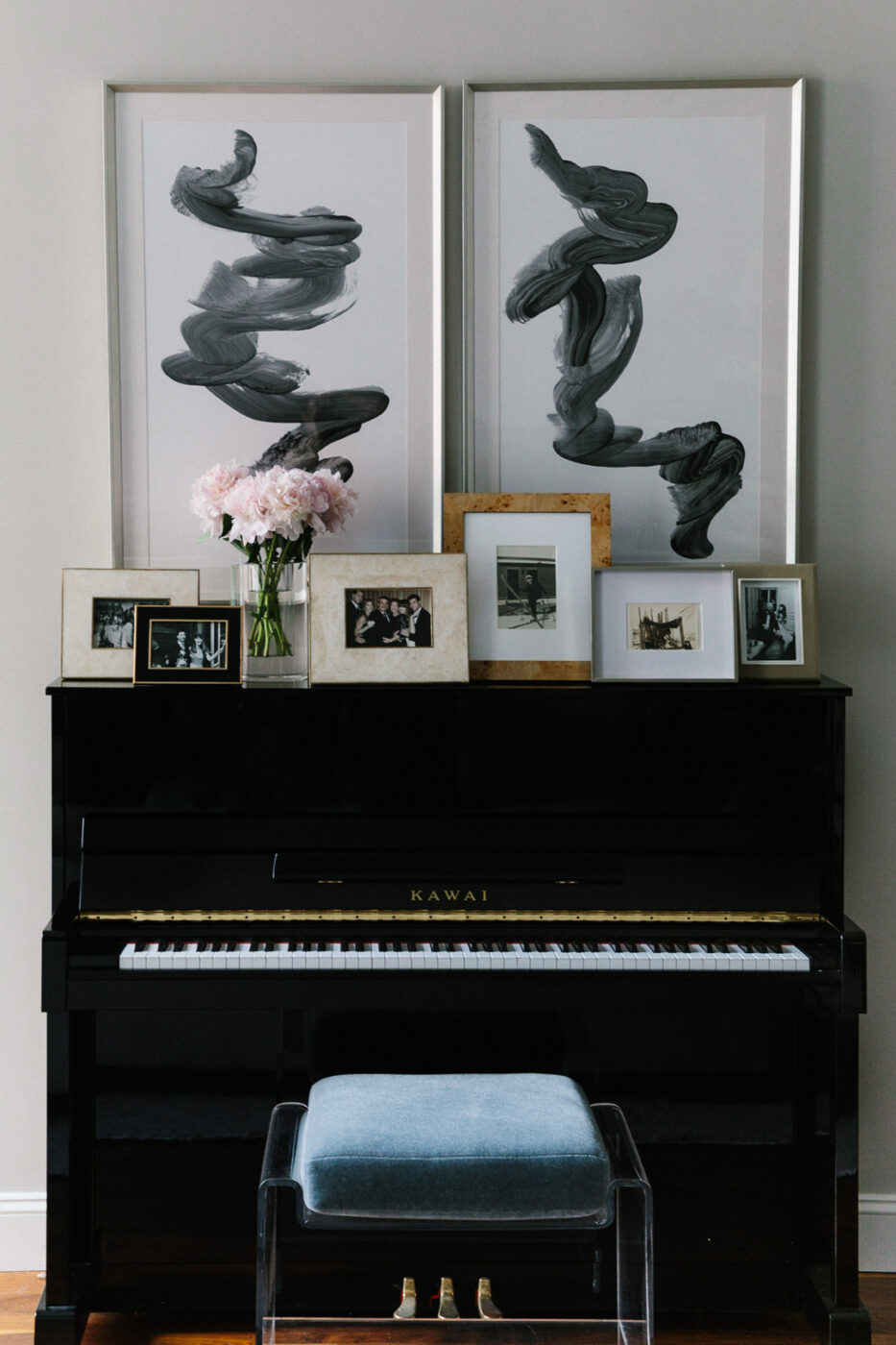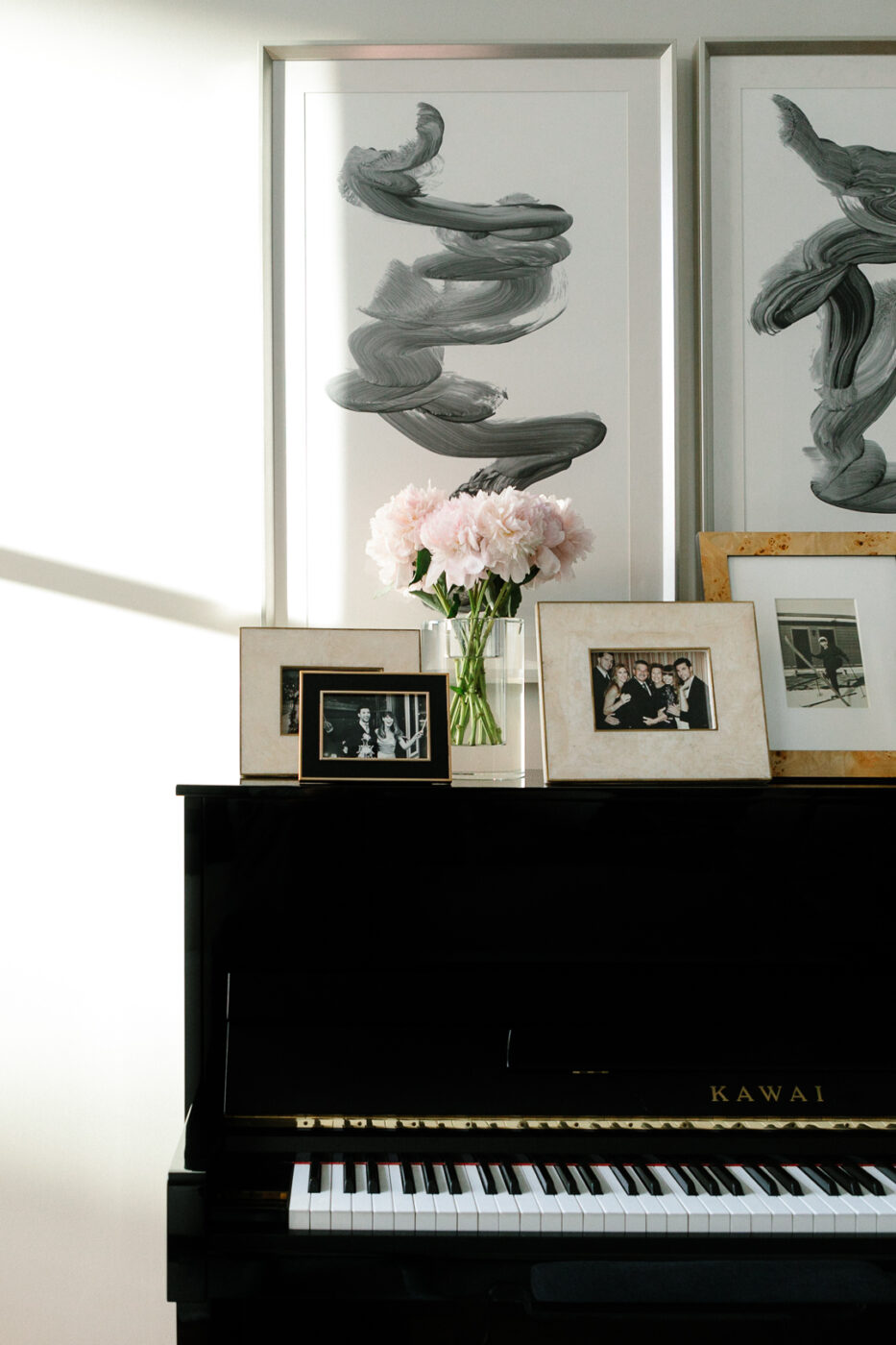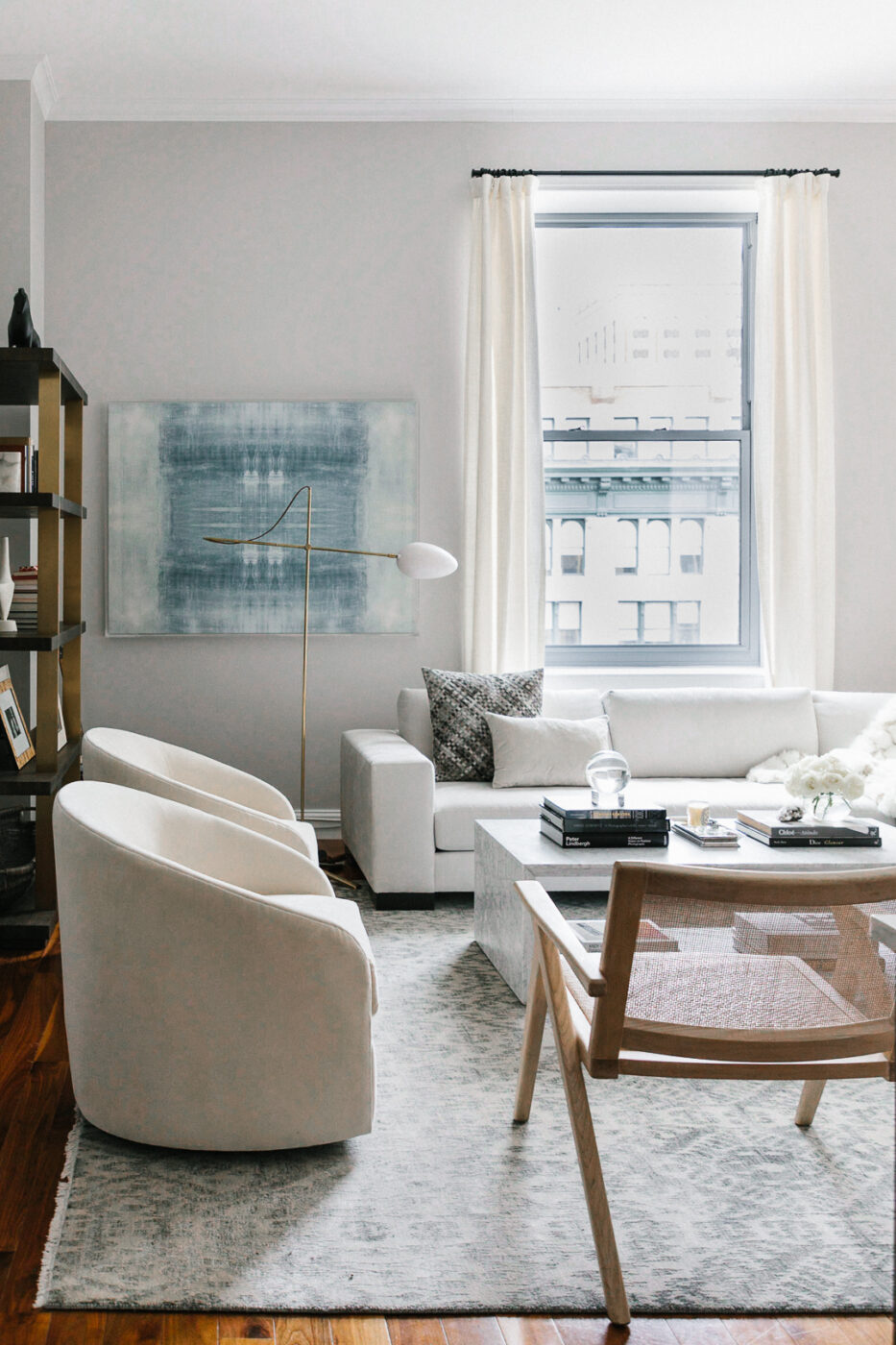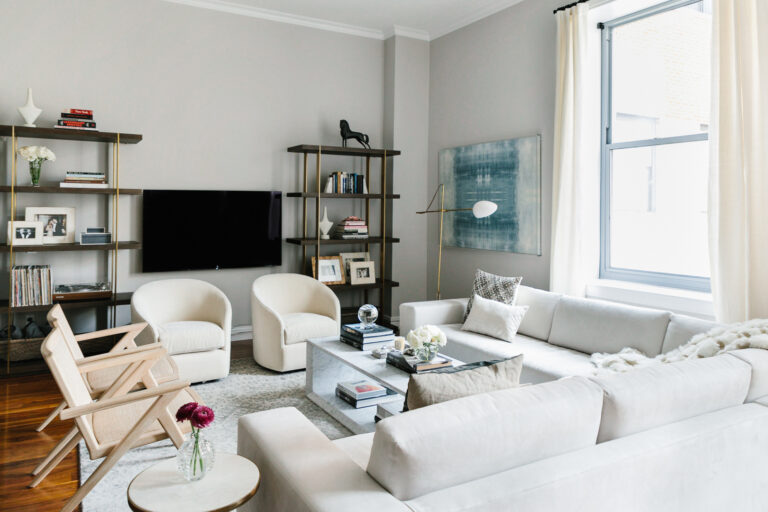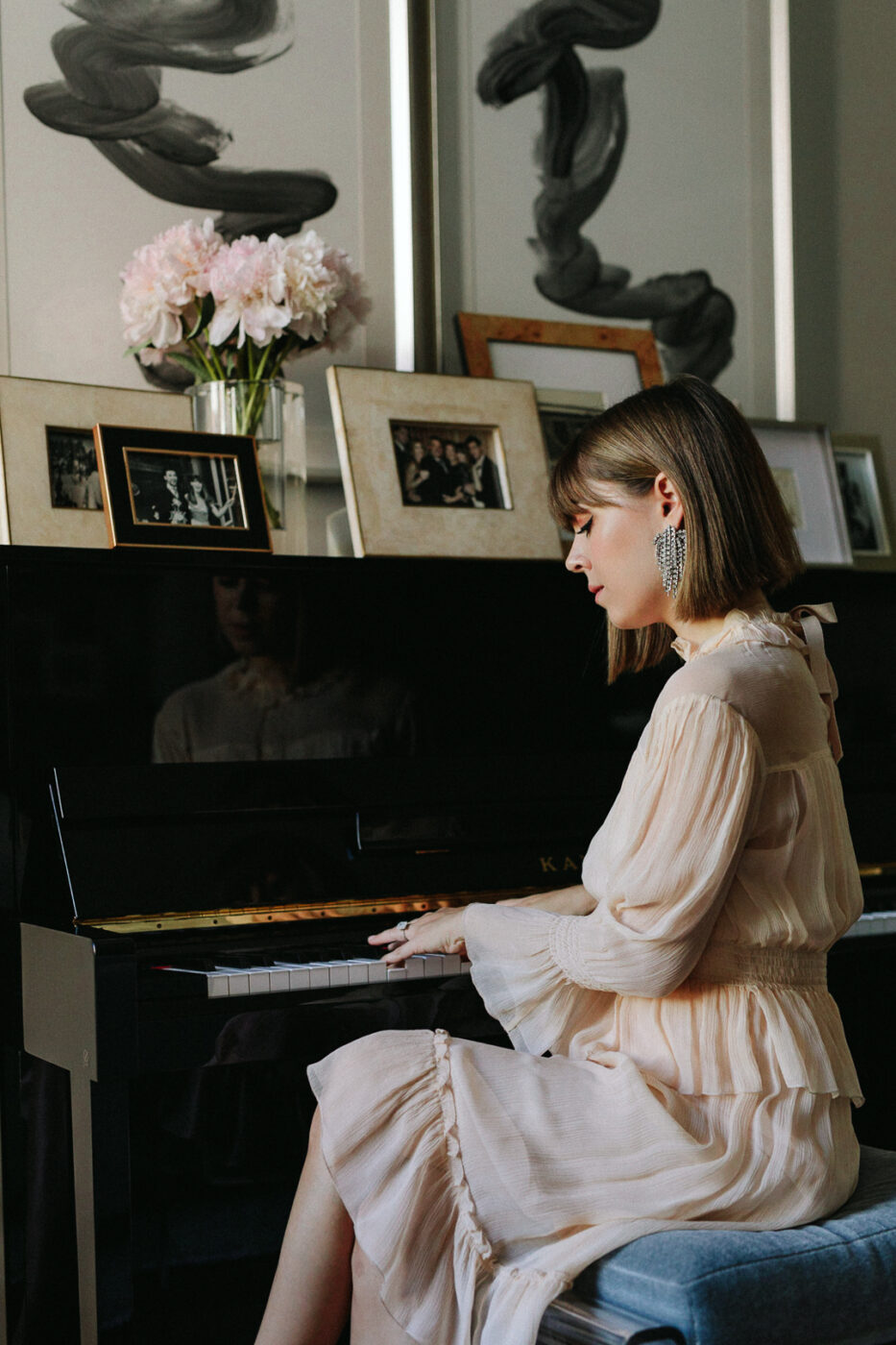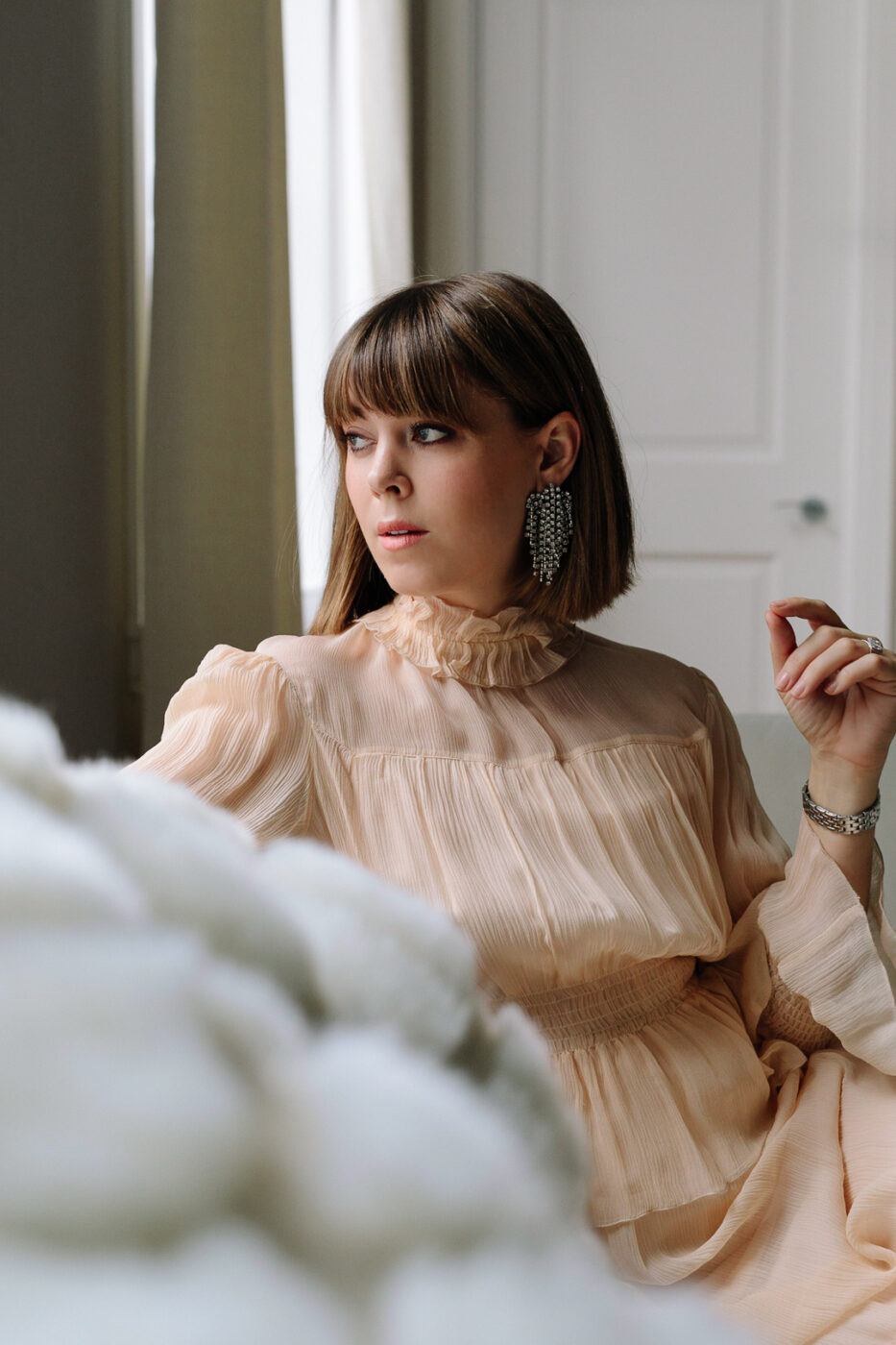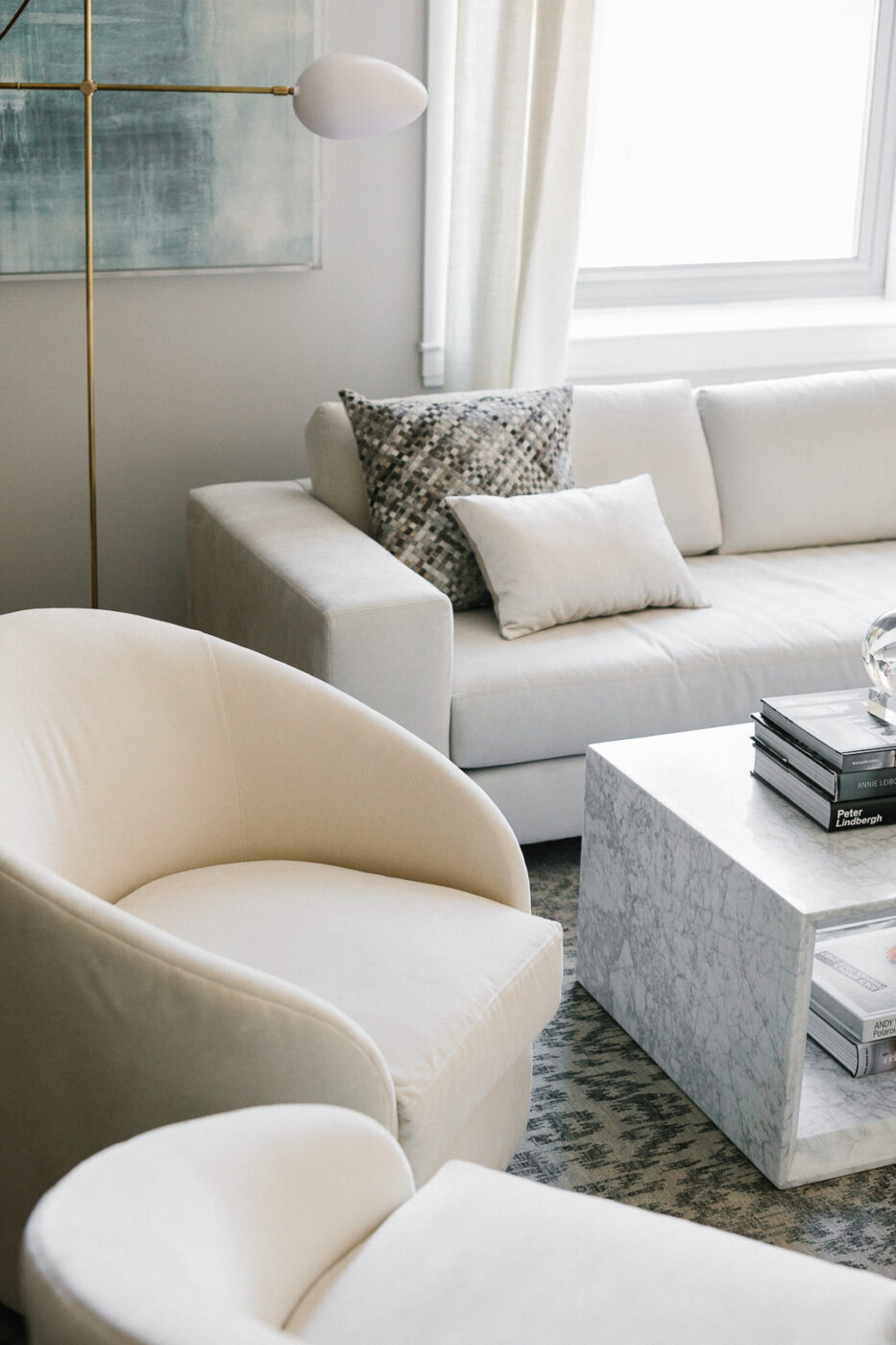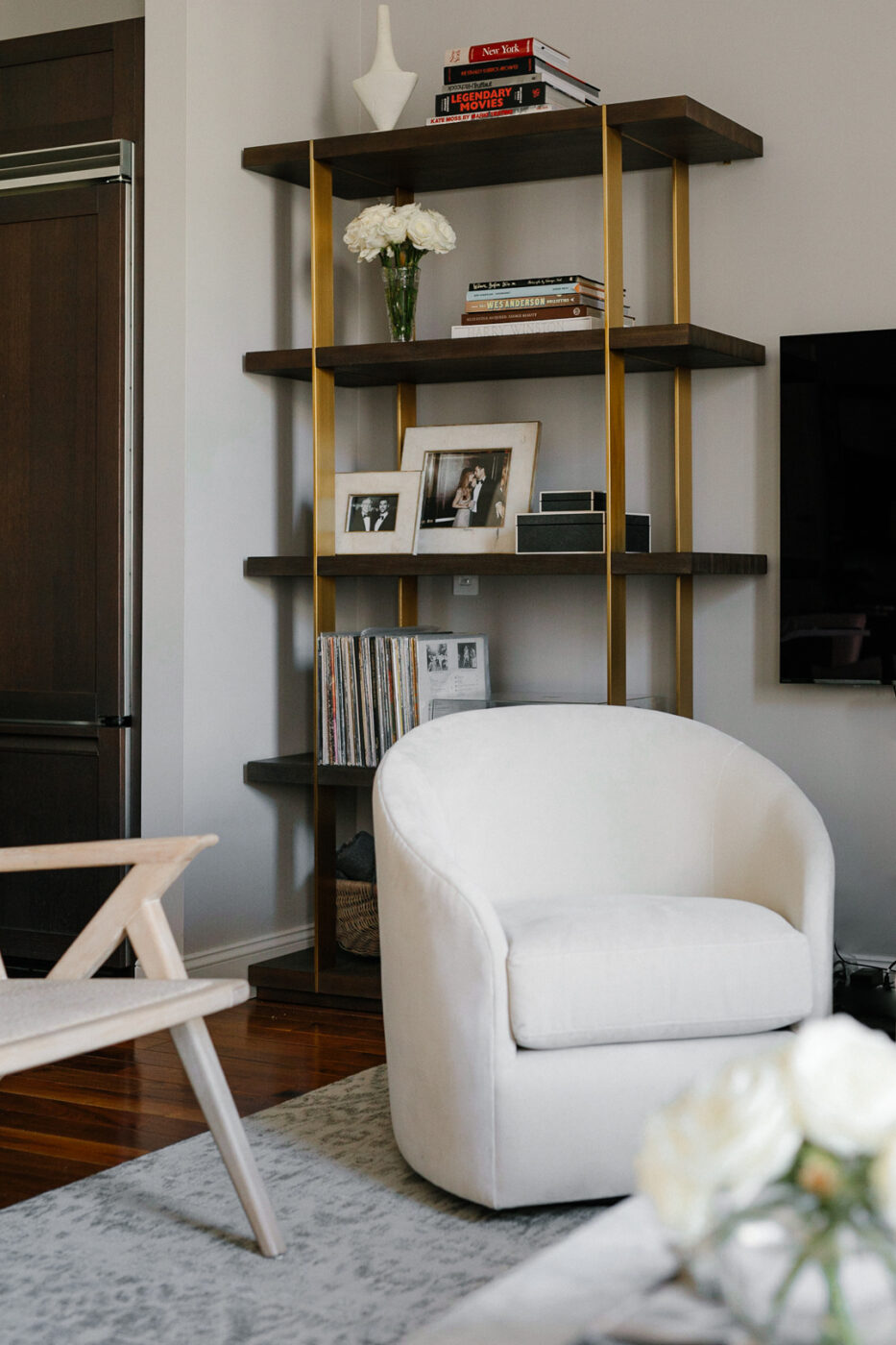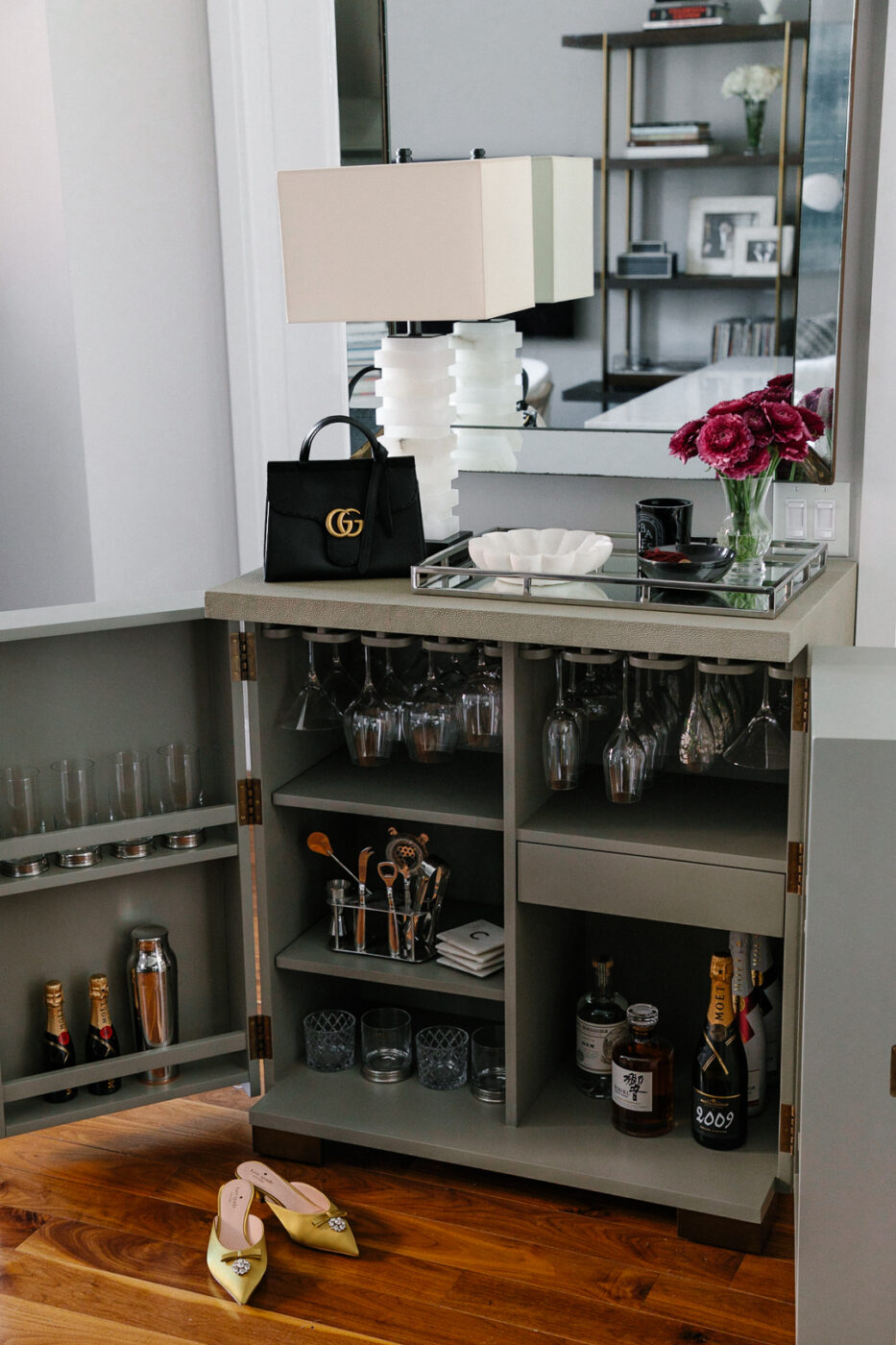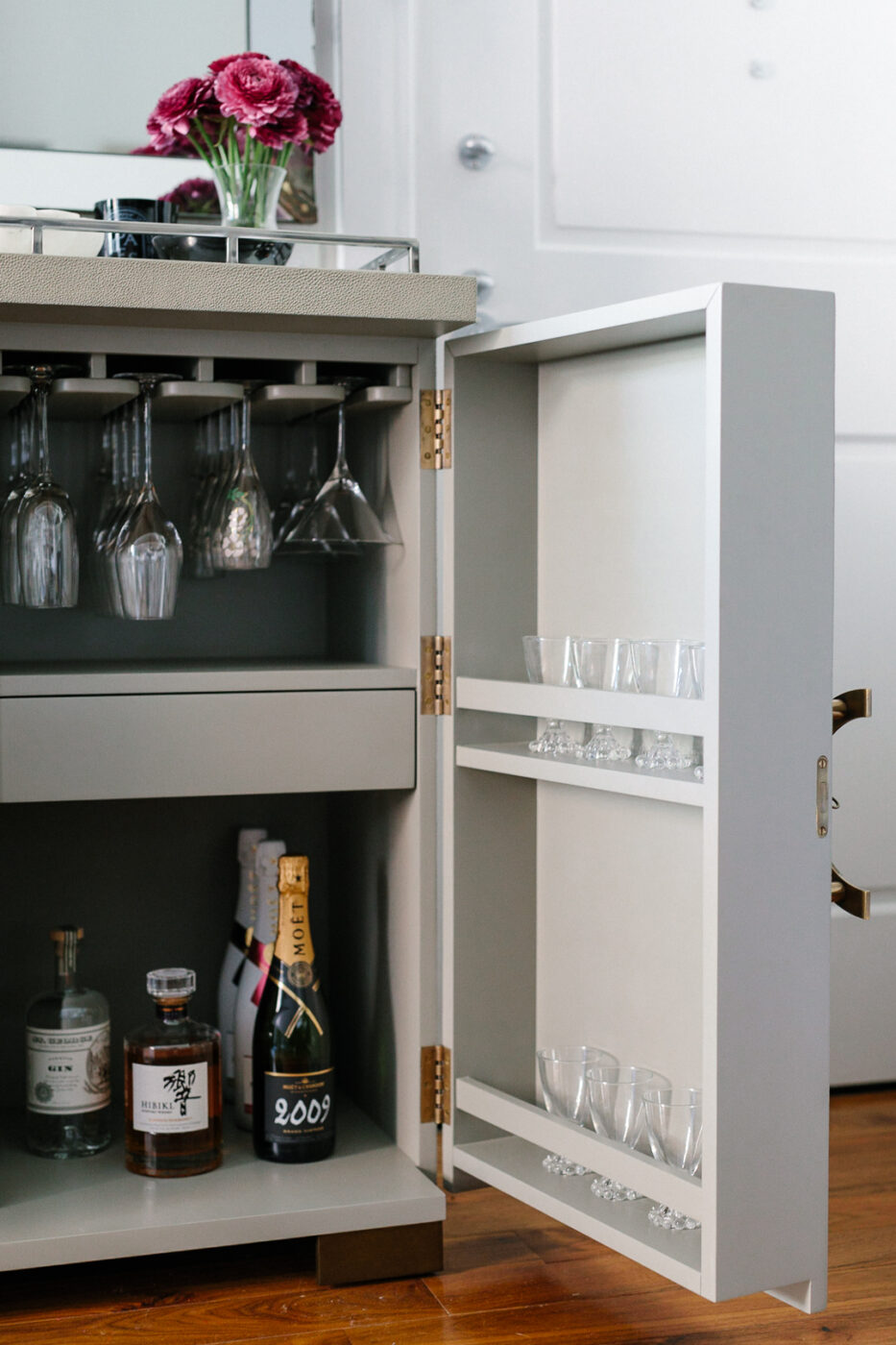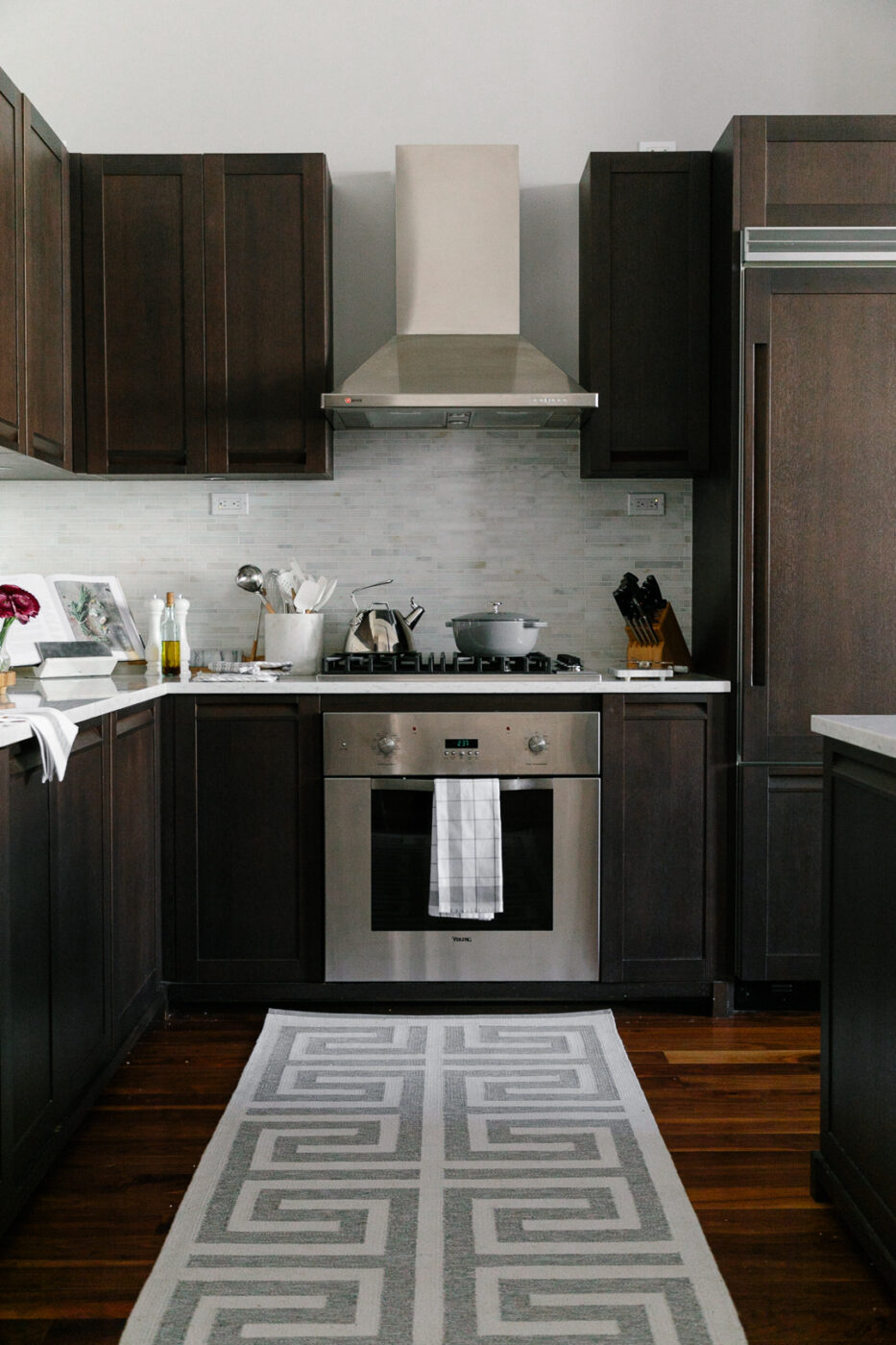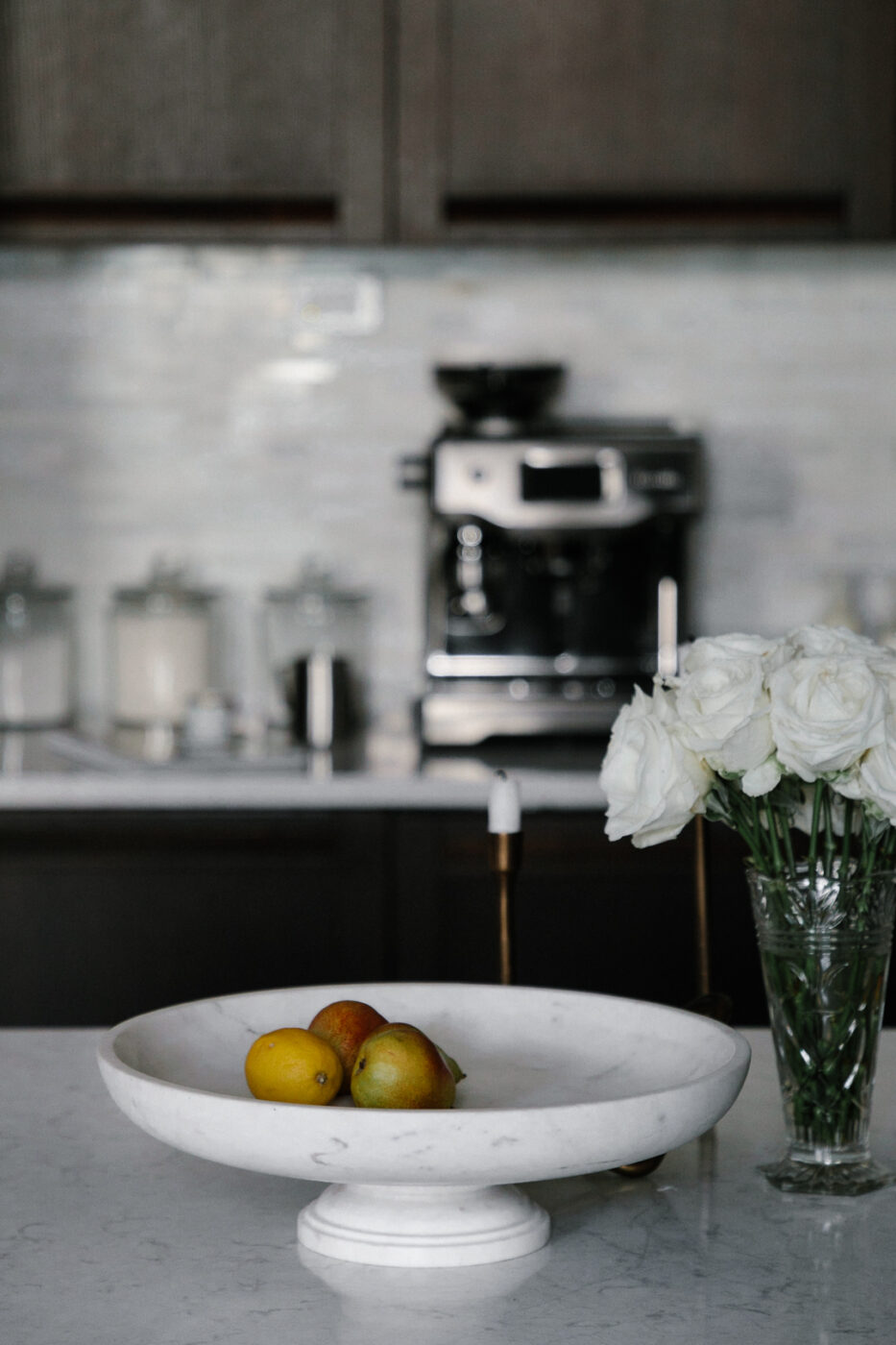 Oh, New York! Our cozy city abode is finally complete and we have been bursting at the seems to share the big reveal with you! As you may have picked up on by now, we worked very closely with the wonderful Williams Sonoma Design Team to completely transform our one bedroom loft space in Chelsea. They assisted in everything from hanging the drapes to styling the book shelves, which made the process so much more enjoyable. Be sure to visit any Williams Sonoma store or this link to see how the in-house design professionals can assist in designing and setting your own dream space.

Now, let's chat decor!
As you all well know, Freddie and I are extremely inspired by all things Parisian. There's something so clean, yet inviting about the French Modern approach to interiors that we're incredibly attracted to. While our LA home took a more traditional approach to Parisian interiors, we took an eclectic elegance approach that created our sophisticated space. Classic Parisian touches – like a soft, neutral color palette, wood floors, and classic black piano – are offset by contemporary elements like the Williams Sonoma Pierre Travertine Coffee Table and antique brass Aerin graphic floor lamp.
We really wanted to embrace the open concept space – an element I adore about New York City living that truly lends itself to entertaining friends and family. Although New York living can feel small and boxy in open concept, we embraced the challenge and curated beautiful little moments throughout the floor plan with four different seating areas.
City living is about the balance of maximizing space and decluttering. Which I admit, can be overwhelming to visualize when starting! We began with identifying the centerpiece of our space, which is the piano. We knew she needed to have a wall all to herself with an artwork moment above. This may be my favorite set up in the space and I love how the seating areas and couch are positioned to lend itself to all points of the room, kitchen, piano or TV at any given time.
As a rule of thumb, I'd recommend identifying the pieces you have to have, and the pieces you can live without. As you can see, we were able to get way more space out of the living room by not adding a media council, and instead, mounting the TV on the wall. A definite must if you have an alternative for storage.
While we stayed with a neutral color palette, we played with textural elements like velvet, wood and brass. Then we chose pieces that had interesting silhouettes and complement each other. For example, I love the look of the classic club chairs that have soft, curved lines paired with the two modern chairs that feel solid and strong.
This Sunday marked the first time we had our families over for dinner and it was so nice to receive the one complement from our guests that we feel is our favorite part of the space, how homey it feels!
I've put together each and every piece in our living room, kitchen, and bar area below, so if you see anything you love, it can now be yours!
Furniture
Art & Decor
Kitchen Area
Bar
From home to kitchen, Williams Sonoma is setting the bar for home standards high. We can't wait to reveal more with you! The bedroom and wardrobe tour are all coming soon!
Photography by Freddie Cipoletti