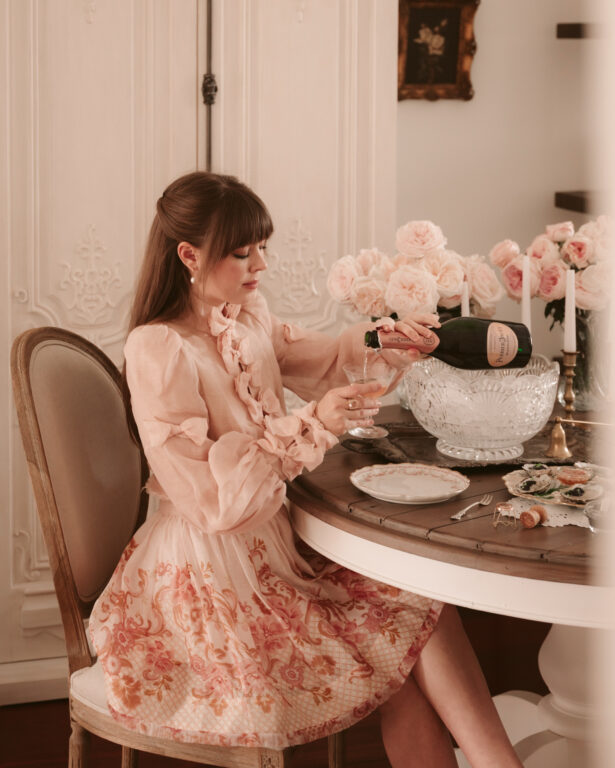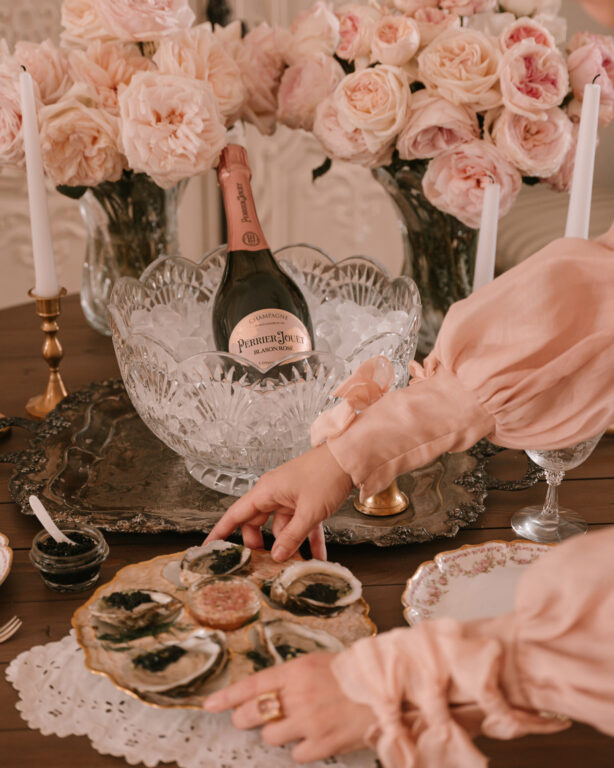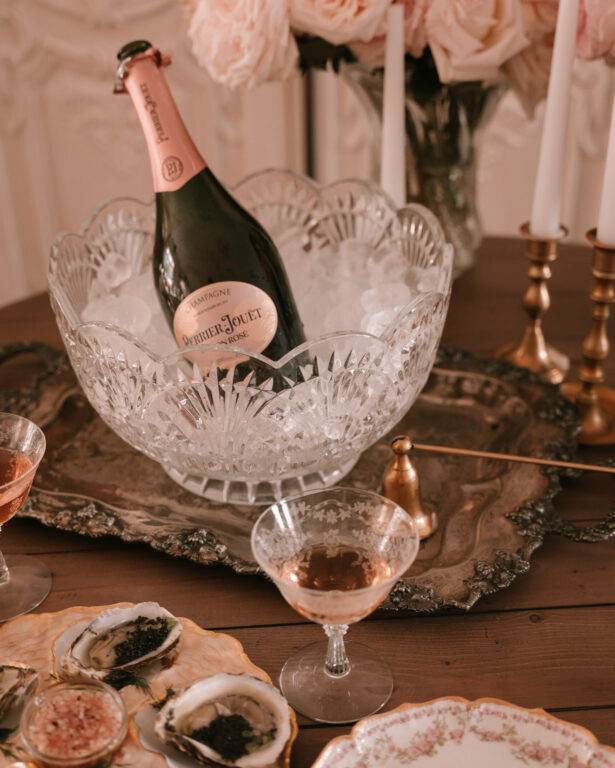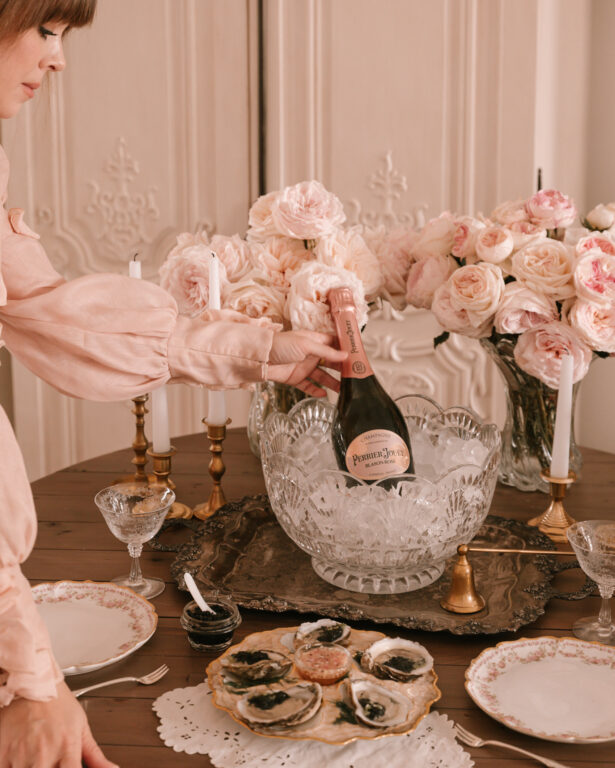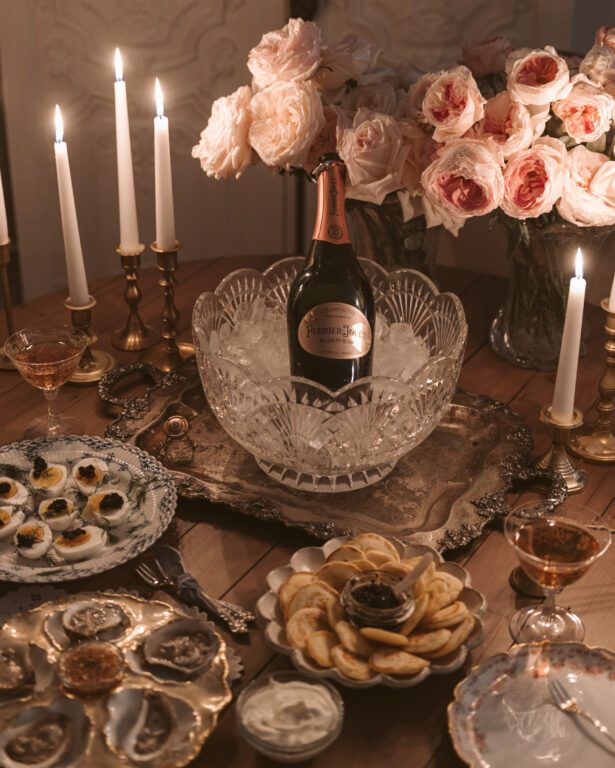 Romance is such a personal experience to each and every one of us. New romances, old romances. There are so many phases of love. So many sweet nuances. So many sentimental memories. Each relationship as unique and rare as the next.
And just as rare, are the ways in which we celebrate our love story with each other. I'm the kind of stranger who loves hearing your random love story, the meet-cute-kismet-meant-to-be kind. Those are the ones that always make my eyes well. Yup, just your typical hopeless romantic over here.
Freddie and have never been ones to wait for a date to celebrate our love. It's so important to carve out that time for one another daily, weekly, monthly. Whatever you can do, especially as new parents finding their footing in the next chapter of their love story together. So we look at Valentine's Day as a day to "go big" and have fun, it's an excuse to romanticize our love.
So when thinking about how we'd celebrate this year, we thought back to the day Freddie proposed in Paris. After the Jardin du Palais Royal Proposal, we walked up to Montmartre and sat on the steps of the Sacré-Coeur to have a moment overlooking the city that would be home to our love story forever. Then we wandered down the charming cobblestone streets and found the perfect little spot for lunch. We ordered Perrier-Jouët champagne and oysters to celebrate. To this day, it's one of our most cherished sentimental memories we try to recreate when celebrating our love.
I went into the archives to share this one with you, read about our 2014 Paris Proposal story here.
Wishing each of you a Happy Valentines Day my loves.
A special thanks to Grace Rose Farm for the beautiful roses.