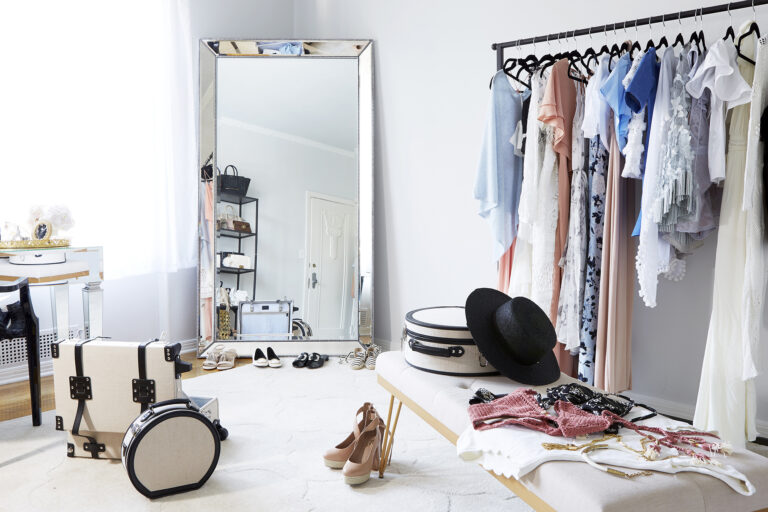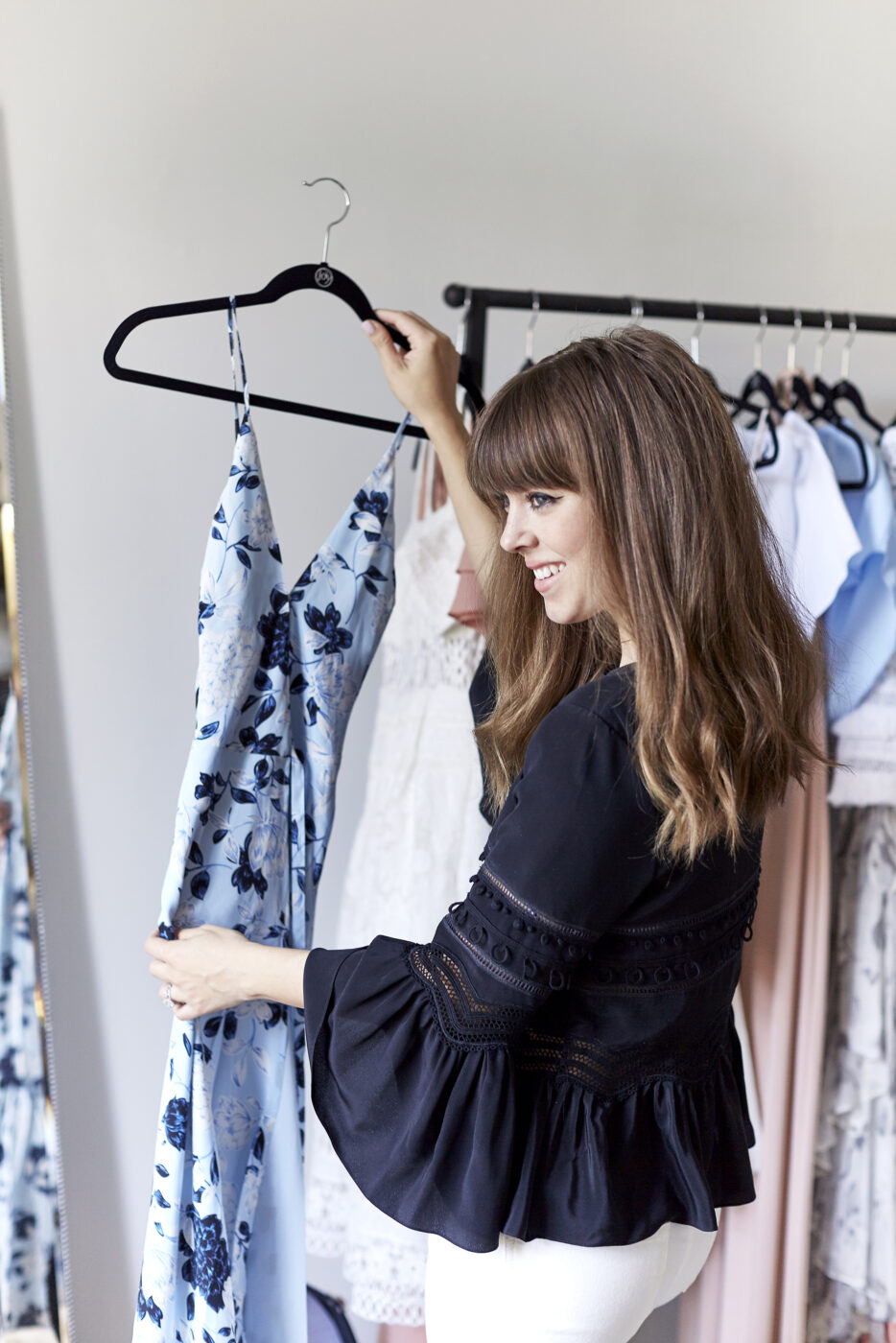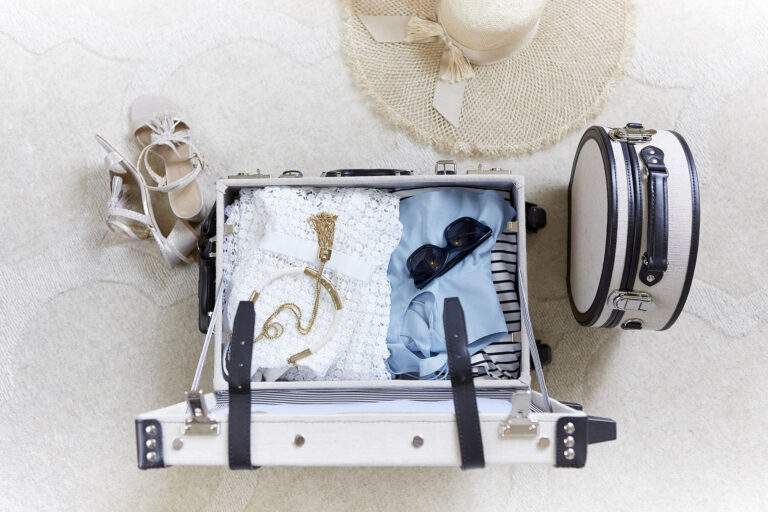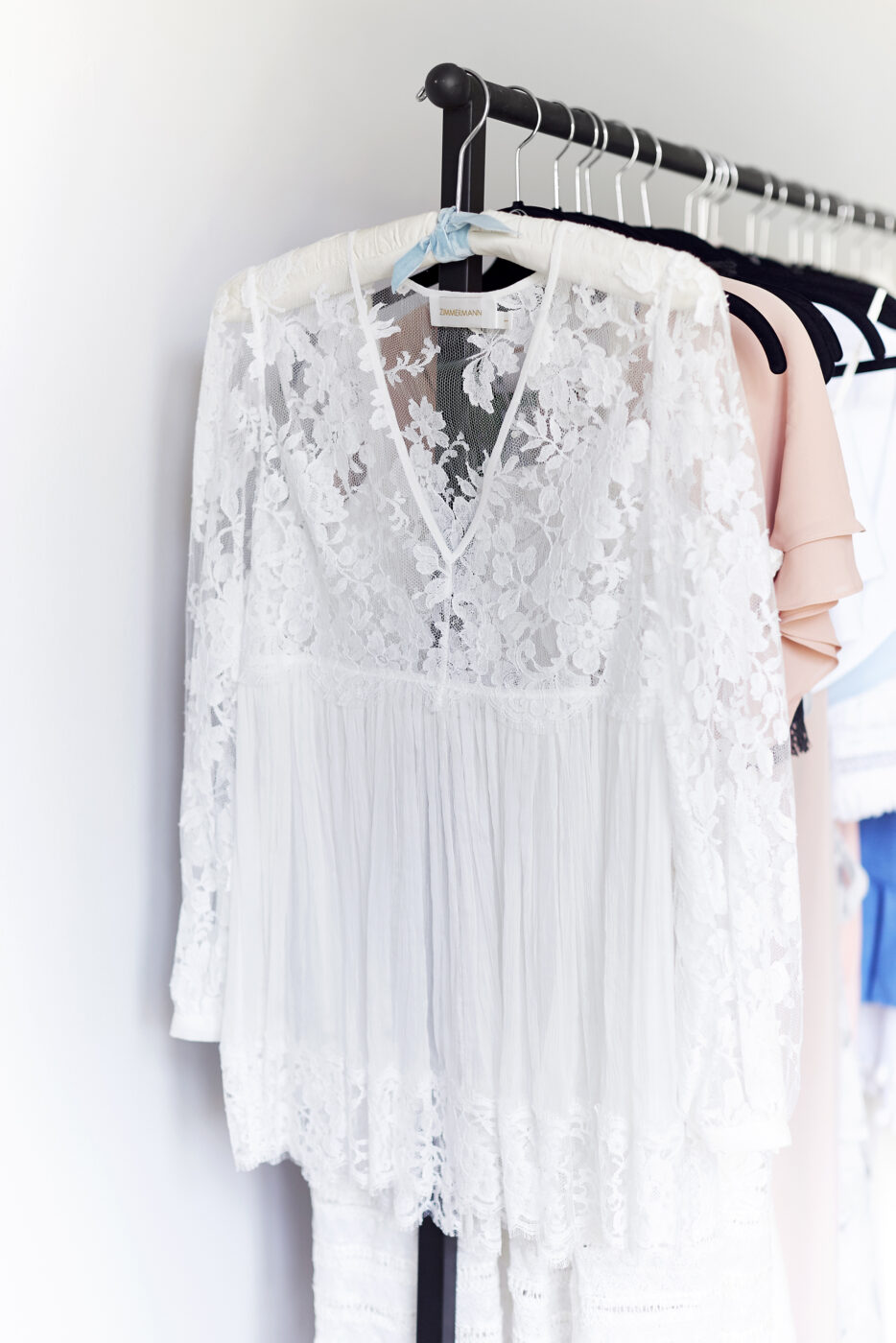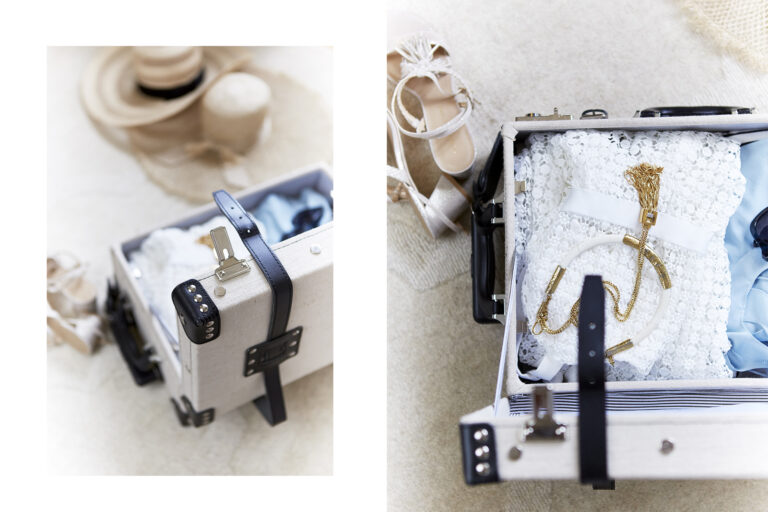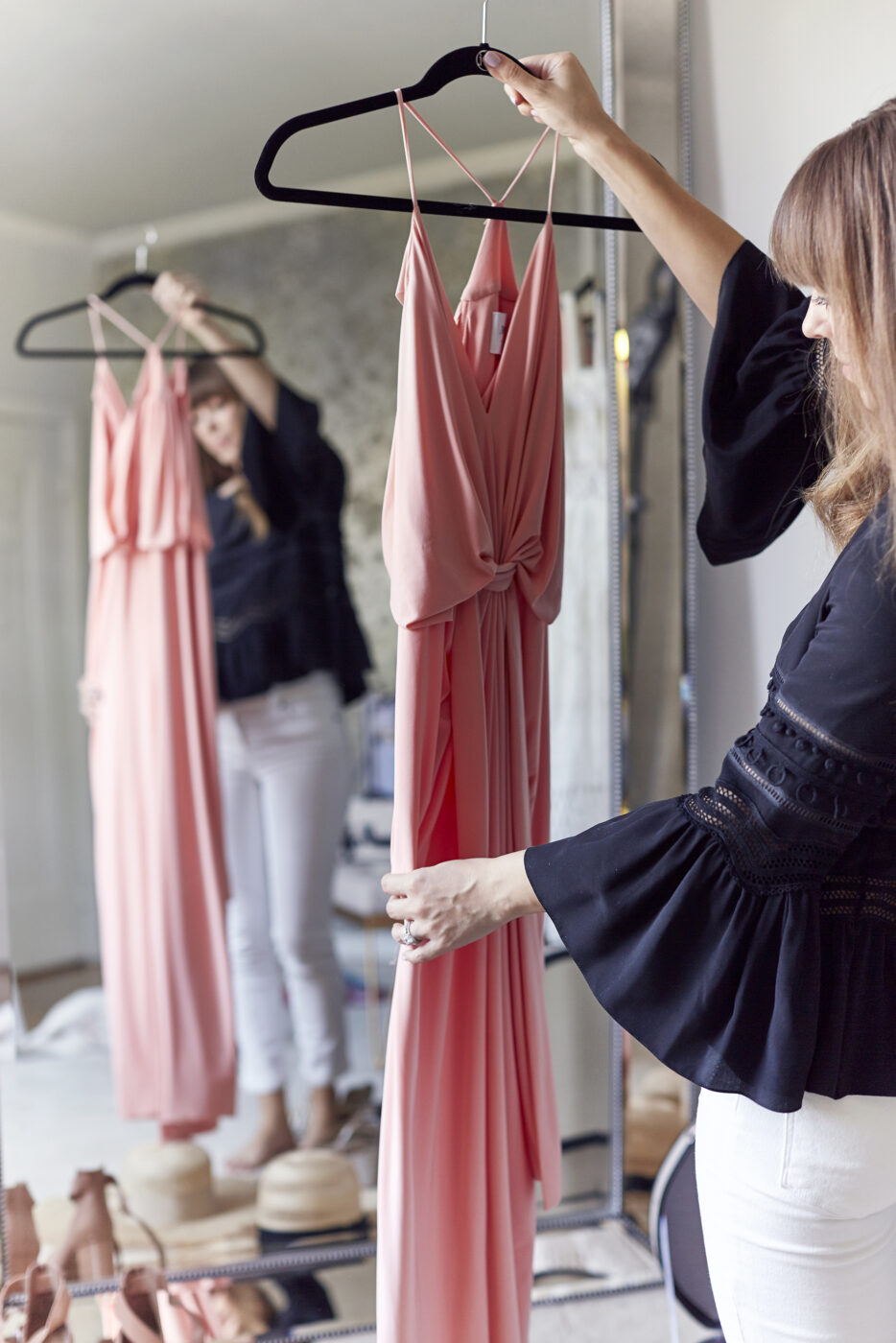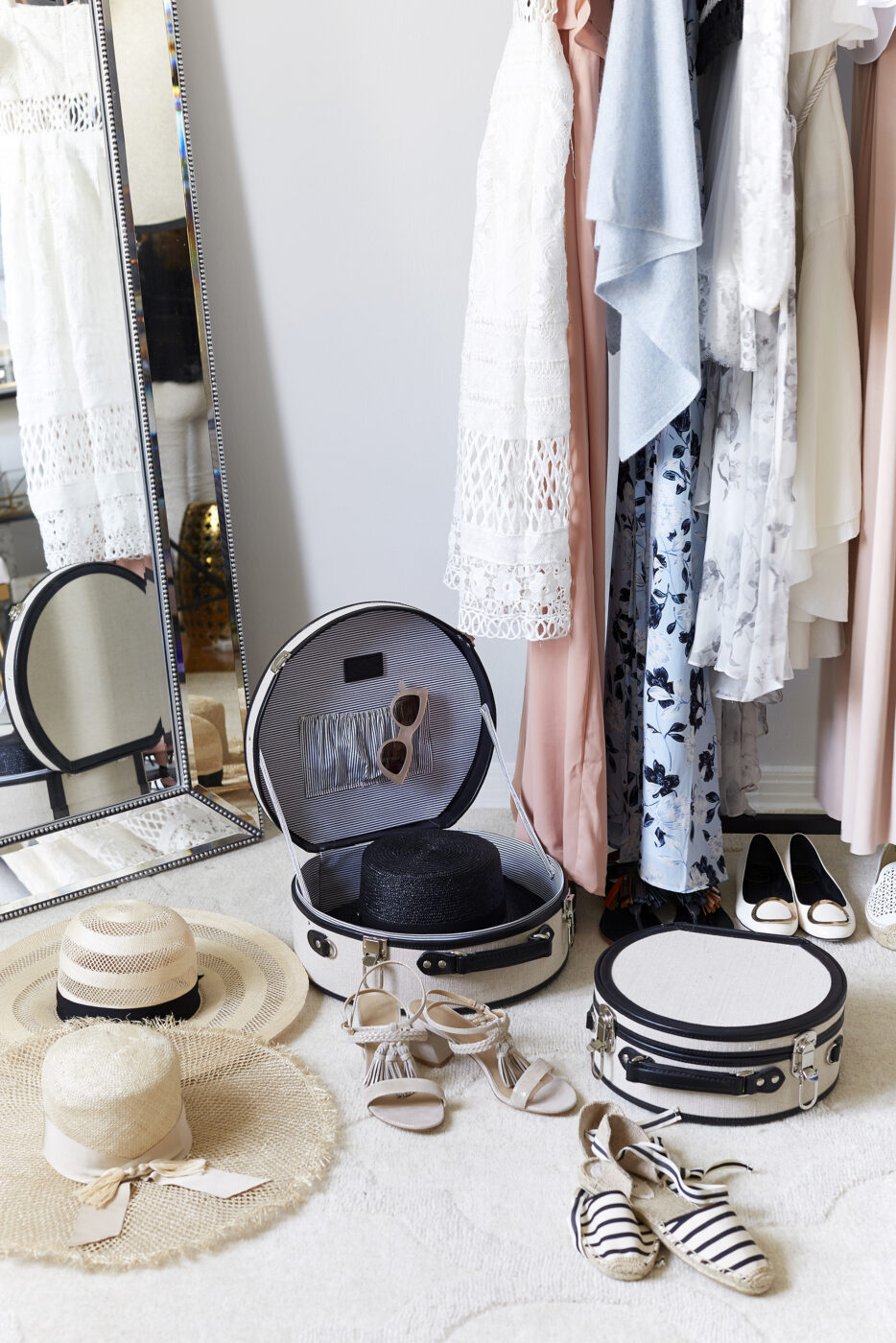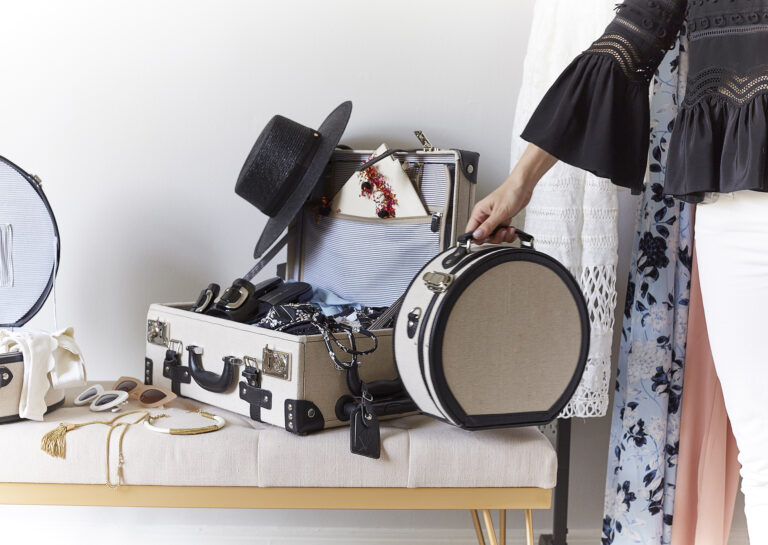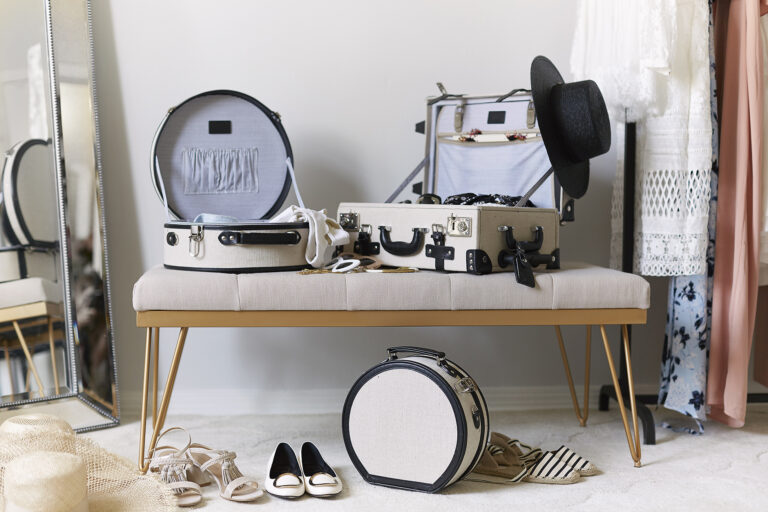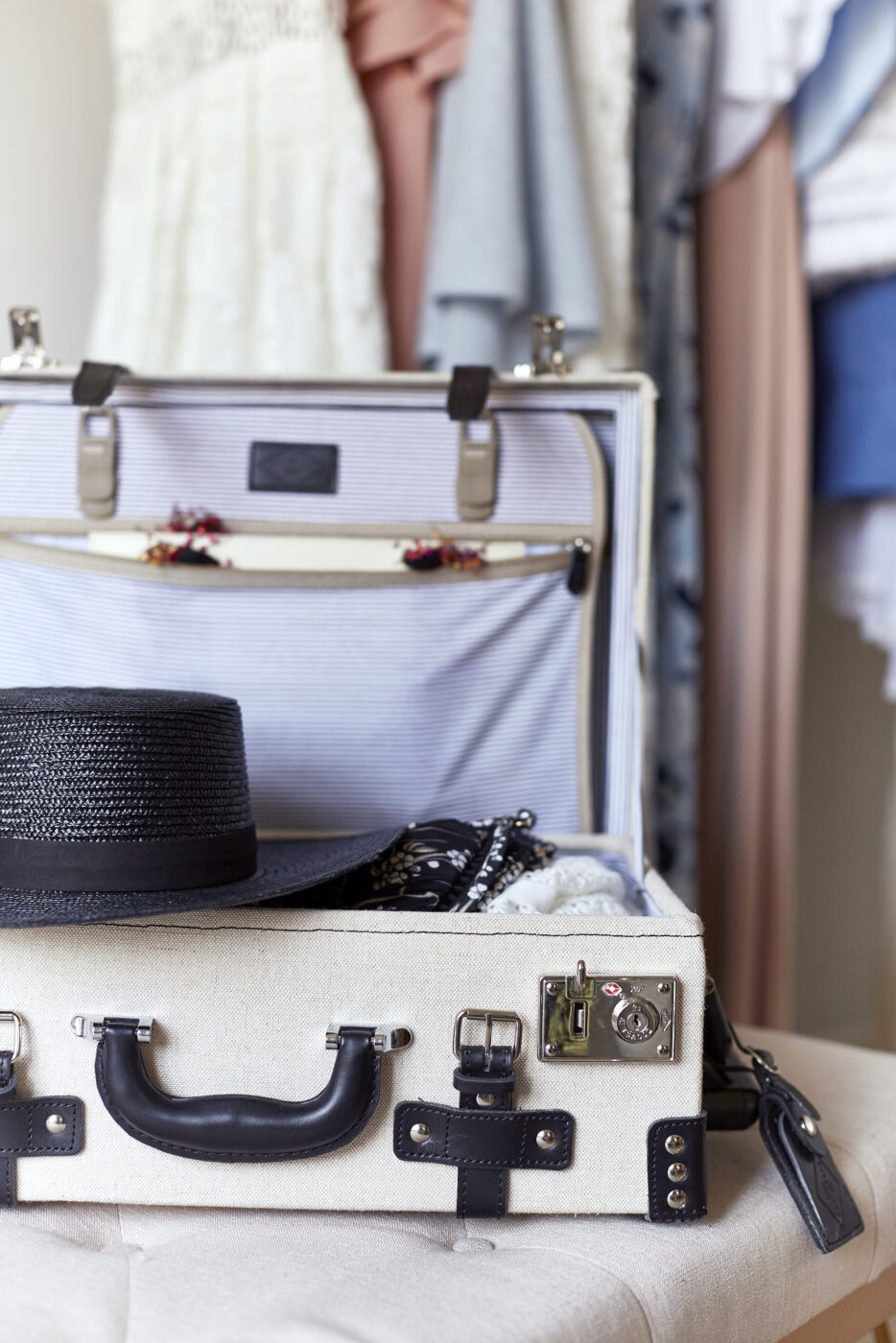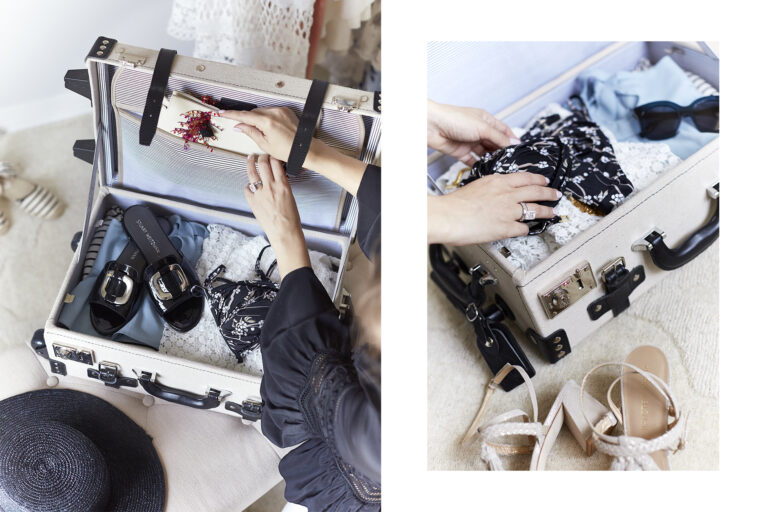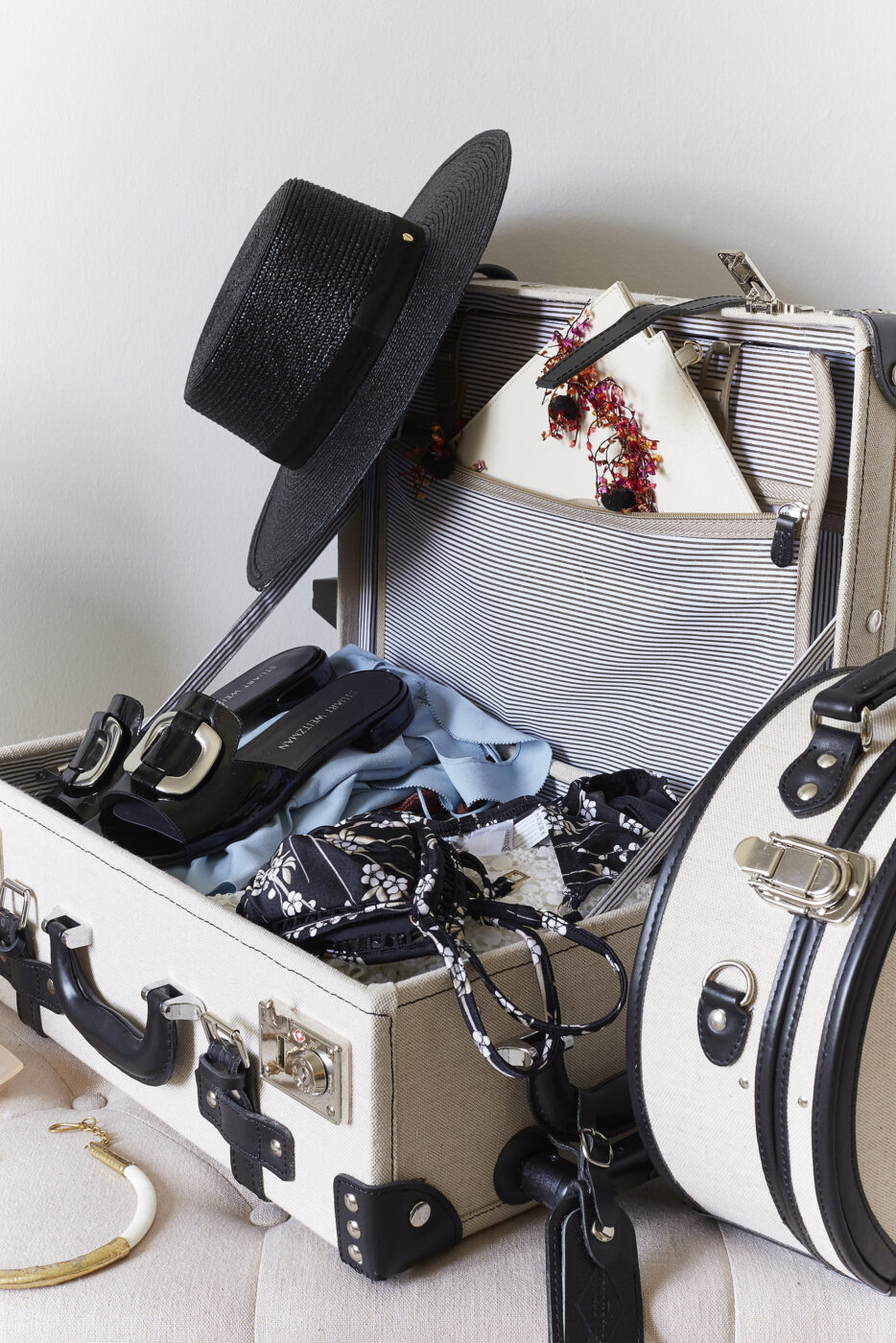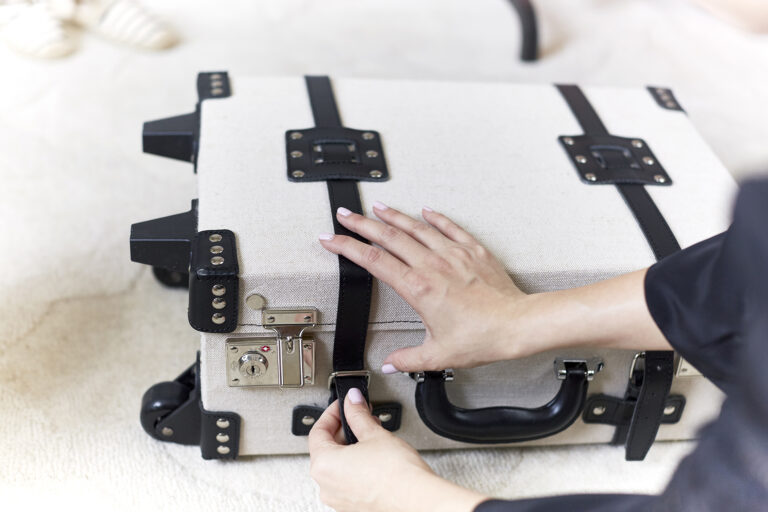 There are very few things in life that are better than knowing that you've squeezed a week's worth of outfits into the perfect sized carry-on bag, or that you found the absolute best monokini for your epic tropical getaway. With the official first day of summer just around the corner (break out your sunnies darlings!), I wanted to take this opportunity to share my favorite advice for packing for the ultimate summer getaway.
Whether it's South Beach, The Caribbean, A remote island somewhere off the coast of Greece, or simply your own backyard, you can never be too prepared in my book! It doesn't matter if you're the ultimate fashionista or a total no-frills traveler – whatever your vacation style, I've rounded up my favorite tips and tricks so you can pack like a pro.
But before you pack, here's what you should be considering:
Write it Out
I find that if I don't make a list ahead of time, I forget all of the little things I wanted to bring and end up having to buy a new pair of headphones every single time I travel. When I write it out, I always cover my bases and make sure I have everything I need as I'm walking out the door.
Make it Cohesive
As you begin to pull everything you're going to be packing, be mindful of where you're going: the landscape, the colors, the vibes. As you continue to piece together different looks, you'll start to see patterns and colors emerging. The more you keep it cohesive, the more you can mix and match when you get there!
Do your Research
The biggest mistakes I make when I'm packing are when I forget to do my homework. Whats the weather like? Does it get chilly at night? Are you closer to the equator? All of these factors will help inform what you need to pack in order to be super prepared.
Be Wary of Spills
As a cosmetic connoisseur, There's nothing worse than an exploded shampoo when you open your bag after settling into a freshly cleaned hotel room. Helpful hint: prior to packing, squeeze the air out of all of your travel sized bottles. This will eliminate the risk of explosion
And most importantly, here's what you'll need:
The Suit
Good bathing suits are hard to find, so when you DO find one, Don't ever let it go. EVER. Opt for a reversible bathing suit to maximize space if your tight on luggage, or rock an epic one piece for a nod to old school glamour and protection from harsh rays. Also really loving the crochet look right now.

The Cover Up
Whats a good bathing suit with nothing to cover it up? Post pool blues call for a rest in a hammock and something chicer than a hotel towel. Find something that's airy enough to throw over your teeny bikini, but substantial enough that you can grab a bite at the closest restaurant.

The LDW Dress
Essential for every summer holiday. If space were a non issue, I would bring my closet in its entirety. Technically, however, you really only need one amazing dinner outfit. Opt for the perfect shift dress in amazing, breezy fabrics, my favorite on this trip was white if you couldn't tell. Not into the dress? Why not try out a feel good jumpsuit that shows off your sun kissed skin!

The Sandals
Iconic enough that they make a beachy statement, but dynamic enough that they go with just about everything in your suitcase, finding the right pair of sandals is key. They should transition seamlessly from day to night and should be as comfortable as humanly possible. Opt for a pair of leather gladiators or a funky pair of espadrilles that are just the right amount of funky and fun.

The Accessories
Poolside Essentials are just as, if not more, important as your clothing choices themselves! If space permits, make sure to pack tons of dainty, gold necklaces for layering, a variety of sunnies in different shapes and sizes, and of course, the oh so iconic wide brimmed sun hat.

So there you have it, the expert fashionistas guide to packing for your ultimate summer getaway. Some may be reminders, while others may be totally new information. Whatever your needs, Get ready for some major R&R!
DISCLAIMER! I tried my hardest to include everything in this post that I packed, so if you have any questions about specific products, please leave a comment and I will send you a link personally 🙂
Photos by Jessica Alexander