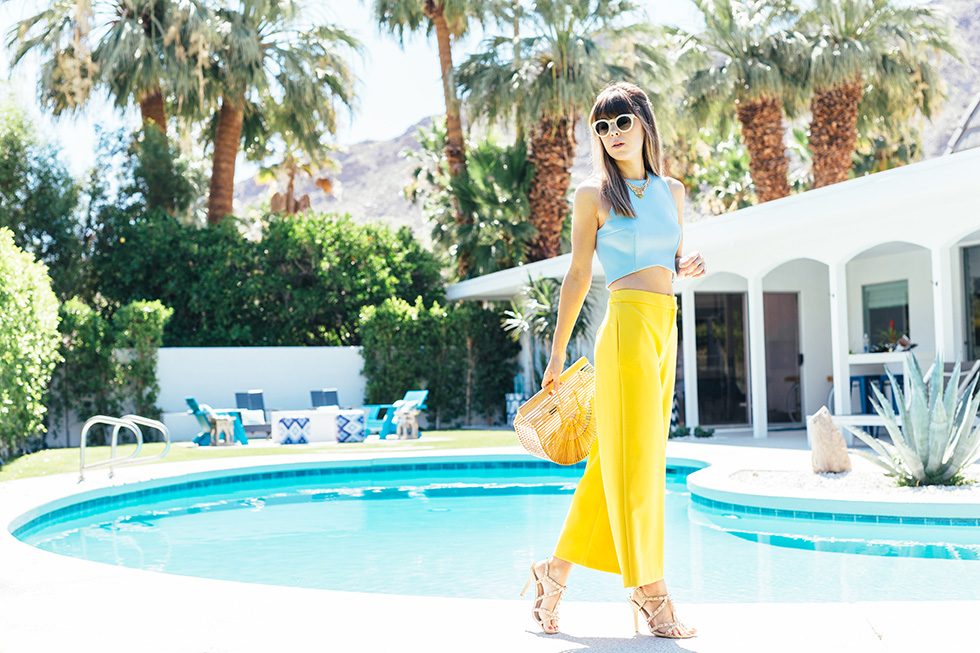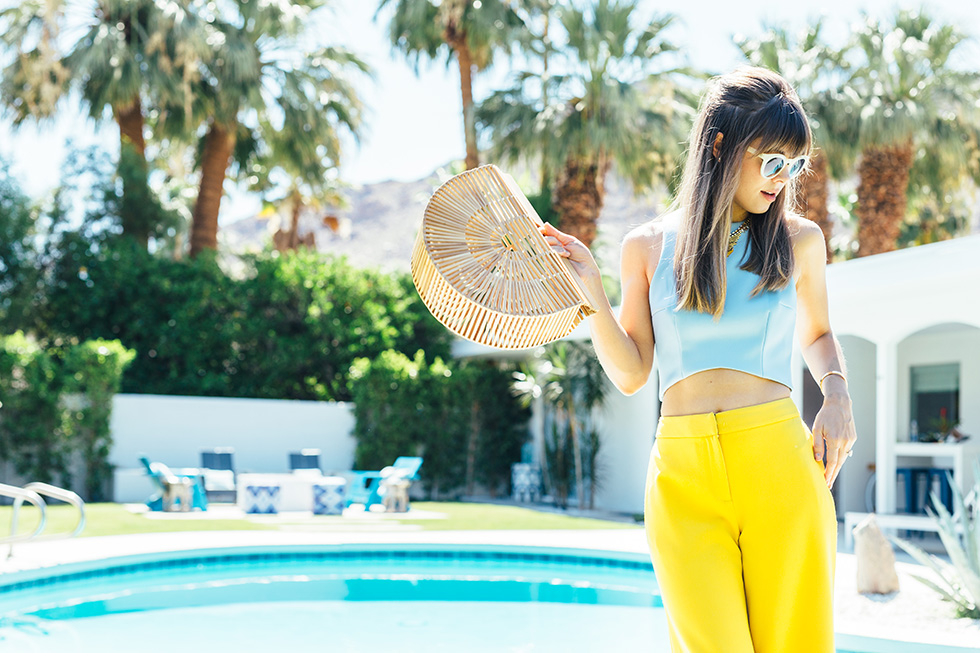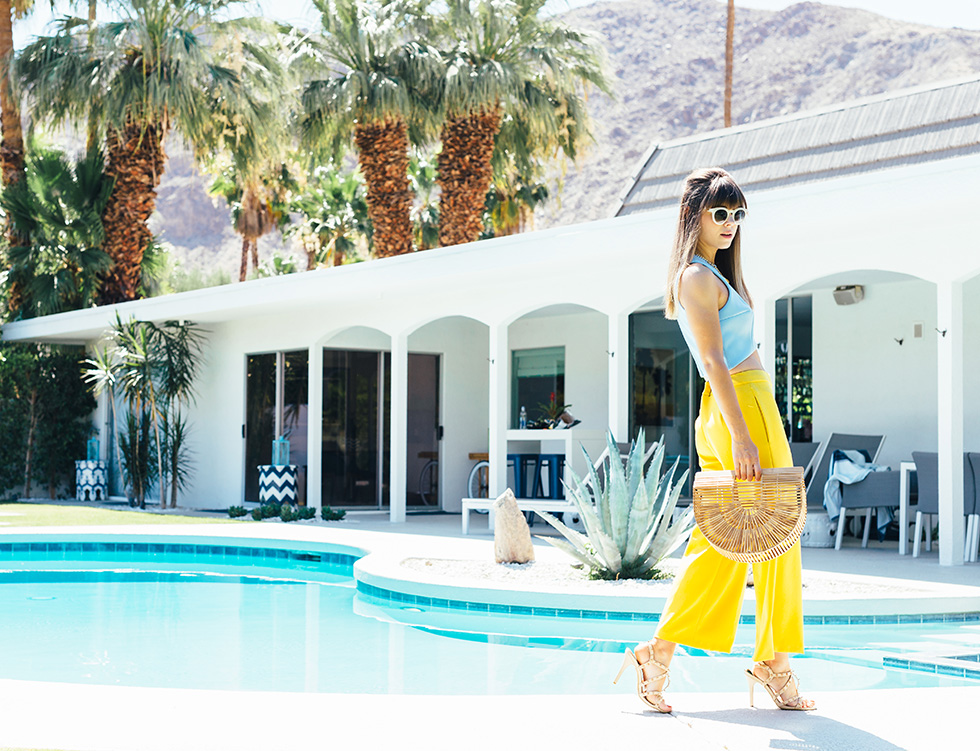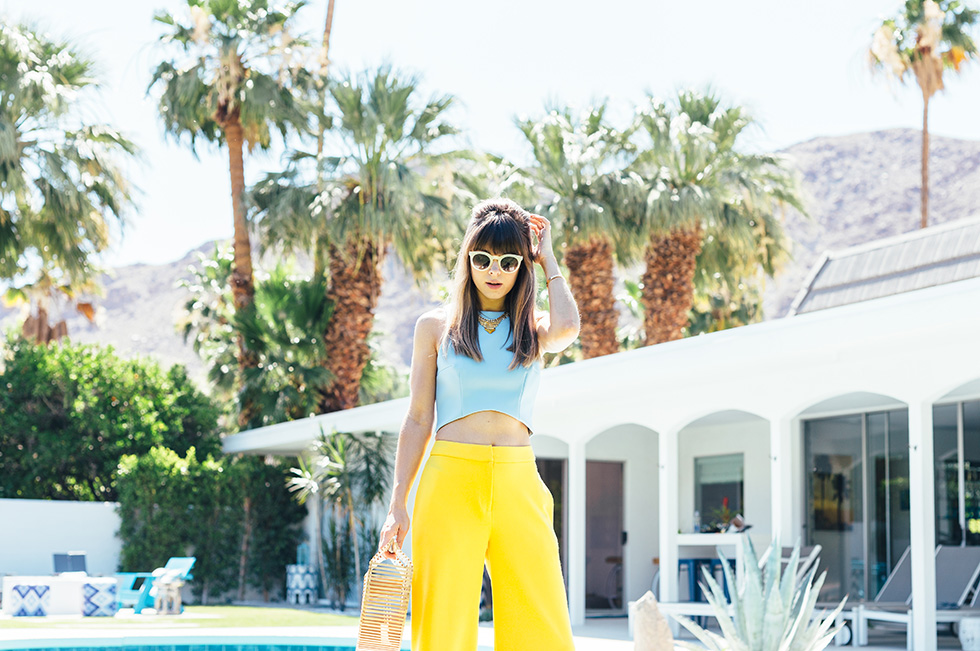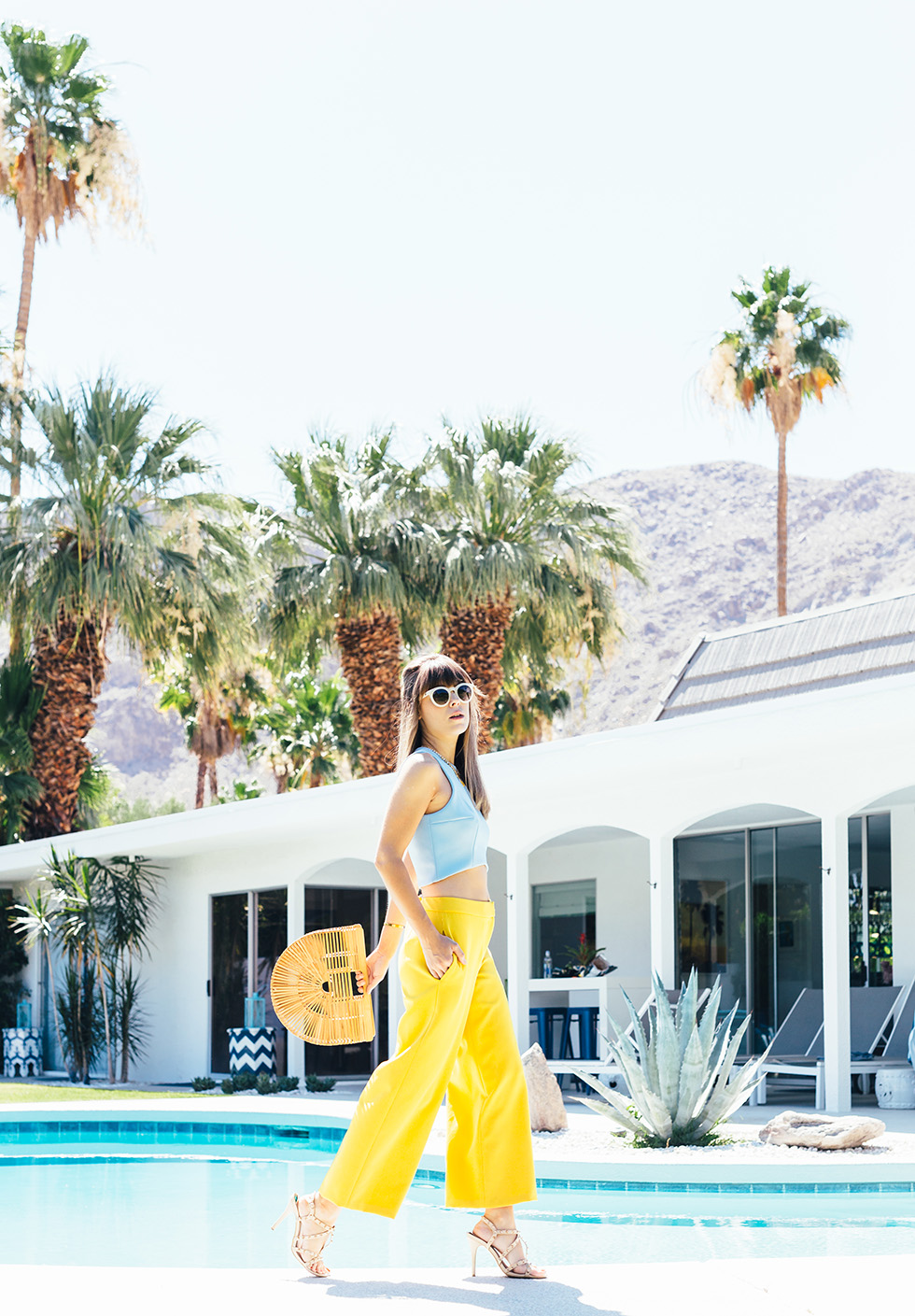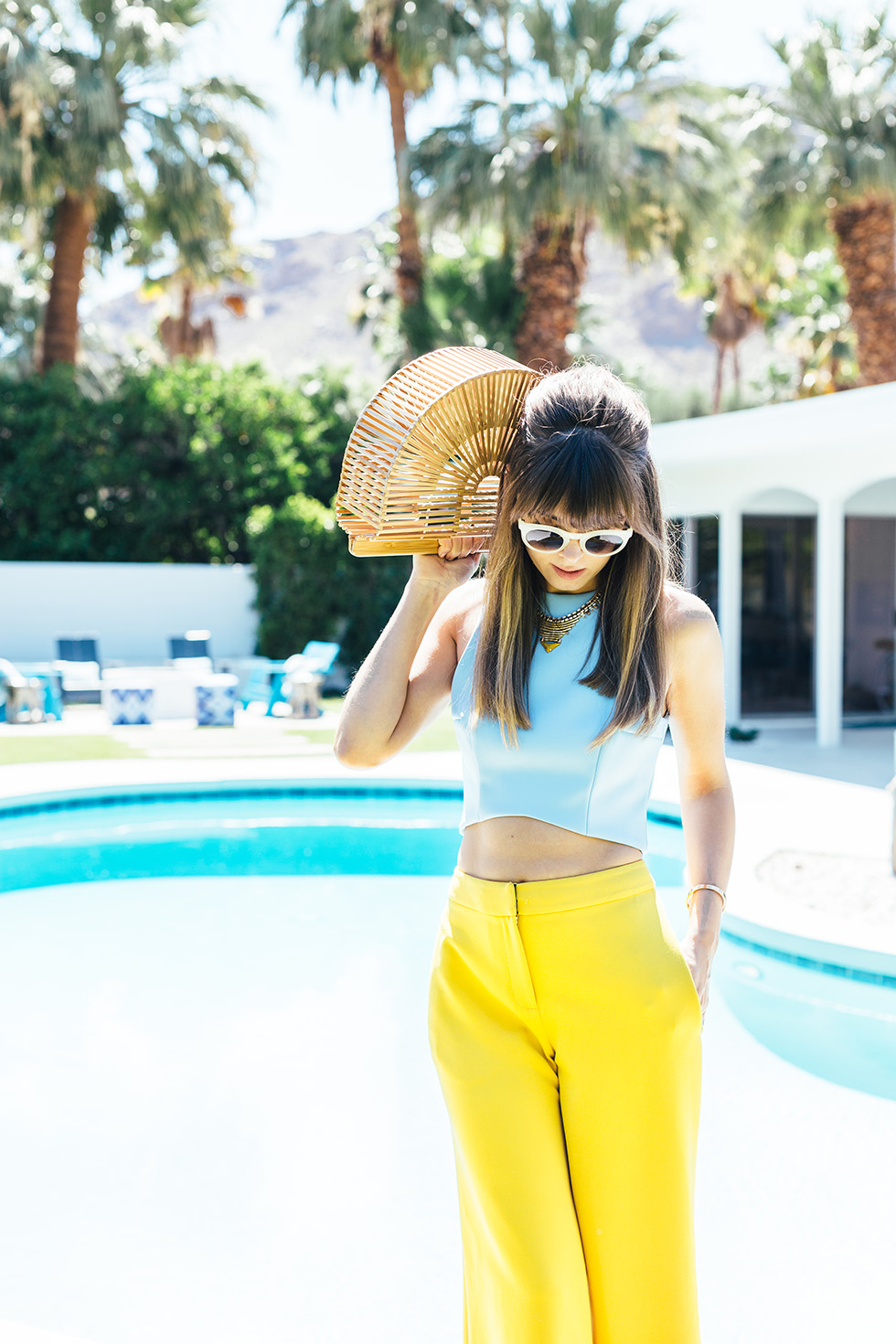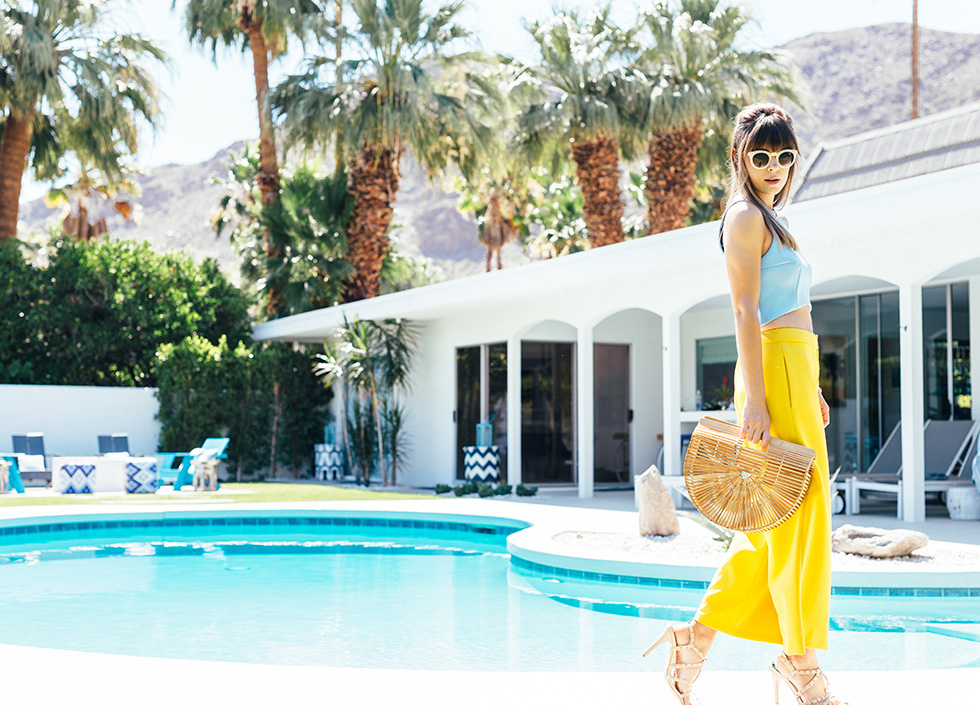 Why stick to one pop of color when you can have two! Each season, I love attempting new color combos that might not seem exactly, "safe". But it's never stopped me from trying! So what do you think? Yellow and aquamarine? It so reminds me of the colors I see while in Palm Springs, so wearing it here feels very fitting. The crystal blue pools and the blazing yellow sun, am I right?! When I am here, I can't help but channel the characters from Slim Aarons infamous photographs from the 60's – well let's face it, I do that weather or not I am in Palm Springs or not.
Some of the best color combos come from breaking away from tradition. I personally love sourcing my inspiration from Pantones predictions of what the latest color crazes are. We've been seeing such a resurgence of delicate pastel tones and my personal favorite, diverse shades of strawberry pinks. Whatever your color combo selection might be, there are endless opportunities for creating standout outfit combinations!
Sometimes one great color just isn't enough so go on and mix and match a few of your faves! In addition to my current favorite here, I am also loving the look of navy and orange, pink and emerald, blue and bright peach, fuchsia and turquoise. What are some of yours?!
Photos by Fred Cipoletti [thefeedproducts style='four']