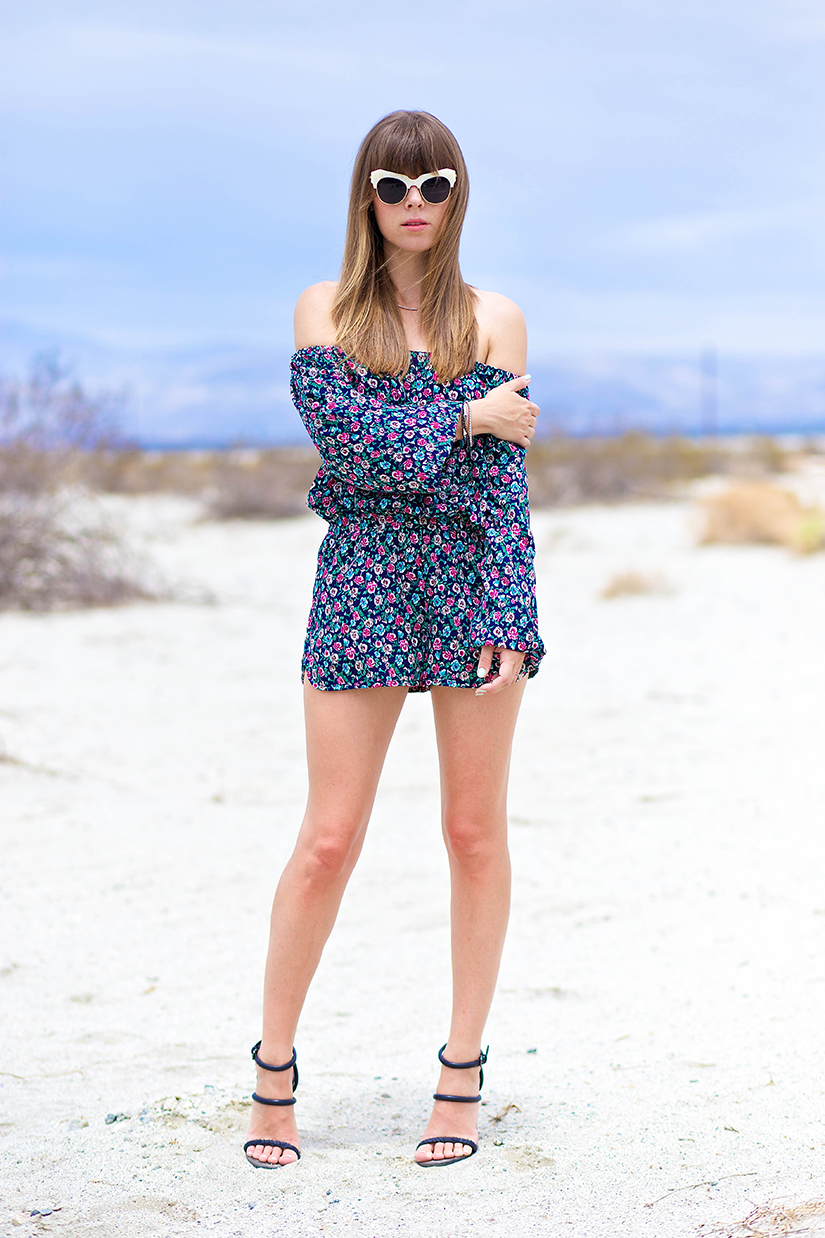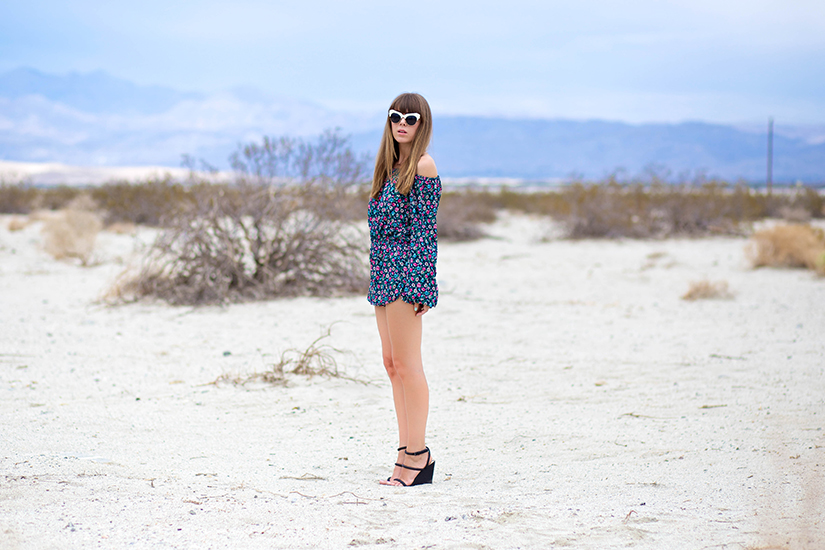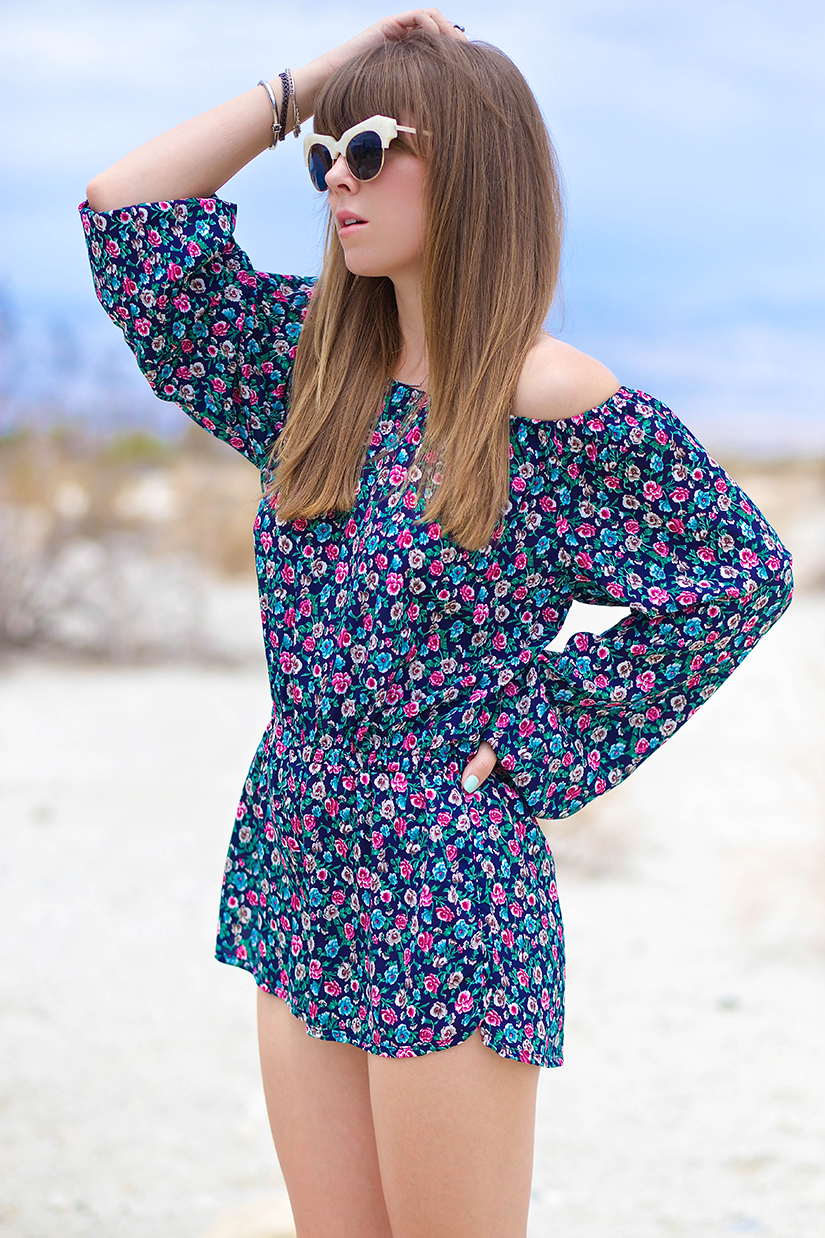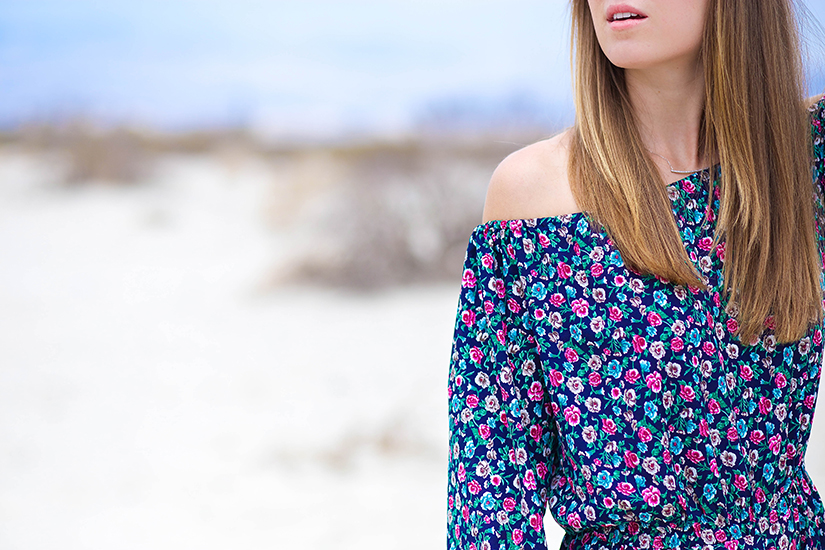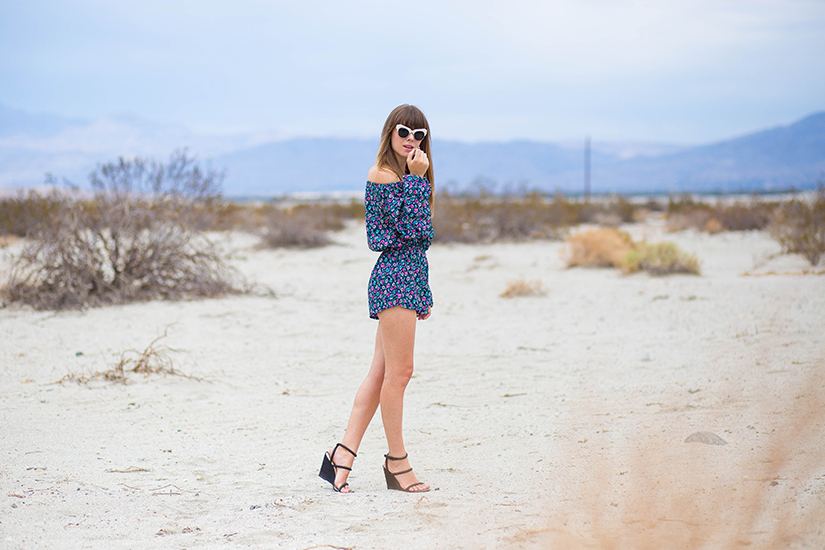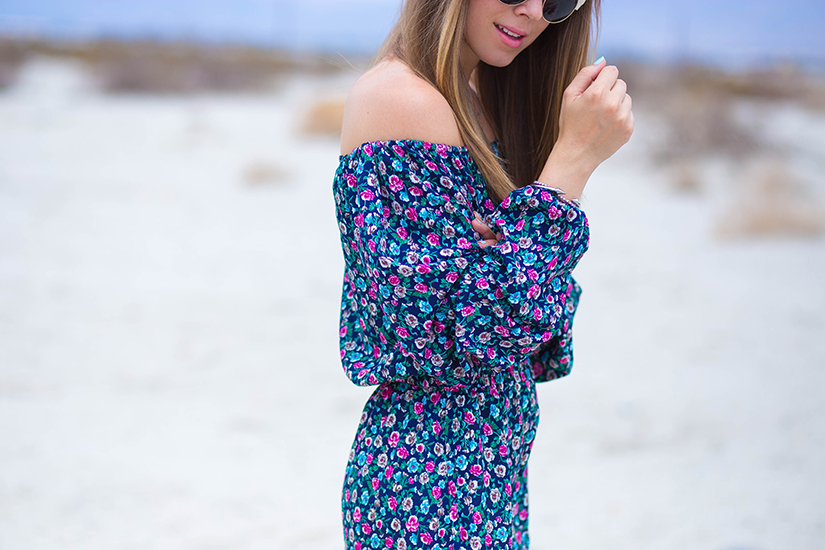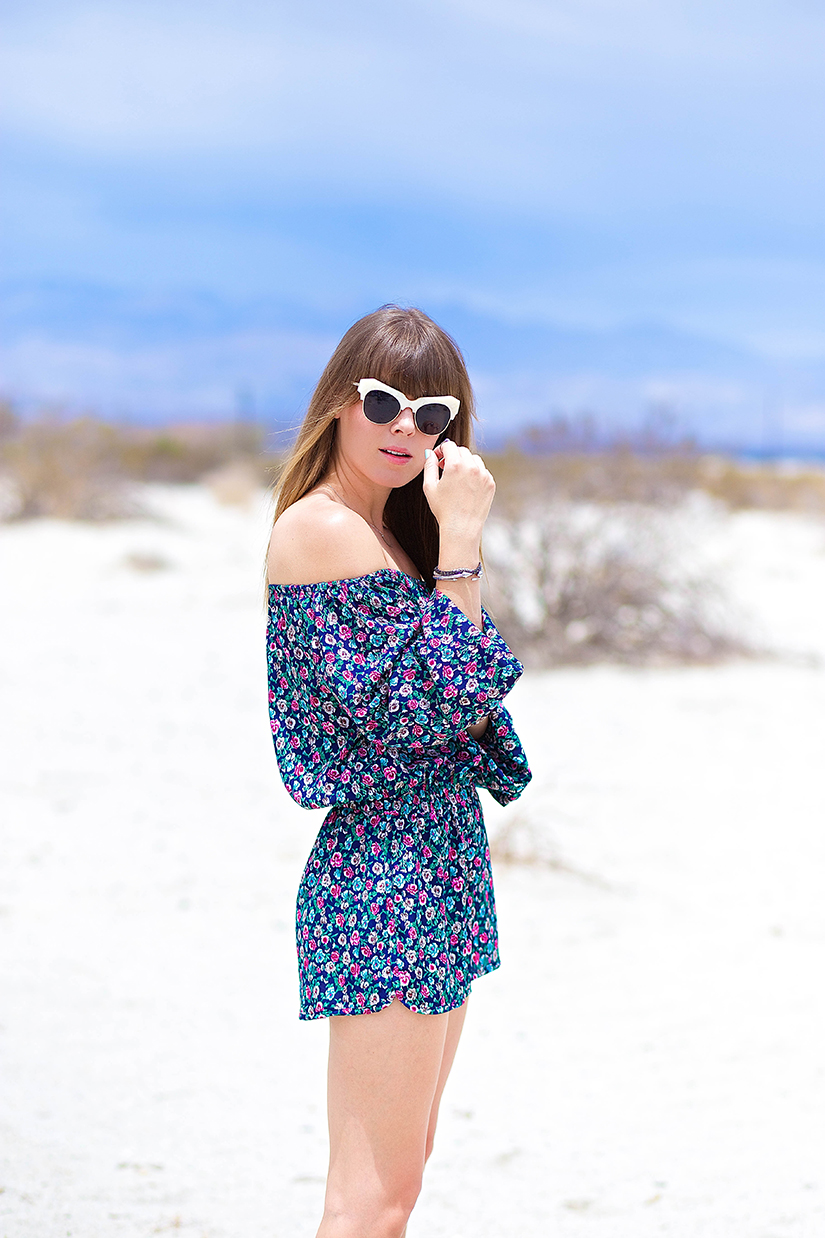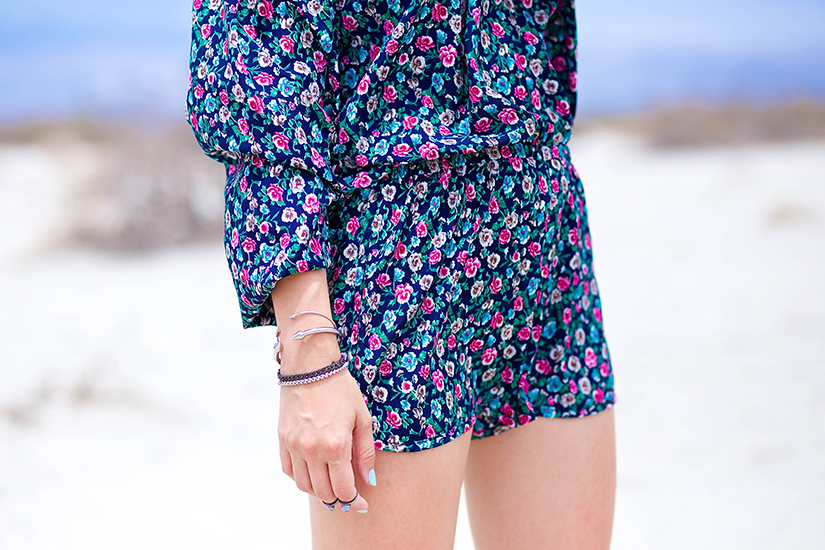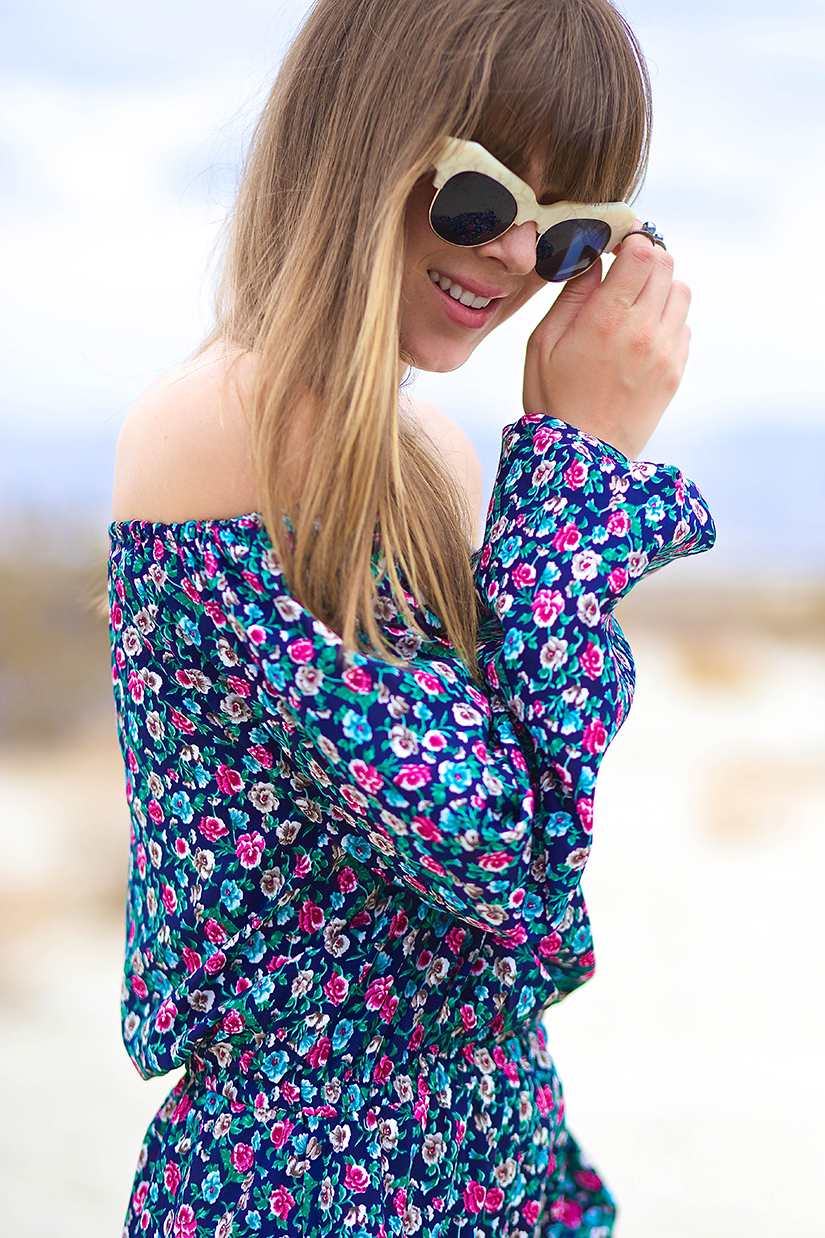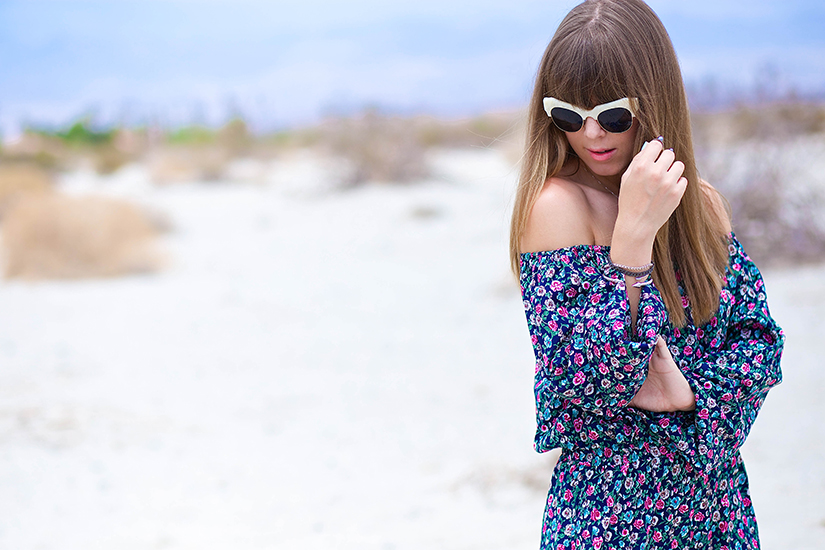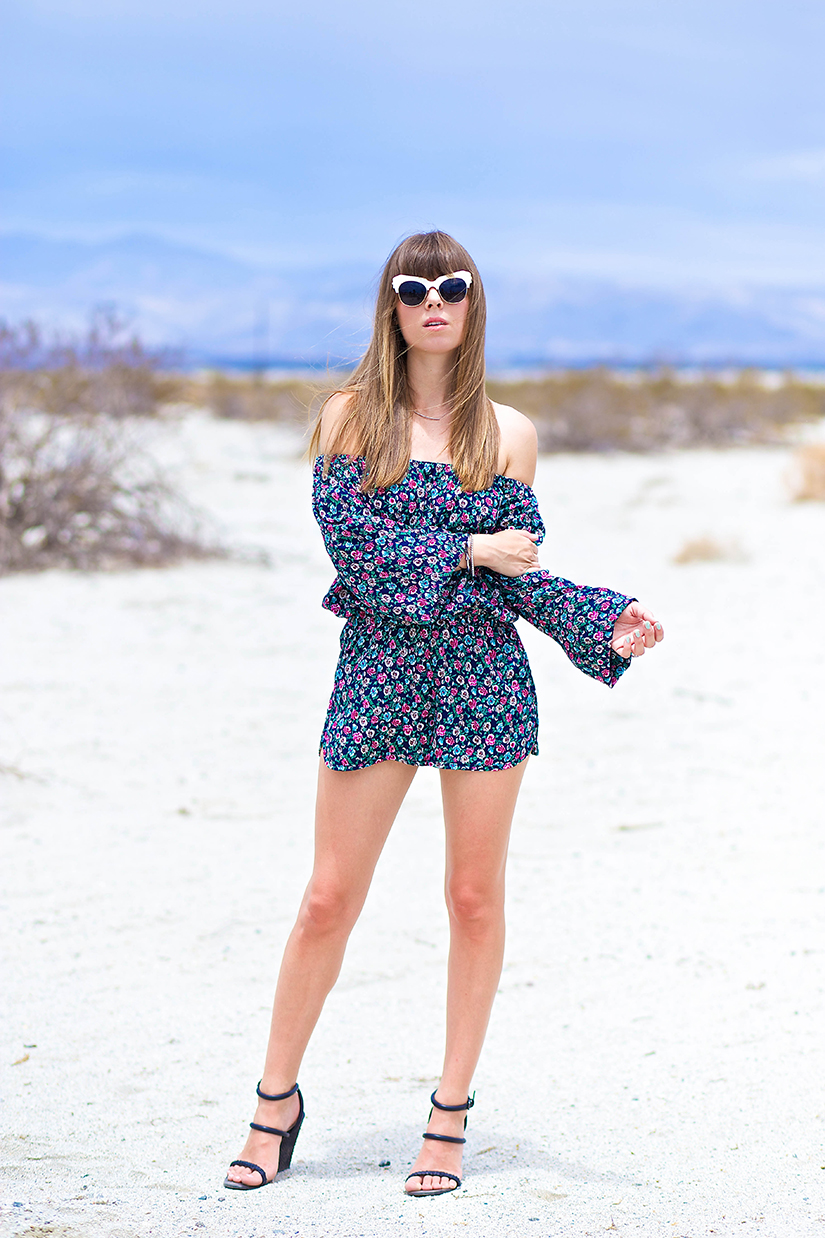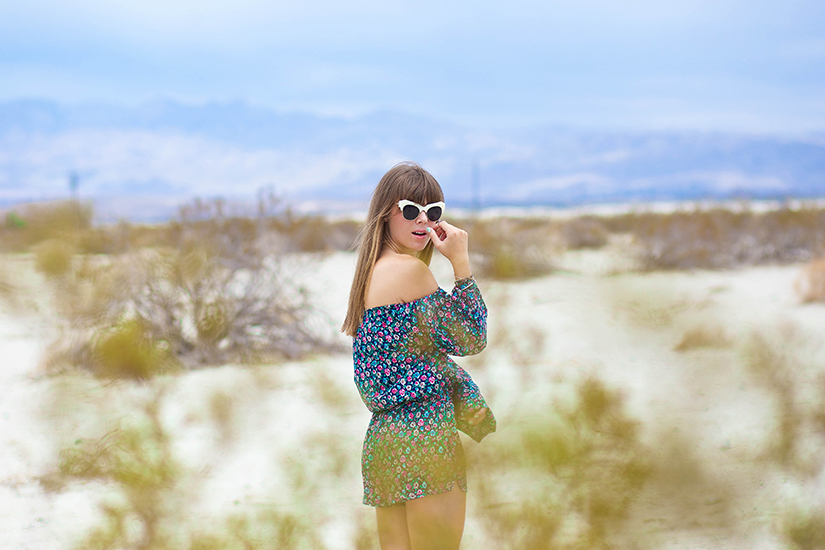 A trip to Palm Springs just isn't complete without a desert photo shoot. While Palm Springs boasts rich colors, lush gardens and sky blue pools, the desert is one of my favorite places to shoot because it is the complete opposite of that. Stark white sands against the mountainous backdrop makes for some really dramatic imagery.
Although a long sleeve romper and four inch wedges aren't exactly what I would wear if I was lost in the desert, the style of this shoot was to feel more editorial. It's one of the things that I love about blogging, mixing the traditional street style elements with more of a fashion editorials edge. So much of what consumes our daily lives is repetitive and being able to transcend yourself into a kind of fantasy world through visual imagery is all sorts of inspiring to me which is why I love to shoot at not so standard locations. Hopefully you guys are digging it!
Happy Monday lovers!