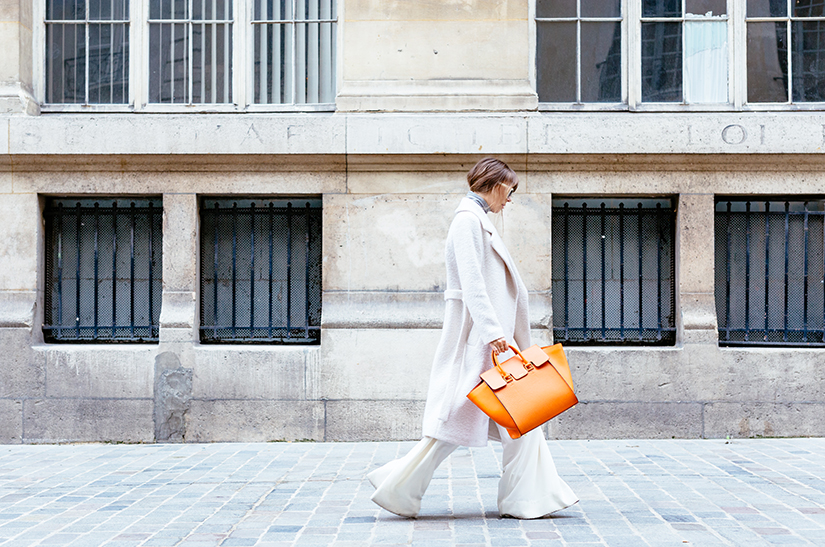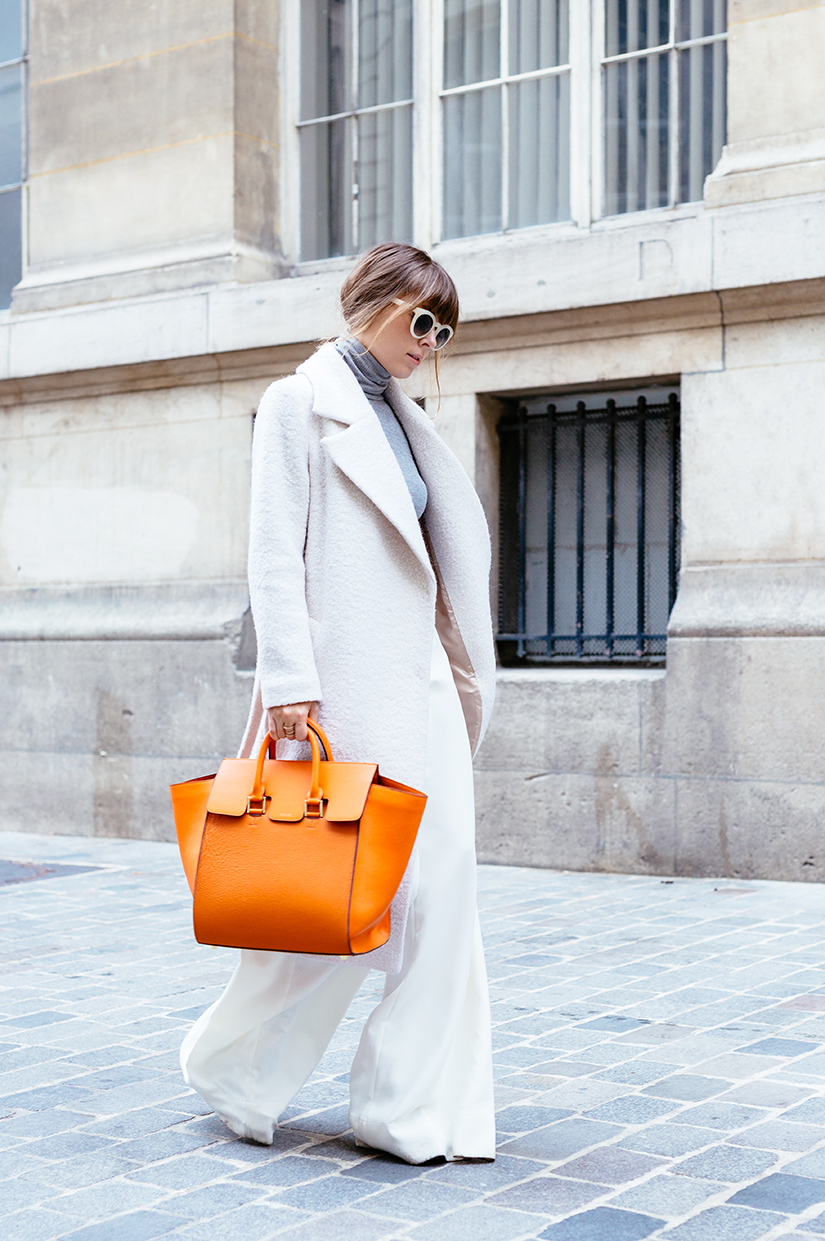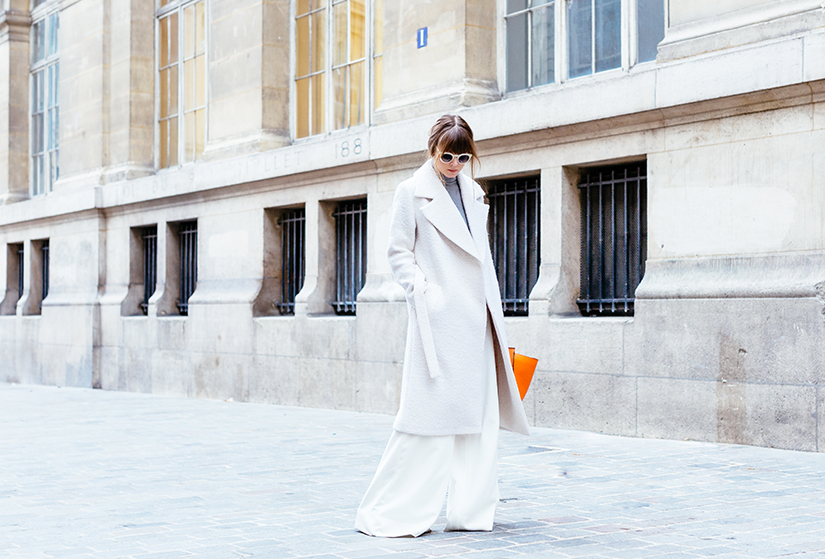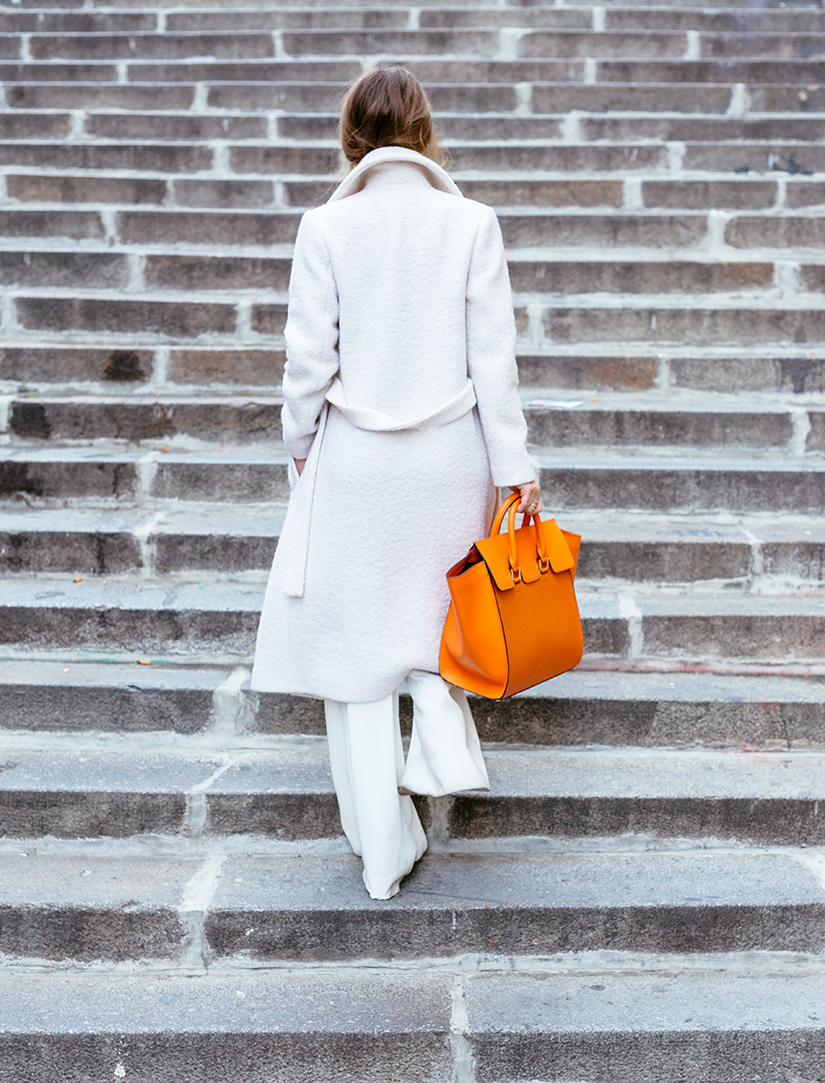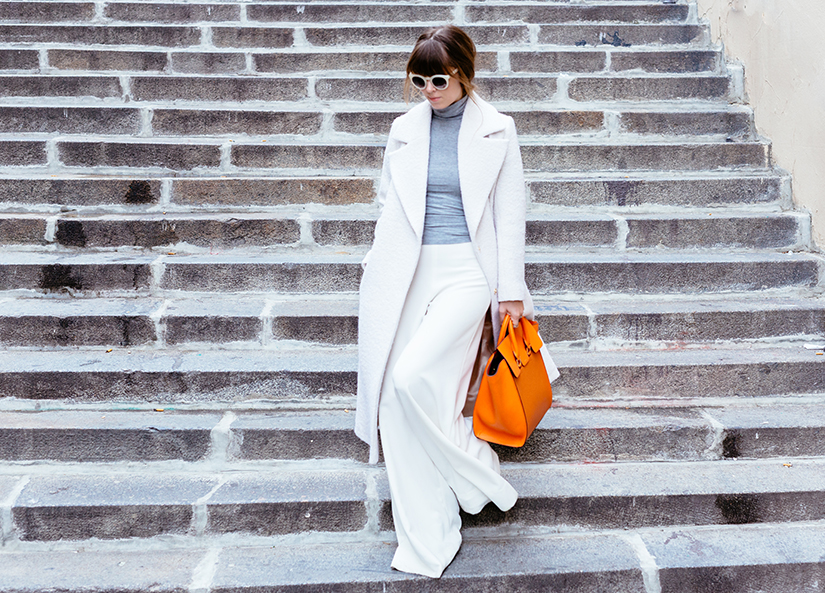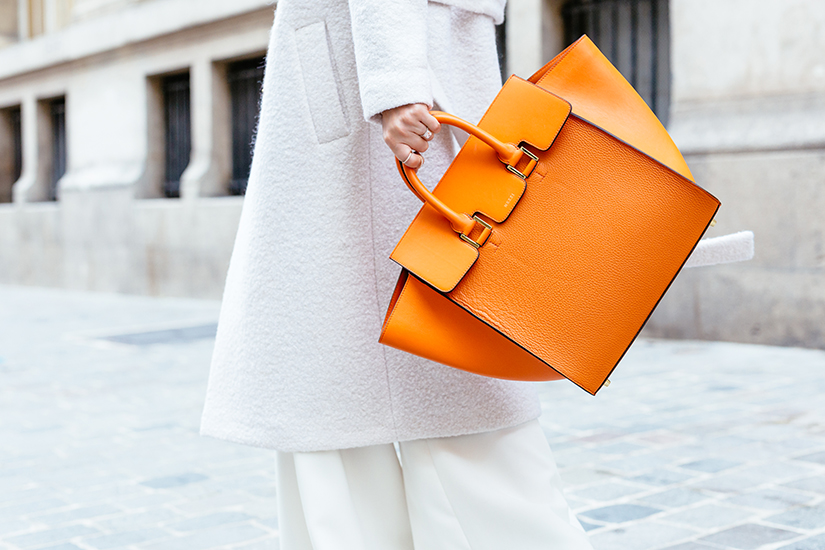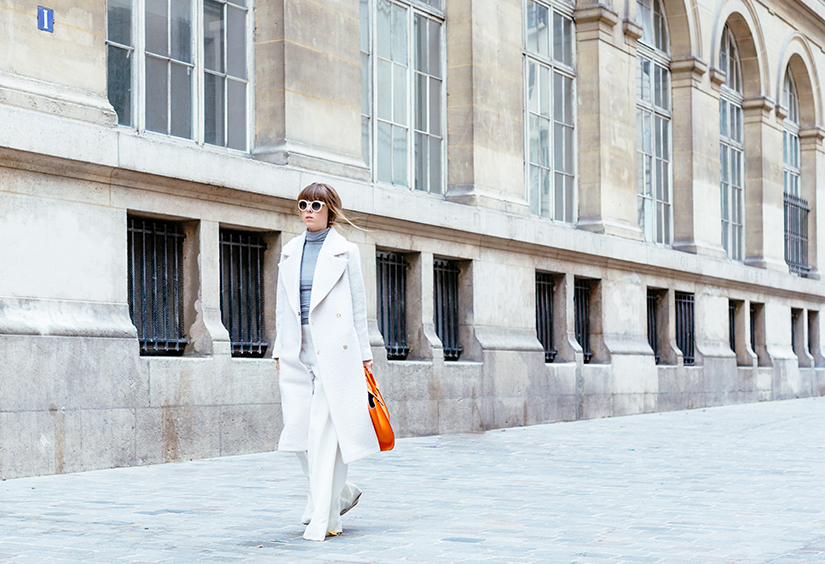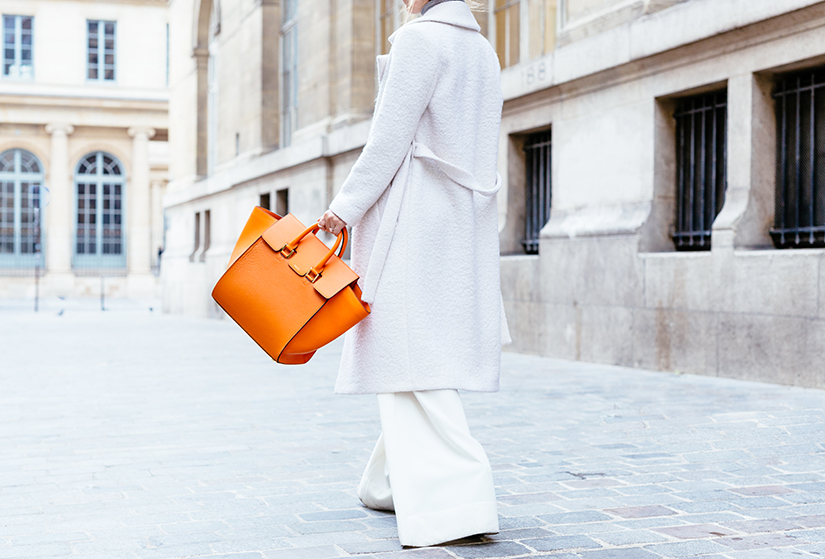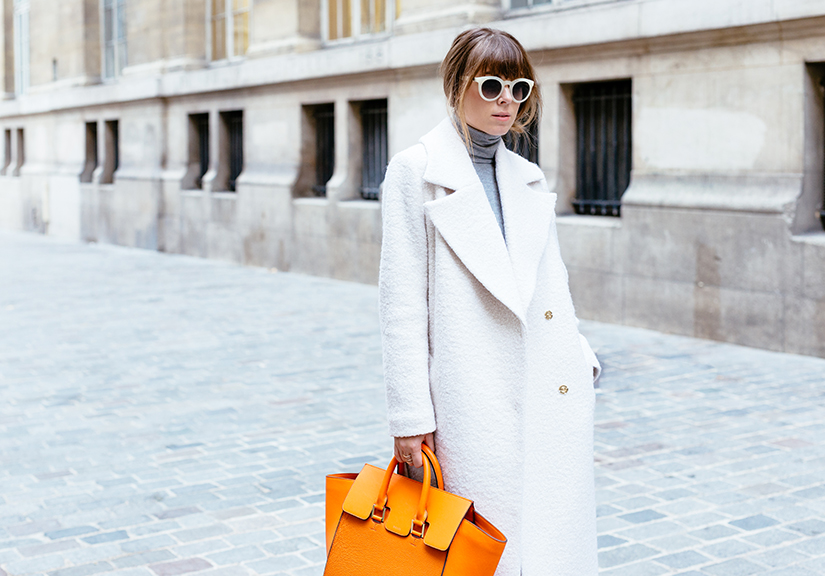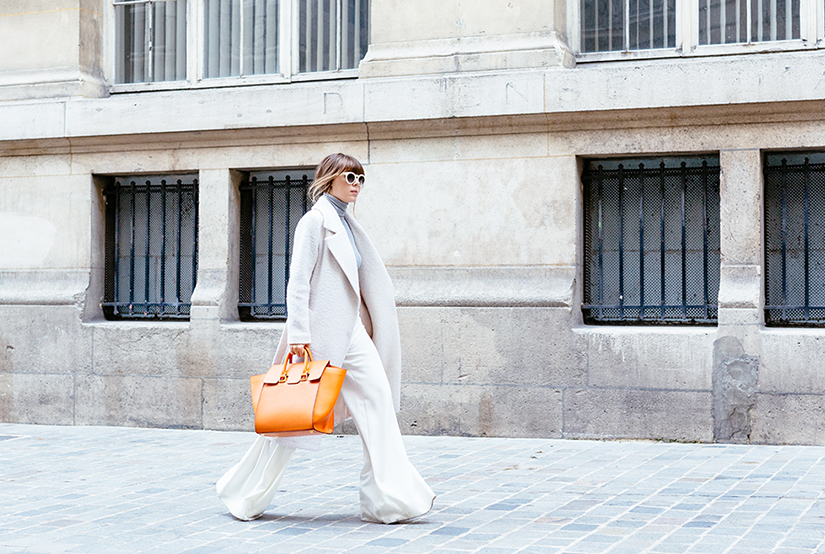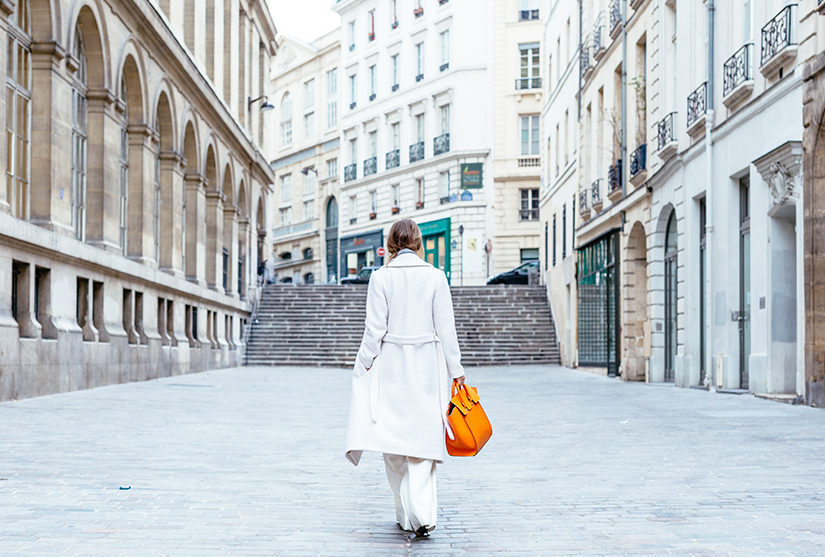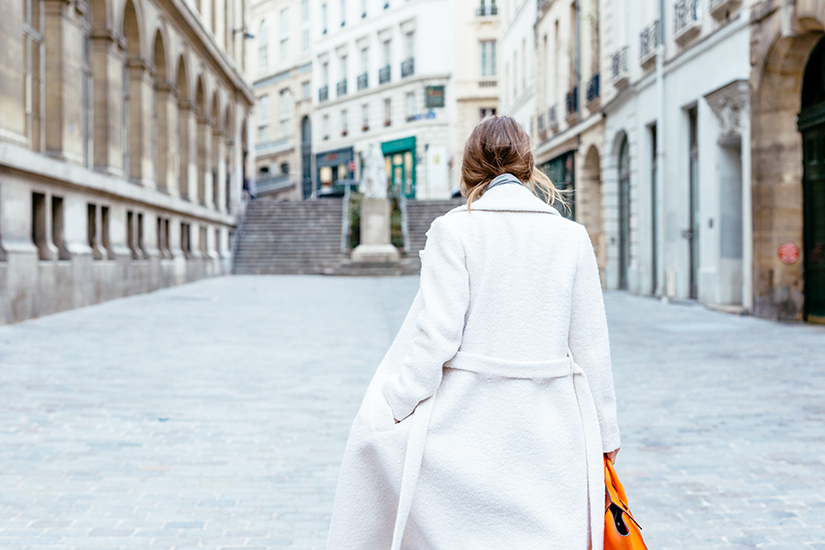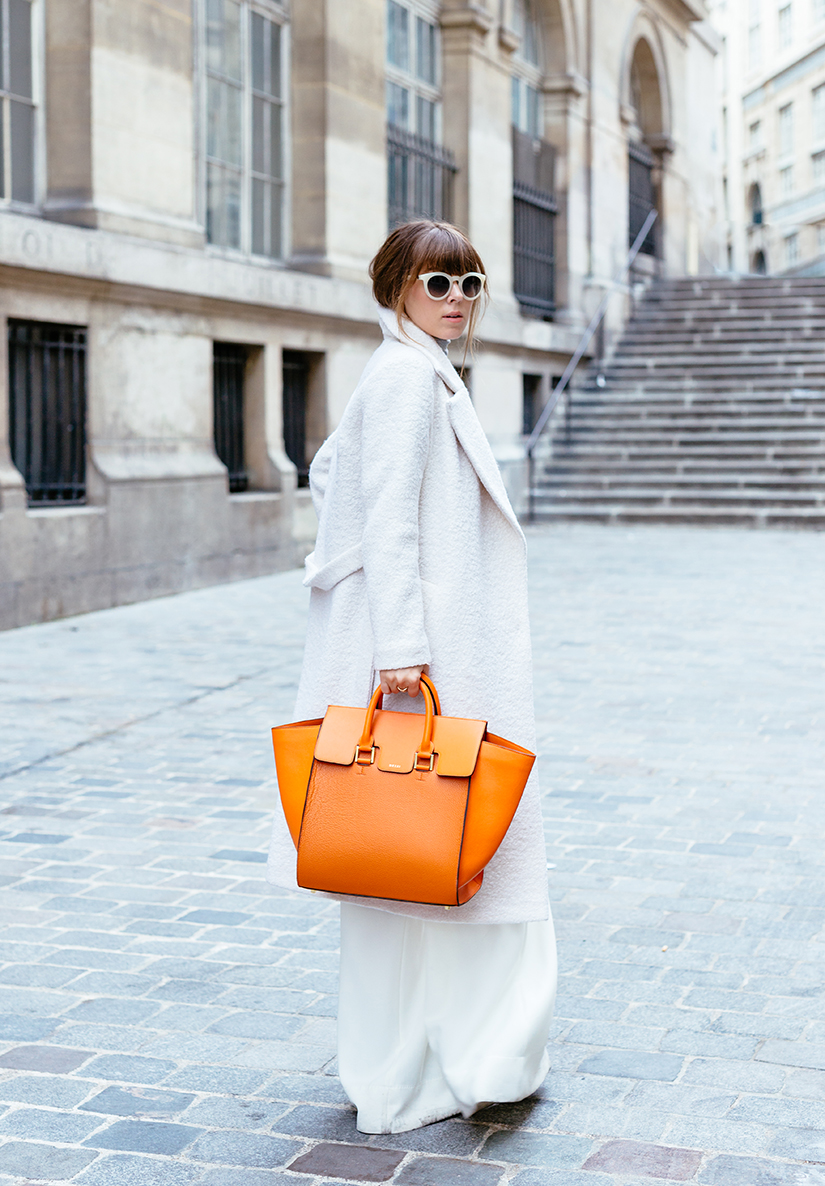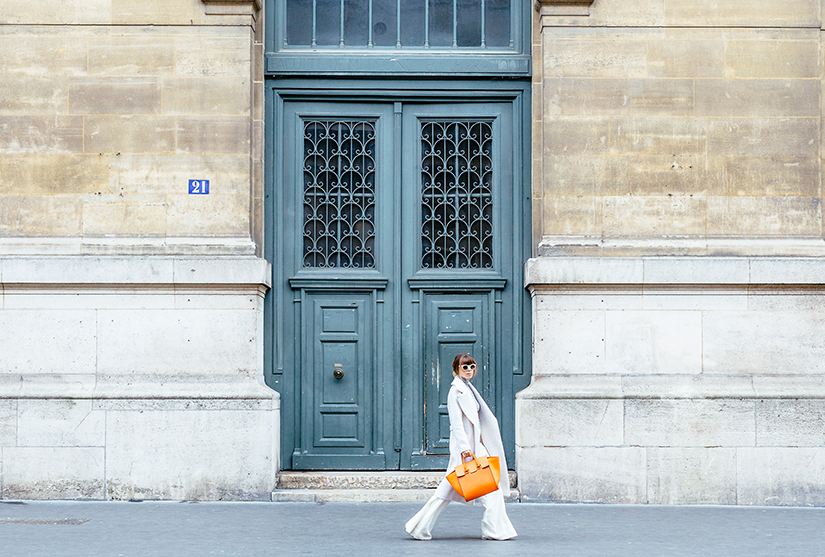 It's no secret that Paris captured my heart last year. The cafe's, flower shops, train stops, park walks, Seine talks and so much more. After an overwhelming request for my favorite spots from readers and followers, I thought it would be fun to put together a list of a few of my favorite places!
Although this is only my 4th visit to Paris, I have to say that I am pretty happy about this list. I know I have so much more to discover but I truly hope this list helps point you in the right direction on your next adventure. Each of these spots sure made my trips special.
Read and enjoy with love <3
DESTINATIONS
Sainte Chapelle– A medieval Gothic chapel located near Notre Dame. It's actually surrounded by a building and is not visible from just walking by but you can spot the top of it walking by.
Trocadero– The site of the Palais de Chaillot, in the 16th arrondissement, across the Seine from the Eiffel Tower where this magical photo was taken.
Montmartre– Primarily known for the white-domed Basilica of the Sacre Coeur, Montmartre sits on a large hill in Paris's 18th arrondissement. It is home to sweeping city views, tiny cobble stone streets, and the quaintest coffee shops, perfect for people watching.
Pierre Herme– According to Vogue, Pierre Herme is "The Picasso of Pastry," you must stop there and try the best macarons in Paris!
Grand Palais– A large historic site, exhibition hall, and museum complex located at the Champs Elysees in the 8th arrondissement. Grab a book and just go sit. It's what I picture heaven to be.
Le Bon Marche Rive Gauche– A major shopping destination, with brands ranging from Carven to Herschel. Can you say photo-op?
Gare Montparnasse–Take an elevator to the top of this tower and see the most beautiful panoramic views of Paris, all while enjoying a glass of champagne at the rooftop bar.
Musee Rodin– Dedicated to the works of French sculptor, Auguste Rodin, this museum has two locations: at the Hotel Biron and the Villa des Brillants (Rodin's old home). The collection includes 6,600 sculptures, 8,000 old photographs, 8,000 drawings, and 7,000 objets d'art.
Theatre du Chatalet– A theatre and opera house located in the place du Chatelet in the 1st arrondissement.
Musee d'Orsay– Located on the left bank, this museum once housed the former Gare d'Orsay, a railway station. Today, it houses the largest collection of impressionist and post-impressionist masterpieces by artists such as, Monet, Manet, Degas, Renoir, Cezanne, Seurat, Sisley, Gauguin, and Van Gogh. It's also where I took this iconic clock photo.
Notre Dame– A historical Catholic cathedral in the 4th arrondissement. Located on the side of this historical landmark you will notice a line of people waiting to climb the stairs to the top, the view is completely worth the wait!
Ô Chateau– This intimate wine cellar is extremely accommodating to tourists! Take a wine tour from the experts who are winemakers themselves.
Place de la Concorde– Here you will find the Fontaine des Mers (where they filmed the infamous scene of "The Devil Wears Prada")
Catacombs of Paris– The haunting must-see is located off of Denfert-Rochereau, the catacombs hold the remains of about six million people and fill a renovated section of caverns and tunnels that are the remains of historical stone mines. I've never been brave enough to venture down there but the stories are legendary.
Musee de l'Orangerie– Tucked away in the Jardin des Tuileries, this quaint museum is home to a 360 degree painting of Monet's Les Nymphéas.
PARKS & GARDENS/ PARCS ET JARDINS
Place des Vosges– The oldest planned square in Paris and one of the finest in the city. It is located in the Marais district, and it straddles the dividing-line between the 3rd and 4th arrondissements of Paris.
Palais Royale– Originally called the Palais-Cardinal, Palais Royale is a palace located in the 1st arrondissement of Paris. The screened entrance court faces the Place du Palais-Royal, opposite the Louvre. Fun fact! It also happens to be where my Fiancé proposed while on a picnic!
Jardin des Tuileries–This beautiful garden is one of Paris's most visited gardens thanks to its central location between the Louvre and Place de la Concorde. P.S. the ferris wheel inside the garden is not to be missed!
Père Lachaise Cemetery– This large tree-lined burial site has names including Oscar Wilde, Jim Morrison, and Maria Callas.
Parc de la Villette– Located on the outskirts of Paris, this park is truly one-of-a-kind. Grab a baguette, a blanket and bottle of wine. Enjoy!
Parc Montsouris– Located in the 14th arrondissement directly south of the center, the park contains a beautiful lake with wide sloping lawns, another perfect picnic spot!
HOTELS
Hotel Costes– Best known for its bar and courtyard café, this hotel is renowned as a den of opulence and is the ideal embodiment of a Parisian hotel.
Hotel Amour– Tucked into Paris's historic red-light district, this hotel is for the people who come to Paris looking for love..and who aren't offended by interesting photographs in their hotels. Inside is a cute, Americana-inspired bistro – it also has a lovely garden terrace, but you'll have to book ahead in the summer months!
BREAKFAST & LUNCH/ PETIT DÉJEUNER ET DÉJEUNER
Bar de la Croix Rouge– This is the place to be if you are searching for that true Parisian café experience. Notable dishes include the "Saint Germain Tartine" and "Flourless Chocolate Cake".
Berthillon– With its primary store on the Île Saint-Louis in Paris, grab a scoop (or two) of this delicious ice cream and see if you can make it down to the Seine to take a photo before it melts!
Comptoir de la Gastronomi– This is for all of the French foodies out there! Essentials include: "Foie Gras Ravioli" and "French Onion Soup" and of course, "Escargot".
L'Avenue– You definitely want to make reservations ahead of time if you plan on eatting at this restaurant! Delicious food and a beautiful atmosphere.
Cafe de Flore– Part of the "Golden Triangle," Café de Flore is considered one of the oldest and most prestigious coffee houses in Paris. Sit back, relax, and enjoy the romantic atmostphere of Café de Flore. It's considered one of the most literally cafe's in the world as it was Hemingway's old stomping ground.
Ladurée– With a reputation that precedes itself, Laduree is quintessentially Parisian. The French Toast is not to be missed! Maybe you've hear of their Macaroons too?!
Claus– Considered a breath of fresh air amongst a sea of bakeries, Situated in the heart of Paris, the menu consists of wonderfully fresh food consisting of delicious bread, jams, and eggs.
Les Deux Magots– Famously located in the Saint-Germain-des-Pres area, you may recognize this café, which once caffeinated the literary and intellectual elite of the city, from the scene in "Inception" where Ariadne and Cobb share their first dream.
Café du Marche– I adore this quaint little café! Located on Rue Cler, must-order menu items include profiteroles and crème brulee (it's completely acceptable to have desert for breakfast in Paris).
PRE-DINNER DRINKS/ APÉRITIF
La Perle– One of the ultimate places to see and be seen! Don't be surprised if you bump into one of your favorite models/ actors in this spot!
Le Progrès– The ideal cozy Parisian pub! Located in Montmartre, Le Progres is a must!
Le Pre Café– A bar-restaurant-style lounge with a relaxed and comfortable atmosphere located in the heart of Saint-Germain-des-Pres. It's an ideal place to stop by for cocktails
Le Pub St. Germain– Possibly one of the biggest pubs in Paris, Le Pub St. Germain has a great atmosphere to enjoy a few drinks with friends
*Rue de Princess is a great area for anyone looking for lively bars.
DINNER
Maxim's– The most romantic dinner spot! All I can say is, prepare to be amazed and full!
La Coupole– Known as the 'art deco jewel of Montparnasse,' La Coupole is delicious if you're looking for a French seafood dining experience. P.S. the crème brulee is outstanding!
Le Comptoir– We all love those places we can simply wander into after a long day of roaming the streets of Paris…and Le Comptoir is just that place! The creamy polenta is to die for.
Le Relais de L'Entrecôte– If you're going to dinner at this chic little restaurant, be prepared to order the steak & frites! Delicious and cooked to perfection.
Le Georges– This great restaurant is located on the top floor or the Pompidou (how cool is that?) and it is delicious! Go at night for awesome panoramic views of the entire city.
Le Café Charlot– Delicious food and a wonderful atmosphere! Sit outside and enjoy a glass of wine at this breathtaking spot.
Mama Shelter– A restaurant with simple family style dishes, an enormous bar that also serves the purpose of being a brasserie, and a terrace where you might run into American poets, Japanese painters, or Latin American writers.
La Bocca Della Verita– This is my favorite spot when I am craving Italian food in France! Enjoy Italian salad, pasta and lots of mozzarella cheese.
*Head to St Michel, a neighborhood in the Latin Quarter, for delicious dinners
*For shopping, drinks, and dinner, head over the Le Marais, a historic district of Paris that hosts many outstanding buildings and restaurants
SHOPPING
What better place to vintage shop than in Paris? You never know what one can find while vintage shopping, especially when you are vintage shopping at stores such as Kiliwatch, Hippy Market, and Les 3 Marches de Catherine B
*Avenue Montaigne is home to stores such as Louis Vuitton, Dior, Chanel, Fendi, Valentino, and Ralph Lauren.
*Galeries Lafayette is a beautiful shopping center, even if you don't like shopping, you must visit this spot for the architecture alone.
CLUBS & NIGHTLIFE/ DISCOTHÉQUE
Going to clubs in Paris is somewhat different than going to one in the U.S. or other parts of Europe. Each one is different and you never know what to expect! Here are a few of my favorite places to go in Paris: Le Baron, Le Titty Twister, Café Oz (multiple locations), Zig Zag, and Queen
POPULAR NEIGHBORHOODS/ QUARTIERS POPULAIRES
Opera-Grands Blvd– Located in the 9th arrondissement of Paris. The Grand Boulevard area of shopping is home to the famous covered shops as well as the Opera District.
Saint Germain– Situated in the 6th arrondissement of Paris, near the church of the former, Abbey of Saint-Germain-des-Prés. This metro stop is home to a number of famous cafés as well as Jardin du Luxenburg, Palace Saint-Sulpice and of course, Les Deux Magots.
Le Marais– Sprawling across the 3rd and 4th arrondissement, Le Marais is rich with history and culture. Walk around Place de Thorigny and visit Place des Vosges. If you are staying in this area, The 7th Terass Hotel is one of my personal favorites! P.S. make sure you make a stop at Carette for life-changing macarons.
5th Arrondissement– Situated on the left bak, the 5th arrondissement is home to the Latin Quarter of Paris as well as the Pantheon. If you happen to find yourself here, make sure you browse the markets at Place Mauber for magnificent flowers and baguettes. What's also an essential in this area is making a trip to Institute du monde arabe for a stunning rooftop view of the city during sunset.
10th Arrondissement– Canal Saint Martin is a popular destination for Parisians and who watch the barges navigate the series of locks and road bridges. There are several popular restaurants and shops along it, some of which include T'en Belles, Hollybelly, Café Craft, and Tuck Shop. I also happen to think that it is the best part of the city to find quaint coffee shops.
WEEKEND TRIPS
When traveling to Paris, weekend trips are a must-do! There are several corners of this wonderful country and all of them must be explored. Here are a few of my suggestions when looking to book weekend getaways: Bordeaux (THE place for wine tasting), the village of Giverny (where Claude Monet's home and garden is located), and The Luberon, Provence (countless villages and gardens to explore).
AND a very special thanks to my incredible assistant, Hayley who might be an even bigger Francophile than myself. She spent a Semester in Paris last year so putting this list together was really special for us both. Thank you Hayley!
[thefeedproducts style='four']