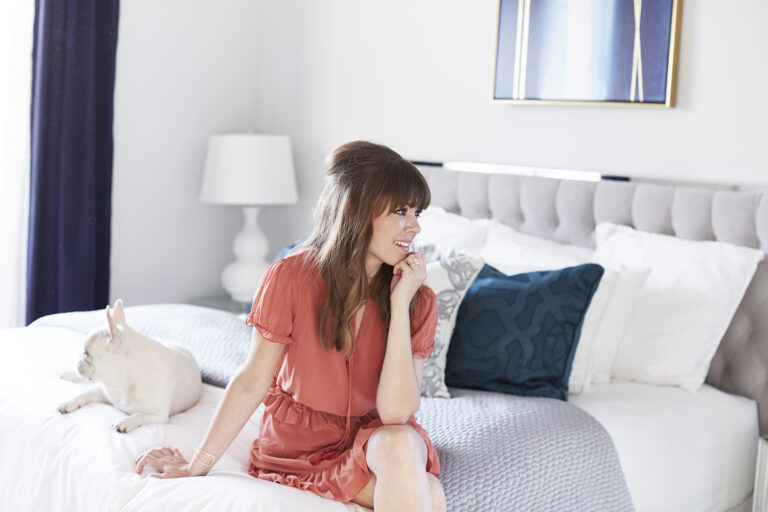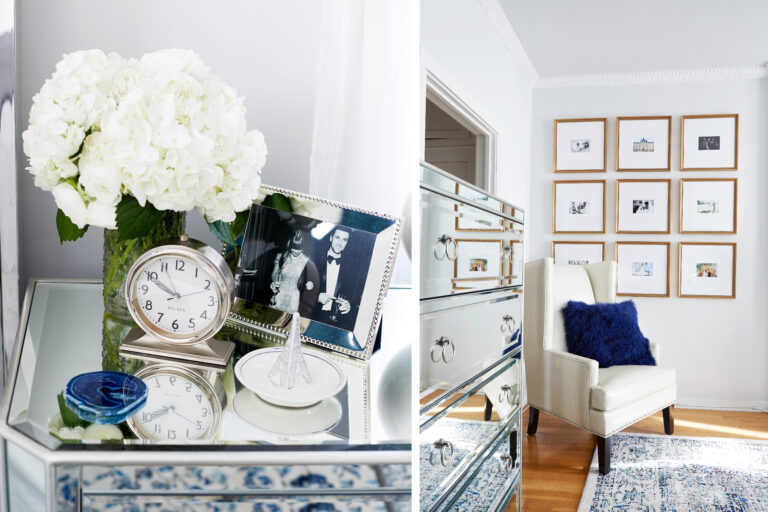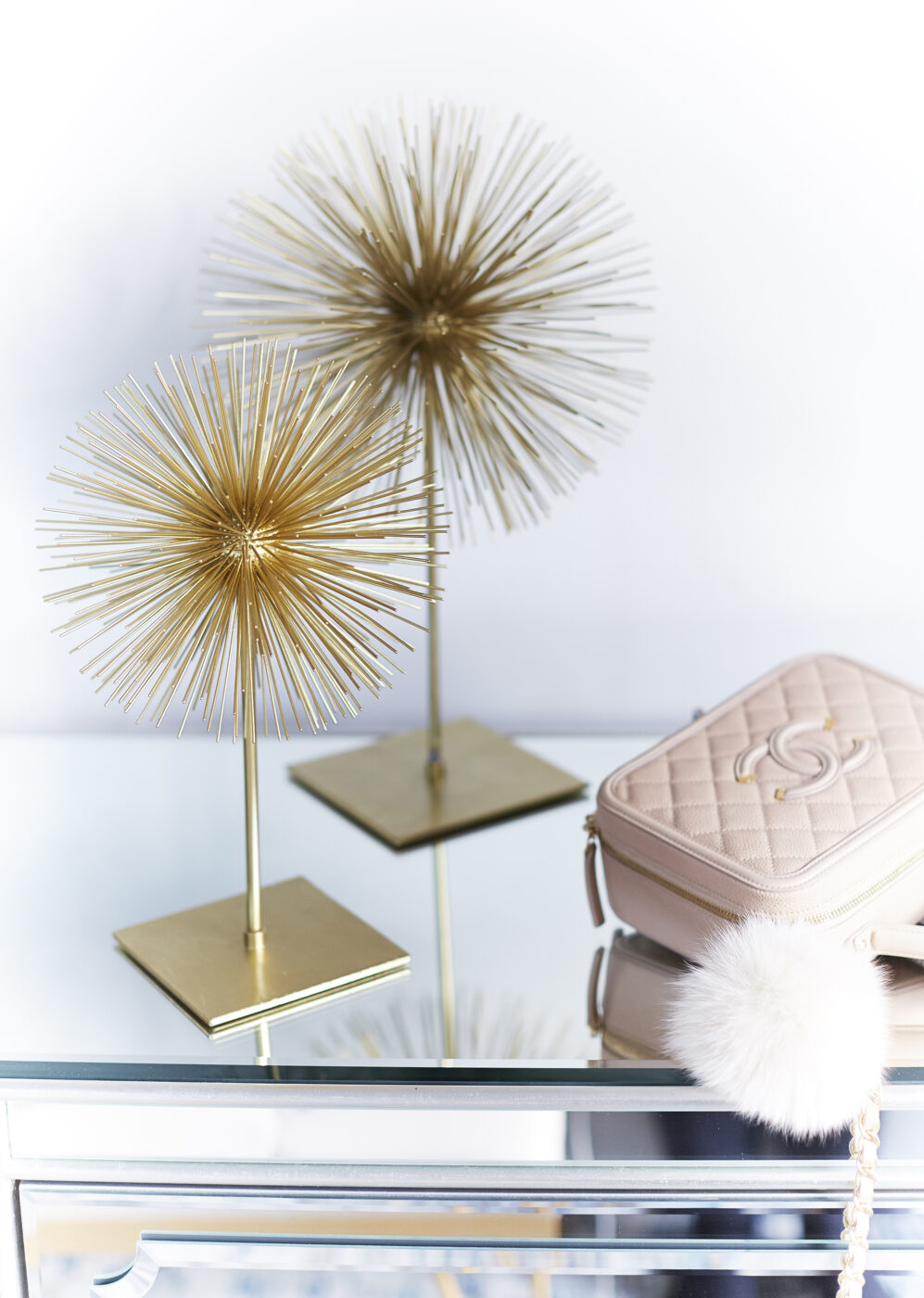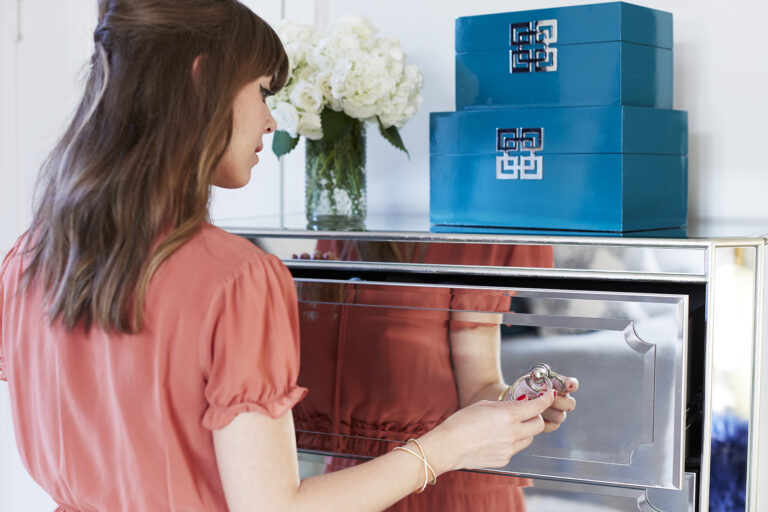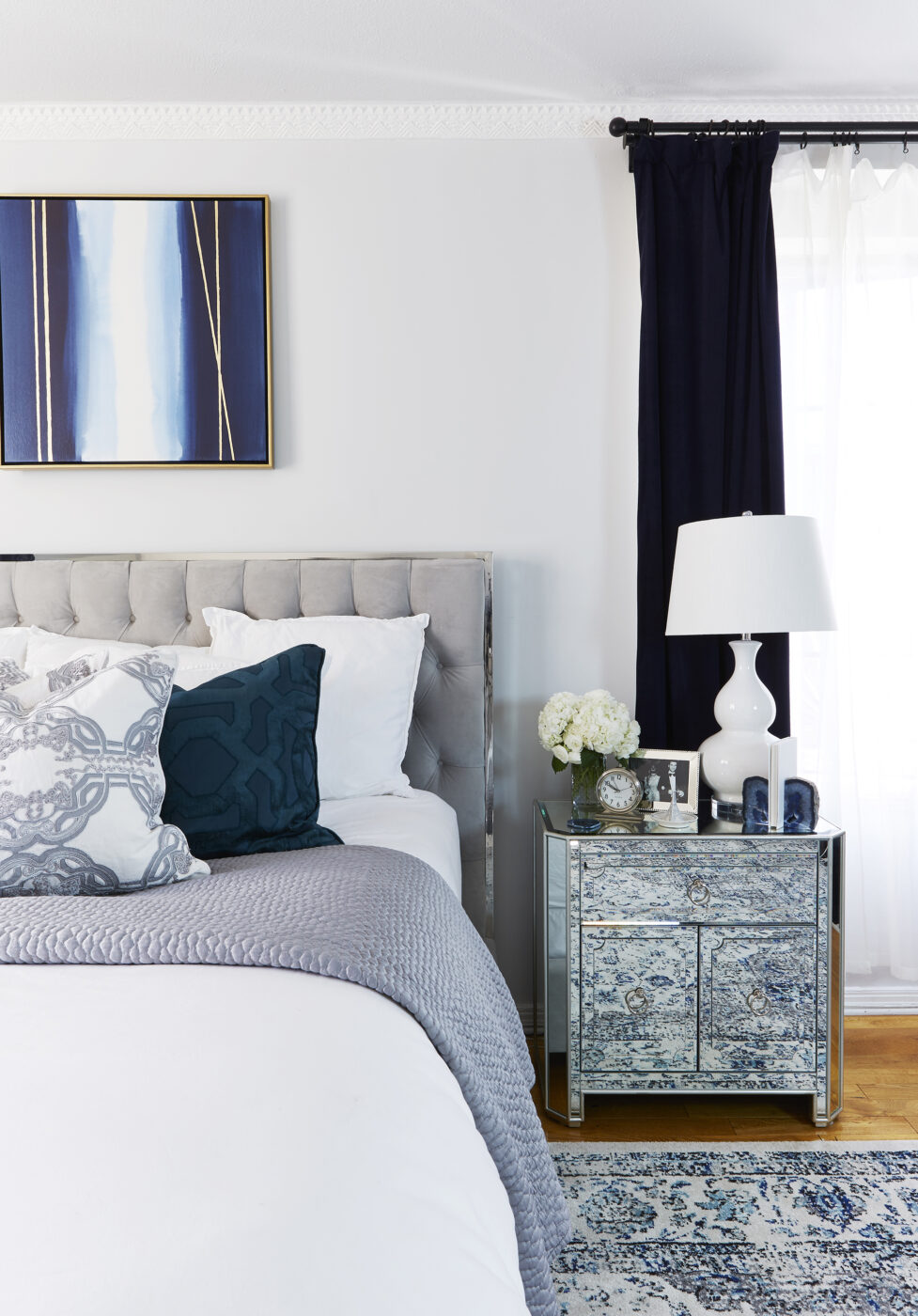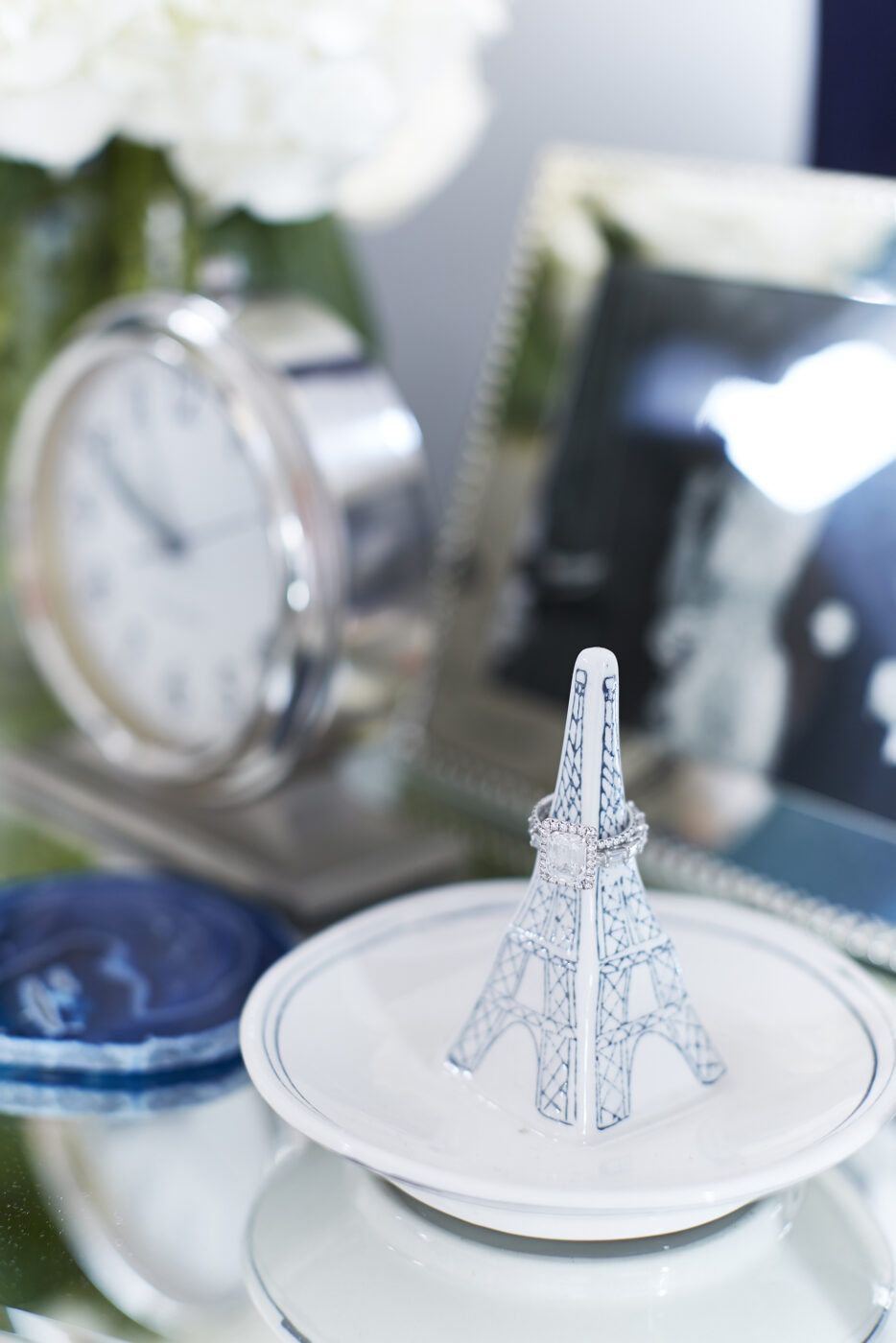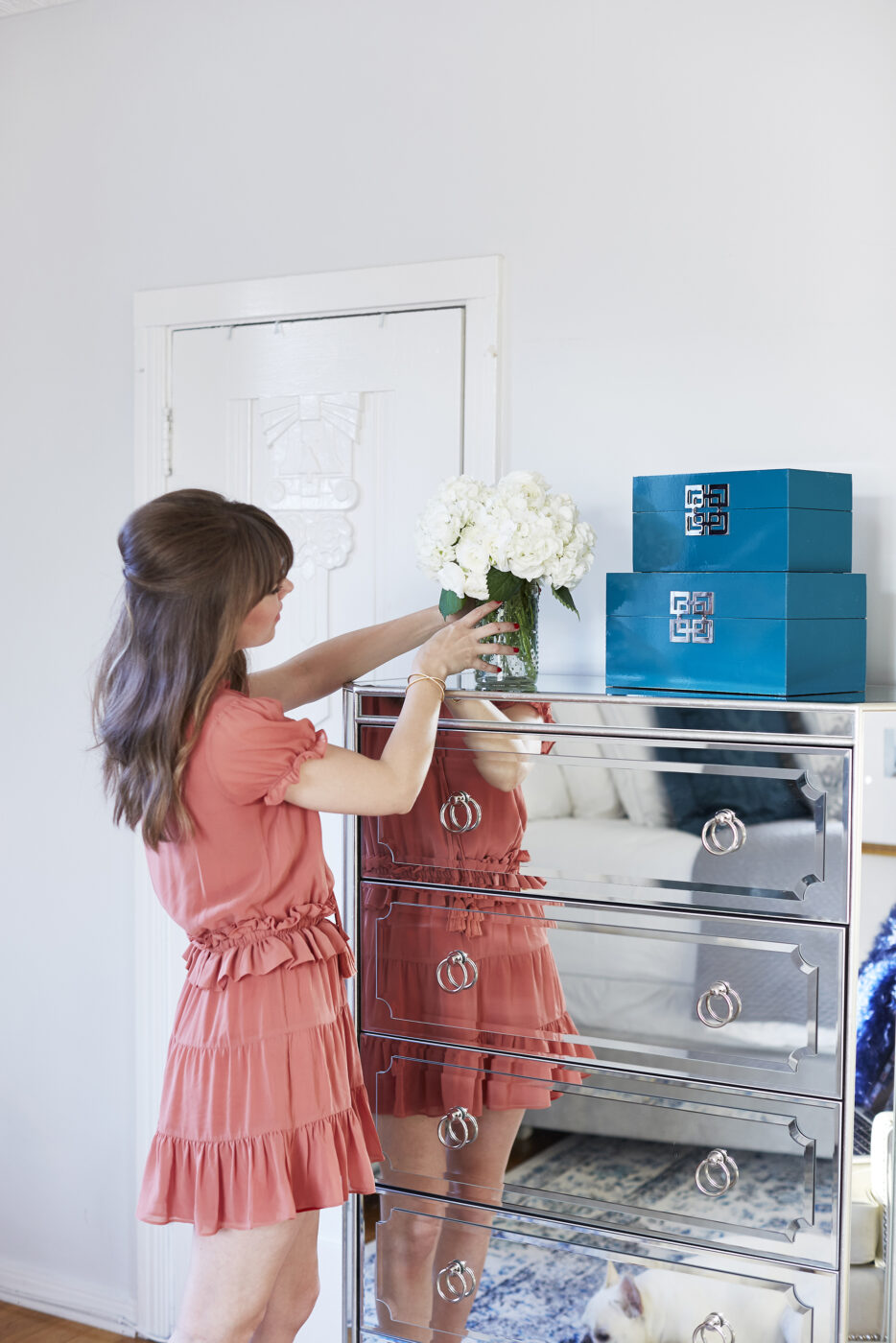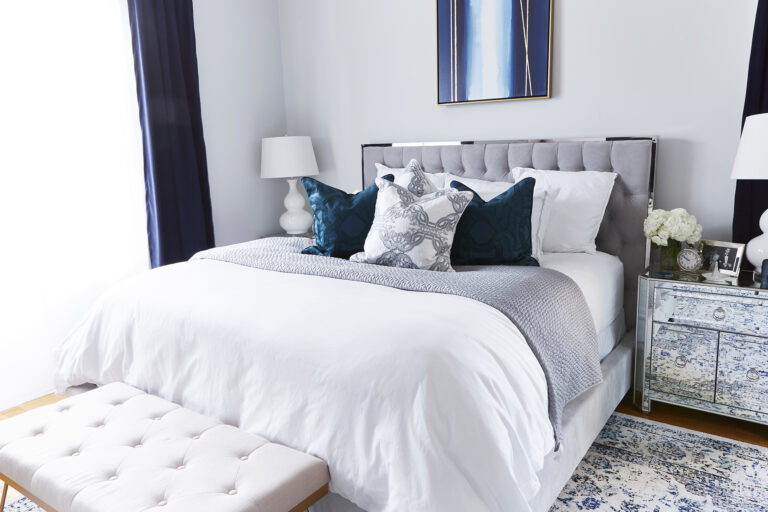 There are few things in life that make me more giddy than a new pair of shoes or a new bag. When I hear the words, "home makeover" my head practically goes through the roof! Next to Veep and House of Cards, you can find me watching any and every home makeover show known to man. My Netflix "Suggested For You" queue is full of all of my guilty pleasures and I love nothing more than indulging! I cannot wait to get my hands on a home that's a fixer-upper in the not so distant future. I'm just dying to go in, demo, paint and make a new house a home!
But until then, there are a few things that need a little TLC in our cozy art deco apartment. It only seemed fitting to start with our bedroom. As newlyweds, we've been looking for the right opportunity to revamp our bedroom and the timing couldn't have been more perfect. Just shy of one year after our unforgettable Parisian wedding, we wanted to embark on a project together, and what better place to start than our most intimate and shared space?
When redesigning our bedroom, we looked to Z Gallerie for endless inspiration. And lets be real, their spring collection, with its varying shades of silver and cerulean, is out of this world and right up my alley. Its a communal place, so its super important that the space doesn't feel too masculine for my taste or ultra feminine for Freddie's liking.
As you all know, we have a deep love for anything French and really wanted to embrace the fundamentals of Parisian Interiors: think crown moldings paired with sculptural, modern elements. It has to be a perfect marriage of the both of us: clean with a little bit of edge and cozy with the right amount of flair. One of the biggest design-related decisions we made was opting for all mirrored furniture. I love the way it catches light in a room and make a space feel more expansive. And whats better than waking up on a lazy Sunday morning to a room flooded with natural light. Pair that with a perfectly tufted silver headboard – it takes chic elegance to a whole new level.
The home should be a place that nurtures creativity and in an ever-changing industry of artists and designers, Z Gallerie has provided the tools to make your house feel like a home. Explore their hues of the season and get inspired to infuse a new color in your home with their Fashionista's Guide to Home Color. Plus shop all of the pieces featured in the room here!
Photos by Jessica Alexander
BEFORE