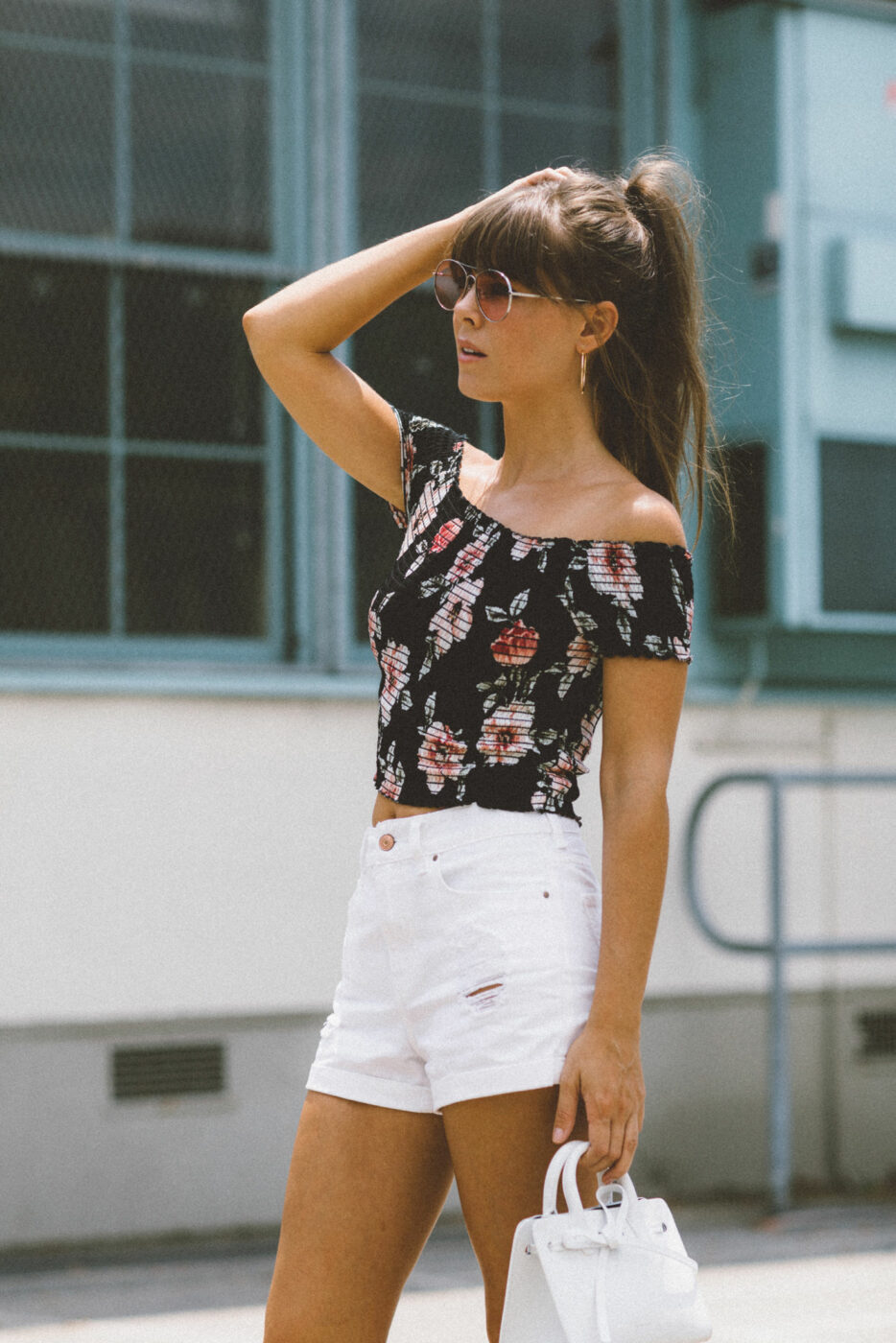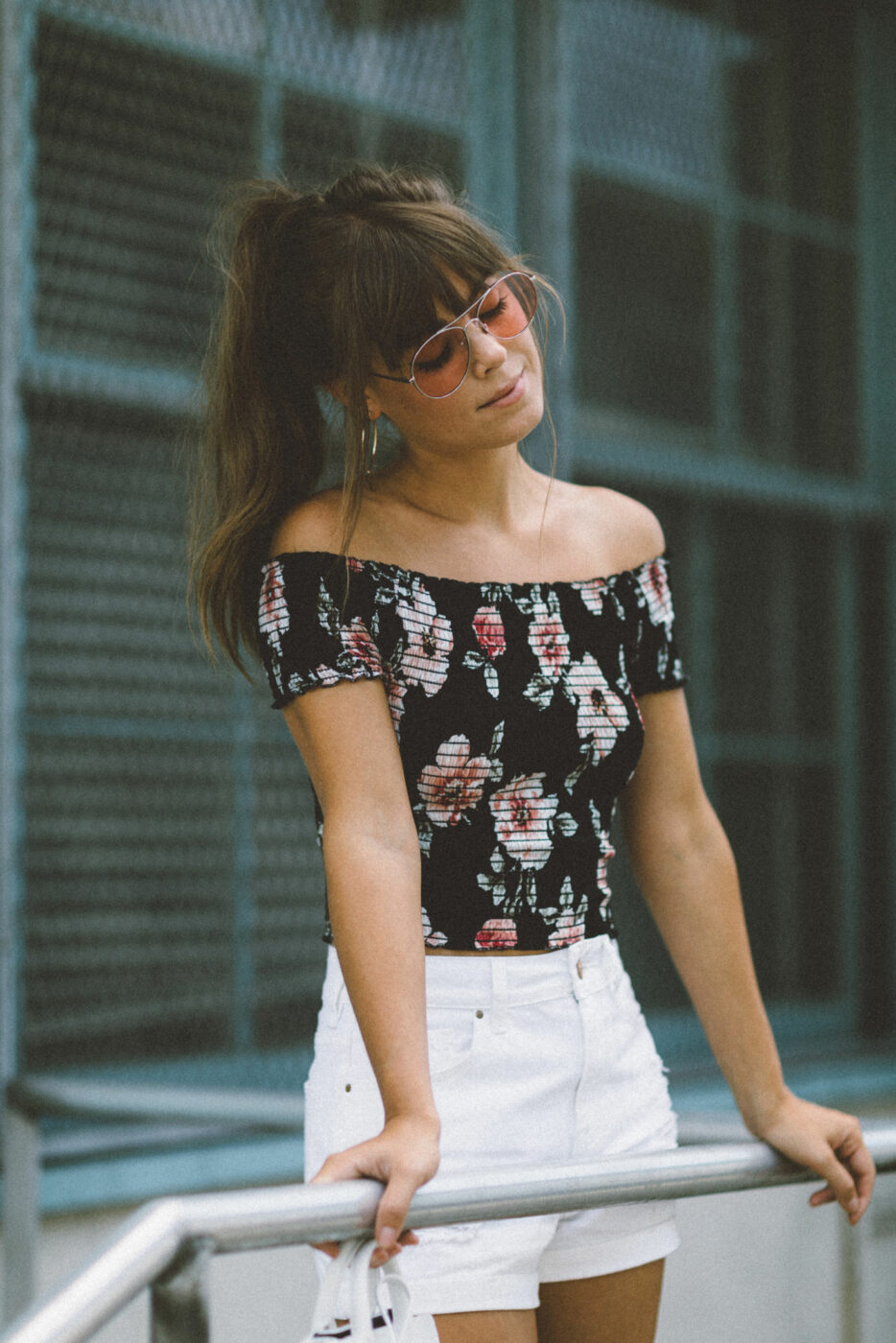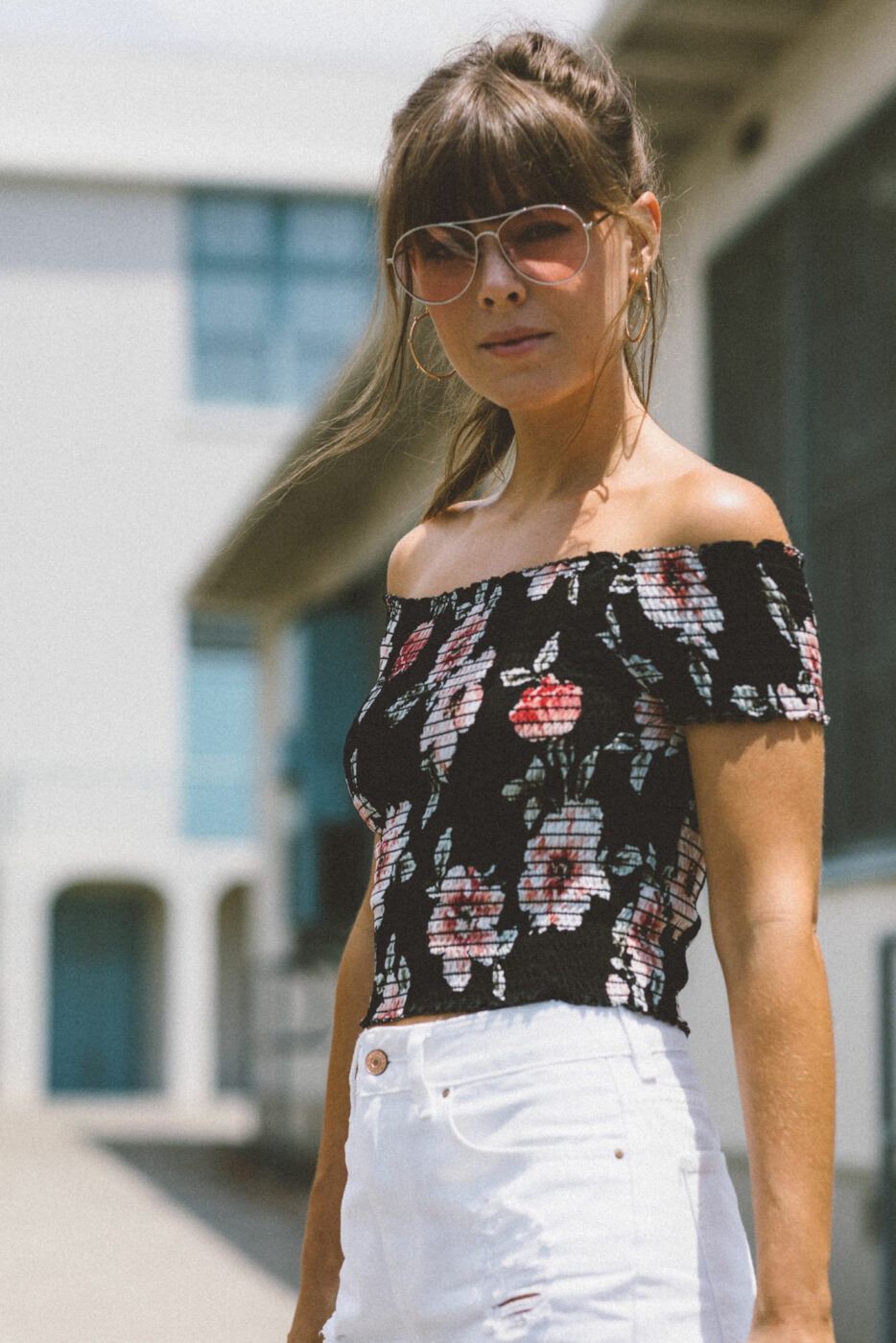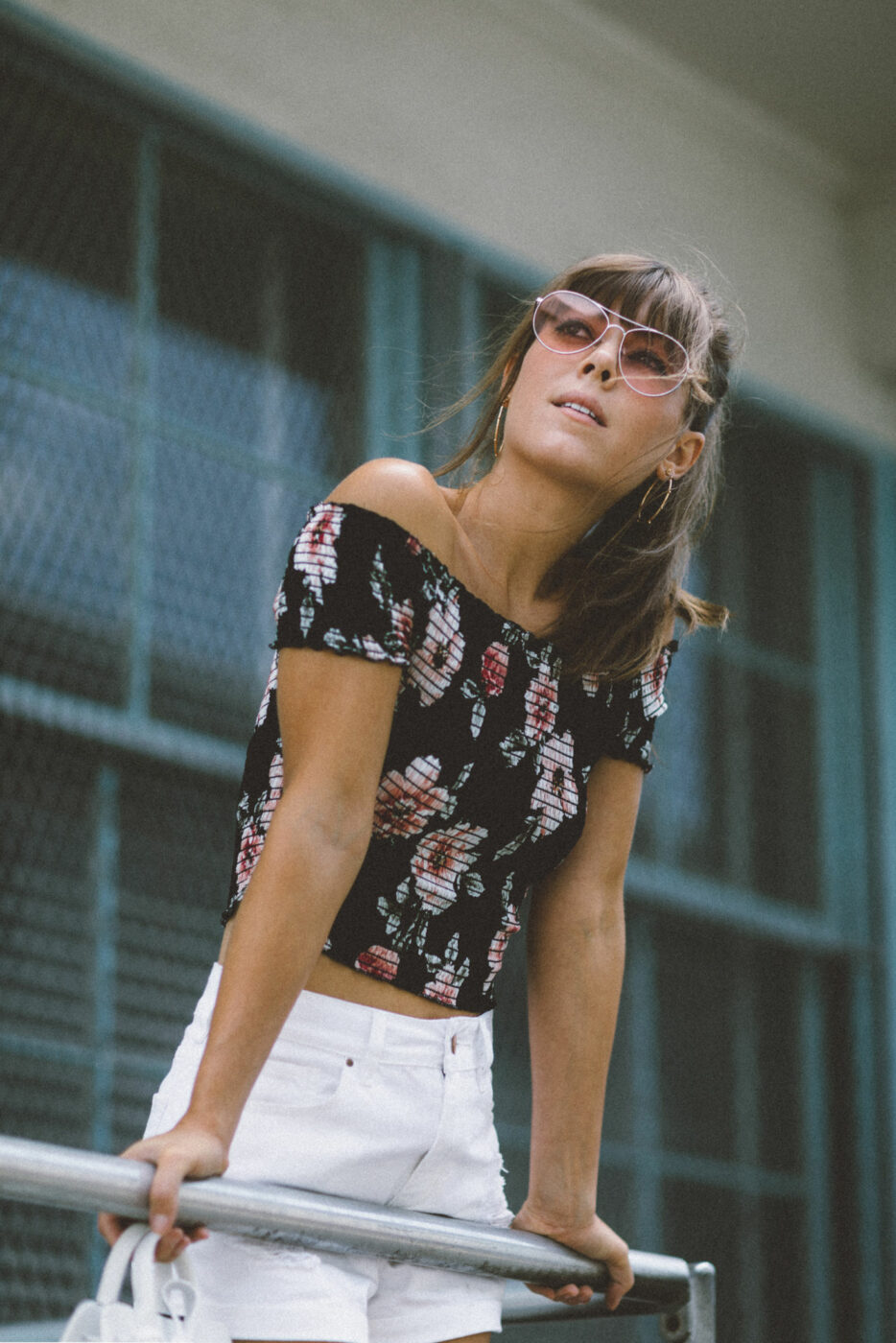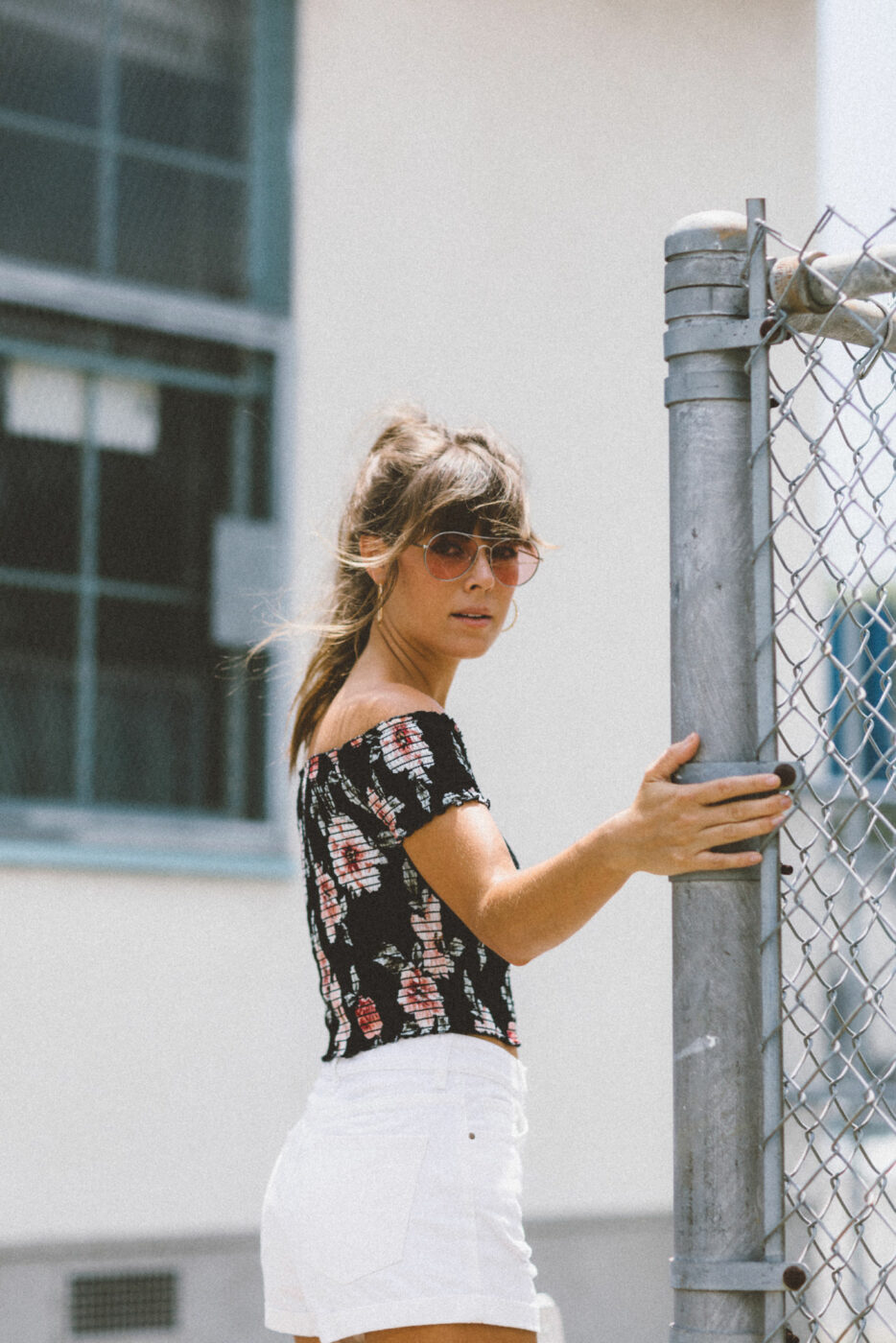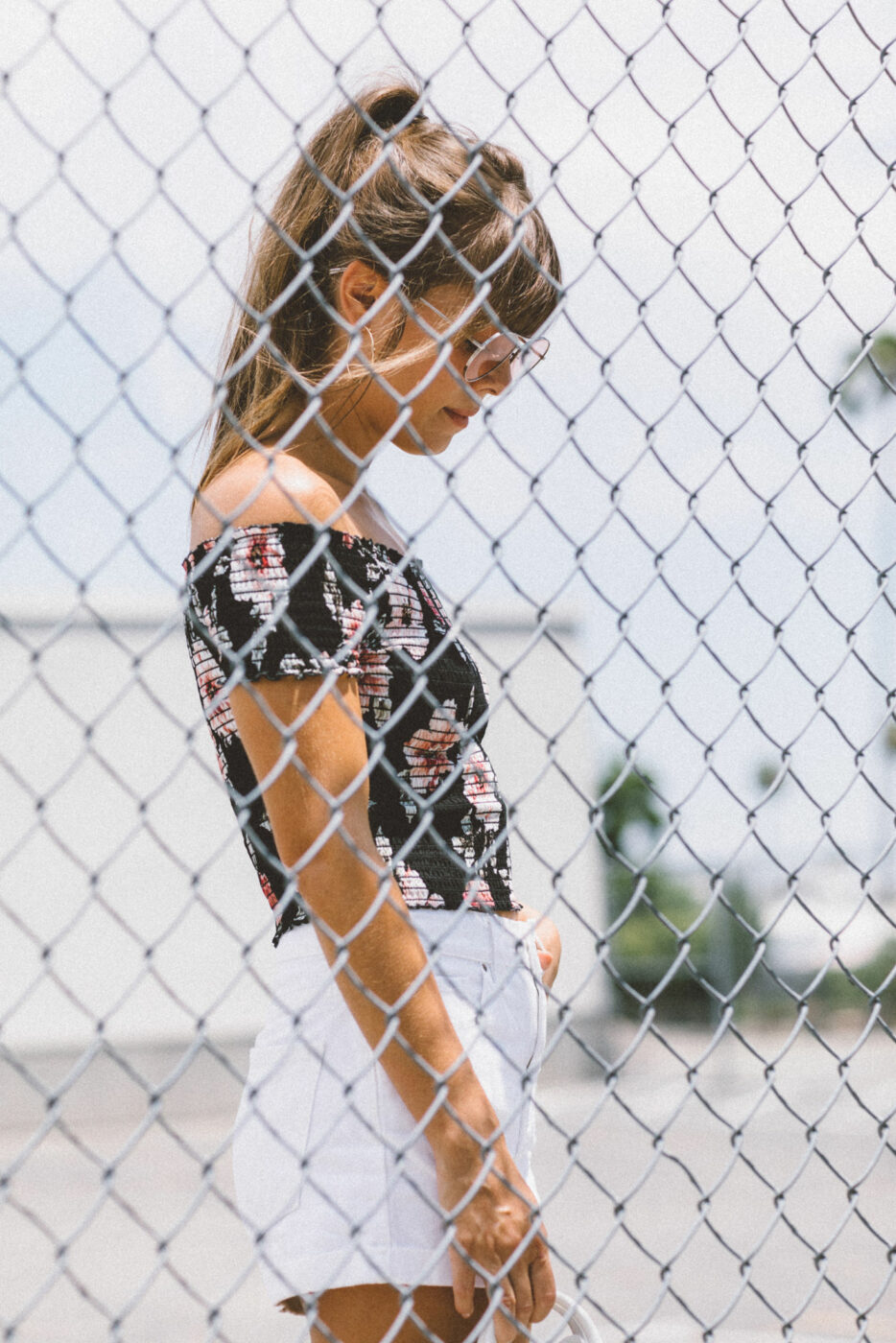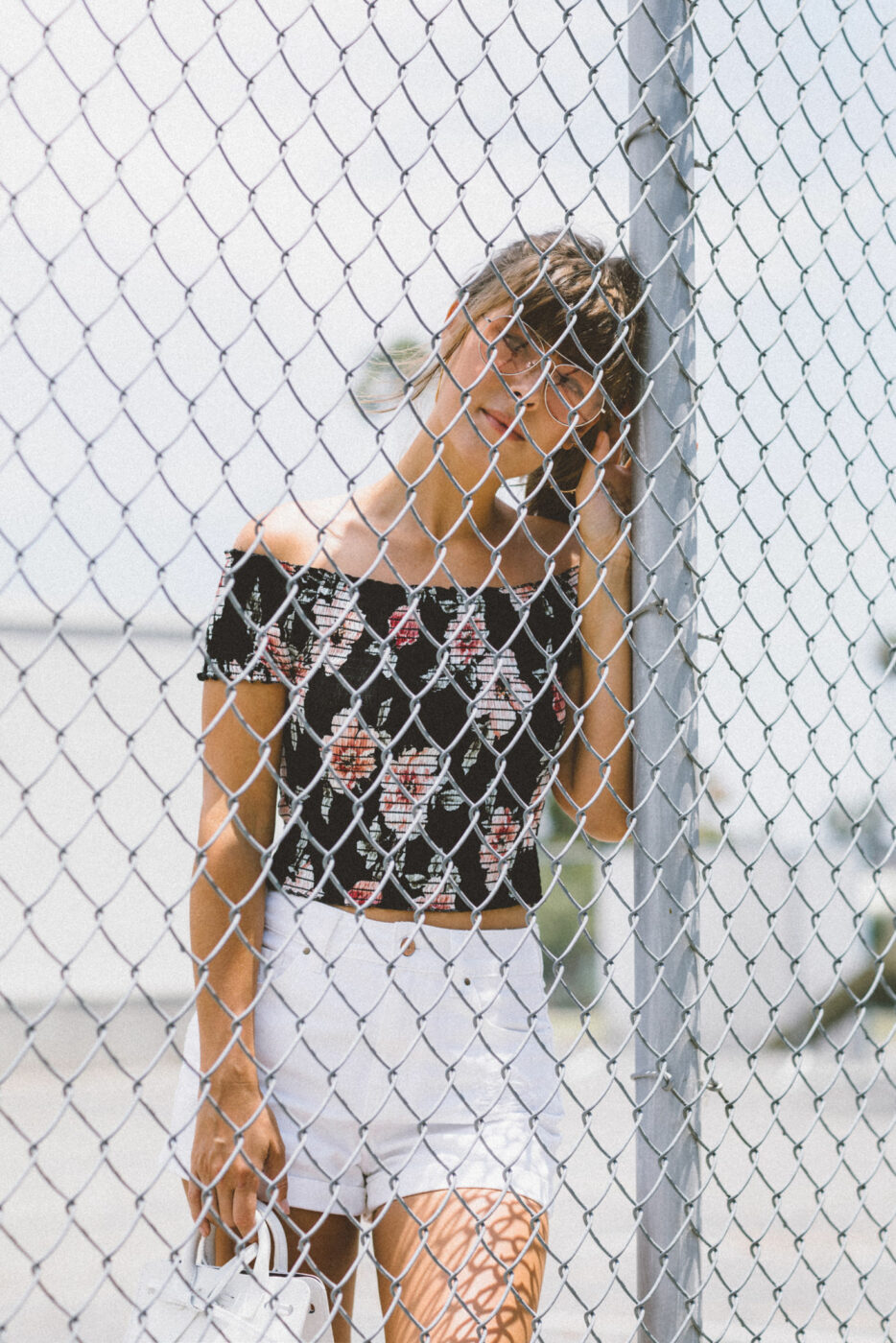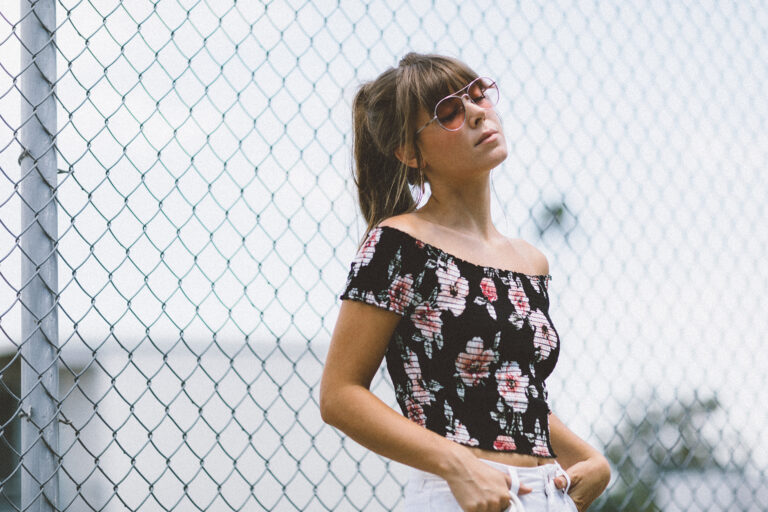 Summer has finally arrived which means it's time to shed those layers and show that skin. While mini skirts and sun dresses are in constant rotation, there's one item that always manages to make it's way back into my summer wardrobe; perfect denim shorts, the daisy duke kind. While I'm not a huge proponent of denim, I will make an exception for styles that hail from the 70's – bell bottoms, wide leg styles, and of course, denim shorts. In my opinion, denim shorts are best when they tell a story. Carefully placed tears add value and character to the piece and makes it more of a statement (even if they're not truly vintage).
And to ensure they're flattering, choose a pair that are high waisted like these Pac Sun denim shorts . No matter your body type, high waisted shorts will hi-light your midsection and accentuate your cutie-little-bootie and elongate your stems. It's no wonder these keep making their way back every summer. Once you find a pair you love, it's hard to resist not to throw on with a tank or even a silk button down blouse to elevate the look. You never want the shorts to be too tight, so make sure there's always a little wiggle room.
If you're still on the hunt for the perfect pair or what to wear with them, I've rounded up a few of my favorites from Pac Sun denim since they're having such a huge sale coming up. So bookmark your favorites, ladies, because on 7/6 they're having a Back to School Denim sale online which will be available in stores on the 18th.
SHORTS

TOPS

SHOES

Photos by Fred Cipoletti