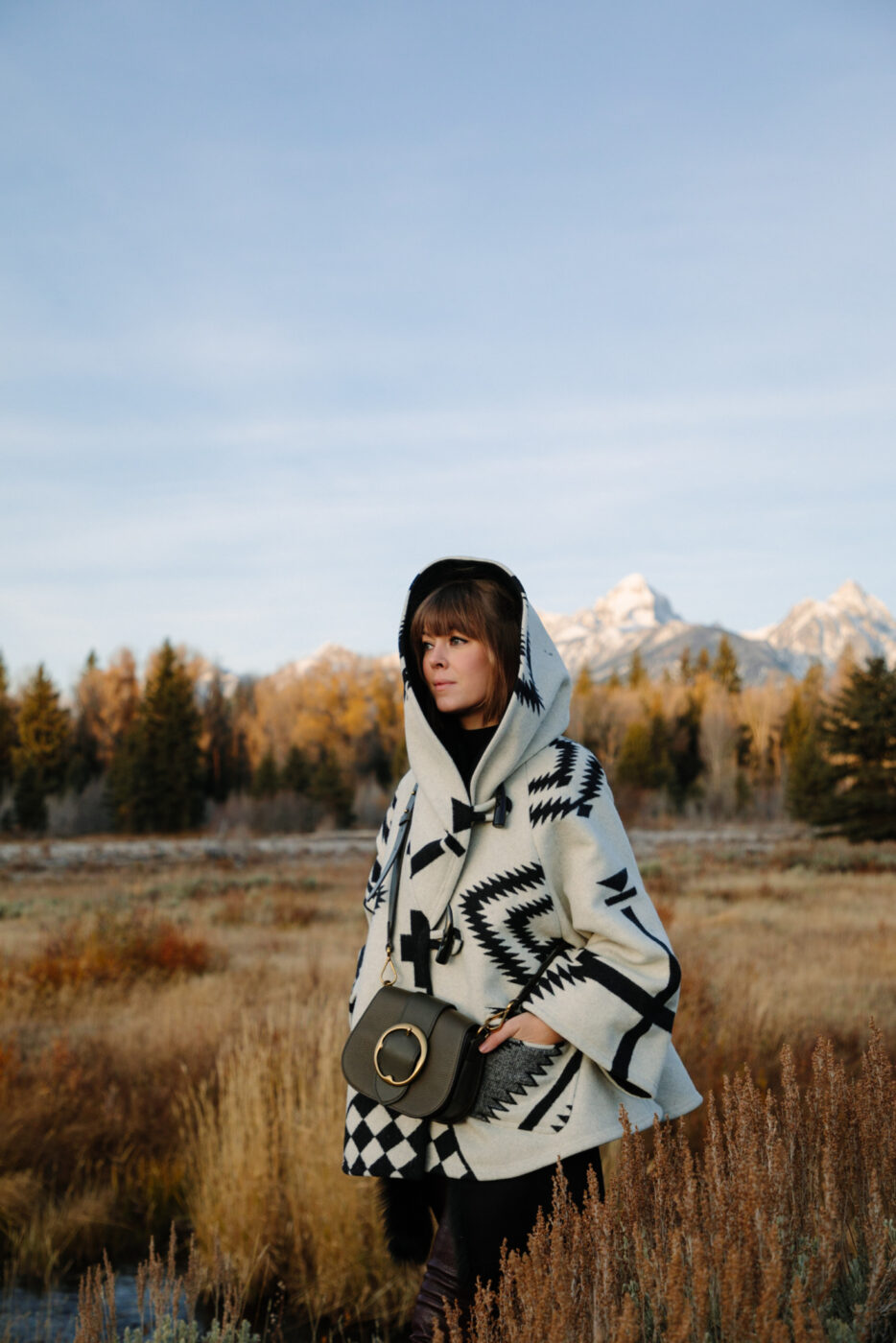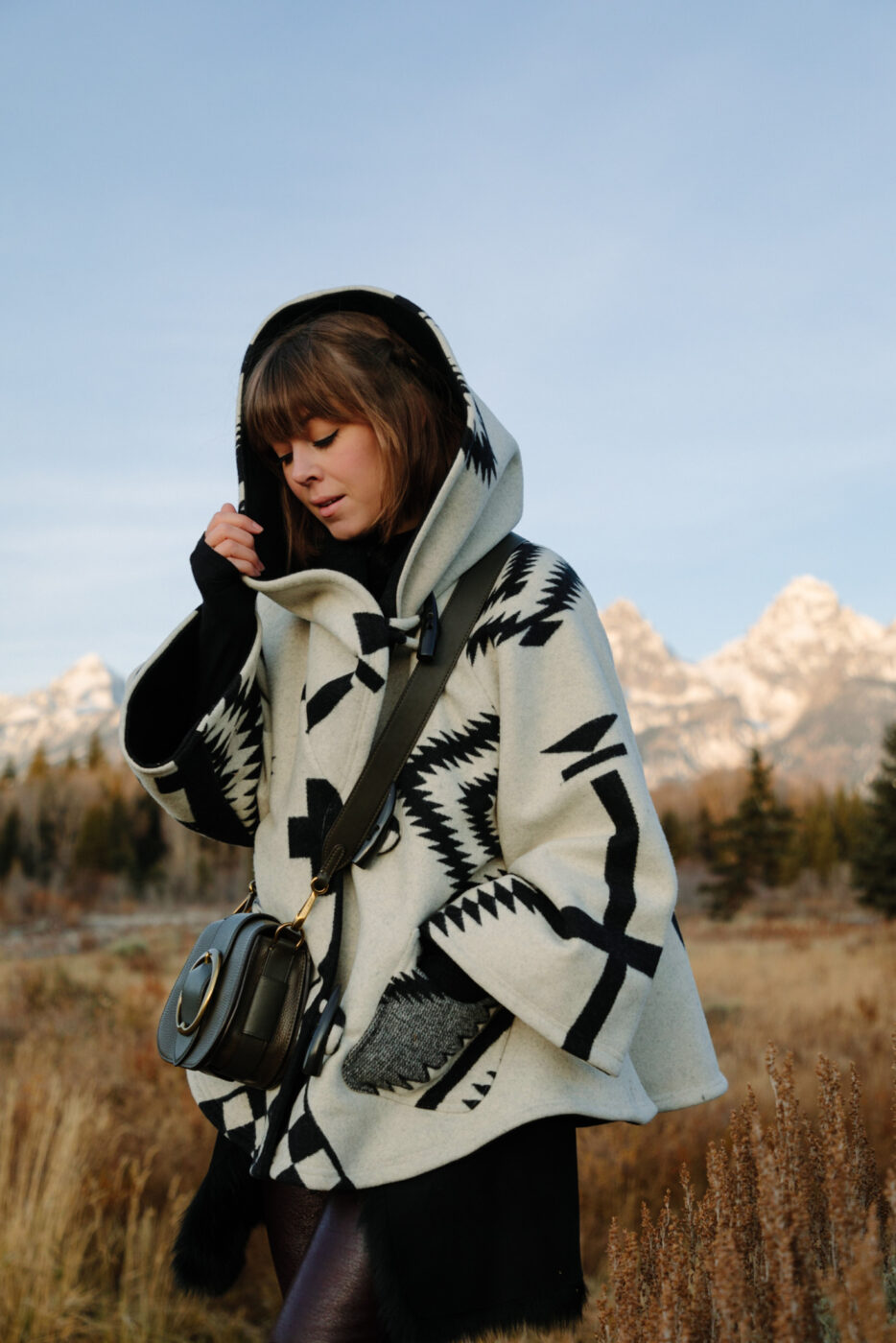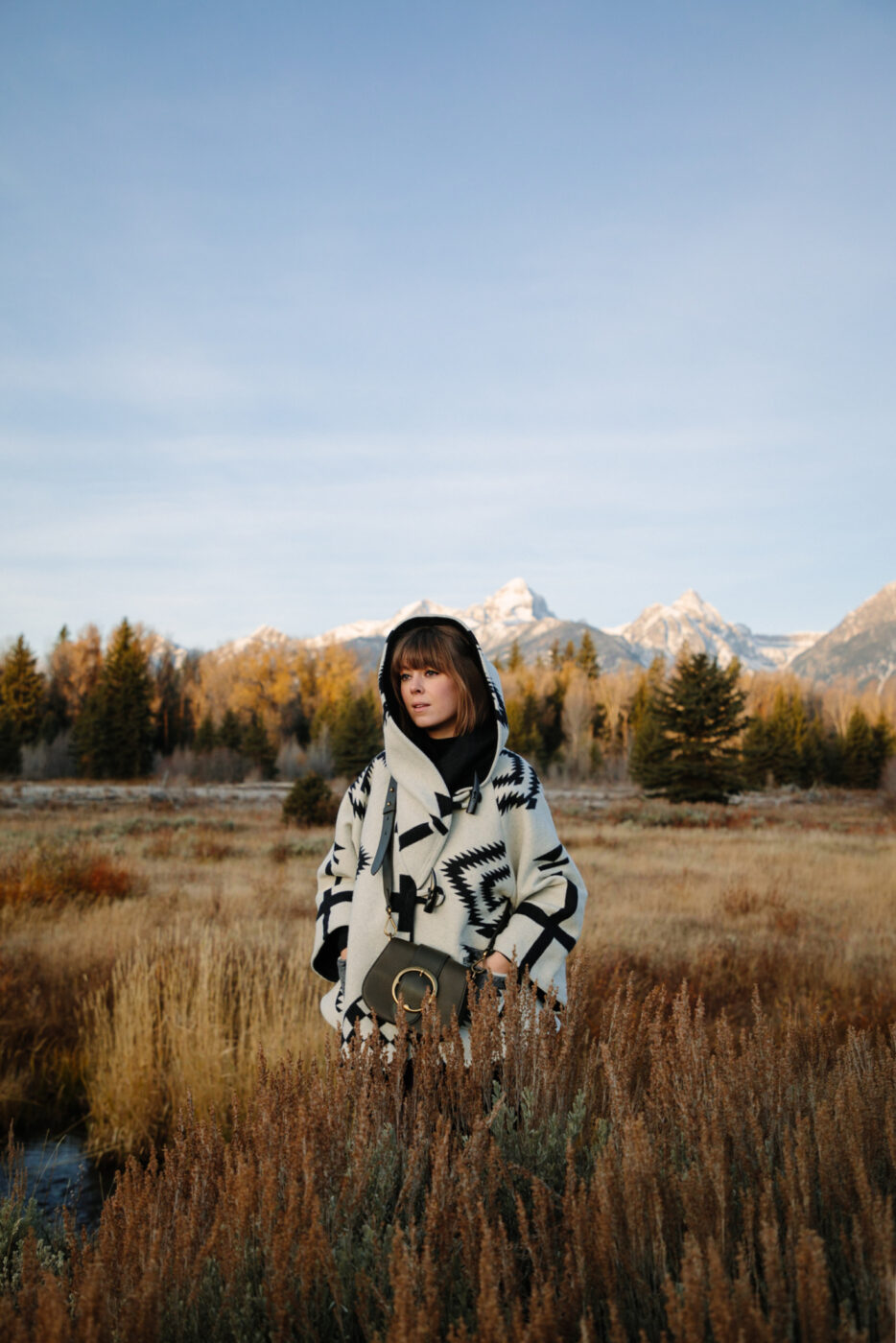 I remember ponchos first coming on my radar when I was in my teens and noticed a woman sitting by us in the airport. She was the epitome of class, and while I was in my jeans and California girl t-shirt, she was all sorts of travel chic. She carried a beautiful sleek bag, wore black pants, perfectly applied makeup, and a poncho that looked equal parts luxurious, sophisticated, and smart. It was a style I've remembered since.
So now, as my own style has matured, I love the idea of draping myself in a poncho. Especially when I'm preparing to jet set or when the weather is cool. For the actual travel day or as a statement piece during the trip, I have a soft spot for ponchos. Evident from our trip to Jackson Hole a few short months ago.
As we roamed around the outskirts of Jackson, Wyoming, and caught sunrise, this stunning poncho from Lindsey Thornburgh was the perfect addition to the crisp air and silence around us. With just enough detail to make it unique, and a cozy that can only be found from a poncho, it was a morning and piece that I'll never forget.
Whether you're heading out for winter travel or simply like the look of ponchos, I've rounded up several similar ones below. To make the look forever chic, consider black on black underneath, and let the poncho be your standout piece. I personally love the warm and gray tones of the selects below – some with a special, delicate detail.
More Ponchos, Please!