My signature cocktail is a Provence Fix: Gin, Lavender Infused Simple Syrup, Lemon, Crushed Ice, Lemon Peel, Lavender Greens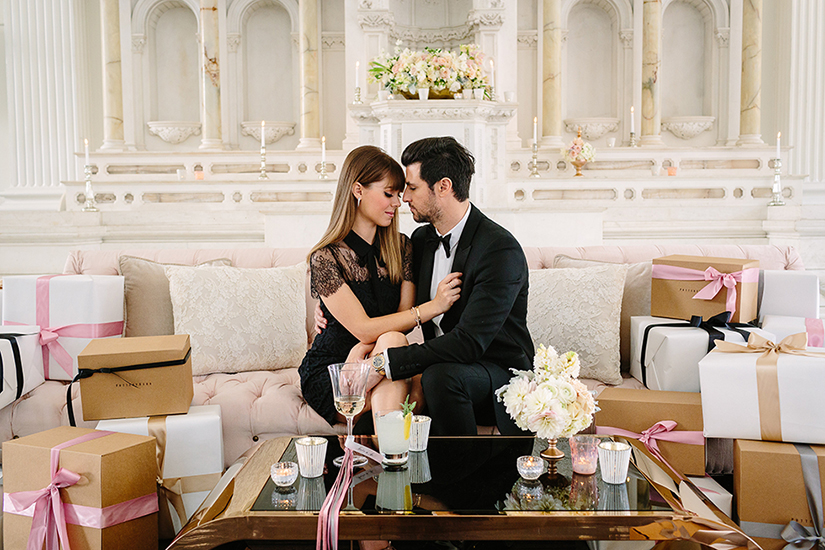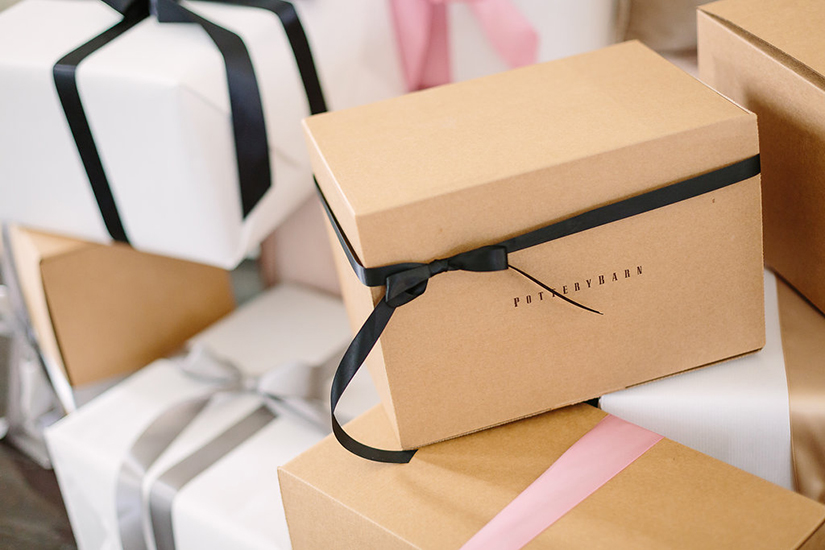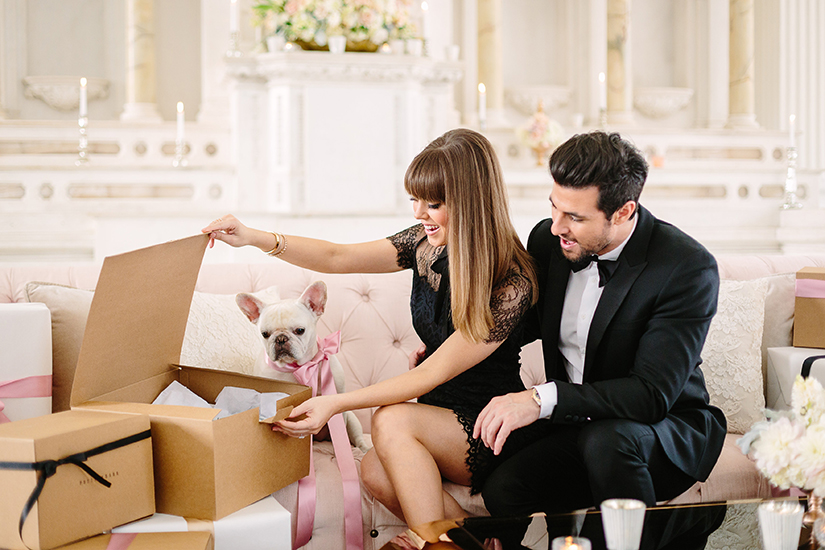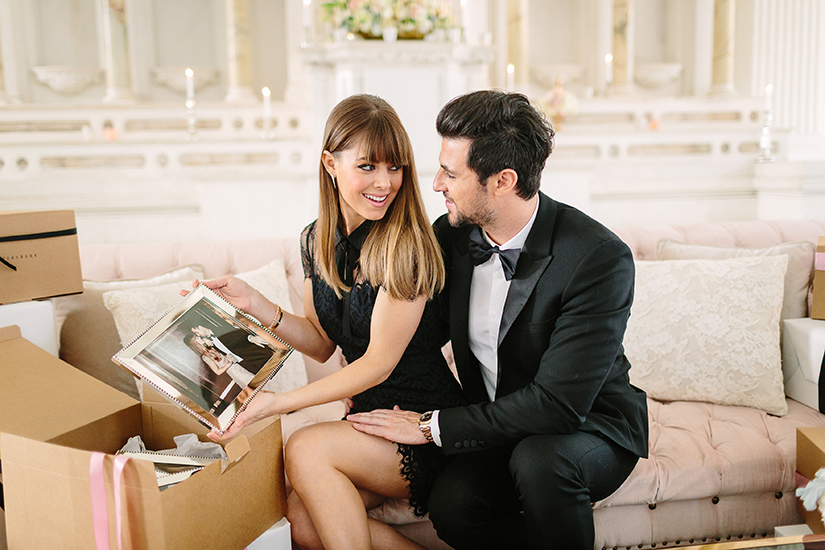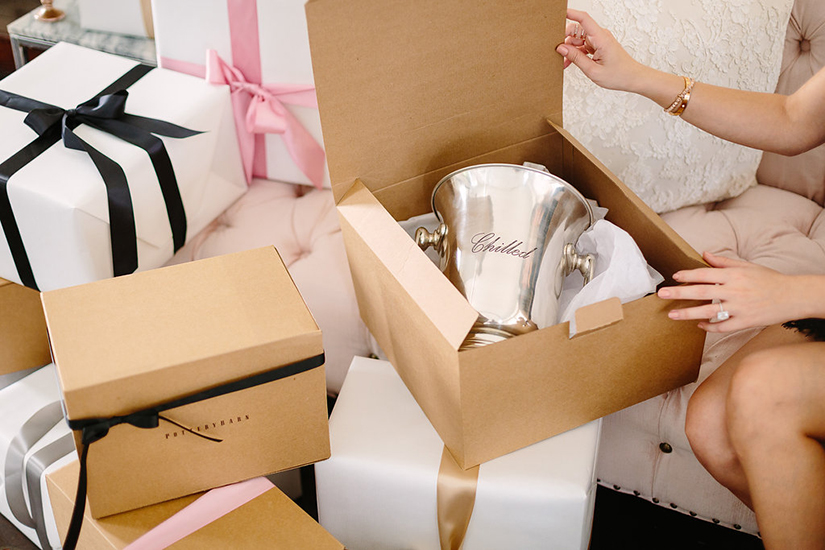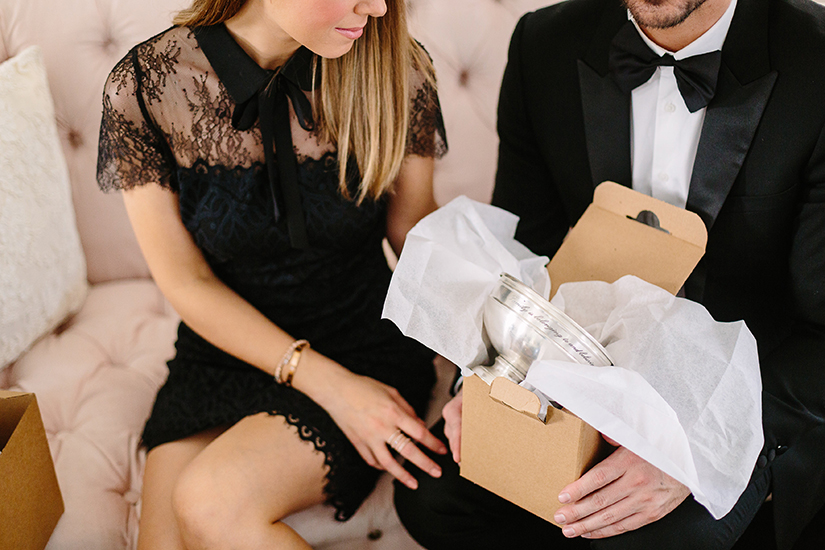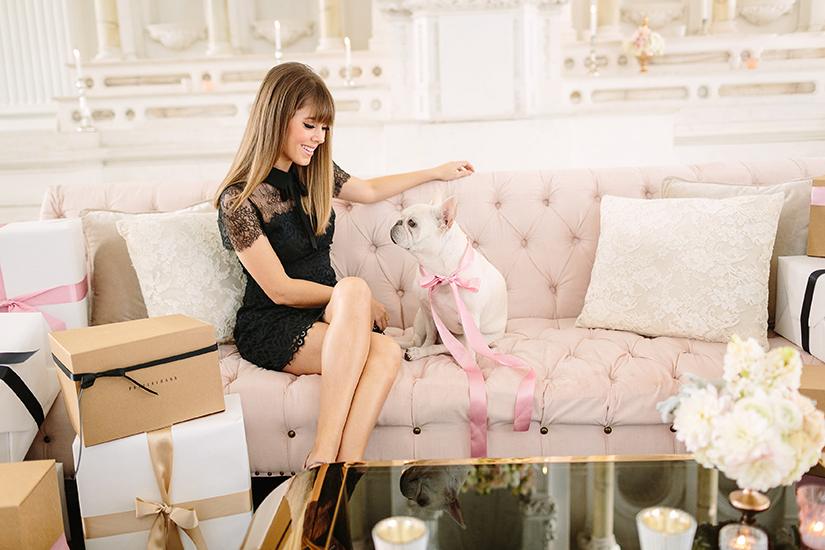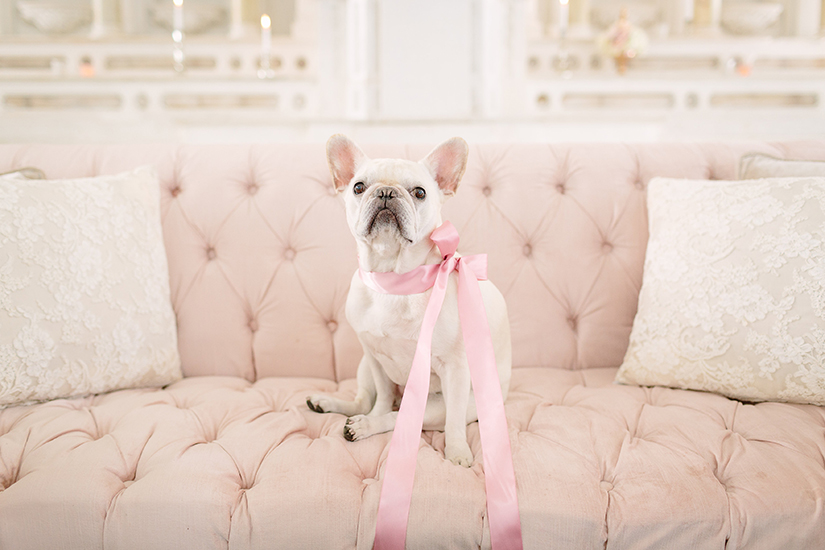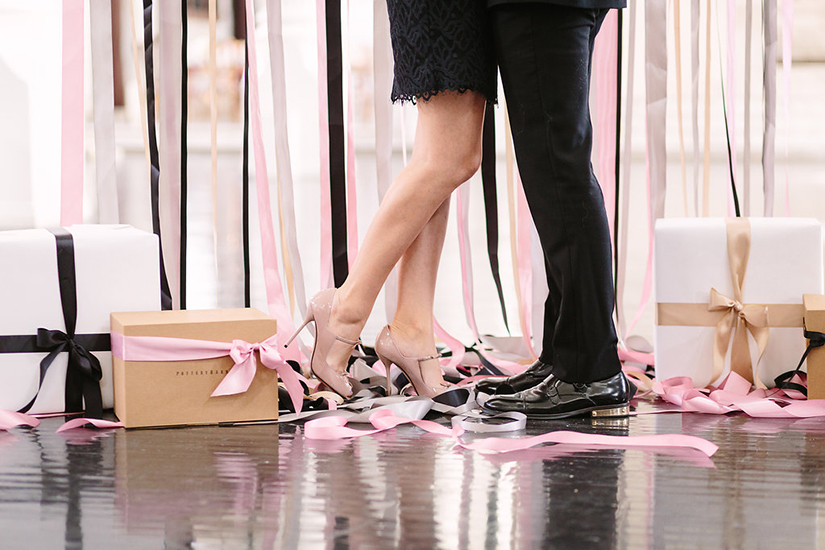 First comes love, then comes marriage…but before that there are a few events along the way that every bride and groom to-be get to experience. One of which is the bridal shower! It's often the first time the bliss of, "Happily Ever After" actually sinks in. Thanks to family and friends, a happy couple will see the vision of what they've dreamed their home would look like – items that they've registered for will be cherished together as a married couple for years to come.
So much of my process through engaged life has been, "learning the ropes"! I am the first among my group of friends to get married so I've never gone through the steps, so to speak. Each part of the process has been such an incredible experience in sharing and inspiring each of you has been one of the most exciting elements to me! As I'm actually in the process of planning my "real life" bridal shower, I was approached by Pottery Barn & the talented Leslie Kaplan of Encore Event Design to put together the ultimate dream Pottery Barn Bridal Inspired Shower!
Being the crazed Francophile that I am, Leslie and I knew that the Bridal Shower would be inspired by Paris! A dressed up ladies lunch that would be illuminated by soft blushes, grays, and rose golds, paired with sweet spring florals, satin ribbons and macarons which made for a beautiful feminine fete.
Each element — down to the outfit — has to be perfect on the day of your shower. I was so inspired by the pinks and creams as seen in Leslie's decor and tabletop that I knew the two looks would play off of the decor. It's a great way to stand out while also fitting the setting at your own Bridal Shower.
Having a signature cocktail at any event is the key to being hostess with the mostess and your bridal shower is no exception. These fresh lemon and lavender infused creations were inspired by a recent trip my Fiance and I took to the South of France and are the perfect fit for Pottery Barn's barware.
Every detail of this day dripped of pretty and romantic. Hosted at LA's historic Vibiana, the marble and baroque inspired interiors made for the perfect setting for our bridal shower inspired shoot and I hope it inspires yours too! One of the things I've gone totally off the deep end with are all of my bridal Pinterest boards! Although most of them are still secret (don't worry, I will revel in August!), I hope these images inspired some of your bridal boards!
Ok ok, so I think I am getting ahead of myself! Before you get started on any of these ideas, one must first register! Pottery Barn was such a natural choice for Freddie and I both when we first started to think of places to register. We share the same tastes when it comes to decor for our wedding and events and Pottery Barn has the perfect mix of classic & elegant, which we adore in our home.
Whether you're registering with your hubby to be or simply looking for the perfect gift to give at an upcoming bridal shower, Pottery Barn is a great place to start your search. Their classic silver frames make a great bridal shower gift — a tip? Gift a frame with a photo of the couple already inside! Personally, their classic Cut Plaid Barware is one of my favorite gifts to give!
See the feature on Pottery Barn's blog HERE!

[thefeedproducts style='four']