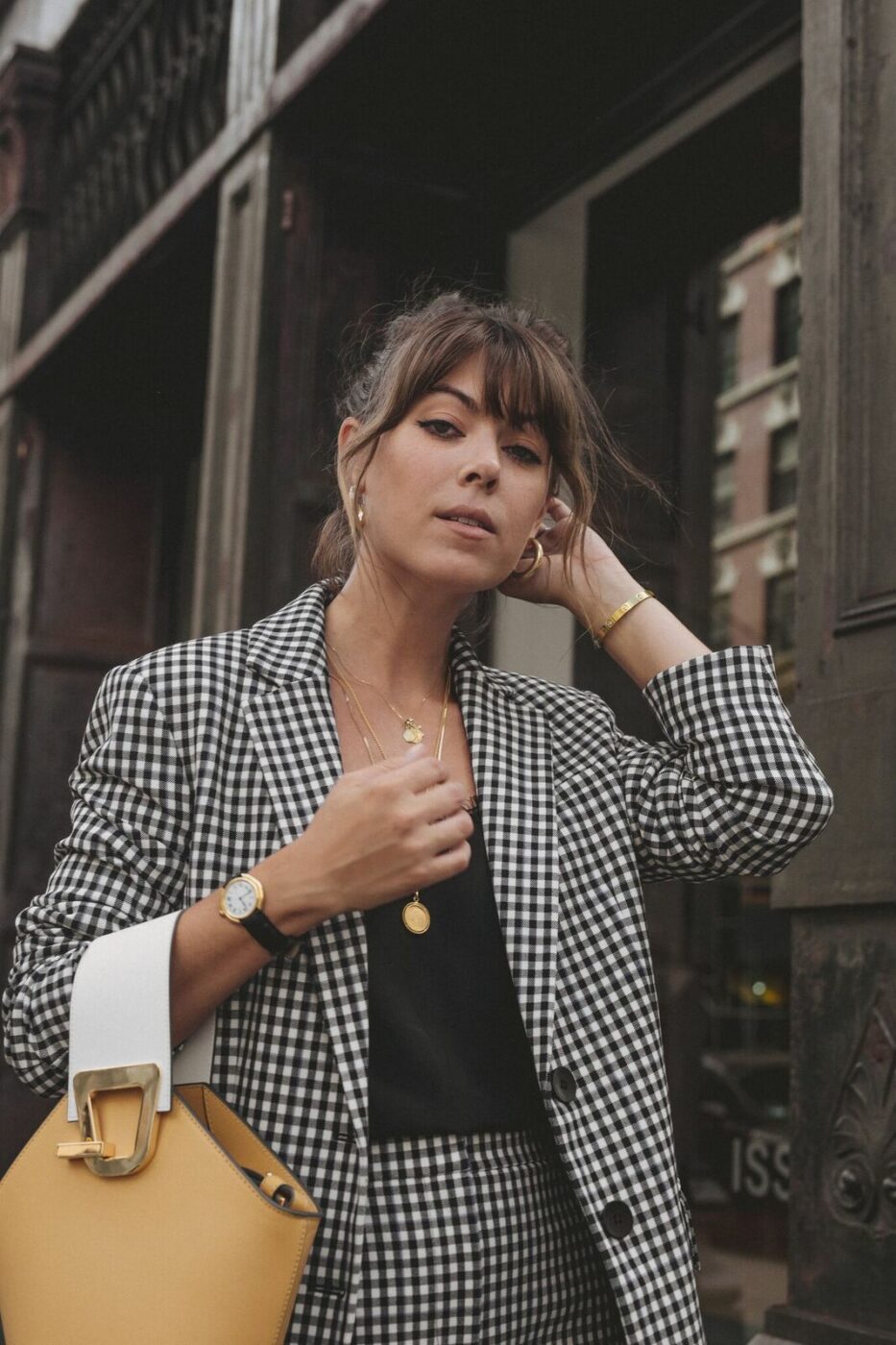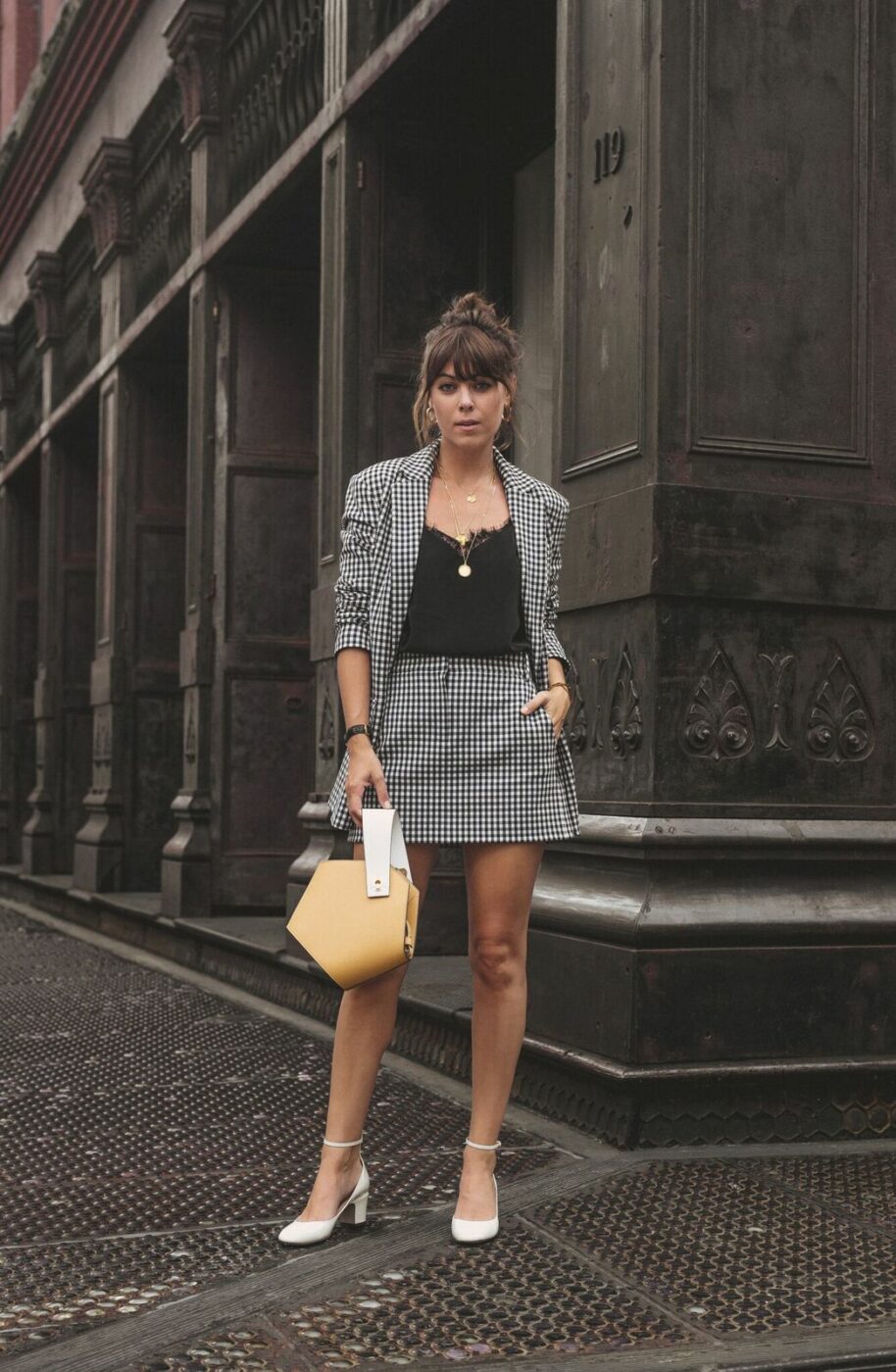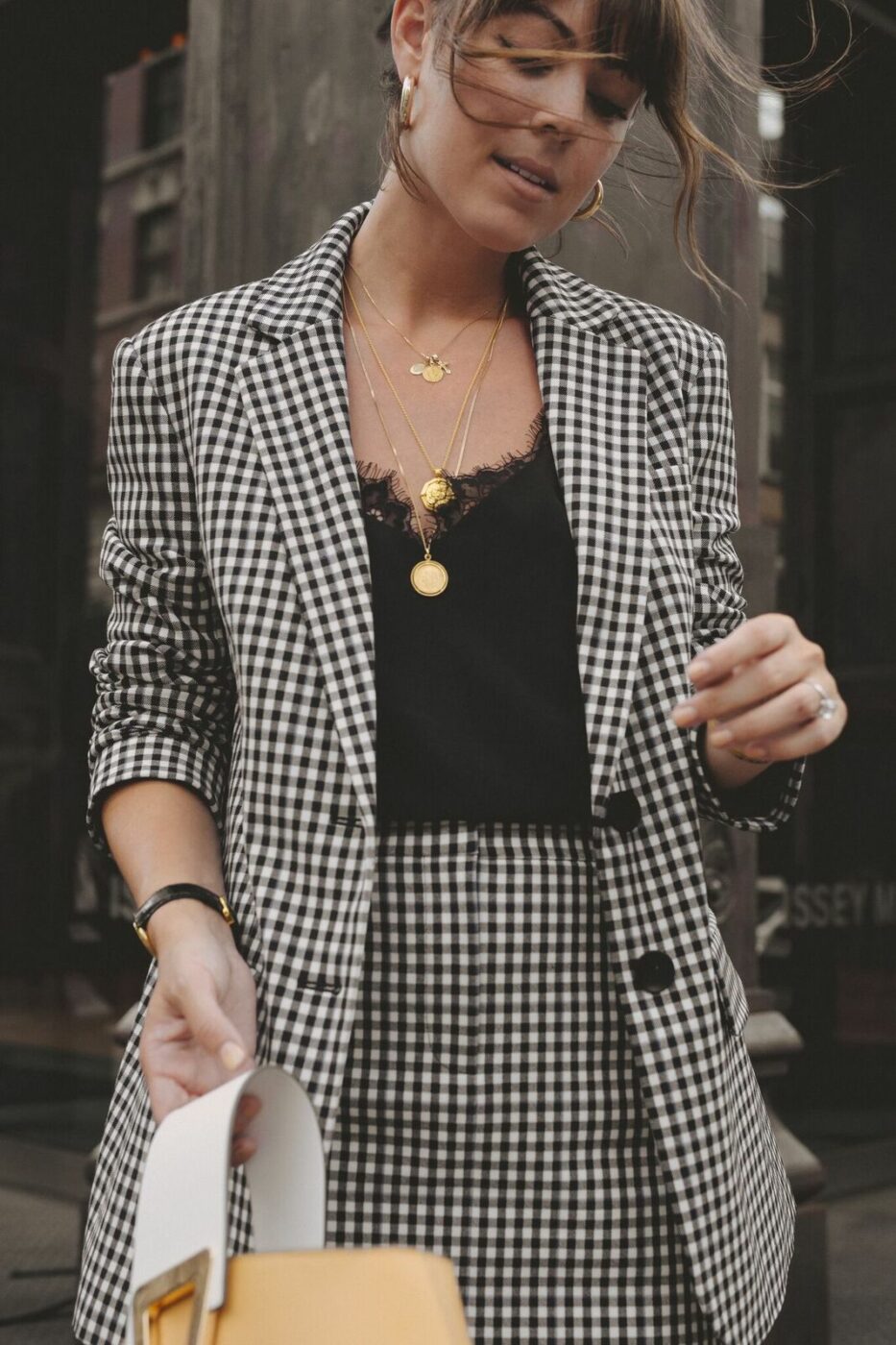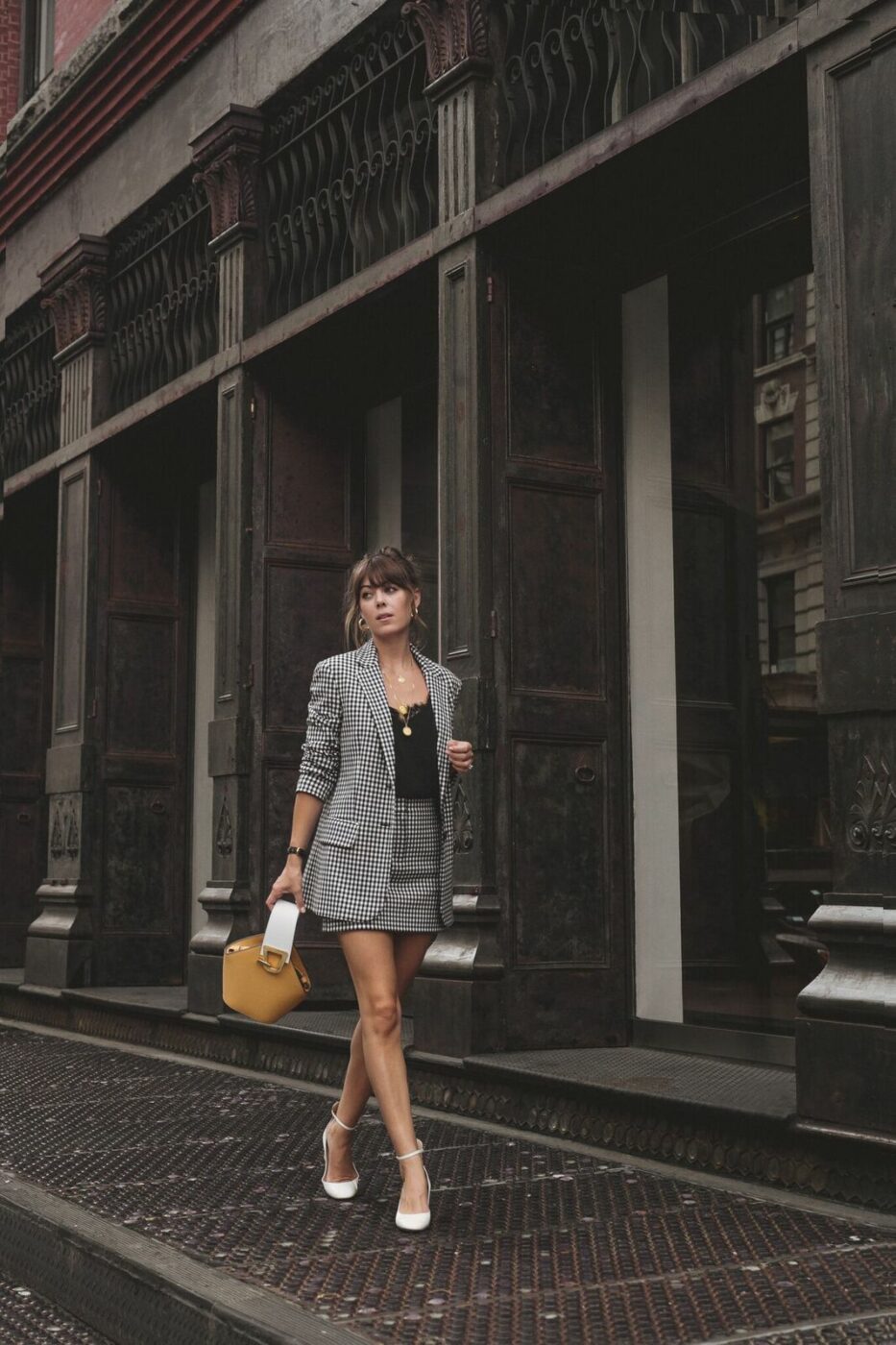 Do you ever feel like whenever you're in one season, you're craving the next? Maybe it's the world of retail at our fingertips but everywhere I look, my eyes are gravitating towards the cozy knits and checkered prints of pre-fall. Not merely an in-between season, it's one of my favorite and most versatile seasons for dressing.
Although we're just midsummer, September is nearly upon us, and there's no better reminder than seeing fresh fall looks being styled in almost every retail store I stroll by. But there's no need to pack those summer dresses away just yet because your blazers are begging to be layered over them.
Exhibit A, today's look; A simple cami and mini skirt combo typically saved for the summer months is magically made pre-fall by adding a checkered blazer. I'm personally crushing on this TIBI set I scooped up from Mytheresa – a destination that's dangerously on point when it comes to pre-fall combinations of all kinds. From day to dinner dresses, ankle-length trousers, and billowy long sleeve blouses, there's an endless world of combinations when it comes to the art of dressing for pre-fall. Hint; it's all in the layers my friends!
So cue the credit cards ladies because I've curated an edit of 2018's most covetable pre-fall pieces all in one spot. Follow me over to Shop Who What Wear to start building this in-between season's wishlist from the one and only, Mytheresa.