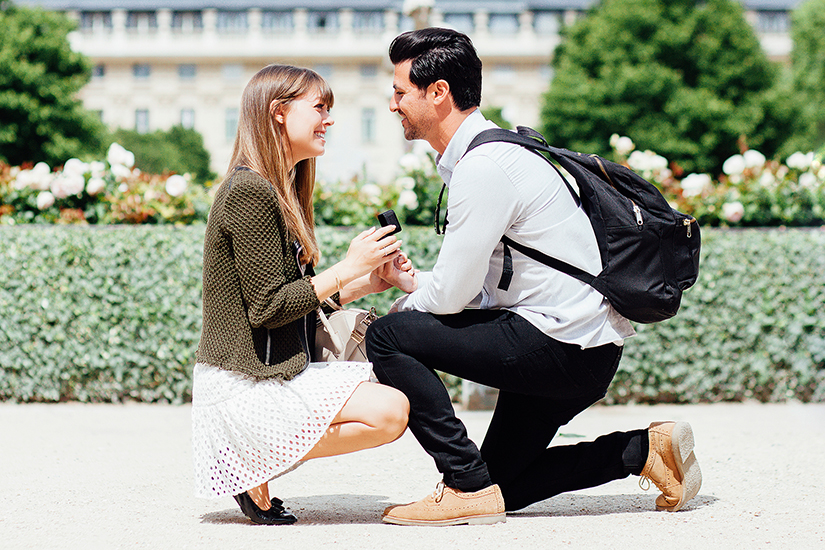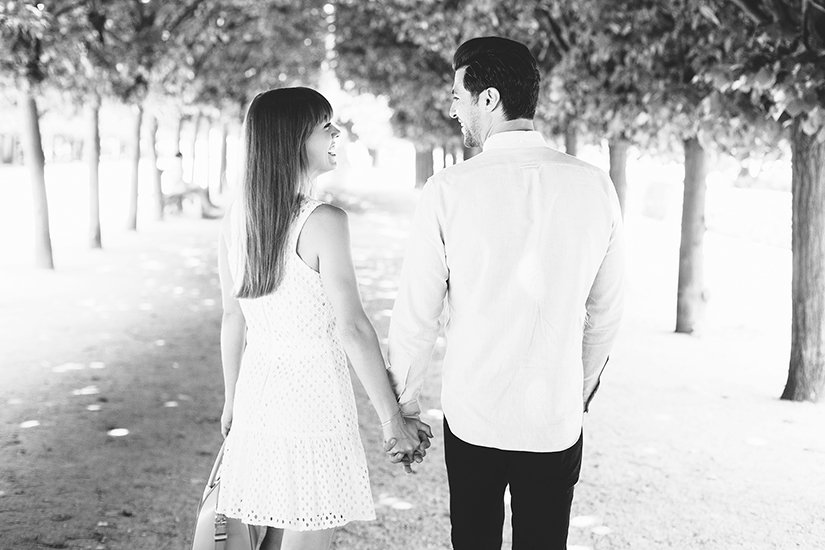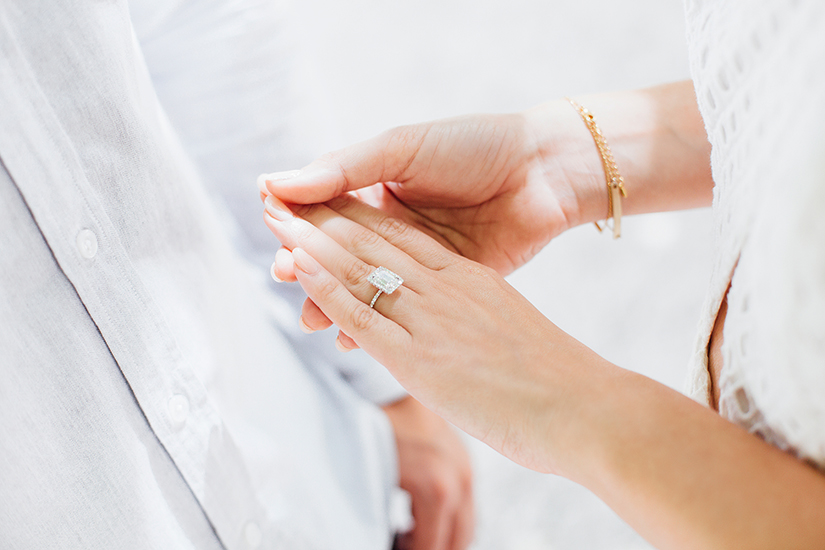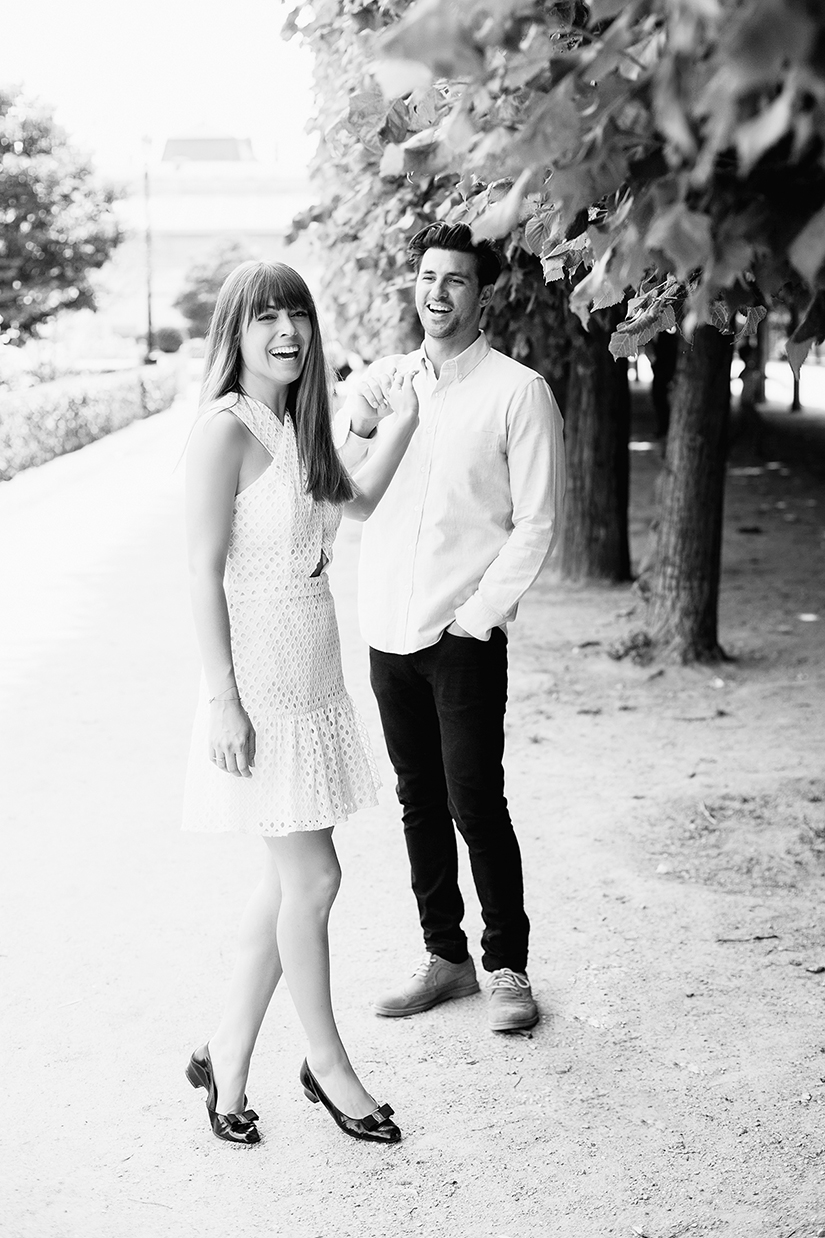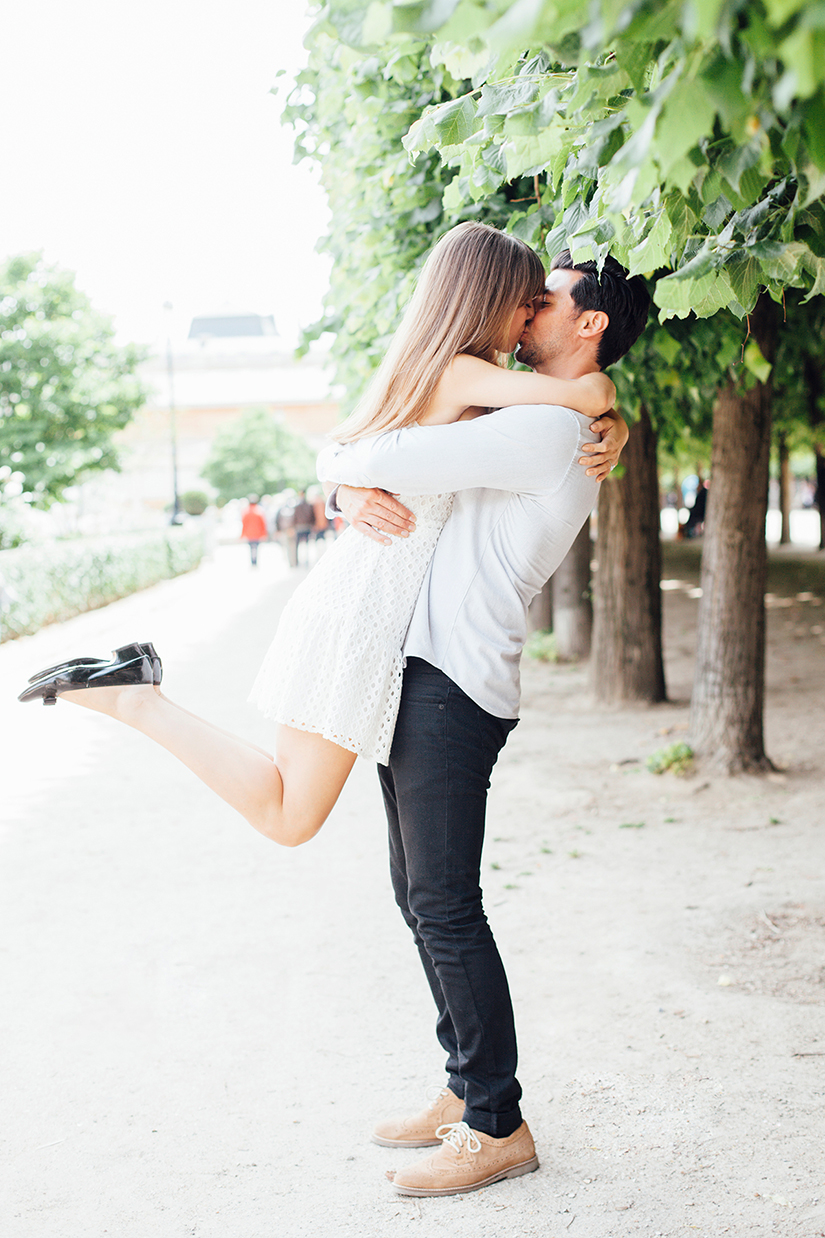 For as long as I can remember, I have always been a hopeless romantic. Being that Paris is the city of love, I've secretly fantasized about getting engaged there since I was a little girl (I know, just about as girly and hopelessly romantic as it gets!). Little did I know, it would be a dream come true.
It's funny actually, I am busting at the seams to share every little story from how Freddie and I met, our first adventures together, everything from the last five years, but that would be a novel. Finding your best friend in someone you're even more in love with every morning you wake up is the greatest dream of all.
Everyone always asks, did you know he was going to do it? When you know someone so well naturally you sense somethings a little out of the norm, but we were in Paris, so everything was a little out of the norm. Last Sunday morning started with a walk over love lock bridge. I had a vintage lock engraved with "F+J Paris 2014", we picked out a spot and tossed the keys over. We strolled through the Jardin du Trullies, stopping for sandwiches and some wine for a picnic he was planning. Normally I am the one navigating but he had something specific in mind, he wanted to go to Le Palais Royal Jardin, just near the Jardin du Trullies but smaller, more intimate and hidden – a must if you visit! We walked through the gardens eventually sitting down for our picnic…. I'll leave the rest to your imagination, or to the photos to tell!
Little did I know, Katie (one of my favorite wedding photographers) was documenting the whole thing! Freddie had been in cahoots with her for weeks leading up to the proposal. And the ring! It was exquisitely designed by Freddie with the help of XIV Karats Beverly Hills, I am still speechless.
Photos Captured By Katie Mitchell Photography
Shop The Look
:: Line & Dot Eyelet Dress :: Salvatore Ferragamo Vera Pumps :: Shop Her's IRO Jacket ::