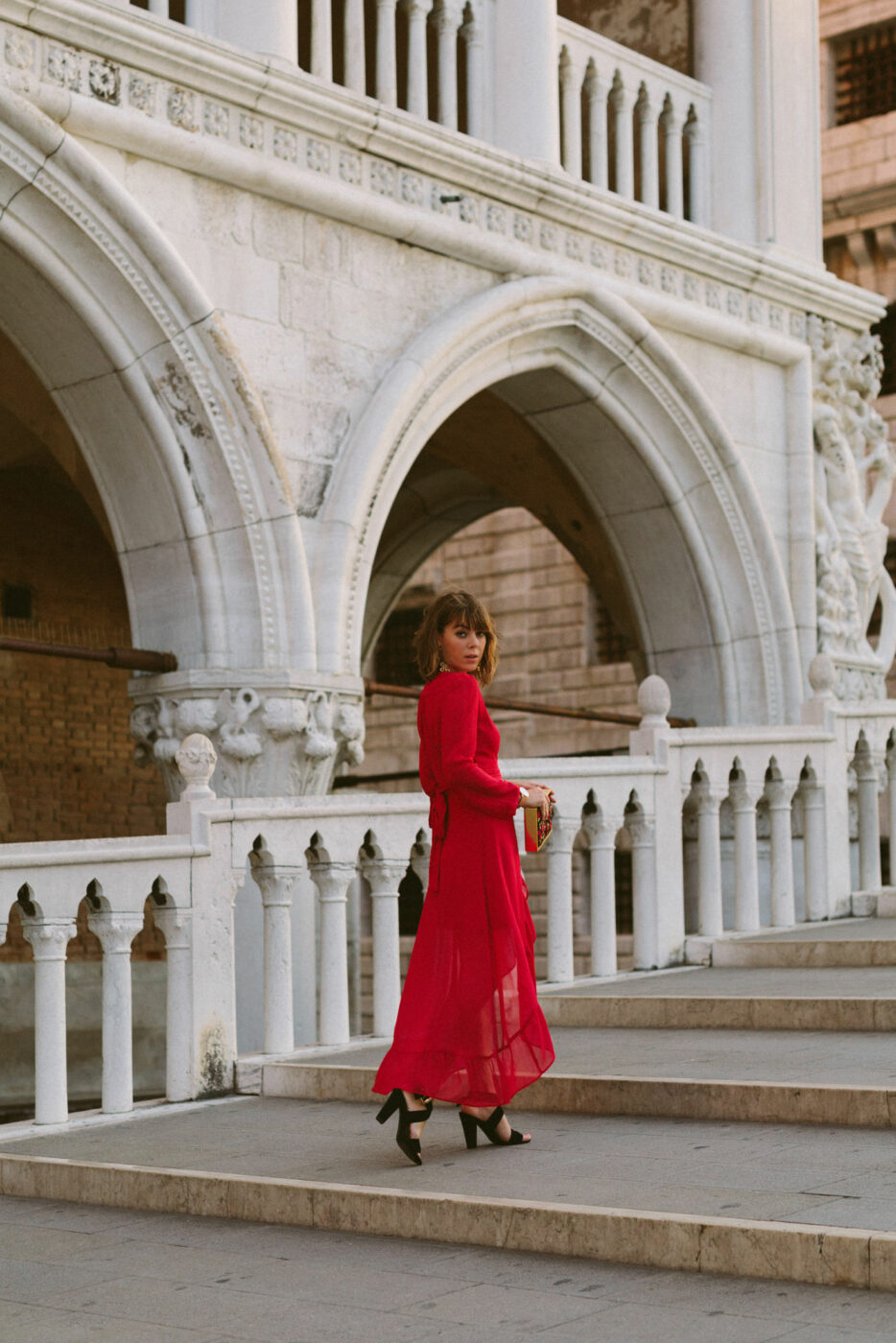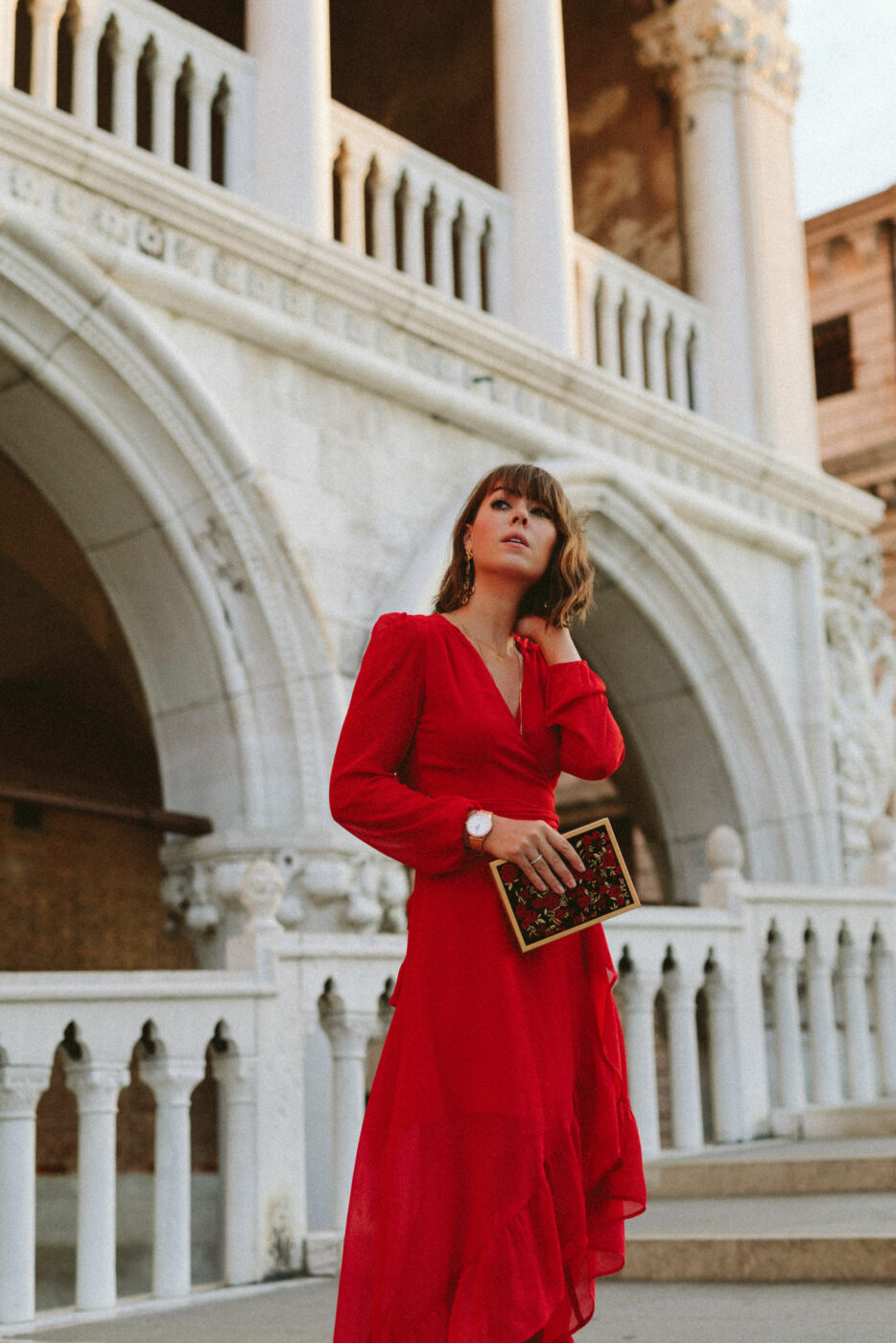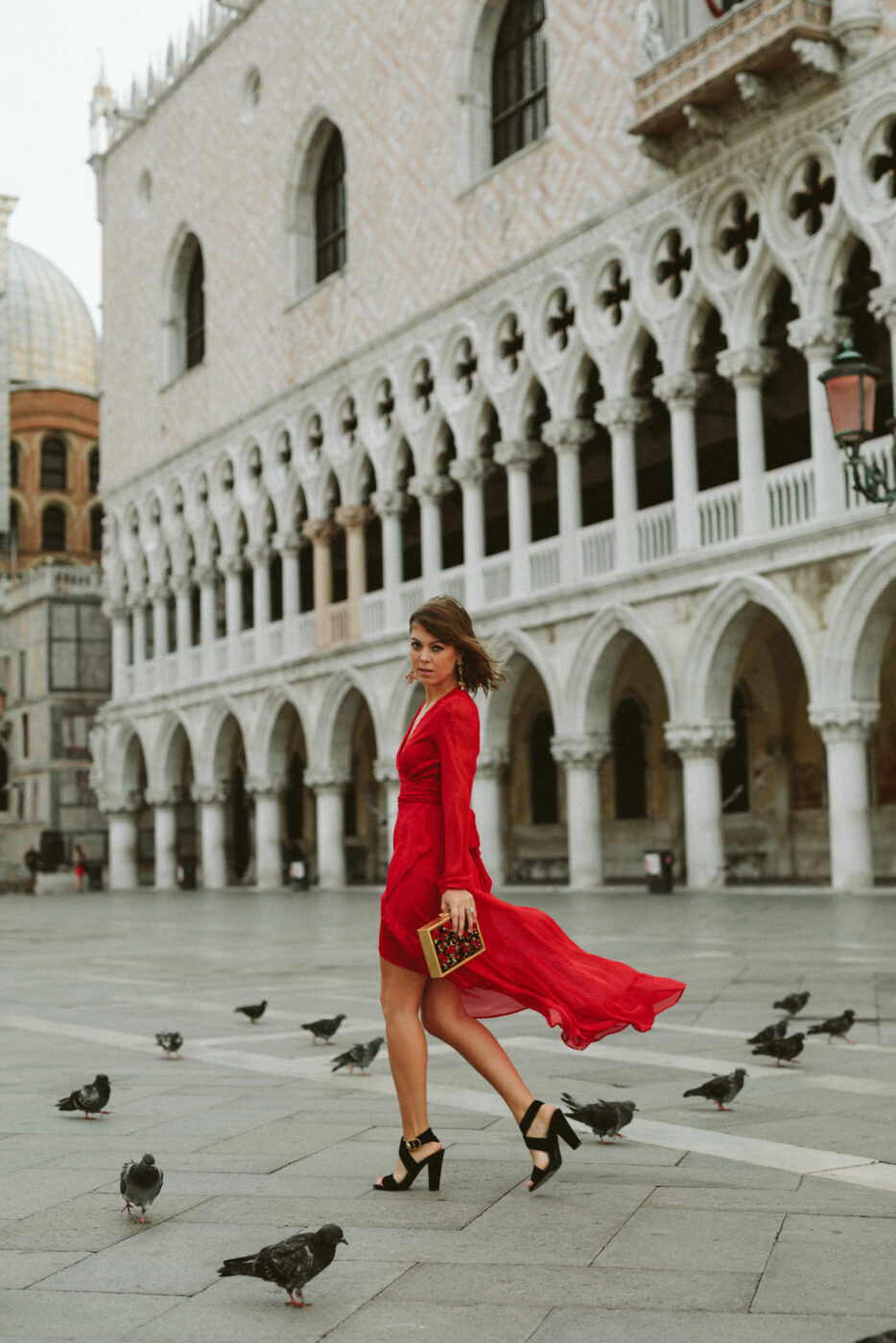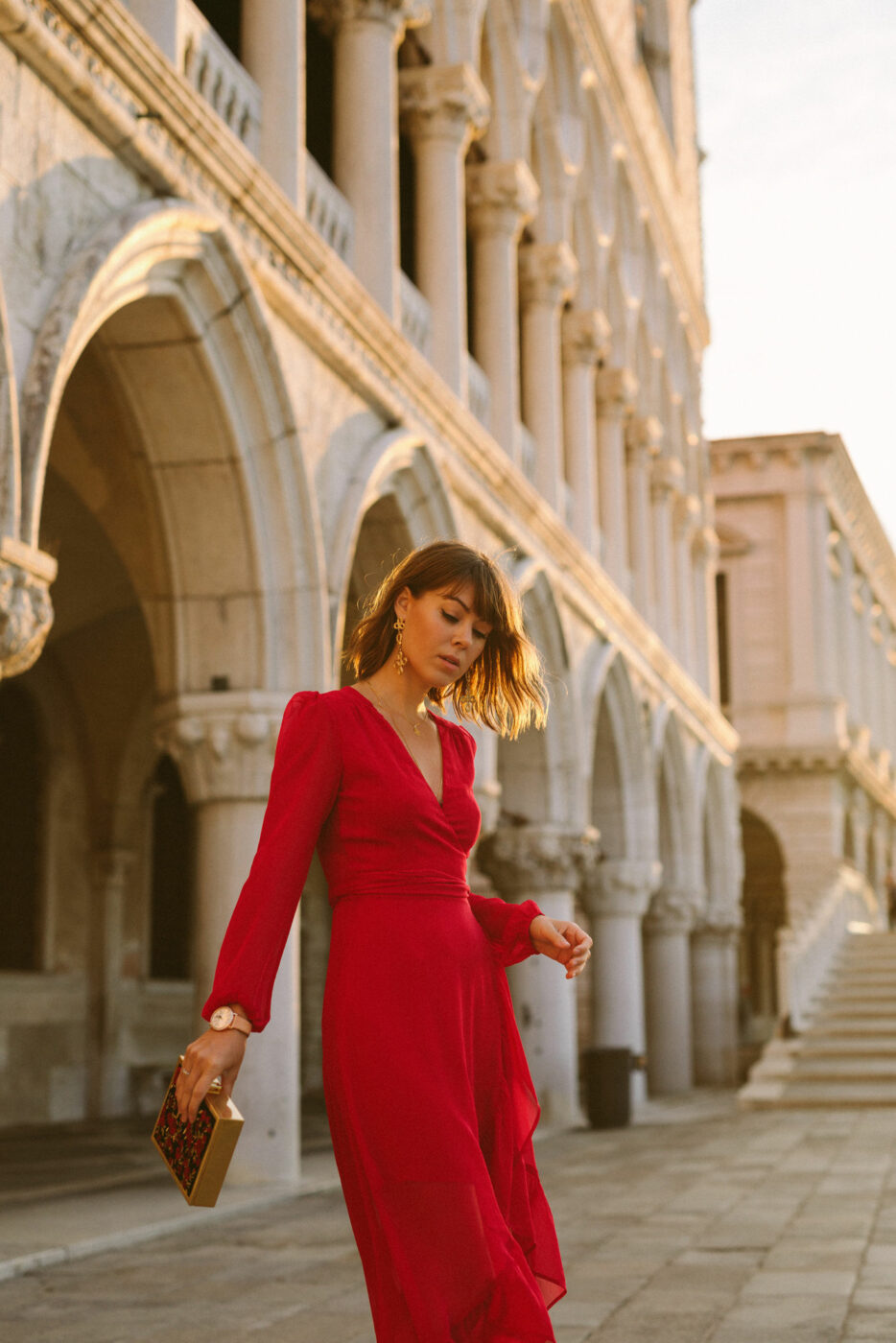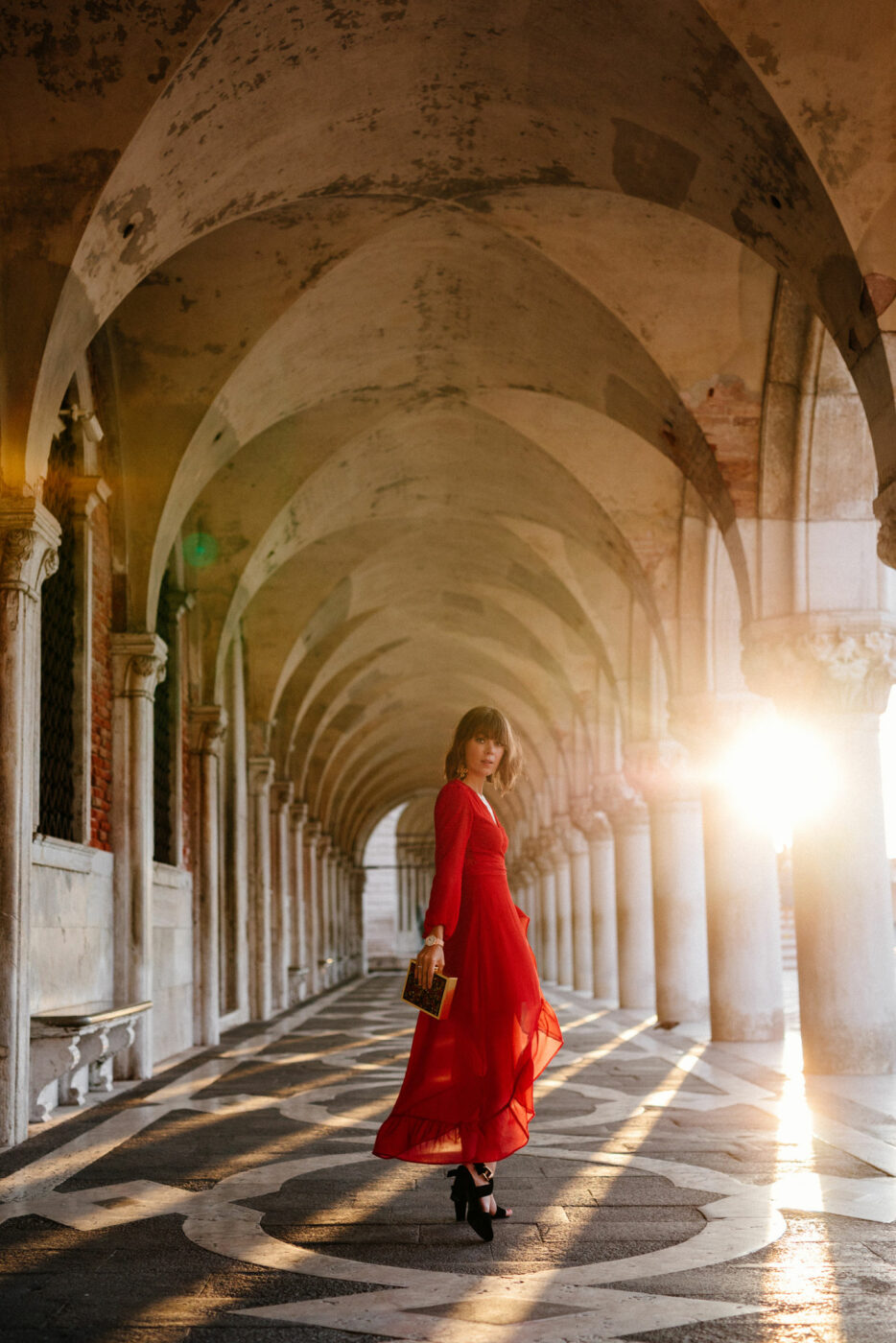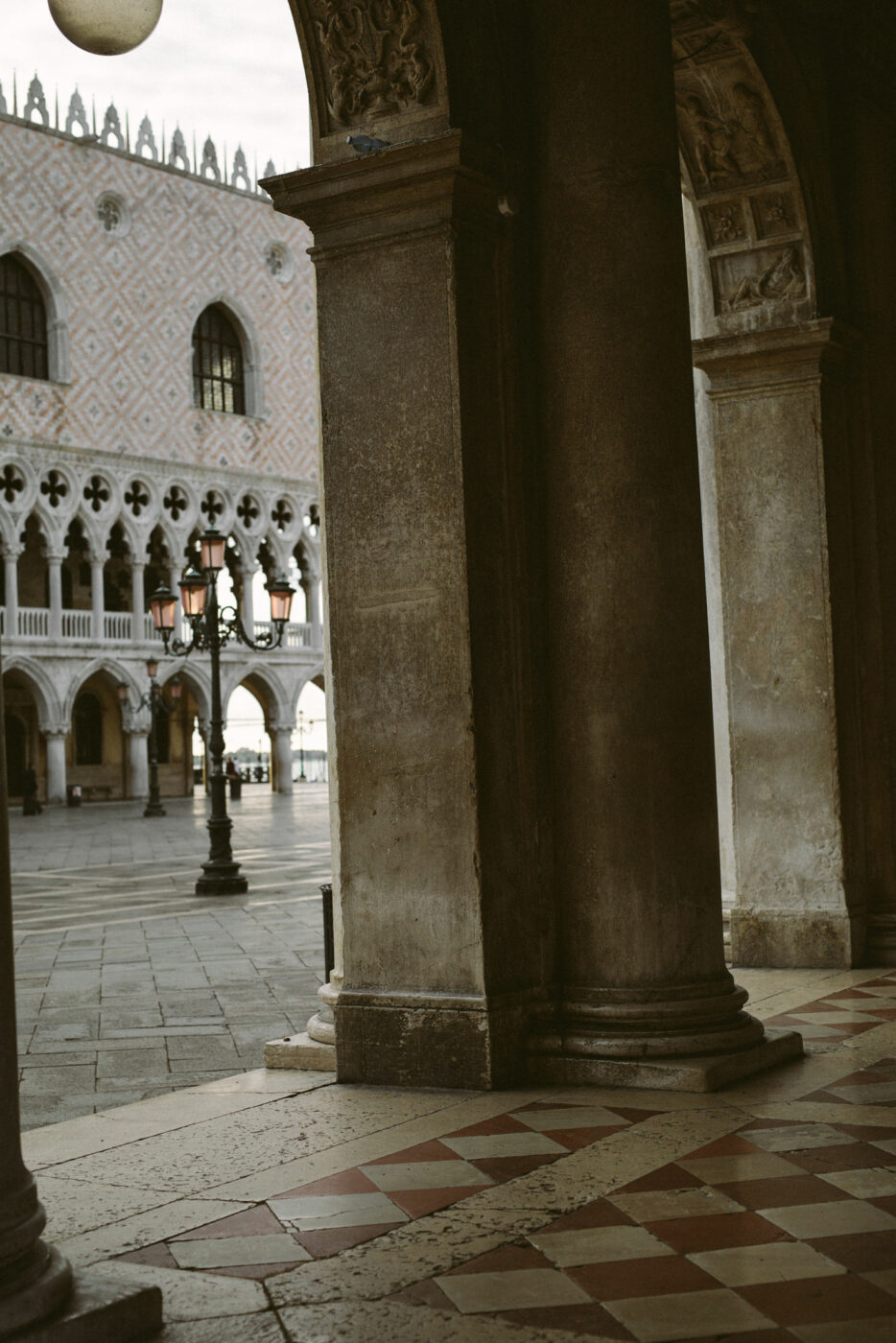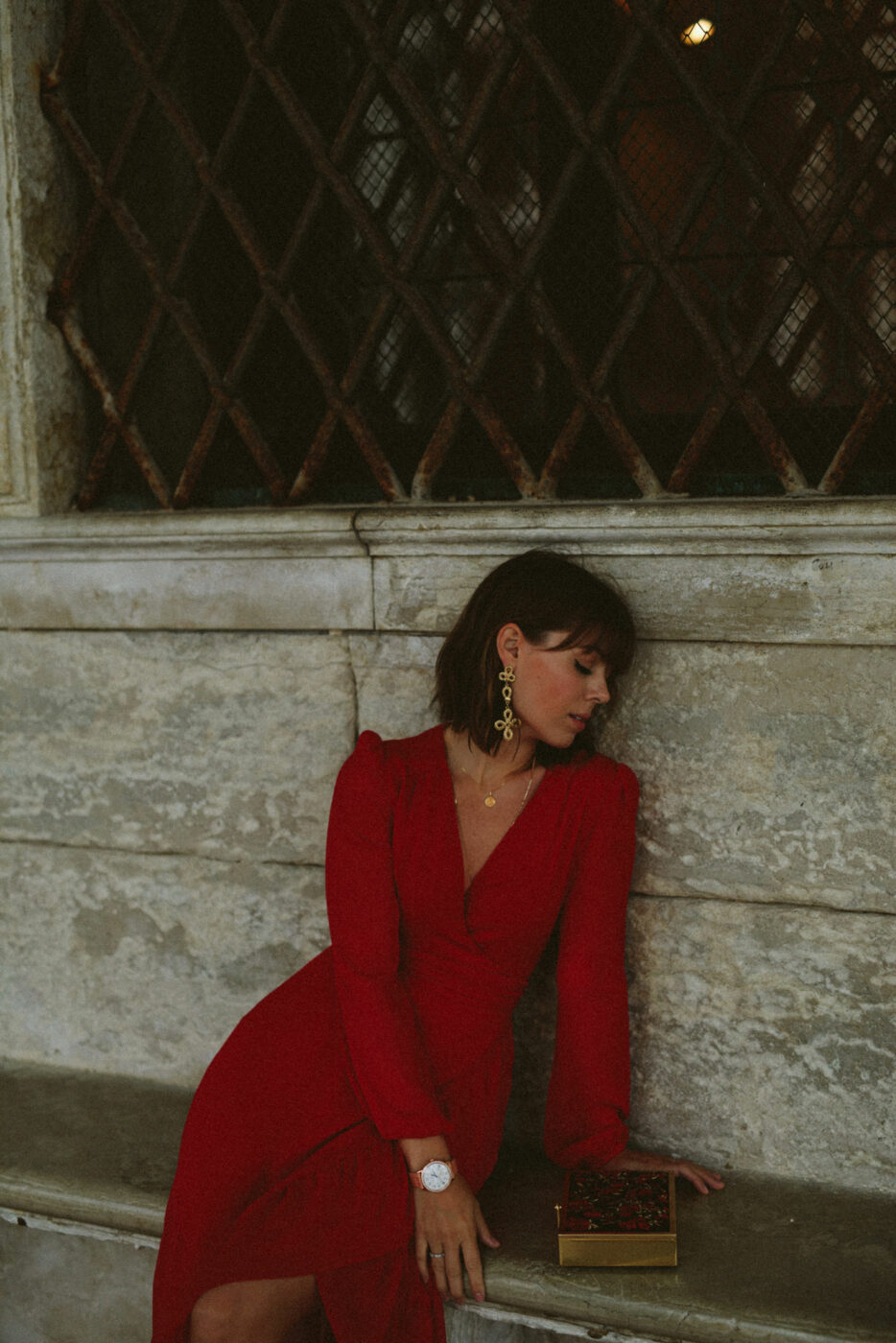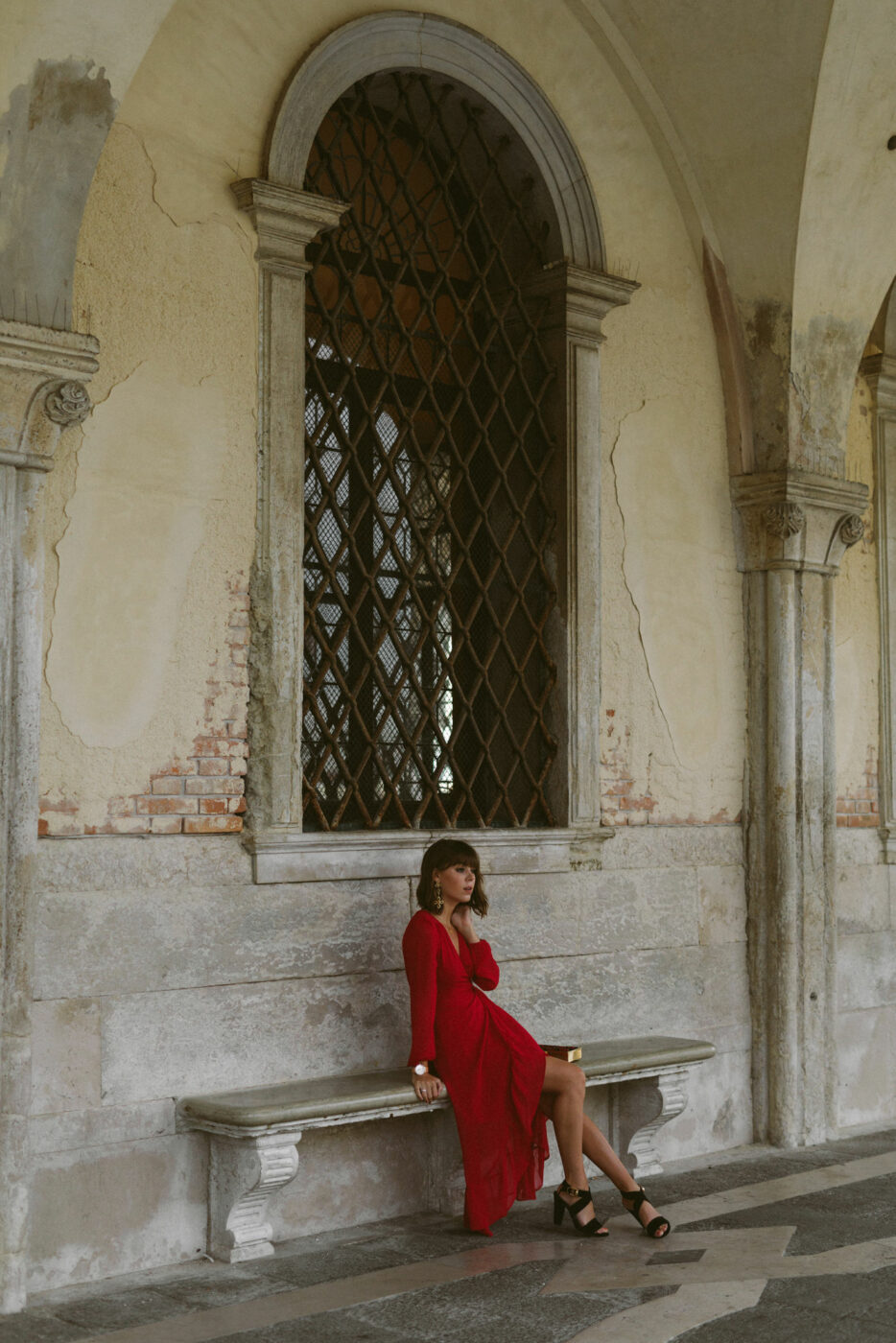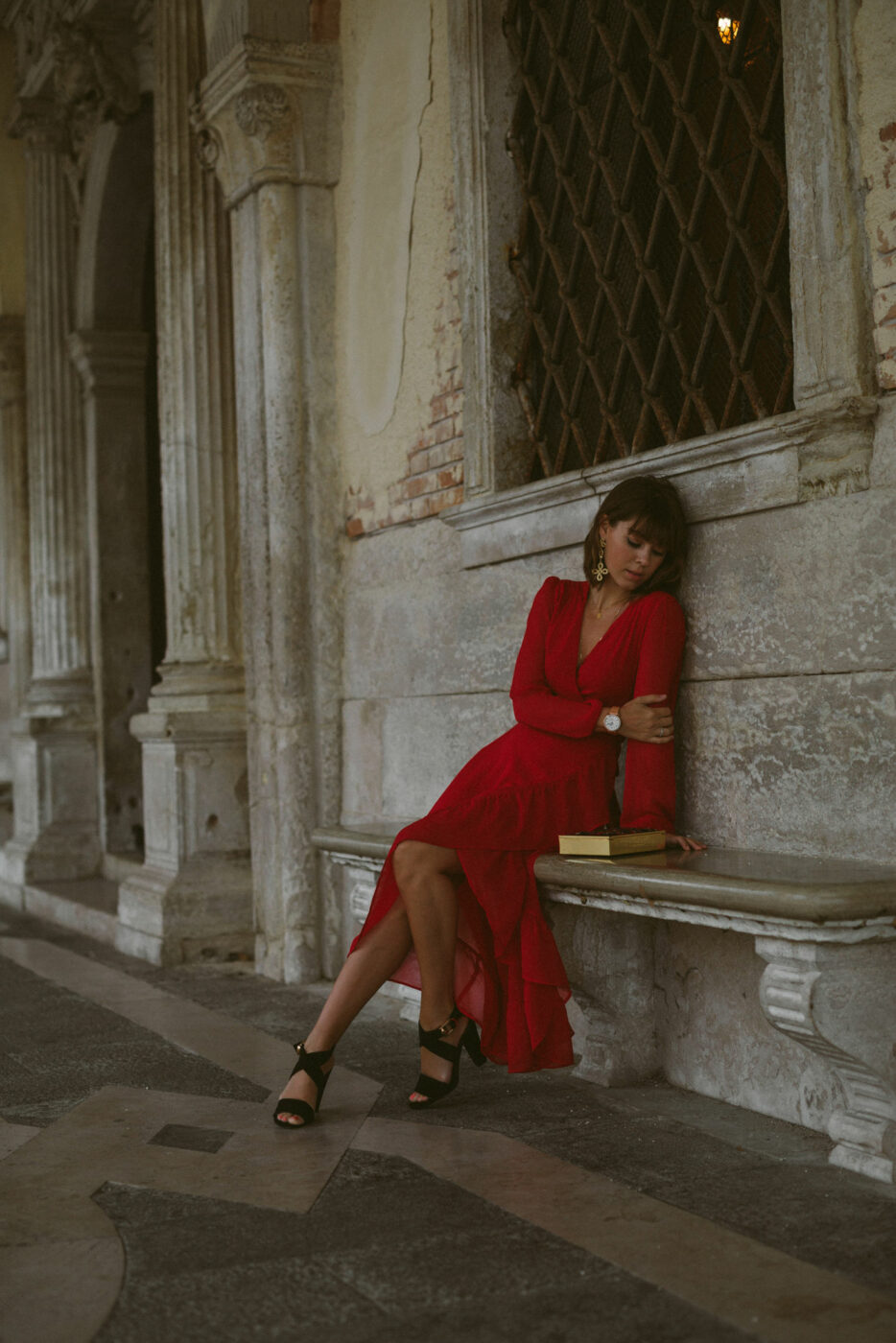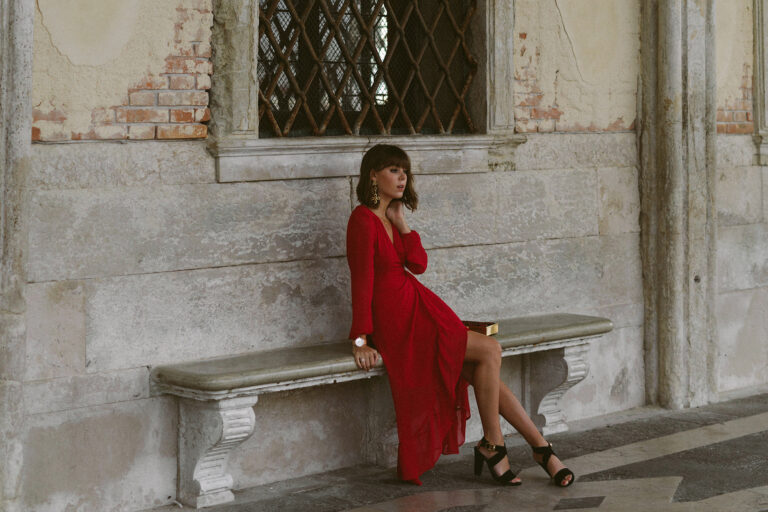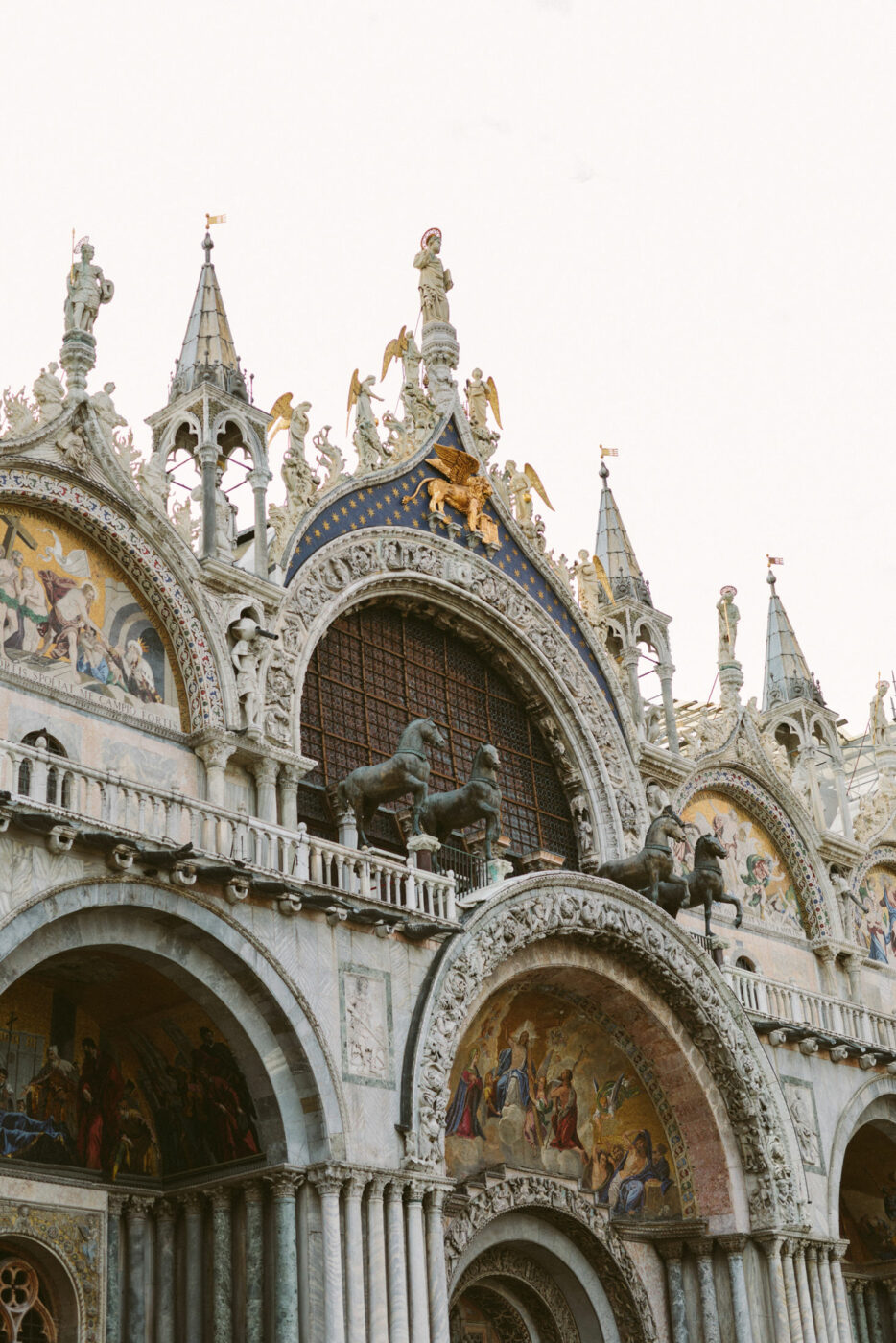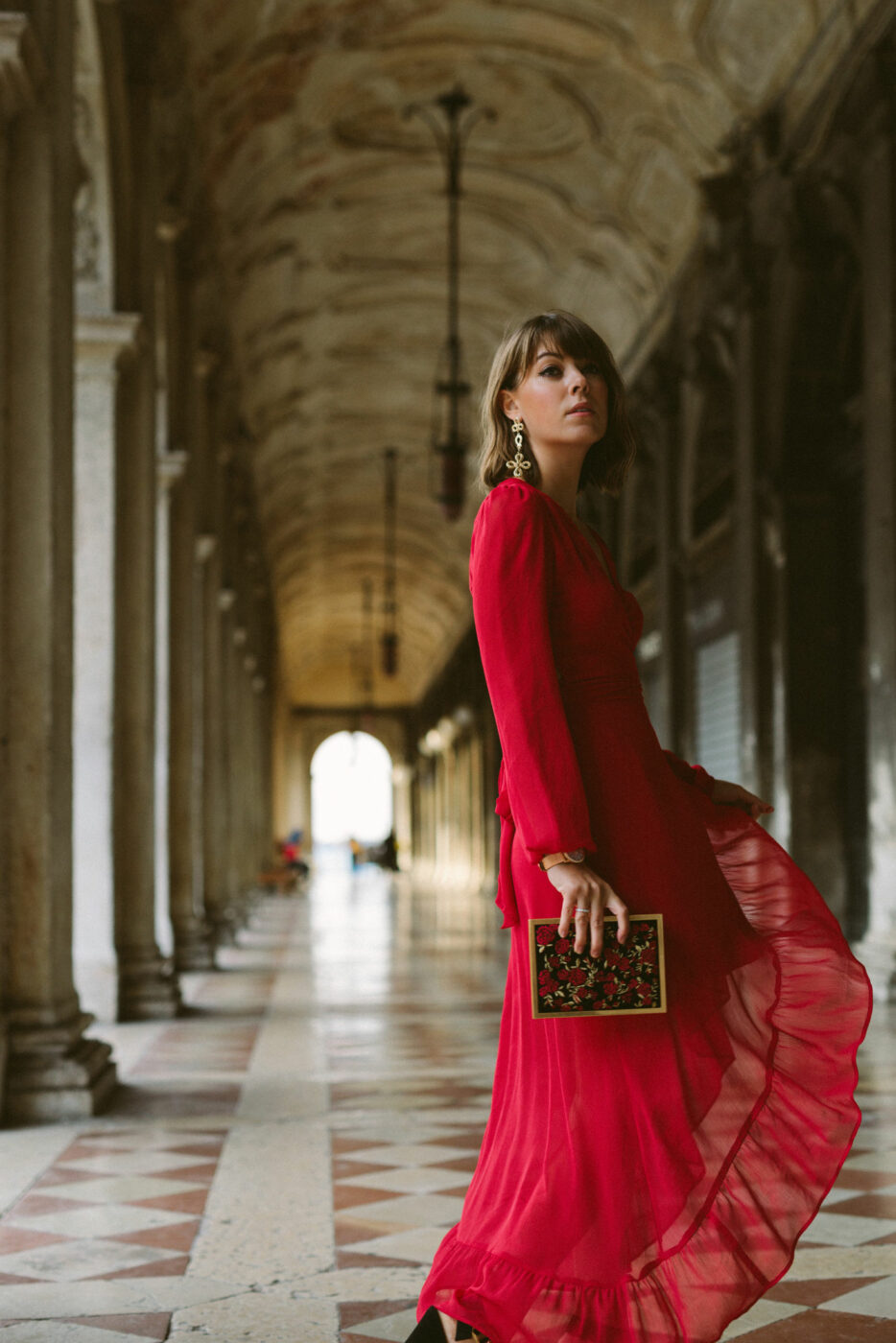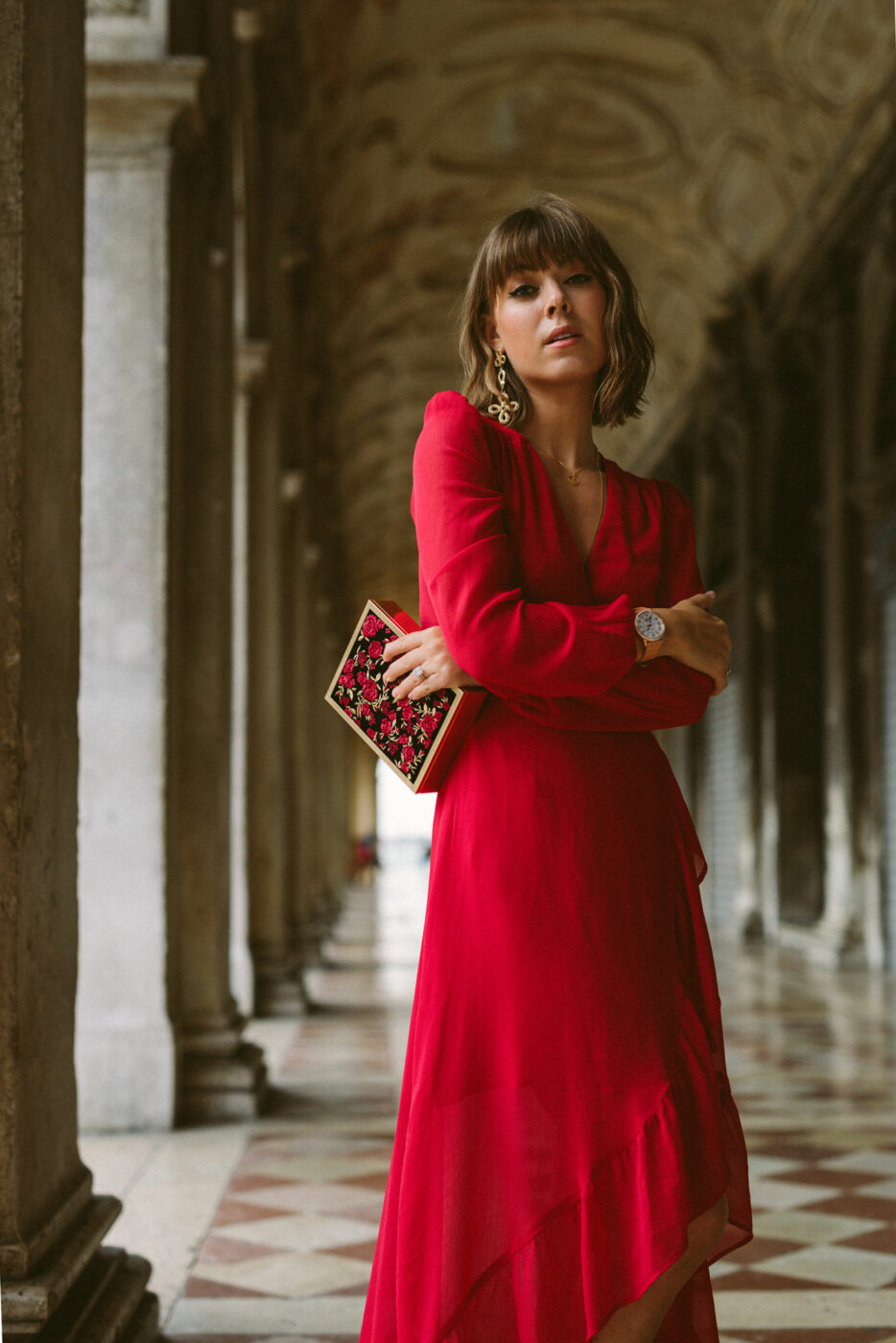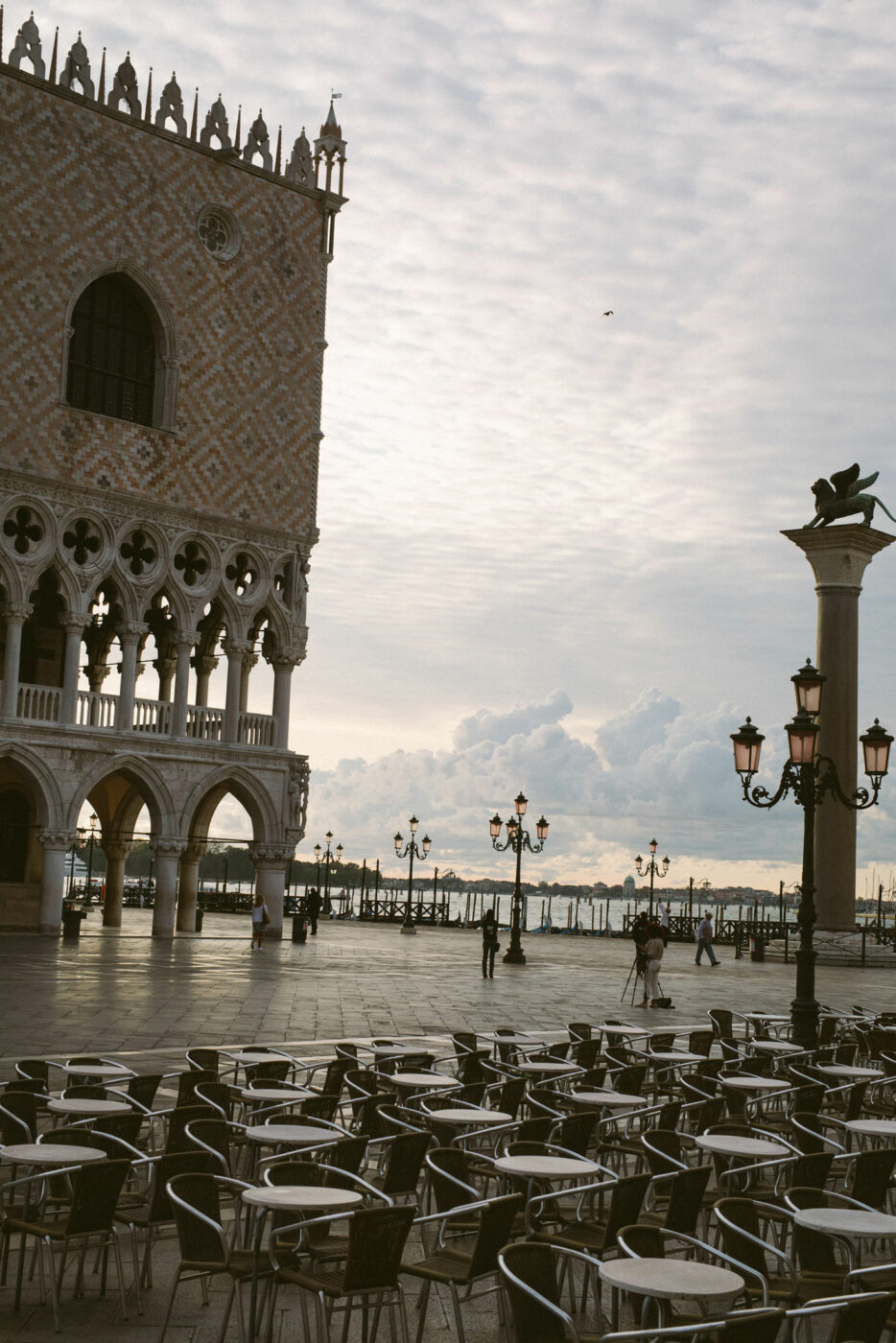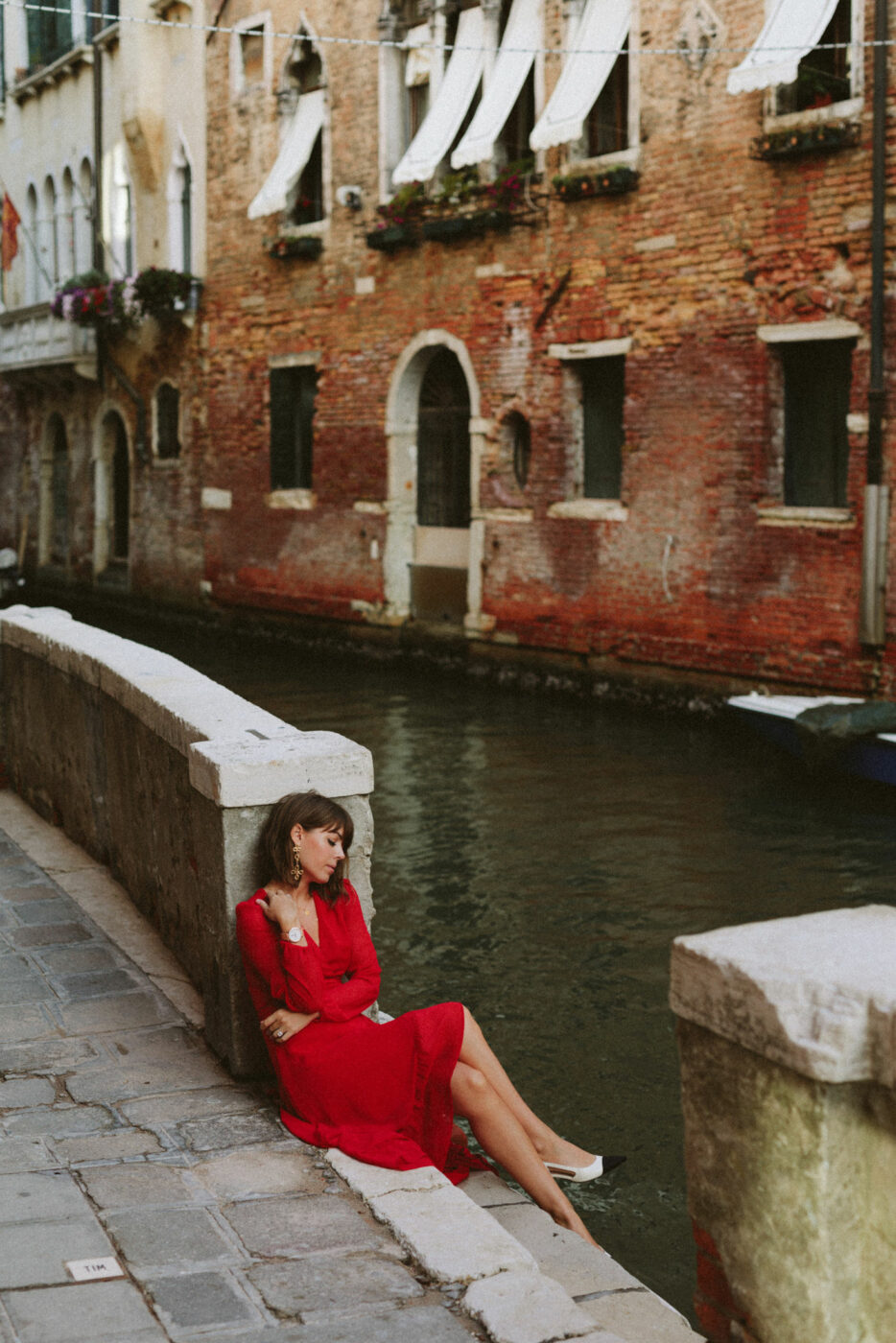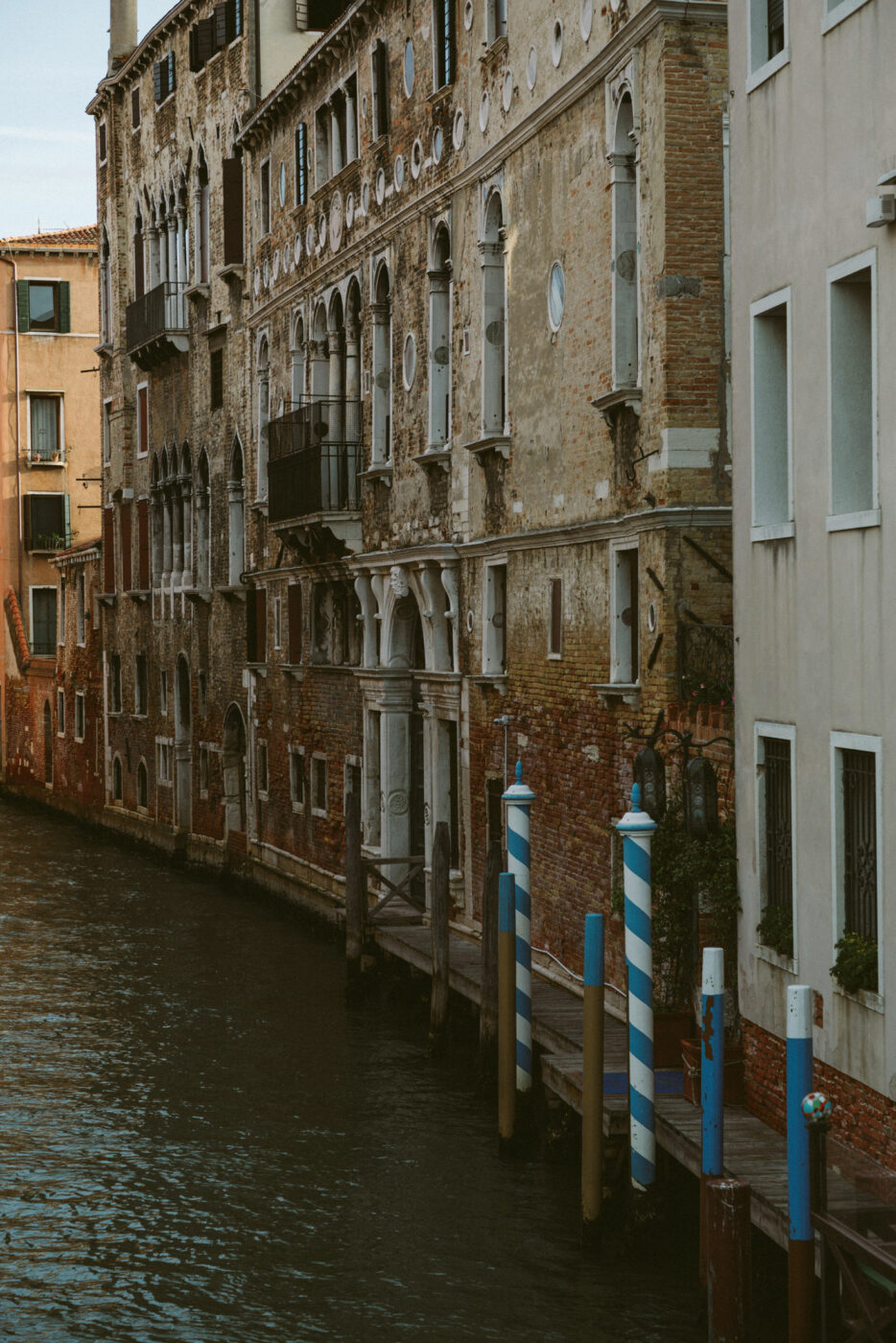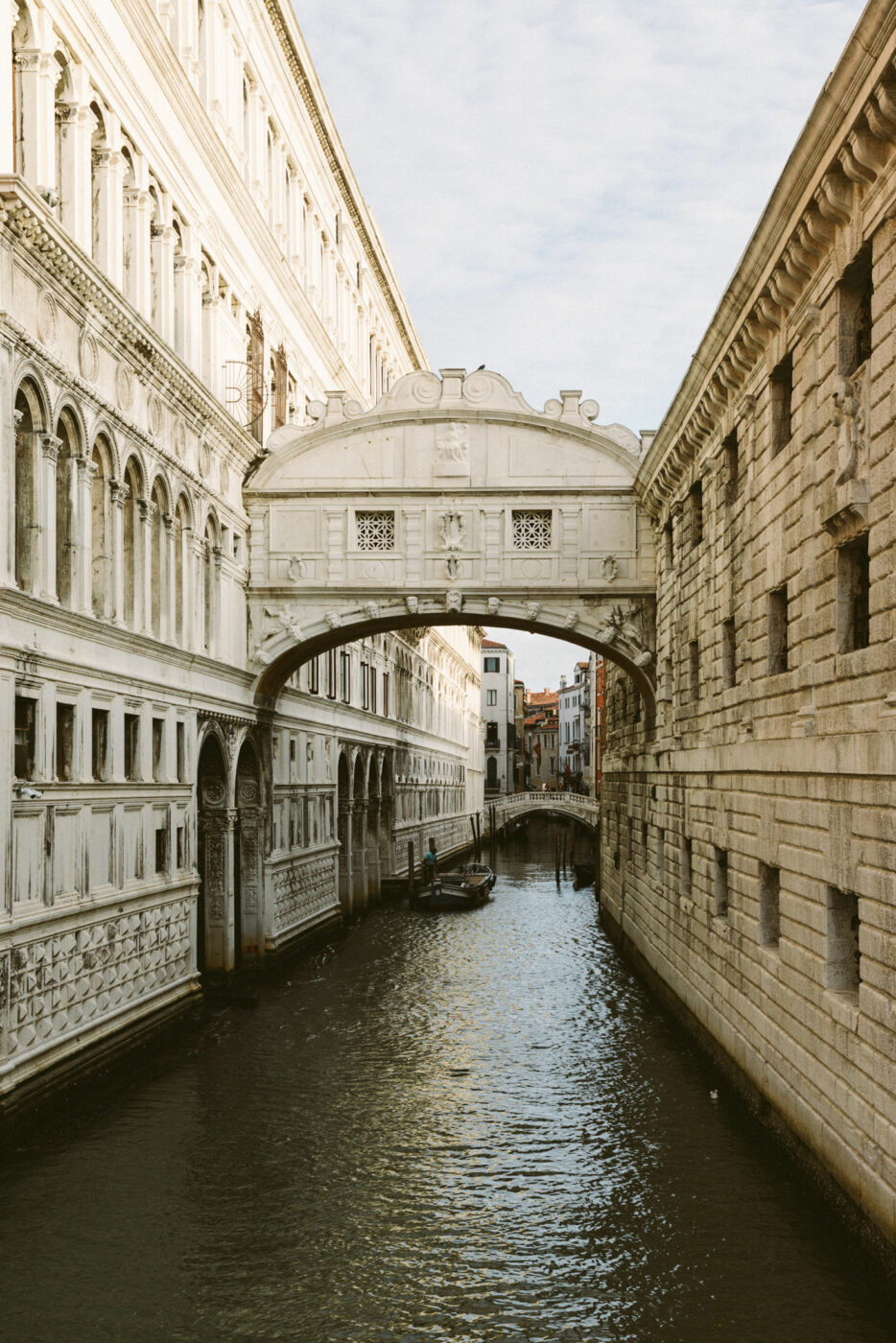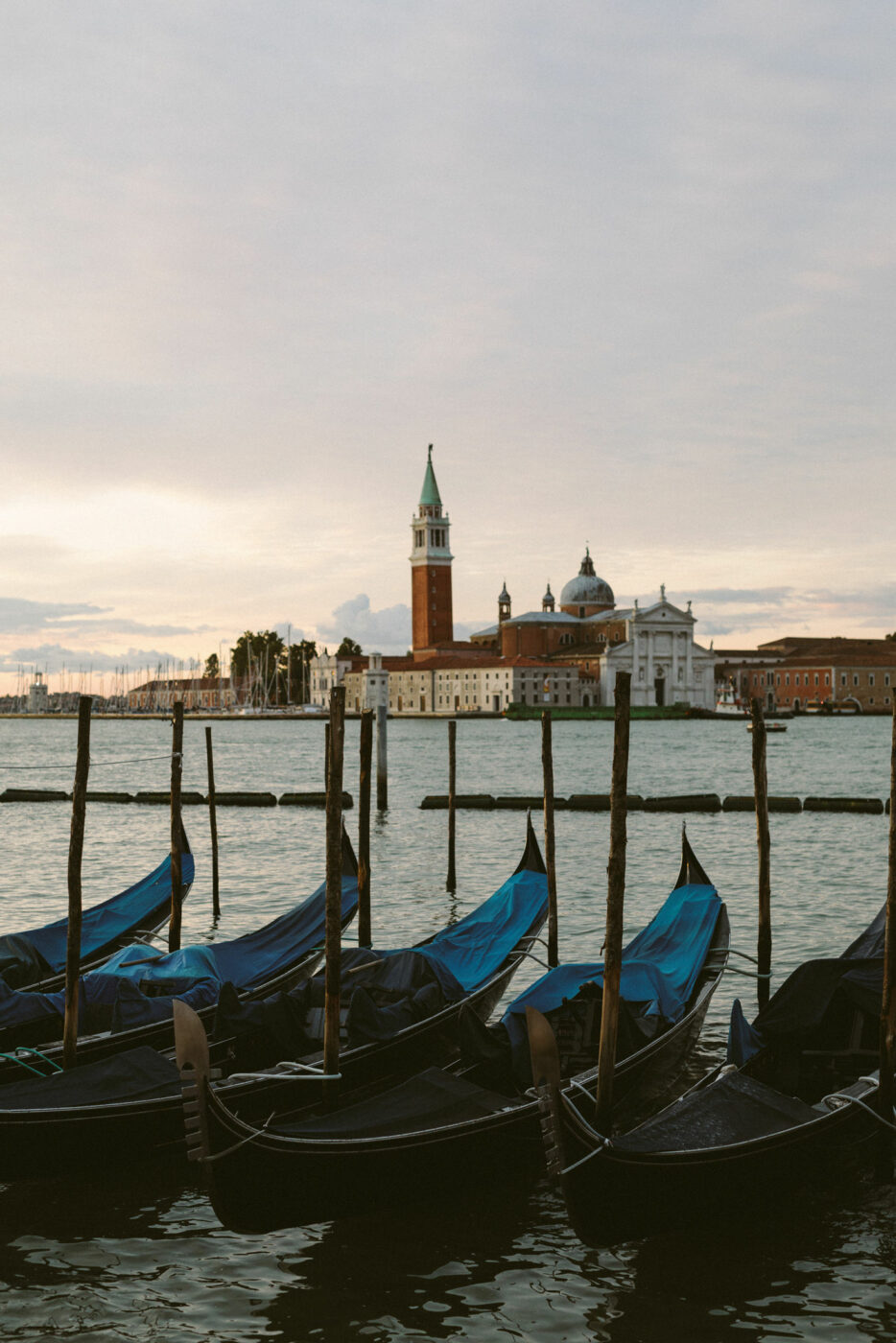 It's easy to get swept away by feelings of Venice. From the moment you land, you're keenly aware that the adventure you are about to embark on is unlike anything else you've ever experienced. We arrived late Sunday to hotel San Clemente Palace which is located on it's own private island a few minute outside of Venice – a lush oasis just a boat ride away from the ancient city. Waking up here felt like a dream – where had the past twenty four hours gone? But it was finally sunrise and the perfect moment to reacquaint myself with the city I'd been dreaming of since I visited as a little girl.
That morning boat ride into Venice was truly one of the most majestic experiences of my life. You see, the water there is naturally calm, it's the boats that give the canals it's choppy nature. Being that we were one of the first boats at sunrise, we experienced a visual feast of glassy calm and clear waters that were awash with the pastel colors of what seemed to be one of the most enormous sunrises I'd ever witnessed. I seem to have these distinct and extraordinary moments in Italy when it's all perfectly clear and I understand where the "Greats" (painters, poets and architects) got their inspiration from. It's a feeling that consumes me. How lucky am I to experience such beauty, a beauty that has been happening every morning for thousands and thousands of years. And a beauty that has touched so many people, including me. I don't know what I did sometime to deserve this life but I am forever and eternally grateful and cherish every memory I have. Sure, Italy will fill your belly with pasta, but what they don't talk about a much is how it fulfills your heart and soul.
The best way to experience Venice is in the early morning. We arrived to an empty St. Mark's Square where we caught the sunrise through the pillars and arches of Doge's Palace. It was just us and the famous pigeons of Venezia! While our hearts were full, our bellies were grumbling, so we ventured into a quaint coffee shop for un cappuccino and a pastry before exploring Basilica di San Marco. We weaved through a maze of tiny little quiet streets – that Monday morning it felt like we had the city to ourselves and these images were all captured along the way.
So what brought us all this way? To celebrate the 74th Venice International Film Festival with the legendary watch manufacturer Jaeger‑LeCoultre, who has been a partner of the festival for over 12 years. This year, however, was extremely special as they launched an exclusive and artistic edition of their iconic Rendez-Vous watches. Since its launch in 2012, the Rendez-Vous collection has always been associated with the world of cinema, so it was only appropriate they debuted the new collection at the festival. With such close cinematic ties, they asked us to recreate a moment that was #LikeInAMovie while wearing one of their Rendez-Vous watches. From Audrey Hepburn in Funny Faces to Julia Roberts in Pretty Woman and Judy Garland in Meet Me in St. Louis, there's no denying that the most iconic cinematic moments are best remembered when our favorite leading ladies are wearing red. So in honor of some of my favorite cinematic moments, Freddie and I recreated this!
The Jaeger‑LeCoultre team was truly one of the most incredible teams we've had the pleasure of working with and they enabled us to experience Venice in a way I can't confidently say we wouldn't have without them. They even treated us to a glamorous red carpet moment at the festival to see premiere of 'Three Billboards Outside Ebbing Missouri', a dark comedy featuring some of my favorites, Woody Harrelson, Frances McDormand and Sam Rockwell. An emotional rollercoaster of a film that is a must-see. It actually won the Venice Film Festival award for Best Screenplay – so incredible to be a part of this. It may seem arbitrary, but my favorite part of that evening was as we left the hotel. Getting onto the classic wooden boats with all the girls in their ball gowns and men in their tux's. Looking around that boat on our way to the premiere felt like we had traveled back in time!
That's all for today, but I have so many more Venice Photos to share, not to mention a list of my favorite restaurants and spots we stopped along the way.
Photos by Fred Cipoletti