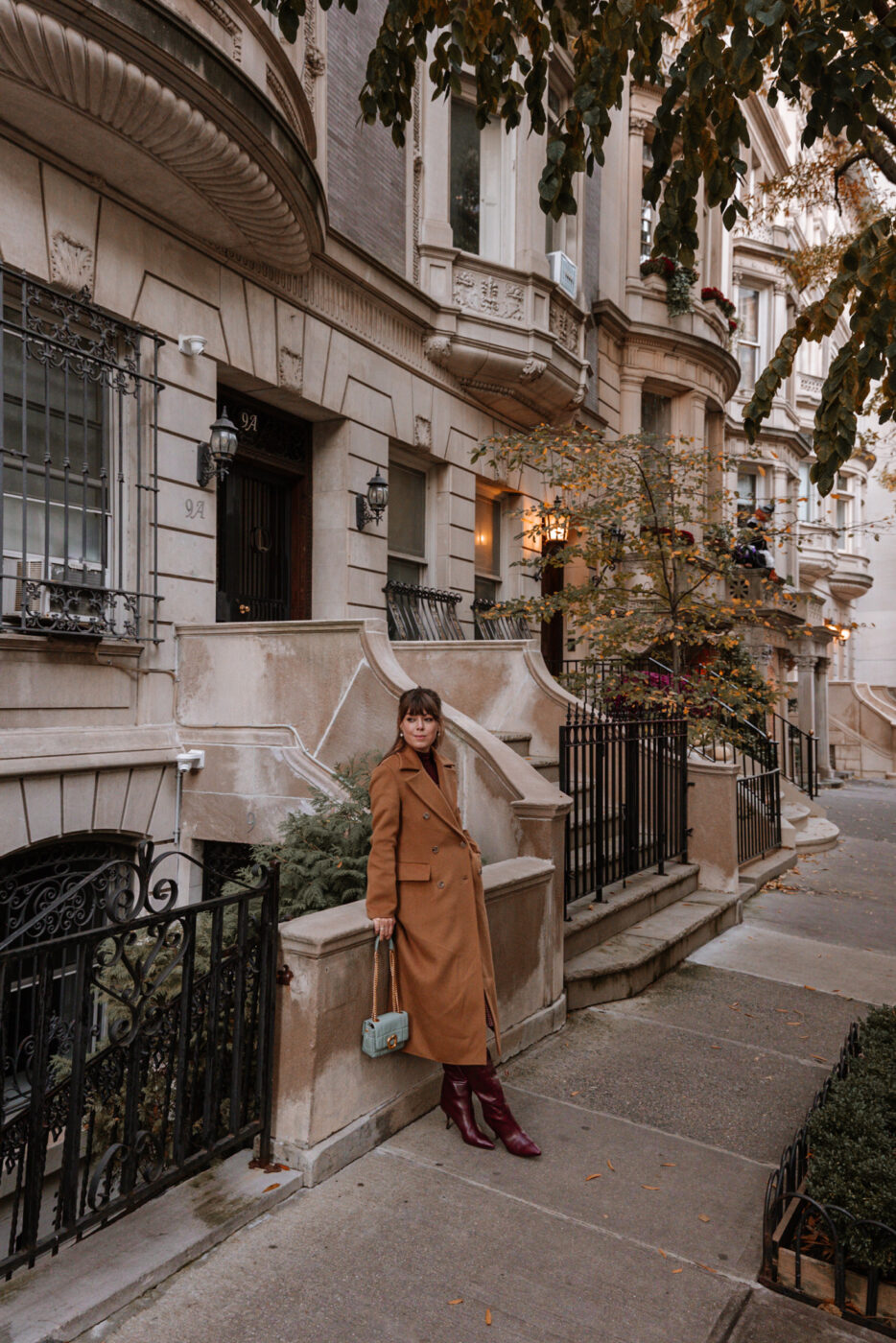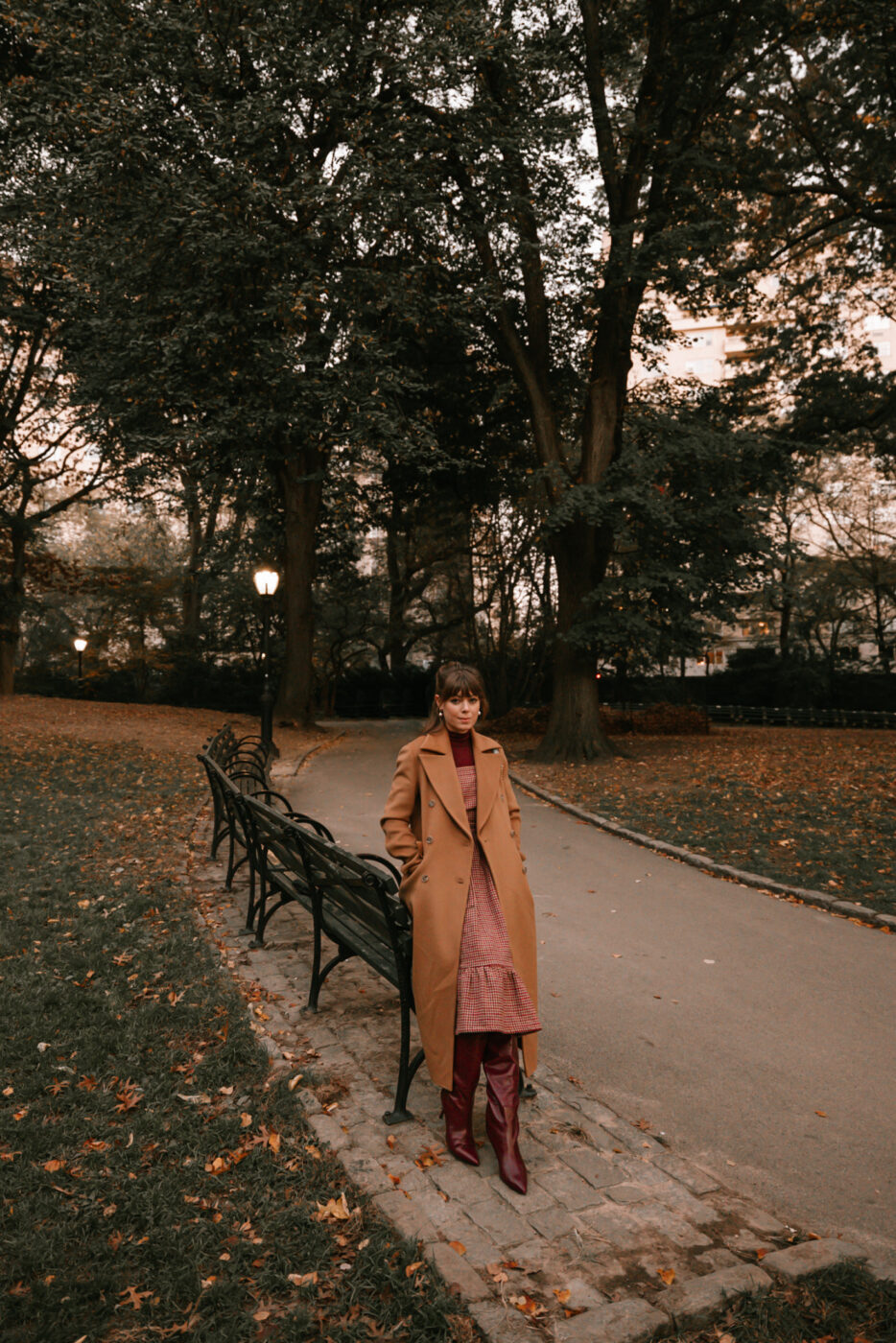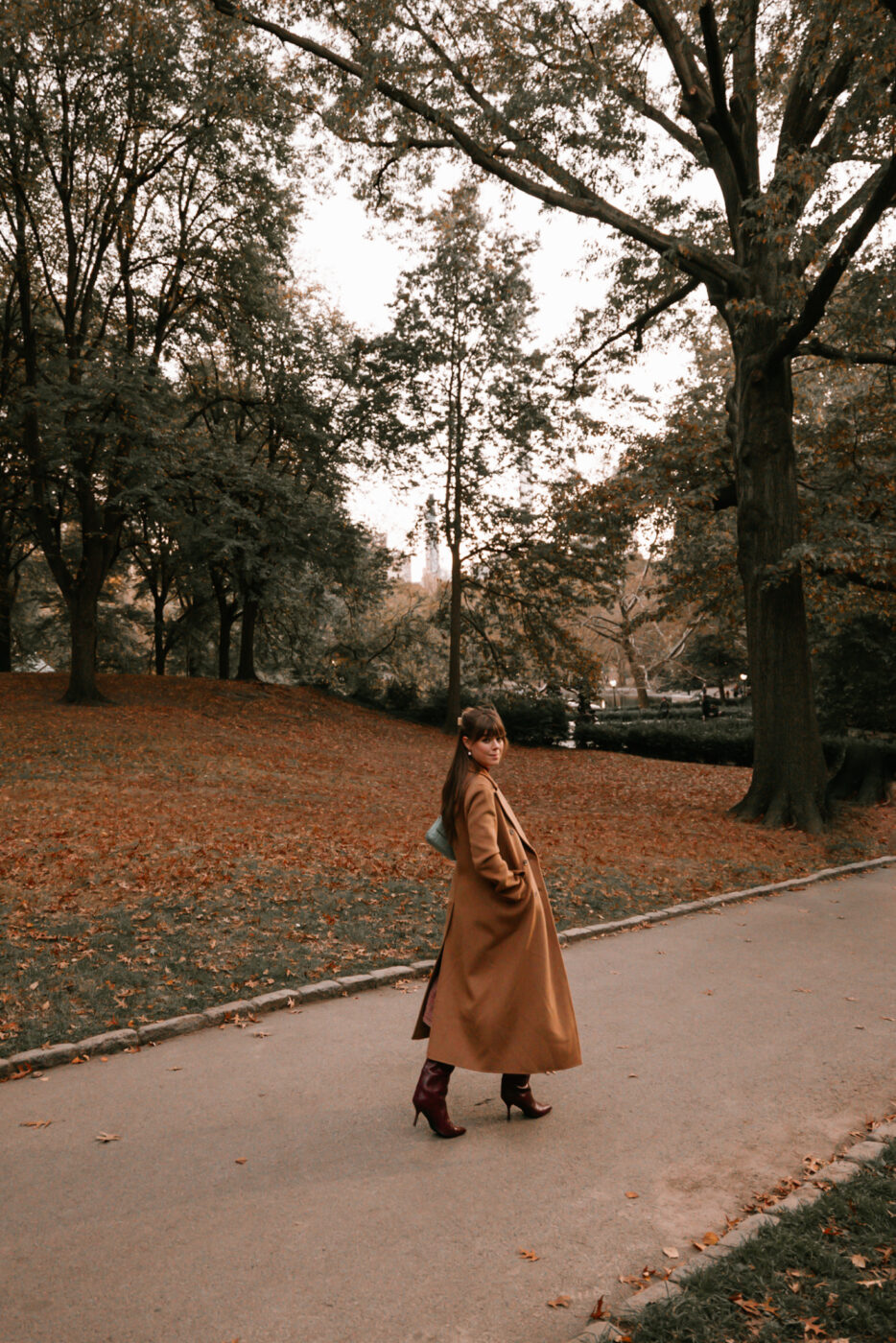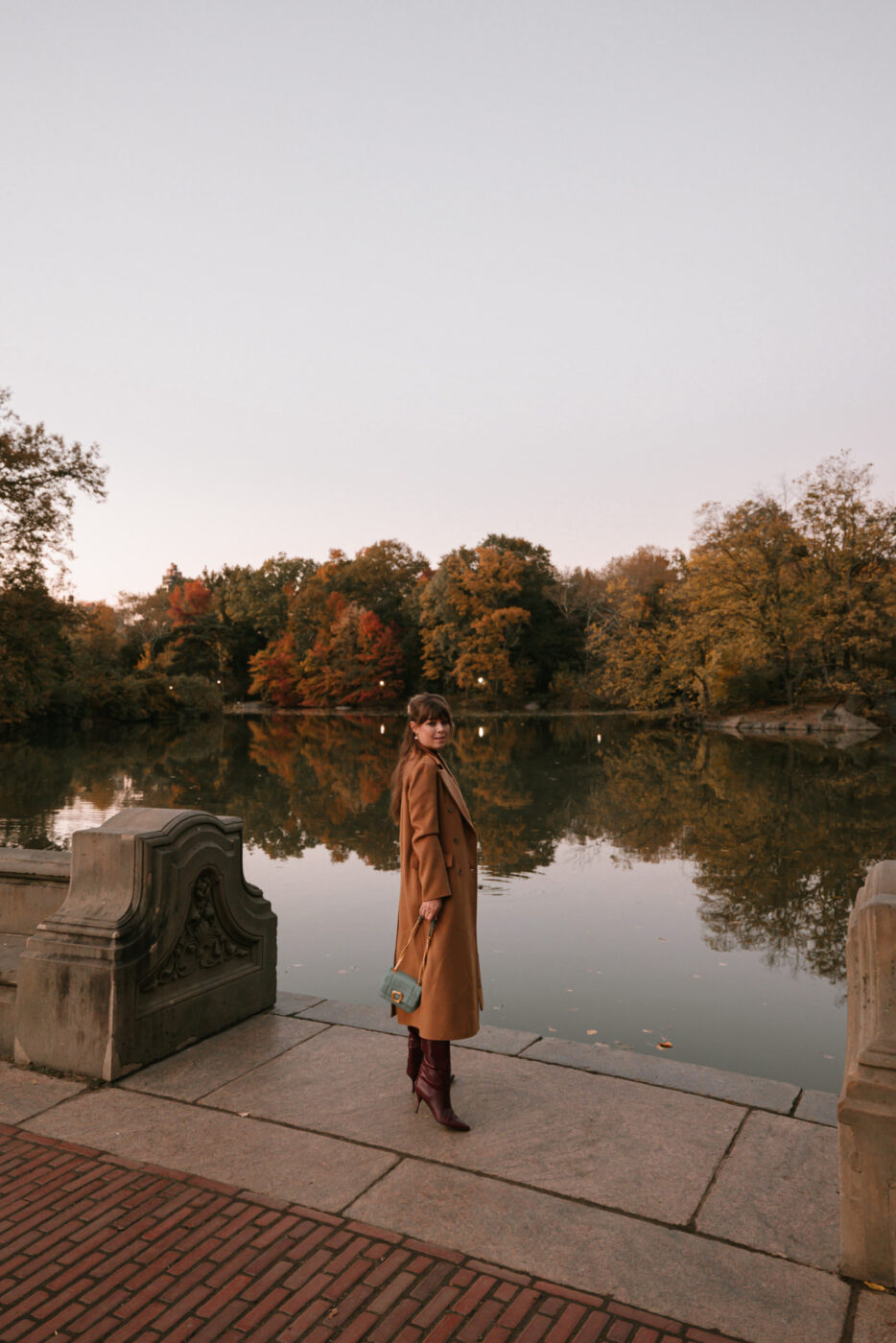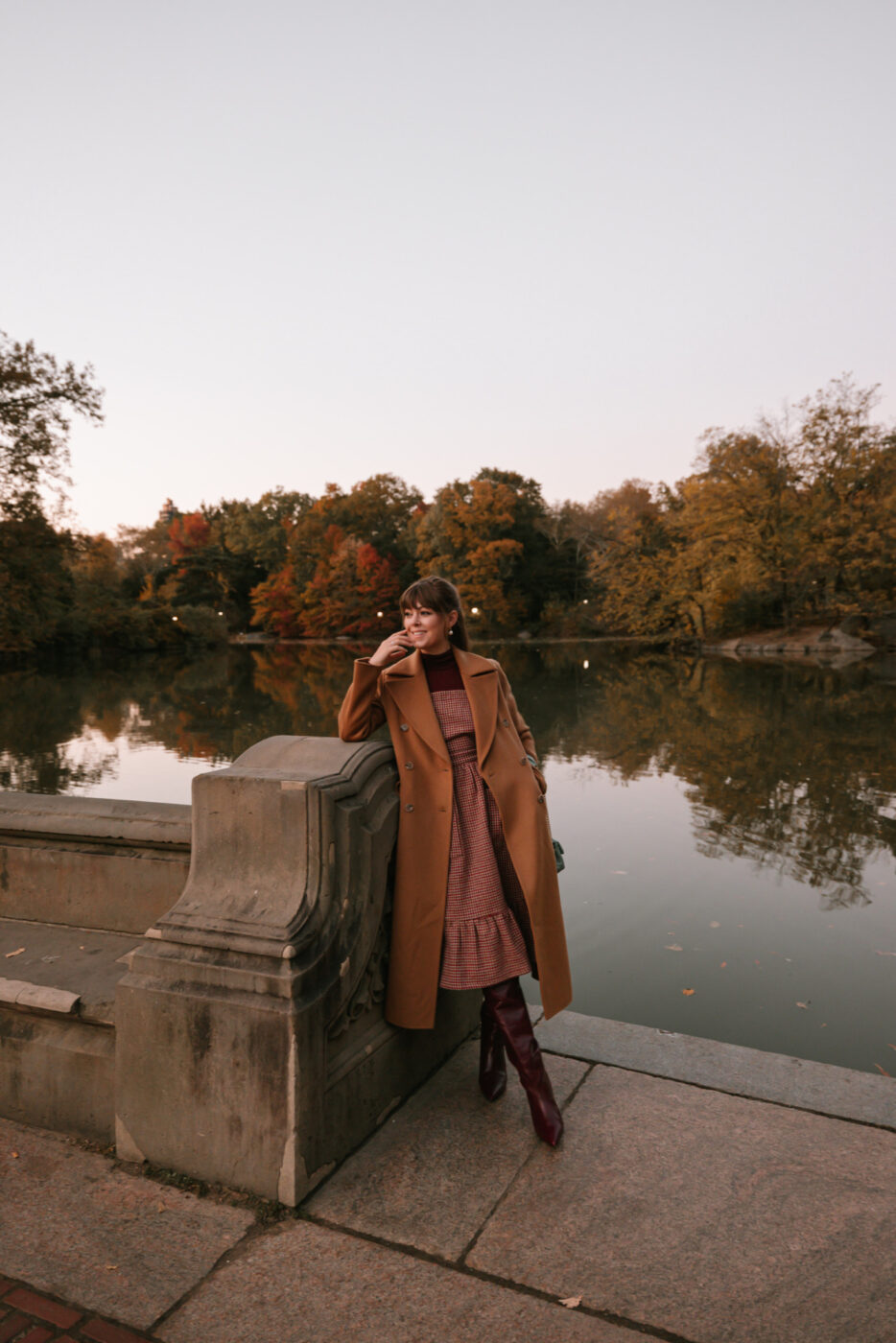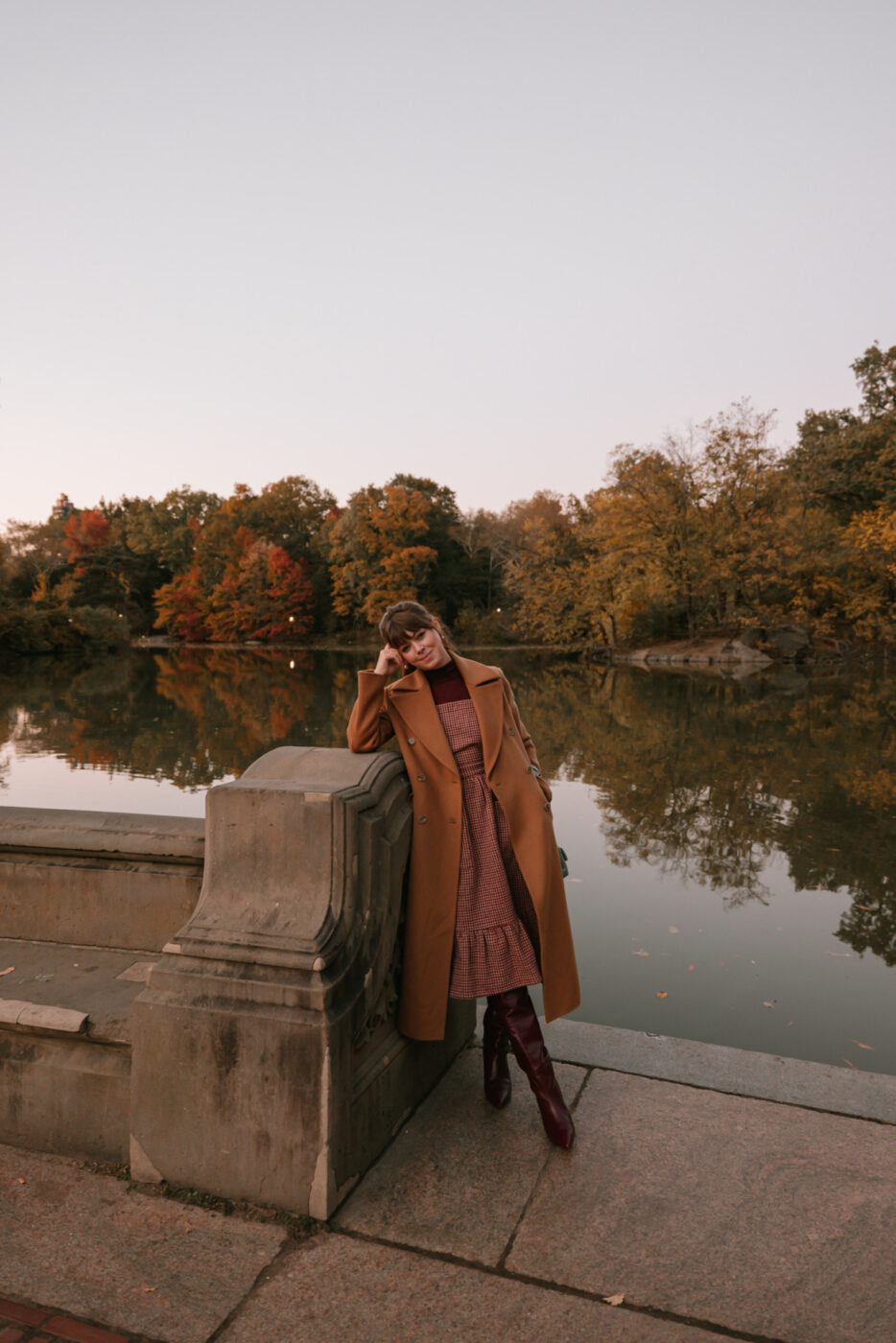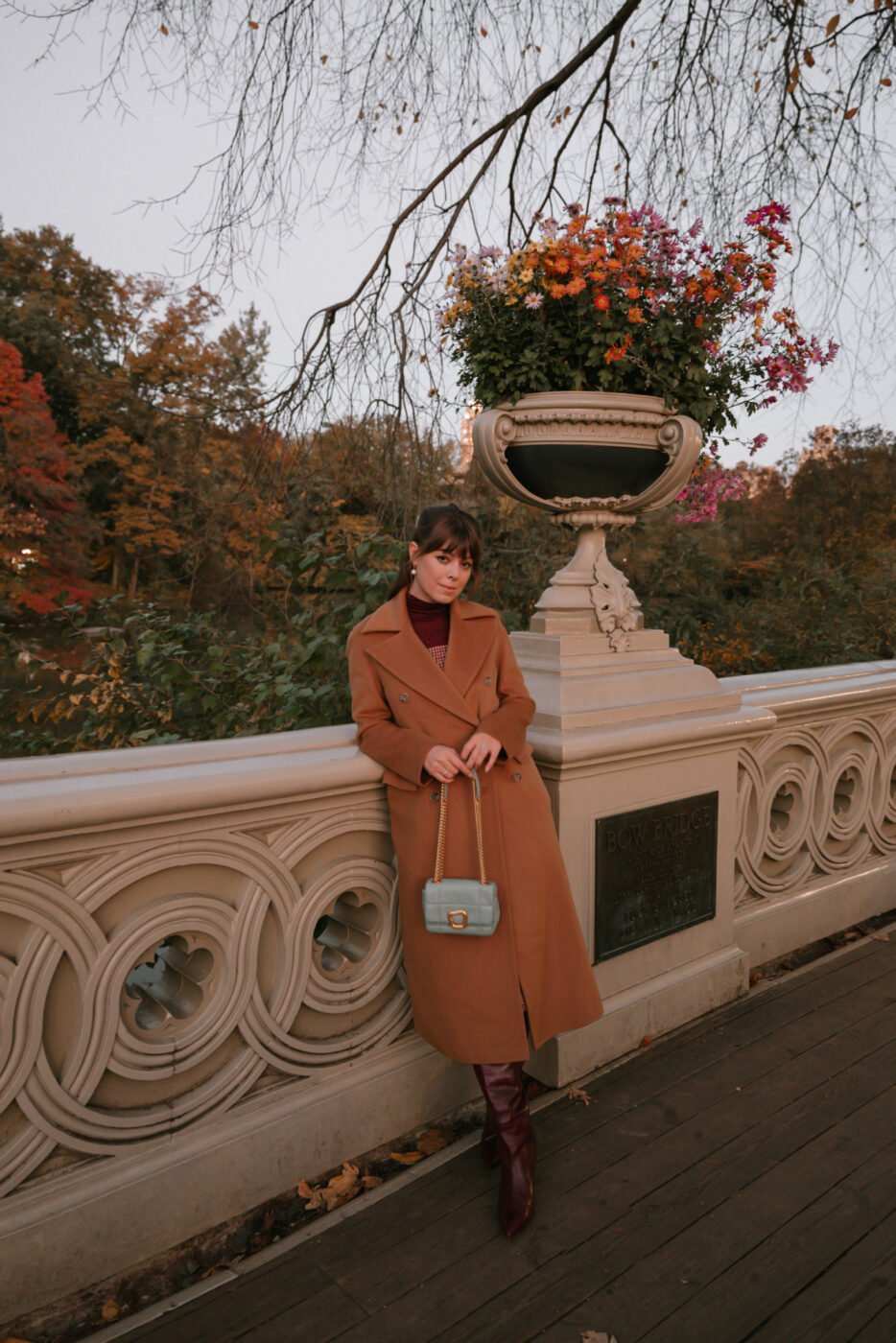 A sunset stroll through central park inspired by a recent purchase through a new app I've been using, Verishop. If you're like me and enjoy perusing new platforms and discovering endless inspiration, Verishop delivers on just that. It's a super user friendly app that enables users to share photos and videos of what looks they're wearing and then link to the product – Verishop has every product under the sun from fashion to beauty and lifestyle.
Now that Fall is in full swing, I was on the hunt for a warm coat and found this beautiful Nanushka Lana Double Breasted Coat in the app. The purchasing process was super quick and easy because you can complete the entire process in-app, instead of having to be redirected to another website. On my Verishop profile, I created a post that contains more information about how to shop my new fall look. If you scroll through my profile, you can also check out my shoppable must-have hair products and Madewell essentials.
The app is the perfect way to discover new brands and to celebrate Singles' Day, Verishop is offering 25% off all fashion items between 11/11-11/13. Whether you're single or not, this promotion is a lovely way to celebrate self-care and treat yourself before the busy holiday season. To redeem this special offer, enter the code "SELFLOVE2021" at checkout.